Mobile Legends Best Miya Skins Revealed (All Miya Skins Ranked)
Updated: 25 Apr 2023 11:06 pm
Check out all of Miya's eleven skins and see if you can obtain them all.
Miya is the Queen of Life Steal in Mobile Legends. This is the main element that she brings to any team line-up. As a popular marksman, she is best paired alongside Tanks and Mages as she is soft as a high damage hero. Her strengths lie in her attack speed and life steal. She costs only 10800 Battle Points in the Shop.
Miya is one of the top five heroes who have the most skins in Mobile Legends. We have listed all her available skins, 11 in total. Let's take a closer look now at these enchanting skins all revealed in ranked format.
11. Jungle Ranger (OK)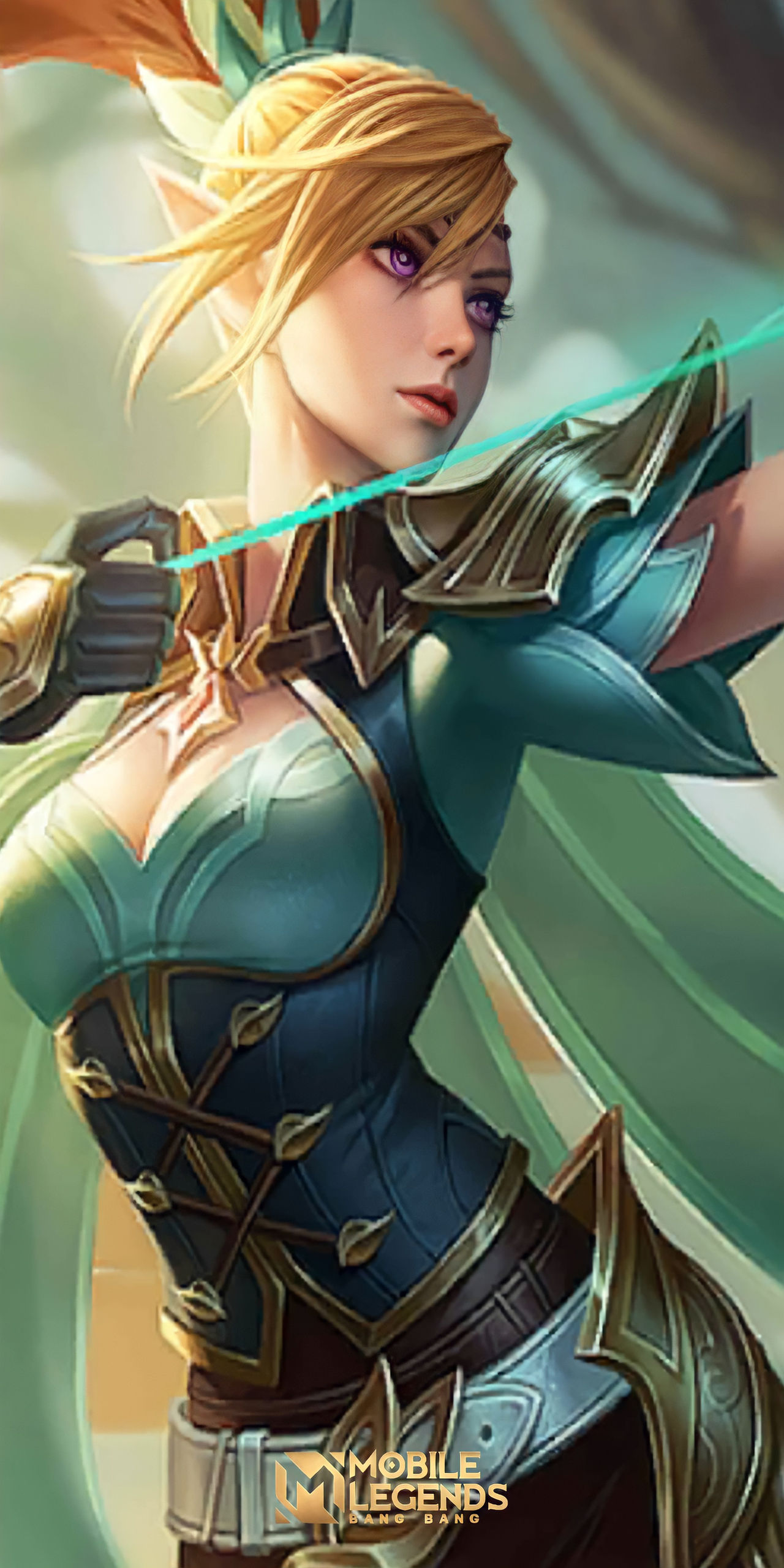 See Jungle Ranger in action: 
Here we see a dull skin as compared to others on this list. Although it is a complete make-over on Miya's outfit and hair, there are really no other significant changes to her other attributes. This may be a dull skin for its features but she is attired in a striking emerald green outfit.
This Skin may be seen as a letdown for bringing nothing else to the table after a hyped up redo of Miya's appearance. It is still worth obtaining, as it is a sheer display of power that complements Miya's in-game abilities. She is a nobel ranger in this skin.
How to get Jungle Ranger.
This is a Season 18 Recharge Skin. Obtain this skin by recharging 50 or more diamonds.
Skin Rating.
Special Skin - 1/10
10. Honor (Good)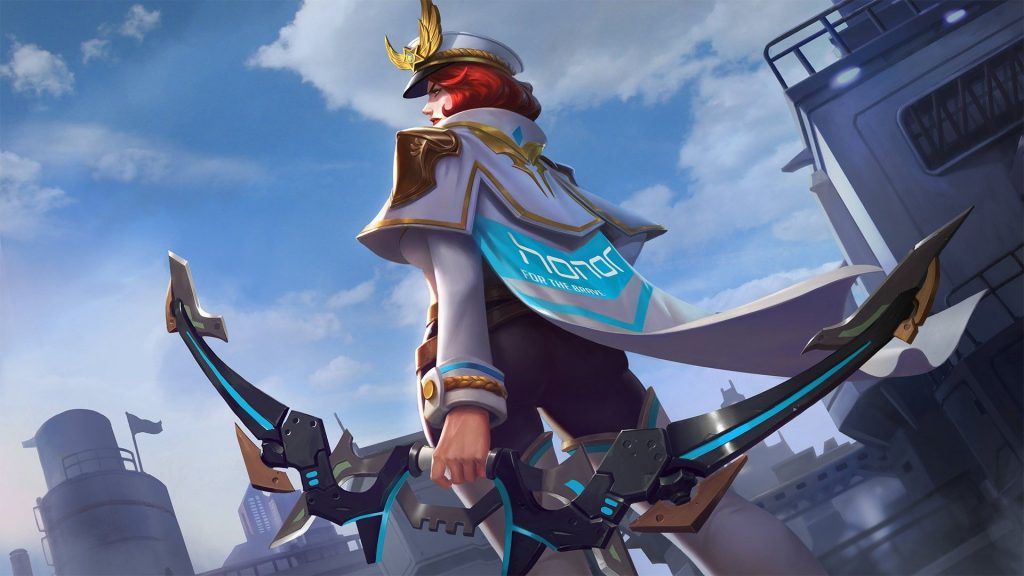 See Honor in action: 
Next up is a Navy Themed Model and again, there is nothing fancy with this skin aside from a total makeover in Miya's appearance through her outfit. The outfit lacks brightness and is quite plain in game-play. It is a blunt display of power when considering her in-game abilities.
Though having a great theme, this skin still lacks color. It envisions Miya in an outfit that only looks cool on the display art when compared to in-game. Her bow however is larger and more sophisticated. It has a craftsman vibe to it but doesn't really make any difference without added effects.
How to get Honor.
This Skin is available in Shop for 389 Diamonds.
Skin Rating.
Special Skin - 2/10
9. Burning Bow (Good)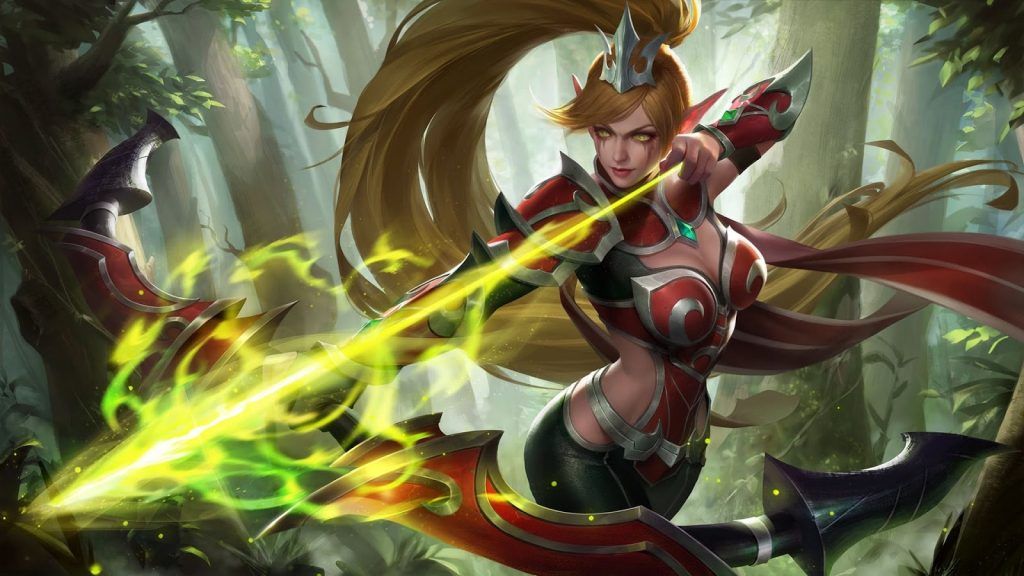 See Burning Bow in action: 
At Number 9 we find a fiery themed skin blended in with a tribal impression. It is a common skin that many dedicated gamers have in their arsenal. Miya looks absolutely stunning during gameplay and her arrows even have an added red shade for skill effects.
This skin clearly has a red theme that combines well with Miya's capabilities. It has a massive psychological effect during battle with a deathly feel surrounding her like an unseen aura. This is a top pick for serious Miya mains, as it is an attractive skin that is worth its price.
How to get Burning Bow.
This Skin is available in Shop for 389 Diamonds.
Skin Rating.
Epic Skin - 4/10
8. Captain Thorns (Good)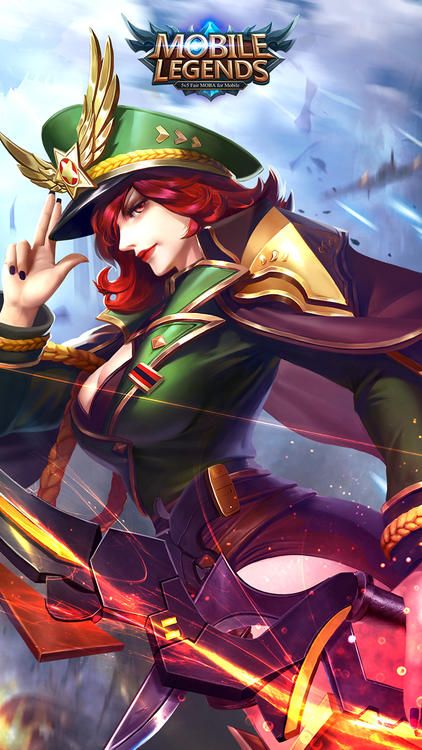 See Captain Thorns in action: 
This is a really fun skin that strays from the model that we are used to. With a military theme, this is an outright display of courage and determinism. As a Starlight Skin, it comes with added perks in membership, where you may be gifted other rewards.
Skill effects with this skin deserve special mention. A brilliant shade of green surrounds Miya's arrows. It has a powerful vibe to it, one that resembles comic books or old arcade games in terms of power. It perfectly complements this skin with a dazzling illumination unlike any other.
How to get Captain Thorn.
This Skin is available through Starlight Membership. 
Skin Rating.
Starlight Skin - 4/10
7. Moon Priestess (Great)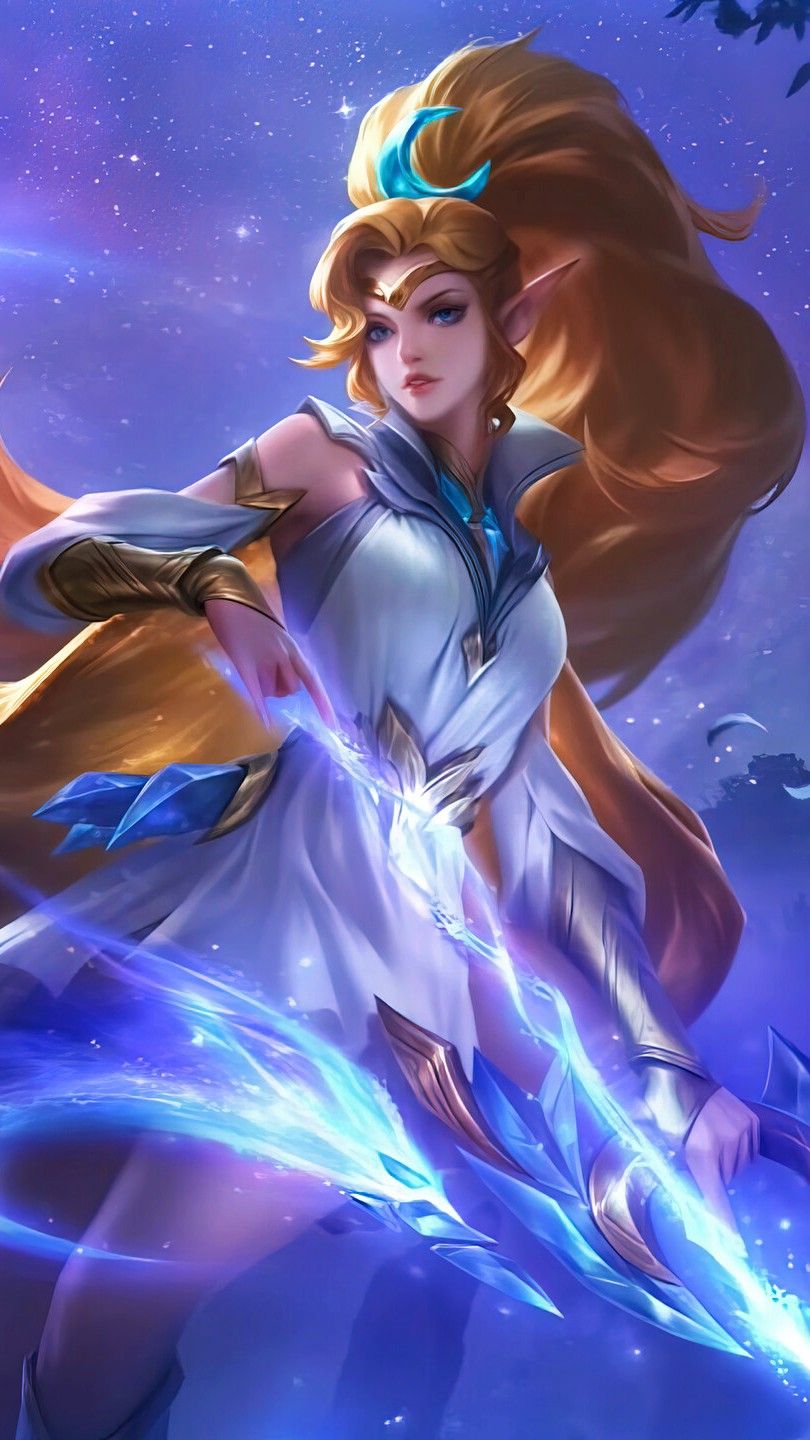 See Moon Priestess in action: 
This Skin is meant to resemble celestial beings but has a summer time vibe to its in-game appearance. This may sound humorous but Moon Priestess is a distinct and straightforward skin. It is a 5th Anniversary Skin for Mobile Legends.
Moon Priestess comes with all new display animation and skill effect changes. Skill effects are powerful to say the least and immensely contributes to Miya's skill attributes. It is a brilliant display of cosmic power that appear as sparks. This is a rare skin that will surely make opponents think twice in battle.
How to get Moon Priestess.
This Skin is obtainable via the 2021 MLBB 5th Anniversary Event.
Skin Rating.
Special Skin - 4/10
6. Suzuhime (Great)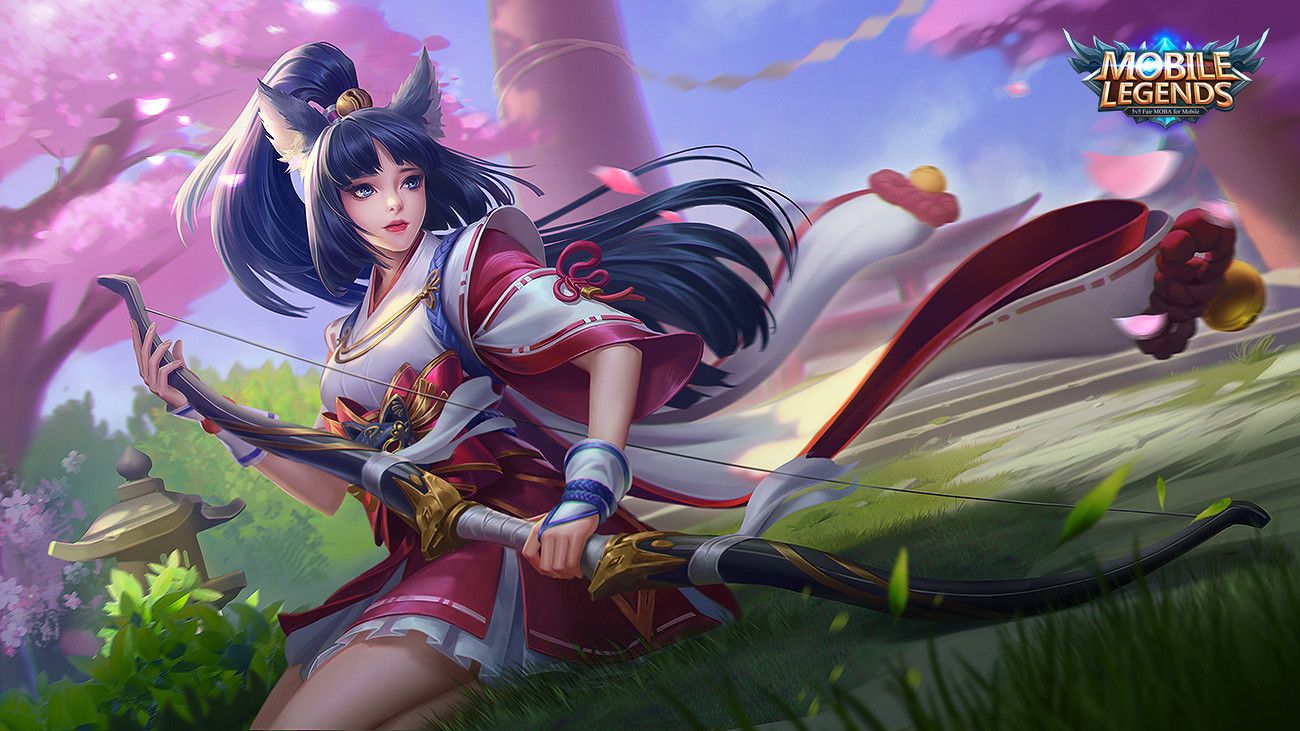 See Suzuhime in action: 
Japanese Anime immediately comes to mind when viewing this Splash Art. It may appear to be a simple skin but it features Miya in a powerful presentation through her pink floral designed Japanese Kimono that is accomplished alongside velvet pink skill effects unlike any other.
Suzuhime stands out from the rest on this list as a simple yet lavish skin. Its anime-like appearance stands it apart from the usual model themed skins. This is a skin that would be a great painted or revamped skin with its appeal to anime lovers and Japanese in general.
How to get Suzuhime.
Obtain this Skin by purchasing a Twilight Pass.
Skin Rating.
Special Skin - 5/10
5. Sweet Fantasy (Great)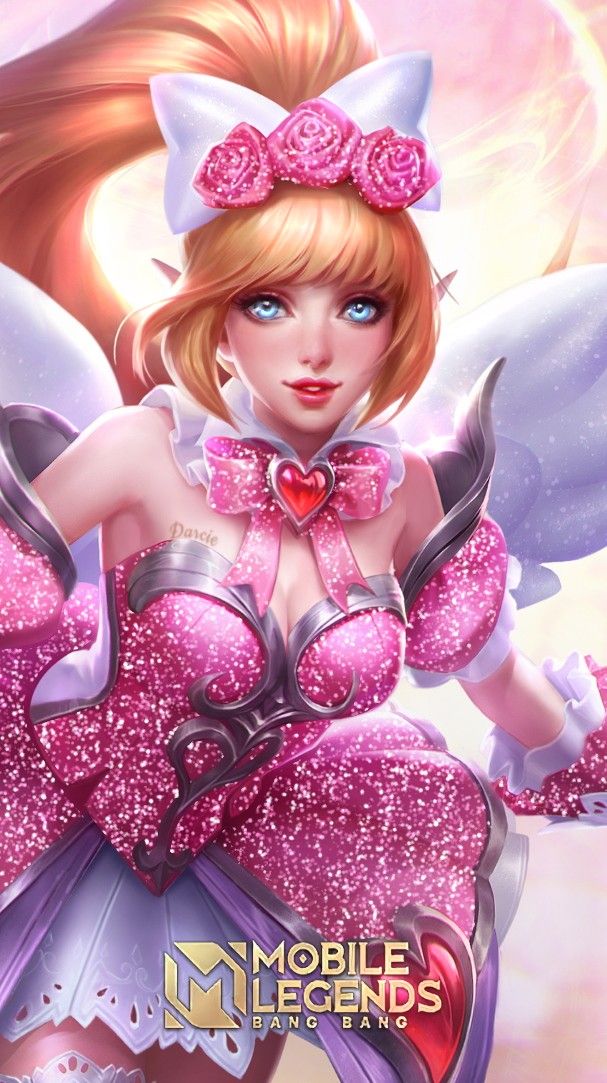 See Sweet Fantasy in action: 
Love is in the air with this Romantic Valentine Themed Skin. Miya is a total beauty queen in this instance, as Sweet Fantasy also features all new display animation and festival skill effects. This skin bears quite a resemblance to Burning Bow but the difference is red and pink.
This is a revamped skin and doesn't outshine its theme. It stands amongst the top in the Valentine Themed Skins for its simple and classy elegance. It remains true to the occasion it represents in a basic yet intricate design and display.
How to get Sweet Fantasy.
This Skin is available through Limited-time Events.
Skin Rating.
Special Skin - 6/10
4. Christmas Carnival (Legendary)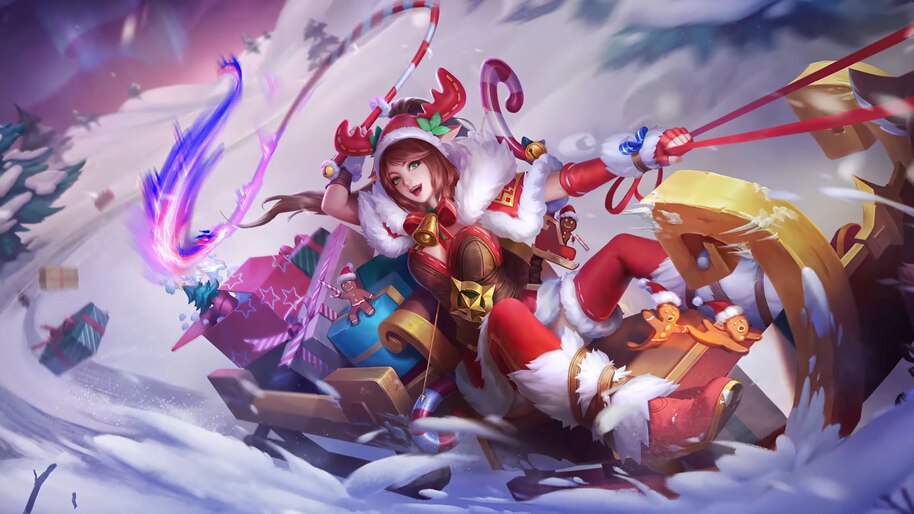 See Christmas Carnival in action: 
Tis the season to be jolly! This is a revamped skin that has bragging rights over exclusive features that match the featured occasion. Miya is dressed as a christmas model in this vibrant skin which features an exclusive christmas display scene, skill sound effects, in-match voiceovers and festival skill effects.
Miya is a moon elf, which almost matches her with the outfit as one of Santa's elves. This is a superb skin to own as part of the collection of Christmas themed skins. It is a brilliant display of the festive season and has a wide array of exclusive features that motivate gameplay.
How to get Christmas Carnival.
This themed skin is available through Limited-time Events. Be sure to check out all events each time you log in to play.
Skin Rating.
Epic Skin - 6/10
3. Doom Catalyst (Legendary)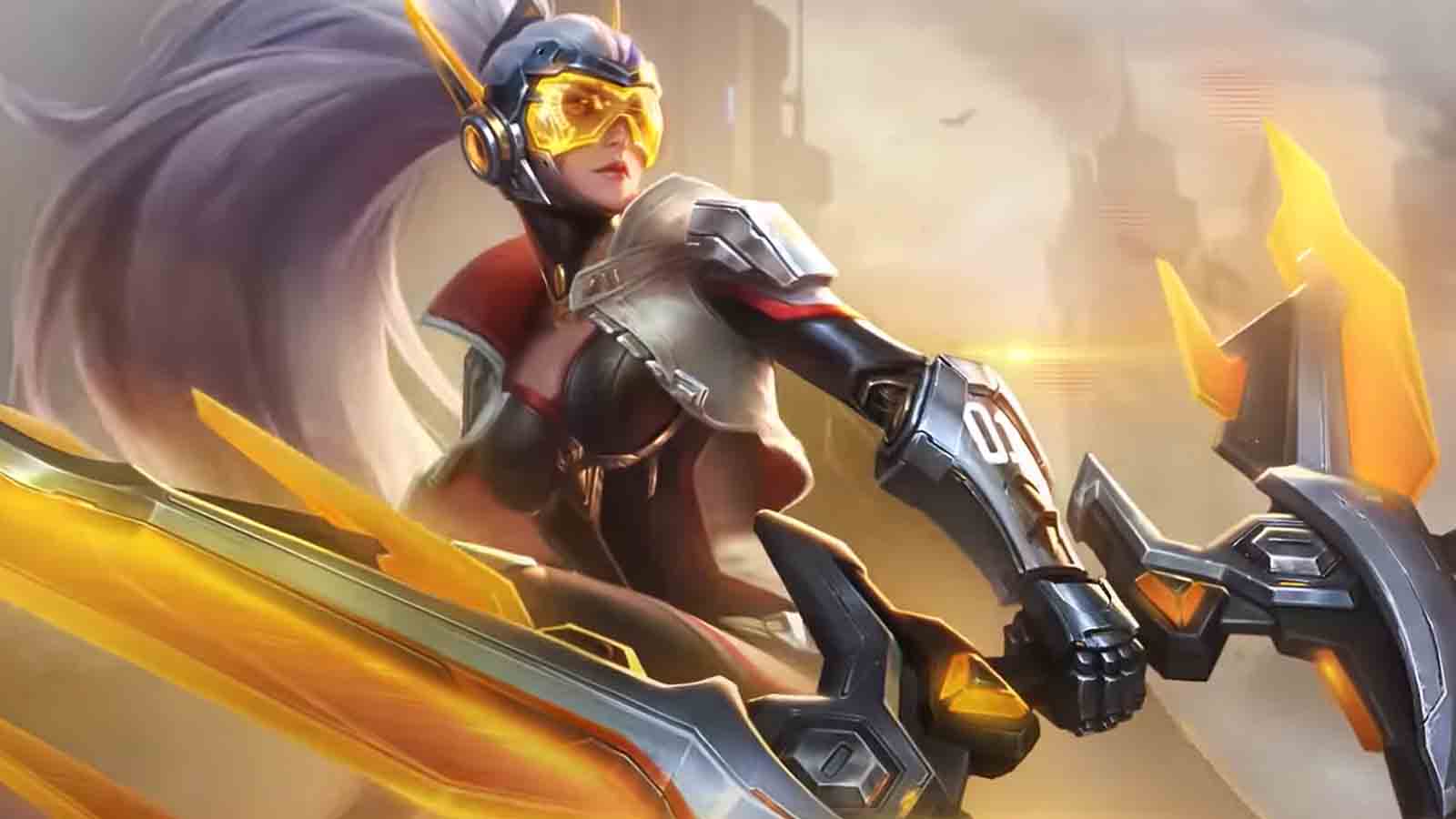 See Doom Catalyst in action: 
At number three on this list, Miya is suited up and ready for biowarfare in this collector skin. It is part of the Grand Collectors Series and flaunts special idle and actions, skin voiceover changes, exclusive skill sound and visual effects while including an all new display animation.
This is a futuristic skin that dominates the battle scene. Miya appears more sophisticated and powerful, which is a huge plus for her as a soft high damage dealer. The added perks all bring an unrealistic mystic presence to the game that is sure to have opponents on their heels. This is a must-have for Miya mains and skin collectors.
How to get Doom Catalyst.
Limited-time Event. Obtain this skin by taking part in events every time you log in. You could win other prizes and skins as well.
Skin Rating.
Collector Skin - 8/10
2. Modena Butterfly (Legendary)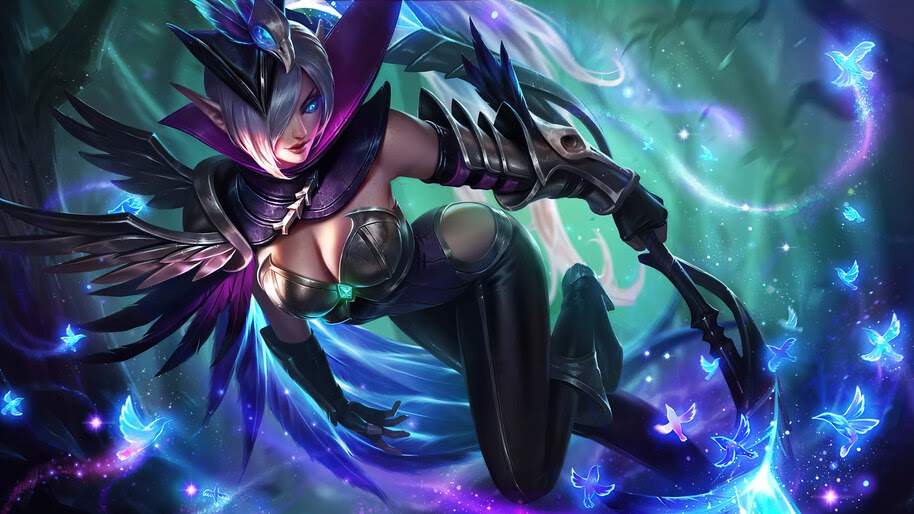 See Modena Butterfly in action: 
At number two we find a mystical skin that reveals Miya as a Dark Ranger while symbolized by a butterfly. This extravagant skin is filled with fascinating perks that extend beyond battle. This includes an exclusive achievement badge, special recall effect and avatar border. Other perks include exclusive skill icons, skill animation and visual effects, voice overs and display scenes.
That's a lot of perks that can be enjoyed through Modena Butterfly but her in-game appearance stands different as dark yet charming with a purplish hue and butterfly features. It is a display of power that is different from all other skins in this list. This is a must-have for Miya Mains and collectors alike.
How to get Modena Butterfly.
This amazing skin can be obtained through in-game events and draws. Check out Miya's inventory to obtain this skin.
Skin Rating.
Legend Skin - 10/10
1. Atomic Pop Miya (Legendary)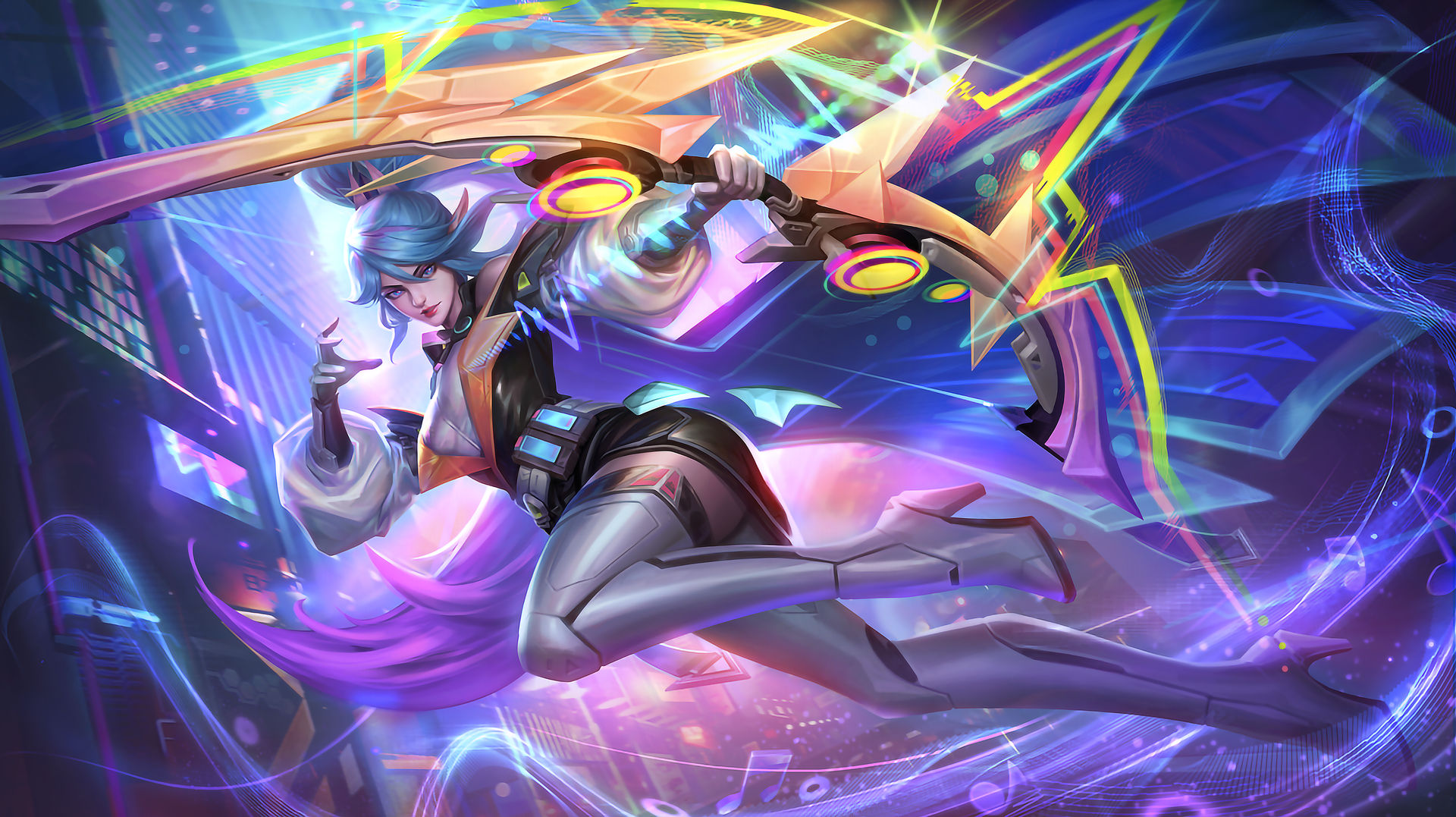 See Atomic Pop Miya in action: 
At number one we have Atomic Pop, which is an All Star Event Skin. There are only five female heroes who are part of this collection. It vibes an anime feel once again, while also bringing a whole range of added perks. These bonuses include exclusive background music, voice overs, skill sound effects and animation plus display scenes.
Much like Modena Butterfly, Atomic Pop is a visual representation of power in beauty. Miya is garmented in a collab themed outfit that resembles a kimono and has mesmerizing colors that resemble a rainbow but only with a purple hue and yellow fade. This skin probably has the most beautiful in-game appearance but beauty is in the eye of the beholder. The top 3 skins in this list are worthy of applause as the most beautiful visualizations of power and beauty but this makes number one for its ease in obtaining.
How to get Atomic Pop.
This All Star Collectible costs 629 Diamonds.
Skin Rating.
Collector Skin - 10/10
You may also be interested in: