Mobile Legends Best Valir Skins Revealed (All Valir Skins Ranked)
Updated: 01 Apr 2023 7:37 pm
Annoy opponents with these stunning skins.
The 'Son of Flames' is no stranger to Mobile Legends. Known for his Burst, Crowd Control and AoE abilities, Valir is a highly sought Mage who is durable, fast in speed and attributed with range. His ultimate skill may be his greatest asset, as he launches into immunity.
Valir is annoying to defend against, as he is multi-talented as a Support and can take on Tank roles. He also has the unique ability to knock back opponents to prove and add to his annoyance. We have revealed all of his skins in ranked order below. Let's take a look.
8. Pale Flame (OK)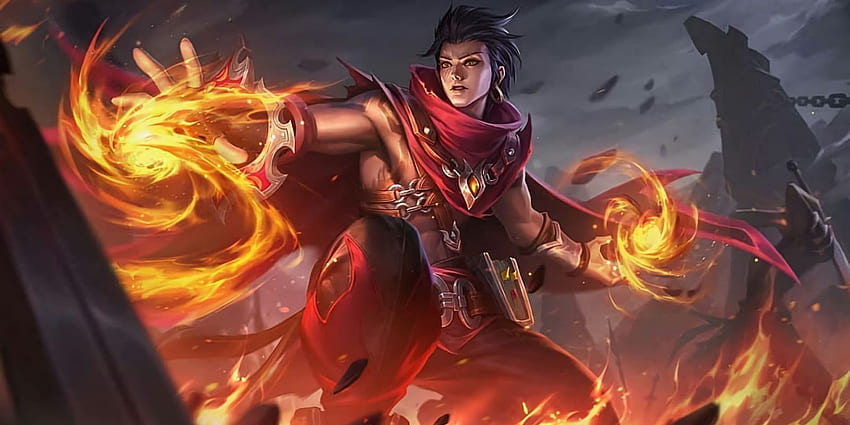 See Pale Flame in action: 
This Skin doesn't strive far from Valir's original Skin. He just has a different hairstyle and face plus the orange colors we know are changed to dark red or maroon. His outfit is more or less the exact same design and virtually identical to his original.
There is not much change in visual effects as well with this Skin. The flames emitted though have a darker shade that is more brownish in color then fades to yellow as the flames burn out. Basic! That's the best word to sum up this Skin.
How to get Pale Flame.
This Skin costs 269 Diamonds in the Shop and is well worth its price.
Skin Rating.
Normal Skin - 1/10
7. Dictator (Good)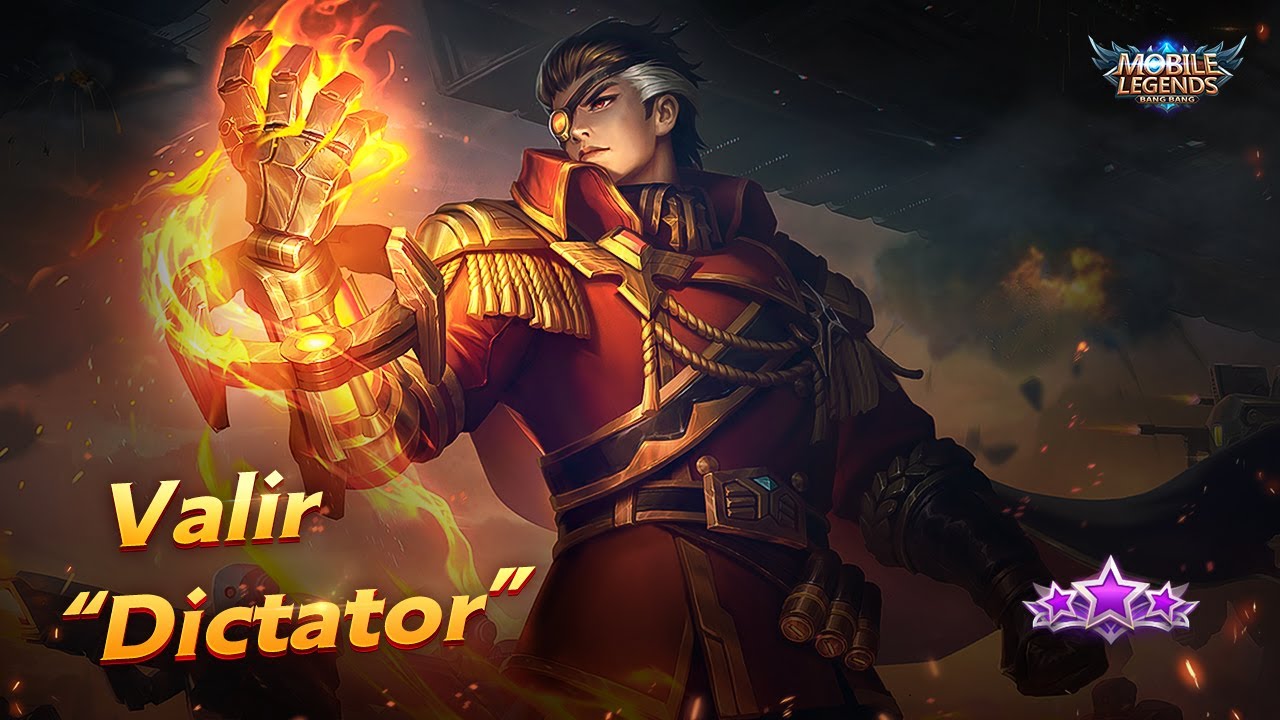 See Dictator in action: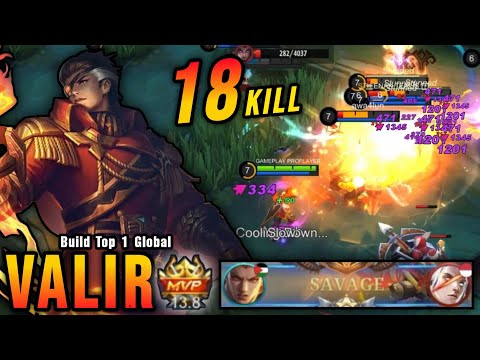 General Valir! Here, the son of flames takes on a less demonic look dressed as a war leader. Apart from appearing more human-like, takes on a different hairstyle, different from his usual orange hair plus he has a lens on his right eye.
The contrast of the flames he emits is greatly affected by the visual effects in battle. Its crimson color is darker than what we are accustomed to seeing. In addition, Valir appears taller and slimmer, making him appear speedier; the color of his flames, on the other hand, makes him seem more powerful. Moreover, the hues are soothing to the eyes.
How to get Dictator.
This is a Starlight Skin that was initially launched in January 2020. Purchase a Star Light Membership for your chance to avail this awesome skin. 
Skin Rating
Starlight Skin - 3/10
6. Shikigami Summoner (Good)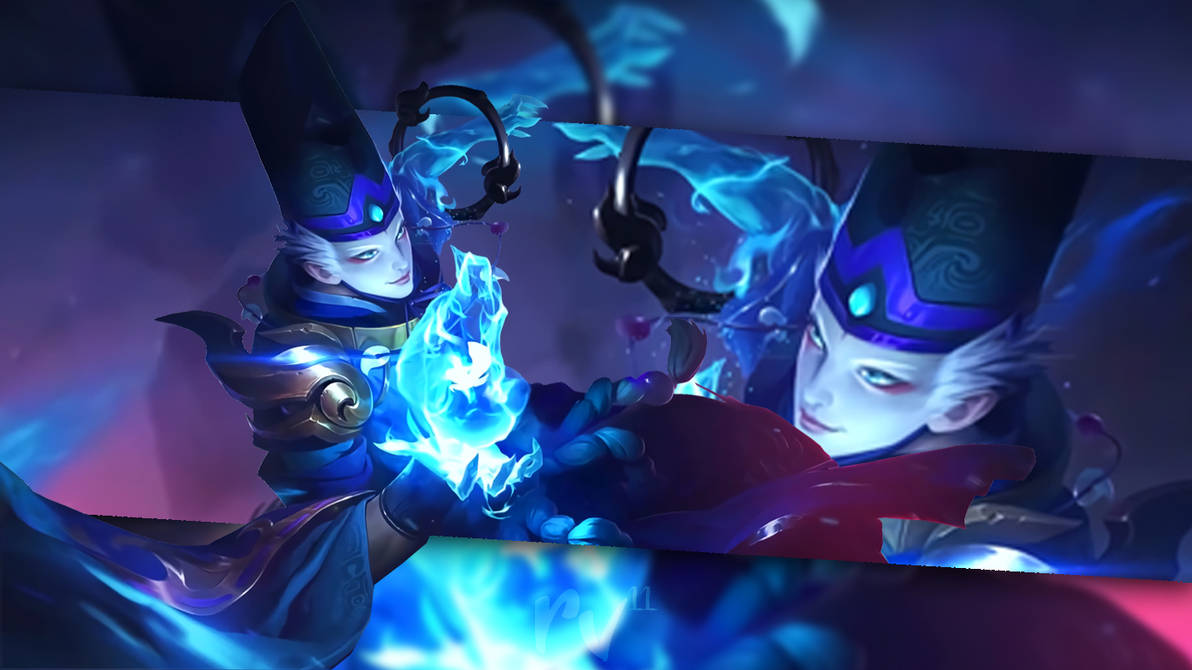 See Shikigami Summoner in action: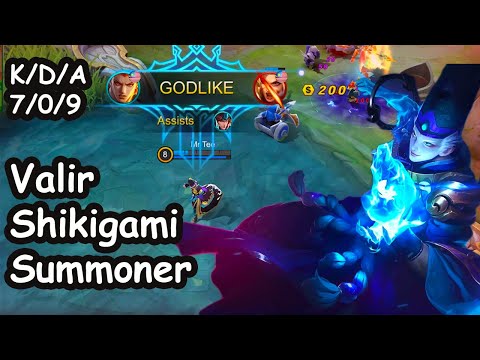 Shikigami relates to Japanese Folklore demons, spirits or ghosts. It is relevant to Valir as he summons fire, he summons sapphire flames with this Skin. It transforms the Son of Flames into a Japanese themed character that strays far from his roots.
Noticeable also with this Skin is Valir's attire where he dons a cone hat and robe similar to Japanese Wizards known as Onmyodo's. In general, this skin has a purple theme that is out of touch with Valir's fiery roots but depicts the name and meaning of this skin in every sense. The in-game visuals are super silky smooth with dark purple flames.
How to get Shikigami Summoner.
This Skin costs 699 in the Shop.
Skin Rating.
Special Skin - 4/10
5. Draconic Flame (Great)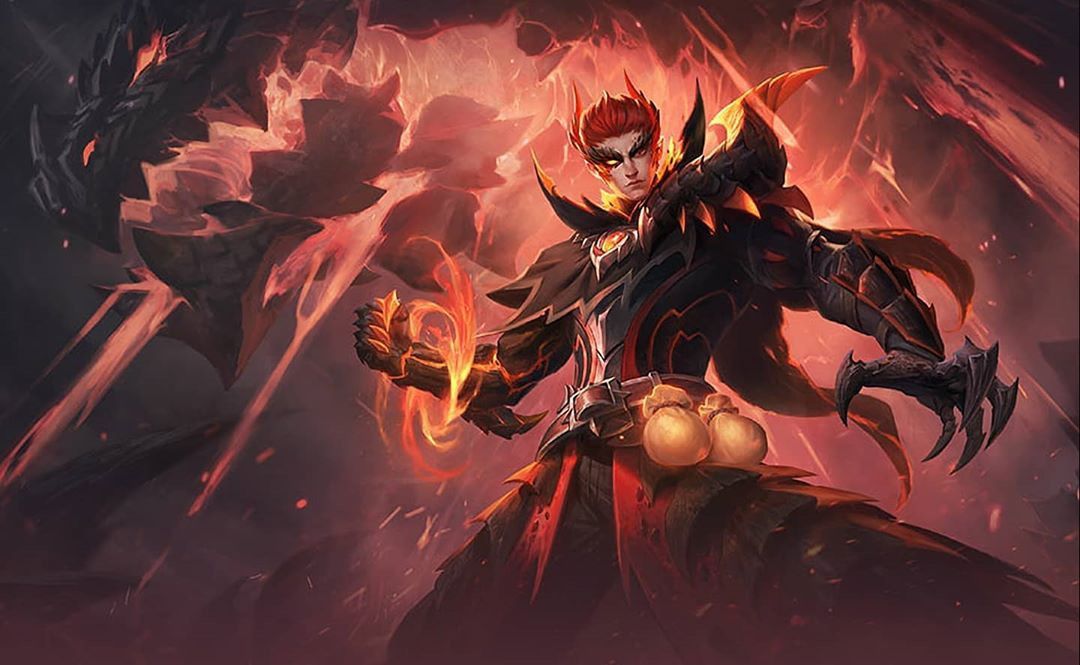 See Draconic Flame in action: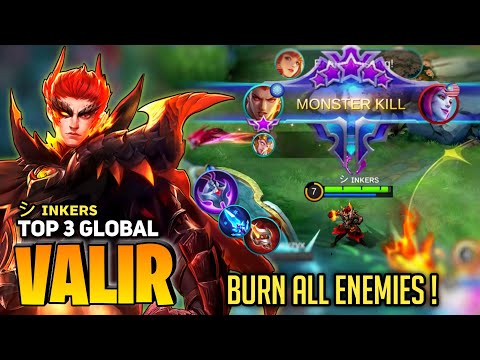 This is a collectible as the first installment of Dragon Tamer Skins. Dragons breathe fire and so it comes as no surprise that Valir was chosen to pioneer this Skin Design. Draconic means in relation to dragons and Flame bears meaning with Valir's ability to control flames.
Apart from Valir's change of outfit, in-game visuals display dragon and letter V patterns when his CC skills are activated. It adds a smooth touch and feel to gameplay without striving too far from the originality of Valir's character. The dragon themed outfit also gives him a more deadly outlook.
How to get Draconic Flame.
This Dragon Tamer Skin is available in Shop for 849 Diamonds.
Skin Rating.
Epic Skin - 6/10
4. Demonlord (Great)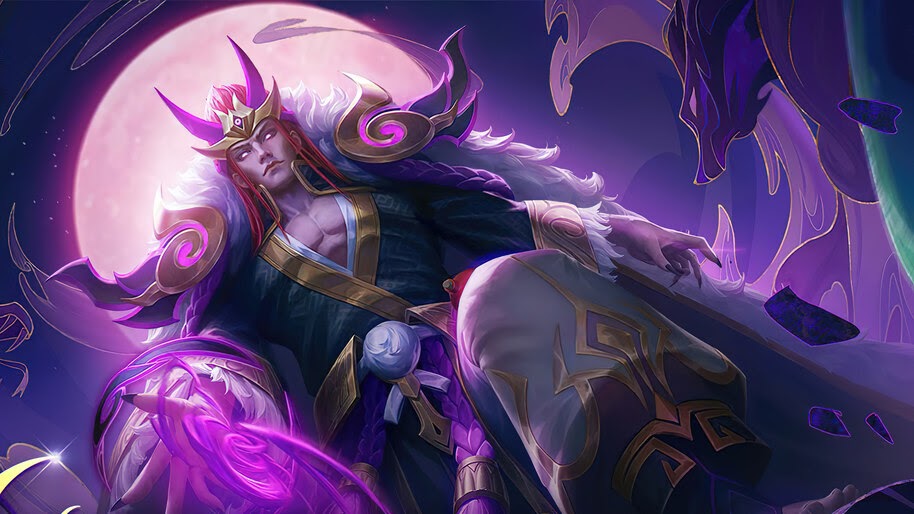 See Demonlord in action: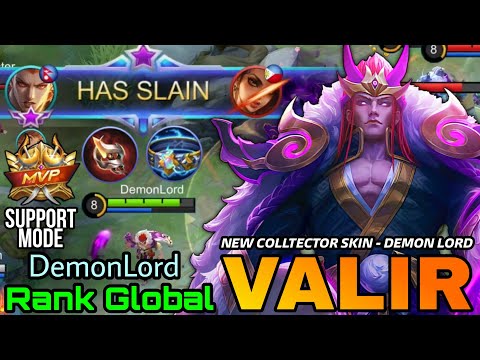 This is a collectible skin and radiates an evil presence combined with charm. Valir is dressed in Japanese attire and has a dark purple theme that is vibrant and glows around him. His appearance presents him as a powerful leader captivated by his powerful abilities.
The in-game visual effects that accompany this skin changes his flames from yellow to dark purple and may be the best visuals that stands out from all his other skins. His character outlook is plain though and only his purple cape stands out which lessens the hype surrounding this skin.
How to get Demonlord.
This Skin is available through Limited Time Events.
Skin Rating.
Collectible Skin - 7/10
3. Infernal Blaze (Great)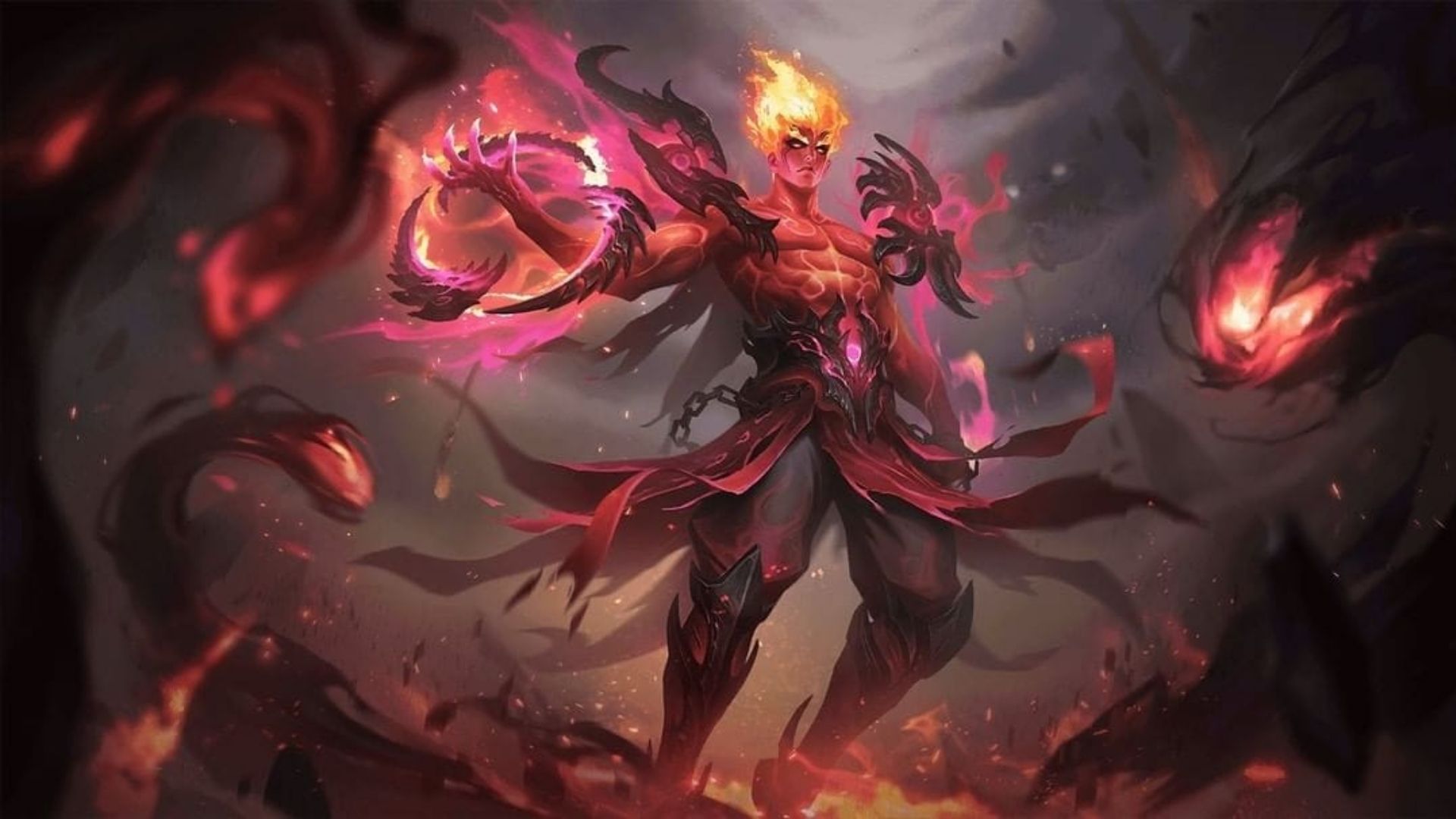 See Infernal Blaze in action: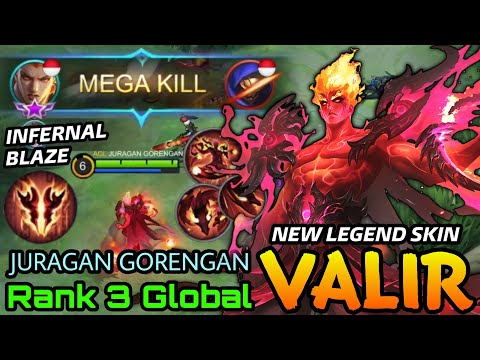 Terrifying! Infernal Blaze transforms Valir into a fire god with flaming hair and eyebrows complete with a demonish look that is fierce to say the least. This is certainly one of the most vicious skins in all of Mobile Legends.
He dons a red outfit that is quite plain in in-game visuals but his skill set has complex visuals. With a maroon or brownish red theme, his flames carry the shape of dragons that appear more powerful. This is a very intimidating skin in gameplay and certainly a must-have for collectors.
How to get Infernal Blaze.
This Skin is available through Limited Time Events.
Skin Rating.
Legend Skin - 8/10
2. Leo Ikki (Legendary)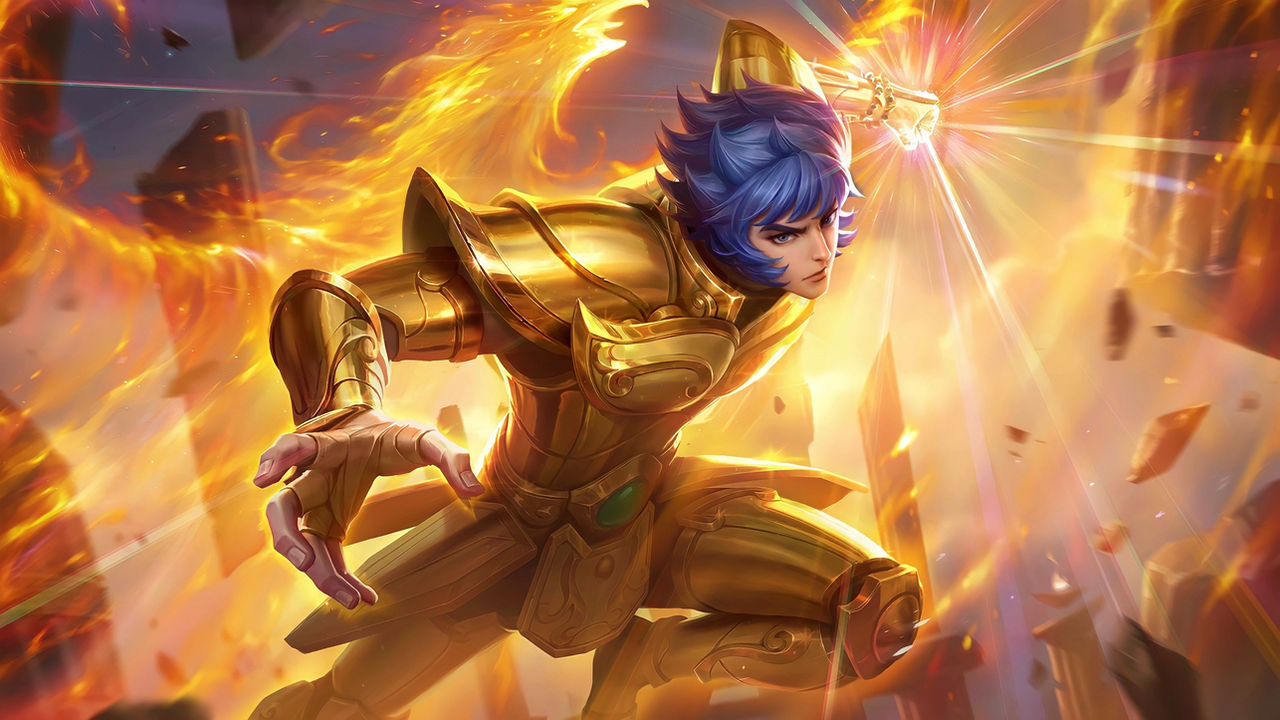 See Leo Ikki in action: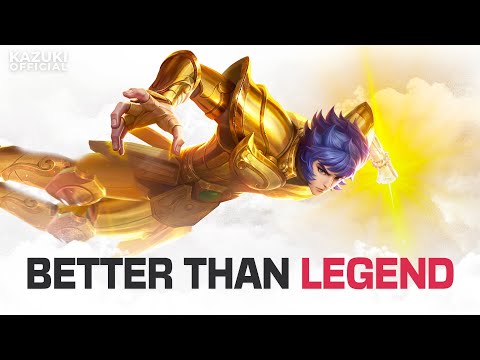 Now this is a Saint Seya Skin, based on Japanese Anime that features Greek Mythology. As part of collectibles, it is one of three golden skins that come as part of the Saint Seya and Mobile Legends collaboration. Valir's hair is blue with this skin, different from the rest.
While dressed in a plain golden outfit during gameplay, the visual presentations are stunning and worth the price tag and hassle in obtaining this skin. Valir's flames have a yellow color with purple shaded outlines. The flames also take on the shape of flying dragons with stretched wings, which is unique and distinct to this skin. This is a cool skin and must-have for collectors.
How to get Leo Ikki.
This Skin is available in Limited Time Events. It is hard to obtain this Skin and may require spending diamonds, depending on the event.
Skin Rating.
Collectible Skin - 9/10
1. Phoenix Ikki (Legendary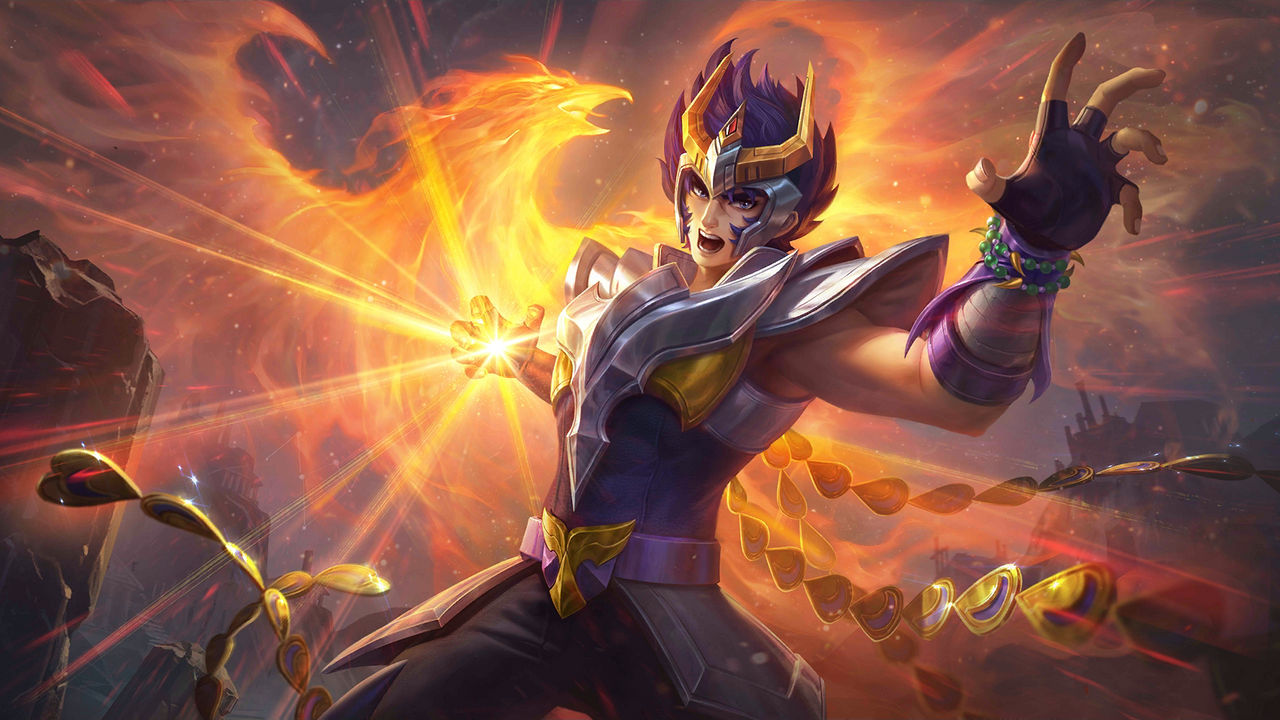 See Phoenix Ikki in action: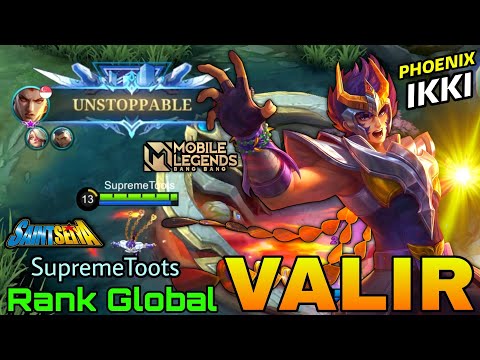 Again, another Saint Seya themed skin. Phoenix Ikki is a Japanese Anime character whose name means to rise again like a Phoenix. As a collectible, this is a rare skin that only Skin Collectors would most likely have.
Valir is attired in an outfit that resembles a Japanese Ninja that is silver plated with purple shades and quite plain but accompanied by outstanding visual effects. Each damage dealt generates a rough sketch of the Yin & Yang symbol. The flames are also darker and seem more deadlier. This skin has an intimidating effect on opponents.
How to get Phoenix Ikki.
This skin is available only through Limited Time Events.
Skin Rating.
10/10
You may also be interested in: