Mobile Legends Best Franco Skins Revealed (All Franco Skins Ranked)
Updated: 03 Jun 2023 8:02 pm
The King of Northern Vale has 7 enduring skins to choose from.
Amongst Front-line Heroes in Mobile Legends, Franco is at the top of the list as a Support Tank who specializes in Initiating and Control. He is a diverse hero who is best paired alongside damage dealers such as Marksmen and Mages, since he is a Roam hero when it comes to lanes. He is a colorful character and his skins resonate with his rough but jolly personality.
Most of his skins stand out for his character representation opposed to added perks such as skill visuals. Buckle up and brace for impact as we bring to you a vicious and powerful list of Franco skins, revealed in ranked format.
8. Locomotive (Ok)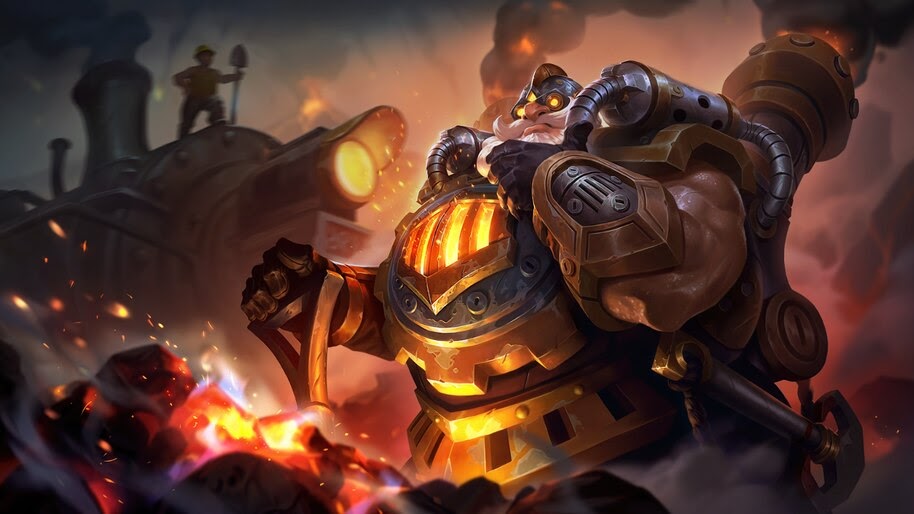 See Locomotive in action: 
Locomotive is allocated to anyone who has reached Mythic and owns Franco as the Season 18 Skin. It is a well-known skin in battle for this reason which lessens the hype. It is nonetheless an intimidating skin with added skill visuals, especially for Franco Mains who display aggressiveness and dominance in battle.
You can wreck the battlefield with this extremely tanky train design if you decide to go full throttle in battle. It surrounds Franco with an invisible aura of power and desire that boosts team mates and provides a sense of strength in the front lines of battle. 
How to get Locomotive
This showcase of strength is free upon purchasing Franco but only if you have reached Mythic.
Skin Rating
Season Skin - 3/10
7. Bone Crusher (Ok)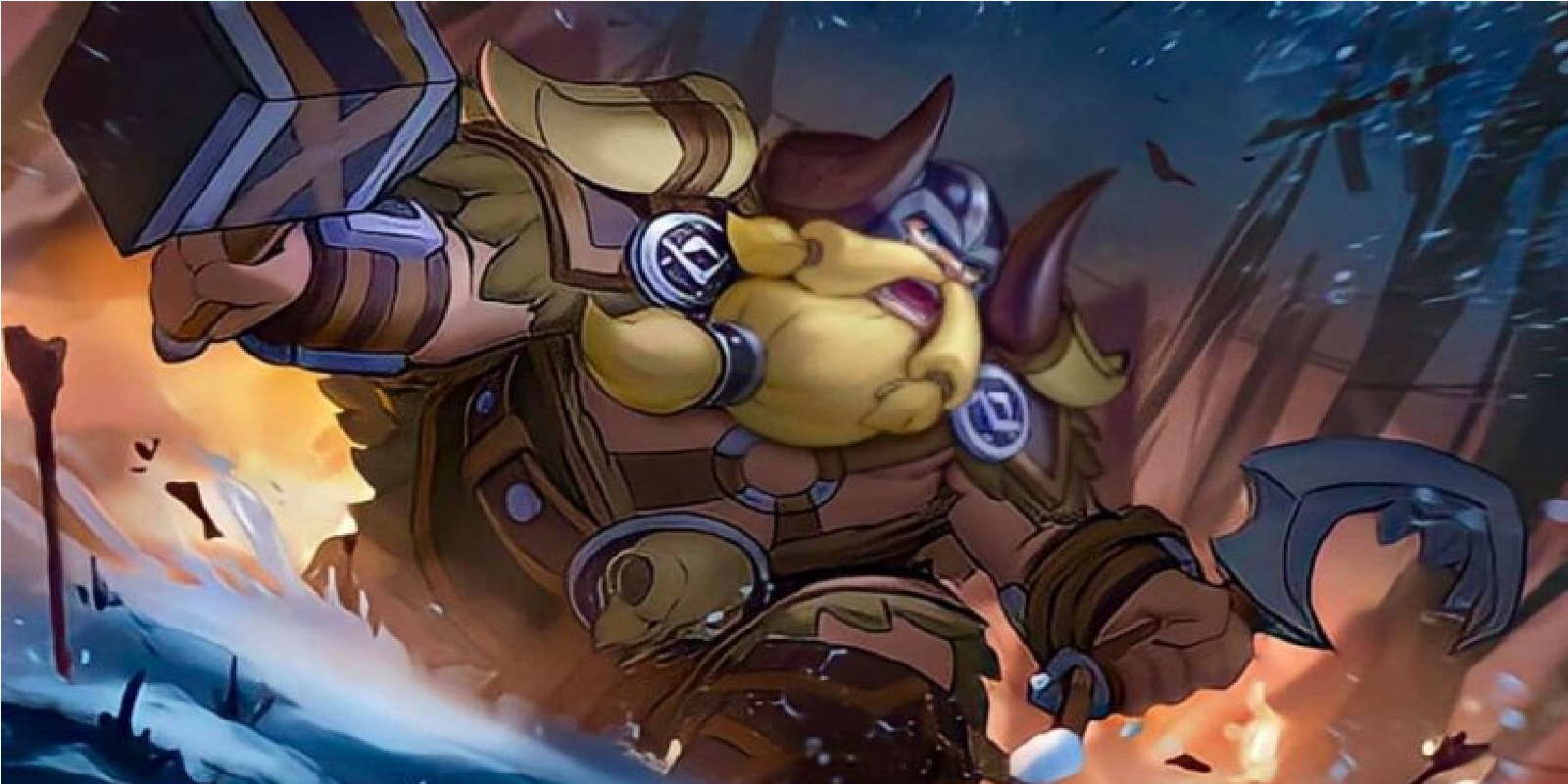 See Bone Crusher in action: 
Here we find a simple yet complex designed skin that is well fitted and suited to Franco's original depiction as a viking warrior. It has no added perks aside from a change in attire that screams violence and aggression. As the name suggests, it is a bone crushing skin.
The ease of obtaining this skin adds reason and value to its significance. Despite its simplicity, it brings a whole new level of aggression through the battle scene that can have immense effects and impact on both teammates and opponents. It is a plain and blunt visualization of Franco in all his strength as a Tank.
How to get Bone Crusher
Recharge any amount of Diamonds to avail this skin. Season 21 Recharge Skin.
Skin Rating
Season Skin - 4/10
6. Masterchef (Good)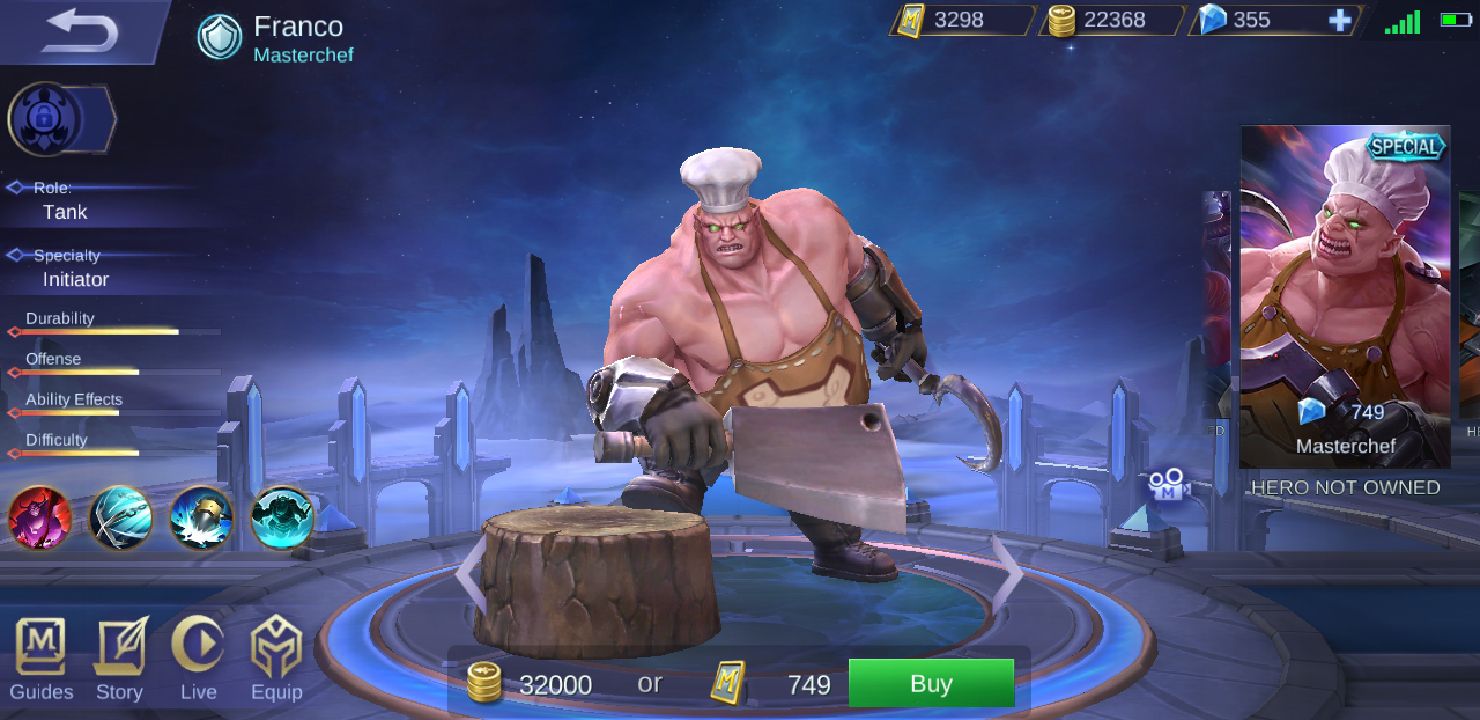 See Masterchef in action: 
As the name suggests, this is a representation of Franco as a mad butcher. It is a stylish skin for the whole new perspective and angle on Franco's personality. He is armed with a meat hook and butcher knife that paints a vicious picture of Franco while being the only change through this skin.
The plainness and dullness of this skin is brightened by Franco's visual appearance. It radiates a terrifying display of power that sends a sense of fear and terror amongst opponents in battle. It has a bit of gothic that Franco Mains and ML fanatics can relate to in what he brings to the battlefield.
How to get Masterchef
This Psycho Skin is available for 749 Diamonds in Shop.
Skin Rating
Special Skin - 5/10
5. Apocalypse (Good)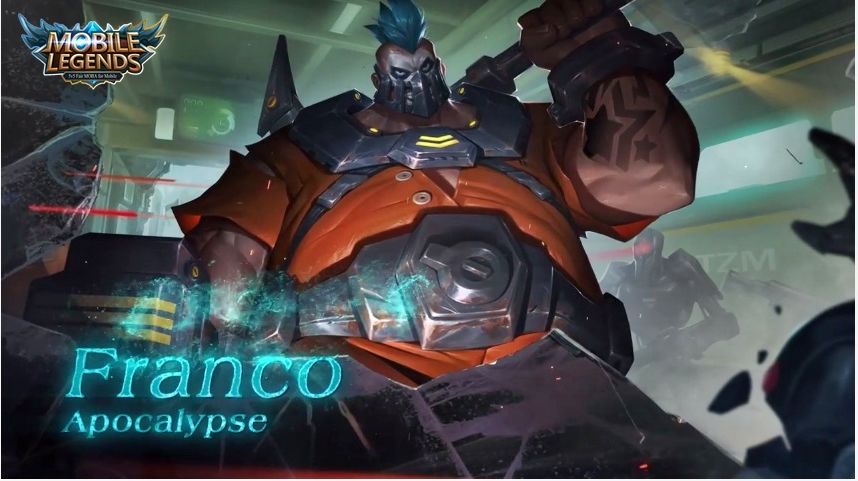 See Apocalypse in action: 
This punk skin may be appealing to the 90's generation. It has a crazy vibe to it where Franco may be depicted as a prisoner or even a mental institution patient. His visual image is terrifying to say the least. This skin also comes with new skill effects and display animation.
This is a must-have for Starlight Members who are Mains or Frequent Franco Gamers. It is an enticingly cool skin that is filled with madness and rage. The skill effect changes also adds depth to his visual representation as a psycho killer in his orange suit and broken handcuffs.
How to get Apocalypse
Purchase a Starlight Membership to avail this skin. Initial Release 2017/08.
Skin Rating
Starlight Skin - 6/10
4. Wheatfield Nightmare (Great)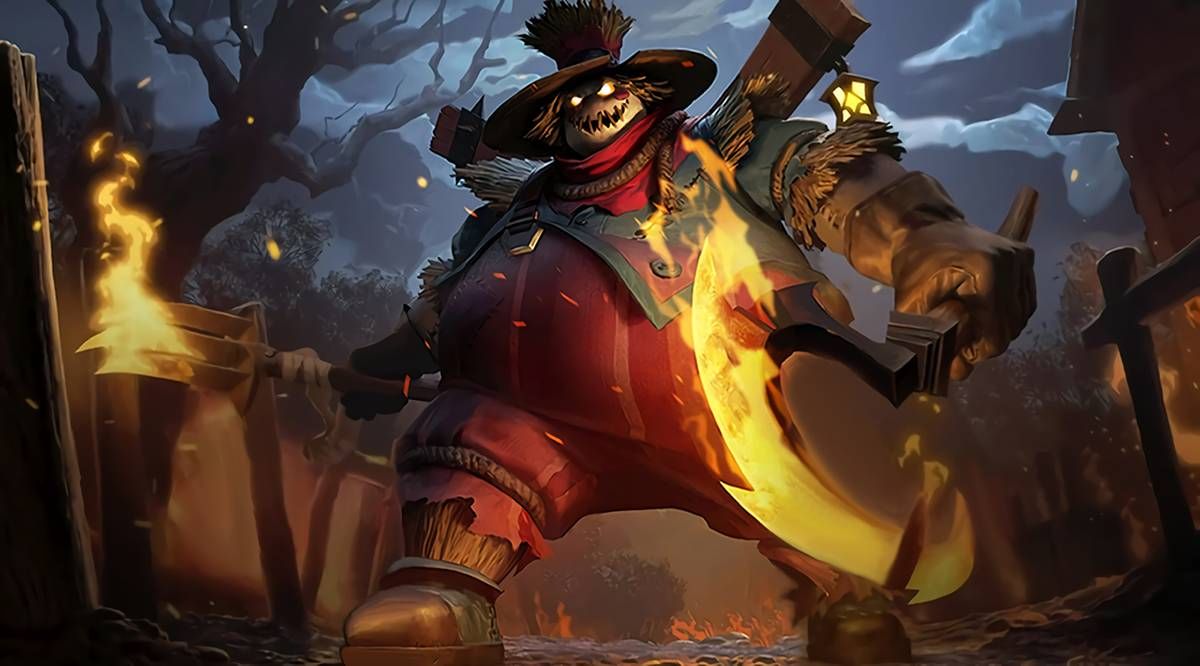 See Wheatfield Nightmare in action: 
At Number 4 on this list is a Halloween Themed Skin. It is one of the best in this series of themed skins that comes with a very cinematic and dreadful display scene. It also has all new skill effects. This skin is truly a nightmare and builds on spectacularly to Franco's personality.
Franco is illustrated as a scarecrow still carrying the cross structure that they are hung on. Straight out of a horror film, this is an intimidating skin that screams massacre, slaughter and everything else associated with scarecrows, murder and pop sub urban culture. Despite being part of a collection, this skin is a very original representation of Franco.
How to get Wheatfield Nightmare
Get this Halloween Skin for only 749 Diamonds in Shop.
Skin Rating
Themed Skin - 7/10
3. Valhalla Ruler (Great)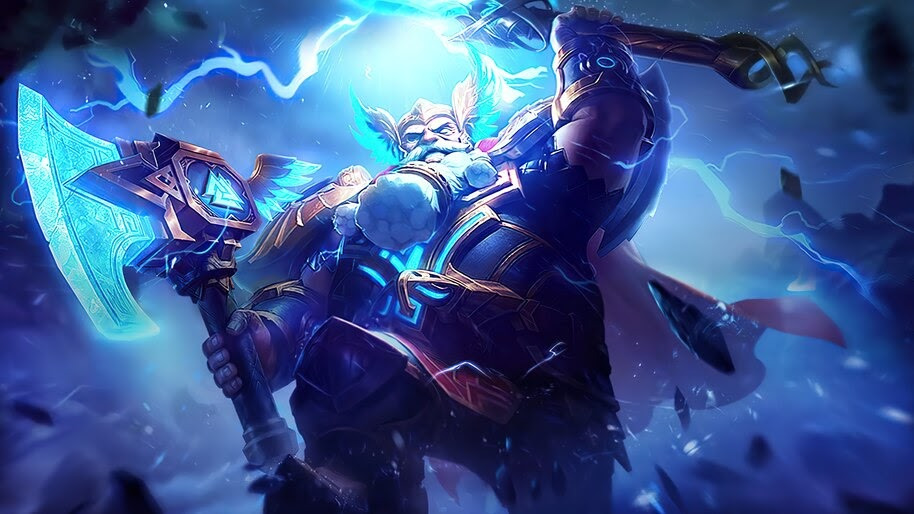 See Valhalla Ruler in action: 
In Norse Mythology, Valhalla is a palace where warriors gather to drink and fight all day. If you know Franco's character, then you know its relevance since he is originally portrayed as a viking. This skin offers all new display animation and scenes as well as new skill effects. It is the only skin on this list that portrays Franco in some form of royalty apart from the warrior he is known as.
The skill effects in this skin stand out from the rest on this list which are quite dull and less enticing as opposed to his character illustration. Through this skin, he is seen as a conductor of electricity where his skills are encased in rays of electricity that signifies him as a God. It's an out right visual showcase of strength and energy.
How to get Valhalla Ruler
This Boss Skin is available through Limited-time Events.
Skin Rating
Epic Skin - 8/10
2. Blazing Axe (Legendary)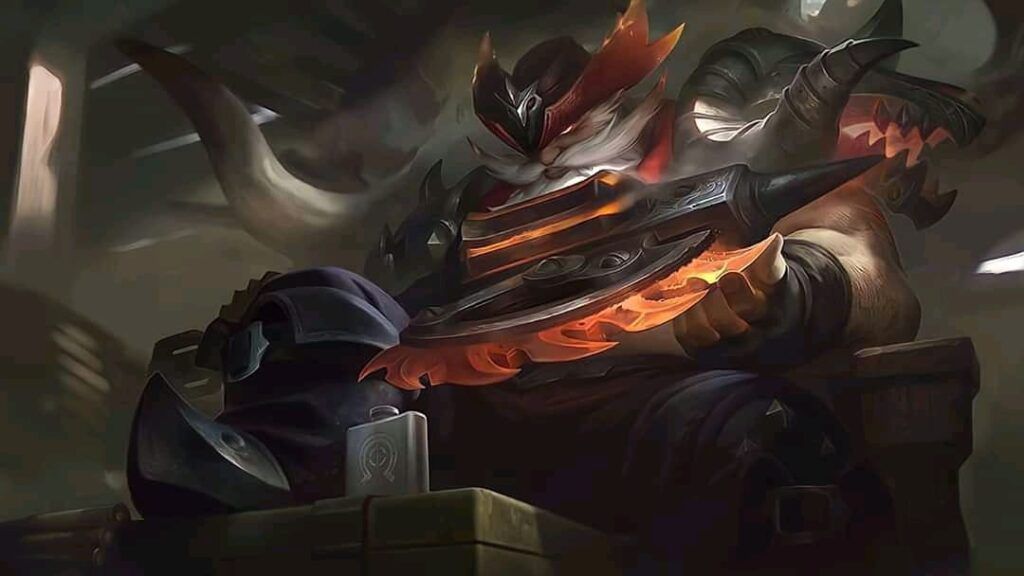 See Blazing Axe in action: 
At Number 2 is another series collector skin. This is part of the Blazing Bounties collection. Franco is depicted as an outlaw in the West, even through his outfit. The only thing missing is a gun to place his representation in the correct context. This heavy duty skin comes with all new display voiceover, display scenes, animations and skill effect changes.
The first thing you'll notice about this skin is that Franco appears bulky in a tight vest and trunks that visualizes him with strength, power and energy. The skill effects are tailored to the Blazing Bounties theme with flame-like effects that add spark to his presence. This is an engaging skin that would definitely be of interest to skin collectors.
How to get Blazing Axe
Get this Blazing Bounty Collectible for 899 Diamonds in Shop.
Skin Rating
Collectible Skin - 9/10
1. King of Hell (Legendary)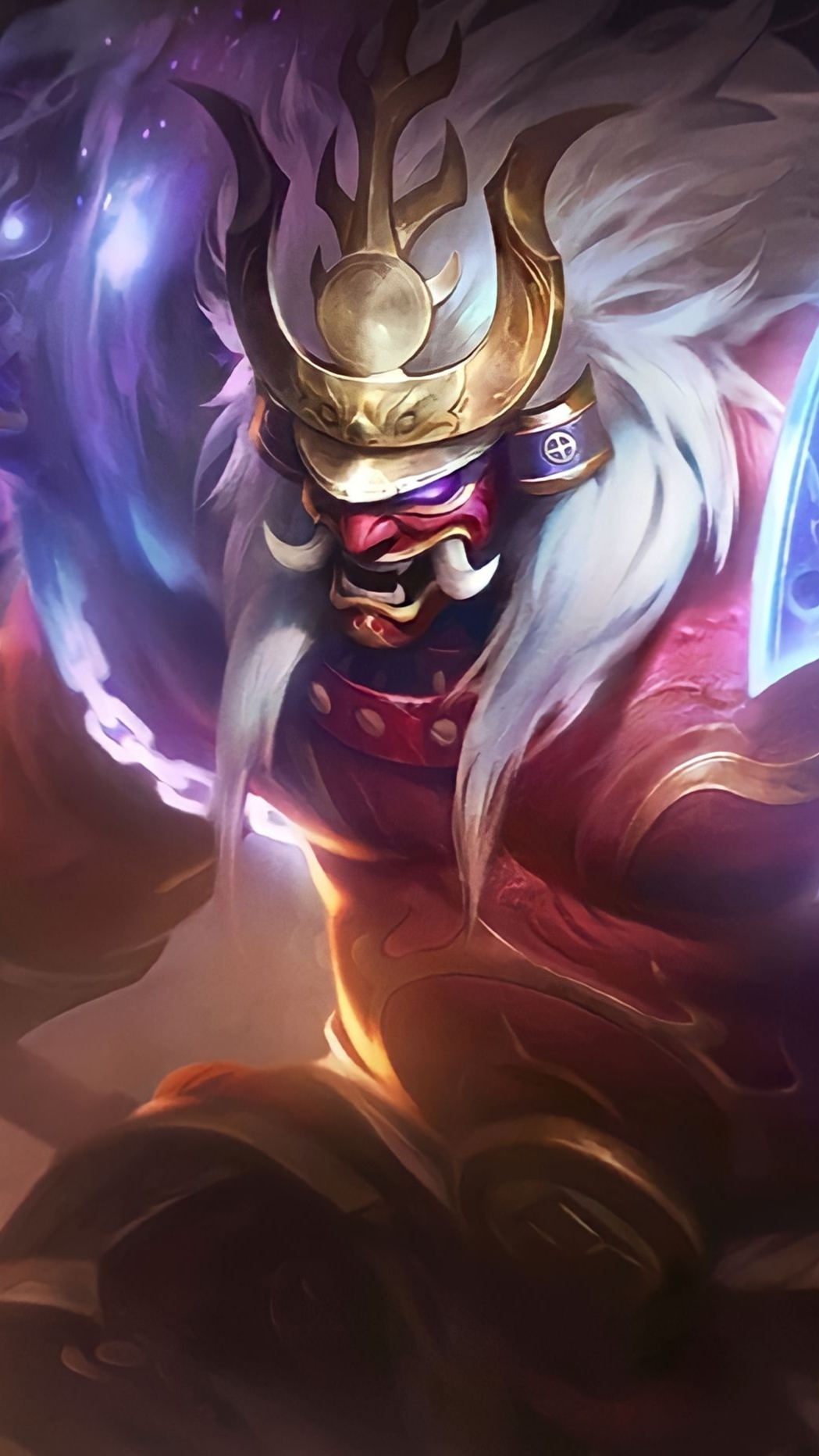 See King of Hell in action: 
Let's get one thing clear first, this is a definite must-have skin for collectors and Franco Mains. It features all new display scenes, random idle and move actions, exclusive interactive animation, special recall effects, avatar border, background music, skill icons, skill animation, skill sound effects, voiceover changes and unlocks an achievement badge on top of Franco's visualization as a vengeful warlord seeking redemption.
Skill animation is what makes this skin stand out from the rest on this list, and even on a scale of all Mobile Legends Skins regardless of which hero. It is a brilliant and colorful display that adds a whole new element to Franco's skills. It visualizes intricate designs that surround his skills, unlike any other. With its purple theme, it enhances colors that perfectly top off Franco's representation as an underworld king.
How to get King of Hell
This art of underworld royalty is available through the Magic Wheel. You may have to spend diamonds to gain chances to spin the Magic Wheel but it is well worth the try and effort.
Skin Rating
Legend Skin - 10/10
You may also be interested in: