Top 10 New Fantasy Games 2019 That Will Blow You Away!
Updated: 13 Jul 2019 7:26 pm
Top 10 fantasy games of this year you don't wanna miss out on!
There are several video game genres we love playing such as horror, sci-fi, RPG, racing. But none have been such a hit in the year of 2019 like the fantasy genre!
We have all had our fair share of cutting orcs apart, gutting demons, exploring new regions of danger, and even upgrading some sweet weaponry.
Within this list, we are going to talk about the top 10 new and upcoming fantasy games that will make you want to strap on some leather boots, sharpen a sword, and go kill monsters!
10. Sekiro: Shadows Die Twice
Sekiro: Shadows Die Twice Gameplay
Sekiro: Shadows Die Twice is a fantasy RPG created by the makers of smashing titles such as Bloodborne and Dark Souls. The game takes place in late 1500s Japan, where monsters and evil samurai run free. 
After being disgraced and disfigured, you must travel through a dark and twisted land, and attempt to survive the nightmares that await you. Along the way, you must protect a young lord who belongs to an ancient bloodline of royalty. Will you survive the journey?
Engage in high over-the-top action. Witness a beautiful, yet terrifying story as it unfolds before your eyes! Travel across haunted Japan as you try to regain your honor.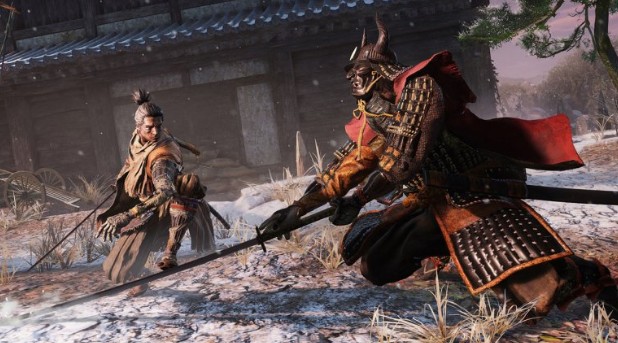 Take part in an amazing and exhilarating combat experience!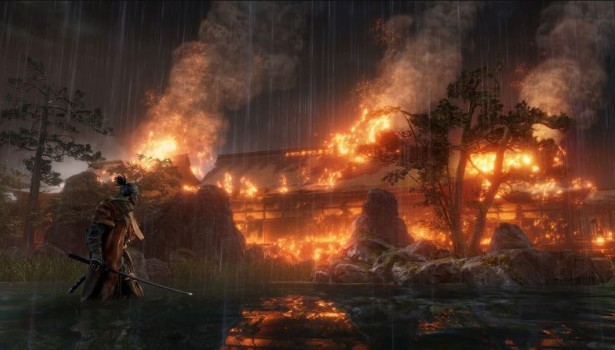 Will you survive the dangers in store for you as your trek your way across Japan?
9. Skull & Bones
Skull & Bones Gameplay
Skull & Bones is an online multiplayer built around the age of piracy on the high seas. Players will be able to have an RPG like experience, in which they are able to upgrade their characters and ships.
Players must climb the ladder of success in order to go from being underdogs, to become pirate kings and queens! As you sail the seven seas, take part in PvPvE combat like never before!
Test your skills as a scurvy dog against enemy pirate factions and rival players. Plunder those you meet on the ocean, and upgrade your arsenal with sweet loot! Go solo and be the lone wolf, or join a pack and dominate the Indian Ocean!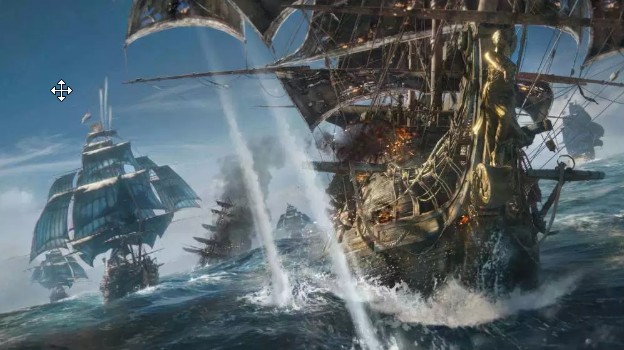 Build up your arsenal as you try to survive the high seas!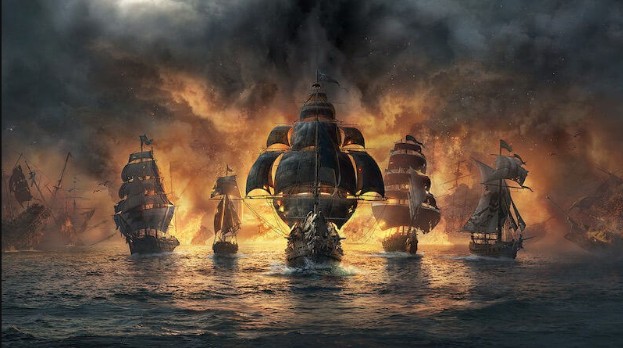 Join a pirate faction or take on the tempest as a lone wolf!
8. The Sinking City
The Sinking City Gameplay Trailer
The Sinking City is an adventure and investigation game inspired by the legendary mythos of the Lovecraftian universe. You are a private investigator, trying to solve a case while also fighting an uphill battle against your own insanity.
In a city half-submerged by water and insanity, you must discover what is possessing the city and its inhabitants. Will you survive, or will your mind break at the unfathomable madness that creeps through the streets?
Explore a vast, new world filled with madness and dark secrets. Experience amazing replay value given to you by the amazing open investigation system built into the game! Discover a huge arsenal of weapons and abilities that will aid you in your battle against the madness.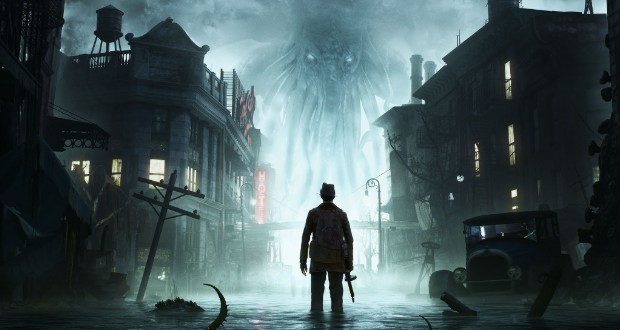 Will you survive the madness that has taken over this city?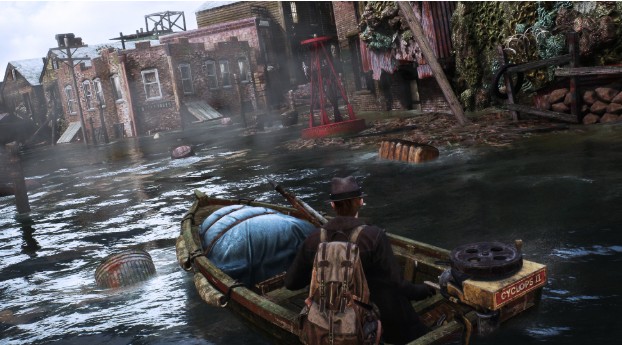 Traverse a city half-submerged in water and insanity.
7. The Outer Worlds
The Outer Worlds Gameplay Trailer
The Outer Worlds is a single-player first-person-shooter RPG set in a sci-fi universe. You are an explorer trying to discover treasures and riches that lie in the vast reaches of the galaxy, while also trying to avoid multiple enemies such as space pirates, enemy factions, and bizarre creatures!
You are lost in transit when a colonist ship leaves for the far edges of the galaxy. When you awaken 10 years later, you must investigate a dark conspiracy of threat against a very powerful colony. Along the way you will have the option to betray or join several different factions.
Discover a beautiful story-driven RPG first-person-shooter! Characters are now influenced by a new game mechanic called flaws, in which the game tracks your experience and challenges you on your weak spots. Explore a vast galaxy and ally yourself with a variety of amazing characters!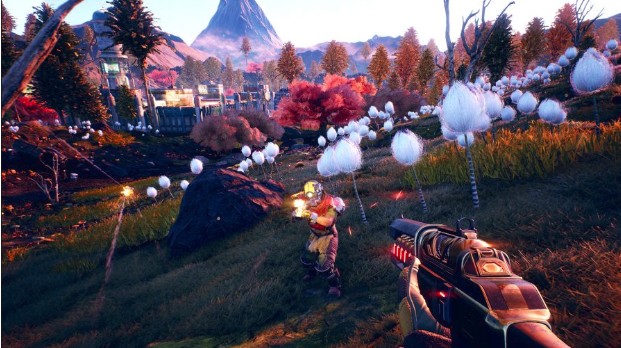 Explore the far reaches of the galaxy!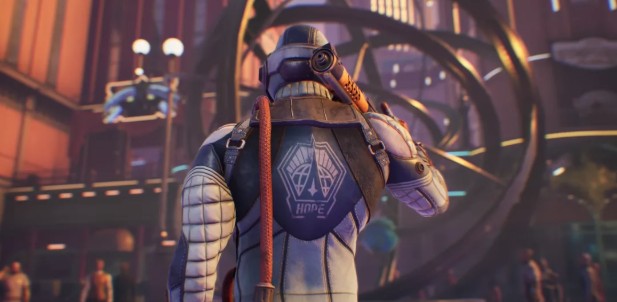 Join or betray multiple factions on your journey!
6. Kingdom Hearts III
Kingdom Hearts III Gameplay
Kingdom Hearts is the third installment of the beloved RPG series. The franchise mixes the creative ingenuity of the makers of Final Fantasy and Disney! The game is a family-friendly RPG style of the usually brutal hack'n'slash genre.
A more mature Sora is sent on an adventure with King Mickey, Donald, and Goofy that takes them throughout the journeys and stories of popular Disney movies such as Toy Story, Tangled, TRON: Legacy, and more! They must stop the tyrant known as Master Xehanort before he is able to complete his diabolical plan to "restore balance".
Explore the childhood nostalgia of your favorite Disney movies! Upgrade your keyblade arsenal with new weapons and abilities! Ally yourself with characters both new and old as you dive into a beautiful new story!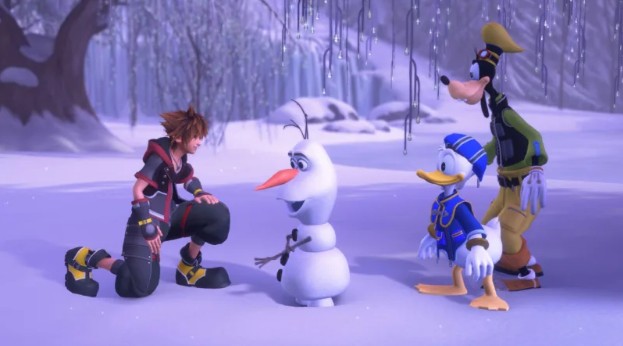 Discover a world filled with your favorite Disney characters!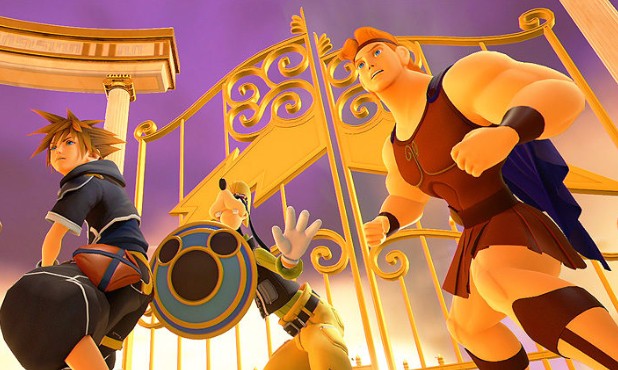 Ally yourself with characters both new and old in this beautiful, story-driven RPG!
5. A Plague Tale: Innocence
A Plague Tale: Innocence Gameplay Trailer
A Plague Tale: Innocence is an action-adventure game that follows the events of the Black Plague in the Kingdom of France. Follow the story of young Amicia as she attempts to protect her little brother Hugo during the darkest hours in the history of mankind.
The Black Plague ravages France in the year 1349. The Inquisition searches for a small boy who could be the source of a cure for the disease. Join Amicia as she defends her brother, Hugo, from perils all around and searches for a cure to the darkness that surrounds them.
Discover a beautiful story built within a miraculous RPG. Find new and incredible ways to use alchemy to your advantage as you try to escape the horrors that surround you. Use the light and the dark to your advantage as you try to protect yourself and others during the darkest hours of history.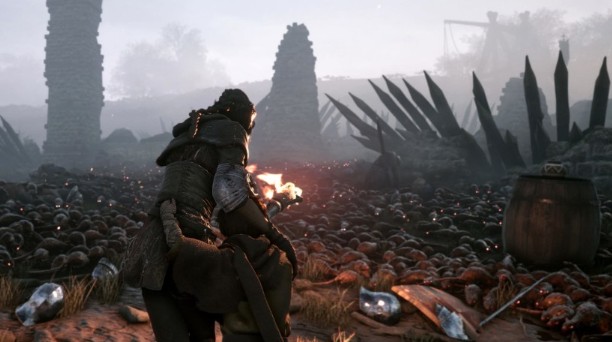 Will you survive the most disastrous plague ever recorded in human history?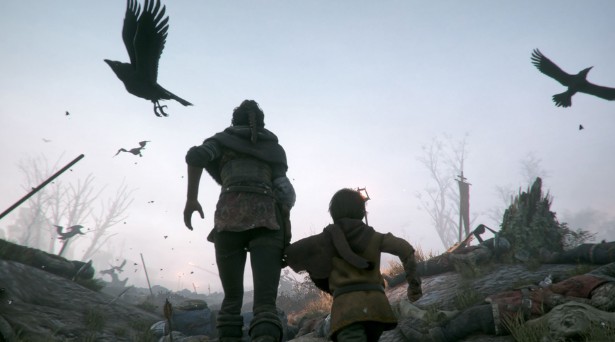 Make your way through disease-ridden France in this beautiful, yet  sorrowful journey!
4. God Eater 3
God Eater 3 Gameplay
God Eater 3 is the newest installment in the action-packed RPG series! Discover new locations, ally yourself with characters new and old, explore brand new God Arcs, and battle new and more dangerous foes!
Gather your own team of God Eaters in this post-apocalypse and take on god-like beasts that are ravaging the world! Defeat brand new villains and monsters before time runs out for the world.
Build up your arsenal with exciting new weapons! Discover new god-like abilities that will aid you on your quest while also allowing you to kick some serious butt! Face new threats and dangers that will try to prevent you from saving the world.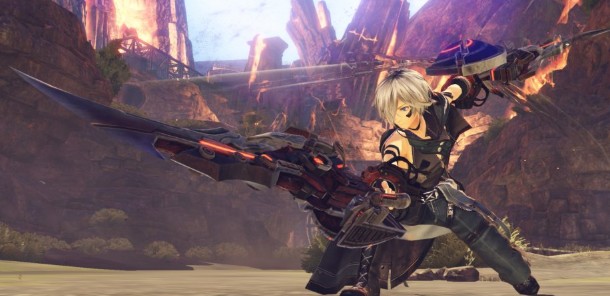 Build up your arsenal with exciting new weapons and abilities!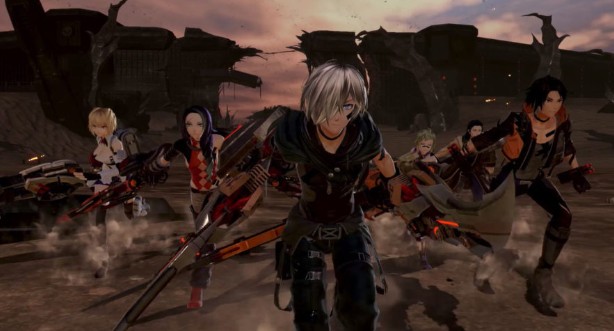 Rise above a world full of desolation and turmoil.
3. Biomutant
Biomutant Gameplay
Biomutant is an open-world, action-packed RPG mixed with a Kung-Fu fable feel. The game is added with a mixed-martial arts combat arts system that makes it even more unique than other open-world RPGs!
As a plague runs through a mystical land, threatening to destroy what is called the "Tree-of-Life", several Tribes stand divided and confused as to what their future might hold. You must be the hero that takes a stand for the side of life, and rescue the Tree.
Discover a new and amazing take on 3rd Person point-of-view gameplay and combat! Engage in a combat system so unique, that it mixes shooting, hand-to-hand combat, and swordplay! Evolve your character and change your abilities by genetically modifying your DNA!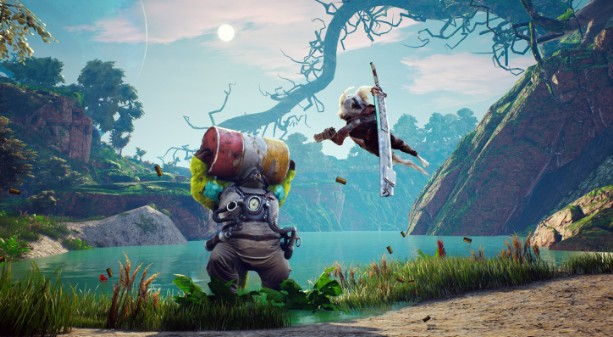 Discover a new and remarkable world!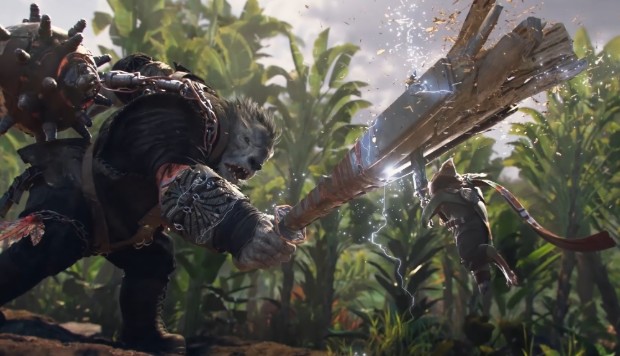 Engage in brutal 3rd person combat like never before!
2. Greedfall
Greedfall Gameplay Trailer
Greedfall is new open-world, exploration RPG, in which you are an explorer traveling to a strange land in search of riches and a reputation. The game is filled with beautiful and fun side quests that link together to create a magical story!
As an explorer, you are traveling to a new land that holds plentiful riches and resources. The land, however, is home to inhabitants that seem to be infused with the magic of the land, and will stop at nothing to keep unwanted trespassers away.
Travel through this amazing new world gaining experience through a variety of means such as deception, combat, stealth, and more! Upgrade your character with multiple weapons and abilities that will be found on your journey! Dive into a world filled with secrets and ancient magic.
Discover a world filled with ancient secrets and powerful magic!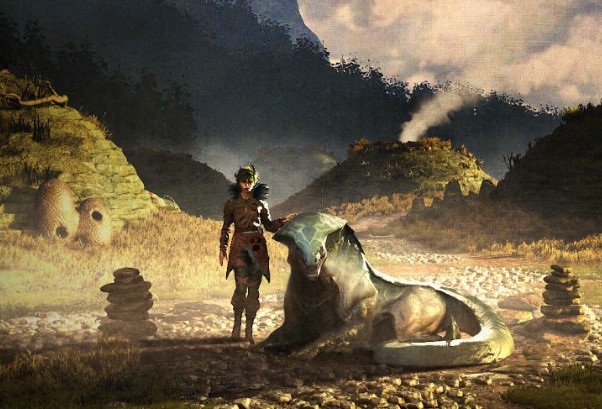 Explore a vast new world, and gain experience in exciting new ways!
1. Devil May Cry 5
Devil May Cry 5 Gameplay
Devil May Cry 5 is the newest installment in the highly popular hack'n'slash saga! Achieve your fill of adrenaline tenfold in this high-impact, high-octane, over-the-top, demon killing masterpiece!
The demon threat is back in town as Hell attempts to take over the world again. As the invasion begins, a young demon-hunter by the name of Nero must try to save the world alongside his allies Dante and Nico, while also suffering from the loss of his arm by a demon general. Will you survive the onslaught?
Destroy the demonic invaders with a new arsenal of wicked weaponry and crazy abilities! Experience beautiful and amazing gameplay graphics! Enjoy amazing combat in this high-impact installment of the series that the hack'n'slash genre is so beloved for!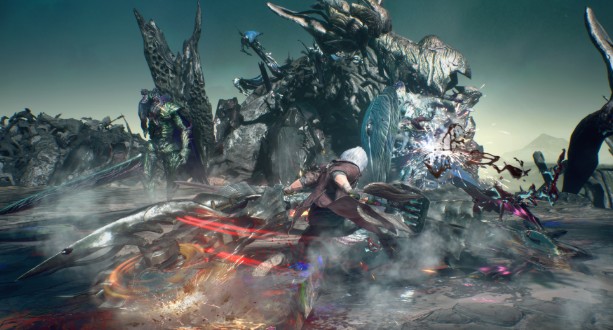 Upgrade your arsenal with some new and wicked weaponry!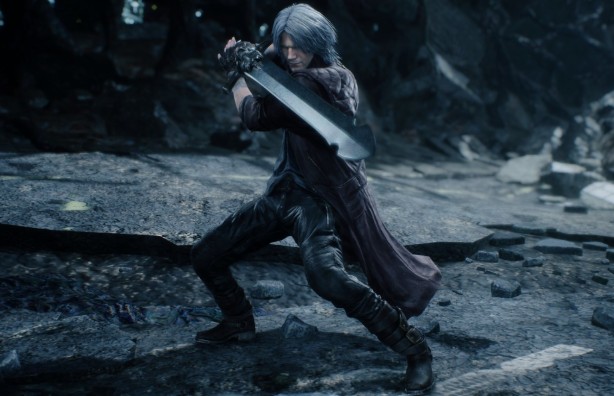 Bask in the glory of the greatest return of the beloved Demon Hunter, Dante!
You may also be interested in:
Image Gallery