Top 11 Games Like Ghost of Tsushima (Games Better Than Ghost of Tsushima In Their Own Way)
Updated: 26 Jul 2022 5:04 pm
A nice snowy backdrop, an awesome samurai/ninja suit. All that is missing now is some blood.
During the 2017 E3, Sucker Punch Productions surprised everyone with the unexpected announcement of Ghost of Tsushima, an action-adventure game set in Japan in the year of 1274, during a Mongolian invasion of the island of Tsushima.
You will take the role of one of the last remaining samurai alive to try and stop the Mongol Empire from destroying your home. The game is such a big departure from the previous games Sucker Punch delivered, that even with no confirmed released date (but likely being released this year) the game created so much hype that people can't wait to play it.
If you are among those people, here is a mix of already available games to satisfy your needs until Ghost of Tsushima is released and other similar games to look forward to. Just a heads up that this list is not a 'worst to best' kind of list.
11. Sekiro: Shadows Die Twice
10 Minutes Of Sekiro: Shadows Die Twice Gameplay | Gamescom 2018
This game is in this list because it simultaneously brings together four different kinds of people: 1. Dark Souls fans; 2. Tenchu fans; 3. People looking forward to Ghost of Tsushima; 4. People who like badass looking games in general. Originally set to be a Tenchu sequel, Sekiro: Shadows Die Twice was announced in 2017 during The Game Awards by developer FromSoftware, and takes place in a reimagined 16th century Japan, and follows the samurai The Wolf as he tries to take revenge on a samurai that kidnapped his master. The plot seems pretty straightforward, but seeing the game in action is enough to leave us hyped for this game. The game is set to be released on March 22.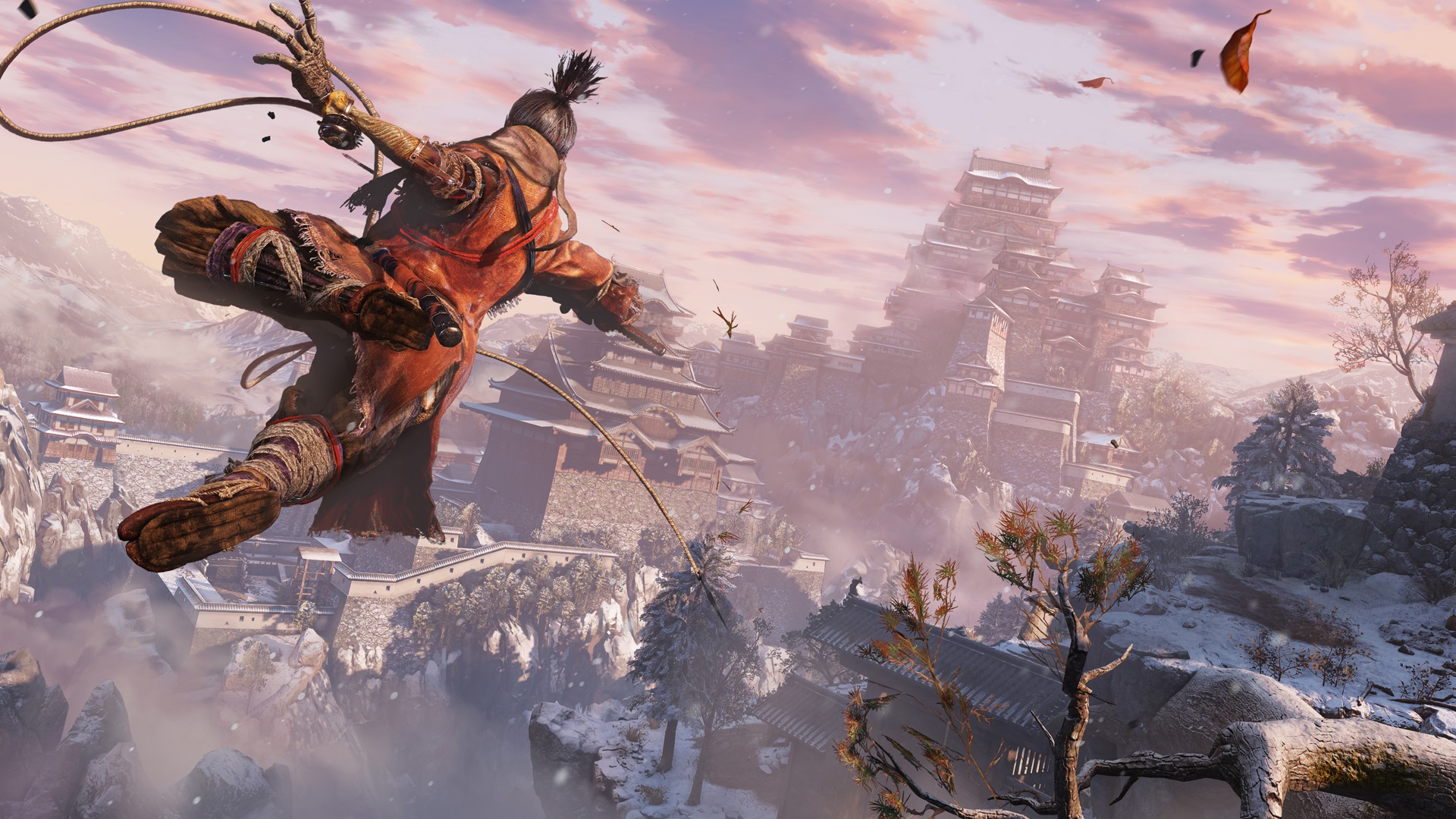 What is cooler than a Samurai? Well, a Samurai with a mechanical bone arm with a grappling hook attached to it, what else?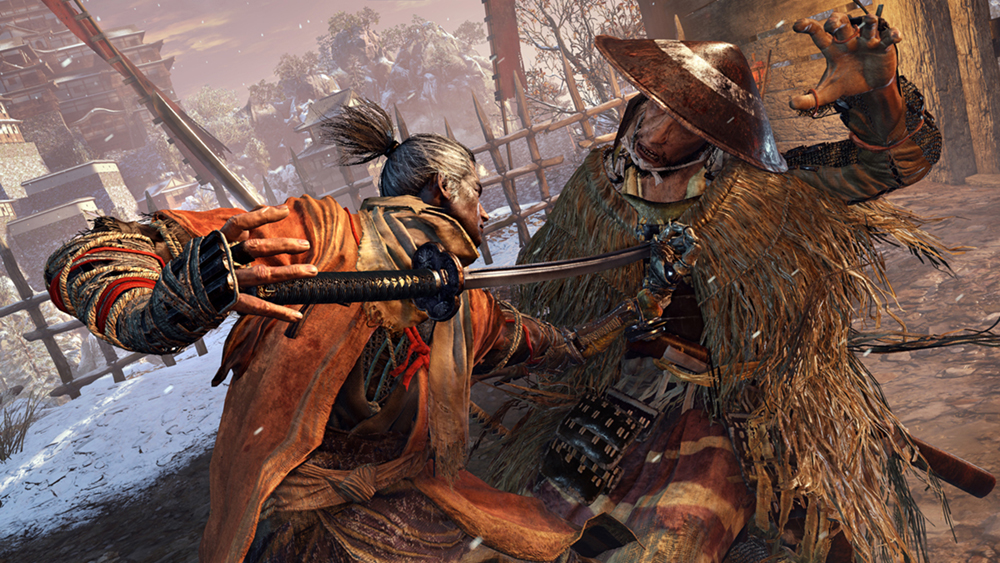 If you played the Souls series and Bloodborne, this game is the right bet for you. But don't expect the games to play out the same way, they have very different styles.
10. Assassin's Creed - Rogue
Assassin's Creed Rogue Remastered | Launch Trailer
Continuing with the revenge theme, we get to Assassin's Creed – Rogue. You should know by now that the general plot of the Assassin's Creed franchise is about the centuries old clash between the Templar Order and the Assassins, and most of the time you take the role of an assassin during a certain era of humanity. In Rogue, the tables are turned, you are Shay Cormac, an assassin turned member of the Templar Order after having his faith in the Assassins completely broken after a disaster caused by his actions. Now he swears to eliminate the Assassins to at least try to right his wrongs. This is one of the most underrated titles of the franchise and a must check you like the good ol' revenge story (also, the Remastered edition is pretty sweet).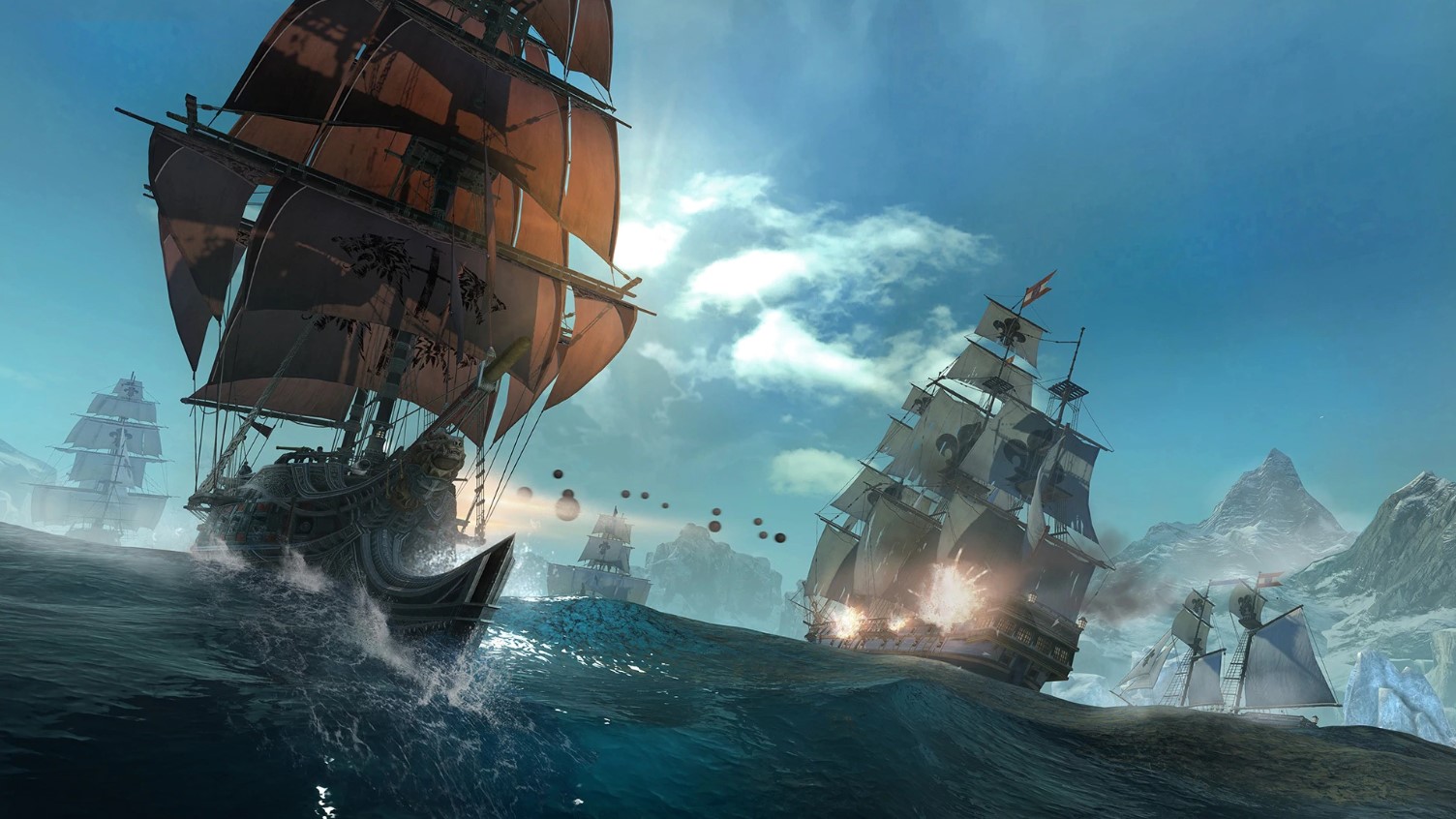 If you are not a big fan of the whole Templar x Assassin thing the franchise has, the game follows the footsteps of Assassin's Creed IV - Black Flag and has some dope naval combat...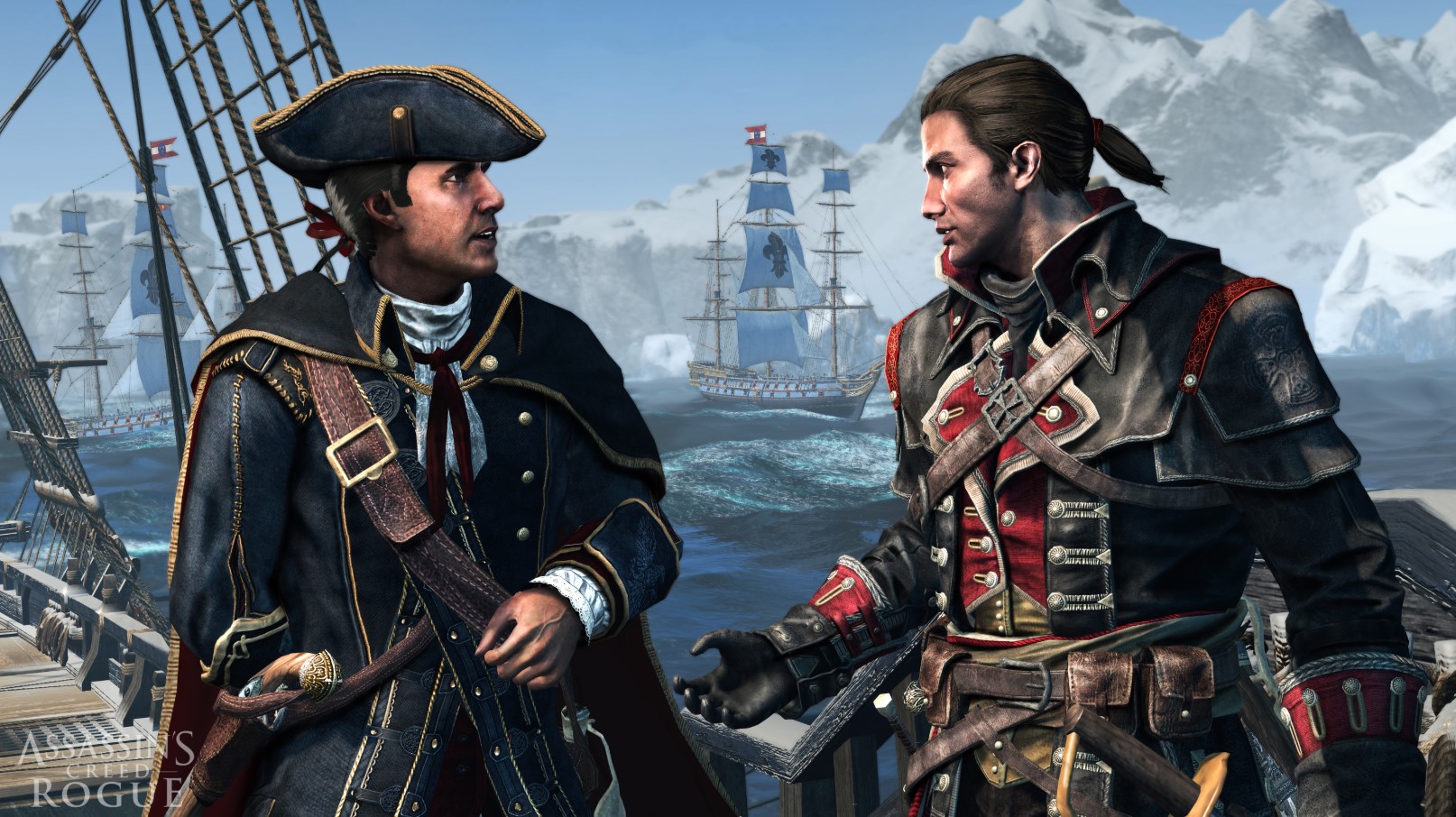 ...and if you are a fan of the franchise, there are several references and throwbacks to previous games in the series, and you meet a lot of familiar faces throughout the story.
09. Middle-earth: Shadow of Mordor
Shadow of Mordor – Gameplay Trailer
The Lord of The Rings trilogy of books is a complete masterpiece, and the movie adaptions easily follow close behind in a magnificent effort by Peter Jackson to be faithful to the source material. And if the books are so good and the movies are so good, it is to be expected that there is a game to follow suit, and Middle-earth: Shadow of Mordor does exactly that. Praised as one of the best games to date in the Tolkien universe and also winner of The Game Award for Best Action/Adventure of 2014, you play as Talion, a member of the Rangers of Gondor, seeking revenge (see the pattern here?) for the murder of his family and his own, who ends up tangled in the war against Sauron and the armies of Mordor.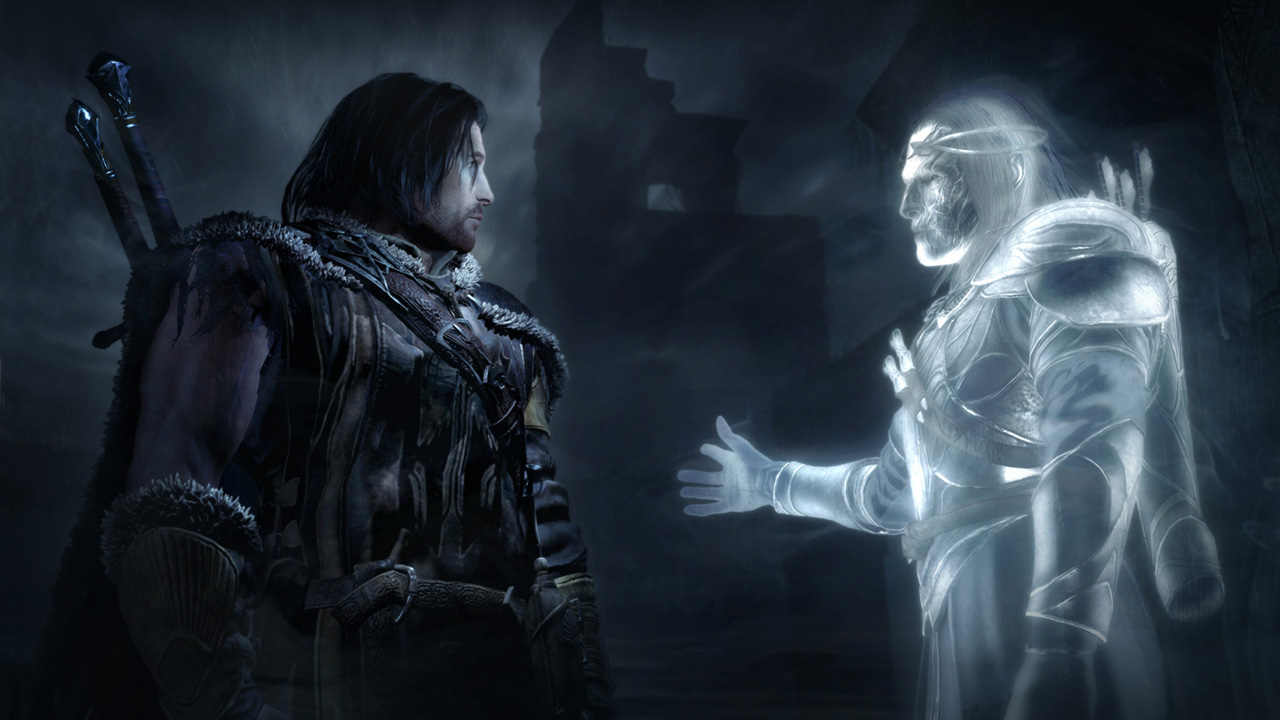 Also, you have the spirit of the elf that forged the One Ring to Sauron attached to you, so double vengeance plot. But that's just a detail.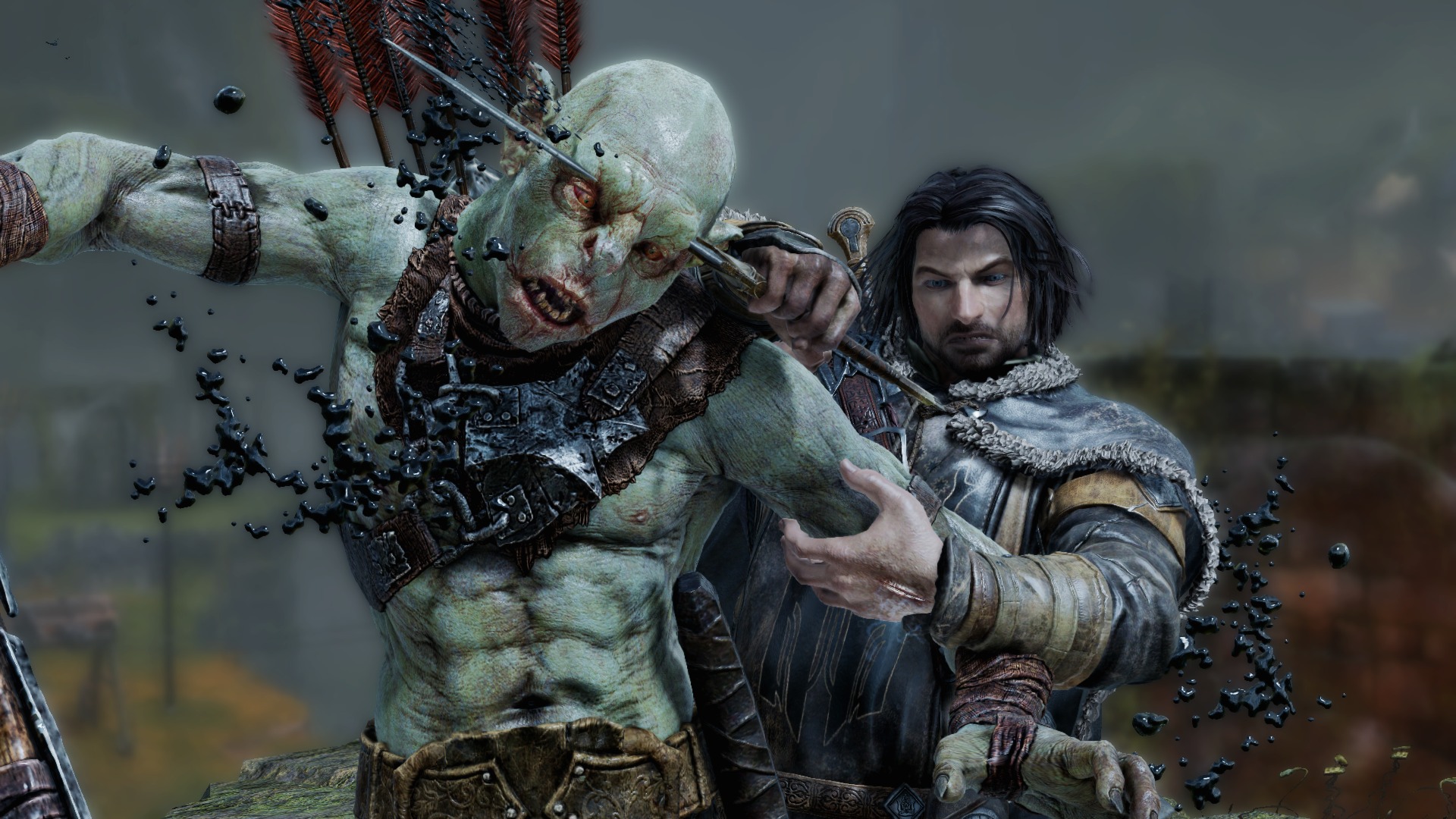 And if having the spirit of an elvish master archer with you and sick parkour and swordfight abilities isn't enough for you, remember you can just mindlessly murder orcs. It's quite fun, trust me.
8. Aragami
Aragami Gameplay Trailer
Aragami is one of those cases where exceptional storytelling meets stunning visuals and addictive gameplay. What ties this game to this list you probably already guessed: sweet sweet revenge. Aragami is stealth game where you play as a ninja assassin with the power to control the shadows. Among your powers, you can teleport through shadows, become invisible, and summon a shadow dragon to eat your enemies, all while helping your friend Yamiko get revenge on a general who murdered her friend. The plot is way more interesting than I am letting on, but more than that would be walking into spoiler territory.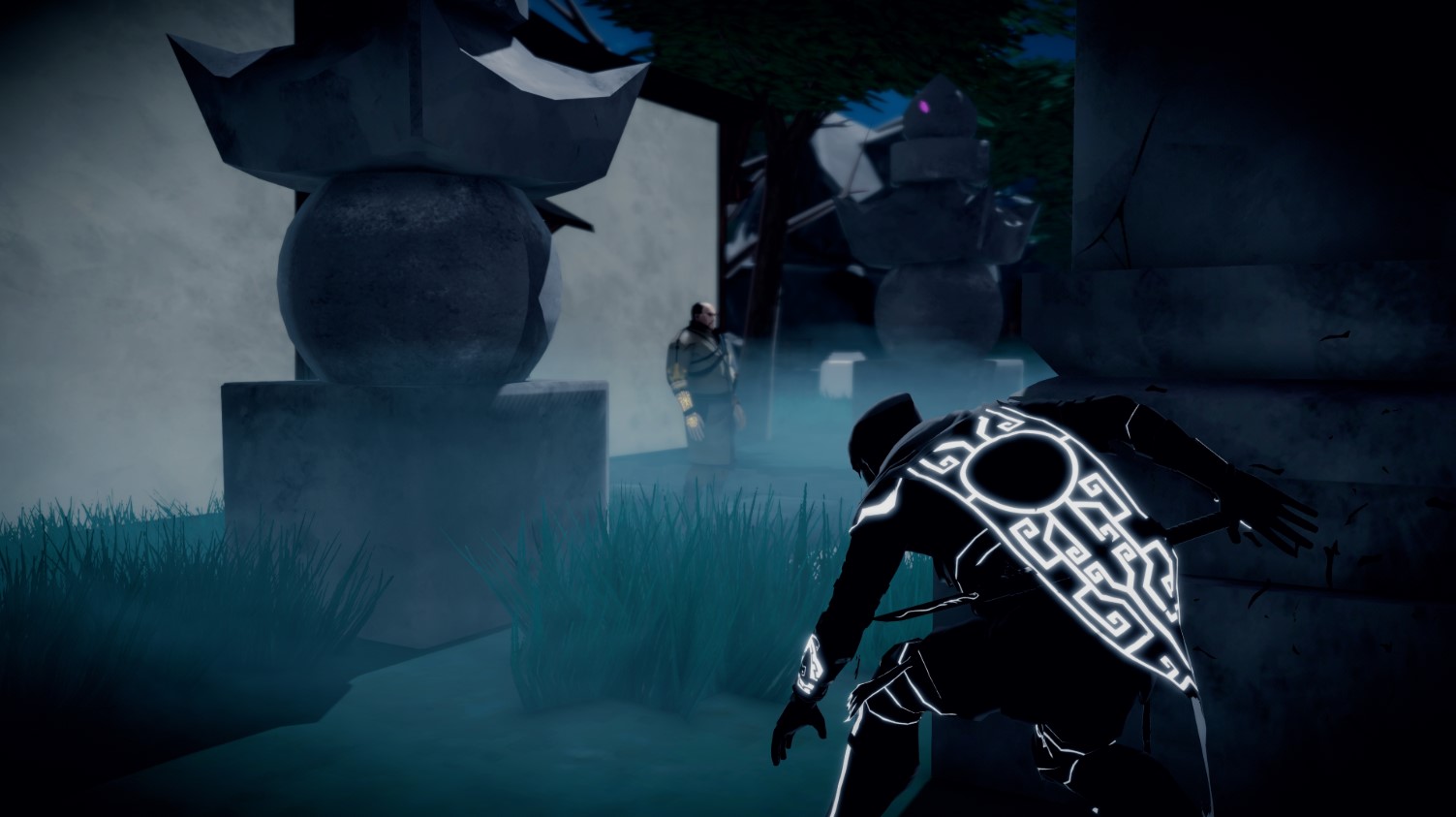 "I am vengeance... I am the night... I am... probably not legally allowed to use this line."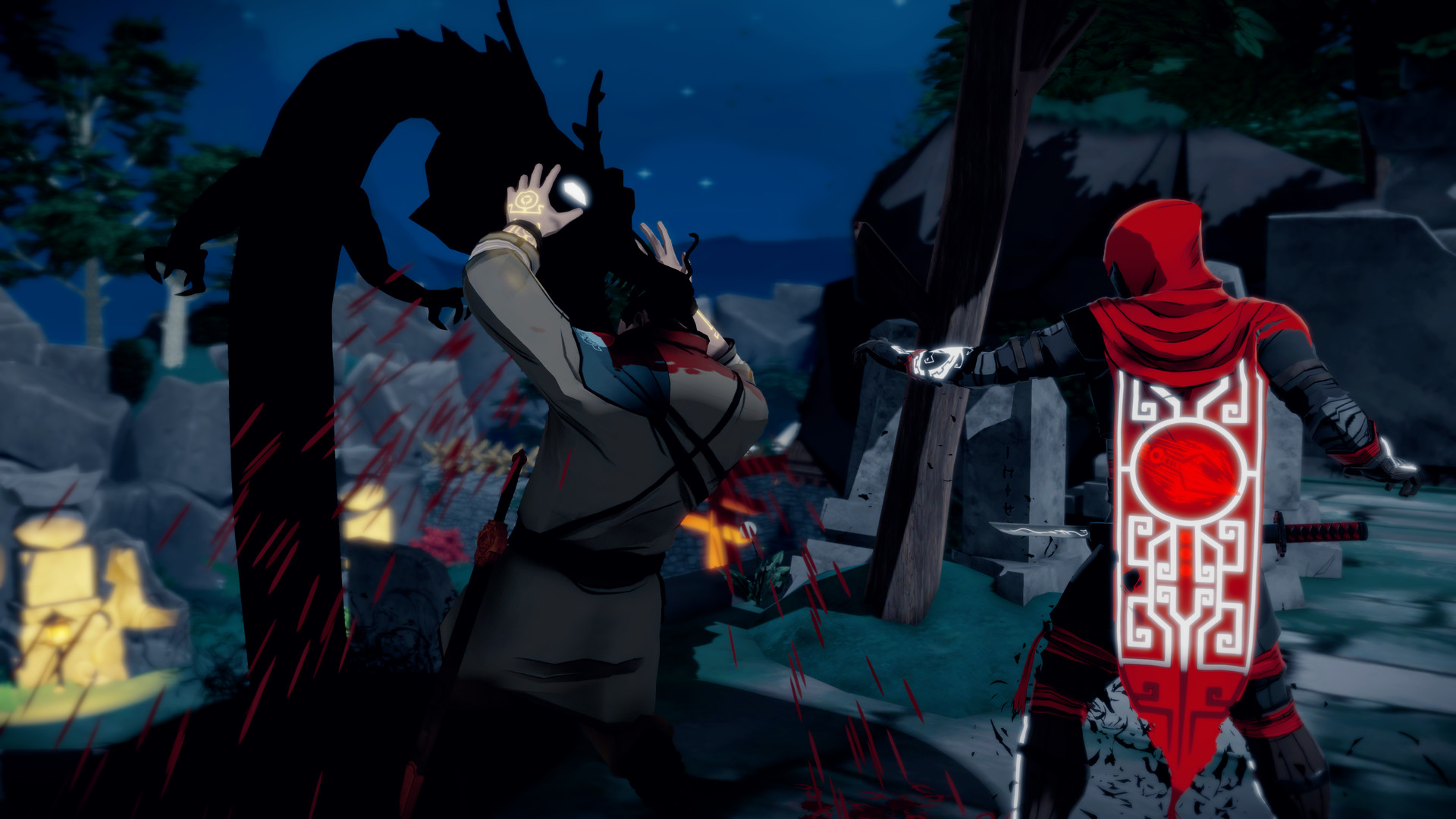 A ninja who can control shadows and summon a shadow dragon? Suck it Zed...
7. Hellblade: Senua's Sacrifice
Hellblade: Senua's Sacrifice - Official Trailer
At last, we get to the LITERAL BEST GAME featured here. If not the best, it's easily on the top 3. Hellblade: Senua's Sacrifice has been in development at Ninja Theory since 2014, with only a small team of twenty people behind it, working closely with neuroscientists and psychologists to faithfully portray a character with mental illness. More surprising than that, the main character, Senua is – MASTERFULLY – portrayed by Melina Juergens, who had no acting experience prior to this game, and was just working as the studio's video editor. The game takes place in the late 8th century, and you play as Senua, a Pict warrior on a quest through Helheim (the norse Hell) with the sole goal to save her lover's soul from the goddess Hela, even if this means sacrificing her own. Thing is, Senua suffers from depression and schizophrenia, and her psychosis won't let her differentiate real enemies from the enemies in her head. With superb storytelling, amazing visuals and literal perfect audio design (you need to play this game with headphones, any other option is wrong), Hellblade: Senua's Sacrifice is one of best games that you never played in your life. Now do yourself a favor and go play this absolute masterpiece.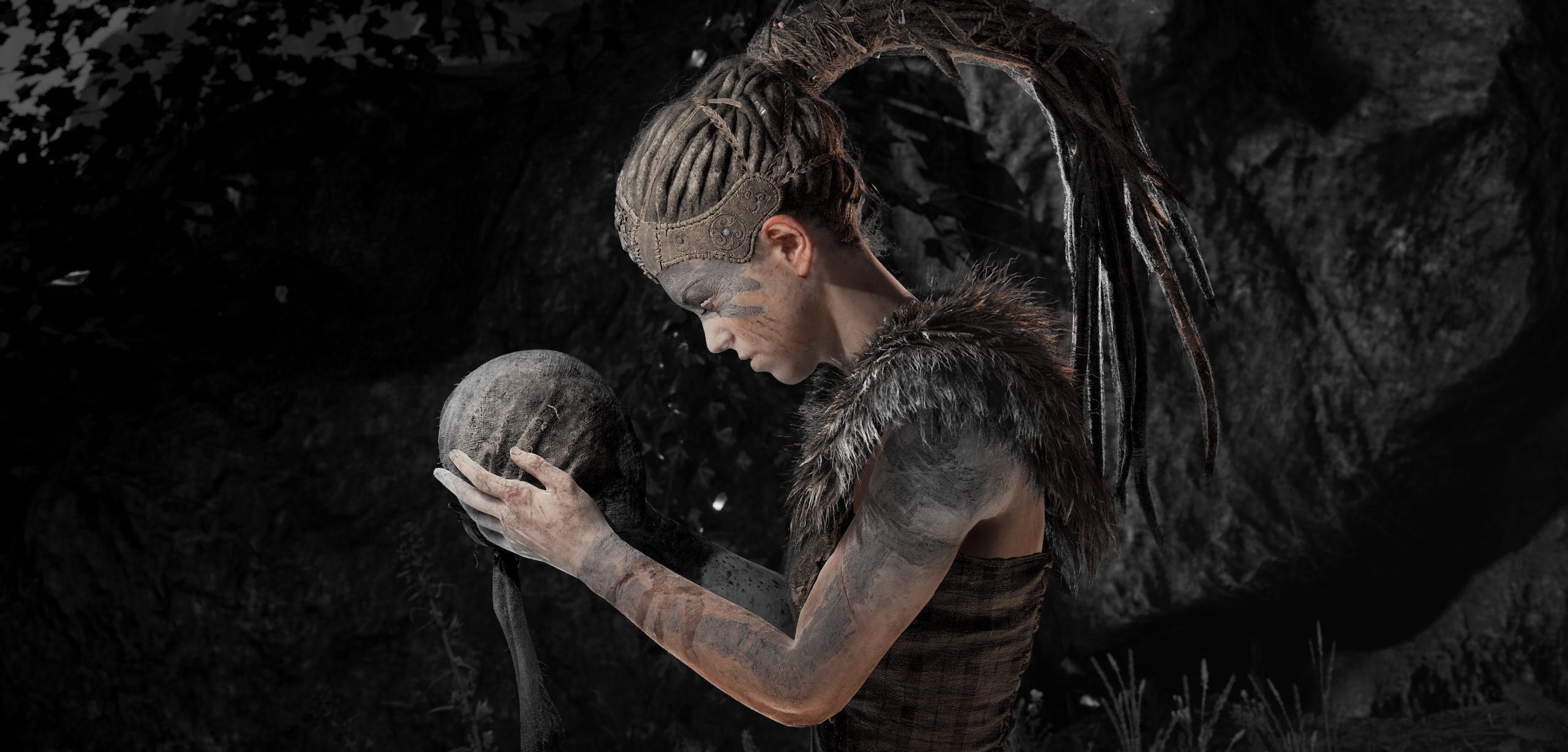 Senua carries her lover's Dillion head to use it as a vessel for his soul in case she succeeds in her quest. Also, it makes her feel confortable, somehow.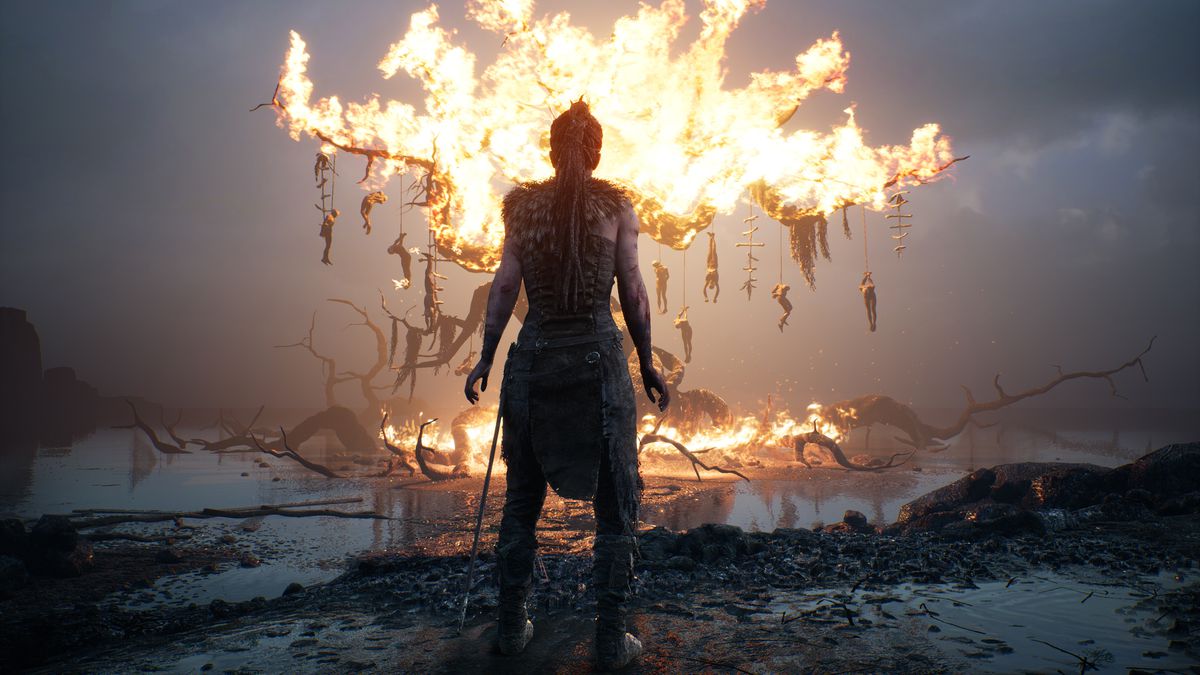 How can we tell apart what is real and what is in her mind? Well, you can't. You just go with it and hope for the best.
6. The Witcher 3: Wild Hunt
The Witcher 3: Wild Hunt - Gameplay Trailer
Unless you have been living under a rock for the past few years, you probably already know The Witcher franchise. Based on the series of books by Andrzej Sapkowski (that I also highly recommend) which will also be turned into a Netflix series with everyone's favorite Superman, Henry Cavill, the third entry of The Witcher franchise takes place a few months after the second game, and puts Geralt on a quest to find his lost "daughter" Ciri. One of the best action RPGs to date, The Witcher 3 is packed with sword, sorcery, alchemy and lots, lots of monsters, each with their own strategy needed to defeat them. With amazing gameplay, combat, visuals and storytelling (really, even the sidequests are better than most AAA games nowadays), The Witcher 3 is one of the best games released one could possibly ask for.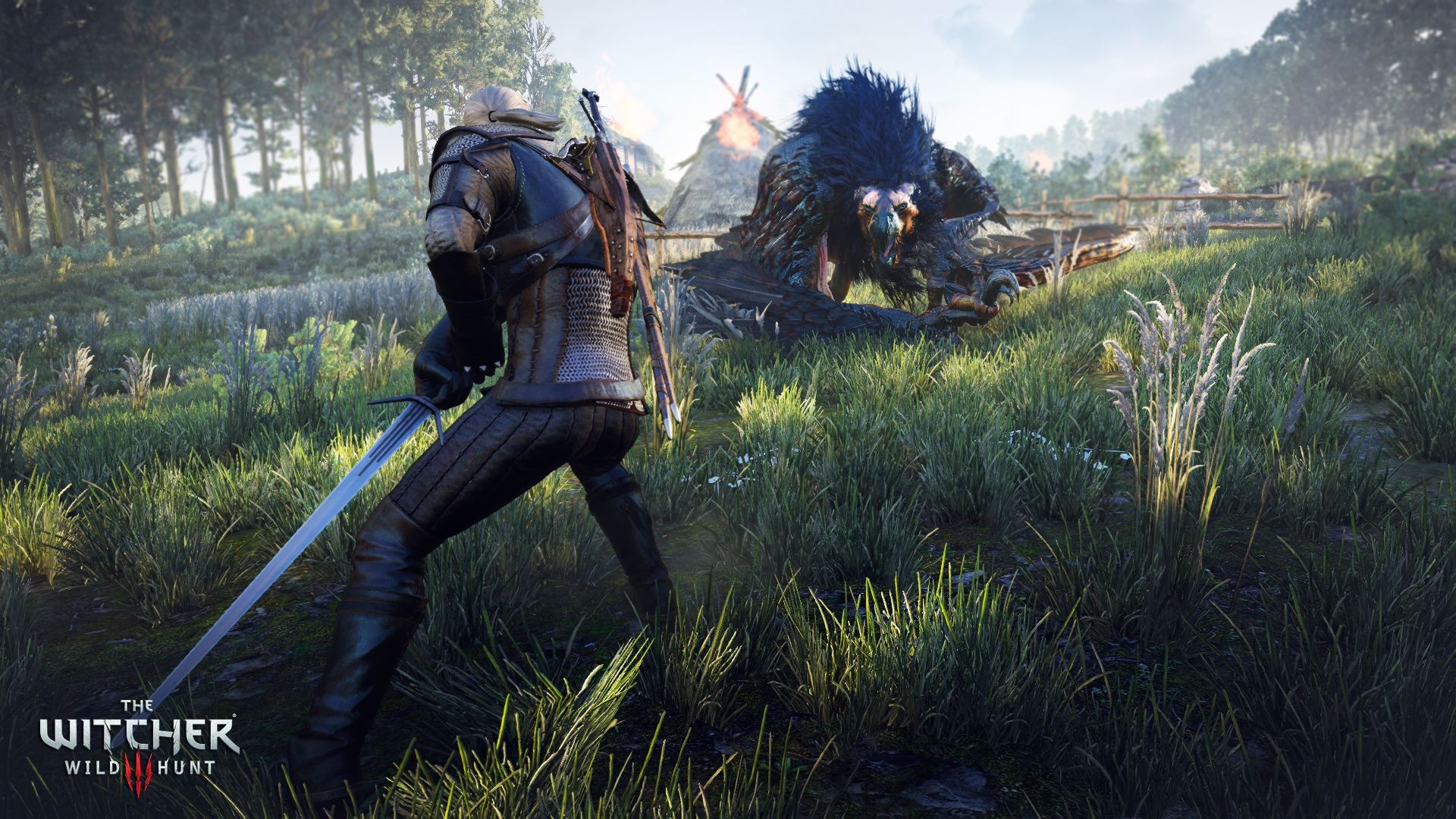 While exploring Velen and Skellige, you will encounter the usual monsters like Griffins, Werewolves and Sirens, but also other slavic inspired monsters like Leshens and Fiends.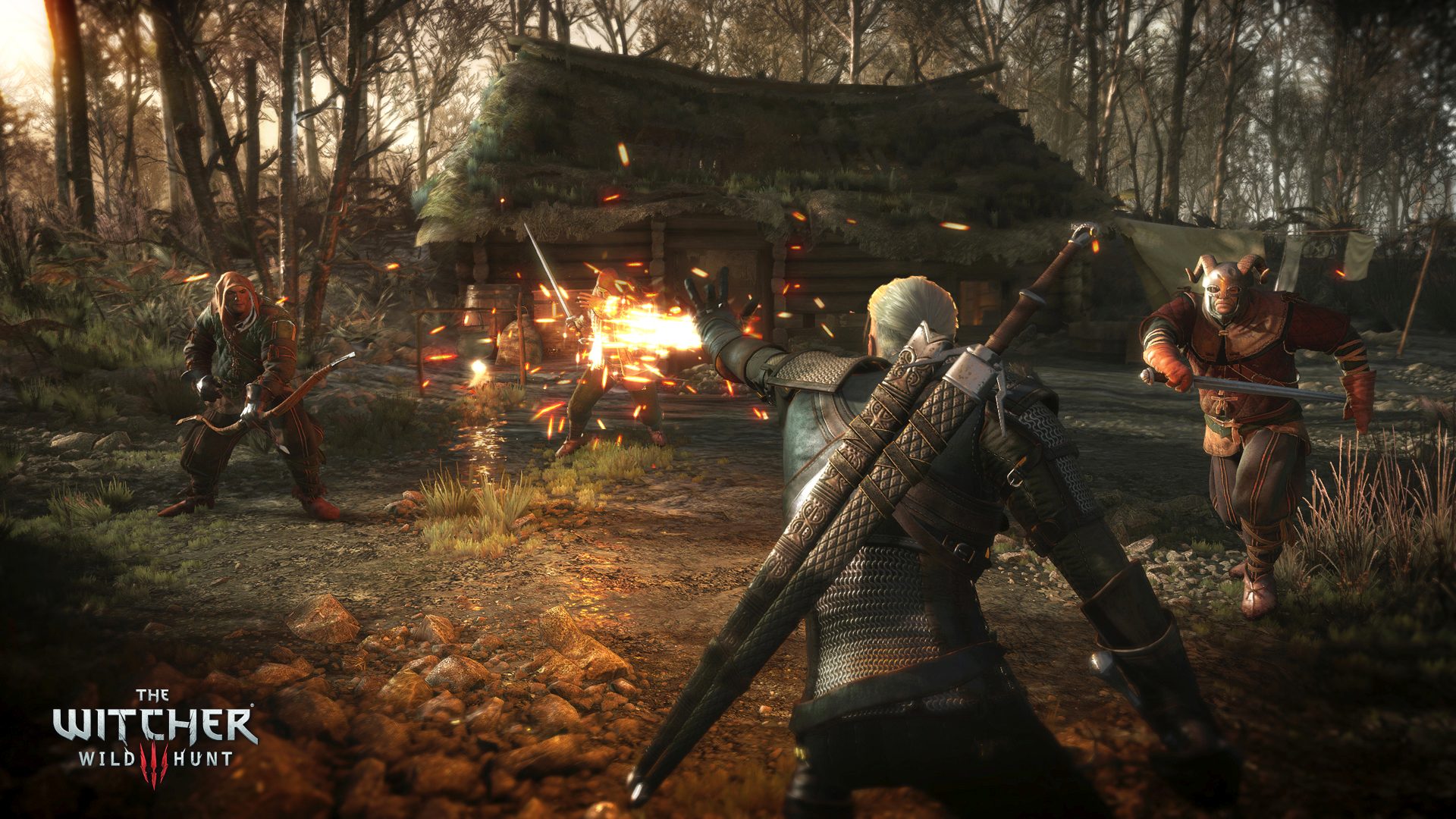 And if a swing of the sword is not good enough for you, Geralt is also a pretty decent spellcaster.
5. Assassin's Creed Origins
Assassin's Creed Origins: E3 2017 Gameplay Trailer 
Alright, I know what you're gonna say, but hear me out: Assassin's Creed Origins is WAY different from Assassin's Creed Rogue. You can almost see it as a 'soft-reboot' for the franchise, with this entry, you can take everything you know about the franchise and throw it out the window (regarding gameplay mechanics). The game takes place in ancient Egypt, and you play as Bayek, the last of the Medjays (sort of a team of elite bodyguards of the Pharaoh), seeking vengeance against the Order of the Ancients for the murder of his son (yes, that revenge theme again).  While searching for members of the Order, Bayek and his wife Aya uncover secrets of a conspiracy to control the whole Egyptian world, and end up giving birth to the Assassin Brotherhood. The difference with this particular Assassin's Creed game is that its more of an RPG than its predecessors, with an completely overhauled combat system, with a new quest system and a skill tree. This is inarguably one of the best titles in the series, and a much needed breath of fresh air.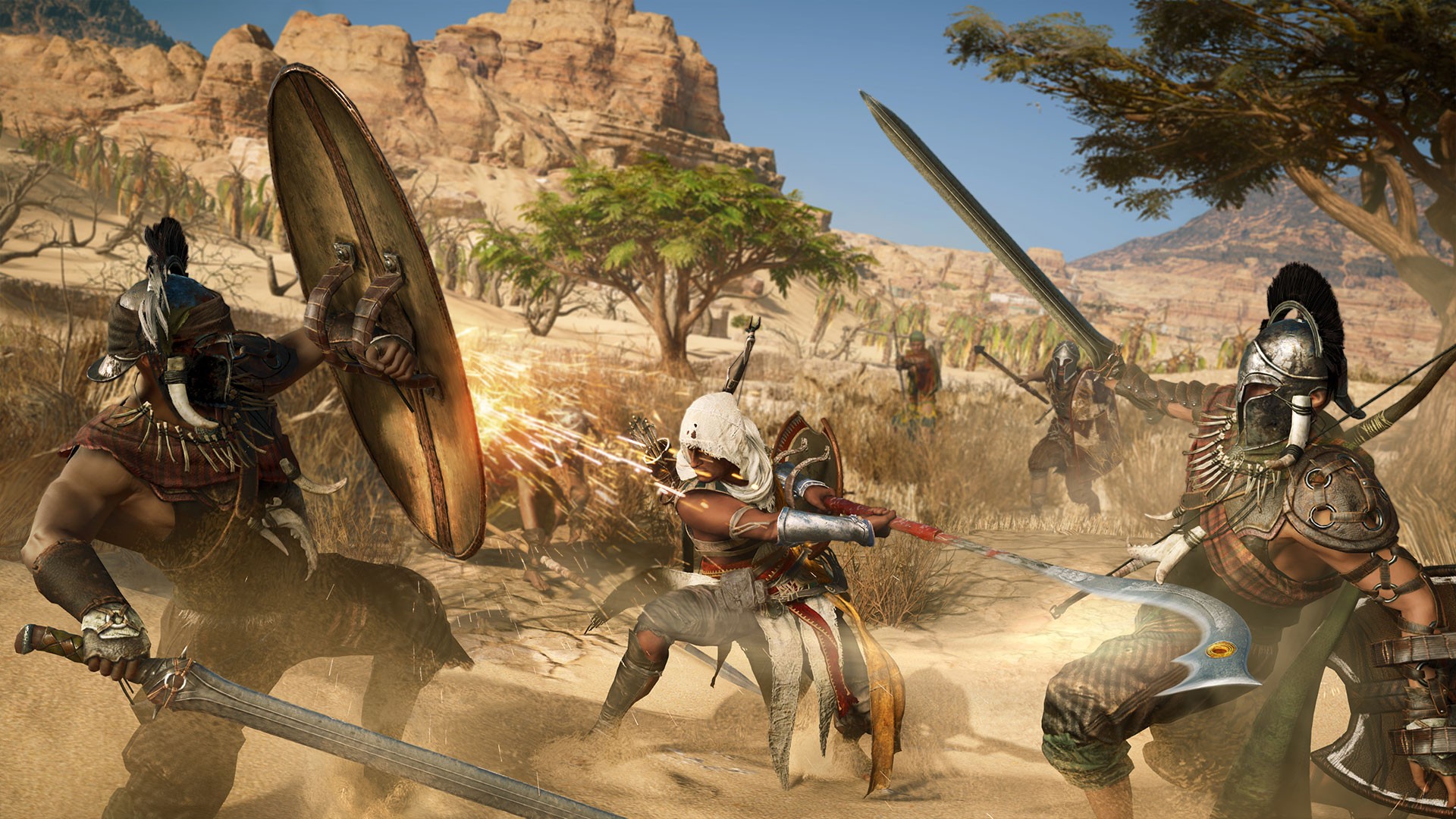 No more parrying and instantly killing your enemy with a counter, this is a new era for the Assassin's Creed.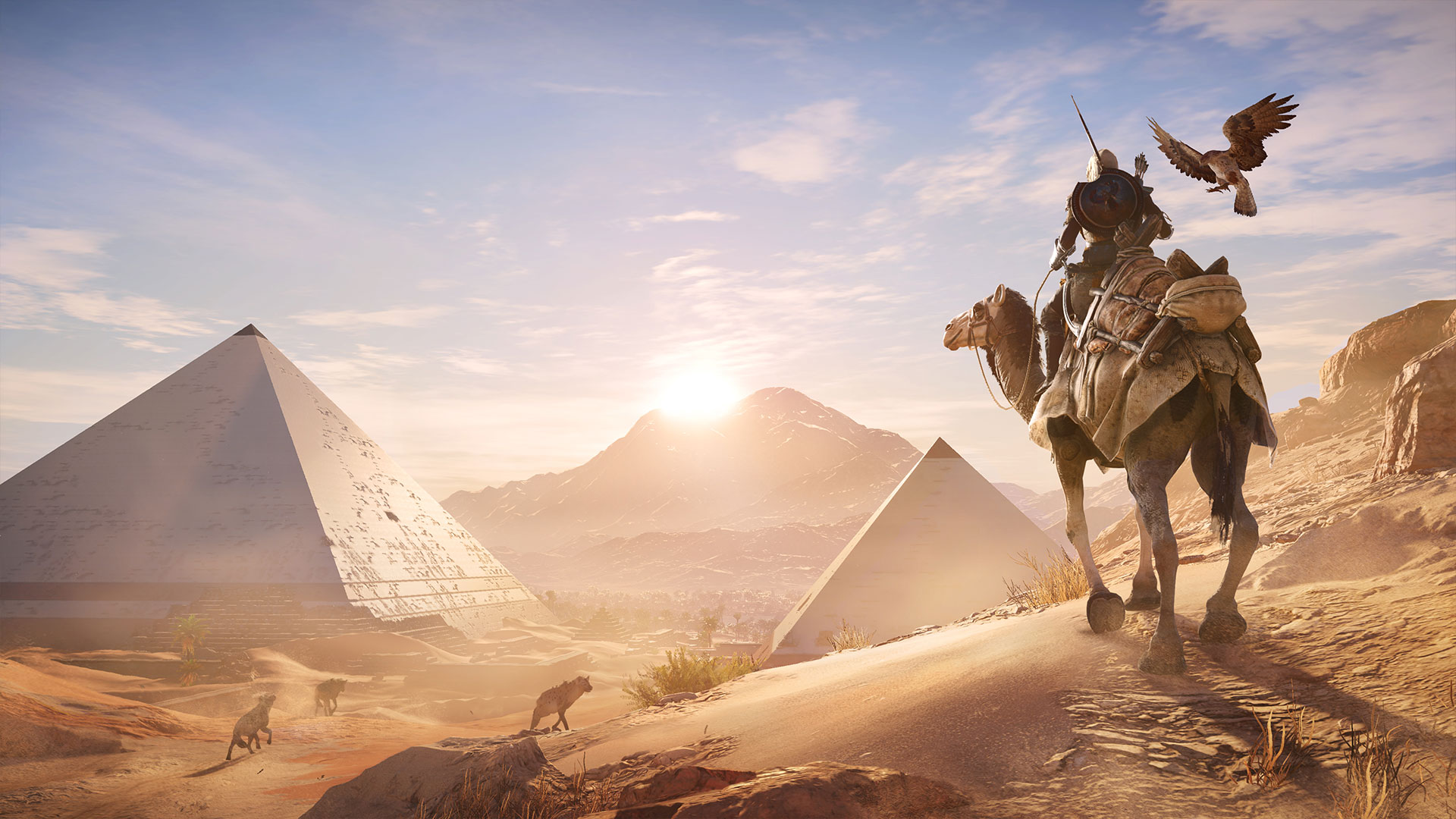 And as a bonus, you can climb to the top of the pyramids and wonder at the sight of the Nile delta.
4. Code Vein
CODE VEIN Gameplay Trailer
One of the more ambitious titles in this list, Code Vein is an upcoming game developed by Bandai Namco Entertainment. The game is set in a post-apocalyptic dystopian future where humanity has fallen and the inhabitants became sort of vampire-like beings called Revenants, that need to drink blood in exchange for their powers. You play as a Revenant from a hidden society called Vein, and you will need to balance your bloodlust and your humanity, otherwise you might become one of the Lost, which are basically Revenants that have been taken over by the bestial nature of the vampires. Releasing sometime later this year, this game is definetly one to keep an eye out.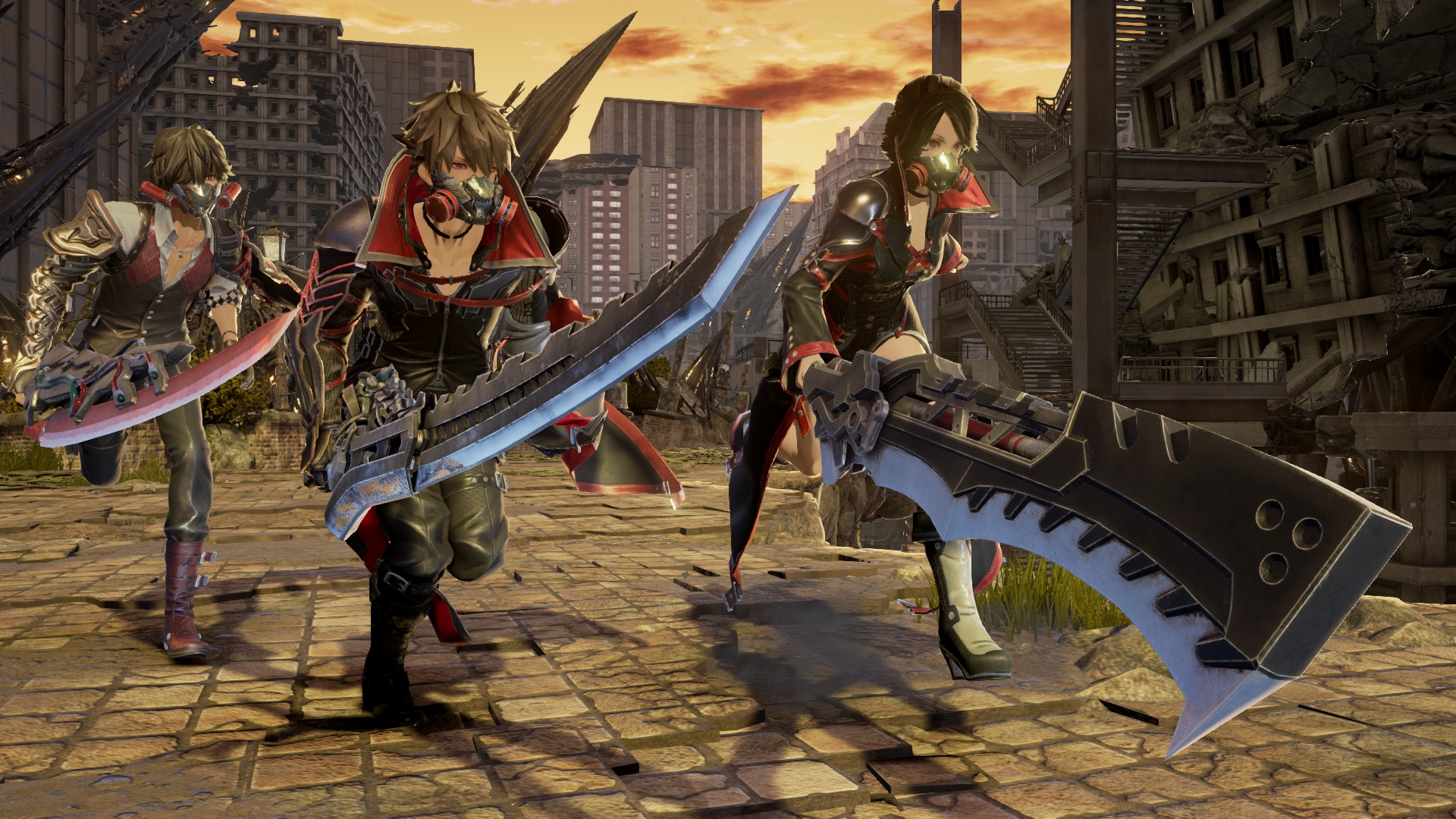 Code Vein mixes classic vampire and fantastical elements into a futuristic and high tech setting, creating interesting and unique visuals.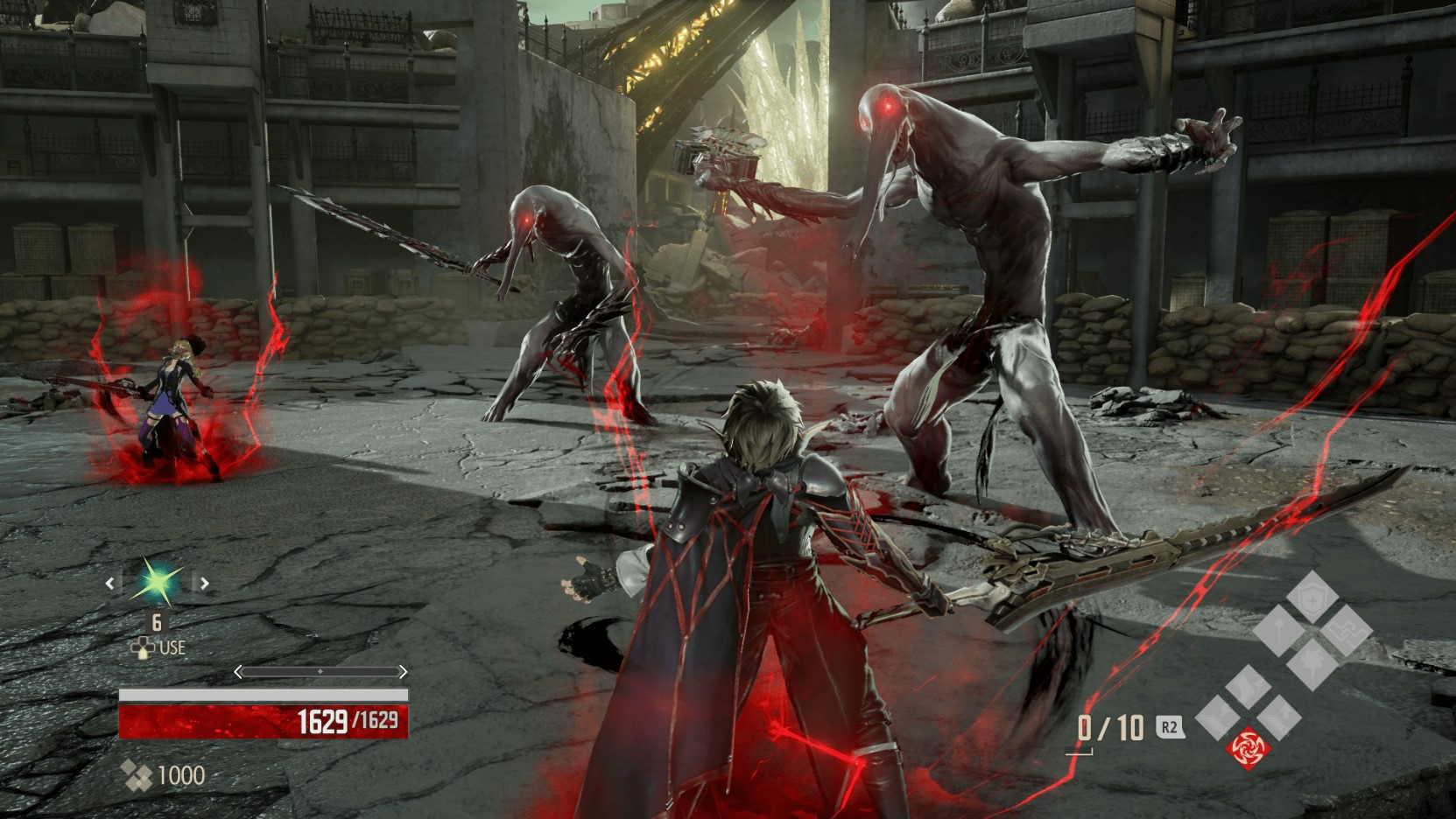 The game also draws a heavy inspiration in the combat system seen in the Soulsborne games.
3. Dark Souls III
Dark Souls™ III – Gameplay Reveal Trailer
The next game on the list shares the most DNA with a previous entry, Sekiro: Shadows Die Twice, which makes sense, both being developed by FromSoftware, and its the culmination of the series that started almost 10 years ago. Set in a world bordering on the apocalypse, you must fight a horde of demons, soldiers, dragons and tons of other bizarre but simpathetic looking creatures in your quest to rekindle the First Flame. A lot more RPG than its ninja focused cousin, Dark Souls 3 lets you create and equip tons of different builds of characters, from heavy armor users to nimble thieves. It also has a prolific multiplayer system of invasions and cooperation, so your experience can change all the time.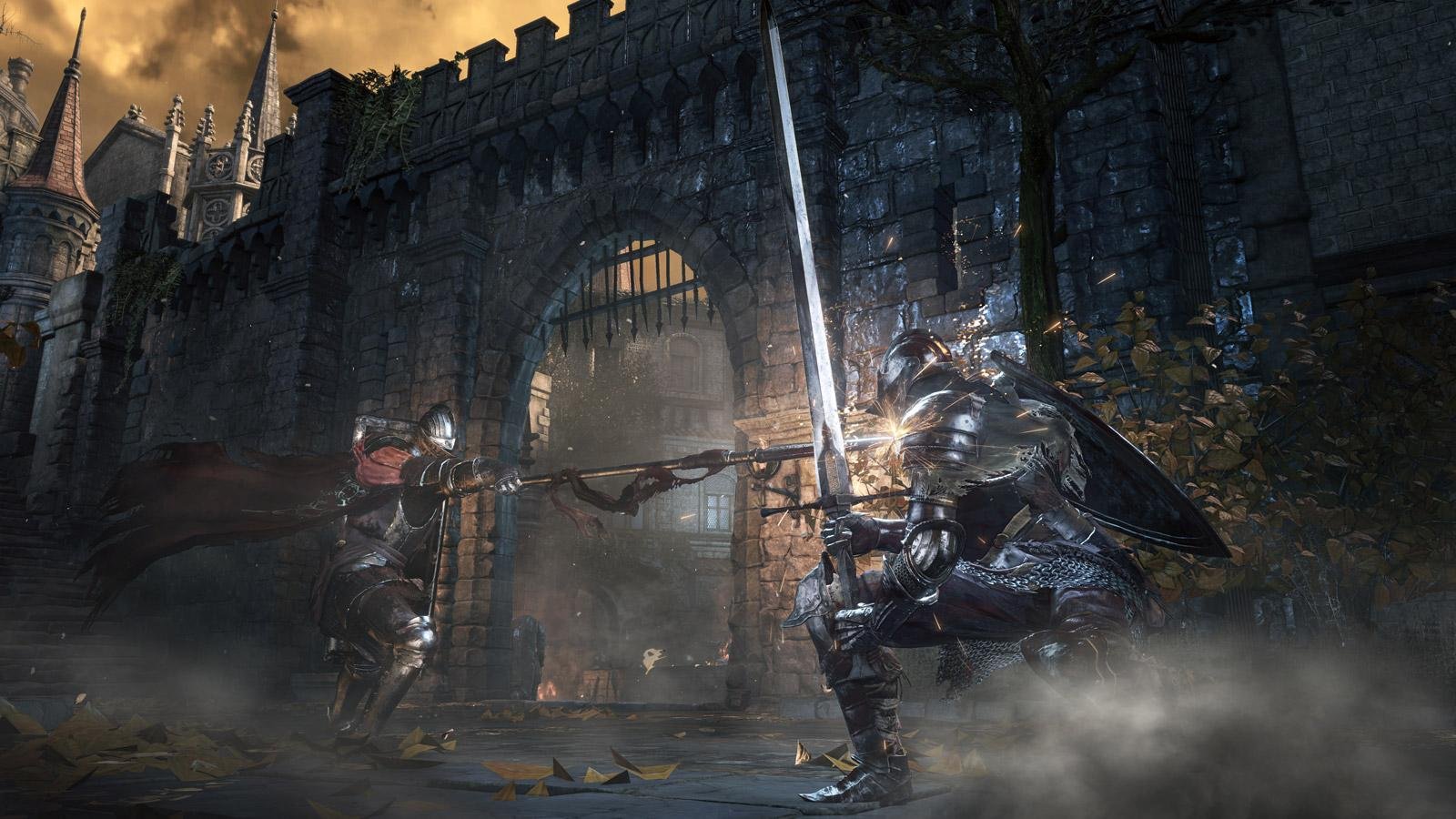 Dark Souls 3 takes everything that made the original Dark Souls a great game, and made everything even better.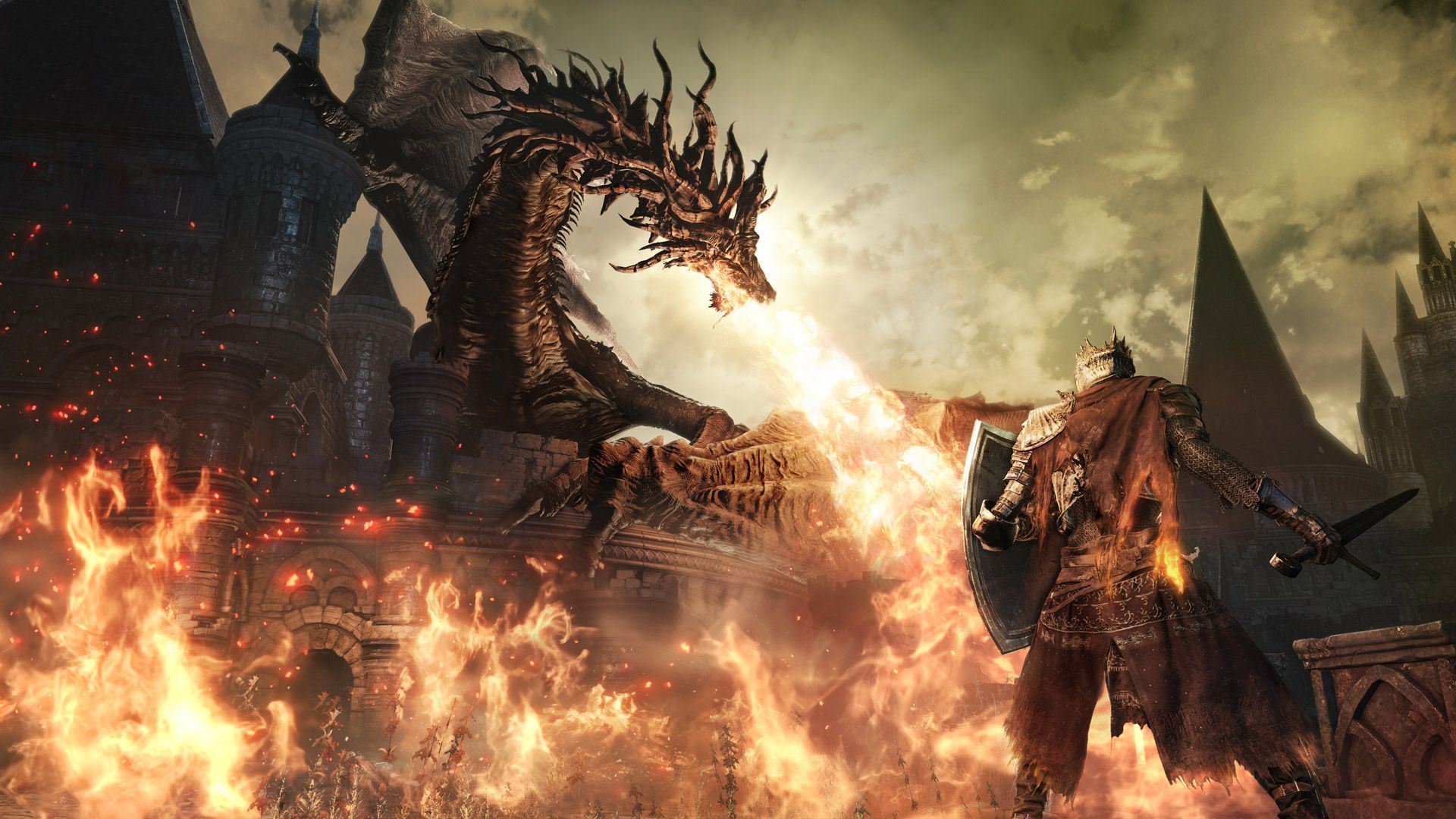 "Damn, I should have brought a bigger sword. Probably a bigger shield too..."
2. Dishonored 2
DISHONORED 2 Gameplay Trailer
Sequel to the 2012 hit, Dishonored 2 takes place 15 years after the original game, and starts right after the Queen Emily (the little girl from the first game) is deposed, and you can choose to play with either Emily Kaldwin herself or Corvo Attano, the protagonist of the first game. Each has their own unique set of skills and very different gameplay runs. The game was praised by its unique visuals that mix steampunk aesthetics and art deco architecture, and the game's combat and stealth mechanics, and it's a fan favorite among players.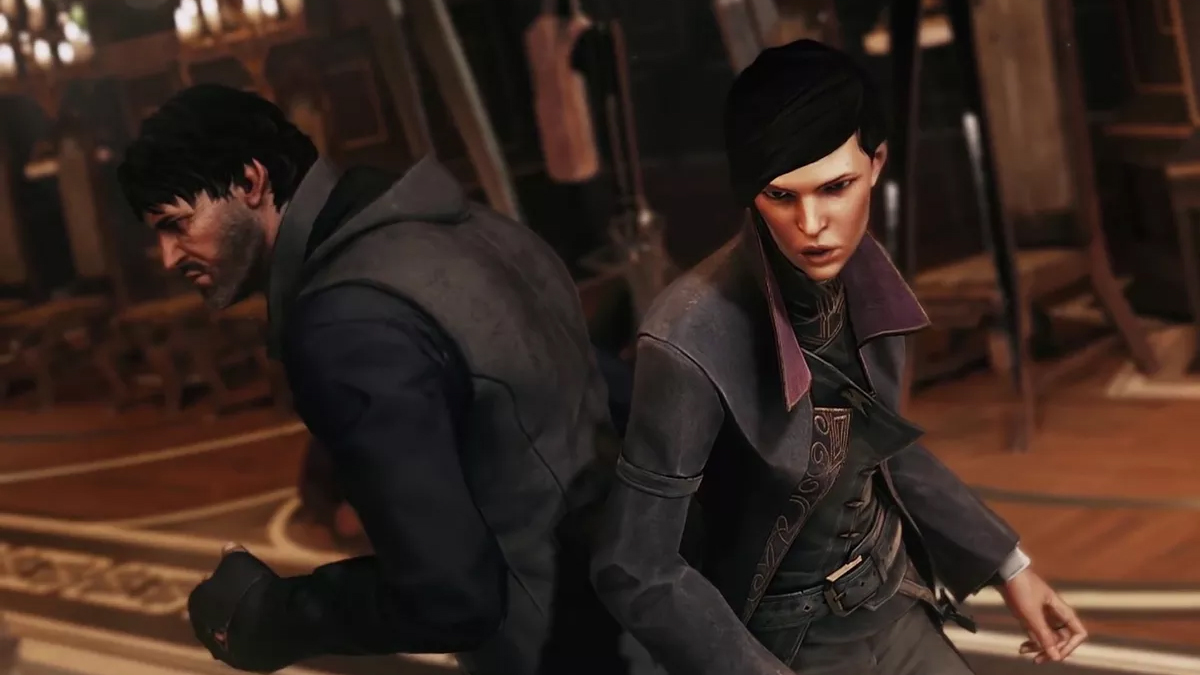 The game let's you decide to play with either Corvo Attano, the main character from the first game, or Emily Kaldwin, each with a different gameplay style.

And once again, with the help of the Outsider, you can rock some pretty cool powers and skills. Because just being stealthy and badass isn't enough.
1. Nioh 2
Nioh 2 - E3 2018 Trailer
Another upcoming title with asian and samurai/ninja themes, like its predecessor, will be a Soulsborne style action RPG, but this time around, will give more creative freedom to the players, featuring better RPG elements and even a character creator. Other than that, not much is known about the game so far, and no release date was given. The first game was pretty sucessful when it first released, and gathered several fans around the globe, and featured an western sailor in Japan that was enlisted by Hattori Hanzo himself to help get rid the area of the Yokai (supernatural monsters, spirits and demons in Japanese folklore).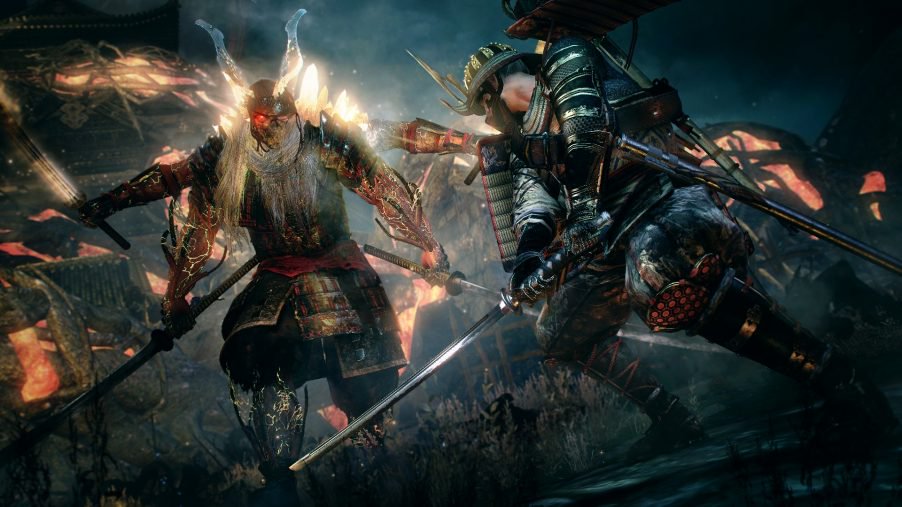 Nioh features a gameplay style slightly similar to the Dark Souls games, but has its own quirks, and the sequel is expected to follow suit.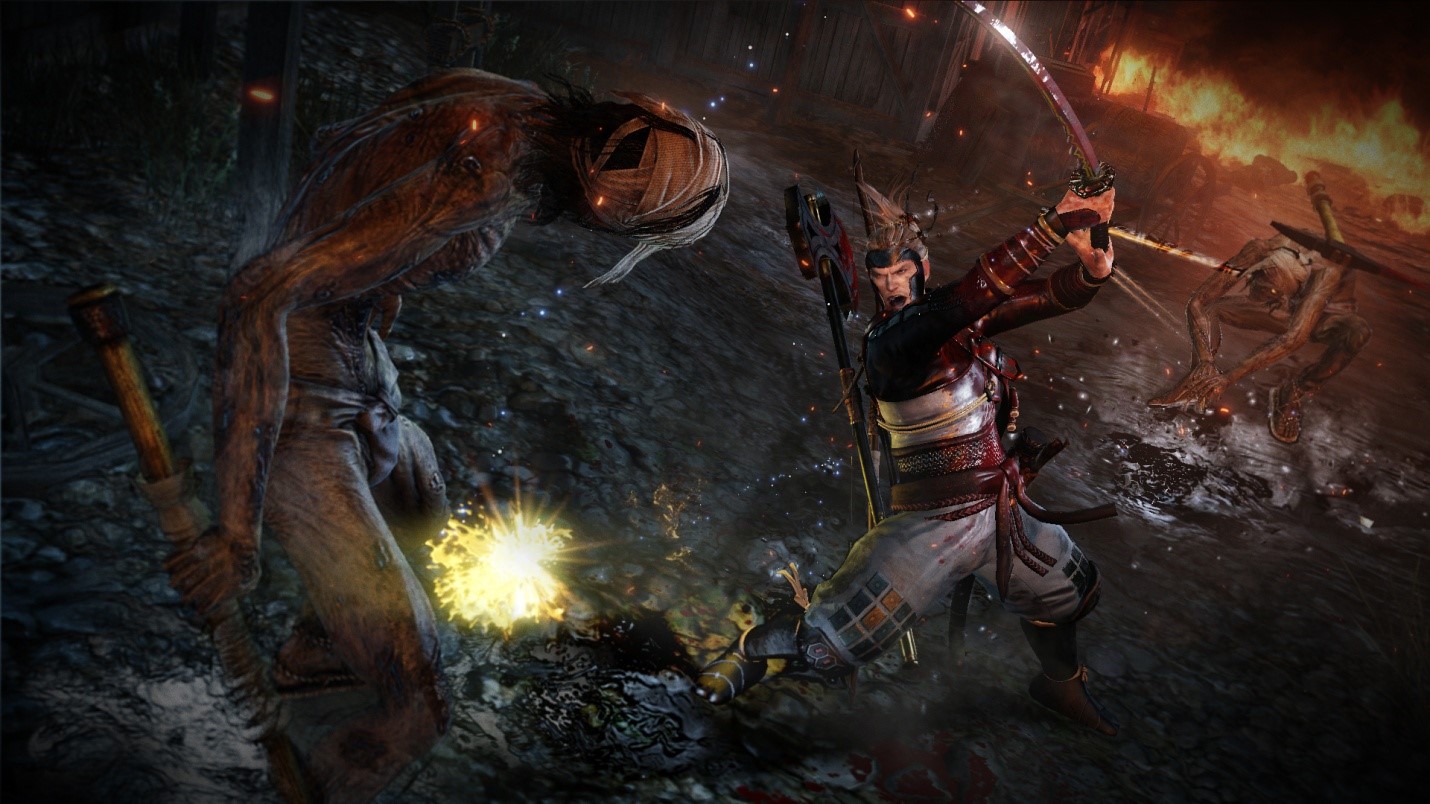 The game is also heavily inspired by Japanese folklore, featuring reimaginings of several monsters and creatures from Japanese mythology.
You may also like:
Image Gallery