[Top 15] The Sims 4 Best Gameplay Mods Every Player Should Have
Updated: 08 Jun 2022 2:36 pm
Gameplay can always be enhanced.
What can enhance your game to improve your gameplay? 
Gameplay is what you make of it, and that goes for the Sims 4. Sometimes the gameplay can seem lacking, which is where mods come in to enhance the gameplay of Sims 4 specifically. 
With so many mods out there, it's hard to pick only a few mods to add to your game to run smoothly. That alone can be a daunting task in itself. 
Which gameplay mods are excellent for you to have in the game? Here are the top 15 gameplay mods that are the best.
15. More Best Friends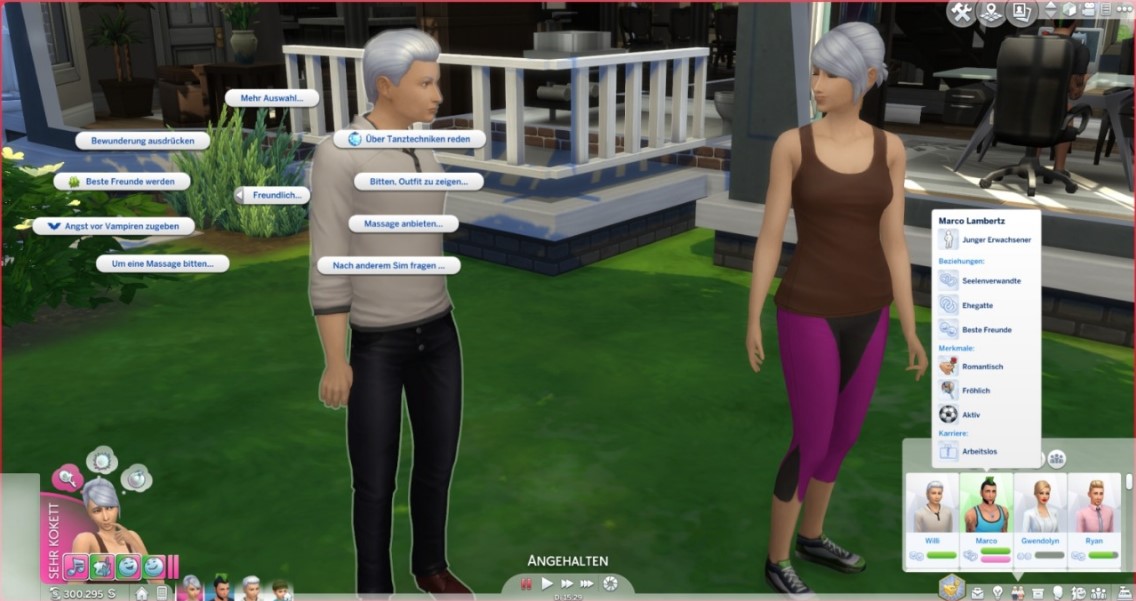 I want all the best friends! Photo taken from the download page. 
In reality, we usually have more than one best friend that can be counted on for advice, etc. With the More Best Friends mod, you can officially have your sims have more than one best friend in the game. 
The original version of the mod was created by ReubenHood and updated by LittleMsSam. This mod allows your sim to ask multiple people to be their best friends. 
It is fun to have the chance to gain several best friends; it's a realistic mod. There are even milestones this mod could assist with when trying to complete an aspiration. 
More Best Friends details: Download
14. The Life Decider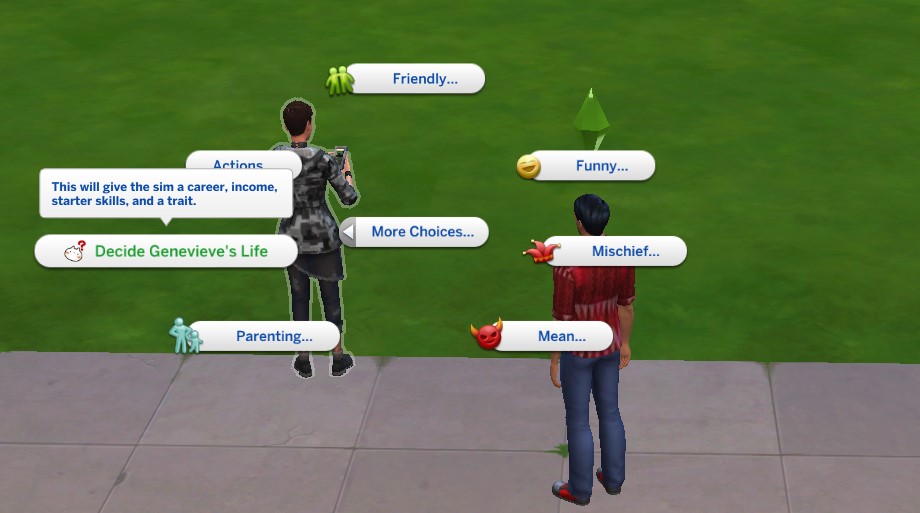 Having a complex life is realistic.
Life is full of surprises, but it isn't always that way in the Sims 4. Sure, you can now have random things happen, but with the Life Decider mod, you can have your sim automatically gain a career, bonus trait, skills, and more. 
There are new bonus traits that come with this mod, 15 total. The creator of this mod wanted to have NPC sims with a story and to be able to control it more, even with the Sims 4 recent update. 
Some of the new traits in the mod are attractive, bad cook, clueless, and introvert. The Life Decider mod gives more depth and realism to your gameplay.
The Life Decider details: Download
13. Fish Are Friends Mod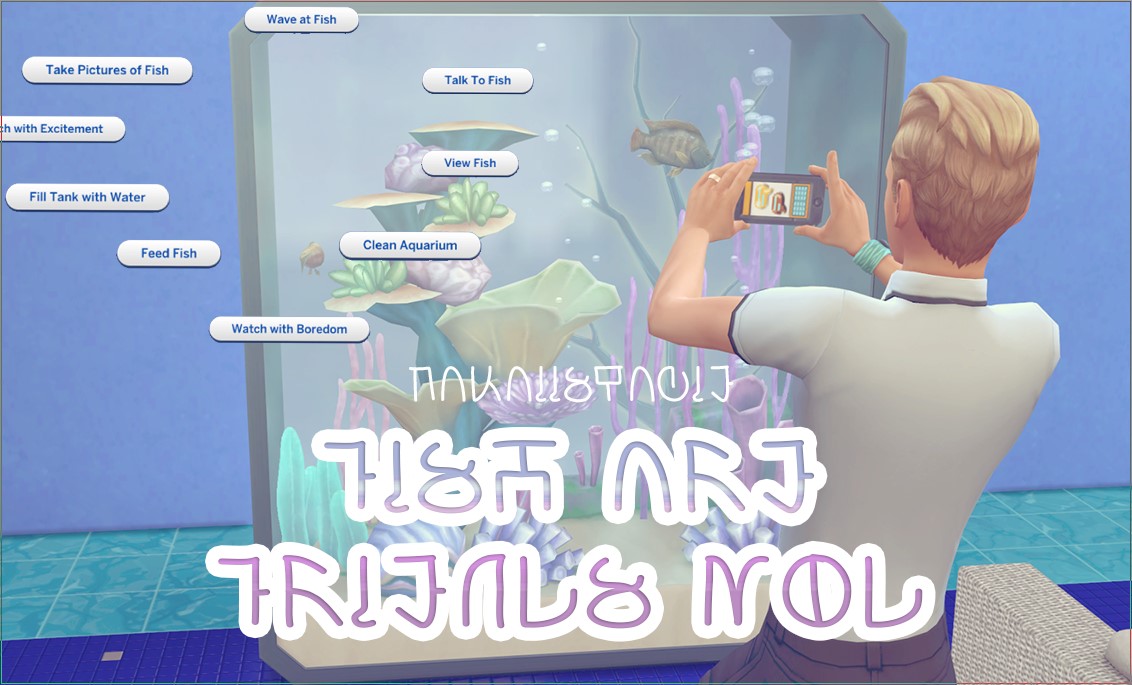 Fish are friends. Not random objects that sit there to look pretty.
Back in earlier versions of the Sims franchise, the fish tanks had more options than to view and stock them. The mod Fish Are Friends brings back more interactions with the fish tank, including new interactions.
Now your sim can build a relationship with their aquarium, build their photography skill, and much more. There is also a chance that your sim's fish will lay eggs; that depends on your interactions and fishing level. 
This mod is ideal for players who don't want to have a large aquarium where you can only view the fish in. Not only would this be able to help build a skill, but it can assist in making your sim's fun moodlet go up.
Fish Are Friends Mod details: Download
12. No Empty Venues When Arriving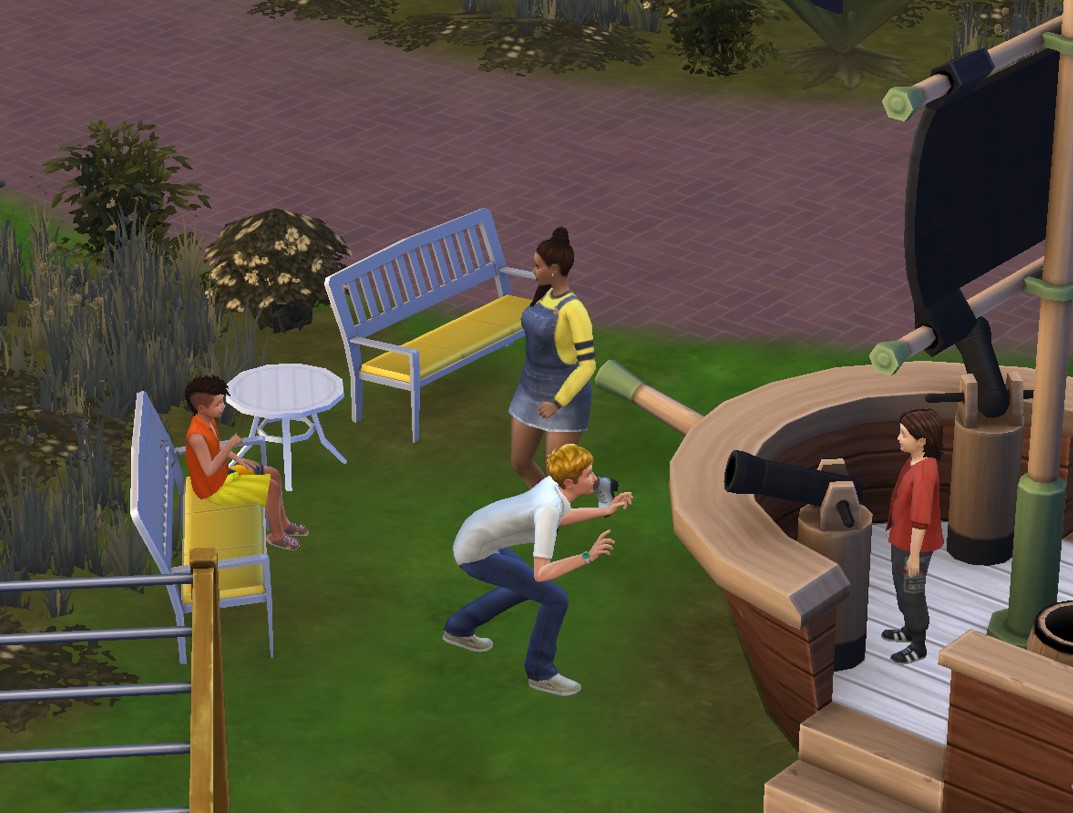 Venues need people, like this. Nice to have a busy park. 
It's never fun to have your sim walks into a venue in one of the many worlds, and there is no one but a bartender there. No Empty Venues When Arriving is a mod that fixes that issue. 
This mod forces townies to load into the venue while you are on the loading screen. It's always been a case that a nightclub should have more life when your sim arrives at the location. 
Keep in mind that if you go to a venue that wouldn't typically be busy at a certain time, chances are that there aren't going to be many sims there anyway. Have your sim enjoy a night out on the town with a busy nightclub. 
No Empty Venues When Arriving details: Download
11. Lifetime Skills: Toddler and Child Skills that carry over!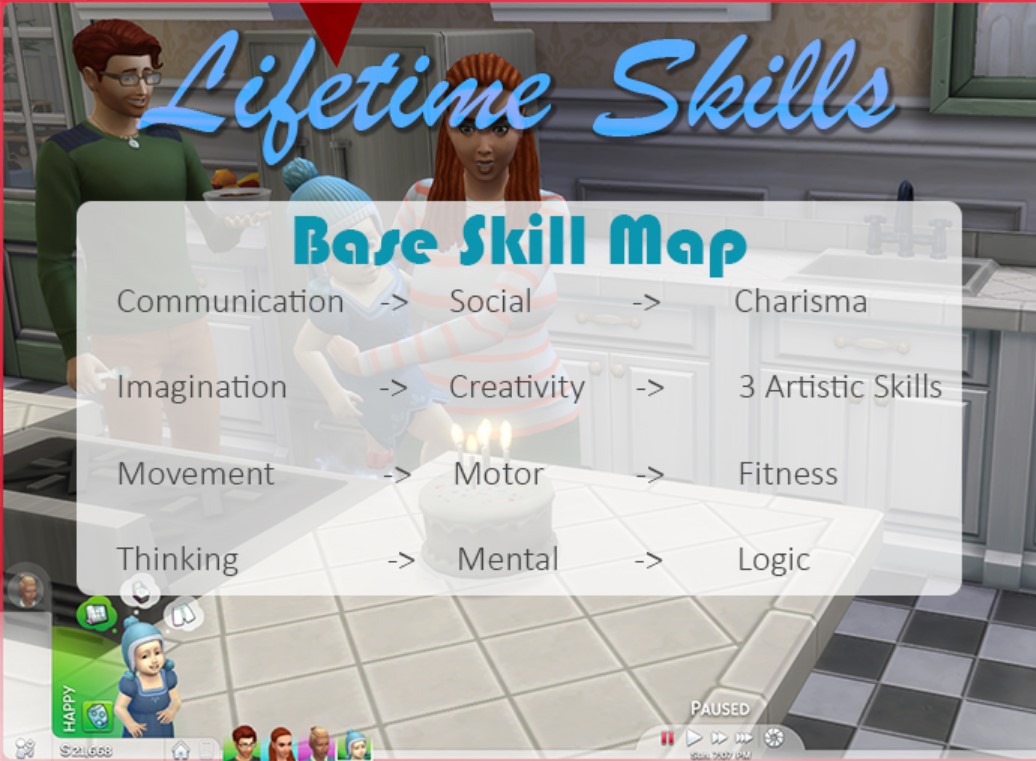 What you do as a toddler finely matters. Picture was taken from the download page. 
Ever wanted your sim toddler's skills to do more and so forth? From TwistedMexi comes the Lifetime Skills: Toddler and Child Skills that carry over!
Sims who are toddlers have a certain amount of skills they can learn, and when they age, they lose that experience in some of those skills. Imagination for a toddler will turn into creativity, and as a teenager, that turns into three artistic skills. 
An important fact for using this mod, you will need to put it directly into the mod folder since it is a script mod. Make the most out of the skills your toddlers learn while growing up into the best sim they can be. 
Lifetime Skills: Toddler and Child Skills that carry over! details: Download
10. Default Easel Paintings Replaced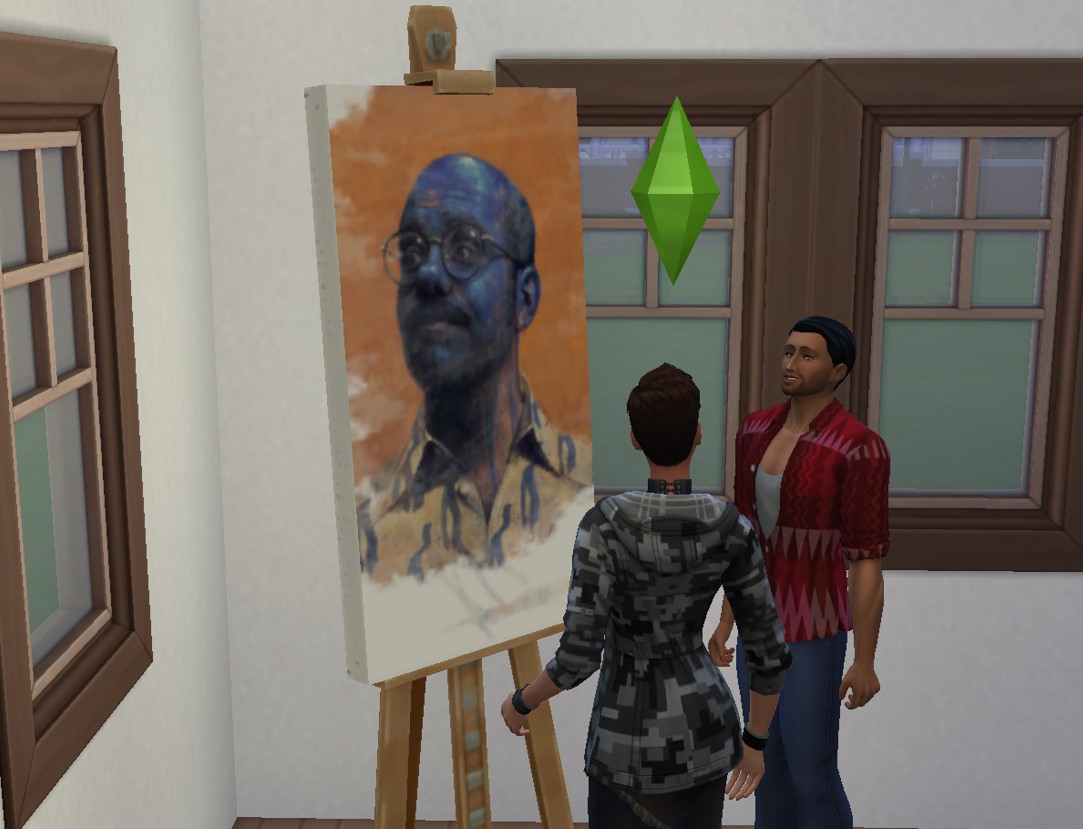 To have pop culture references and being able to paint them. 
There are limited varieties of pictures your sim can paint, depending on skill level. Default Easel Paintings Replaced is a mod that replaces the default paintings with different images for your sim to paint on an easel. 
Each new image goes off on the painting skill level your sim has. There is a folder for each type of painting, so you can pick and choose what category you want to replace in your game. 
Your sim will find that they can paint things like Baby Groot, the Tardis, or the visage of a beautiful woman. This mod makes it more fun to create a gallery within the Sims 4 that all the sims will enjoy. 
Default Easel Paintings Replaced details: Download
9. Risky Woohoo & Try For Baby Chances
More of a realistic situation when it comes to Risky Woohoo.
Having once been a part of the Personality Please! mod, the Risky Woohoo & Try For Baby Chances mod is now on its own. You can add a layer of realism with this mod added to your game. 
Risky Woohoo & Try For Baby Chances mod affects teens to adults with the chance to get pregnant. There's also a chance your sim may find out they cannot have a baby or has difficulty getting pregnant. 
Each age group will have a different percentage in pregnancy, and the chance can decrease in some locations. This mod is ideal for you if you like a realistic layer in your Sims 4 game. 
Risky Woohoo & Try For Baby Chances details: Download
8. Turbo Careers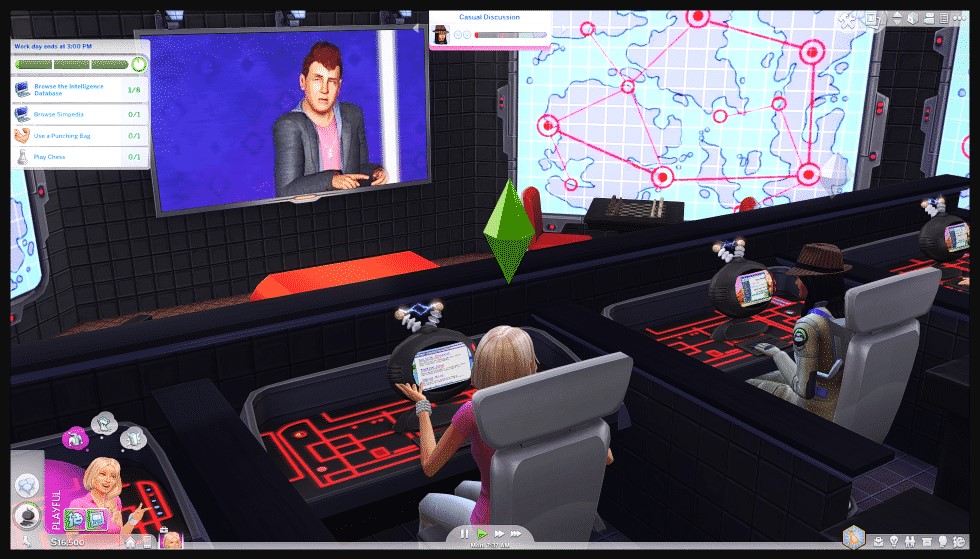 Rabbit holes begone! Picture taken from download page. 
Have you wondered what your sim does as an athlete, writer, or secret agent? The Sims 4 Turbo Careers Mod Pack gives you the ability to have a venue for your sim to go to in the base careers. 
The creator, Zerbu, gives a list of requirements for the venues and the option to find the needed venues in the gallery. It is a fun fix to the career rabbit holes you experience when your sim has a career that didn't come with Get To Work. 
Some of the careers are lumped together with the venues. It makes sense considering an Astronaut, Secret Agent, and Athlete need for their employees to have a high fitness skill level. 
Turbo Careers details: Download
7. Simulation Unclogger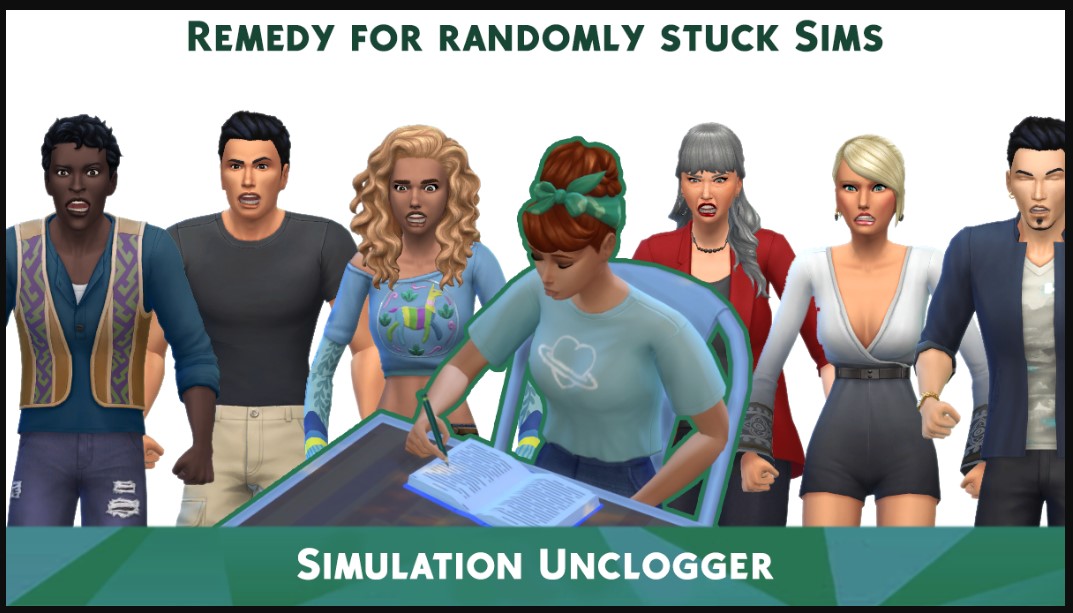 No more getting stuck. Photo from the download page.
If you are a long-time simmer, you probably have seen sims in your game get stuck that can break your game. The Simulation Unclogger mod stops that, so you can keep playing without worrying about your game-breaking. 
This mod is a script mod that goes directly into your mod folder and nowhere else. Simulation Unclogger detects sims who get stuck and then quickly attempts to remedy the situation. 
I have had sims get stuck by them simply going to the bathroom. As funny as it is to see, it is great to have a fix for the situation. 
Simulation Unclogger details: Download
6. Multiple jobs for your sims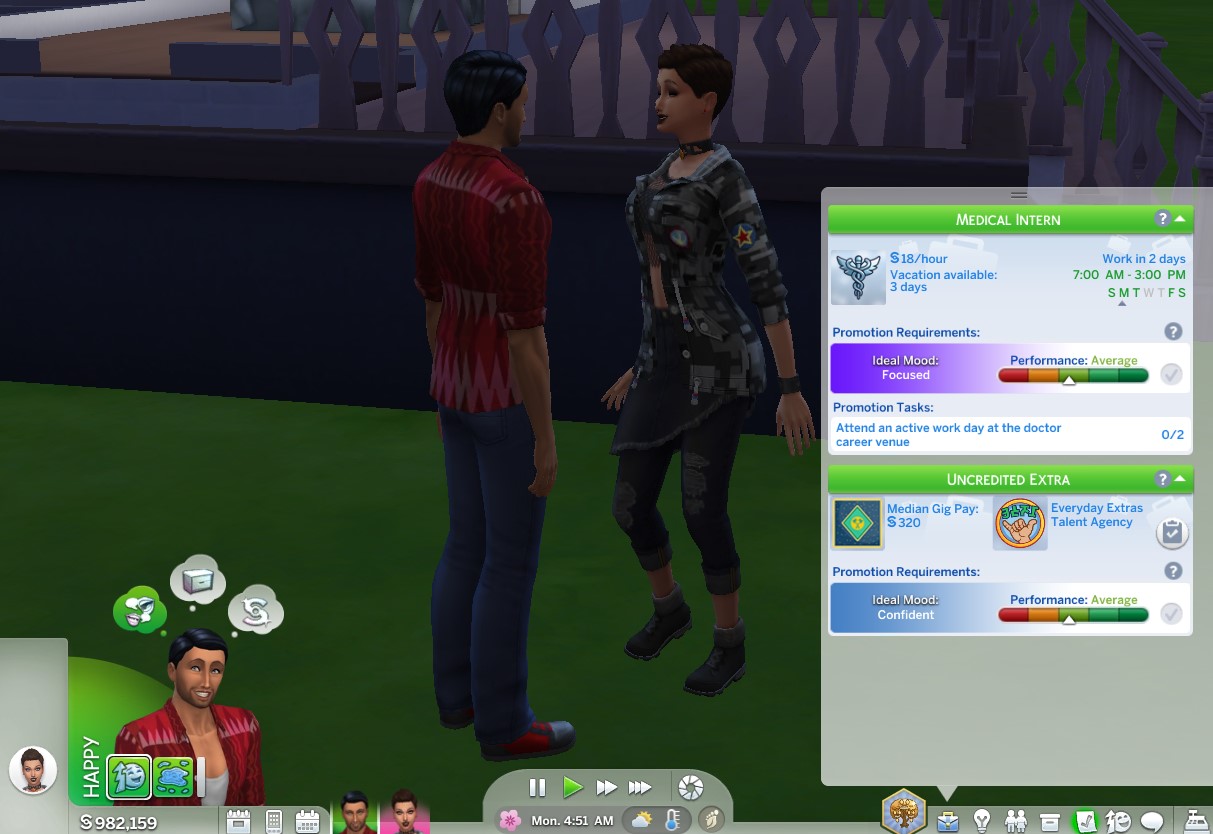 Sometimes not even the best jobs are enough to make ends meet. 
In some stories or situations, a person may need to have more than one way to make money, as in more than one job. The mod, Multiple jobs for your sims, makes it possible for your sim to have more than just one job.
This mod allows your sim to become a doctor and a lawyer if you want them to. It does work with most careers available in the game. 
You can have as many jobs as you desire for your sim, perfect for storytelling and rags to riches gameplay. Which jobs would you give your sims at the same time? 
Multiple jobs for your sims details: Download
5. After School Activities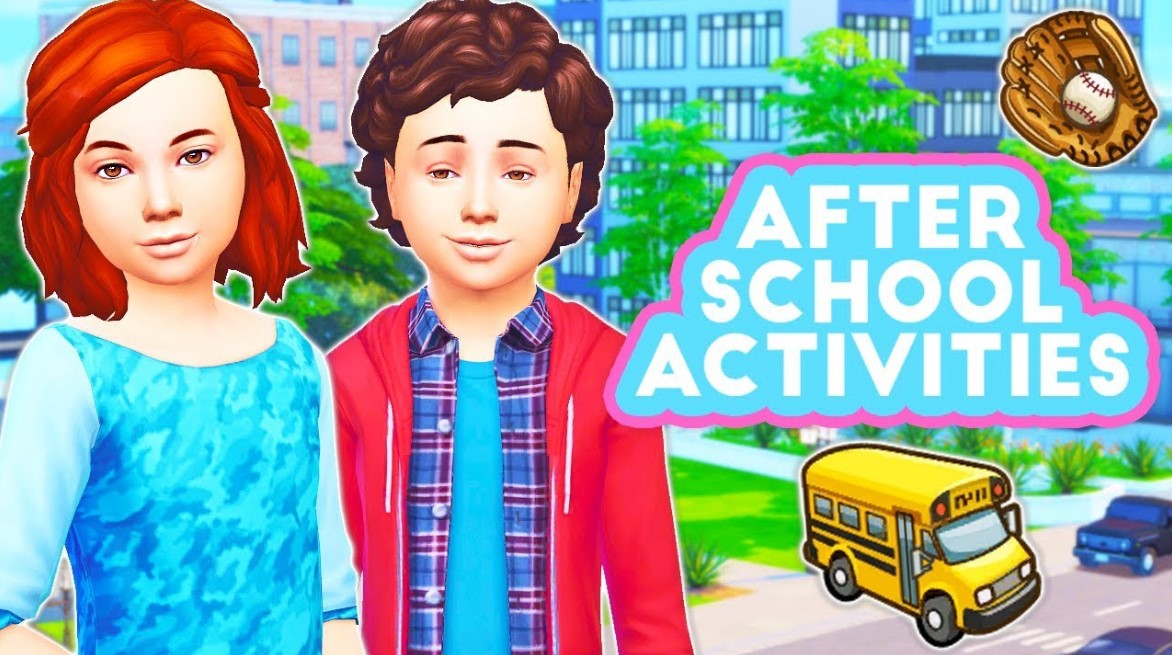 Give your kids more fun activities to do after school. Picture is taken from the download page. 
Sims 4 has one after-school activity for the youth in the game. The After School Activities mod adds many more after-school activities for your sim's younger family members. 
Your sim will have to apply for the clubs, but once they are in the club, they will be able to make friends and build skills. There are thirty-plus programs for teens and children to pick and choose from, and they will go to these programs at 4 pm on the weekdays.
Some of the clubs are the anime club, ballet, debate club, public enemy club, and swim team. Enhance your gameplay by getting your teen and child sims involved with an after-school activity.
After School Activities details: Download
4. Sell more self made Woodwork at the Flea Market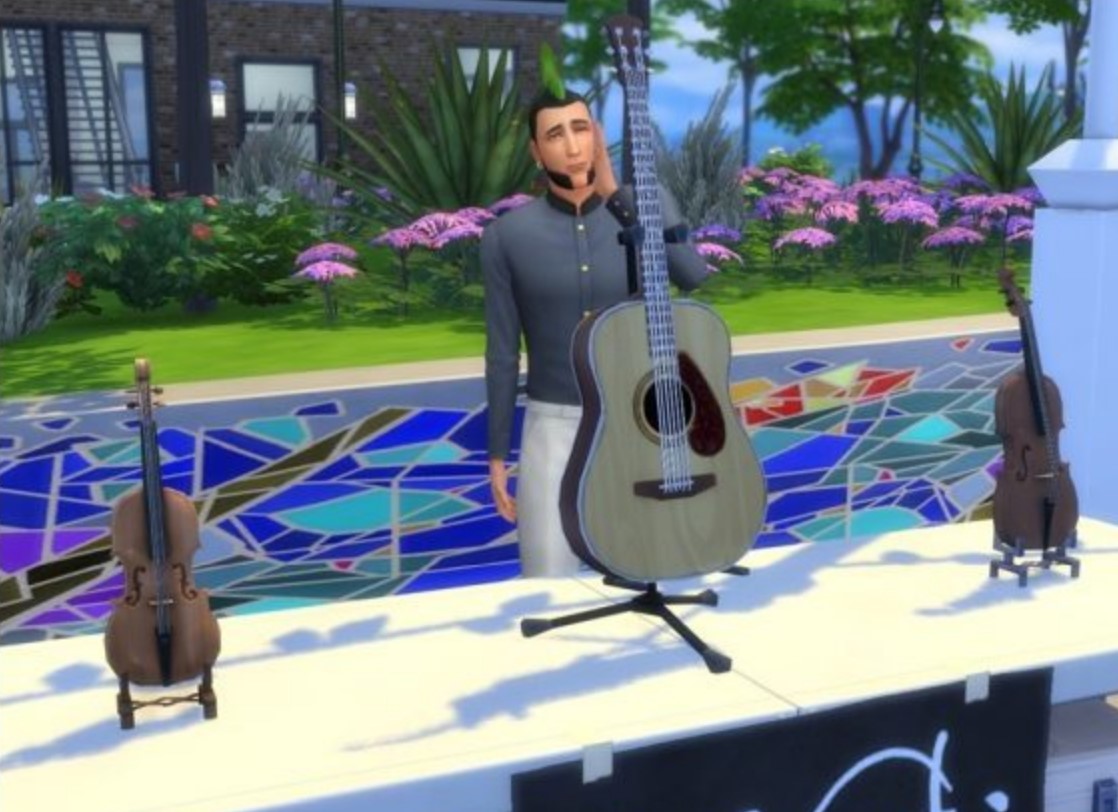 Care to purchase a guitar? Picture is from the download page. 
City Living opened up the ability to sell items at the Flea Market on the Flea Market Tarp and Craft Sales Table but has a limited number of inventory slots available and specific objects available. The mod Sell more self made Woodwork at the Flea Market allows you to expand on those shortcomings through the gameplay. 
This mod revolves around both the Craft Sales Table and the Flea Market Tarp by increasing the inventory on both and making them more objects available to sell. Make more money with larger objects such as guitars, garden plant boxes, toilets, tables, etc.
If you are a simmer who likes to do rags to riches gameplay or doesn't want to cheat money in the game, then this is the mod for you. Make more woodwork objects and sell them for a nice profit.
Sell more self made Woodwork at the Flea Market details: Download
3. Sims 4 NORMAL Lifespan Mod (108+ day lifespan)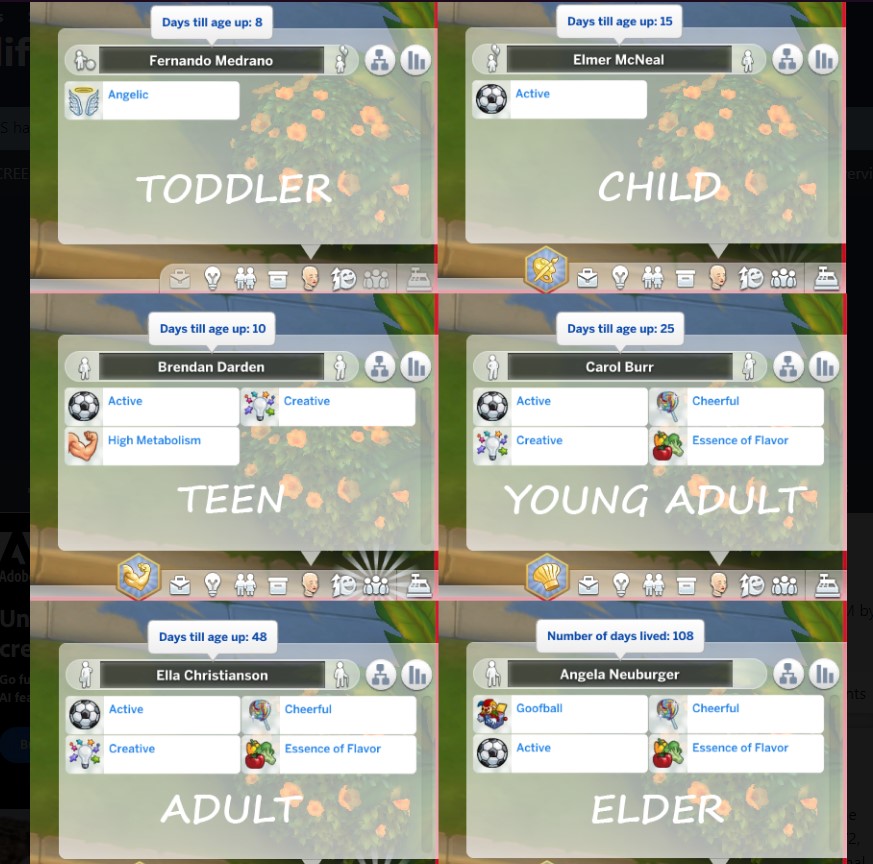 Have more time to truly see the grandkids. Picture can be found on the download page.
If you're anything like me, you probably play with the normal lifespan selected because short is too short and long is too long. The normal lifespan can have you rushing your young adults to gain skills, but with the Sims 4 NORMAL Lifespan Mod (108+ day lifespan), you won't be rushing.
The mod's creator, Caucasiandad's, first mod for the Sims 4, and it will not work with any other mods that tweak the lifespan gameplay. The best part of this mod is the baby's aging up; it goes from three days to two days. 
You'll have more time to work on your toddler's skills and enjoy them longer. At the same time, you will also have longer for your sim's young adult life for making many memories with many events. 
Sims 4 NORMAL Lifespan Mod (108+ day lifespan) details: Download
2. Simp's GraphicsRules Override – Graphics Overhaul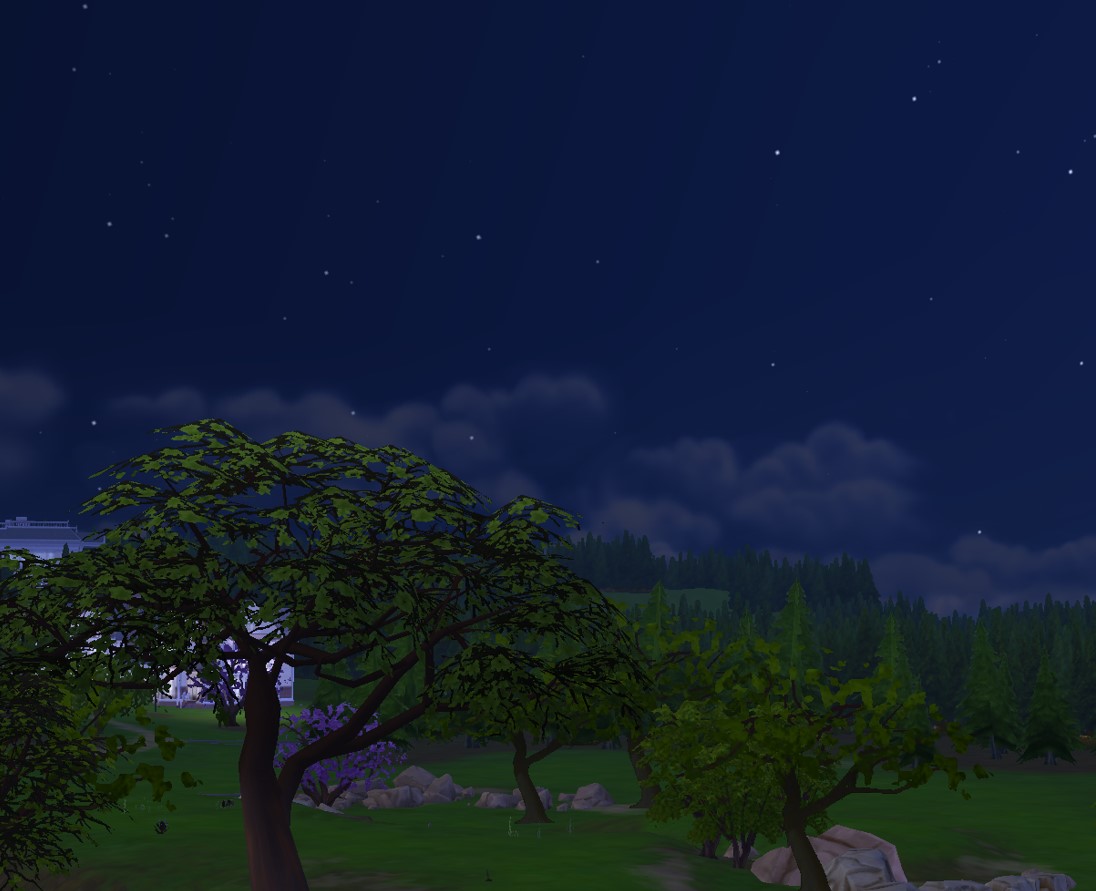 Realism never looked so beautiful.
The graphics in the Sims 4 are a unique style that could be better but can also be worse. With the mod Simp's GraphicsRules Override – Graphics Overhaul, you will have more realistic lighting and graphics. 
An important side note, the main file is called GraphicsRules and should be renamed, if it has not been already, to function as it should. This mod provides crisp graphics that make your gameplay movie ready.  
Your sim can take their date to a lovely park and have the perfect background for a romantic moment. Flowers have a certain realistic gleam as the shadows are more realistic. 
Simp's GraphicsRules Override – Graphics Overhaul details: Download
1. My Little Neighborhood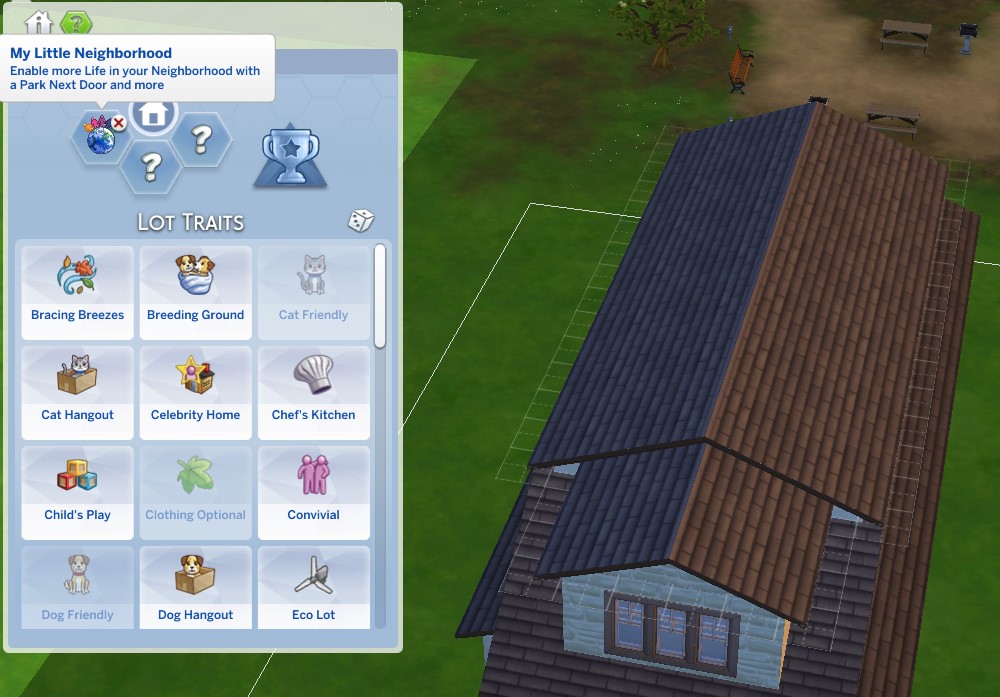 Get more from a large lot. Combine a house and a park.
Large lots in the Sims 4 can have lots of wasted space after finishing the build. My Little Neighborhood mod converts that space into something viable for the community in your gameplay. 
This mod is designed around a lot trait with the name My Little Neighborhood. Clicking on doors, you will be greeted with a pie menu with features such as Park Next Door, Cafe Next door, and more on the way. 
Up to 20 sims will be able to spawn with one of the options enabled. Now you can live next to a nice cafe and chat with Bella Goth.
My Little Neighborhood details: Download
You may also be interested in:
Image Gallery