[Top 5] The Long Dark Best Base Locations And Why They're Great (2022 Edition)
Updated: 07 Dec 2021 8:05 pm
It might be the Apocalypse but you still need a place to call Home
The Long Dark's map is Vast, Dangerous, and Incredibly Tricky to Navigate. If you hope to survive in Great Bear Island and its many regions, you need to establish a base of operations for your daily scavenging, hunting, and foraging. This Guide will help you determine which Locations are the best in their respective regions, what they have to offer, and most importantly; how to get to them. 
5. Lonely Lighthouse (Best Base for Desolation Point)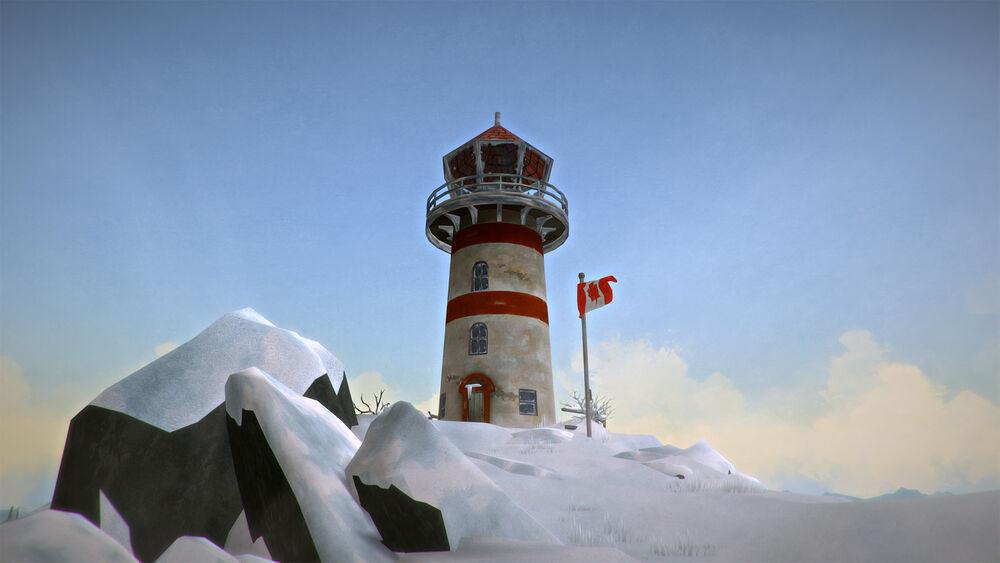 "A beacon of hope among the destruction"
Located in a region called Desolation Point, The Lonely Lighthouse does exactly what's its supposed to do as it offers a much-needed reprieve from the harsh winter and wildlife in the region. Located in the Middle of The Region, The Lonely Lighthouse is decently close to surrounding points of interest such as a forge, it is perfect for gathering needed materials and taking shelter whenever harsh weather comes about; offering a warm respite from the challenges of the outside world. Including a Potbelly Stove and a Bed, the Lonely Lighthouse is formidable as a base in this region.
Why it's great:
Located at the middle of the region (Desolation Point)
Has a potbelly stove
Has a Bed
Near Forge
Near Hunting Area (Rabbits)
How to get to it:
Coming in from Abandoned Mine No.3, Head Southwest
Follow the road to the east till you see a car to your right (towards south)
Go past the car and keep heading south until you reach a wooden bridge
Cross the Bridge and Keep going forward till you The Lonely Lighthouse.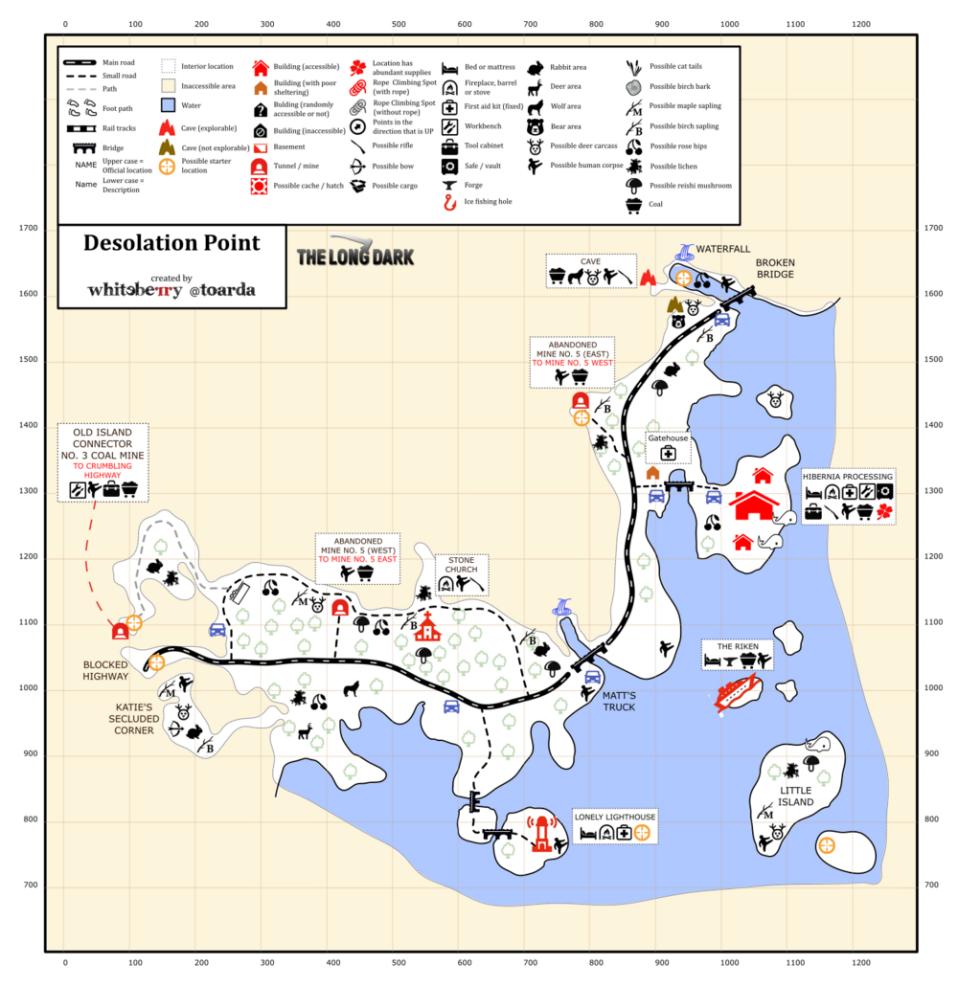 4. Pensive Lookout (Best Base for the Bleak Inlet Region)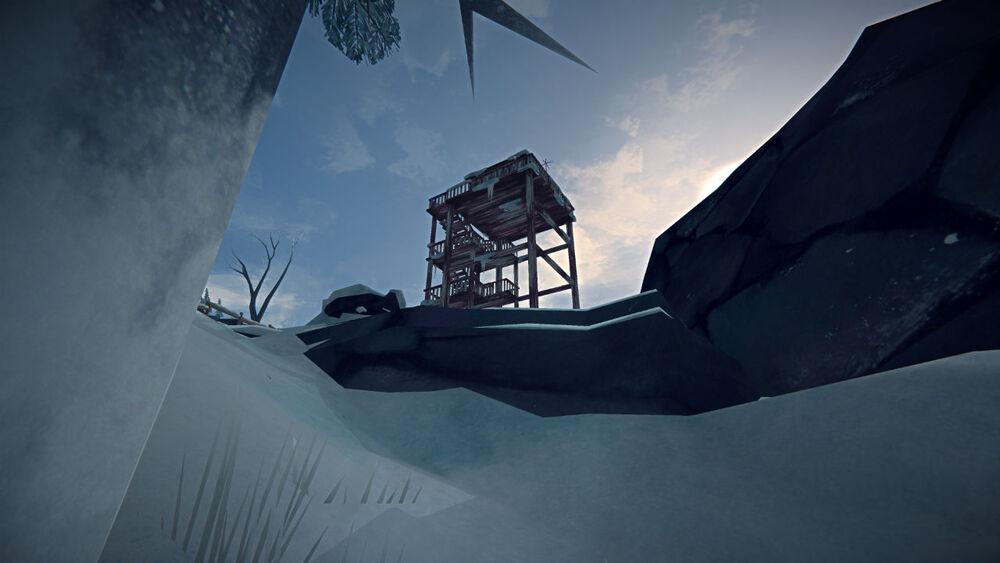 "You have the High Ground"
Nothing like a Good View and The Pensive Lookout offers much more than just pretty scenery. Though a bit of a trek to get to, this base is the best option in the region as it has a bed and a potbelly stove overlooking many points of interest such as Hunting Grounds and the road that, while still fairly difficult to navigate around, makes for a good marker for where you are on the Region. That considered the best thing that the Pensive Lookout is that it offers protection from the many Predators scattered around the region but without the risk of gaining the "Cabin Fever" Affliction that appears when you've been indoors for too long because you are not technically "indoors" with this location.
Why It's Great:
Offers shelter but doesn't cause the Cabin Fever Affliction
Lots of Storage
Has a Bed
Has Potbelly Stove
Protection From Wildlife and Vantage  point for Hunting
How to get to it:
Located at the Bleak Inlet Region
Coming in from the Ravine Region, head southeast down the log bridges
Keep heading south and look to your left (heading southeast) for the arch of a destroyed tree and head under its path
Head down its slope and follow the path to your left (be wary of wolves in this area)
You should see the tower not long after.
Head towards its base and you should find the path leading up to the tower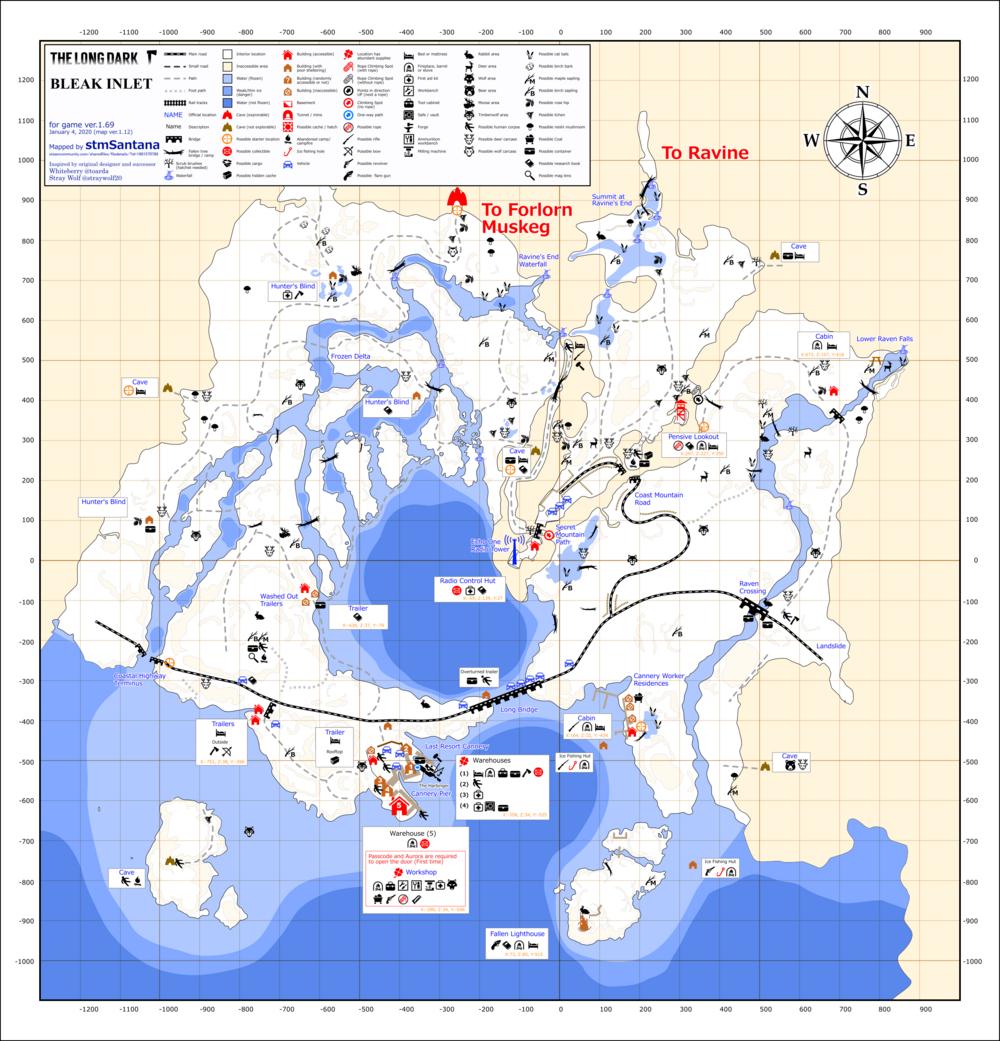 3. Pleasant Valley Farmstead (Best Base for the Pleasant Valley Region)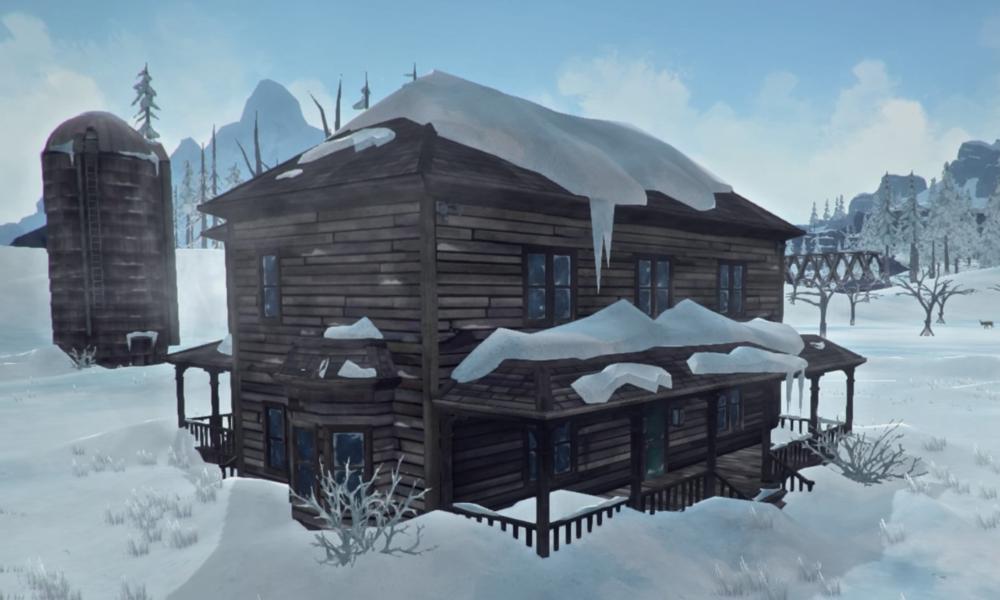 "I don't think we're gonna be farming here anytime soon but it'll do"
Live the Dream with a Big House, a big lawn, and big opportunities. The Pleasant Valley Farmstead goes big. as it offers a great location for crafting, storage and hunting as it has ample supplies for fire-starting, cloth, and many others inside (and if you're fortunate enough a firearm such as the Hunting Rifle to be used for hunting game around the area) as well as a Workbench in the basement. Located at a fairly empty and flat area on the map, it makes up for it by being located near a road, making it easy to navigate to and from other points of interest around the region like the town up north that has an abundance of food and other supplies. You can't stay inside this cozy home however as you stay inside for too long (whether it be for crafting purposes or whatever reason you may have) the Cabin Fever Affliction is still a threat which is why the shed near the large House is a great place to spend some time in to prevent such an affliction with a bedroll and decent warmth while still being near your base in the region.
Why it's Great:
Lots of Supplies (Reclaimed Wood, Cloth, Tinder)
Has Additional Shelter outside for Cabin Fever Prevention (Shed near the House that makes suitable shelter with a sleeping bag)
Has a Stove for Potable Water Production and Cooking
Porch that offers protection from Wildlife while Hunting
Easy to Navigate To and From
Possible Firearm Spawn
How to get to it:
From the Cinder Hills Coal Mine coming from the Coastal Highway Region
Follow the path down from the Coal Mine heading west
Once you've reached the road, go left (towards south) this is the safest path to take as going off-road has a higher chance to encounter wolves and bears
Keep following the road heading south, crossing through the Contemplation Bridge and Heartbreak Bridge (Be wary of Wolves roaming near Heartbreak bridge)
Shortly after crossing Heartbreak Bridge, there will a path to the left side of the road (facing West) near a Barn
Follow this path that will lead straight to the farmstead.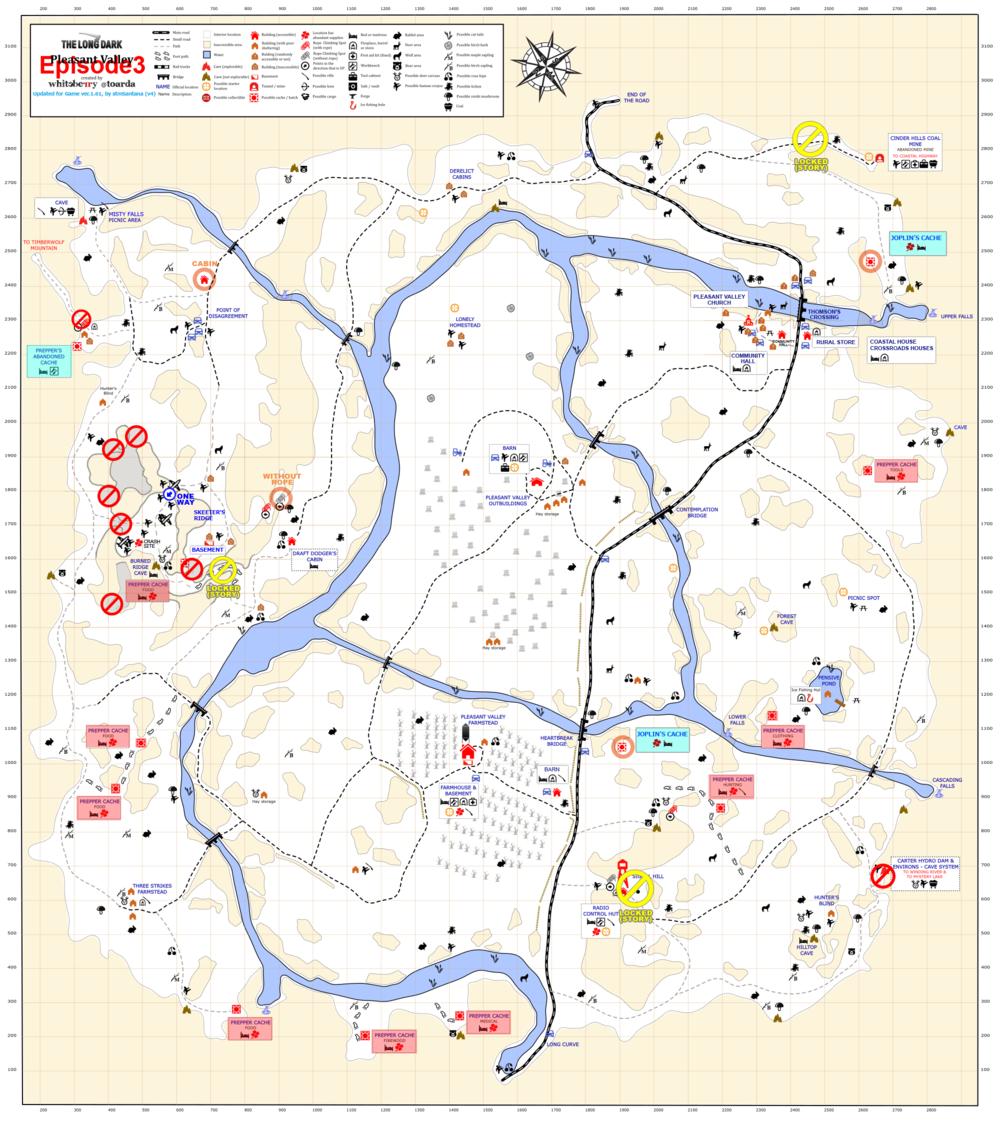 2. Quonset Garage (Best for Storage and Crafting)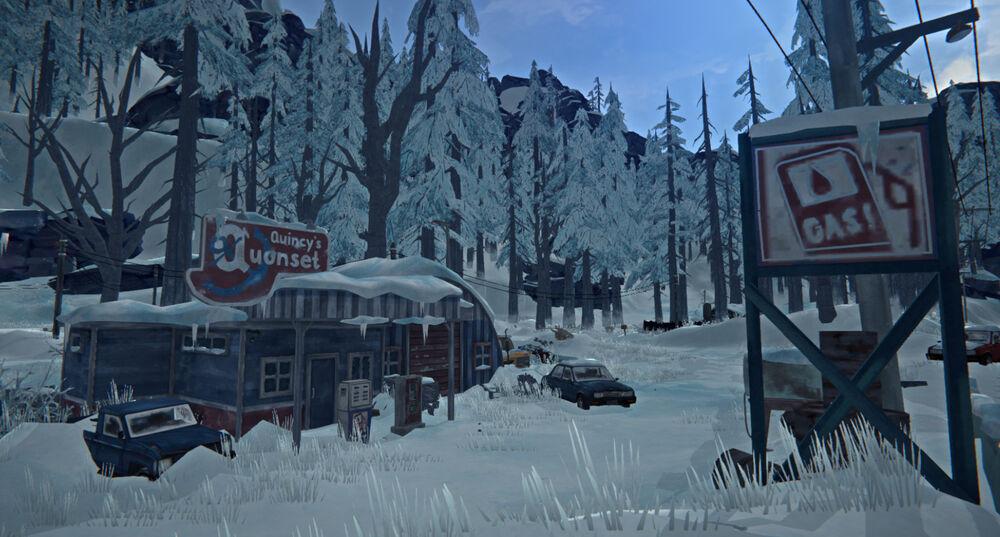 "Shack, A bed, and some tools, what else could you ask for?"
Great Things can come out of working in a garage, and there's already a lot of great things about the Quonset Garage. Having plenty of Storage for Items and crafting as the interior of the location has a lot of lockers and drawers perfect of stashing heavier items like tools that you won't really need as scavengere around in the region. It's surrounding area is ripe with opportunity as well as it has more than 5 houses around the location, perfect for quickly gathering supplies, materials and clothing. Having a Fire Barrel for Cooking and Boiling Water, A Bed to Rest in, it also comes with work bench making this location perfect for crafting as it is also near a significant number of wildlife (even though that also includes wolves)
What's Great About It:
Lots of Storage for Items and Crafting Materials
Surrounding Area has an abundance of Supplies (Food, Clothes, Crafting Materials, Reclaimed Wood)
Near Hunting Grounds (Deer, Rabbits, and Wolves)
Near Points of Interests in the Region
Relatively easy access to a transition zone (the ravine)
How to get to it:
Located in the Coastal Highway Region
Coming from the Ravine Transition Zone, Follow the Tracks heading East
Keep moving forward until you see a path to your right (facing South)
Follow the path heading east, crossing a bridge until you reach the road
Follow the road and keep heading east, passing the log sort and the road collapse.
keep following the road until you see structures to your left (facing north) and you should see the Quonset Garage.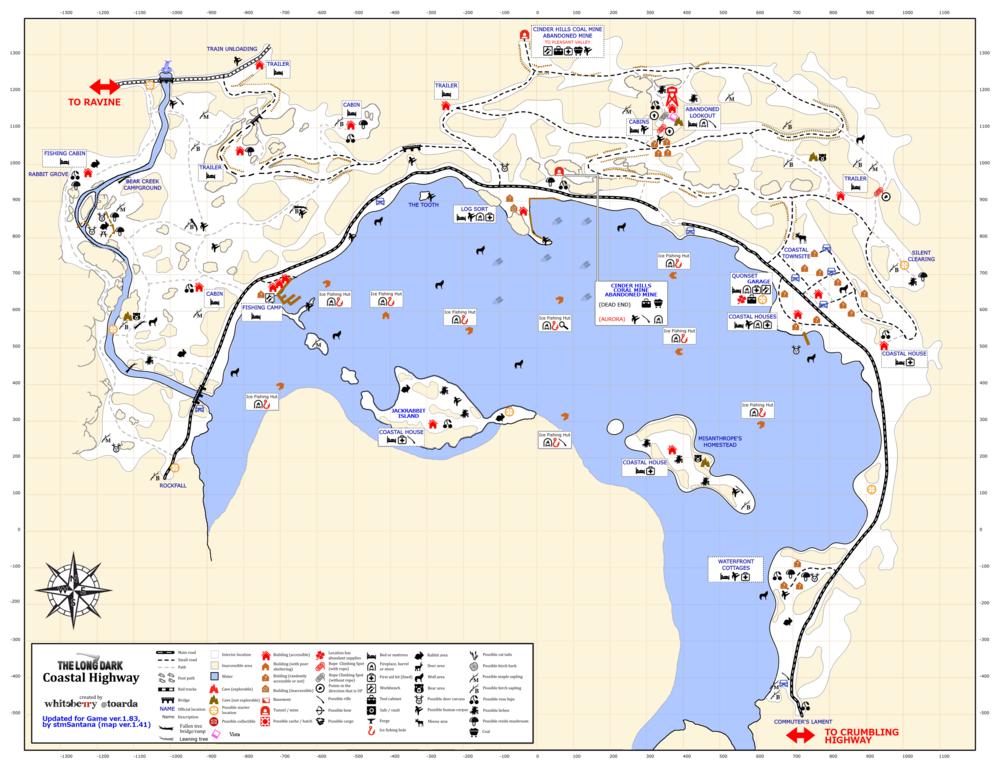 1. Camp Office (Best Overall Base throughout the Regions)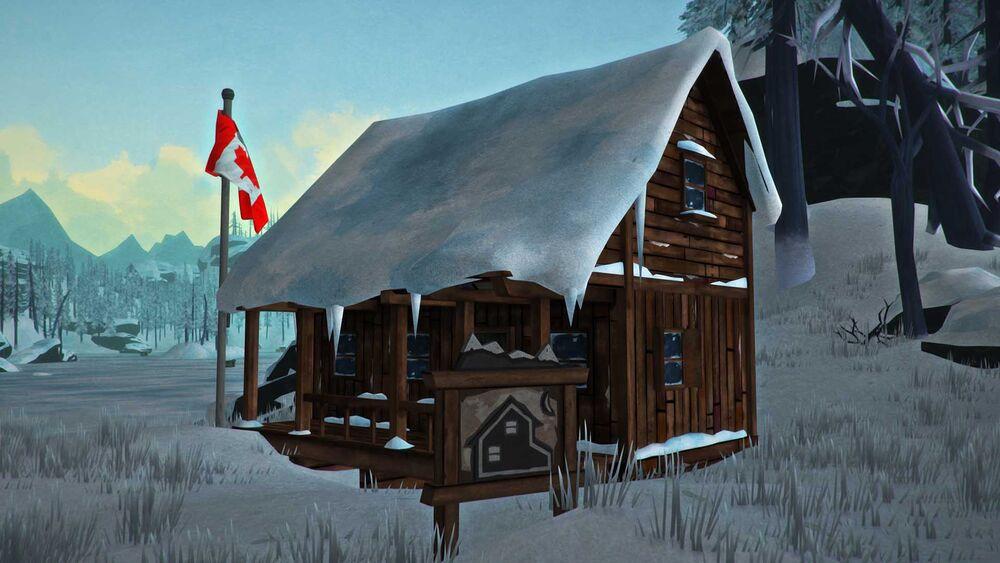 "A Lake Side View and Plenty of Potential"
A lakeside cabin that hits all the right spots for a weary explorer, The Camp Office is a crucial landmark if you want to survive the long dark. Centrally located in the region, that is also the region that is most centrally located, The Camp Office is the Base for any wandering survivor to go back to and rest. With it's easy navigation to and from other other regions, the train tracks can also be used as an important landmark to know exactly where you are in the region. While conveniently located, the Camp Office interior is quite welcoming as well as it also offers a good number of supplies inside (Cloth, Reclaimed Wood and Food)
Why it's Great:
Centrally located in the Region (Mystery Lake)
Easy Navigation to and from (Thanks to the one-way train tracks)
Easy Access to other regions (Forlorn Muskeg, Mountain Town, The Ravine Transition Zone)
Near Hunting and Fishing Grounds, as well as natural materials (Cat Tail Stalks, Rosehips, Fire Wood, Maple, and Birch Saplings)
Has Beds, a Pot Belly Stove, and ample reclaimed wood supply inside the Camp Office
How to get to it:
Located in the Mystery Lake Region
Coming from the Forlorn Muskeg Region, follow the train tracks heading north and you will shortly see it on your right (facing East)
Coming from the Ravine Transition, follow the train tracks heading south, past the carter hydro dam, the train loading area, and the derailment and you will shortly see the Camp Office to your left (Facing East)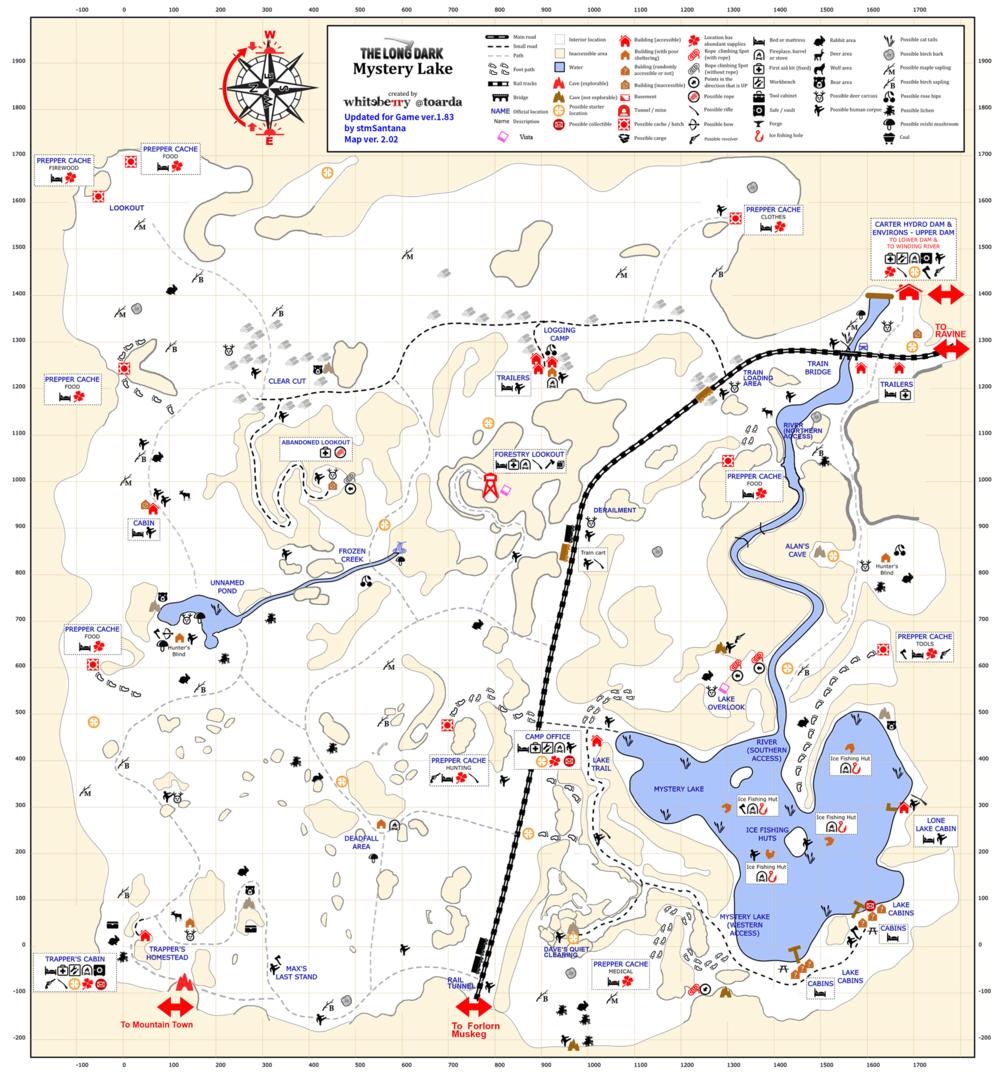 You may also be interested in: