Cyberpunk 2077 E3 Trailer Reaches 11 Million Views in 5 Days
Updated: 16 Jul 2018 2:08 pm
Looks like we might have our next big hit
Looks CD Projekt Red's upcoming sci-fi thriller may be a massive hit.
CD Projekt Red's upcoming game called Cyberpunk 2077 was revealed at E3 this year, and its gameplay trailer dropped on Youtube the same day. Since then, Cyberpunk has rapidly gained popularity, with the trailer reaching 11 million views in a matter of 5 days. So clearly this game is set to be one of the highest anticipated games of the year. In case you didn't know, Cyberpunk 2077 is an upcoming open world first person shooter RPG. It's set in the year 2077 in Night City, a metropolis which is run by greedy megacorporations and has a thriving market for crime. The game will be nitty and gritty with lots of blood and sex. You will be playing a character named V, who is trying to rise to the top in the city. The game sounds a lot like the sequel to GTA 5 we never got. Maybe that's why CyberPunk has gained so much popularity so fast. Remember that GTA 5 in essence is the same basic concept. It's an open world game where the player's main goal is to rise to the top of the crime world by committing crimes. GTA a thrilling game, but unfortunately, it just turns into "blow stuff up for fun" thing once you finish the story mode. I mean, you could play GTA online, but who even does that anymore?
So, yeah, it looks like Cyberpunk 2077 is ready to swoop in and cop up GTA's entire player base when it launches. After all, the game is supposed to include everything GTA had and everything it didn't have. CyberPunk will offer players lots of choices. Instead of a story mode set in stone like GTA, Cyberpunk 2077's storyline will change with the the player's choices. This makes progression in CyberPunk much more fluid. CyberPunk will also have tons of customization choices. Players will be able to change the gender and appearance of their main character. Or players could go further and choose the "role" of their character (like corporate, techie, netrunner, etc), and equip various perks for their character. Cyberpunk will even let players choose the background of their characters, meaning things like childhood events. The game will also build on the FPS experience and add several twists to gameplay. For example, as Cyberpunk is set in the future, players can choose to make certain "modifications" to their character which allow them to do stuff like see the baddies behind walls or slow down time to land perfect headshots. Meanwhile, the game will still retain its RPG elements, and will contain a lot of dialogue and general choice making for actions.
Despite all of that, Cyberpunk 2077 will try to be more of an RPG than GTA. Players won't always get to access free roam and the game itself will be more heavily centered around the storyline. The main intention of the game never was to provide a an arcade to blow stuff up in. But it looks like thats what Cyberpunk might shape up to be. But, remember that the very same studio which is creating this game also developed The Witcher 3, which was one of the best RPGs of this decade. So we can still save hope that Cyberpunk will be the perfect ratio of open world and RPG. Until launch though, all we can do is rewatch that trailer over and over again.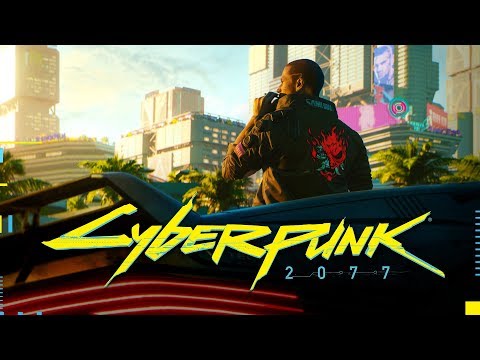 Cyberpunk 2077 E3 Trailer
Image Gallery