25 Best Cyberpunk Games Loved By Millions Worldwide
Updated: 21 Apr 2020 7:50 pm
Which games made the list of the best cyberpunk adventures of all time?
Travel to a twisted future in these amazing cyberpunk games
The videogame world is loaded with titles from the science fiction genre, but few are dark and twisted enough to be called "cyberpunk". High-tech heroes clash with lowdown criminals in these moody sci-fi games where everything is dangerous and anything is possible. If you want a better idea of what these dystopic future worlds have to offer, check out this list of the 25 best cyberpunk games.
25. Seven: The Days Long Gone
Seven: The Days Long Gone- Gamescom 2017 Gameplay
Seven: The Days Long Gone is an isometric RPG released for the PC in 2017. After the fall of an advanced human civilization, the world has entered a new medieval age, resulting in a chaotic mix of magic and technology. A lone thief named Teriel must use his stealth and combat skills to escape a prison island and change the course of history. Seven is a wild cyberpunk ride unlike anything you've seen before, making it a great place to start for even the most diehard fans of the genre.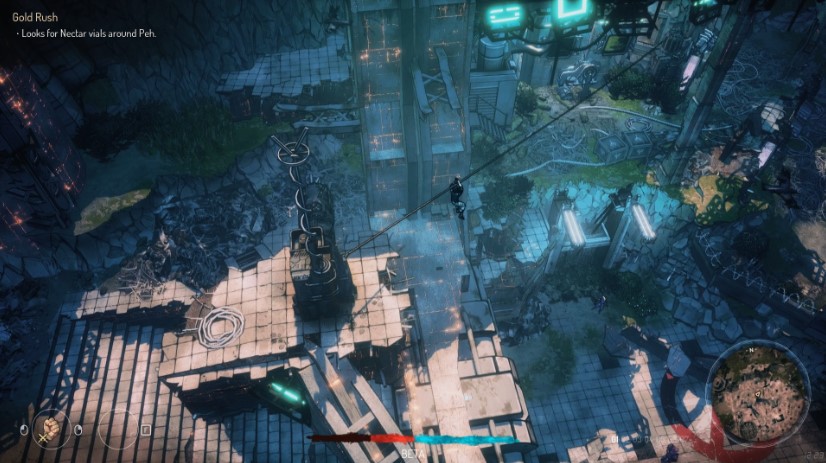 Moving on up: Explore new heights in this fully interactive isometric world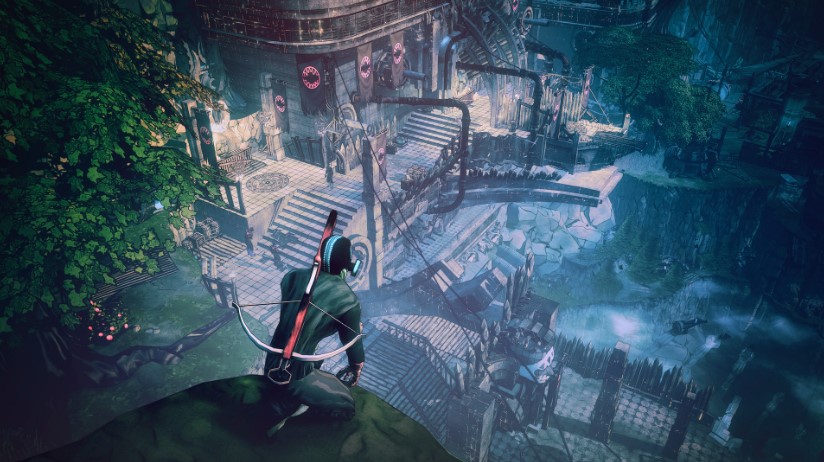 Surveying the scene: Magic and science fiction collide in this unique cyberpunk landscape
24. >observer_
10 Minutes of Observer Gameplay- E3 2017
For a cyberpunk spin on psychological horror, check out >observer_. In the not-so-distant future, special policemen known as "Observers" can use their neural implants to hack into the minds of criminals. Playing as detective Dan Lazarski, you must use your hacking powers to solve a gruesome murder and rescue your missing son before it's too late. Each mind you enter will unlock a horrifying world of sci-fi nightmares, so you'd better be prepared to face your fears.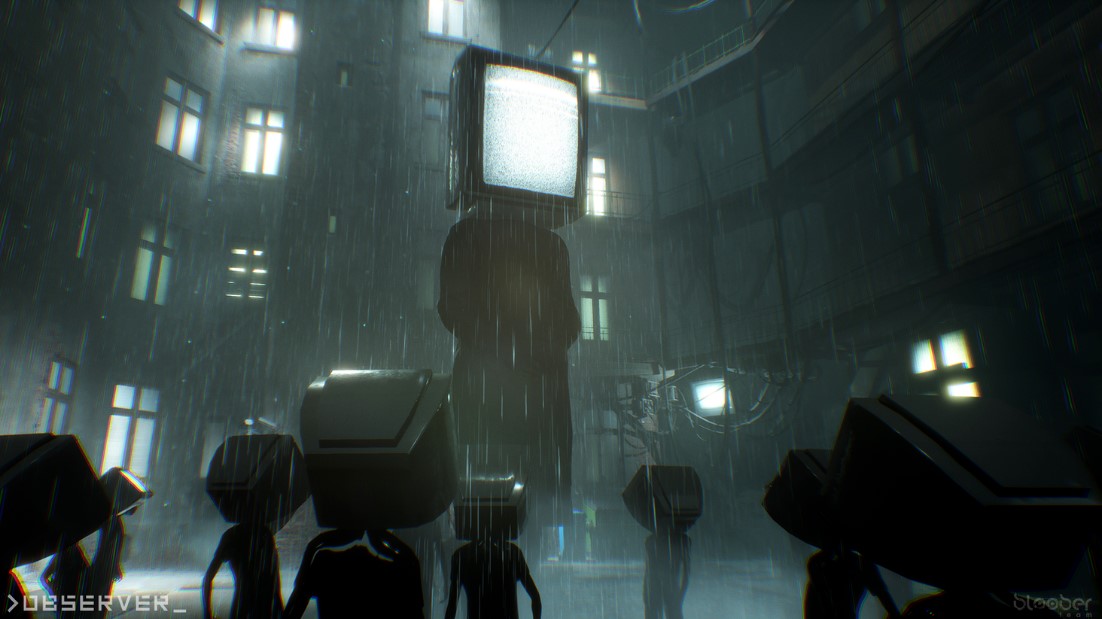 A cyberpunk nightmare: >observer_ places you into the tormented minds of victims and criminals alike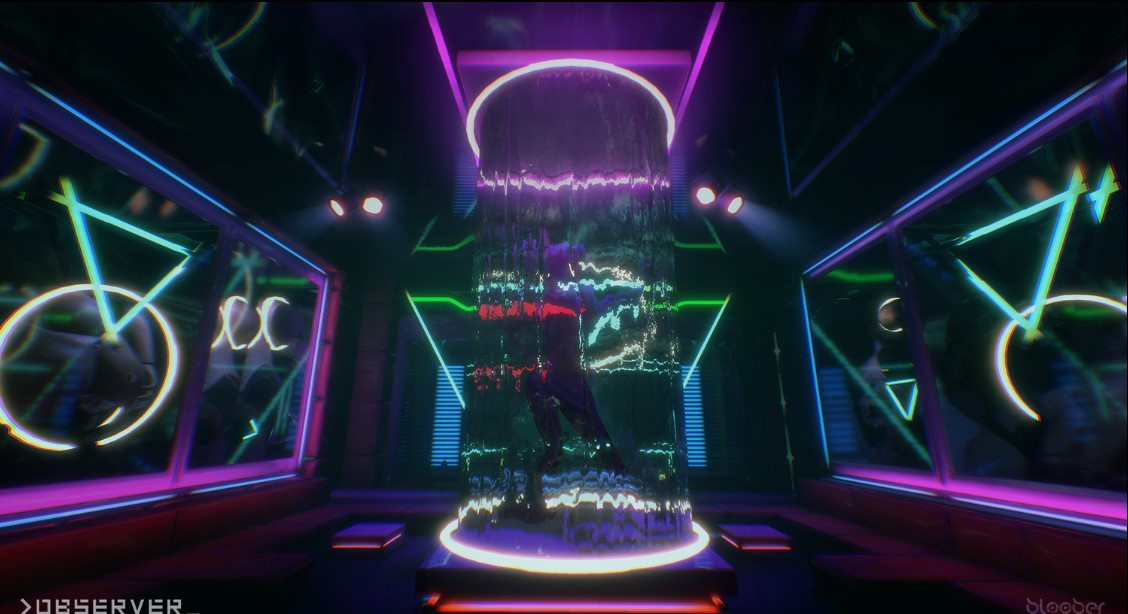 Wave of the future: Crisp neon lighting clashes with dark interiors as you make your way deeper into mouth of madness
23. Deus Ex: Game of the Year Edition (2000)
Deus Ex Gameplay
Stealth, action and adventure combine in Deus Ex, a groundbreaking cyberpunk game from the year 2000. Play as JC Denton, a government agent tasked with bringing down radical terrorists and stopping a deadly virus known as the "Gray Death". Denton's cybernetic enhancements grant him superhuman abilities, allowing players to sneak past enemies or blow them out of the water. Choose your approach wisely, for thanks to Deus Ex's morality system, every decision you make impacts gameplay and story elements alike.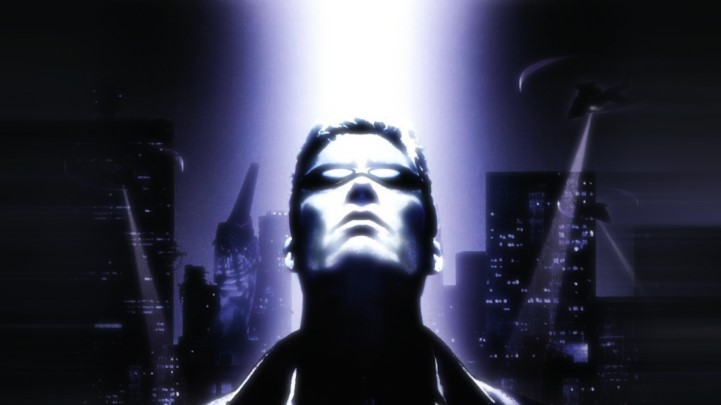 The truth is out there: In the alternate future of Deus Ex, conspiracies are real and the consequences are deadly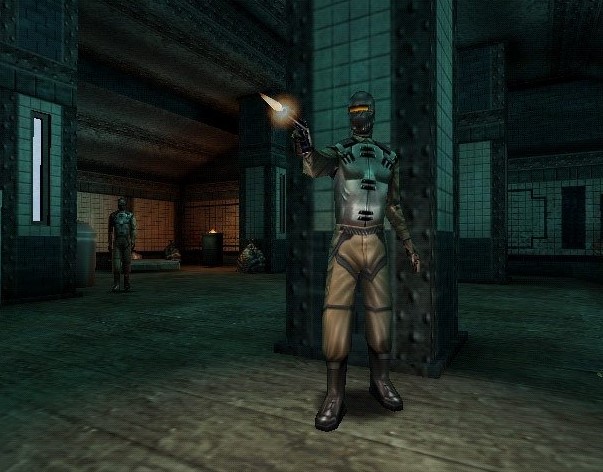 Talk about an arms race: Tread lightly, for many of your enemies have the same augmentations that you do
22. Deus Ex: Human Revolution
Deus Ex: Human Revolution Gameplay (PC)
Building on the legacy of the original Deus Ex is the 2011 prequel title Deus Ex: Human Revolution. Set 25 years earlier, this game places you into the role of Adam Jensen, a heavily augmented security officer on the hunt for the men that left him for dead. Human Revolution has all the rich, glowing environments the series is known for, rendering them in higher detail than ever before. Come for the graphics and stay for the story in this suspenseful action RPG from Eidos Montréal.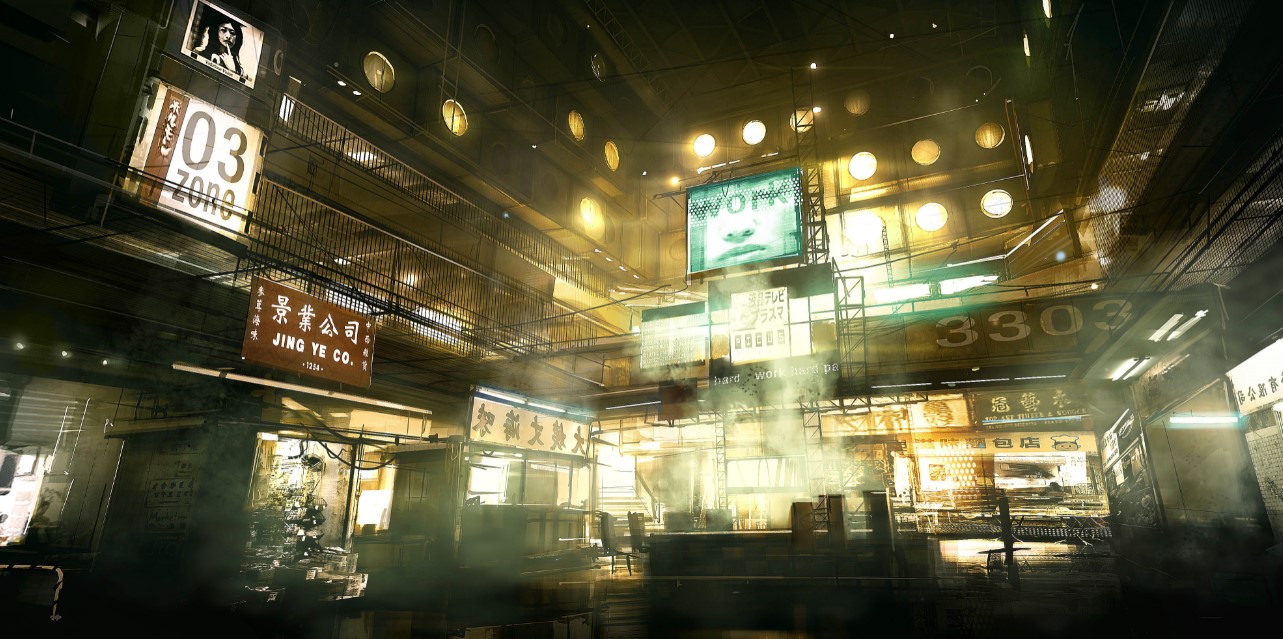 A world reborn: Human Revolution completely reinvents the series' trademark cyberpunk aesthetic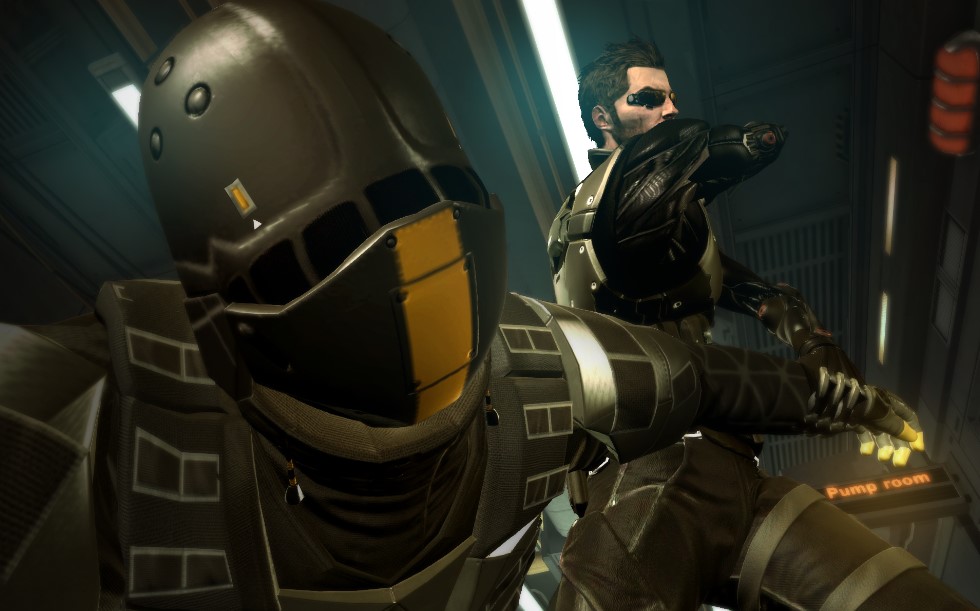 Close-quarters: Sneak up on enemy soldiers to perform a sensational takedown attack
21. UnderRail
UnderRail Gameplay
When an apocalyptic disaster destroys all life above ground, the only thing that remains is the Underrail. This turn-based RPG explores a sprawling system of underground rail stations and the different factions fighting to survive within them. Charming old-school visuals and a variety of interesting environments make for a new-age game with a familiar RPG feel. Build your character, choose your side, and use all the tools at your disposal in this imaginative cyberpunk adventure.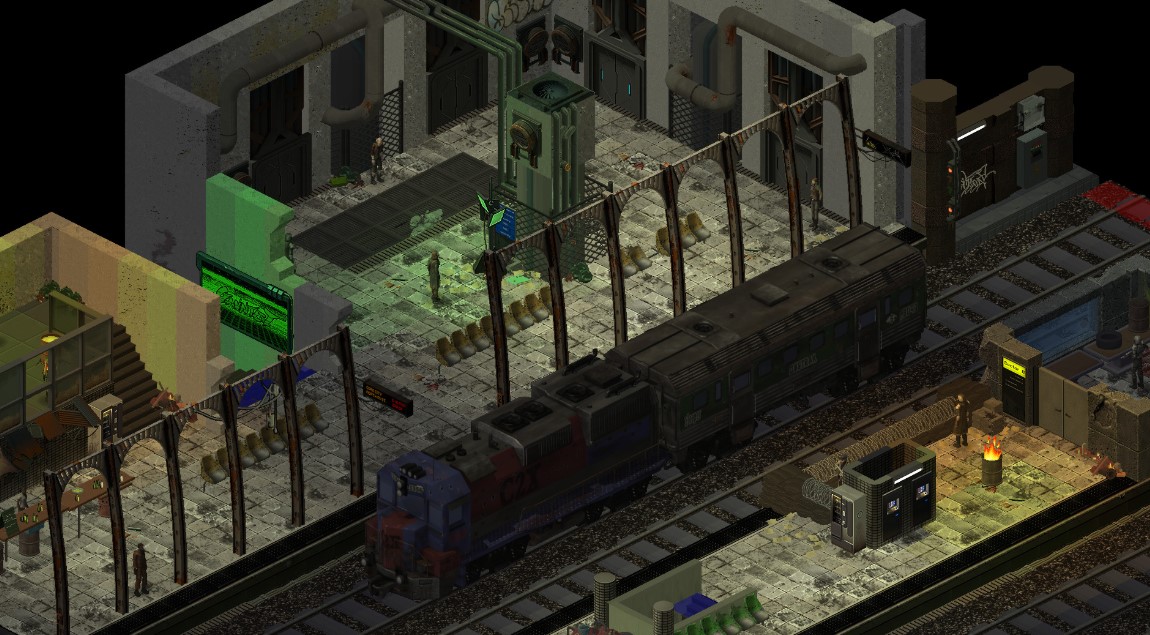 The ride of your life: Every level in UnderRail is brimming with color and detail.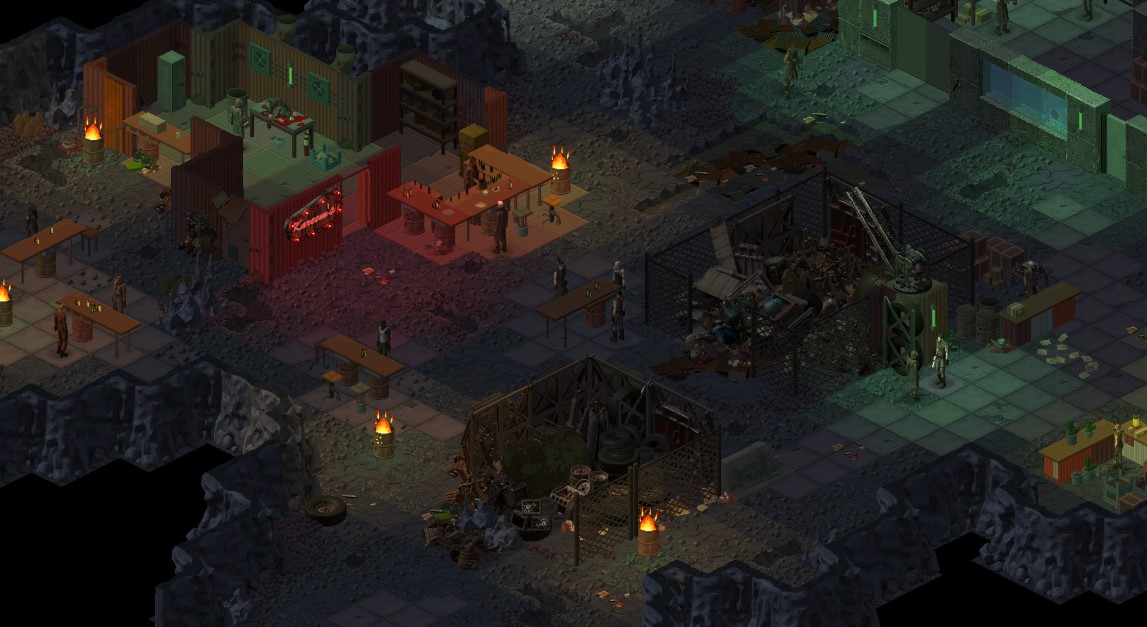 Desperate times, desperate measures: Many factions have emerged as denizens fight over limited resources
20. Neofeud
Neofeud- Gameplay Walkthrough Part 1
Neofeud is one of the more unique cyberpunk titles on the market right now. Follow Karl Carbon, a former cop tasked with caring for misfit robots and scarred humans in an urban cesspool called "The Pile". Carbon slowly uncovers a shocking political conspiracy that will shake the foundations of his bizarre, fantastical world. Featuring hand-painted visuals and a deeply engaging story, this point-and-click adventure is one you have to see to believe.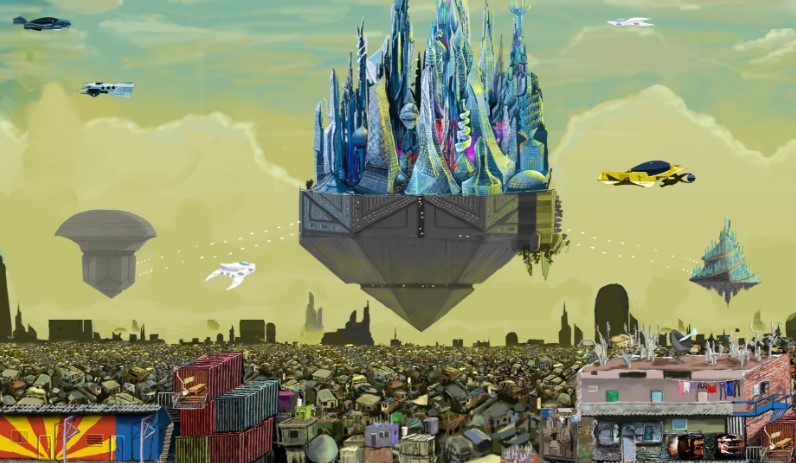 Class warfare: Genetically-modified humans look down on defunct robot populations from their castles on high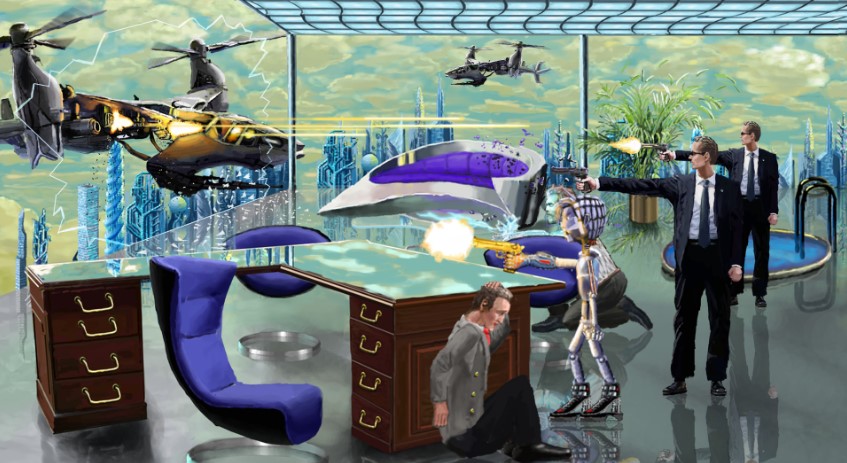 Mysteries abound: Things go from bad to worse for Karl Carbon in this quirky political thriller
19. Blade Runner
Blade Runner (PC) Part 5 of 7
If you want the videogame equivalent to one of the best cyberpunk films ever made, look no further than the 1997 PC game Blade Runner. Set alongside the plot of the original film, players take control of detective Ray McCoy in his quest to hunt down a team of murderous replicants. Cross paths with several familiar characters as you learn more about the world of Blade Runner than ever before. Add in smooth point-and-click action, challenging puzzles, and loads of familiar locations, and this neo-noir classic becomes a truly captivating gaming experience.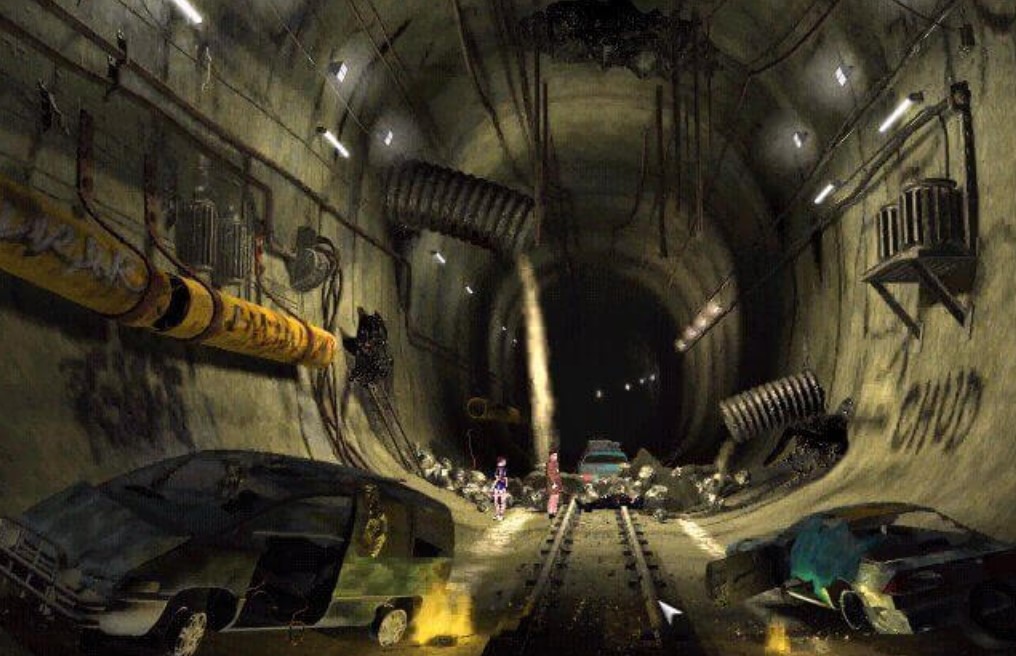 Down and dirty: Point and click your way through tons of unique environments in this dystopian mystery
A familiar sight: Many of the game's characters and locations come straight from the original Blade Runner film
18. The Technomancer
The Technomancer PC Gameplay
Fight for the future of Mars in The Technomancer, an action RPG for PC, Xbox One, and PlayStation 4. You are Zachariah, a young warrior whose cybernetic implants grant him devastating electrical powers. Make use of three distinct combat styles to dispatch of enemies in a hurry or use your wits to seek a nonviolent solution. The fate of the Red Planet is yours to decide in The Technomancer, a cyberpunk adventure that is truly out of this world.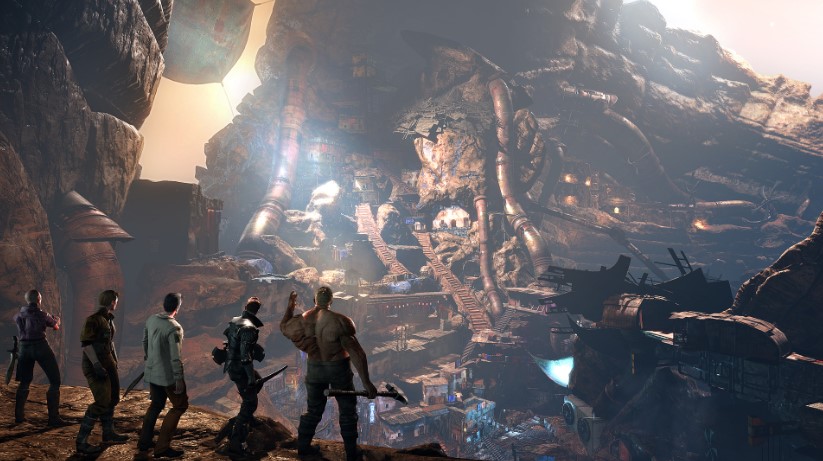 Life on Mars: Join Zachariah and his friends in their perilous quest to save the Red Planet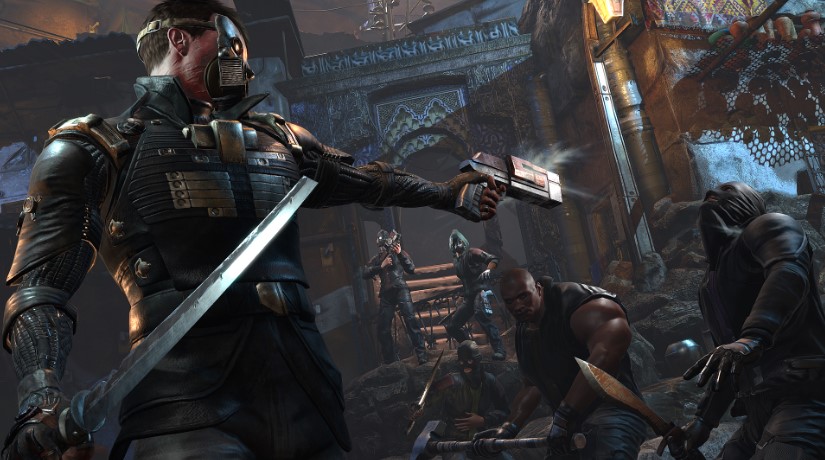 Combat evolved: Switch between three weapon configurations, each with their own unique upgrades
17. Mars: War Logs
Mars: War Logs PC Gameplay
If one cyberpunk game set on the Red Planet just isn't enough for you, then check out the dynamic action of Mars: War Logs. Play as Roy Temperance, an escaped prisoner on the run from several factions in the war over Mars's water supply. Stealth maneuvers are as good as an all-out assault, so choose wisely if you want to survive the barren wastes that surround you. Witness the beginning of an epic tale that culminates in The Technomancer when you play Mars: War Logs on console or PC.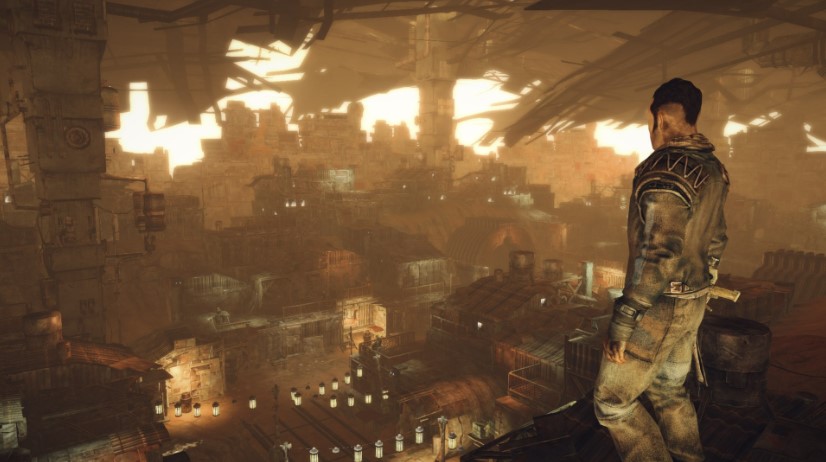 Welcome to the wasteland: Water is running low, making everyone on Mars more desperate… and more dangerous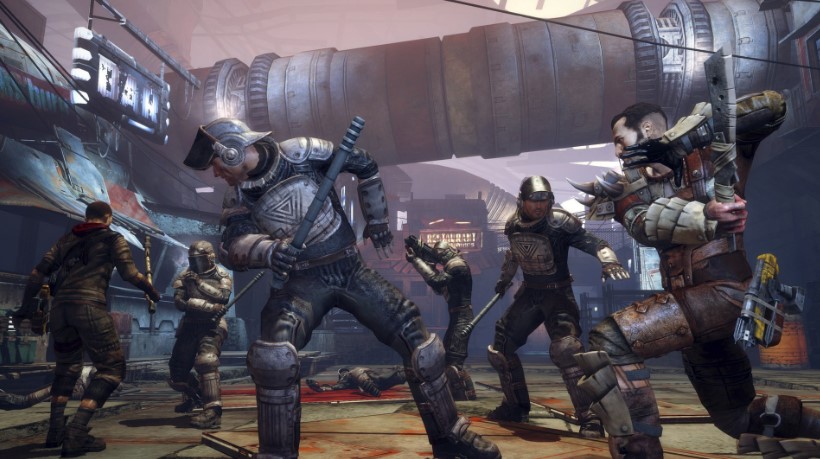 Carve your own path: Help Roy Temperance escape prison in this raucous action RPG
16. Gemini Rue
Gemini Rue Gameplay
Two worlds collide in Gemini Rue, a cyberpunk mystery unlike any other. Point, click, and explore your way through the rain-soaked planet of Barracus, searching for clues about your missing brother and your own past. Gemini Rue nails the old-school aesthetic of games like Blade Runner while delivering a story that is as modern and innovative as ever. The result is a charming graphic adventure game that you'll be thinking about long after you finish playing it.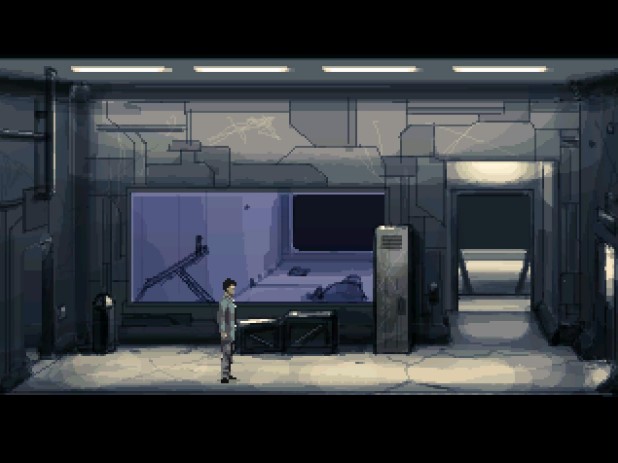 A hand-crafted masterpiece: Rich, detailed backgrounds make every clue pop in this amazing graphic adventure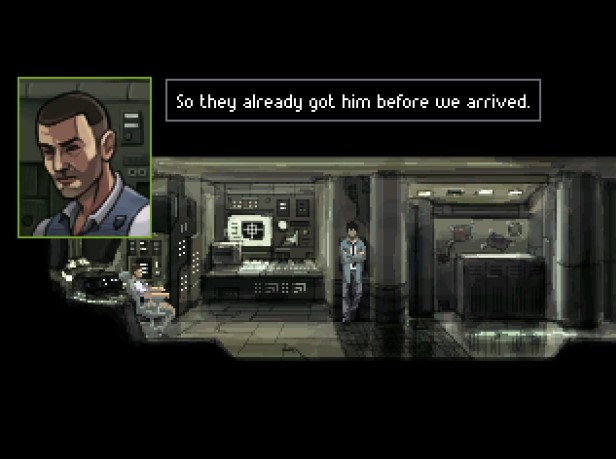 Mystery men: Help Azriel discover the fate of his missing brother and unlock his own haunted past
15. System Crash
System Crash Gameplay- Cyberpunk Card Game!
Developed by Rogue Moon Studios, System Crash is a collectible card game set in a dark and corrupt cyberpunk universe. Use you deck-building skills to defeat street thugs, hackers, and even corporate CEOs in a cybernetic fight for survival. The game tells an engaging story through its deep and addictive card-playing mechanics, crafting an entirely original approach to the cyberpunk game genre. Take down the Megacorps and make your own legacy in System Crash.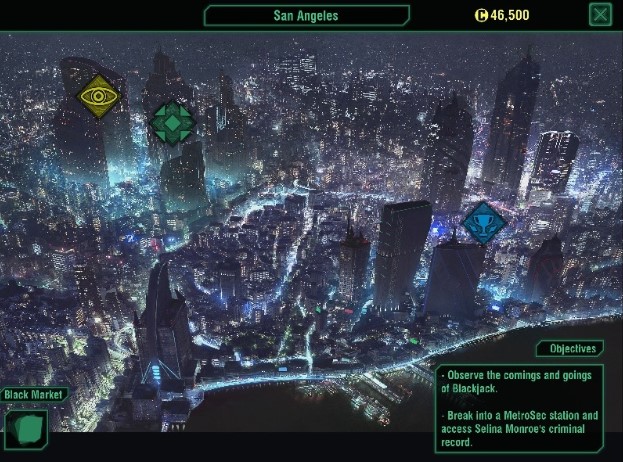 Take back the night: The massive city of San Angeles sets the scene for this gripping collectible card adventure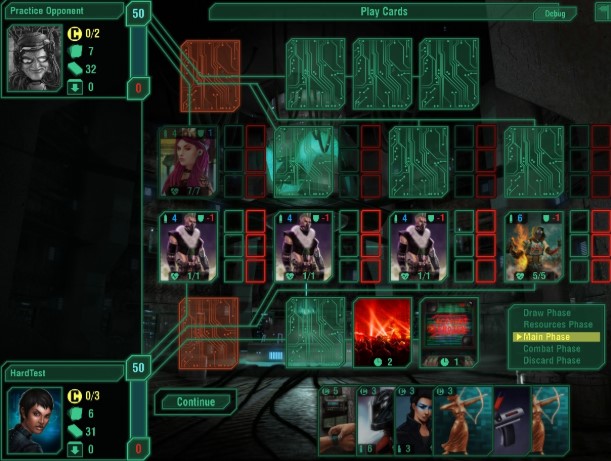 Build, play, win: Construct a winning deck from more than 100 playable cards
14. Shadowrun: Dragonfall
Shadowrun: Dragonfall Gameplay
Originally developed as an expansion pack for Shadowrun Returns, the turn-based RPG Shadowrun: Dragonfall has since become a cyberpunk sensation all its own. Magic and technology combine in this chaotic vision of mankind's future. Assemble your team and fight your way through the free state of Berlin to uncover a grand conspiracy that threatens the entire world. Dragonfall has a deep, branching narrative that rivals some of the best sci-fi and fantasy novels ever written, making it one cyberpunk thrill ride you do not want to miss.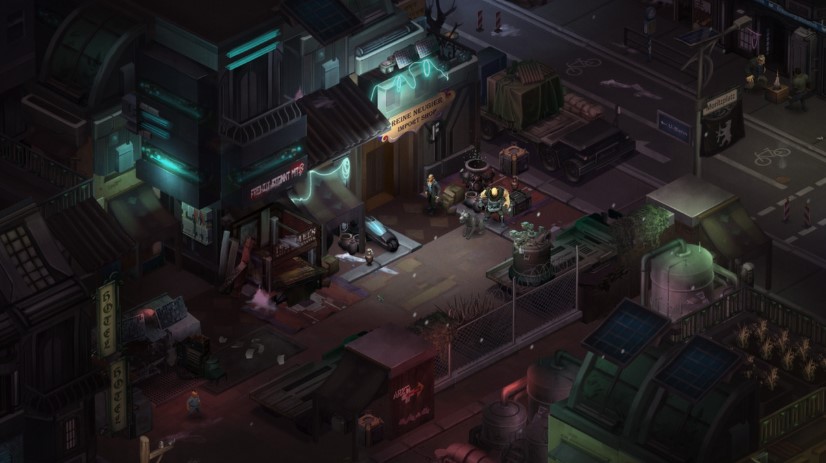 Enter the Flux State: Berlin's chaotic landscape is littered with traces of magic and technology alike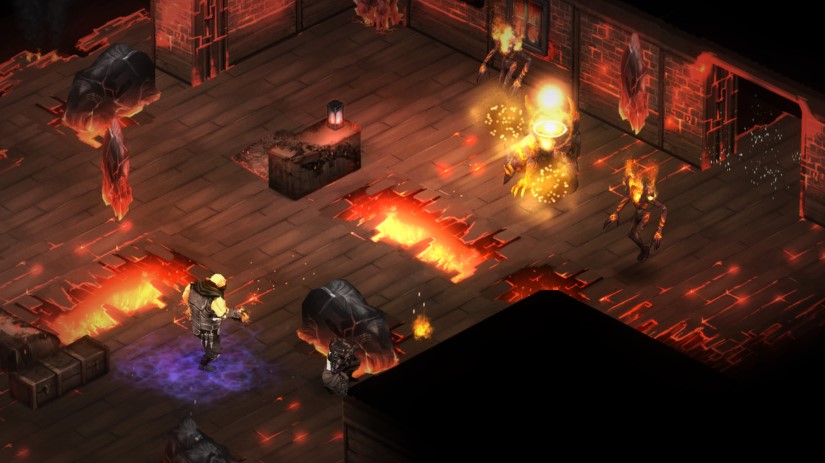 Fire it up: Tense, turn-based combat mechanics make this one of the best RPGs in recent memory
Bonus Game: There Came an Echo
There Came an Echo Gameplay
For something a little different within the wide world of cyberpunk, check out the real-time strategy game There Came an Echo. When a powerful group of mercenaries set their sights on young cryptographer Corrin, only the mysterious Radial Lock can reveal the secrets needed to stop them. What really sells this game is its innovate voice control system, allowing you to command Corrin and his team using any words or phrases you can imagine. In addition to complex characters and a captivating story, this crowdfunded hit brings cyberpunk gaming to the next level.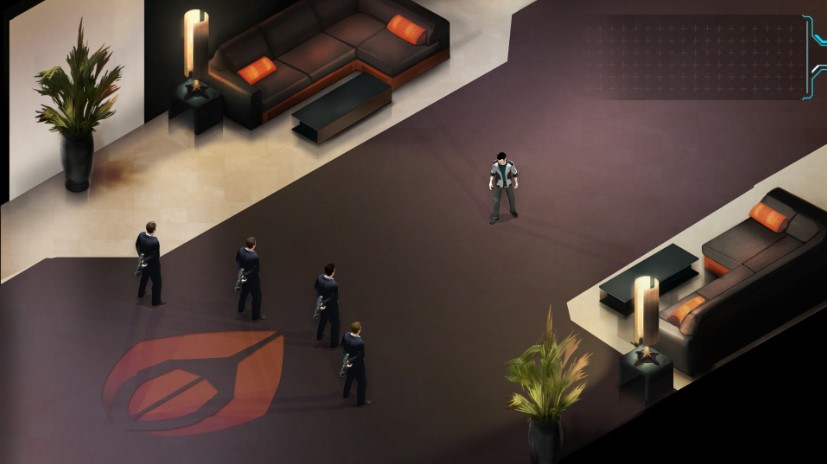 On the run: There's never a dull moment when deadly mercenaries are on your tail!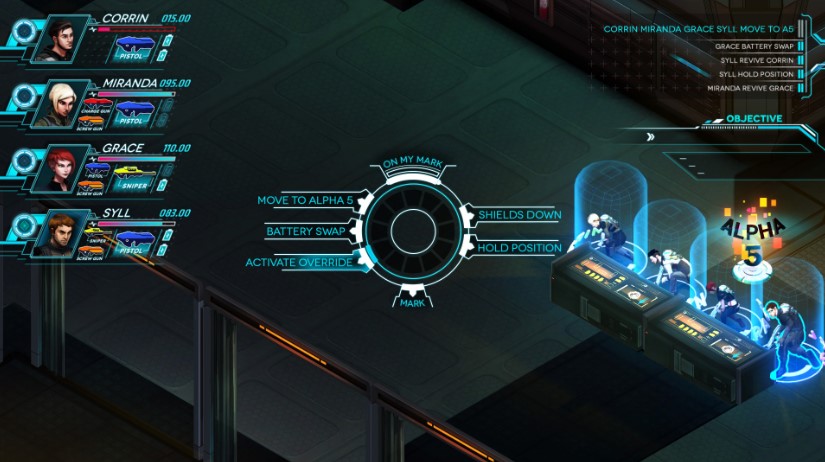 Reimagining the RTS: There Came an Echo's voice commands give you full control over Corrin and his team
Bonus Game: Beneath a Steel Sky
Beneath a Steel Sky Gameplay
Taken from his home and stranded in a foreign city, a young foster child must make his way to safety in Beneath a Steel Sky. Developed by Revolution Software, this point-and-click classic has become a cult favorite among cyberpunk fans. Discover a grim and broken world within Union City, complete with psychotic criminals and an all-seeing robot overlord. Beneath a Steel Sky is a must-have for anyone interested in the humble beginnings of the cyberpunk game genre.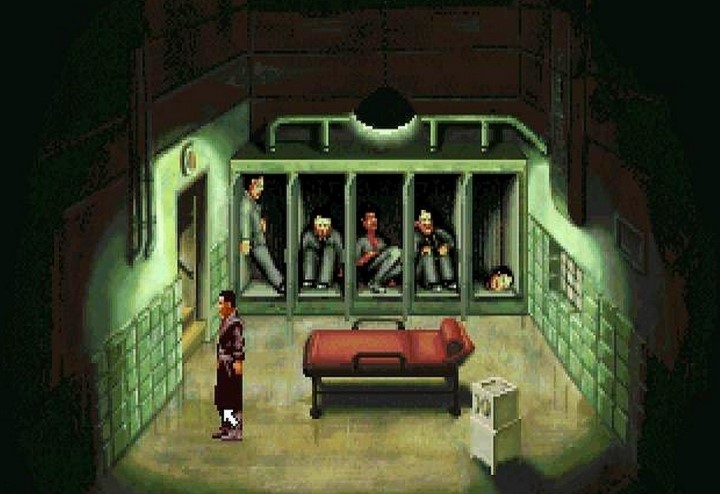 State of the Union: The depths of Union City are yours to discover in this claustrophobic point-and-click nightmare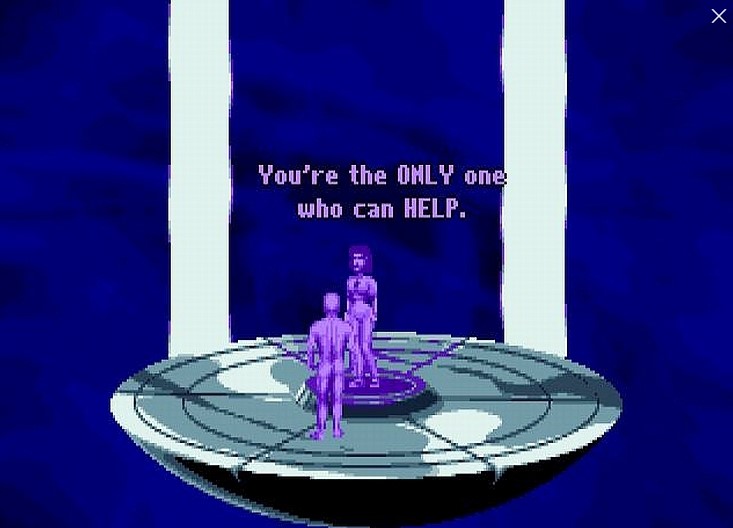 Robot revolution: When the city's LINC computer begins to lose power, a young man named Robert becomes the key to its survival
Bonus Game: Cyberpunk 2077
Cyberpunk 2077- Official E3 2018 Trailer
If CD Projekt Red's newest sci-fi blockbuster lives up to all of the hype it has generated so far, it just might be the greatest game of this generation. Cyberpunk 2077 promises to be an all-encompassing sci-fi odyssey, dropping players into a dark and dystopic future world. Play as V, a mercenary set on making a name for themselves in Night City, California. Creative designs and state-of-the-art graphics make for an unforgettable experience in Cyberpunk 2077, coming soon to consoles and PC.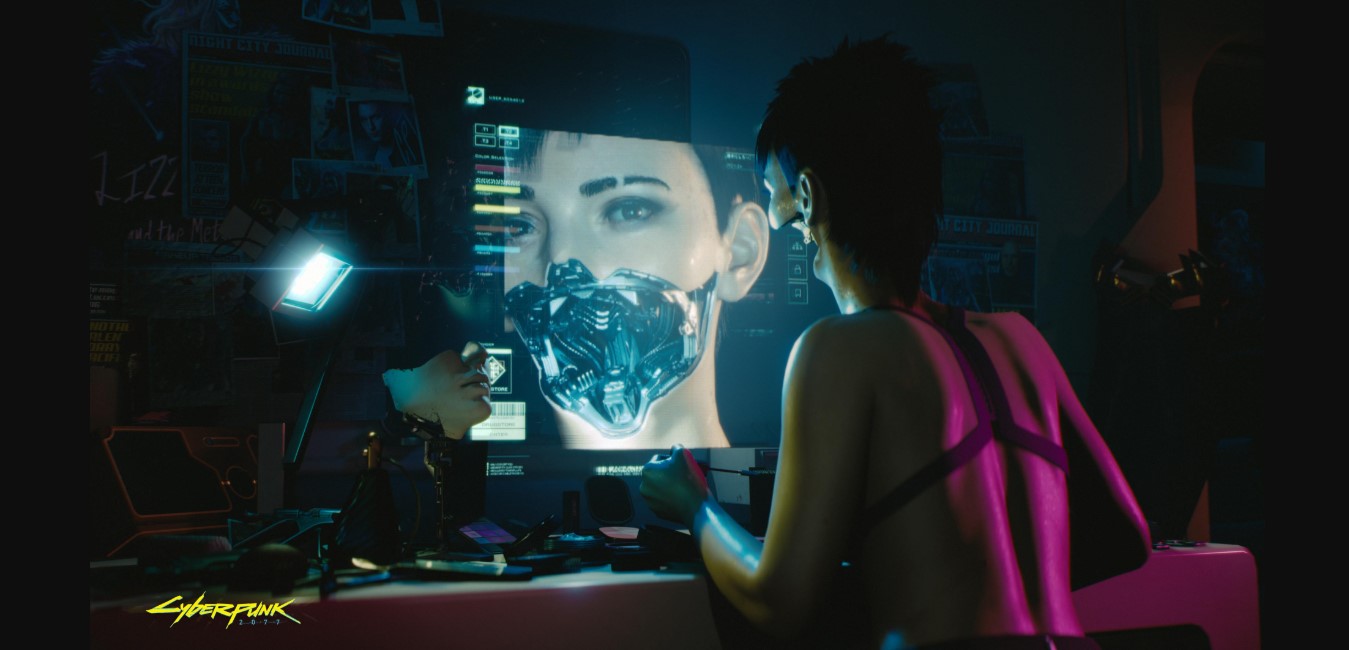 The future is now: Jump into an amazing world complete with new technologies and new dangers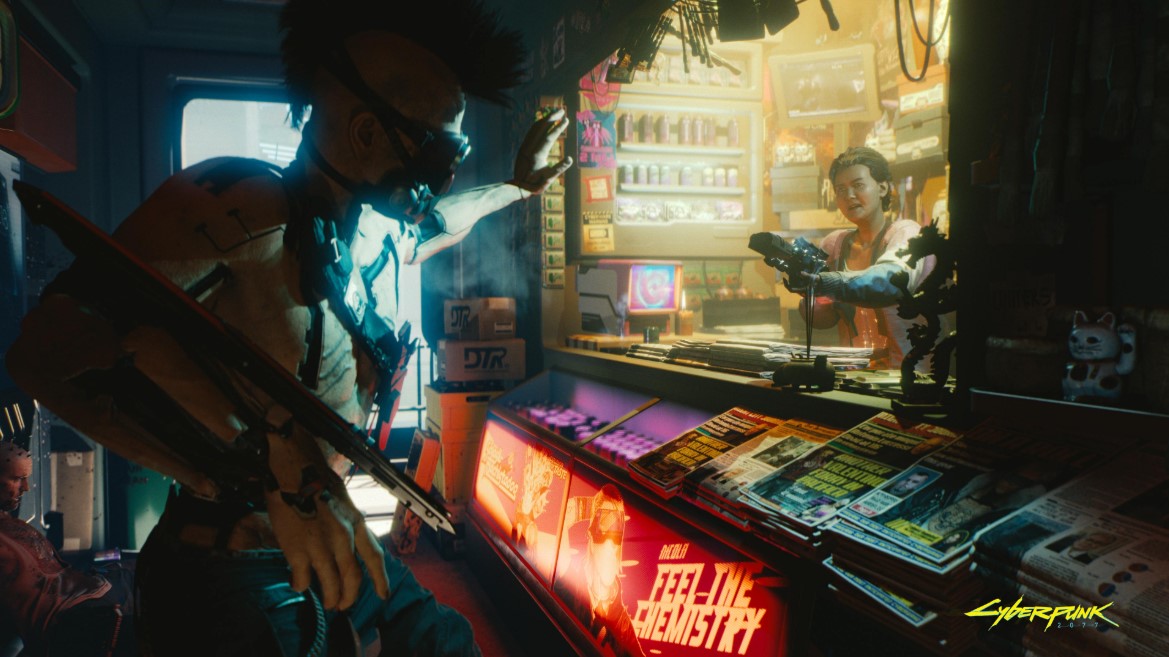 The tables have turned: With gangs running rampant in Night City, it never hurts to come prepared
13. Dreamfall Chapters
Dreamfall Chapters Gameplay Part 3
Navigate two parallel universes, one cyberpunk and one fantasy, in Dreamfall Chapters, a spellbinding tale from Red Thread Games. Continuing the story from earlier games in the series, players are reunited with Zoë Castillo, a comatose woman looking to escape the dreamworld that her mind is trapped within. The game has a huge range of visual styles, making it a joy to play through and explore. Each new world and each new dream unveil deeper truths in a cyberpunk fantasy for the ages.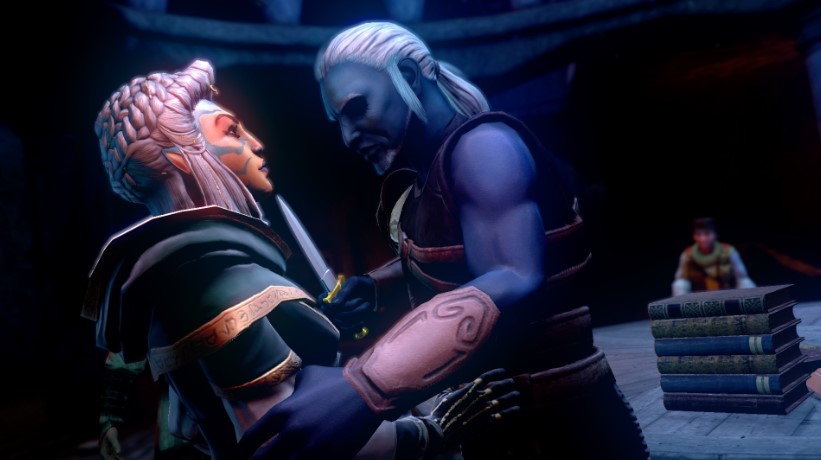 Worlds apart: Zoe must travel between the cyberpunk world of Stark and the fantasy world of Arcadia in order to save both from destruction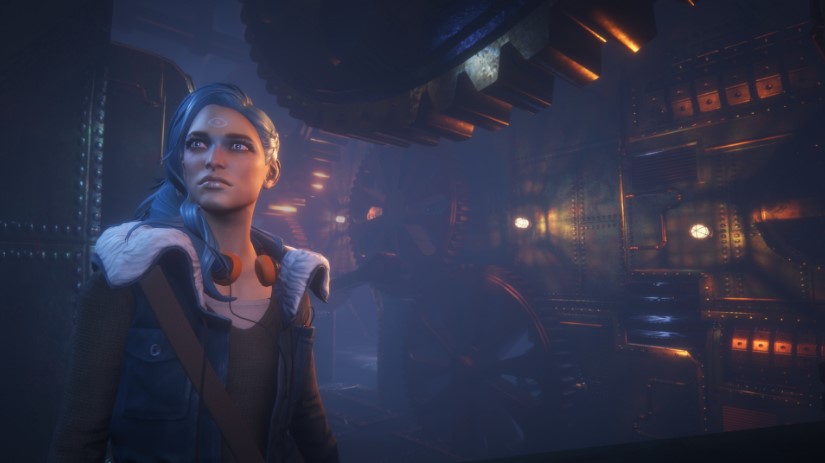 The gears are turning: Enjoy beautiful visuals and thoughtful stories as you find your way home in Dreamfall Chapters
12. Remember Me
Remember Me Gameplay Chapter 18
The battle to reclaim your true self begins in Remember Me, a third-person action adventure game for PC, PS3 and Xbox 360. Step into the role of Nilin, a woman with the power to steal memories from the minds of others. After having her own memory wiped by an oppressive government, Nilin joins a resistance known as The Errorists and vows to take down the company responsible for her tragic fate. With platforming, melee combat, and several mind-altering special abilities, cyberpunk action has never been more exciting.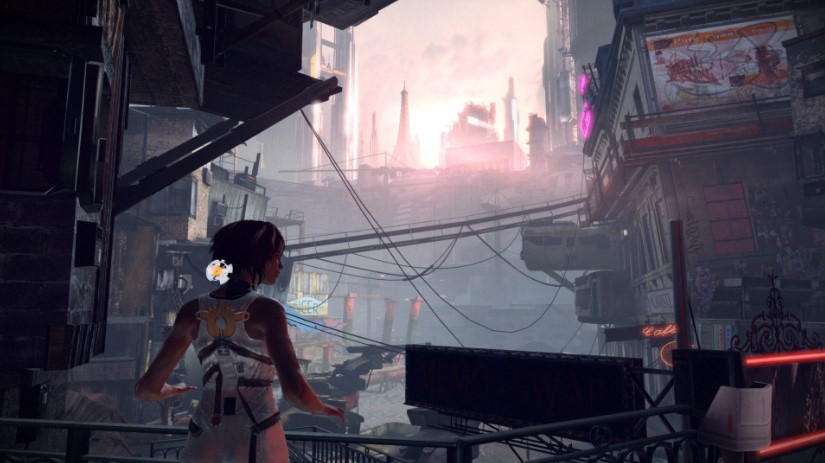 Remember who you are: Nilin will need every tool in her arsenal to take back the life that was stolen from her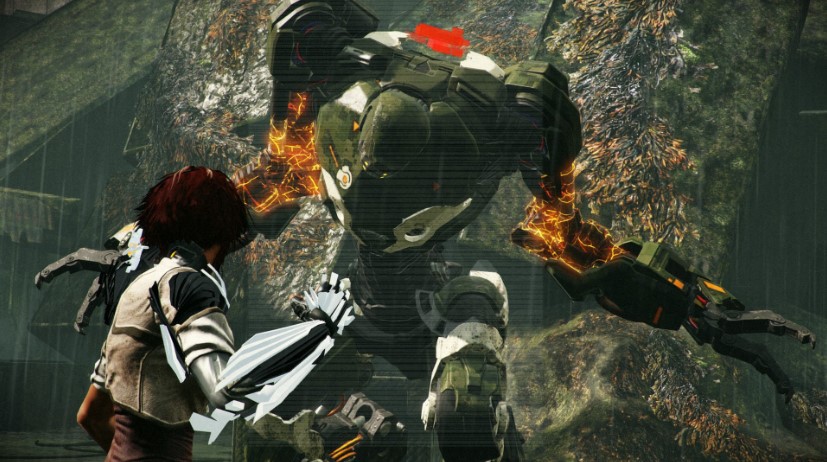 Forget me not: Create and save your own custom combo attacks to take down your fiercest enemies
11. Dex
Dex PC Gameplay
Dex is a 2D action RPG from the team at Dreadlocks Ltd. Traverse a large, open world in this non-linear adventure through the streets of Harbor Prime. The game's hero, Dex, is on the run from a group of deadly assassins, but with the help of a friendly hacker, she may still stand a chance at survival. Interesting characters and compelling combat mechanics litter every new environment you visit, making for a deeply satisfying gaming experience. Pick up a copy of Dex today to see the pinnacle of cyberpunk in 2D.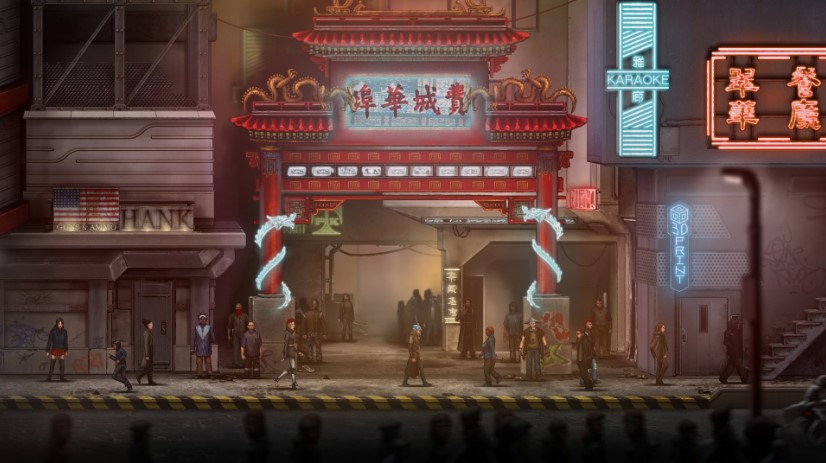 Walk your own path: Dex's nonlinear structure lets you discover new parts of the world at your own pace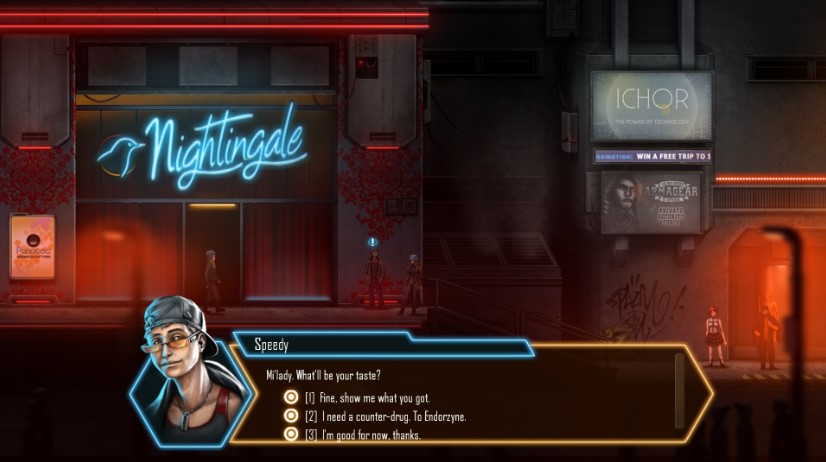 Young girl in the big city: Dex will have to confront many dangerous foes if she hopes to escape Harbor Prime with her life
10. Flashback
Flashback (1992) PC Gameplay
Delphine Software's 1992 platformer Flashback is an absolute classic within the cyberpunk genre. Shapeshifting aliens are walking amongst humans on the jungle moon of Titan, and a man with no memory is the only one who can stop them. That man is Conrad B. Hart, and he must run, jump and shoot his way through a beautiful 2D world in this flawless sci-fi spectacular. For a cinematic look at the 16-bit era of gaming, look no further than Flashback.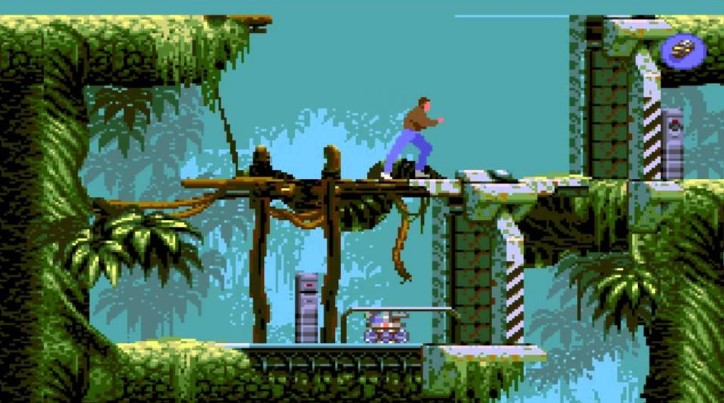 A platformer for the ages: Flashback offers players the very best in 2D platforming fun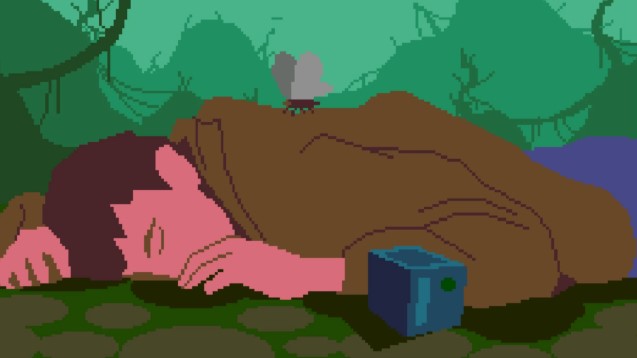 Flashback to reality: Conrad B. Hart awakens on Titan with nothing but a strange Holocube to guide him
9. System Shock: Enhanced Edition
System Shock: Enhanced Edition Gameplay
A malicious AI called SHODAN has taken control of Citadel Station. With its sights set on destroying Earth, you must find your way to the station's core and give SHODAN a true System Shock. This cyberpunk thriller combines first-person shooting and puzzle solving, allowing players to hack their way through any obstacles set before them. The enhanced edition comes complete with updated graphics and improved controls, adding an extra bit of flair to this already superb game.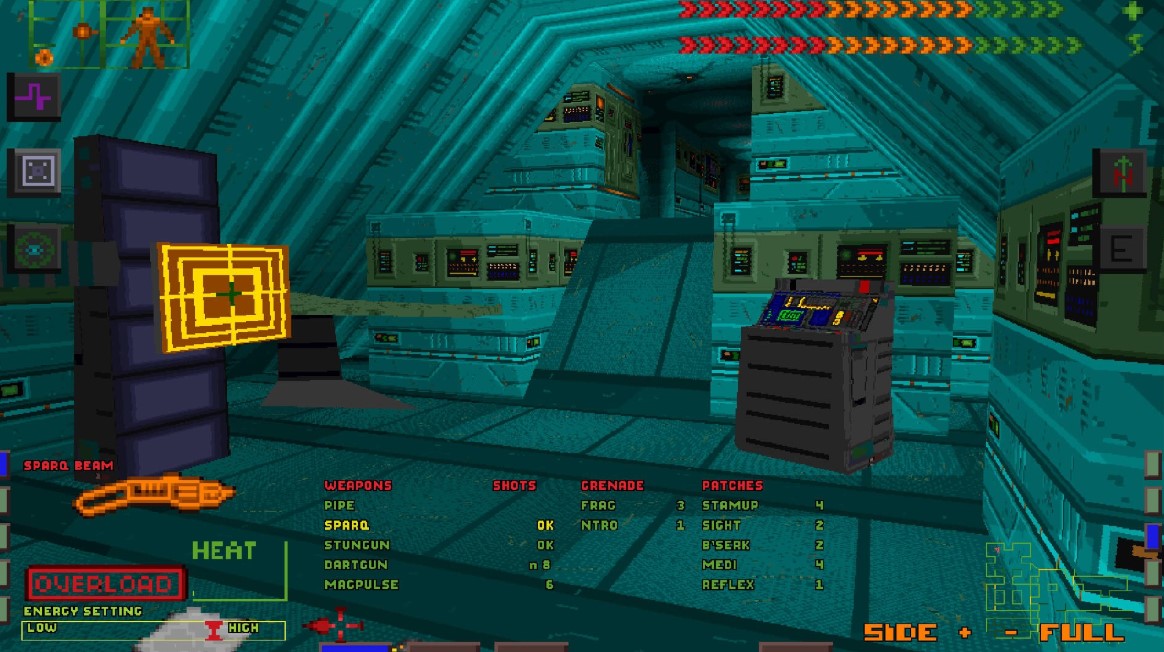 Old dog, new tricks: The enhanced edition of System Shock maintains the game's arcade feel while adding improvements to graphics and gameplay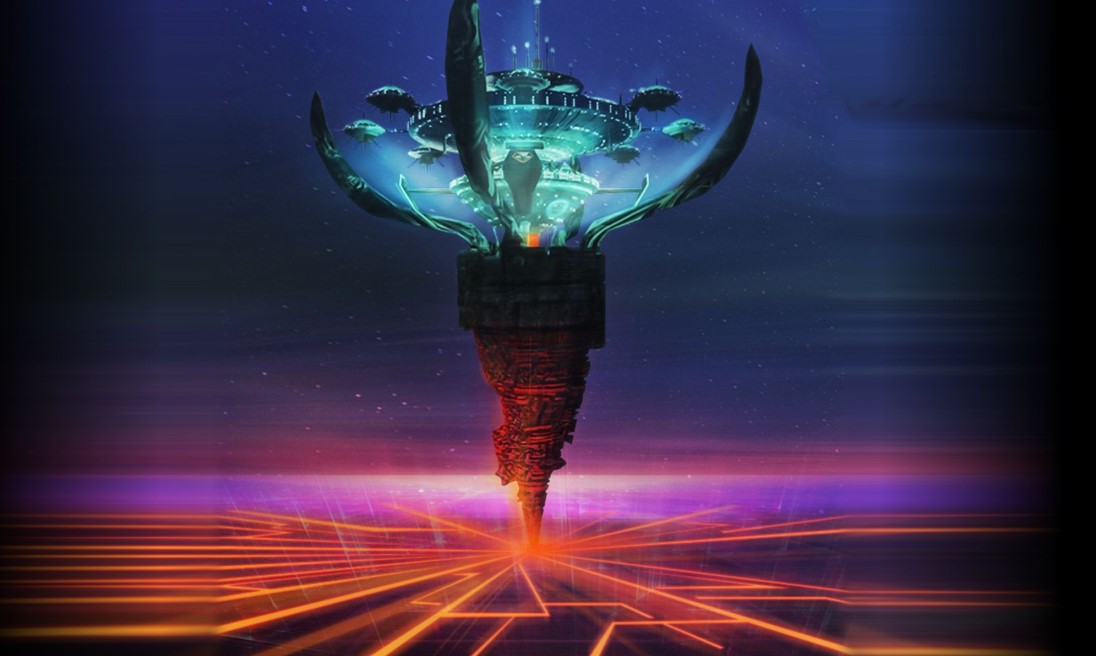 One last hope: SHODAN has taken over Citadel Station, leaving you as the only living passenger
8. System Shock 2
System Shock 2 Final Boss Battle
Years after the disaster on Citadel Station, a new breed of horror emerges. System Shock 2 places you onboard the Von Braun, a powerful starship that has been infected by parasitic monsters known as The Many. Using the series' signature combination of FPS combat and computer hacking, players must battle this new threat in a game filled with even more cyberpunk action than the first. Embark on a chilling journey through hyperspace in System Shock 2.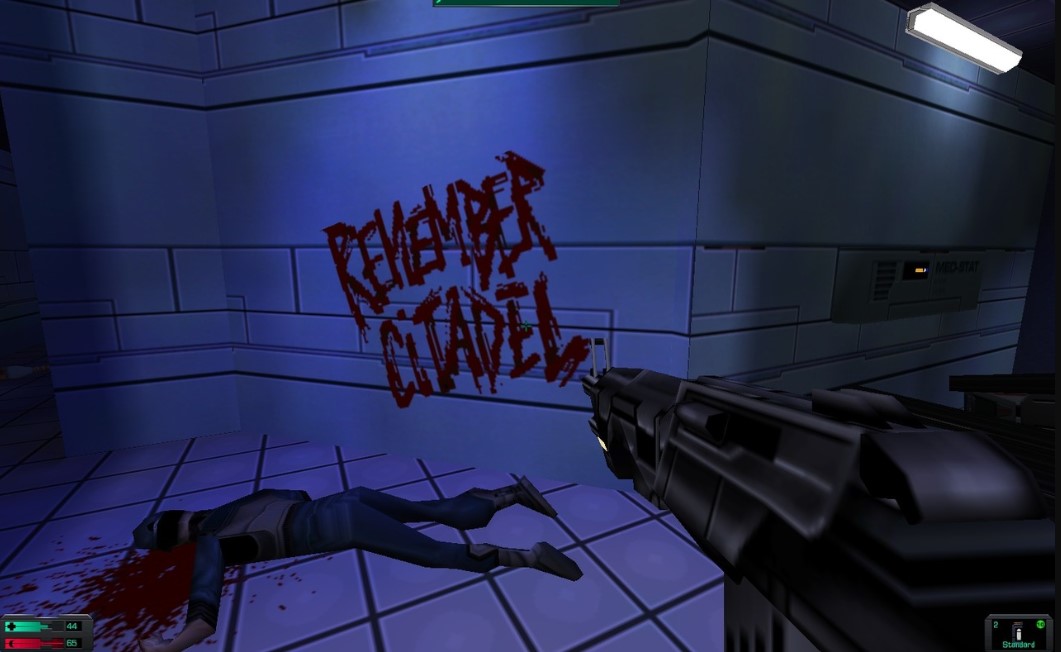 Past and future collide: What sinister connection lies between the parasites on your ship and the evil AI from the original System Shock?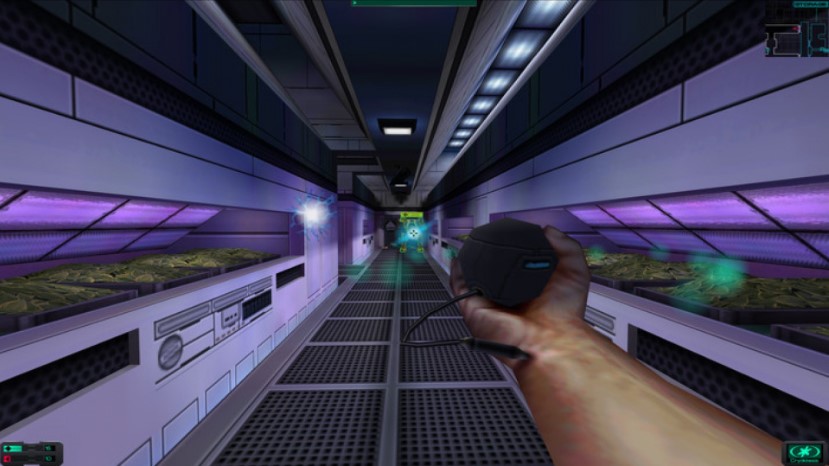 The perfect weapon: Utilize several unique gadgets as you fight off the robots and monsters onboard the Von Braun
7. Invisible, Inc.
Invisible, Inc. Gameplay
With turn-based controls rivaling that of X-COM, Klei Entertainment's Invisible, Inc. pushes stealth to the next level. Take control of an elite team of spies as they break into the headquarters of an evil megacorporation. Use your skills to take out guards, steal money, and upload valuable data, all while avoiding a sophisticated security system. The game's randomly-generated levels will always give you a new challenge, so you'd better stay on your toes in Invisible, Inc.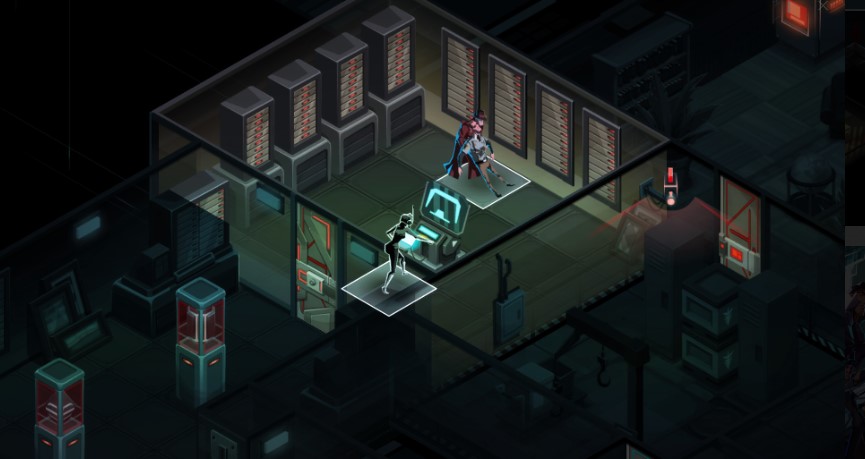 The art of invisibility: Pull off amazing heists with your crack team of agency spies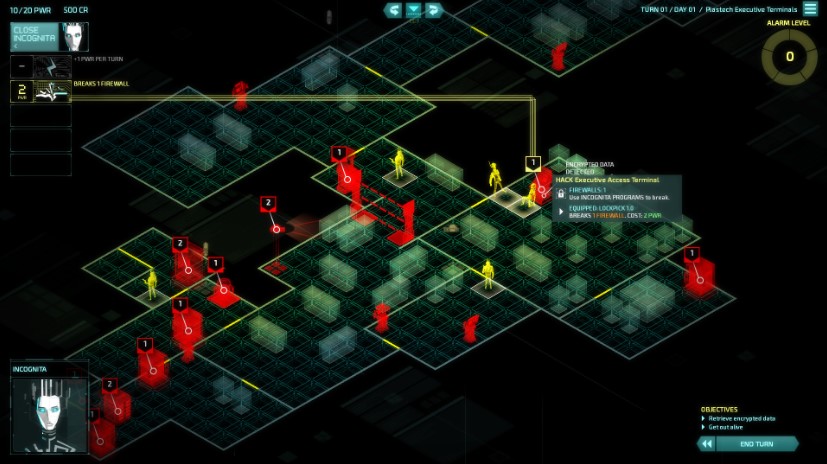 A room with a view: Use an advanced AI system to plan every detail of your next break-in
6. Judge Dredd: Dredd vs. Death
Judge Dredd: Dredd vs. Death Gameplay (PC)
Deal out your own brand of justice in Judge Dredd: Dredd vs. Death. Vampires are terrorizing Mega-City One, and the Judges are the only ones with enough firepower to bring them down. Traverse the grimy underbelly of the city in campaign mode or take on your friends in the game's exhilarating multiplayer mode. With slick visuals inspired by the original Judge Dredd comics, Dredd vs. Death is full of unbelievable cyberpunk mayhem.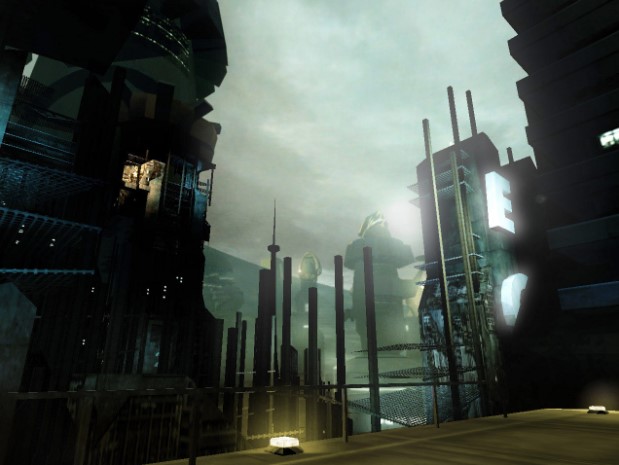 You are the law: Judge Dredd has a lot of ground to cover in the crime-ridden metropolis of Mega-City One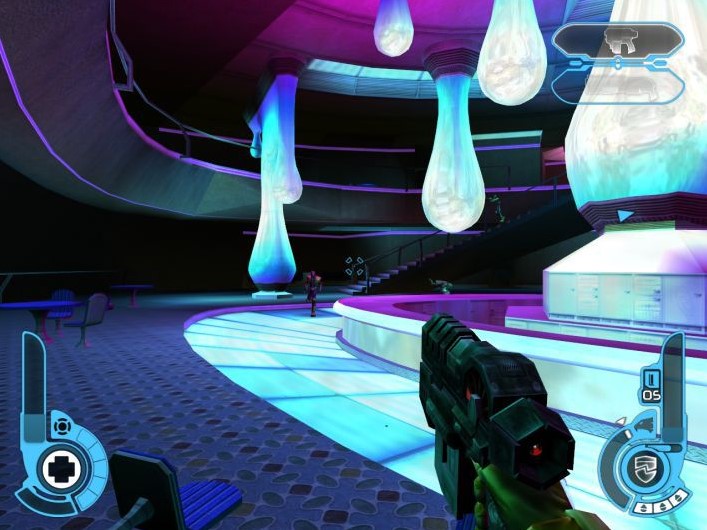 Dredd vs. the world: Take on all types of enemies in a variety of striking sci-fi settings
5. VA-11 Hall-A: Cyberpunk Bartender Action
VA-11 Hall-A: Part 2
VA-11 Hall-A is a bartending simulation game set within a dark cyberpunk world. Interact with your puzzling patrons by serving them various types of drinks, and don't be surprised if they end up telling you their life story. VA-11 Hall-A offers a relaxing gameplay experience where dialogue and lore are more important than time limits and game overs. Mix the perfect drink and take a dive into one of the most immersive cyberpunk games around.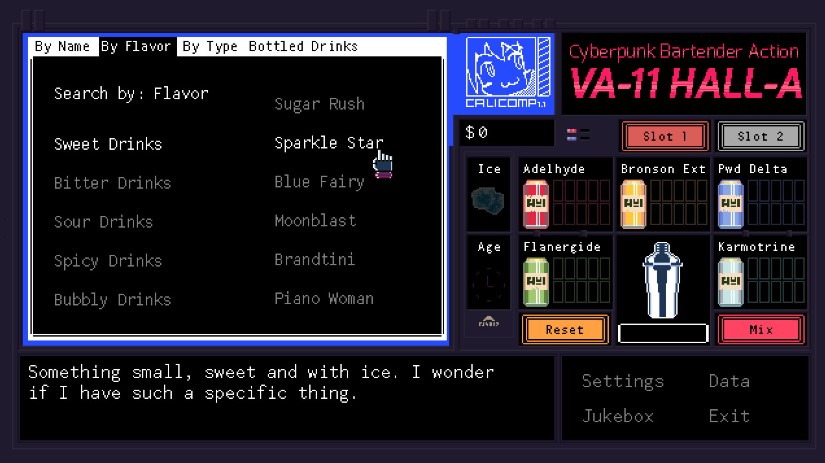 Shaken, not stirred: Choose from five ingredients to make the best drink for each customer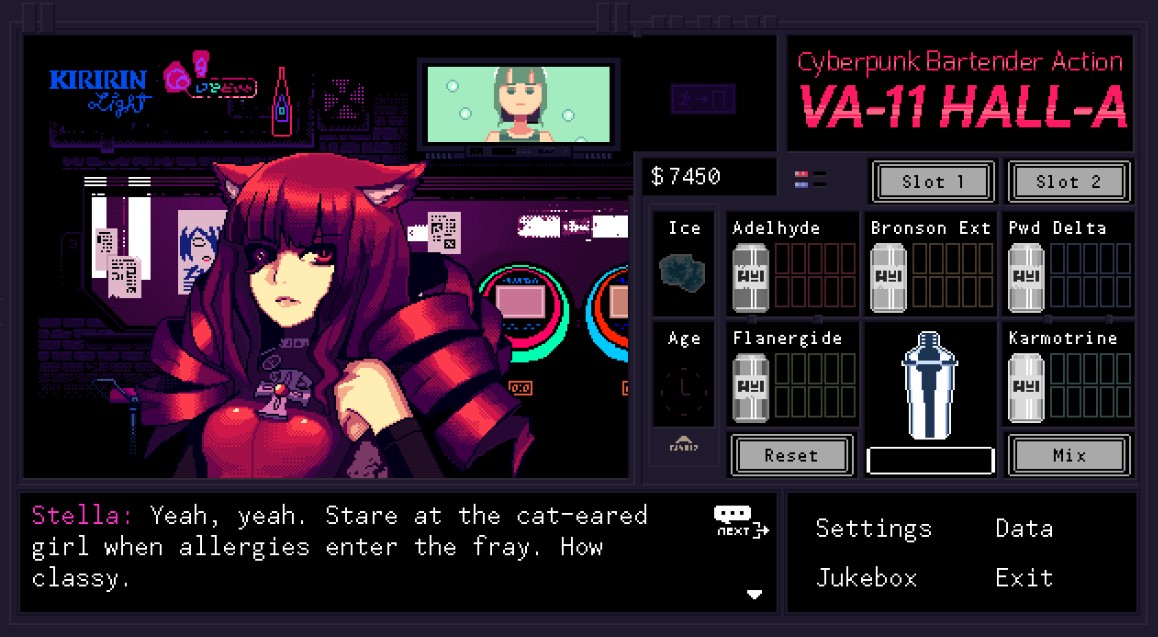 Look what the cat dragged in: You'll never guess what bizarre character will stumble into your bar next
4. The Red Strings Club
The Red Strings Club: The Opening Minutes of the Cyberpunk, Pixel-Art Adventure
For a gripping cyberpunk narrative that also features a surprising amount of bartending, head on over to The Red Strings Club. A scientific breakthrough promises to eliminate all negative emotions from the human mind, and an unlikely duo promises to stop it from happening. Gameplay ranges from impersonating executives on the phone to designing genetic implants through pottery, making for a totally unique experience. Pull up a chair and debate the meaning of life in The Red Strings Club, available now on PC.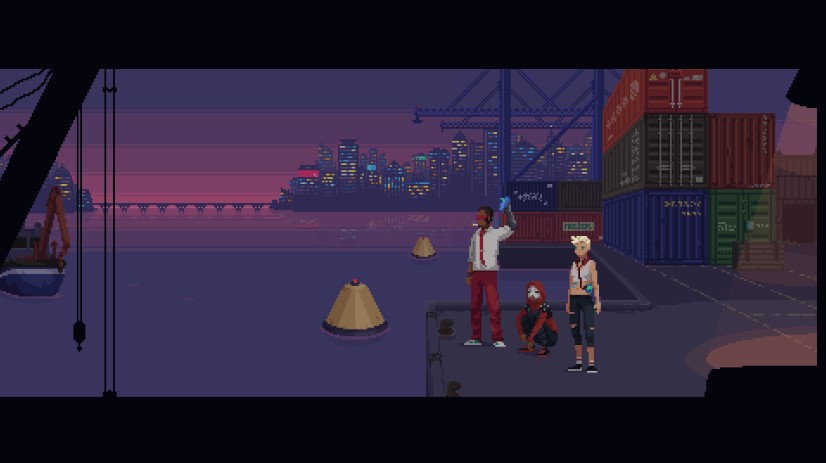 Emotion in motion: When scientists offer to remove depression and anger from the world, a new debate arises about what it means to be human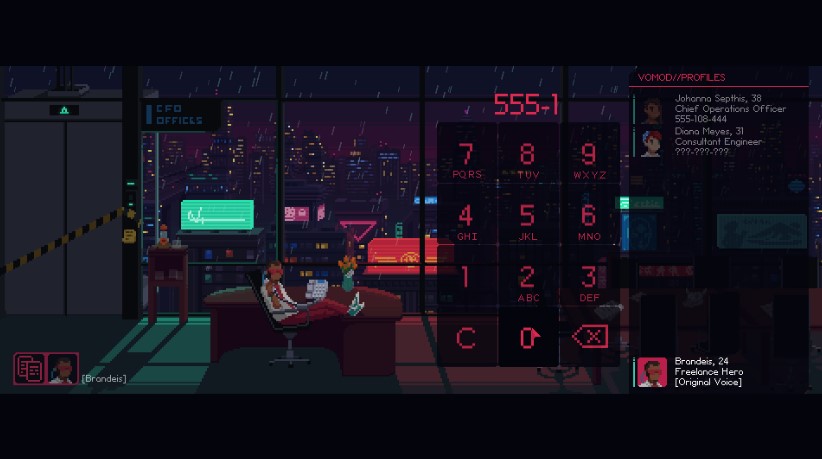 Sorry, wrong number: Impersonate your enemies over the phone to pit them against each other
3. Hard Reset Redux
Hard Reset Redux Atlas Boss Fight
After a machine war leaves most of the world in ruin, the few humans who remain hole up inside the closed city of Bezoar. When the city's walls are breached, it's up to you to defeat the machines and save what's left of humanity. Hard Reset Redux is an addictive first-person shooter featuring destructible environments, amazing boss battles and more within its dark and brooding cyberpunk universe. Grab yourself a gun and aim for the neon lights, for this is one sci-fi adventure you do not want to miss.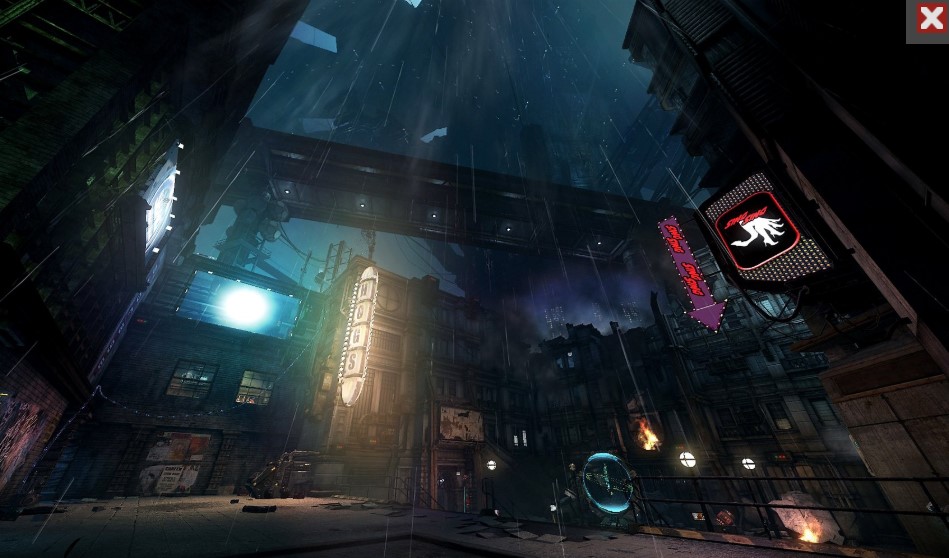 Putting the "cyber" in cyberpunk: Dark city streets and bright glowing lights set the mood in this battle for the fate of humanity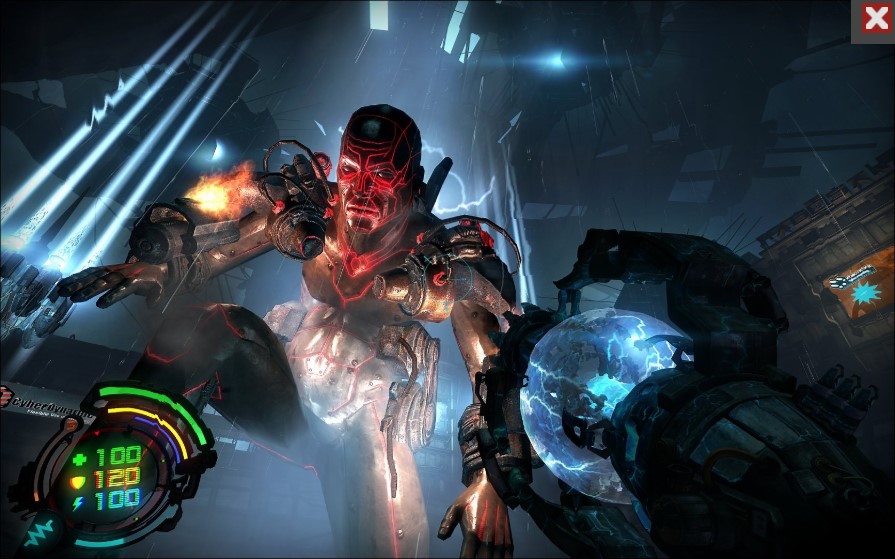 The bigger they are: Test your mettle during Hard Reset's many challenging boss fights
2. Technobabylon
Technobabylon Gameplay (PC HD)
Technobabylon is a point-and-click game from the makers of Gemini Rue. The game takes place in Newton, a city where police surveil everyone, AI run everything, and danger is everywhere. Control three protagonists in a journey that will take you to the very depths of this cyberpunk wasteland. Technobabylon tells one of the best stories of any cyberpunk game, making it an essential experience for fans of the genre.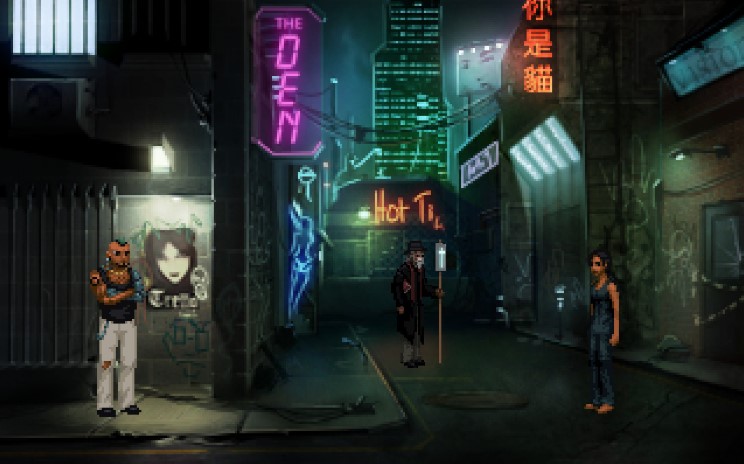 The future is not what it seems: Explore the hostile city of Newton to discover the truth behind its all-powerful AI program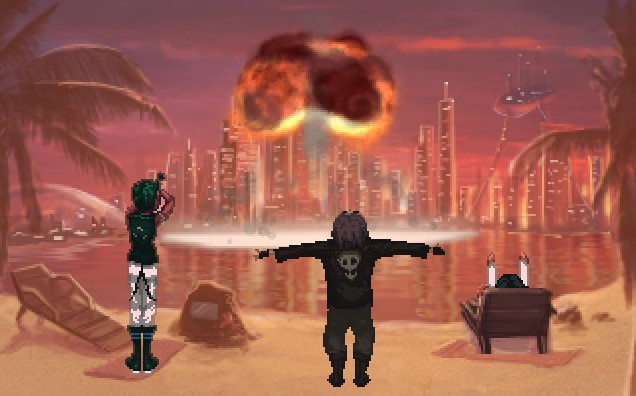 Watch the world burn: This point-and-click adventure packs in tons of action and excitement
Image Gallery