Nvidia Showcases Destiny 2 in 4K Ultra HD
Updated: 01 Jul 2017 7:55 am
Destiny 2 is scheduled for release in Q4 2017
Powering New Generation First Person Shooters
Nvidia has recently released a video showing how Destiny 2 runs on the GeForce GTX. The video features gameplay footage running at 60 FPS, on the GeForce GTX.
60 fps (frames per second) is the optimal frame rate for first person shooter games. When it comes to how much graphic processing power you need, it depends on two things; 1) the game's requirements and 2) how you match that requirement with a graphics card. Framerate per second should be optimized, especially for competitive multiplayer games to ensure that you're not at a disadvantage (think frame lags in counterstrike).
Here's the gameplay footage: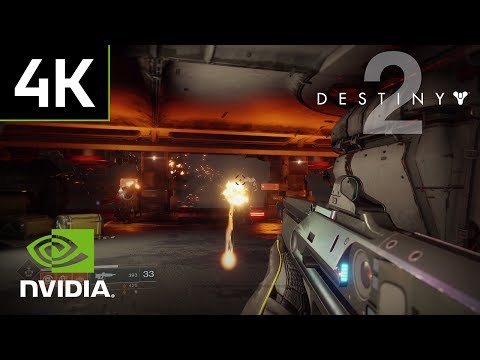 Destiny 2: 4K PC 60 FPS Homecoming Gameplay First Look – On GeForce GTX
Playing at low frame rates can be annoying with all the lag and stuttering. To experience the best graphics that new generation FPS games can offer, gamers may want to invest in a more powerful graphics card. New generation games like Destiny 2 will require more powerful graphics cards to run smoothly.
Lower tier graphics cards can be purchased for around $100 while the most powerful graphic cards cost around $1,000.
Games like Solitaire would require the most basic graphics cards while graphic intensive first-person shooters like Destiny 2 or Battlefield 1 would demand at least a mid range graphics card to run smoothly.
In the graphics card market, AMD's Radeon™ R9 Series is the main competitor to Nvidia's GeForce GTX.
You may also be interested in: