Rust Is Hosting a Christmas Base Decorating Contest!
Updated: 16 Dec 2021 3:40 am
Rustmas comes but once a year!
Rust has announced that, along with the release of its December 'Rustmas' update, it will also be hosting a Christmas base decorating contest.
On 14 December 2021, at 7:37 PM CET, Rust announced that the "Latest community Update is live…" and further mentioned that Rust would be hosting the "first-ever #Rustmas2021 Base decorating contest…" The tweet signed off with a merry "Ho ho ho!"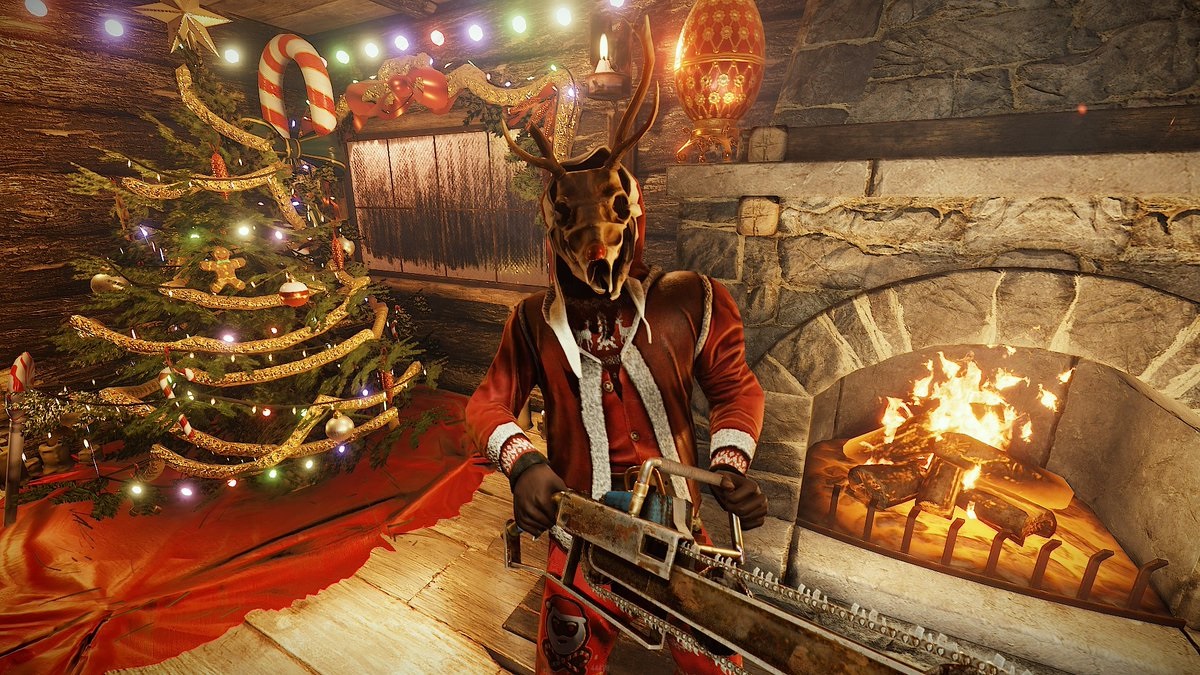 Rust base during 2020 Rustmas. Image by Rust.
According to the official Rust news 'Community Update 239' the "Christmas content update happens later this week on December 16th, 2021 and will stay in-game until January 6th, 2022." The Rustmas base decorating contest will run for the duration of Rustmas and end on January 6th, 2022.
Submissions will be evaluated by the Facepunch staff and judged according to creativity and design. To enter, players must take a screenshot of their decorated base and post it to Twitter using the hashtag #Rustmas2021.
The prizes will be as follows:
1st place: £75 worth of skins of their choosing and two Rust DLC keys.
2nd place: £50 worth of skins of their choosing and one Rust DLC key.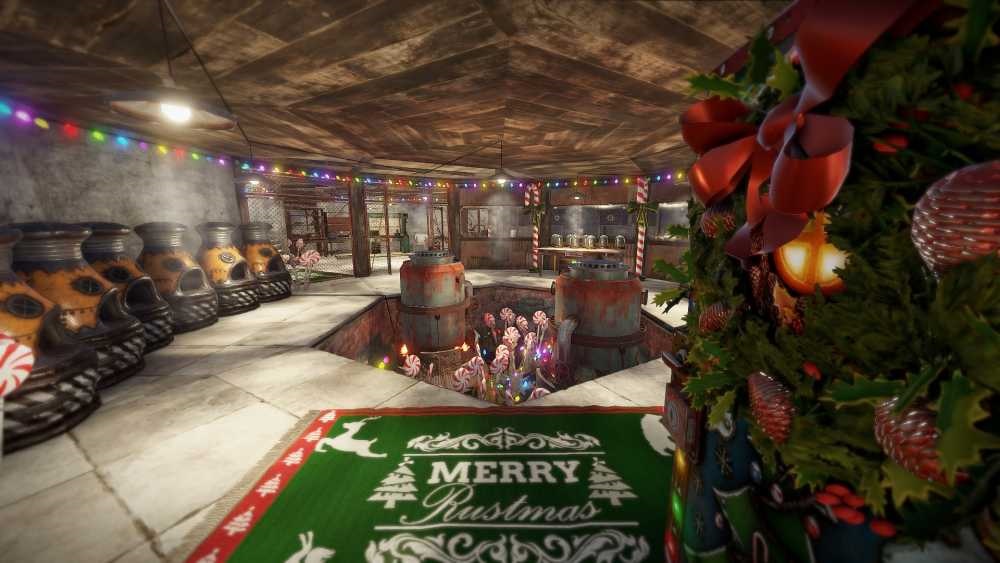 Another Rust base from 2020 Rustmas. Image by Rust.
An entertaining twist was added to this month's Community Update in the form of a Rustmas short film called 'Weed Farmers' and, you guessed it, it's about a couple of rusty Christmas weed farmers trying to make more weed.
The 'Creator Spotlight' this month was on a Rust YouTuber called Tesla and featured a video of him and his team "dismantling" a 64-man Rust clan.
The community update featured a variety of other content, all of which can be viewed on the official Rust news blog.