Rust Permanent In-Game Store Goes Live
Updated: 19 Nov 2021 8:25 pm
Taking down a heli.
Rust has announced that the Rust permanent in-game store is now live.
At 9:00 PM CEST on Thursday, 18 November 2020, Facepunch announced that the Rust permanent store had gone live, and according to the release tweet "featuring the Nomad Hazmat skin and other new items permanently available!"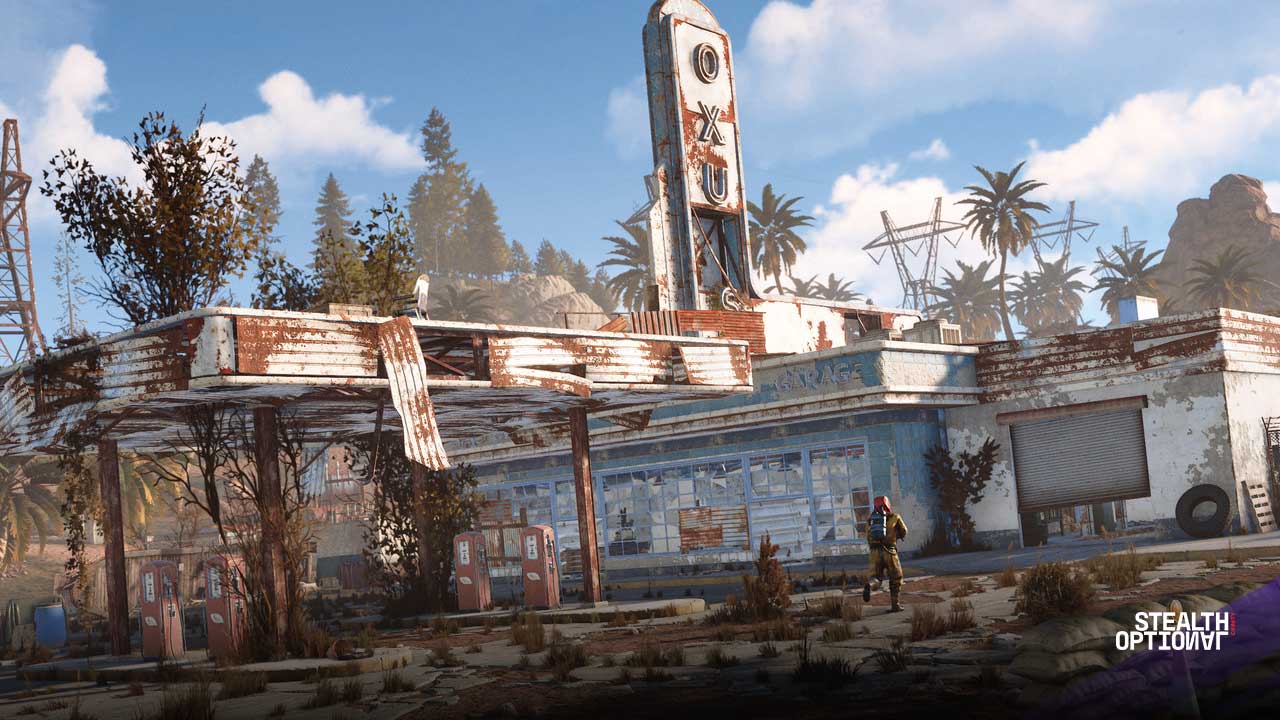 Oxum's gas station. Image by Rust.
Rust stated that players enjoy being able to choose and use interesting new skins, but that many new players are unaware of this feature and of how to use it. 
For this reason, Rust wishes to develop the concept of purchasing premium skins by "having a core offering of permanently available, premium, cosmetic items and skins items that all players (new and old) can buy and use to have more fun with Rust" as stated in their official news release.
Rust has reassured players that despite the opening of the new store, they will still have limited-time and DLC event skins. The store merely provides them with a tool to experiment with a greater variety of new skins and make a selection of skins permanently available.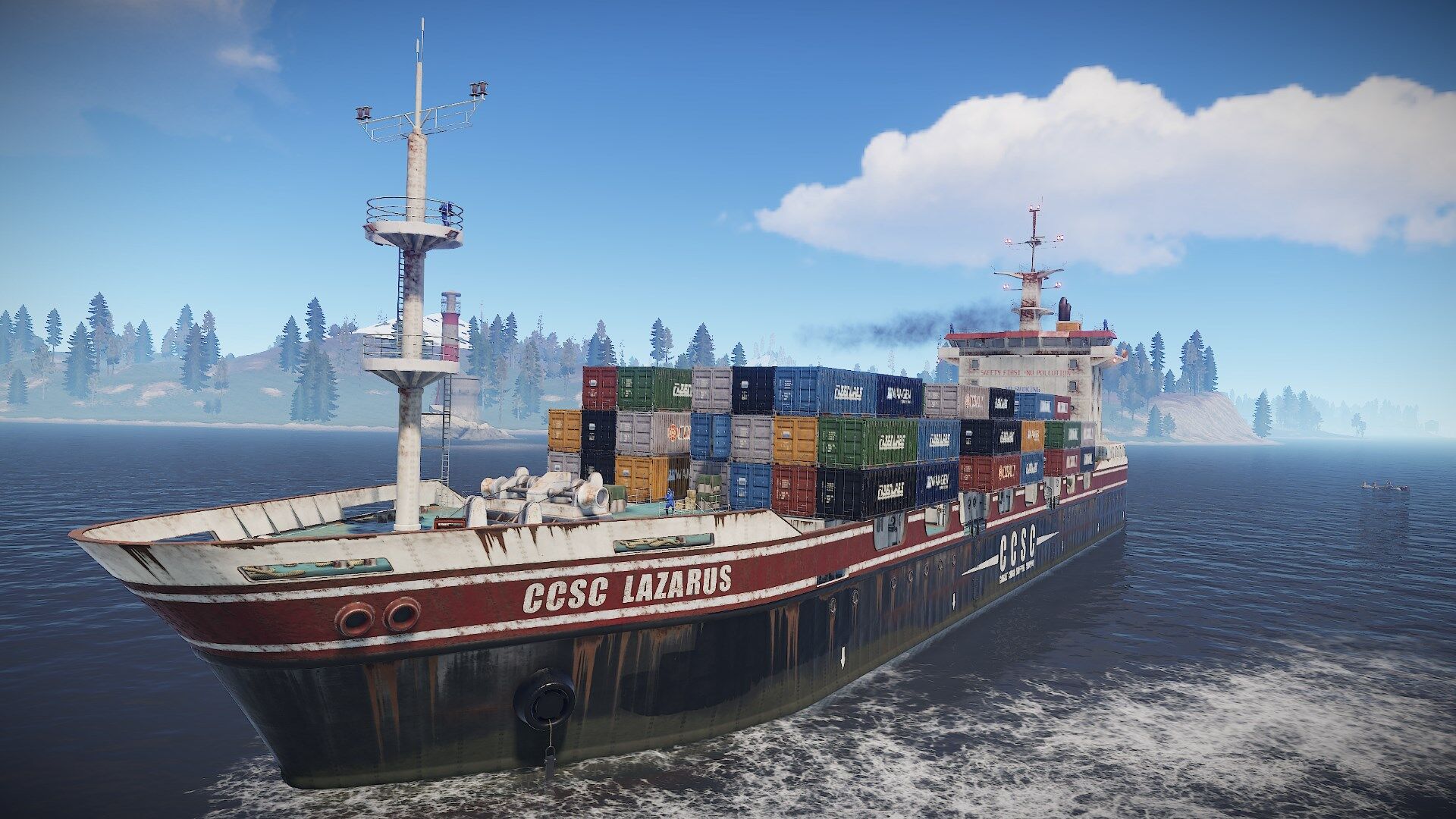 Cargo ship in Rust. Image by Rust.
Rust has also announced the release of several other new items, including lights, underwear, and a sofa.
Furthermore, they have stated that items purchased on the permanent store will not be tradeable like other skins and stuff that they have released in the past. Players also won't be able to trade or sell them on Steam.
The release of a variety of new skins and items has been scheduled to take place over the next couple of weeks. 
Rust has stated in their news release that, "Items on the permanent store may be discounted or discontinued at a later date but we'll give you a heads up when we plan to make this happen."