[Top 10] Best Batman Books That Aren't Graphic Novels
Updated: 25 Dec 2021 3:30 pm
Be it books or games, Batman is always rocking!
Batman's adaptations albeit in games, movies, shows or even books are extraordinary. Batman started in books and comics, being adored by fans around the world and then it was adapted in films and games. In this post, we will discuss some of the most amazing Batman books which aren't graphic novels.
1. The Long Halloween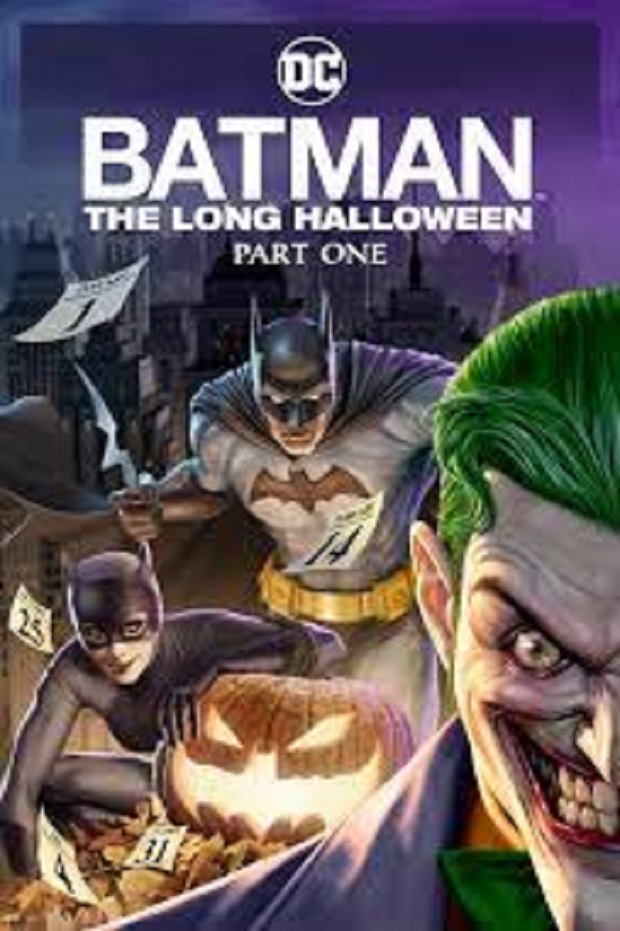 In terms of The Long Halloween, the comic book has developed a cult following and is considered one of the finest maxiseries in the history of Batman comics. This comic book is a must-read regardless of how you look at it, and it will always rank among the finest and most significant Batman tales in the franchise's history. Jeph Loeb did an incredible job constructing his plot and integrating it into the Batman mythology, while Tim Sale's distinctive art made the whole story instantly recognizable. The Long Halloween is an absolute classic that we highly recommend, as we have previously done; the fact that we have included it on virtually every major continuity list speaks for itself, but there is no denying the significance and quality of The Long Halloween, which is why we are including it on our list once more.
2. Batman, Rest in Peace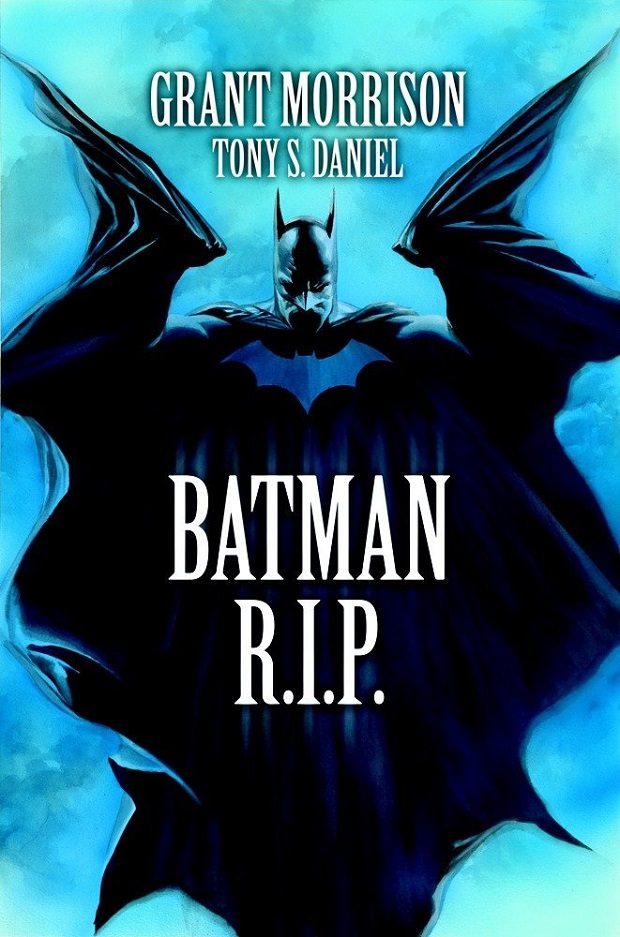 Batman R.I.P. is one of Grant Morrison's most significant works during his career as the primary Batman writer. Despite the fact that some believe the narrative to be somewhat repetitive owing to Morrison's reuse of some plot ideas from previous works, the majority of people see it as a bold and exciting tale that undoubtedly deserves to be gathered as one of the most significant contemporary Batman tales. This is because it was a best-seller and there have been discussions regarding an animated version, which is why we strongly suggest it for your collection.
3. Batman: Zero Year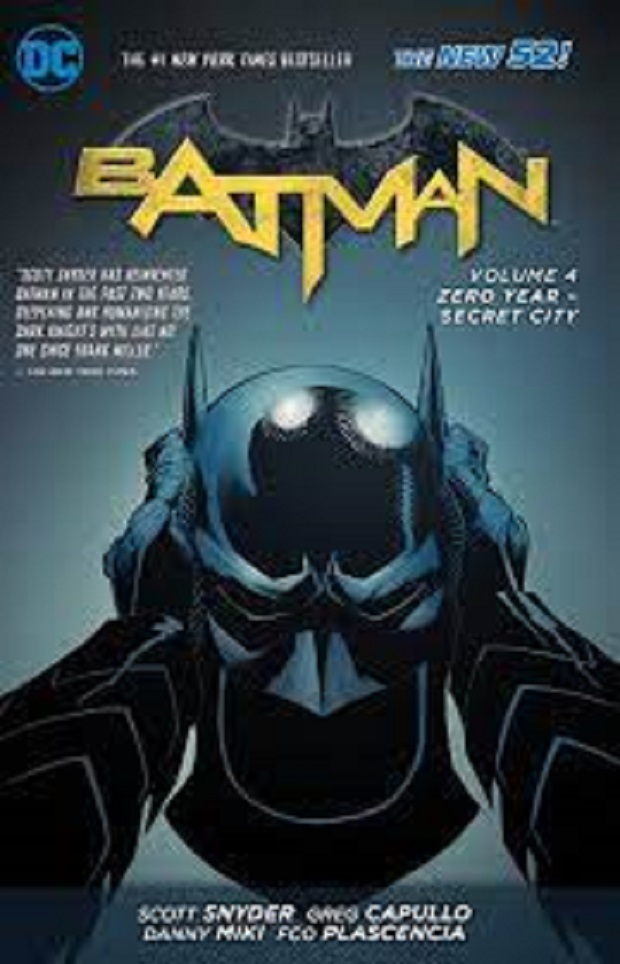 Another fantastic effort from Scott Snyder's creative genius, Zero Year demonstrated how Batman's origin tale can be reworked without sacrificing the essence of the original. Snyder's portrayal of Batman was exhaustive, and Zero Year is another illustration of why this man was one of the greatest and most daring Batman writers in history. The plot follows Batman's early years in Gotham City and his encounter with a new enemy in the shape of the Riddler, who began his career with a scheme so audacious and massive that it almost destroyed Gotham as we knew it. A wonderful tale mixed with Capullo's beautiful artwork, Zero Year is a definite must-read for every Batman fan interested in the history of the Dark Knight's mythology.
4. Batman: Death of the Family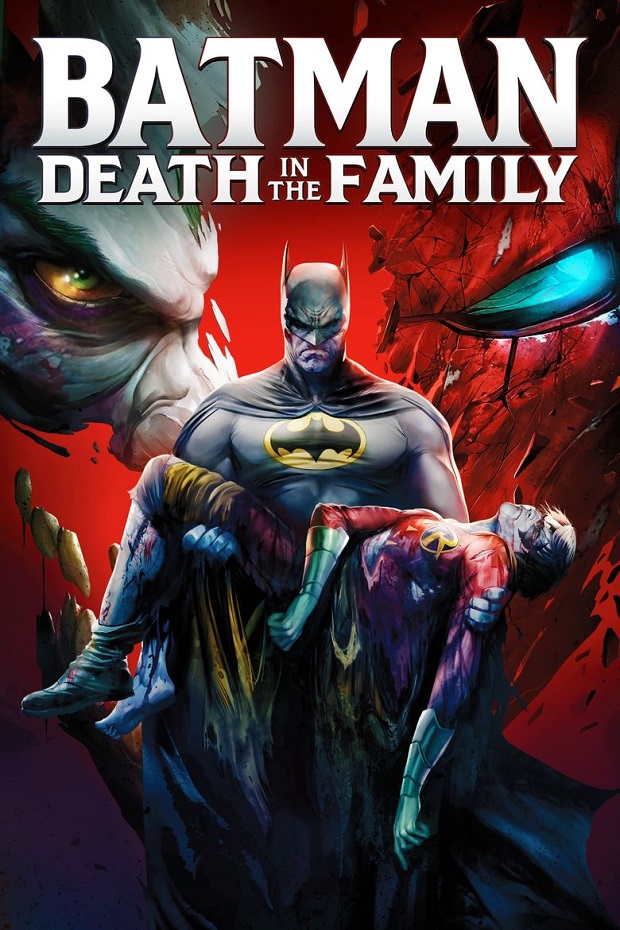 Although the New 52 imprint was not without controversy, almost everyone believes that Scott Snyder and Greg Capullo's Batman run was a tremendous joy. The two of them succeeded in evolving the character and pushing him to previously unimaginable and incomprehensible levels. It all began with "Death of the Family," the plot that forever altered the dynamic between Batman and his archenemy, the Joker. The Joker grew even more crazy and twisted than he had been during his criminal career, testing Batman to his limits. Snyder's masterful narration and Capullo's incredible artwork elevated this storyline to immediate classic status. We have nothing negative to say about "Death of the Family," which is why we strongly suggest it as a must-read for all real lovers. A wonderful aspect of this narrative is that it was only one of many that Snyder and Capullo produced for us, a piece of their take on the connection between Batman and the Joker, a relationship that these two geniuses reinvented, which is why their work is included here, among the finest.
5. Batman: Hush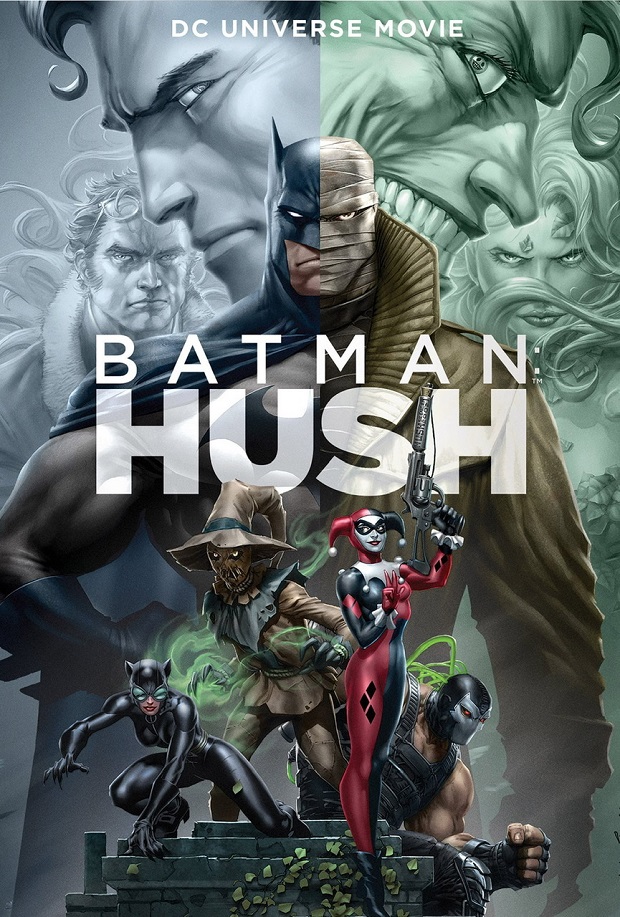 Jeph Loeb was already a well-known Batman writer prior to the release of Hush, since his Long Halloween series was released prior to Hush. Loeb reinforced his narrative abilities with Hush, crafting a fresh, unique plot that is now regarded as one of the greatest Batman stories ever written. The reintroduction of Tommy Elliot, a.k.a. Hush, to the main continuity, was a fantastic addition to the Batman history, since Elliot's masterfully crafted background blended well with what we already knew about Batman. Hush was, in some ways, the anti-Batman, and Loeb, who had already established himself as a master mystery writer (both The Long Halloween and Dark Victory featured a sinister, mysterious serial killer), managed to craft a story that was both acceptable to fans and critics, but also a brilliant stand-alone crime narrative that tested Batman and his investigative abilities. Hush was also a fantastic unique character who has both depth and the ability to instill dread in readers owing to his psychotic nature, which is why we like the Hush tale and believe it to be one of the finest Batman stories ever written.
6. The Knightfall trilogy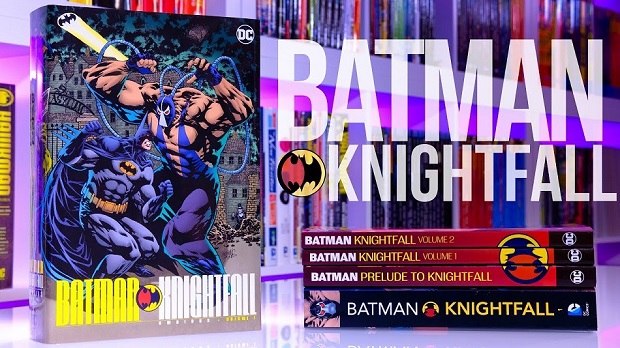 It would take an inordinate amount of time and space to discuss how the Knightfall epic altered Batman and his narratives. This massive series – now collected in three omnibus volumes – was a significant 1990s tale that not only introduced Bane to the main continuity, but also delved even deeper into Batman's mind and took on a darker tone. It underwent significant changes. It altered readers' perceptions of the previously invincible Batman. It established the idea of a "out-of-control" Batman other than Bruce Wayne and elevated Jean-Paul Valley, who had previously been a supporting character known as Azrael, to a more prominent position. Knightfall was a very enjoyable and significant narrative that established the tone for subsequent tales, and it continues to be one of the most vital and must-read installments in the Batman mythology. These three omnibus volumes are required reading for any serious collector.
7. Batman: Endgame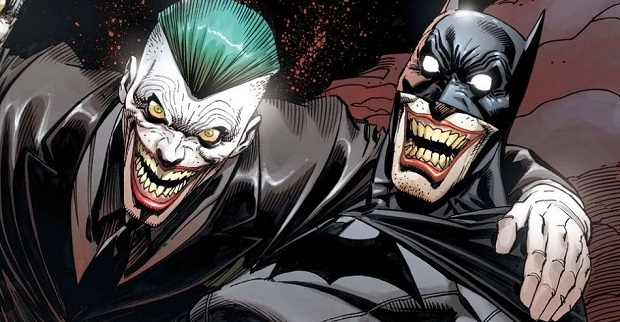 Endgame is very probably the finest of Snyder's Batman tales, and definitely one of the best Batman stories ever written. Snyder's portrayal of the never-ending Batman/Joker relationship culminated in a dramatic clash in Endgame, which temporarily altered Batman's narrative. The narrative had universe-wide ramifications, and Snyder's subsequent New 52 stories mirrored these events, demonstrating Snyder's ability to be both inventive and strong as a storyteller. When combined with Greg Capullo's magnificent artwork, you get a true contemporary masterpiece.
8. Batman: Night of the Owls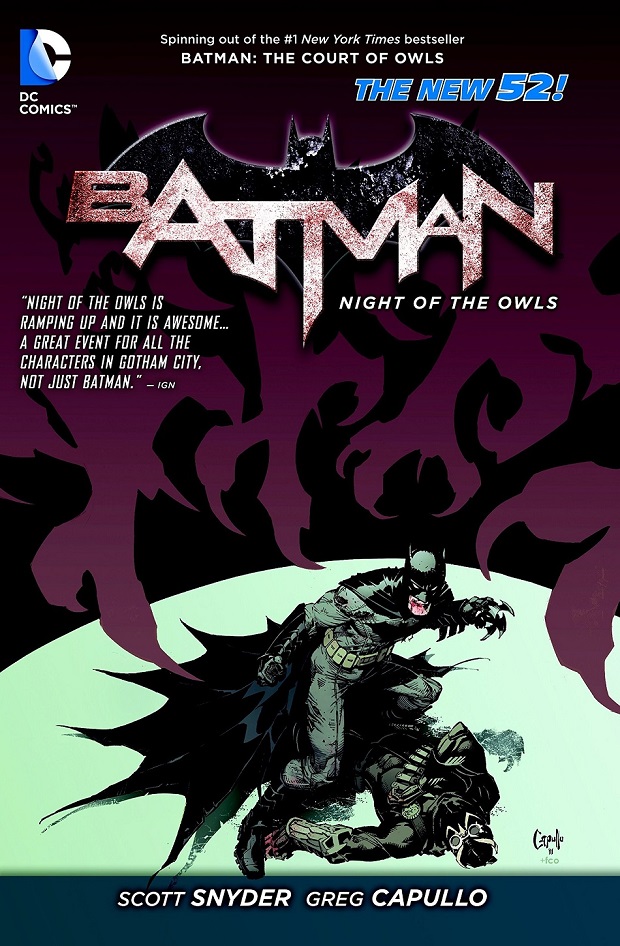 We are all aware of how Snyder and Capullo altered Batman during their time on the New 52's Batman adventures. Capullo's incredible artwork complimented Snyder's superb storyline, and the two of them fundamentally altered our perception of Batman and his exploits. While several tales concentrated on established parts of the Batman mythology, Snyder never shied away from introducing anything new, and some of his novelties have already been ingrained in the Batman canon, which is nearly unprecedented for newer additions to the canon. Among these novelties is the enigmatic Court of Owls, a shadowy institution said to have ruled Gotham City from its inception. This was a bold extension of the long-established mythos, but the Court of Owls swiftly became a part of the Batman canon, with the "Night of the Owls' ' serving as the primary plotline that revealed the scope of the organization's capabilities. This inter-universe crossover event is without a doubt one of the most significant contemporary Batman tales, as it extends and partially redefines the well-established mythology, and is not just a terrific read, but a foundational modern tale that you simply must read.
9. No Man's Land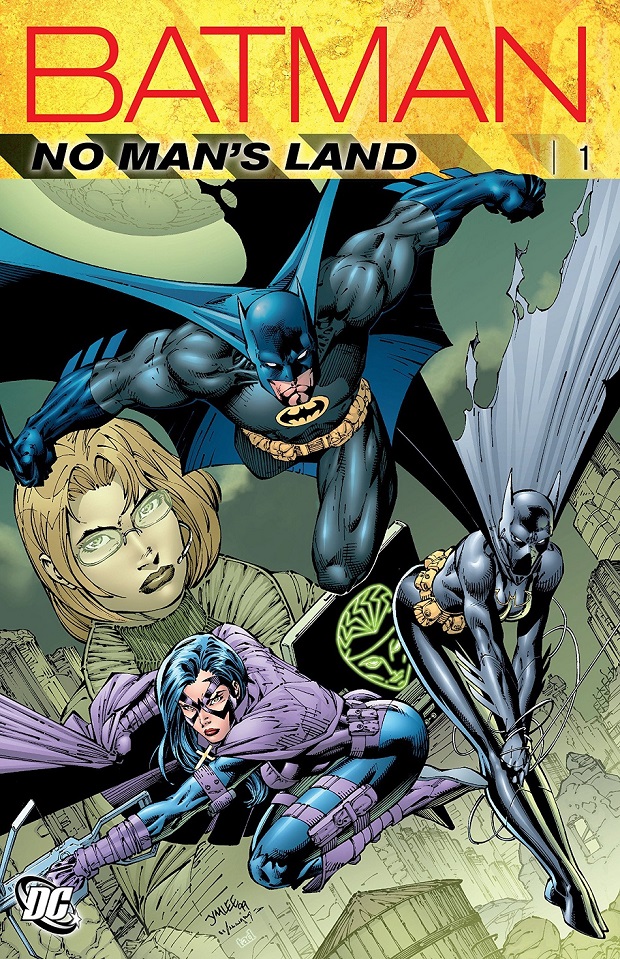 No Man's Land is a pivotal and critically acclaimed Batman narrative. It was a genuinely monumental in-universe event that demonstrated what would happen if the criminals split Gotham and gained control of the already unstable city. This scenario was largely incorporated in Nolan's The Dark Knight Rises and the television series Gotham. Although it had no worldwide influence – though it did have an impact on individual tales – No Man's Land is without a doubt one of the most intriguing and inventive Batman stories ever written and is well worth your attention. We suggest reading the Cataclysm prologue, as well as the sequels Batman: Evolution and Bruce Wayne: Fugitive, in order to properly appreciate the whole tale and its relevance.
10. Batman: City of Bane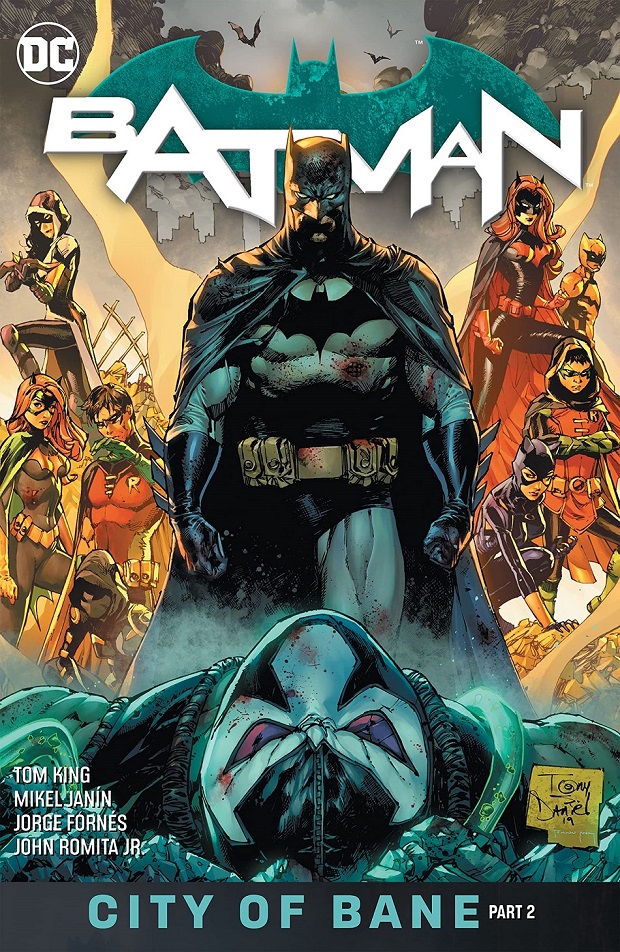 Tom King's latest narrative, which included yet another dramatic confrontation between Batman and Bane, was one of the high points of his time on Batman. In a plot reminiscent of the epic Knightfall trilogy, Batman must once again raise the bar in order to fight Bane and another dangerous adversary - his own father. With significantly greater stakes this time around, King's fresh take on the Batman/Bane rivalry is one of the finest contemporary Batman tales and is undoubtedly a story that has already become an integral component, despite its brief existence, which is why we strongly suggest it.
Conclusion
Batman's story is either on television or hardcopy, it's well-written and very fun to interact with. For our regular book enthusiast; Batman is available in books as well so they can enjoy reading the Dark Knight's story. 
I hope you enjoyed going through these amazing Batman books, let me know in the comments if you think any other Batman book deserves to be in this list!
You may also be interested in:
[Top 10] Batman Best Fights of All Time
[Top 10] Batman Best Actors of All Time (Ranked Worst to Best )
[Top 10] Batman Best Suits Evolution (Ranked Weakest to Strongest )
Image Gallery