Top 10 Best Overwatch League Teams Ranked
Updated: 25 May 2019 12:01 am
Who's got what it takes to be the very best (like no one ever was)?
You want to follow Overwatch League gameplay, but are you following a successful team? If you're a fan of a team that isn't good, you're dooming yourself to disappointment. Here are the Overwatch teams ranked worst to best so you know when to care and when to look away. Read this article to majorly enhance your Overwatch League viewing experience.
10. Shanghai Dragons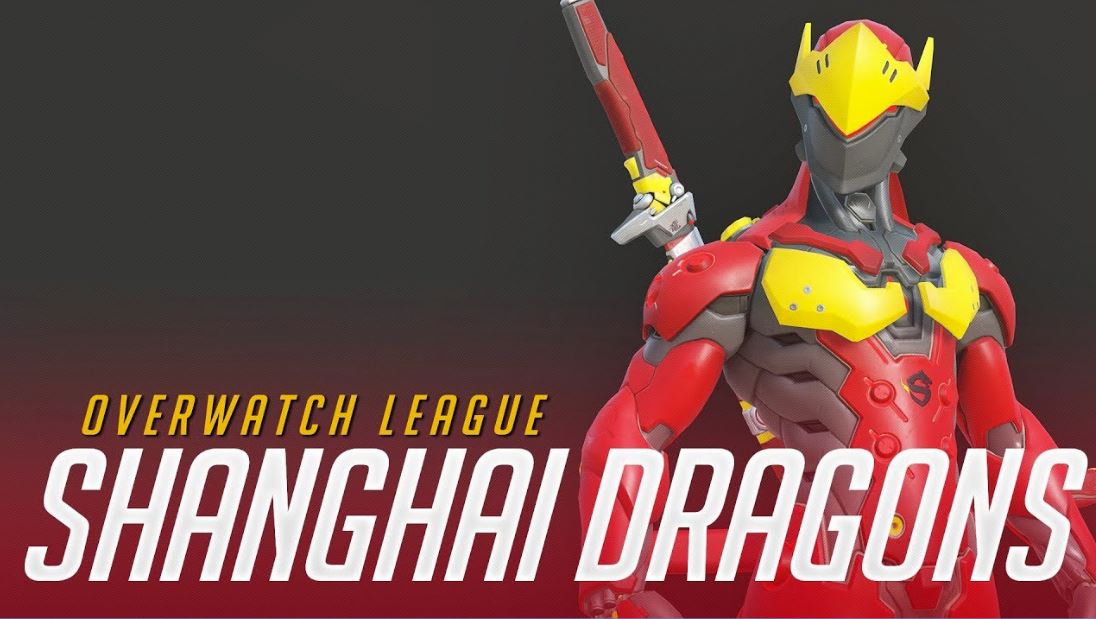 The Shanghai Dragons currently rock ared, yellow, white, and black color scheme
The Shanghai Dragons are the Overwatch team of Shanghai, China. It's tough not to feel sorry for this team. They had an 0-40 record. That means that they lost every game they played. Over the course of last season, they lost two coaches, two of their best players, and had to practice without a translator, which means there was no way for Chinese and Korean players to understand each other. Yes, they have Geguri, one of the best tanks in the league, but they didn't have a way to coordinate effectively.
9. Florida Mayhem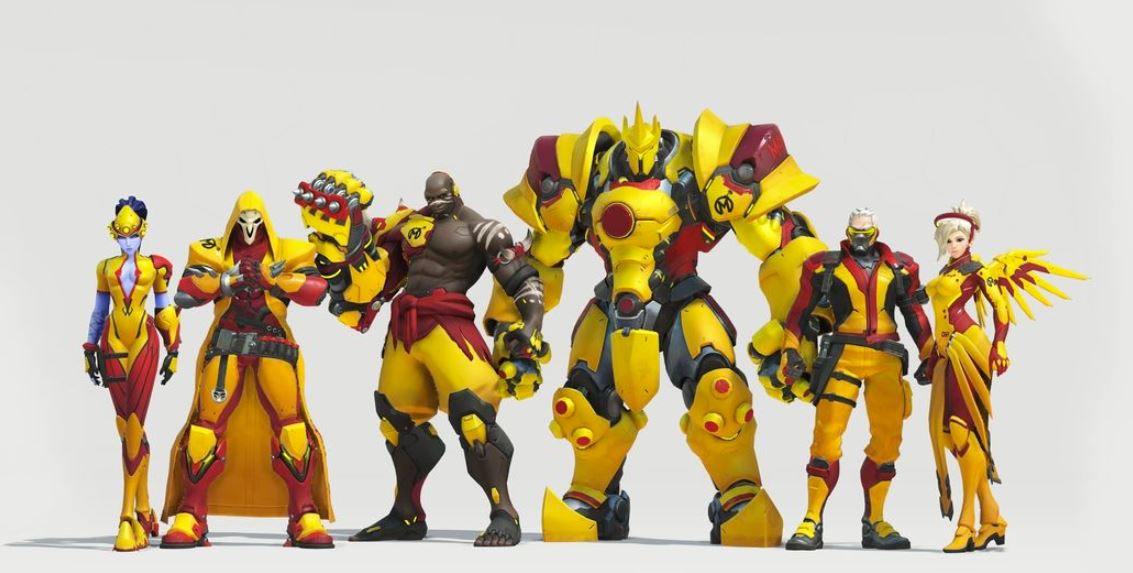 Florida Mayhem's team uniforms, whose colors bare a slight resemblance to a certain fast food company
The team hailing from Miami, Florida, wears yellow and red, and they're relatively new to the league. They've never done better than 33% of victories on Hybrid and Assault maps, and 13% on control maps. Some individual players, such as Sayaplayer and Logix, bring some strong skills. However, poor coaching and a lack of teamwork mean they haven't been able to pull off any big wins.
8. Seoul Dynasty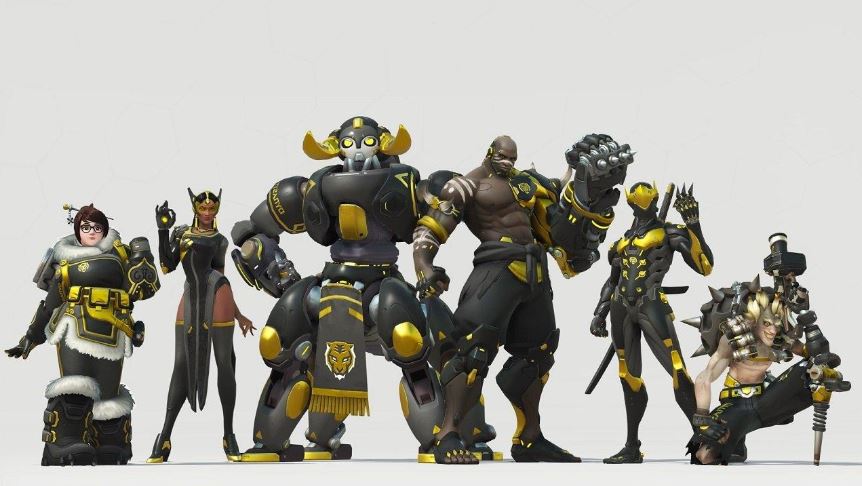 The Seoul Dynasty team rocks elegant and sleek looking uniforms
Seoul Dynasty is the Overwatch team from South Korea, but lately, the Dynasty has fallen. At first, the team was doing great, with back-to-back World Cup wins. Despite a strong showing in the early part of the season, they've been called "the biggest disappointment in the League." Although Fleta is a strong DPS, they lack a good main tank. Coaching hasn't been able to make up for the gaps in the player roster.
7. Houston Outlaws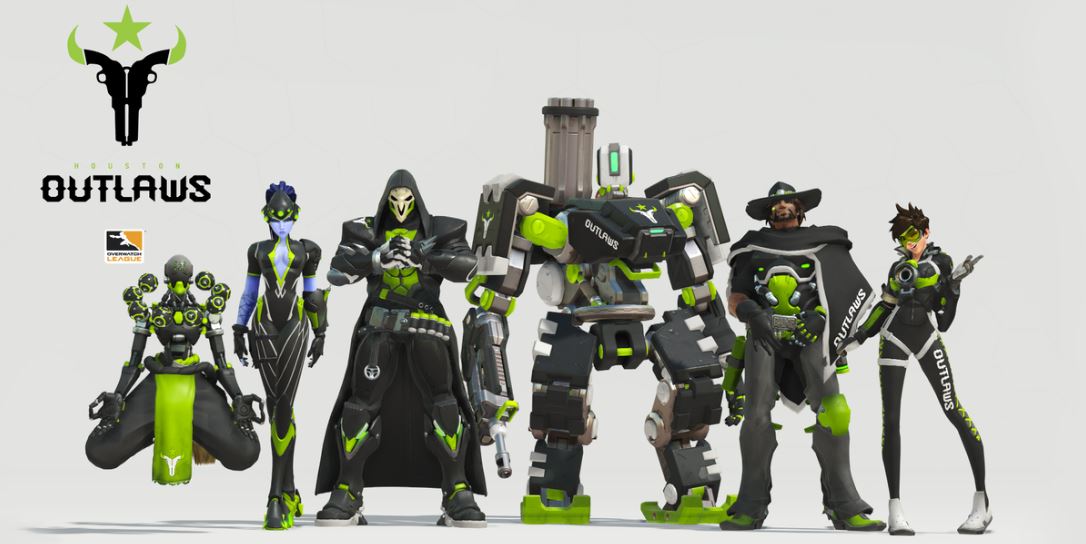 The Houston Outlaws have boldunforms which shout--don'tmess with the west!
The Houston Outlaws represents Texas, USA. Their team colors are green and black, and they placed 7th this season. Although they had a strong winning streak, consisting of 18 maps, they faltered after San Francisco Shock broke that streak. When the meta changed, especially in relation to Junkrat and Mercy, they had trouble adjusting. Additionally, they struggled with flexibility in team composition. However, the team has strong individual players, such as Muma and LiNkzr. It's possible they could do a lot better next season.
6. Boston Uprising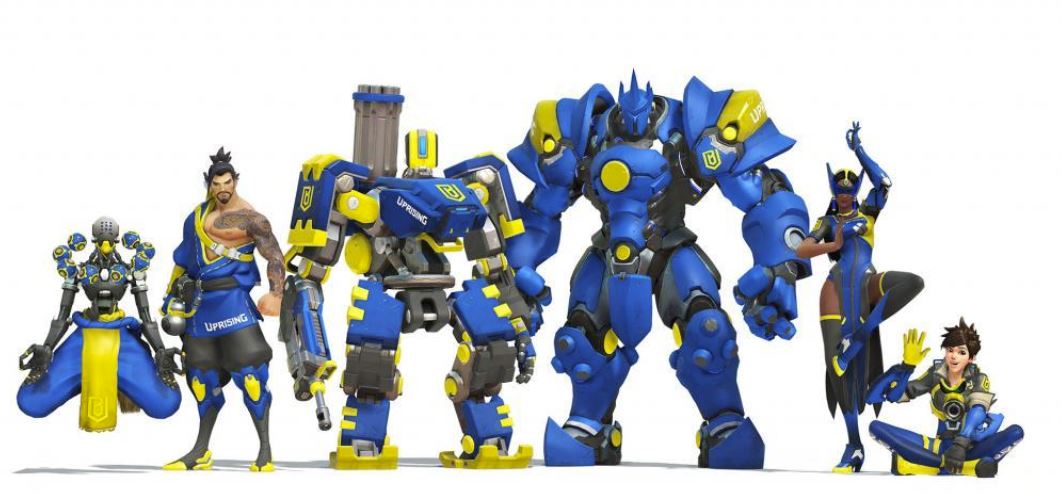 Boston Uprising's team uniforms are calm, cool, and collected
Boston Uprising represents Boston, Massachusetts, and they have many international players. Their losses this season can be traced to many unfortunate factors. During Stage 1, they were doing great. But then Tracer got nerfed ( her pulse bomb damage was reduced), and Brigitte, a hero she's weak to, was introduced. The team also lost their coach when he went to work for the San Francisco Shock. As a result, they've been in a slump. Nevertheless, their victories are impressive and will be strong contenders next season.
5. San Francisco Shock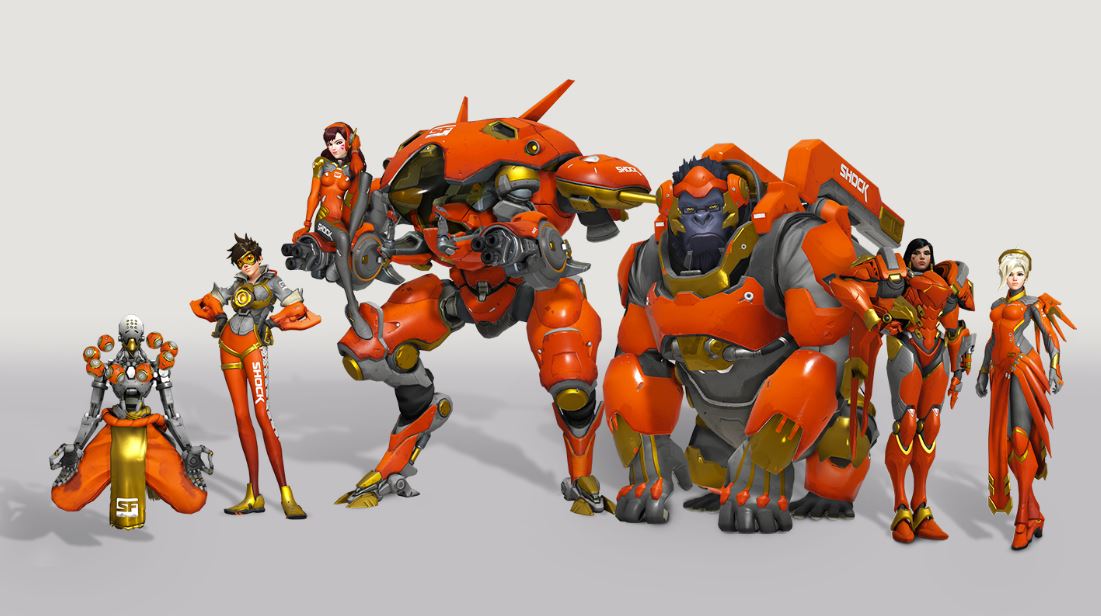 No surprise here--this San Francisco based team dons some pretty shocking colors
A solid mid-ranking team from San Francisco, California, Shock wears orange, gold, and grey. Their DPS player "Architect," aka Park Min-Ho, is one of the league's strongest players. As a team, they're erratic but scrappy. Although they missed the playoffs due to early struggles, they improved after snagging an amazing coach. They had an early rough start, but are bringing in some amazing young talent. As for next season, anything goes.
4. Philadelphia Fusion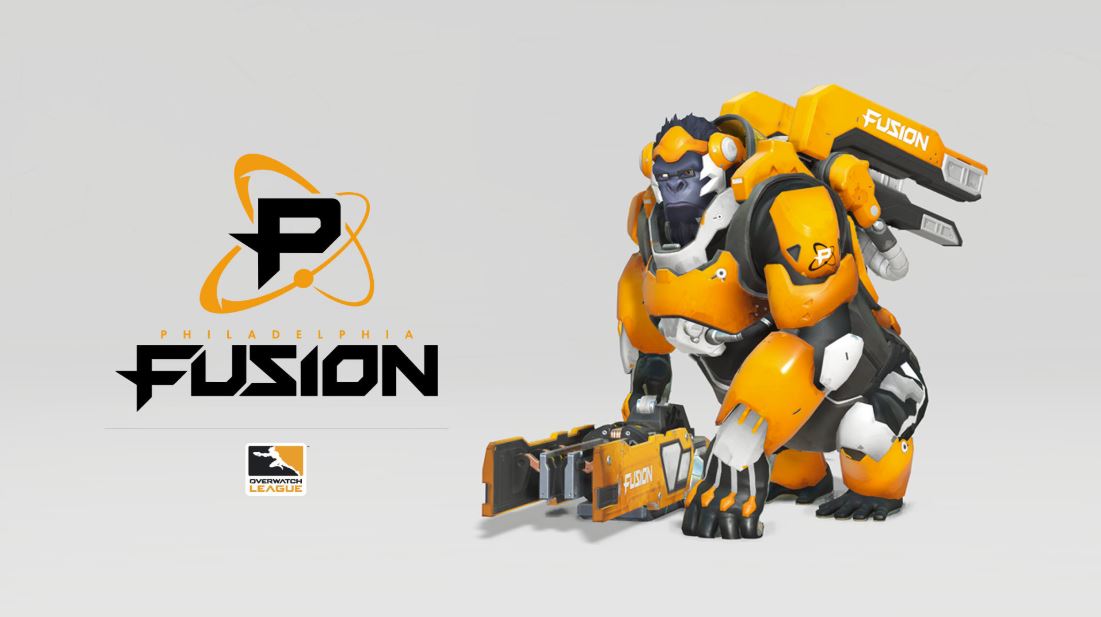 Winston sporting the Philadelphia Fusion colors
Philadelphia Fusion, based in Philadelphia, Pennsylvania, is another strong middle-of-the-pack team that had a surprise advance to the finals. Their colors are black, orange, and white. Although the front and back lines don't always communicate well, they're a flexible team that knows how to adapt to changes in the meta. Prior to the season start, SADO was handed a suspension for account boosting. Players also had trouble with visas. These struggles made them an underdog, but they pulled off shocking victories, even against New York Excelsior.
3. New York Excelsior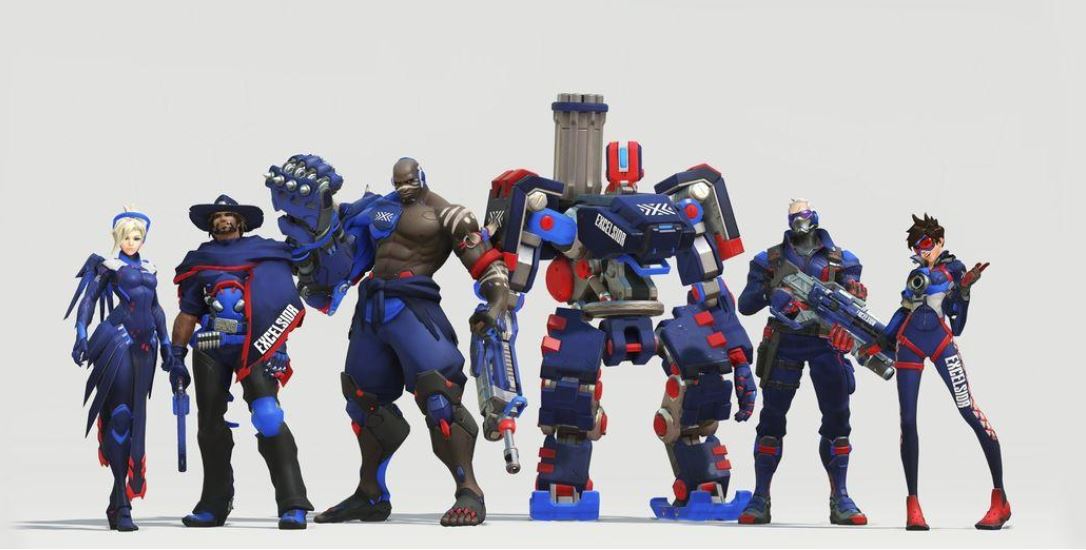 Despite the misleading juxtaposition of thesehot and cold colors, NYXL is only going up from here--ever upward!
New York Excelsior or "NYXL," as fans call the team, from New York, New York, represents America's sleekest city in fashionable blue and red. Why is this team so successful? You could point to individual players like Sabeyolbe, the league's most dazzling Tracer, Big Boss Pine's unbelievable Widow shots, and JJonak's terrifying and murderous Zenyatta which deals the damage of an extra DPS. But it's the way the team works together as a whole that makes them hard to beat. They have great communication, and every player on the roster brings something special. In fact, the entire starting roster was selected for the OWL All-Star team.
2. Los Angeles Valiant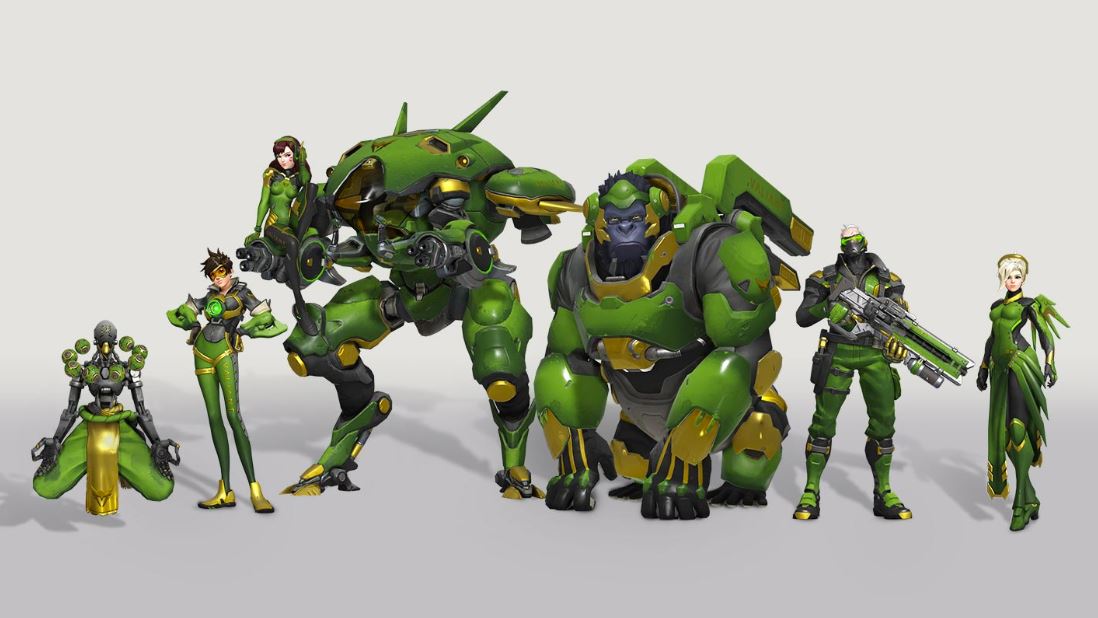 With the Los Angeles Valiant's strong roster, they have enough to make any team green with envy
The Los Angeles Valiant is from Los Angeles, California, but don't confuse them with the Los Angeles Gladiators. Valiant won the Stage 4 finals with an exciting upset over New York Excelsior. With a strong dive composition, they're first in the Pacific division. They've got Agilities, one of the best Junkrat/DPS players in the league, backed up by strong communication and teamwork. They've also become the first non-Korean team to win a stage final.
1. London Spitfire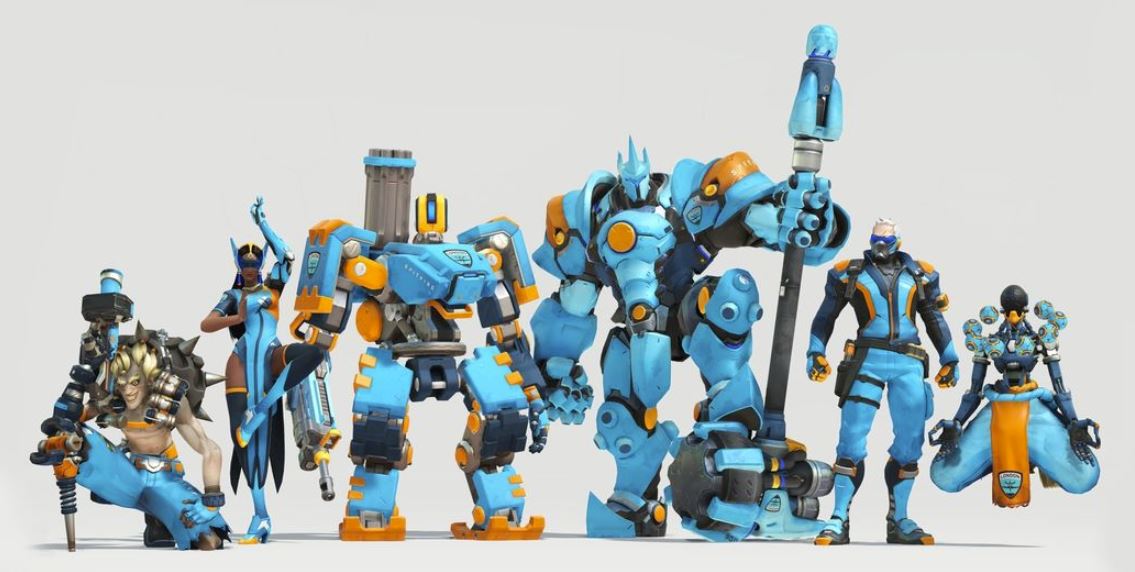 Rocking the colors of orange, light blue blue, and dark blue, London Spitfire is the team to jump out of your seats and root for
Currently, London Spitfire, based in London, England, has a lot to be proud of. Named after the famous airplane that defended London during WW2, Spitfire had a strong game last season. What makes them so successful are their strong DPS players that pull off amazing, how-can-they-do-that shots every game. For example as Soldier 76, DPS Birdring had 21 eliminations every 10 minutes. That's more than 2 enemy players killed every minute! Another Spitfire DPS player, Profit, was named the Grand Final's MVP for his incredible Hanzo aim and precision. They triumphed this past season, and they're likely to be strong contenders for next season's title as well.