The 30 Best Sarah Kerrigan Cosplays We've Ever Seen (Best Looking)
Updated: 30 Sep 2022 1:48 pm
"Cute. Where's my real ally?"
Top 30 Best Sarah Kerrigan Cosplays
Starcraft is a series of science-fiction strategy video games developed in 1998 by Blizzard Entertainment. The plot revolves around a conflict between three galactic species vying for dominance of the galaxy. Due to her significant part in the plot, Sarah Kerrigan is one of the franchise's most well-known characters from the Terran (or human species). Fans proudly chose to cosplay as her various physical transformations that occur during her tale arc. Here are 30 of the most attractive Sarah Kerrigan costumes.
30 Raven H Rose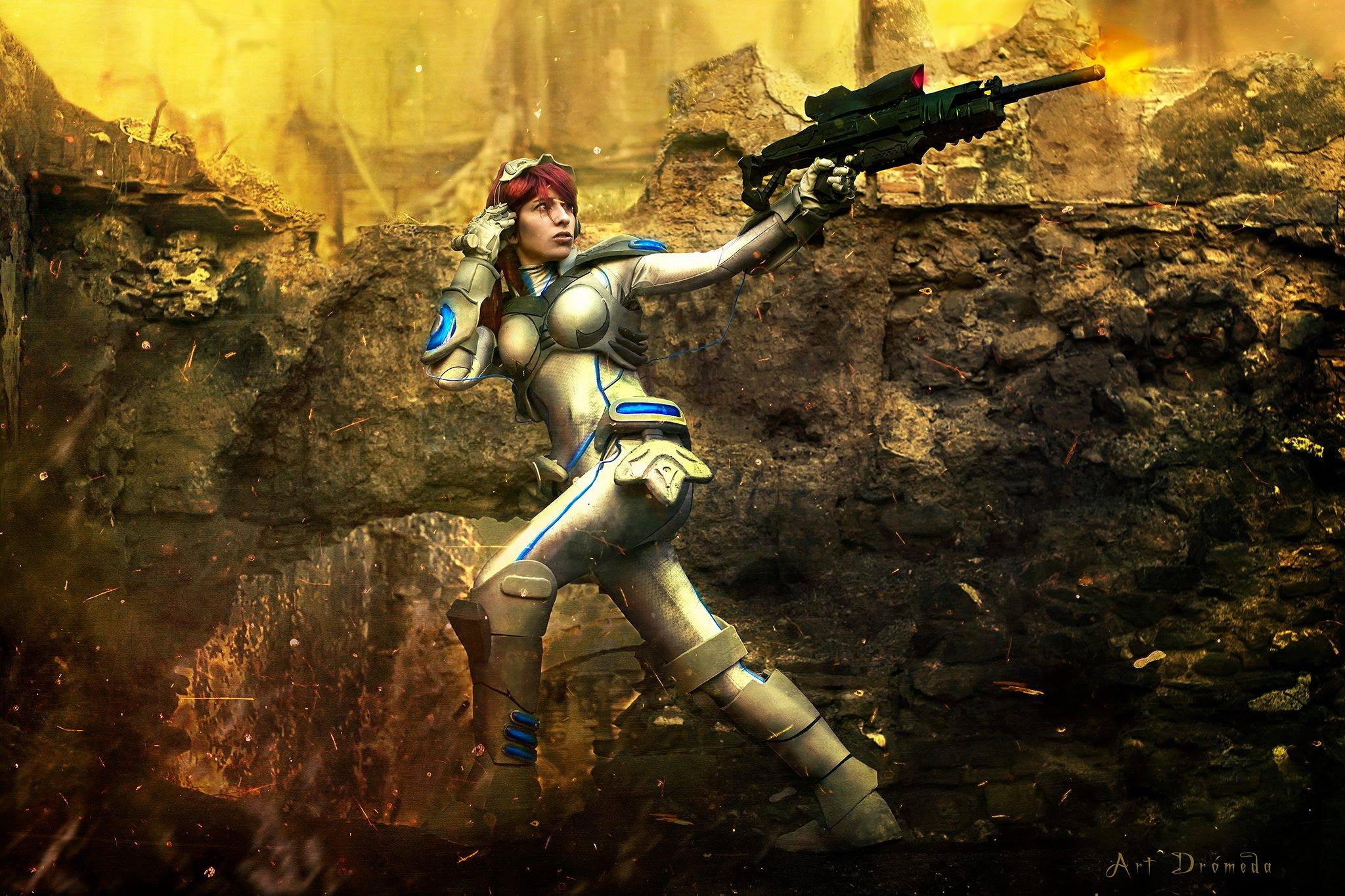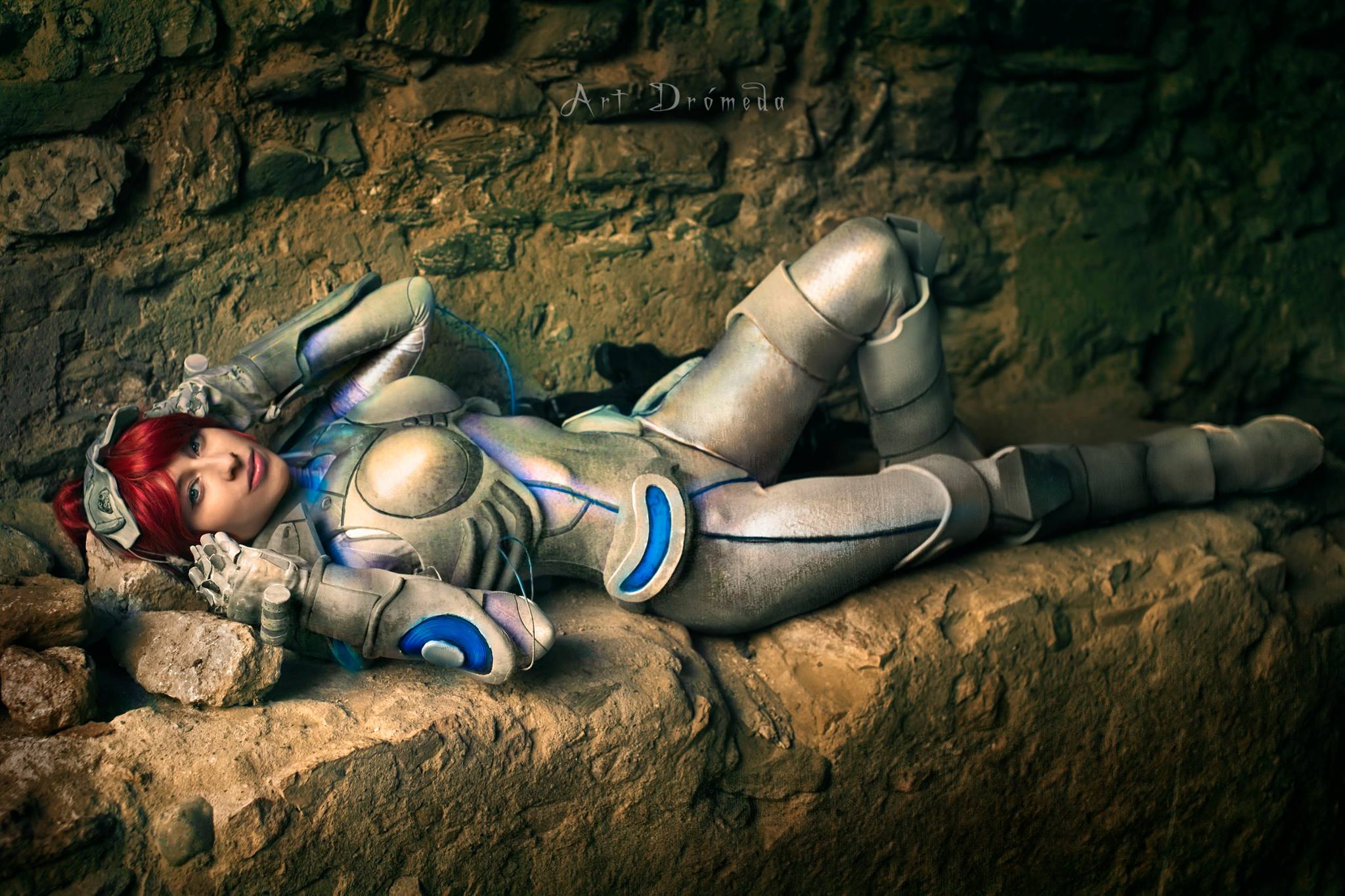 Cosplay by Raven H. Rose
When Sarah injured her parents unintentionally as a child, her psychic skills were revealed. She was chosen to undergo training as a psychic operative in the covert Ghost Program of the Terran Confederacy.
29 Freia Raven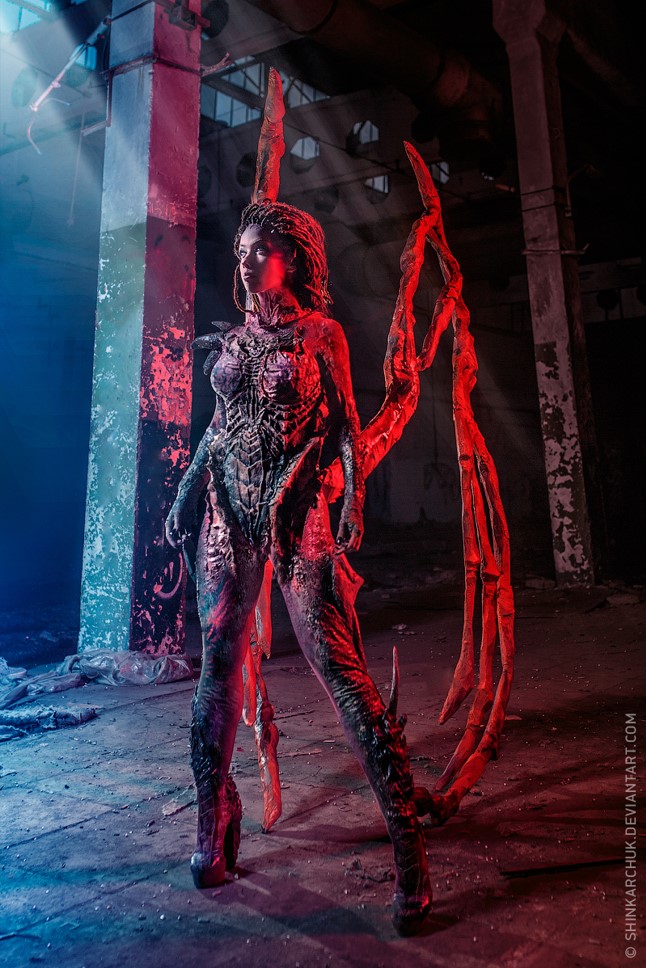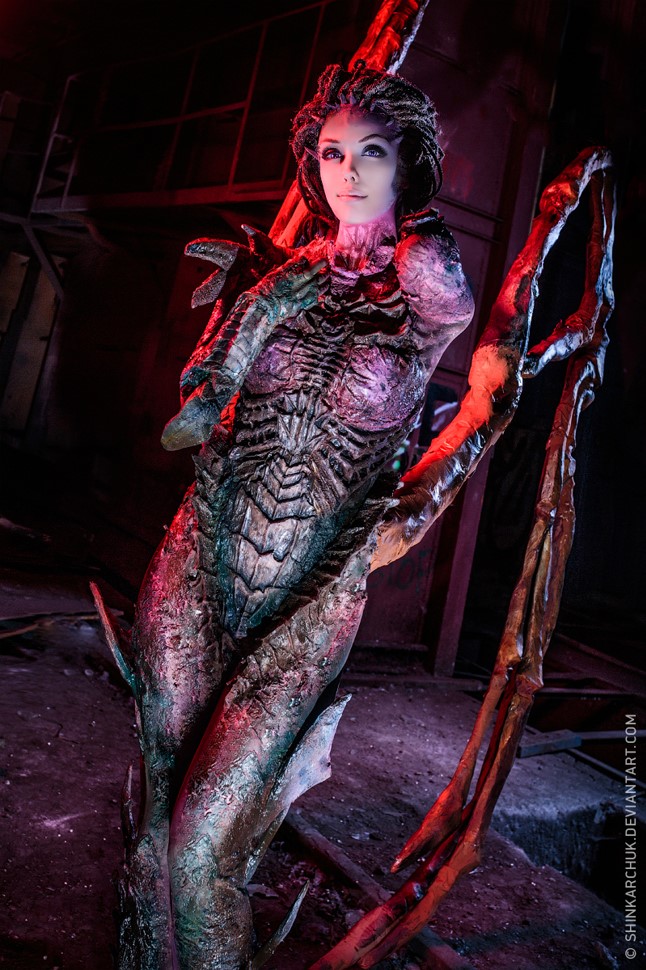 Cosplay by Freia-Raven 
Sarah was abducted and infected by the Zerg Swarm, who took her in order to convert her into the next Overmind. The original Overmind did this to protect the Zerg, sensing her strong psychic talents that may be exploited as a powerful weapon.
28 Feyische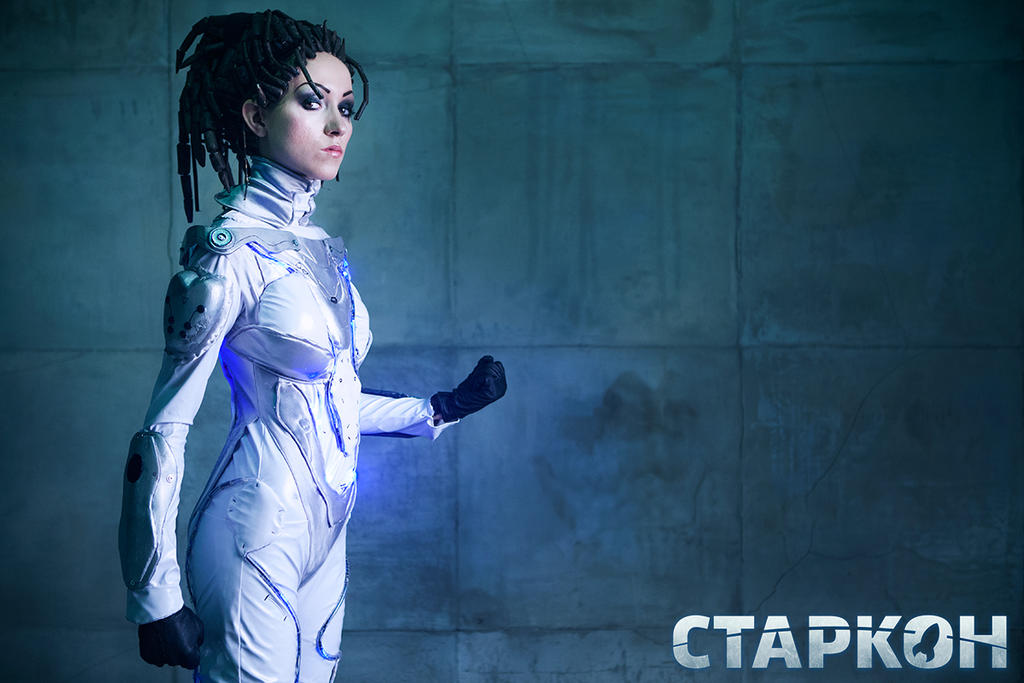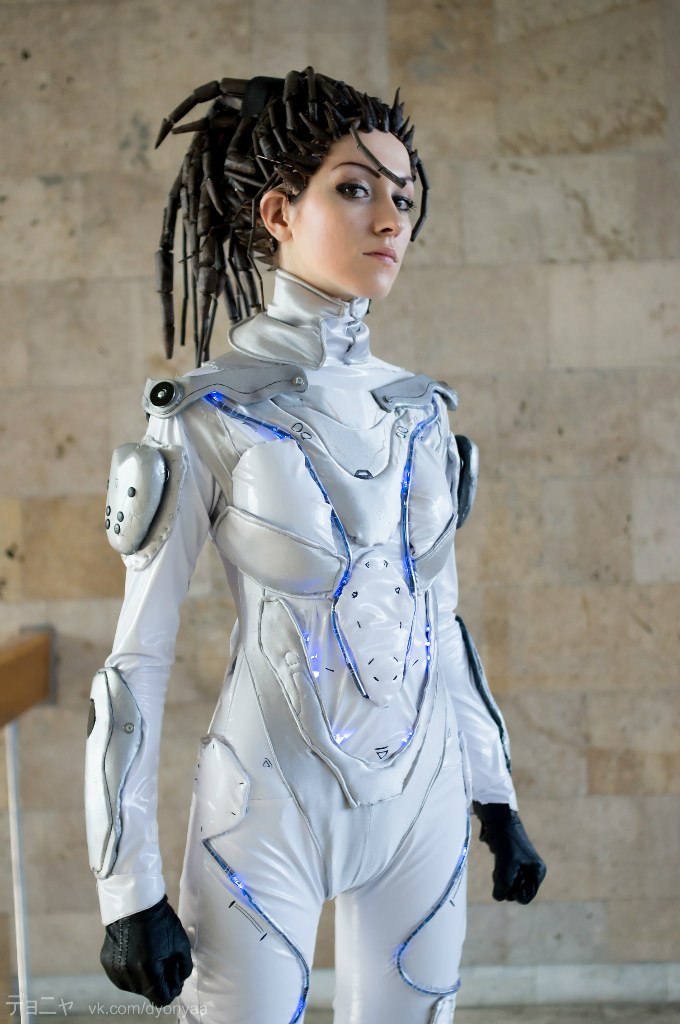 Cosplay by Feyische 
Sarah was attacked by Raynor's Raiders, who constructed a device to eliminate the infestation within her, sometime after the Second Great War began. It worked, and she became more human again. She still had some Zerg DNA, though, since her hair was replaced by an antenna that resembled dreadlocks.
27 Eylerwain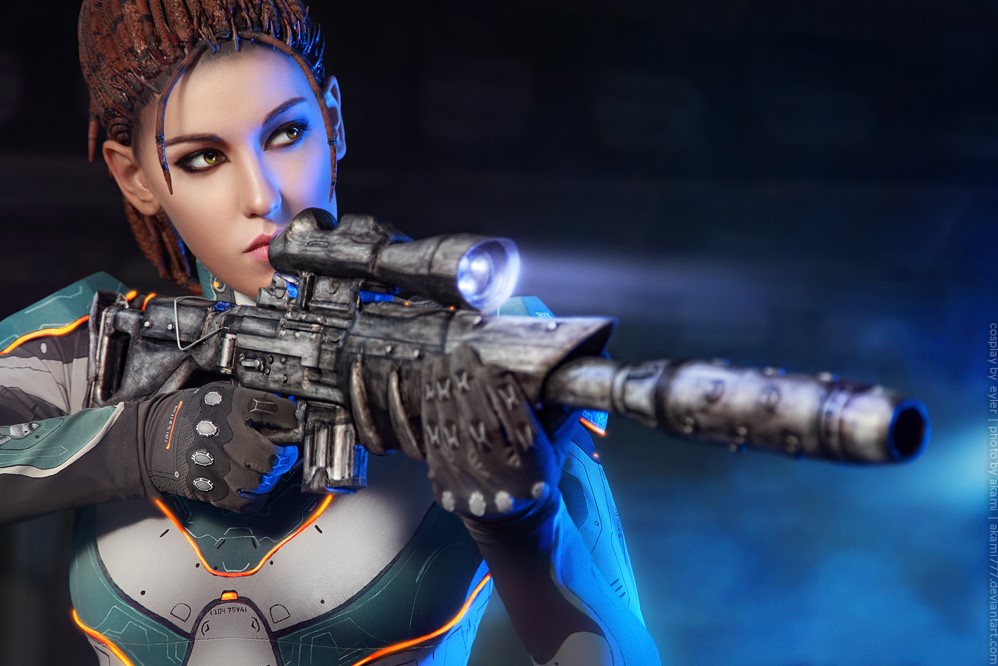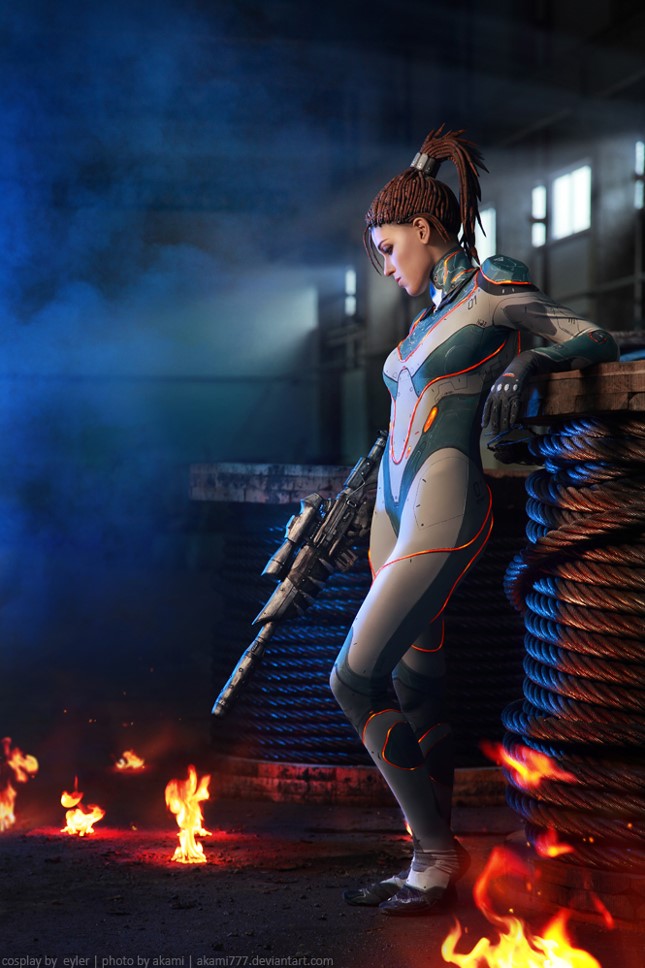 Cosplay by Eylerwain  
Sarah was once again up against an organization called the Dominion that was out to murder her. This time, she was fighting alongside her former partner, Raynor, as they made their escape.
26 Safana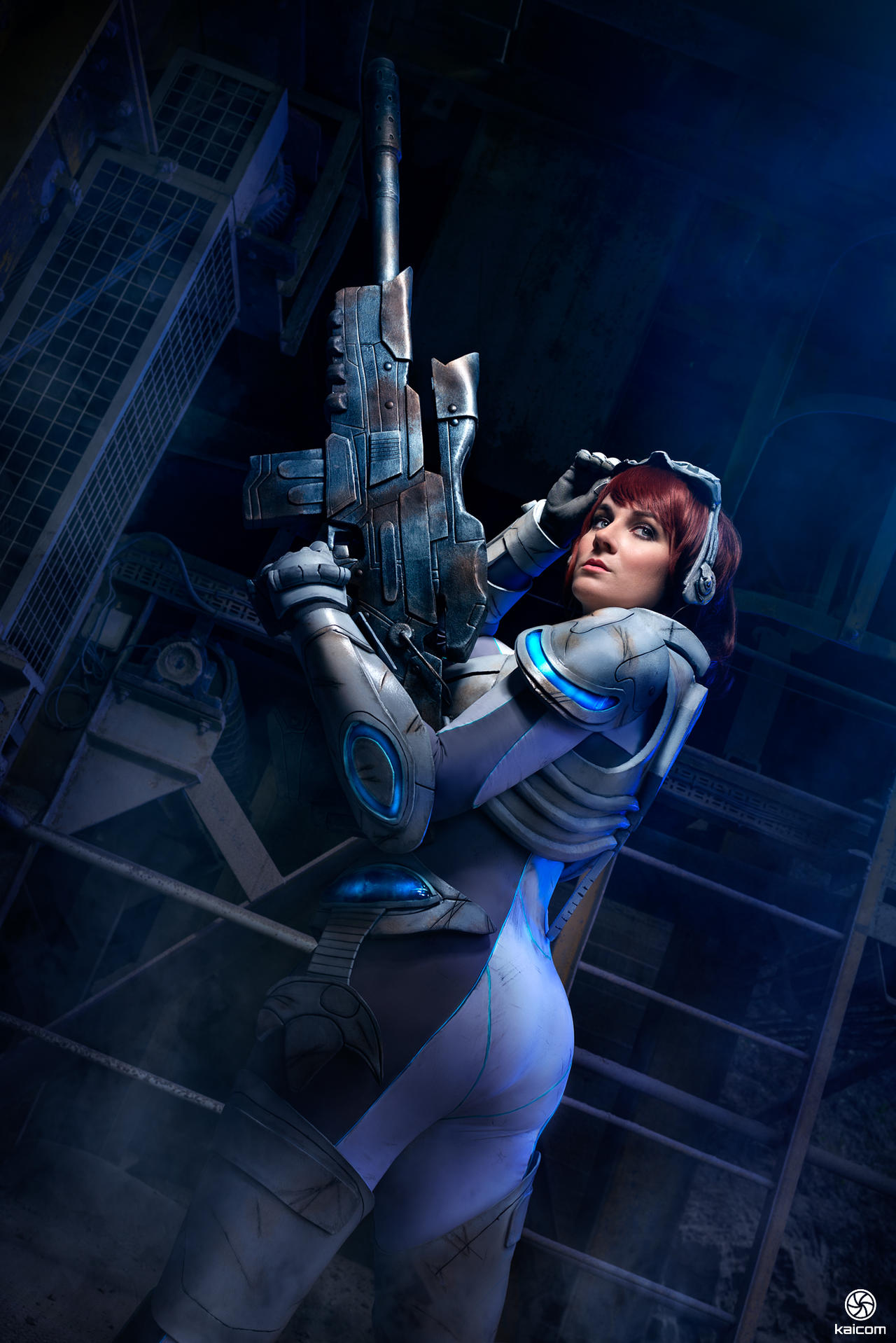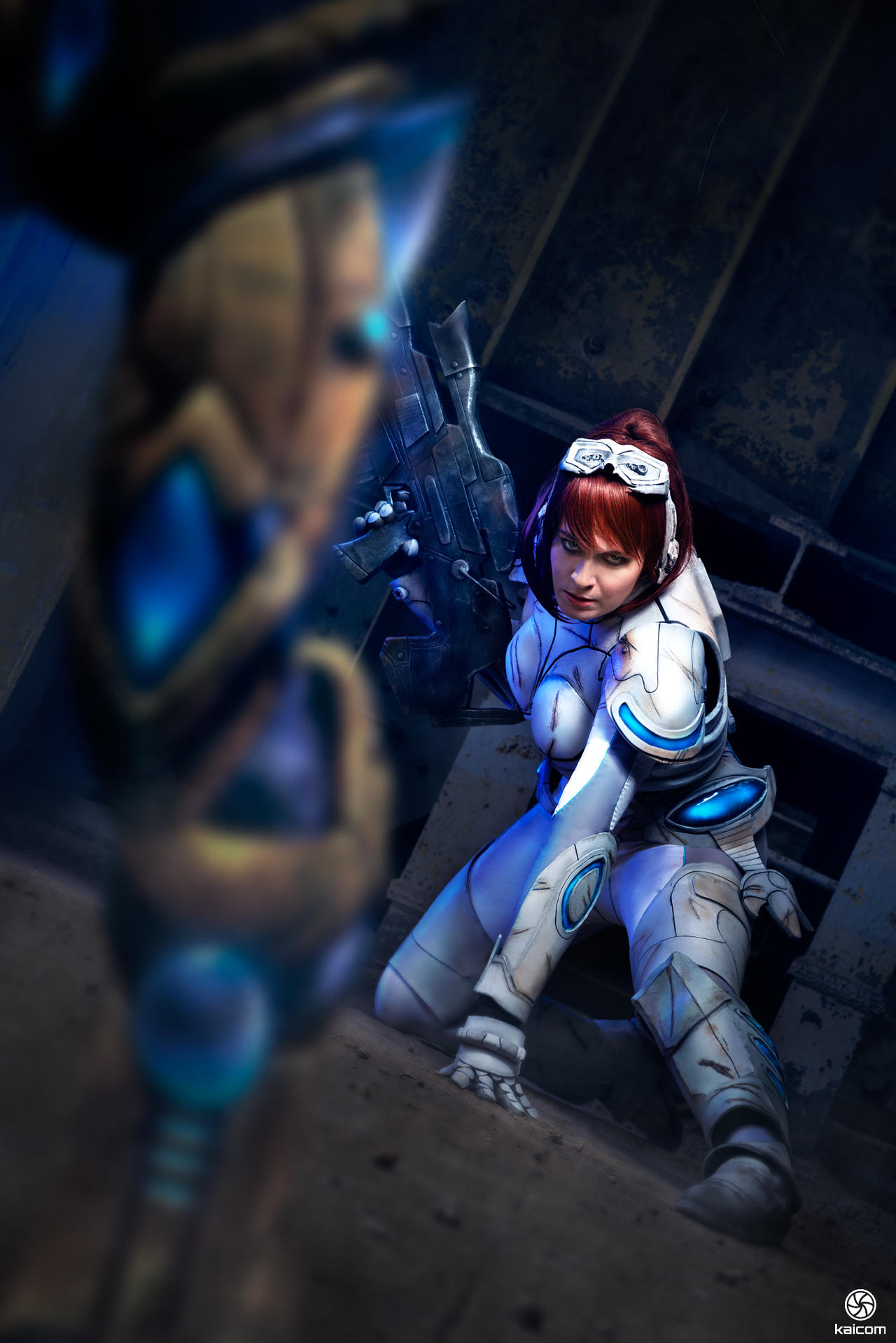 Cosplay by Safana 
By the time the Great War began, Sarah had traveled to other planets to learn how the inhabitants felt about the Confederacy to incite revolution. Around that time, she first met Captain Raynor.
25 Jessica Dru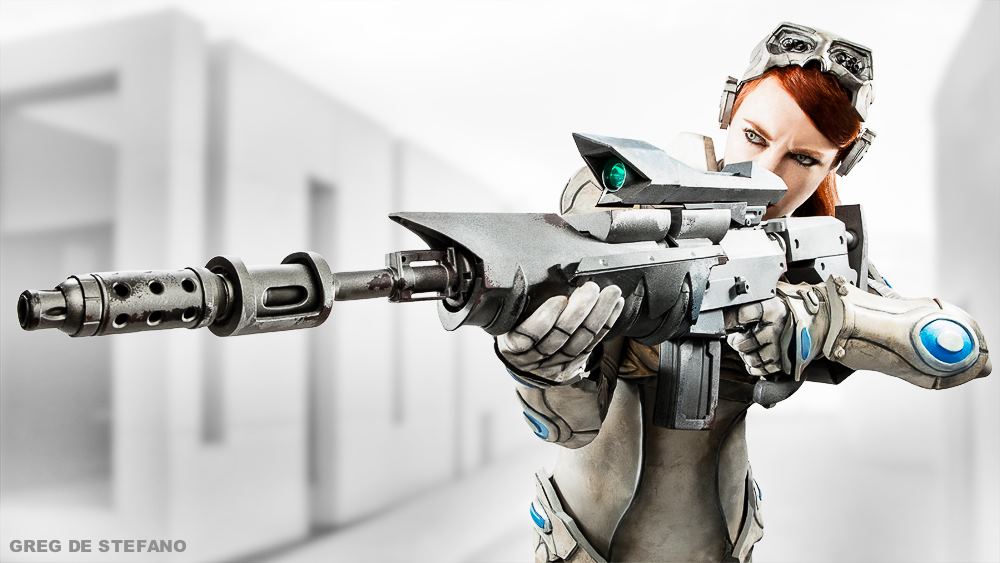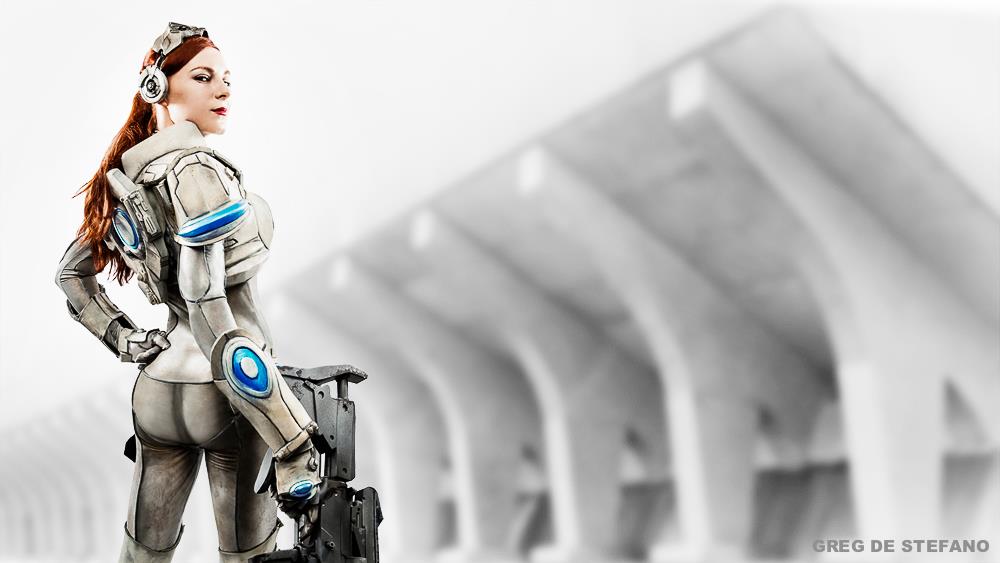 Cosplay by JessicaDru
As they worked together over time, Sarah and Raynor developed into an intense partnership, successfully seizing control of Confederacy bases. They grew close, and their friendship eventually developed into love.
24 Fantastic Leo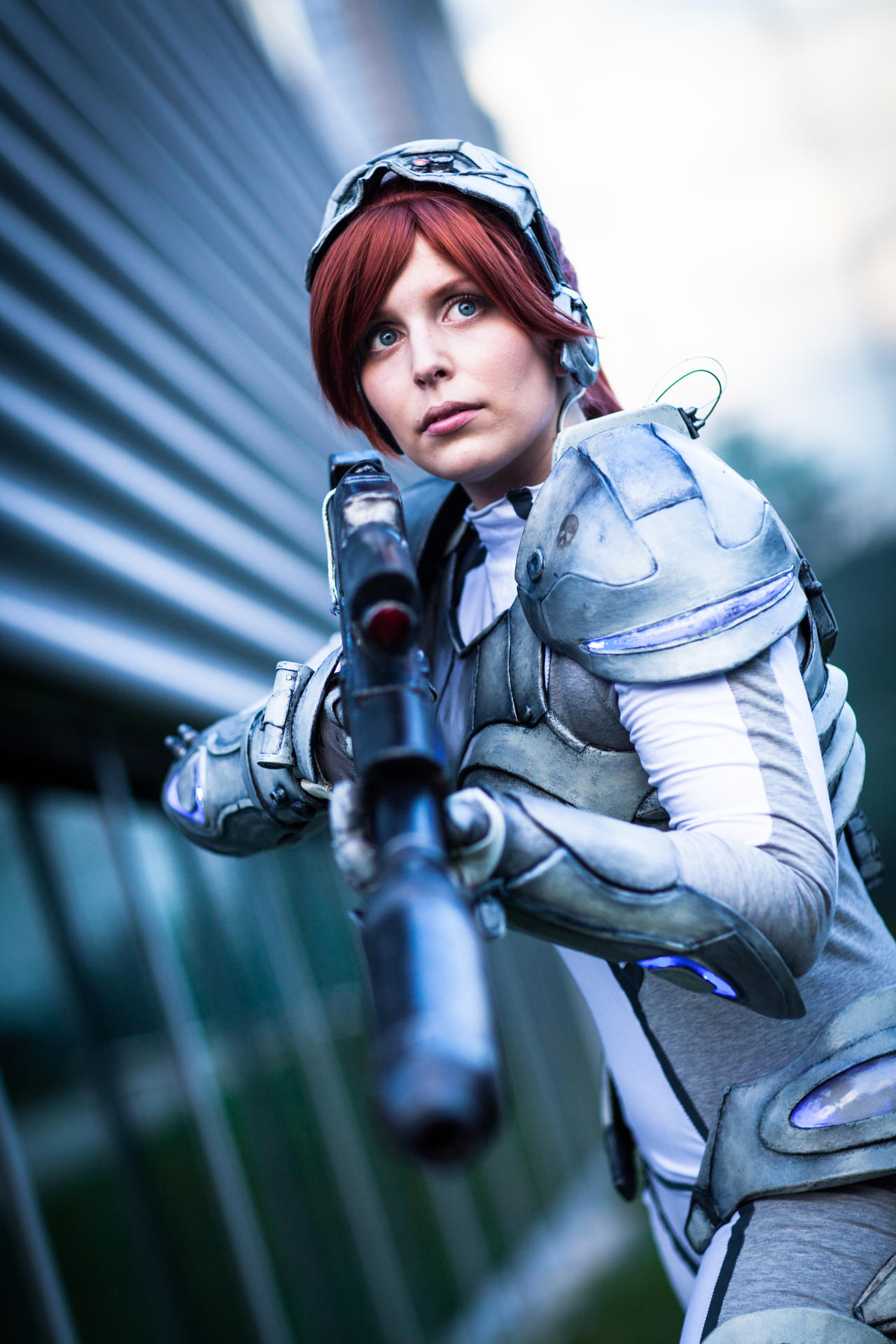 Cosplay by FantasticLeo
While Sarah felt that Mengsk, who rescued her from endless experimentations, could bring about positive improvements for mankind, she had her doubts about his actions and intentions for war. She didn't know it yet, but she was right to be skeptical.
23 Mokumoku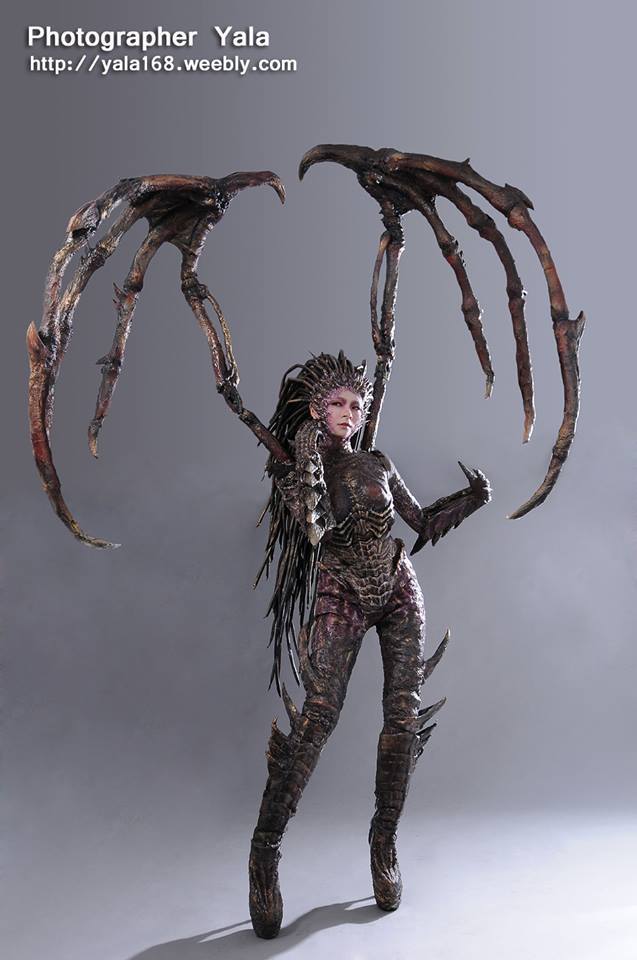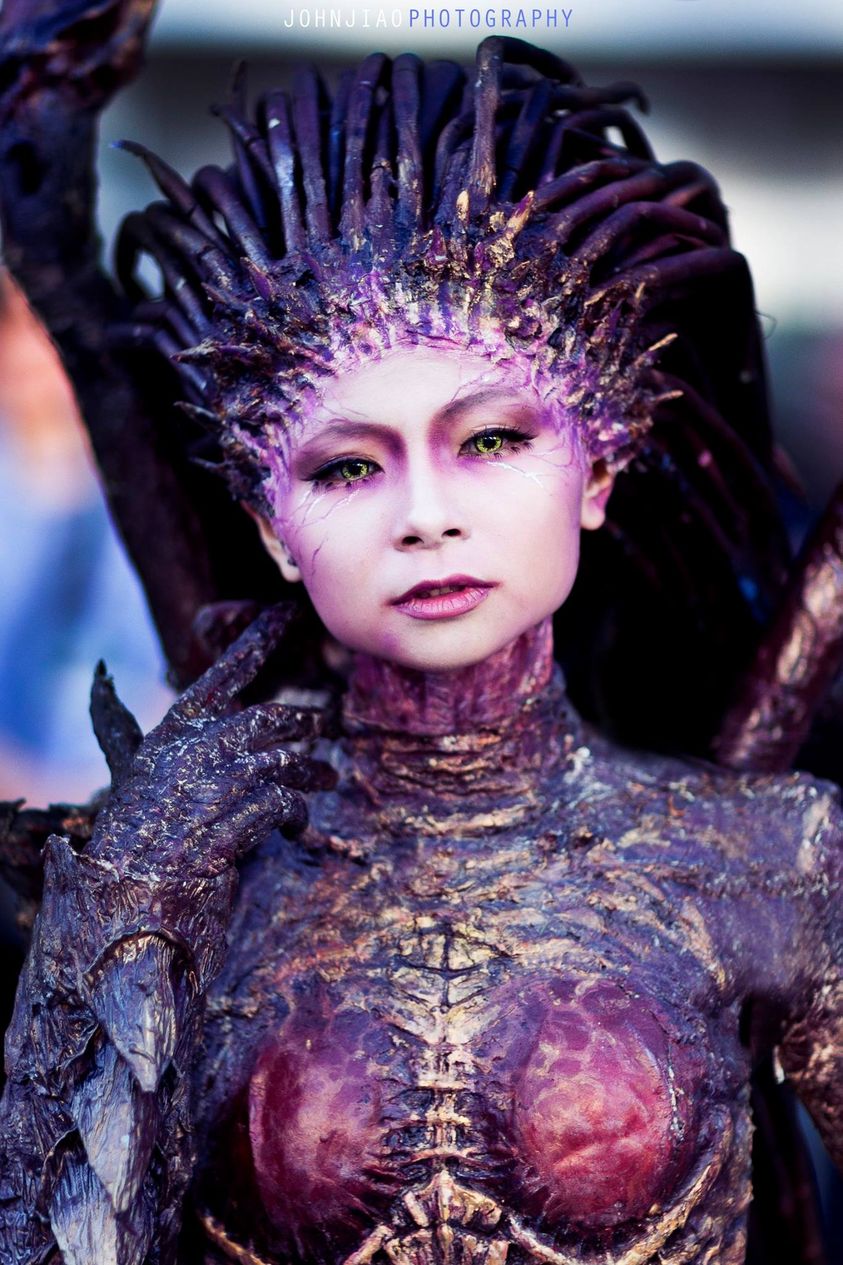 Cosplay by Mokumoku
After being captured by the Zerg, Sarah was brought to their planet Char, where she underwent a severe change that affected both her body and psyche. She was reincarnated and mutated, with only a portion of her previous self remaining inside.
22 Spcacats Tasha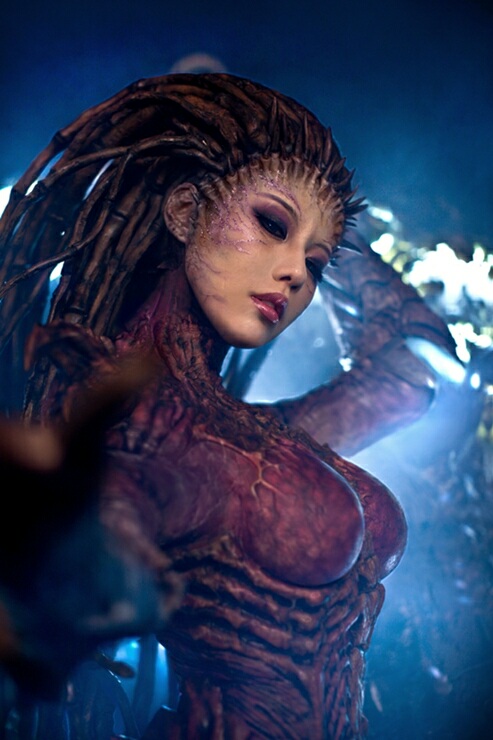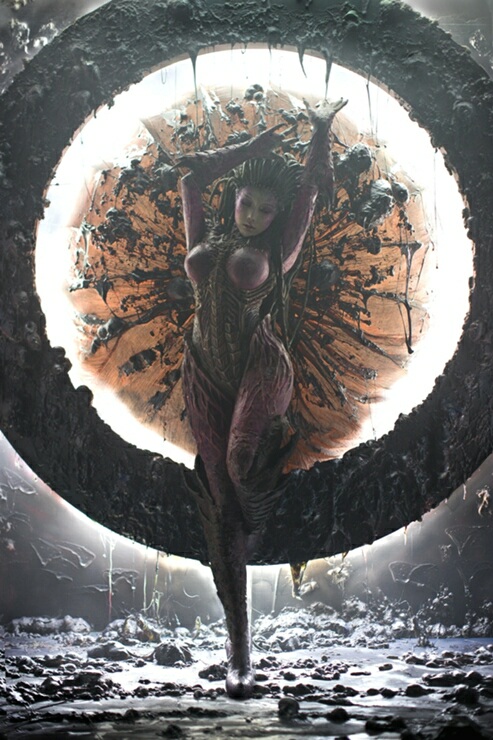 Cosplay by SpcatsTasha
Following the death of the Overmind and defeat of several deserter Zergs, Sarah declared herself Queen of Blade. The Zerg Swarm is now under her command.
21 Opheliac Autumn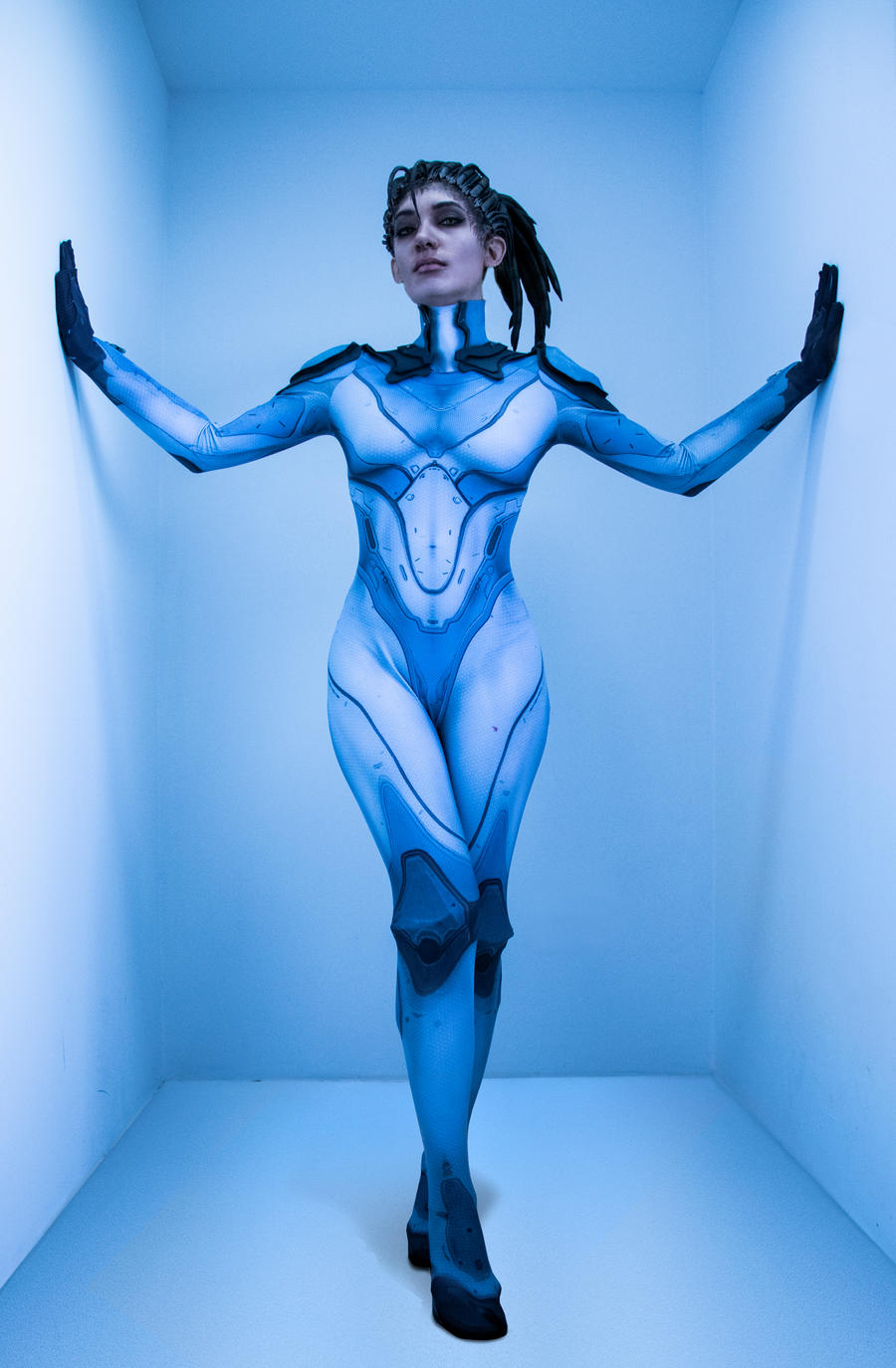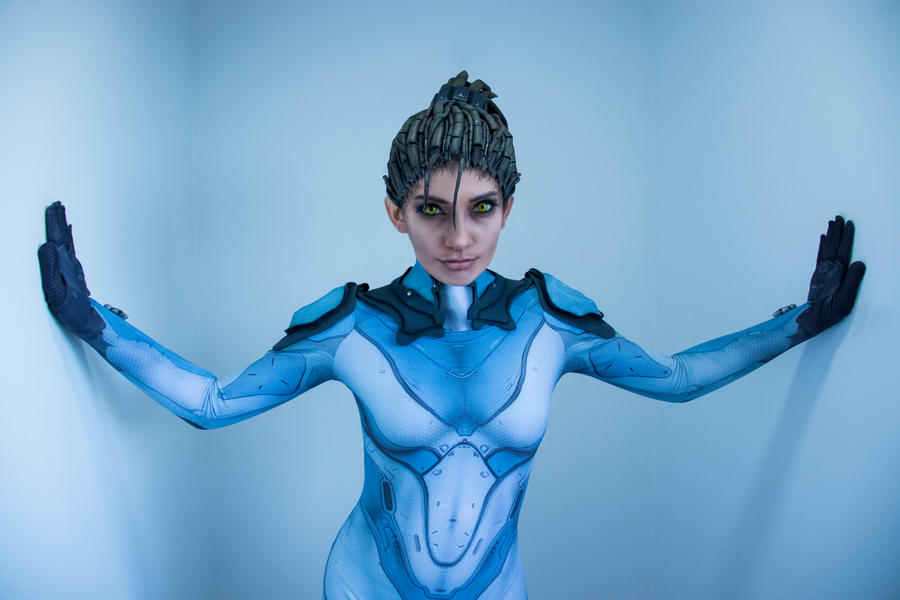 Cosplay by OpheliacAutumn
Sarah realized that she could still control Zerg creatures even after the infection-removing procedure removed the majority of the Zerg DNA from her. Later, she took advantage of this information to command a brood in a battle against the Dominion.
20 Bibix Cosplay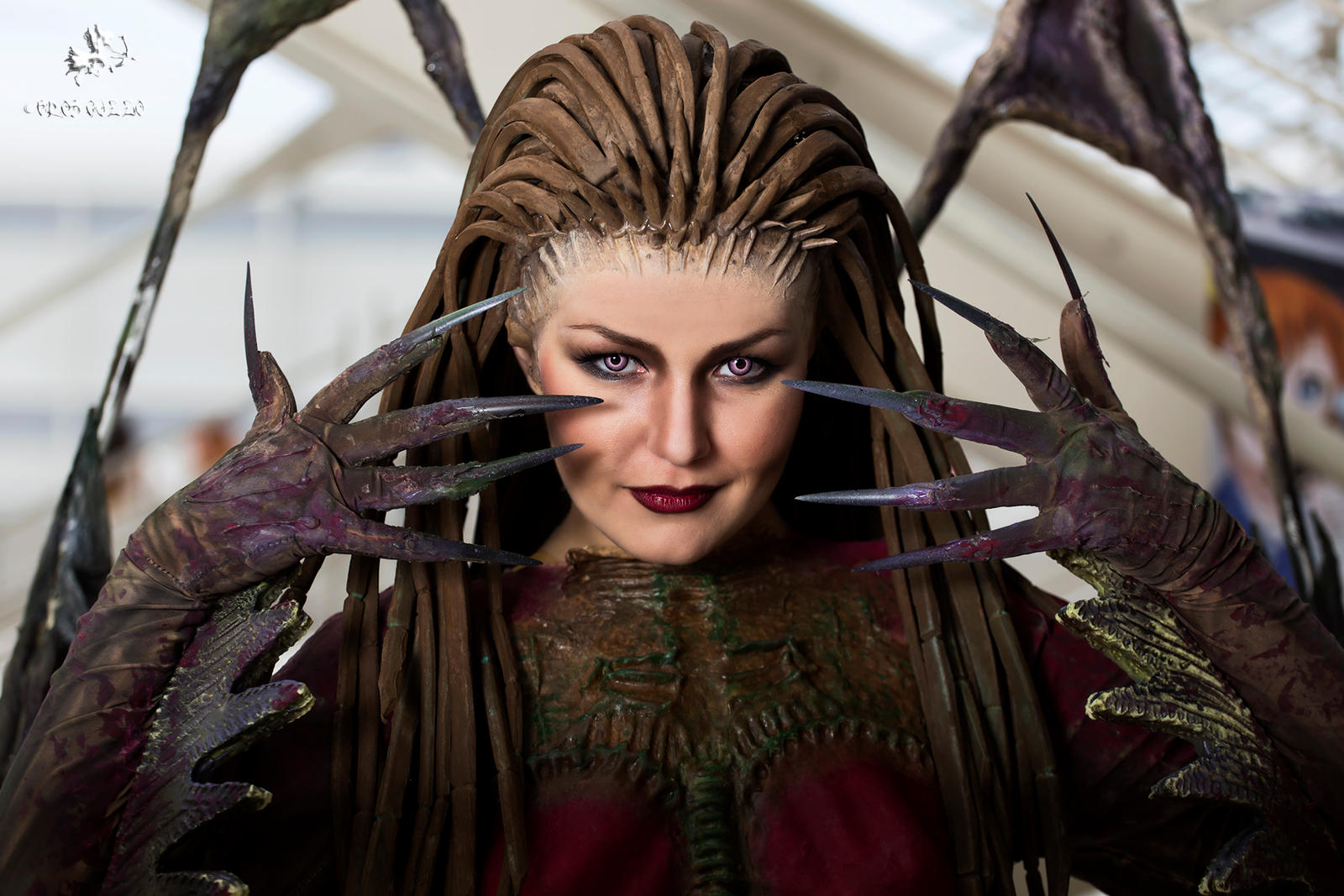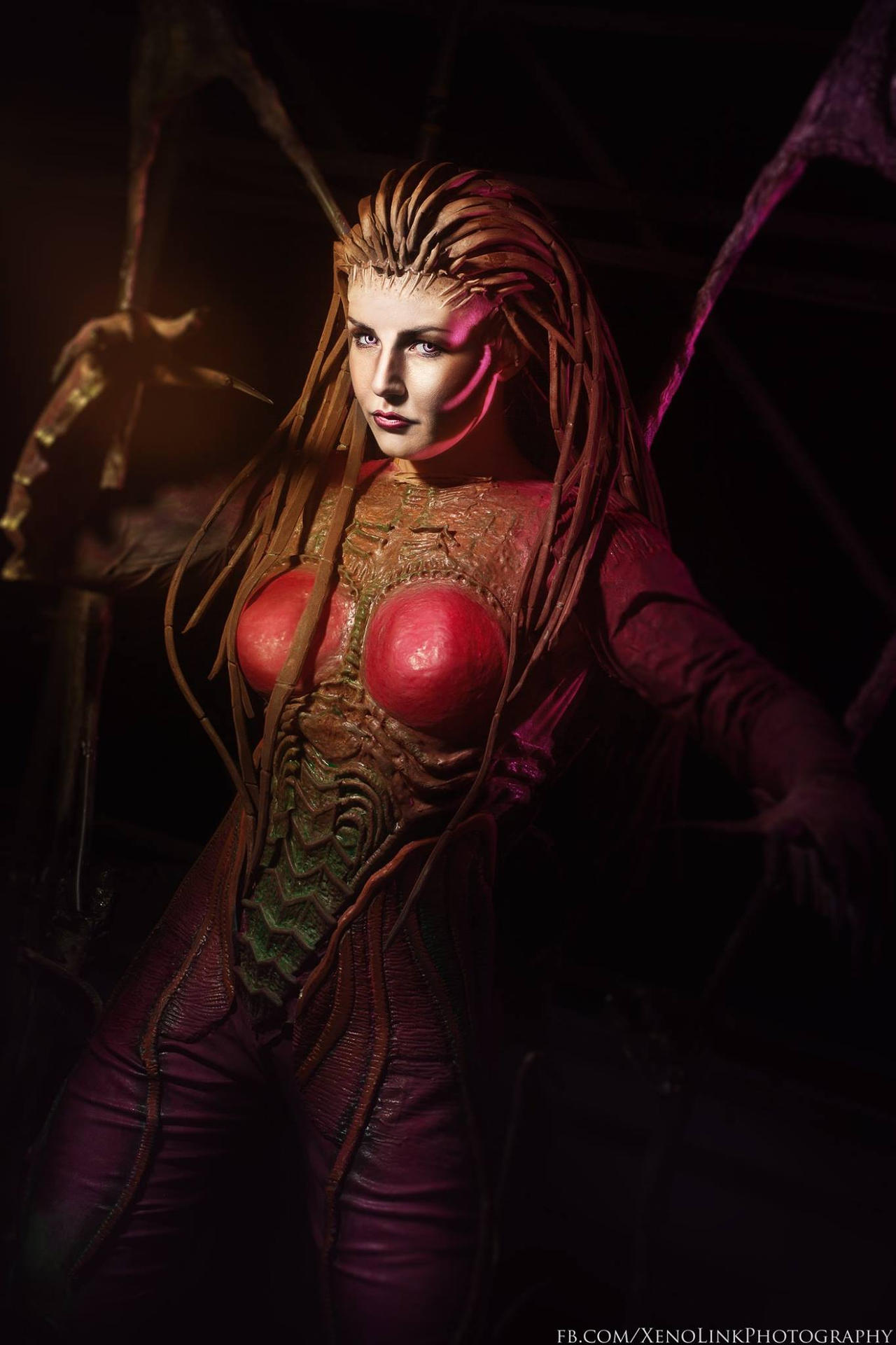 Cosplay by BibixCosplay
Sarah had a bloodlust to conquer planets and slay anybody who stood in her way as the Queen of Blades. She didn't care about the thousands of lives she took in this state, but regretted them all in her largely human form.
19 Hikari Kosmaker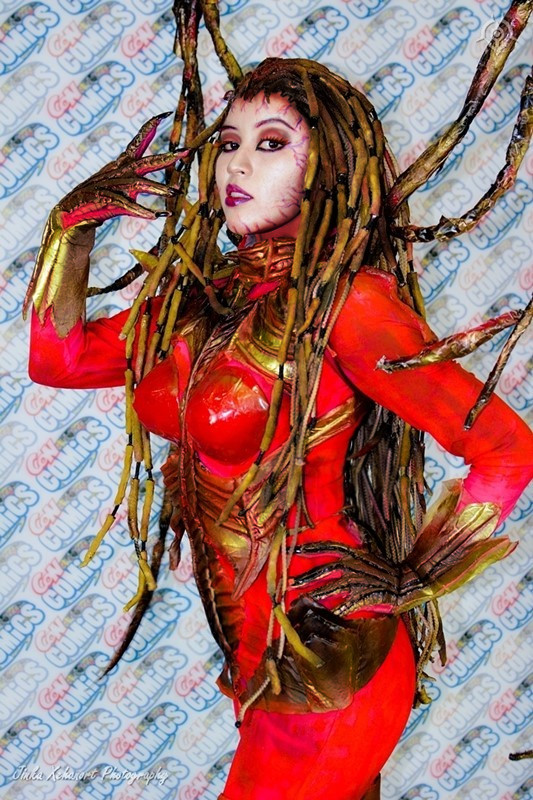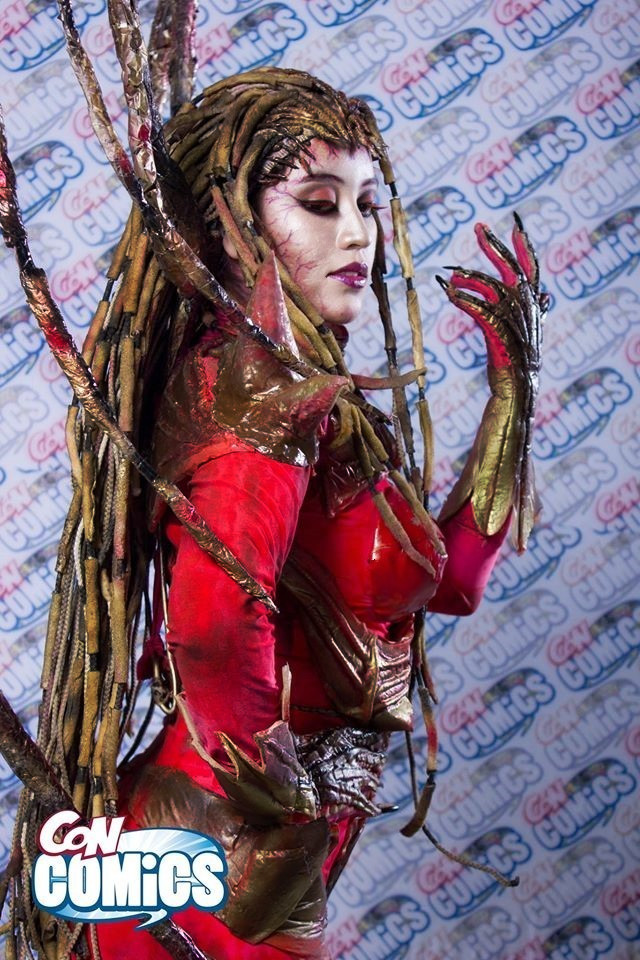 Cosplay by HikariKosmaker
For personal gain, the Queen of Blades briefly teamed with her former companions Mengsk and Raynor to fight against the UED's (United Earth Directorate) forces. However, she soon turned on them, and Raynor promised to murder her for it.
18 Zeraphie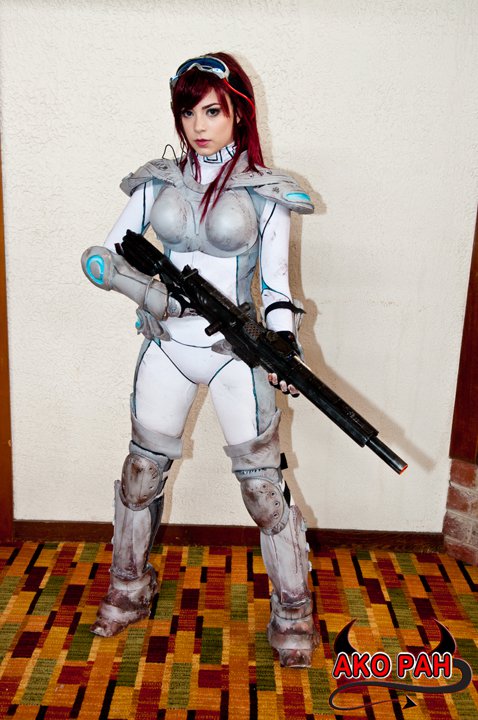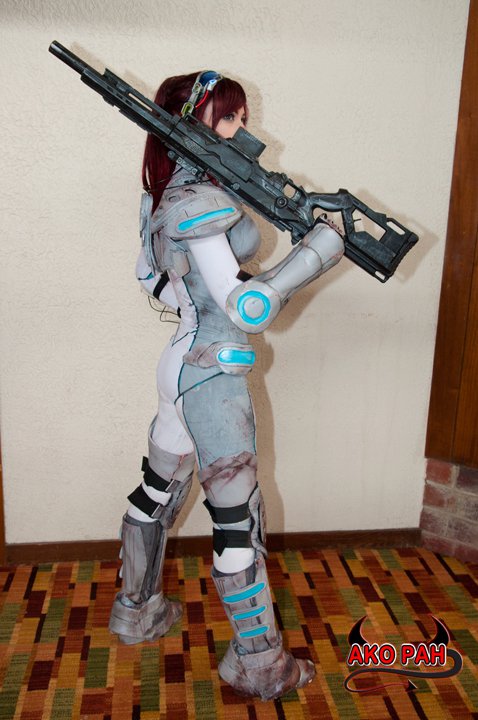 Cosplay by Zeraphie
After completing her training, Sarah joined the Confederates as an assassin., She was tasked with killing the members of Arcturus Mengsk's family–his parents and his sister–in one of her missions. Mengsk, seeking vengeance for those who murdered his family, dealt with the three assassins in his own way, including abandoning Sarah to be slain by the Zerg.
17 Tahlia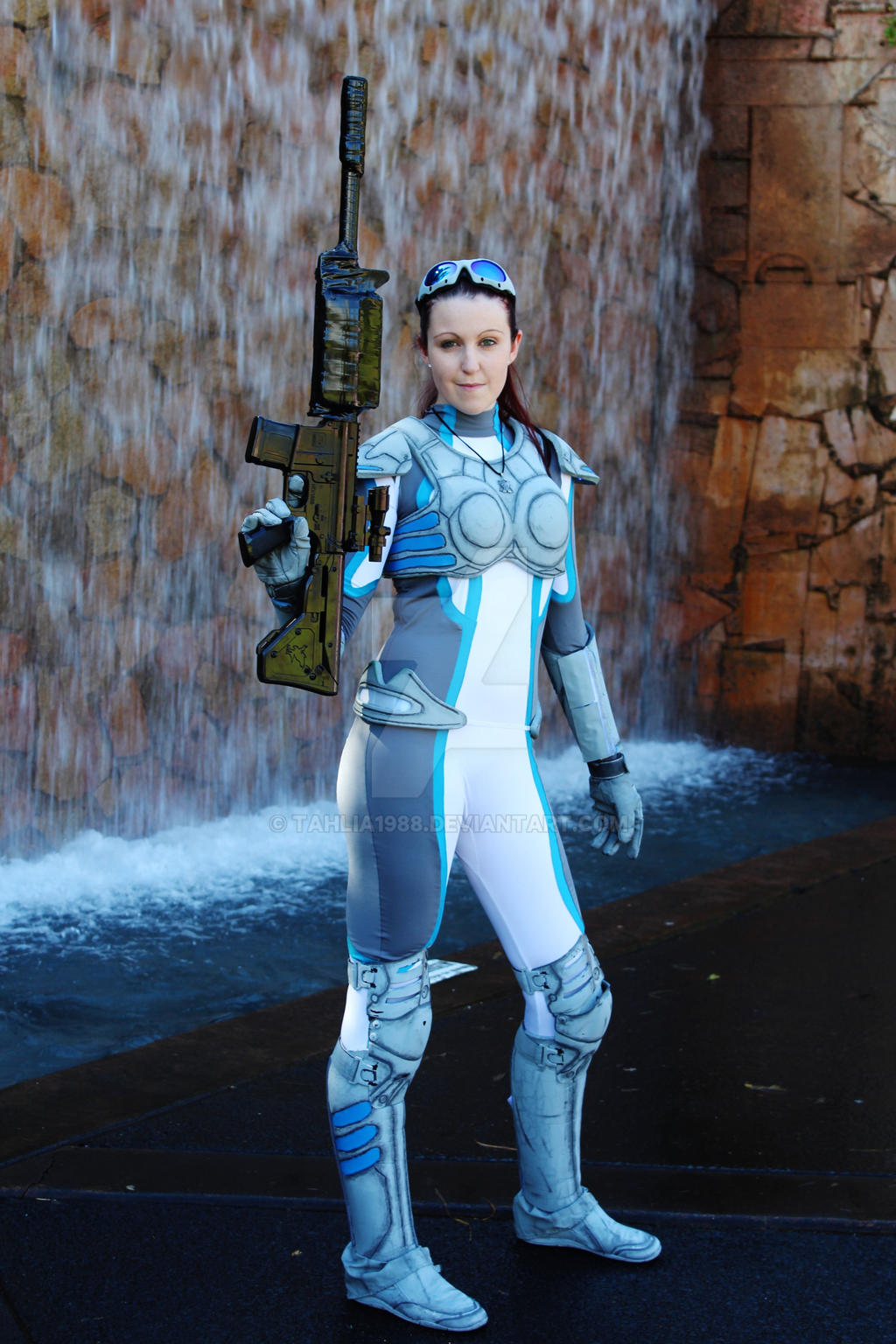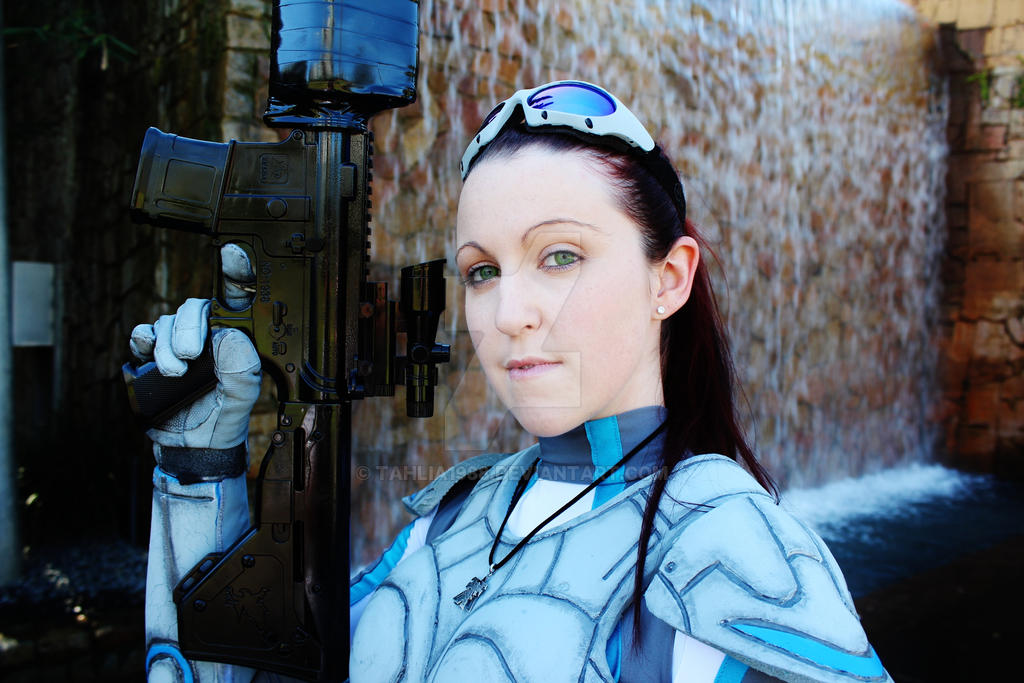 Cosplay by Tahlia1988
Sarah has spent most of her life being used in tests and experiments. It's amazing she didn't go insane earlier before getting infected by the Zerg.
16 Erotic Neko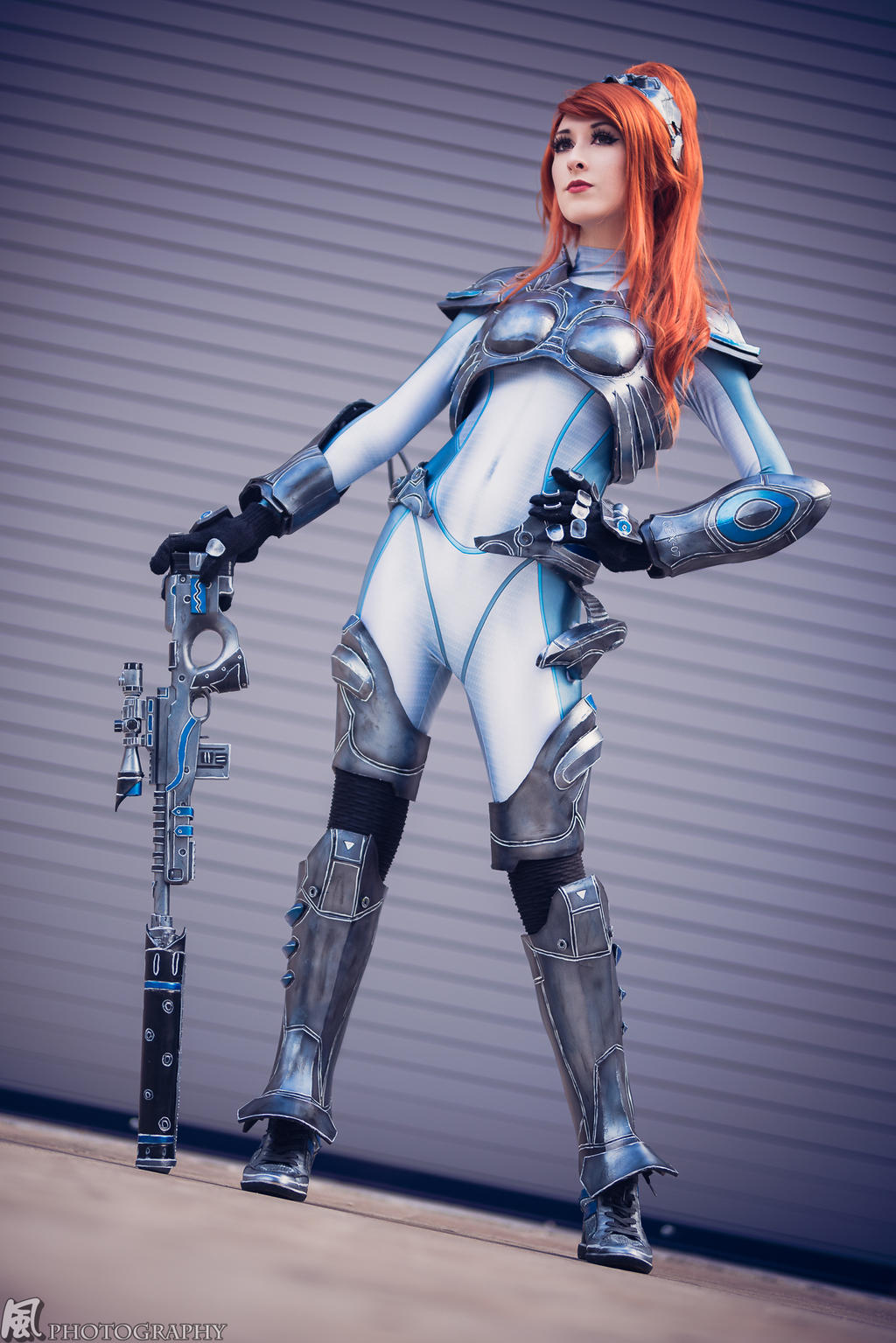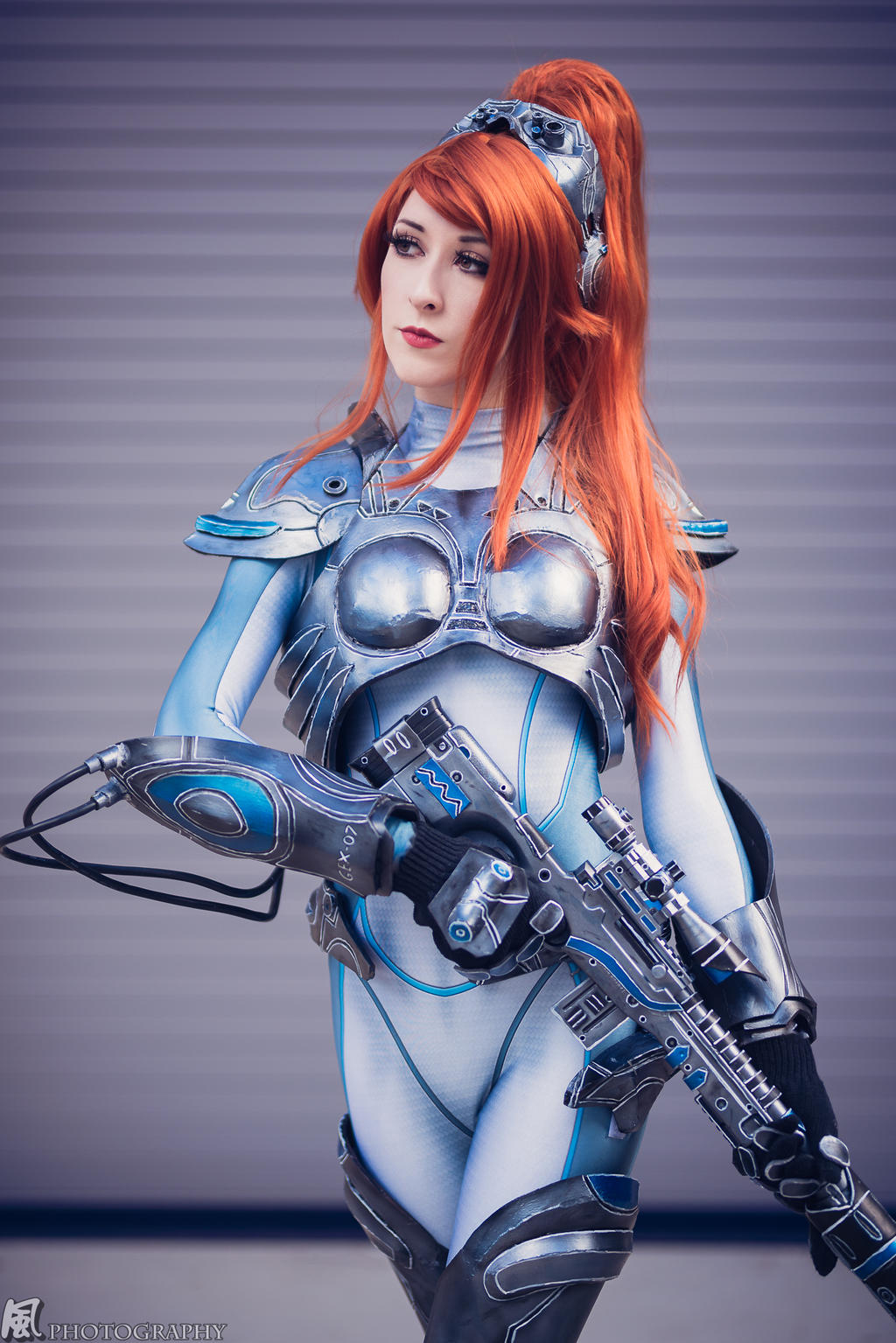 Cosplay by EroticNeko
Before getting betrayed by Mengsk, Sarah realized he had killed the other Ghosts who participated in the murder of his family and that he knew she also had a hand in it. She was surprised Mengsk spared her, knowing she was the last one standing, but he felt she was better off alive for his goals.
15 Xonlx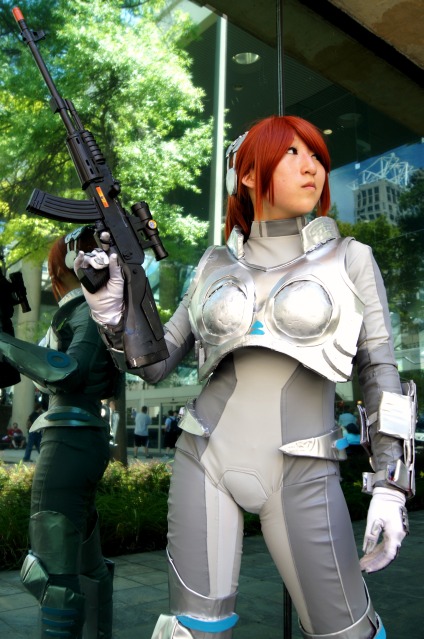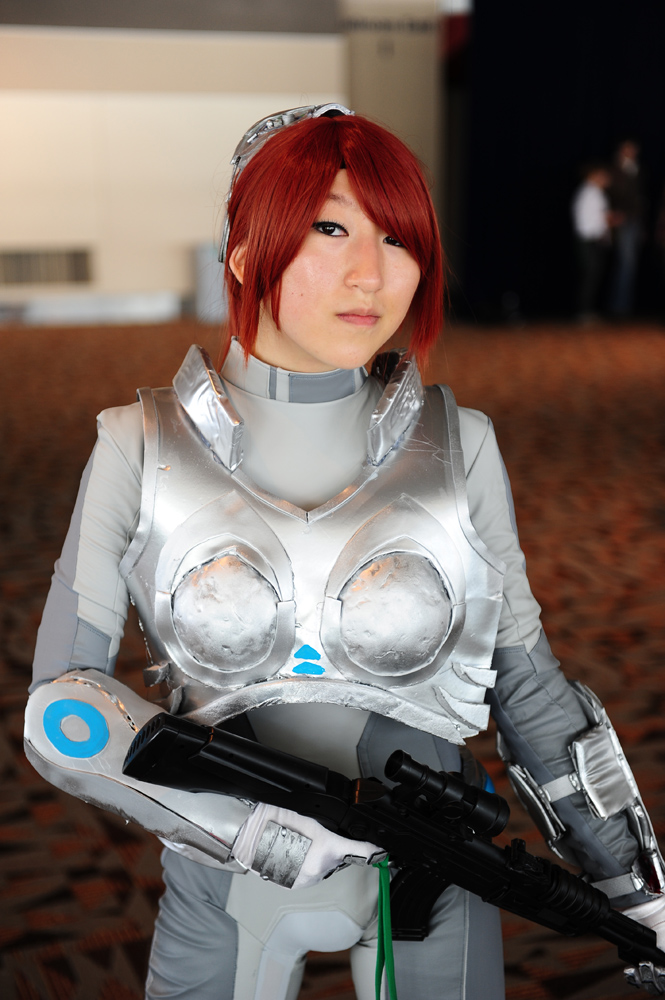 Cosplay by Xonlx
Sarah's training as a Ghost included proficiency with weapons, knives, and martial arts. Her aim was still razor-sharp even after 4 years of not using any weapons.
14 Dust-Bunny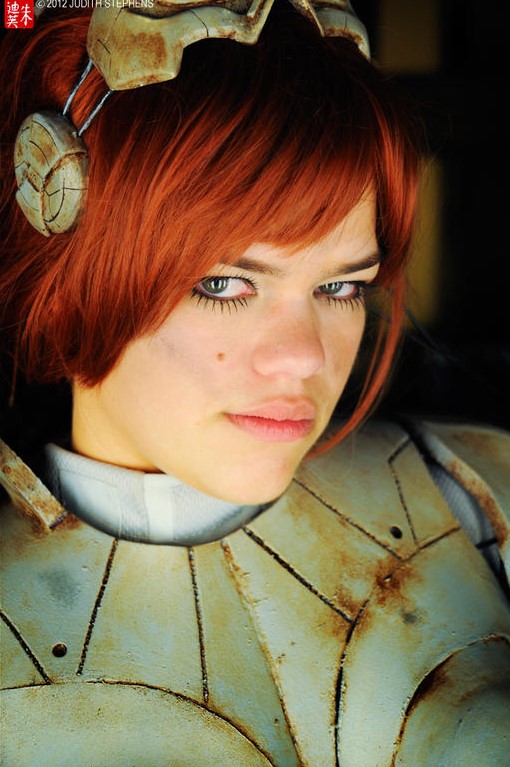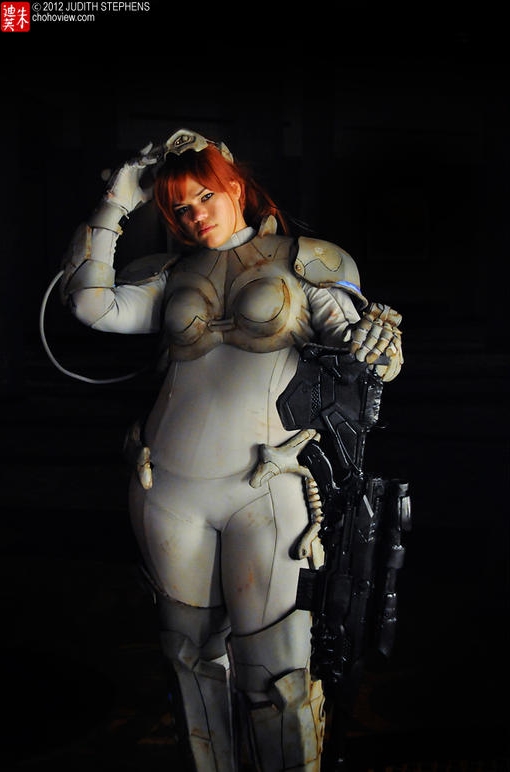 Cosplay by Dust-bunny
Sarah's psychic powers were tested as a child, and her score was so high that the testing tool had to be redesigned to reflect her new measurements.
13 Os Cordis Arts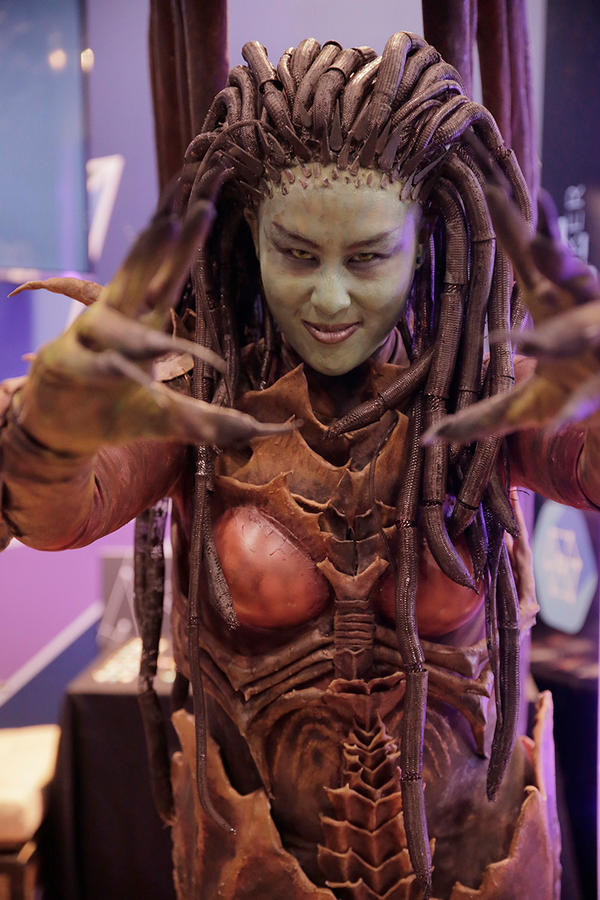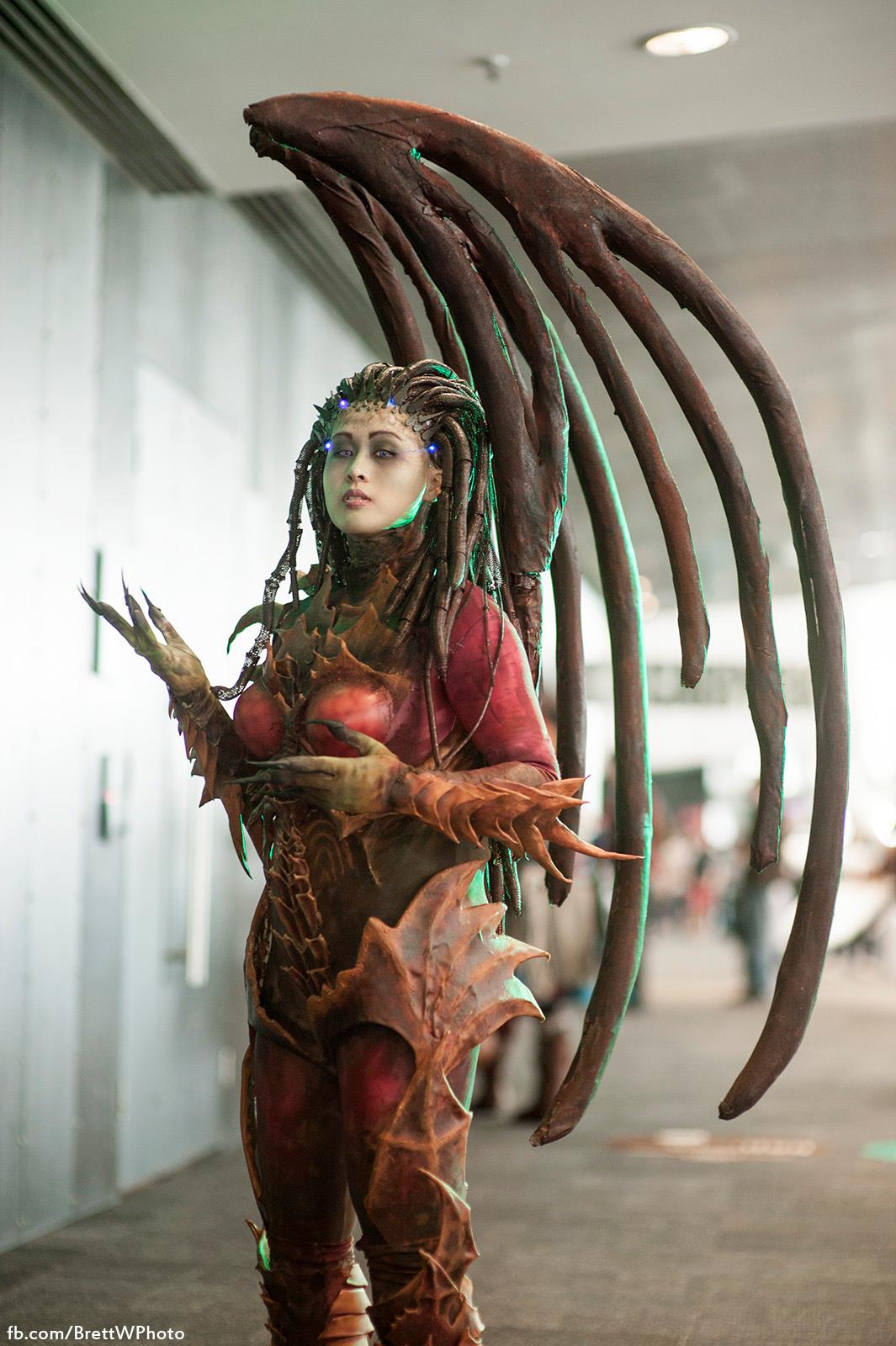 Cosplay by Os Cordis Arts
Sarah's appearance mutation from the Zerg infection was done by design. She developed an exoskeleton, wings that could be used as weapons, and claws. Her height and size also changed, and she truly looked like a hybrid human Zerg.
12 Izabelcortez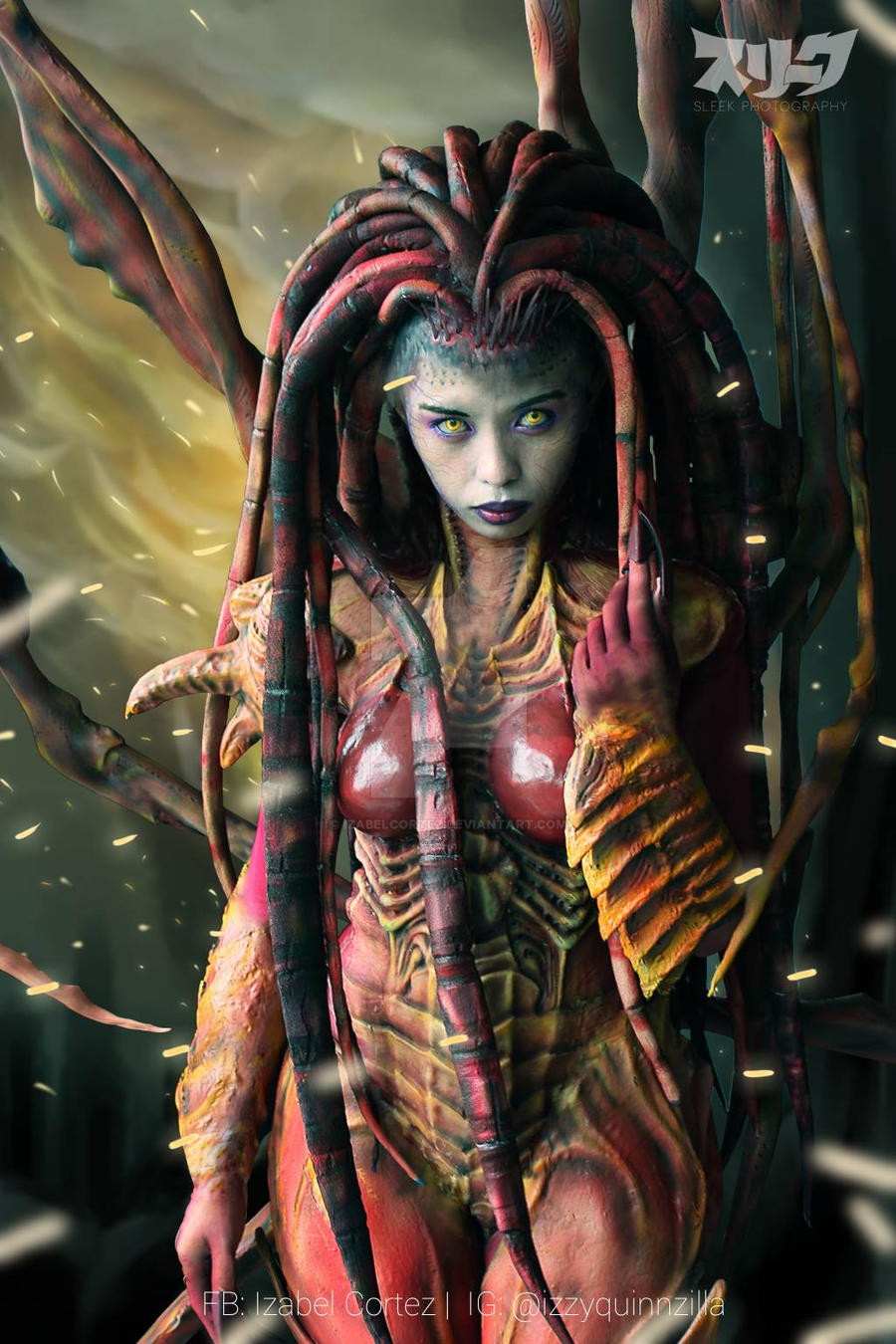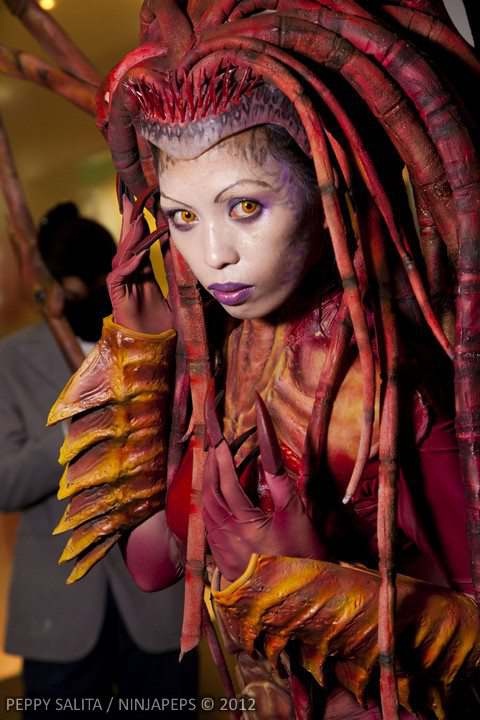 Cosplay by Izabelcortez
Sarah's memory was foggy after her reign as the Queen of Blades, and she had trouble recalling many details of that period. She could only recall the terrible things she had done.
11 Zadra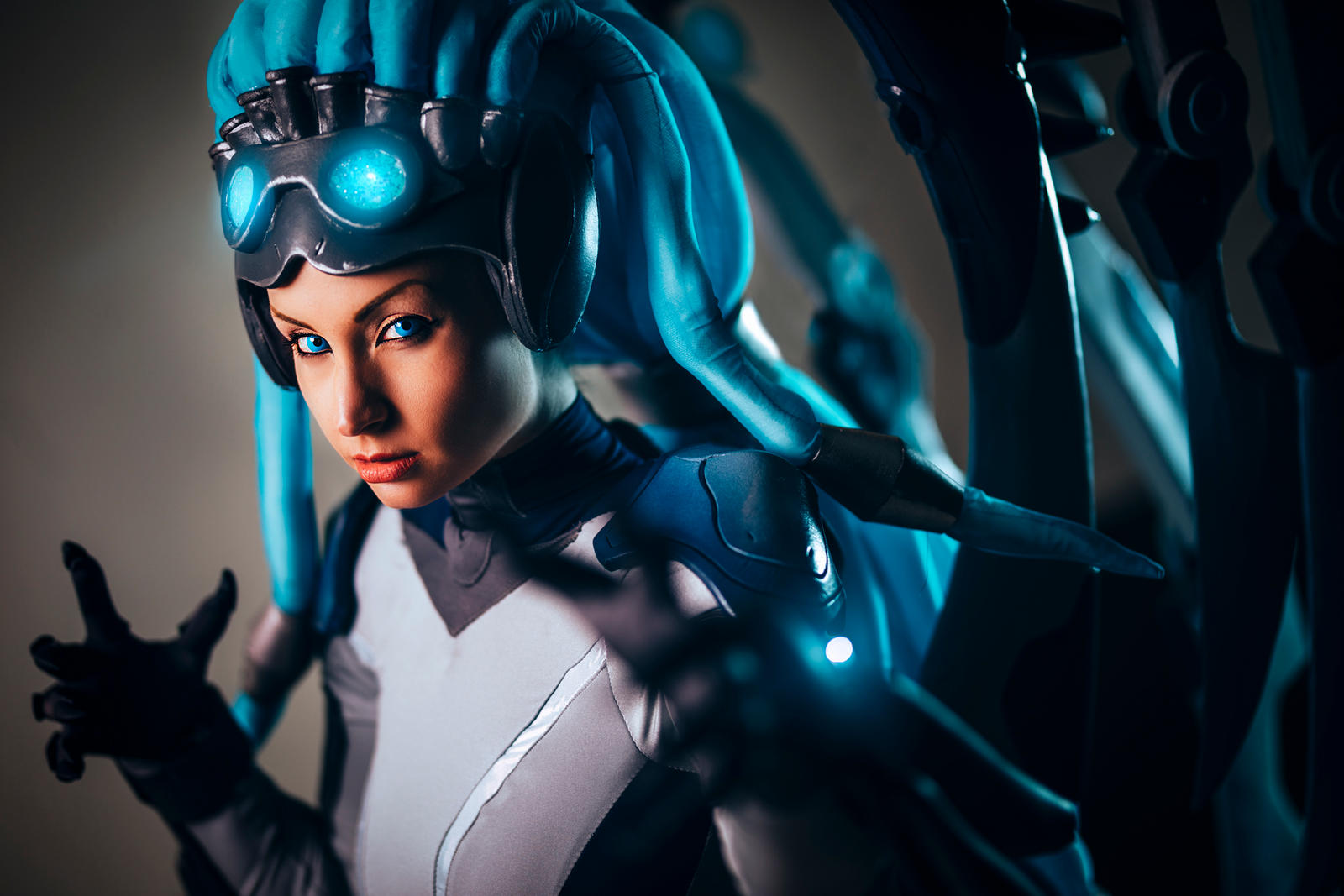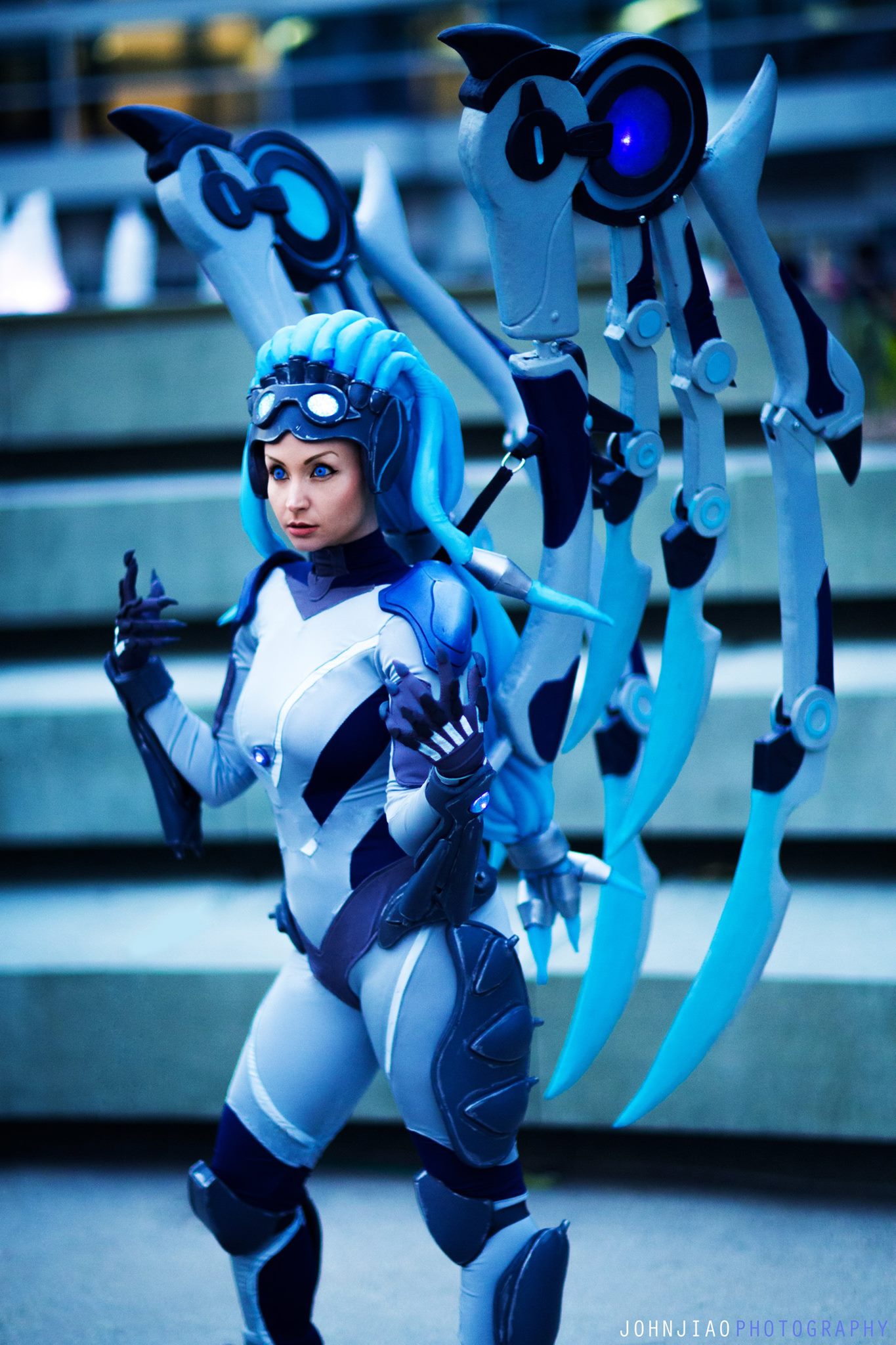 Cosplay by Zadra
This version of Sarah, as the Queen of the Blades, is known as the Queen of Ghosts, after an artifact from the Xel'Naga cleansed her. It comes from the Starcraft game Heroes of the Storm.
10 Nurbikee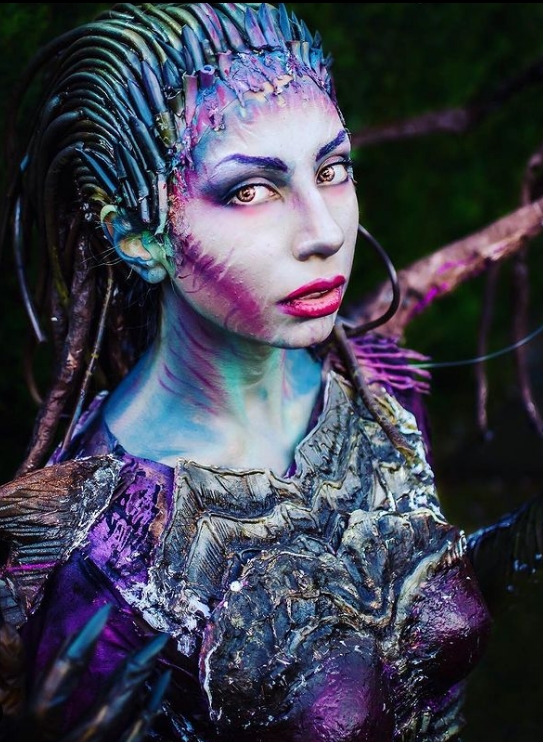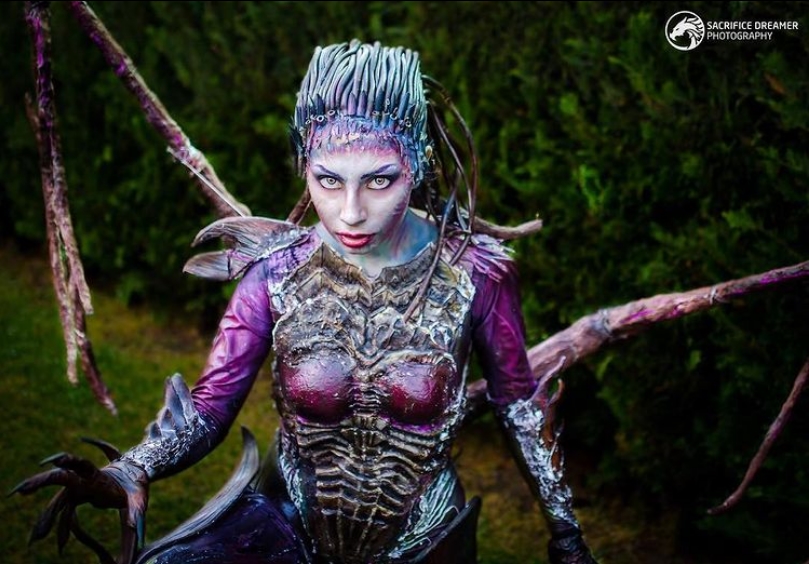 Cosplay by Nurbikee 
Unaware of it, Sarah was still under the control of a stronger Zerg even if she had recovered most of her free will following her infection.
9 Dani Foca Cosplay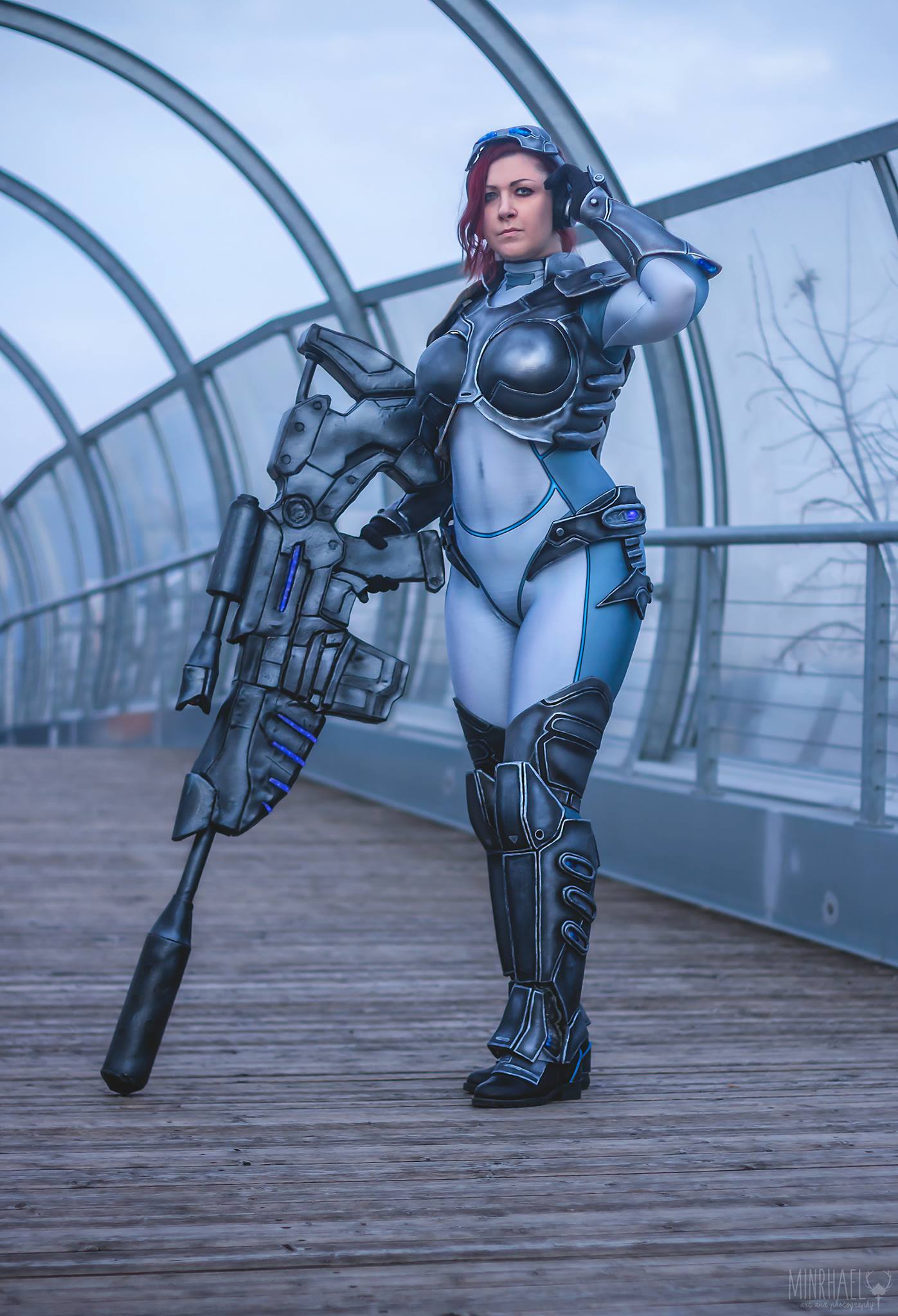 Cosplay by Dani Foca Cosplay
Sarah was repeatedly intimidated, deceived, and tortured during her training to become a Ghost. She particularly despised Lieutenant Rumm, one of her instructors, and later killed him.
8 Lady Angelus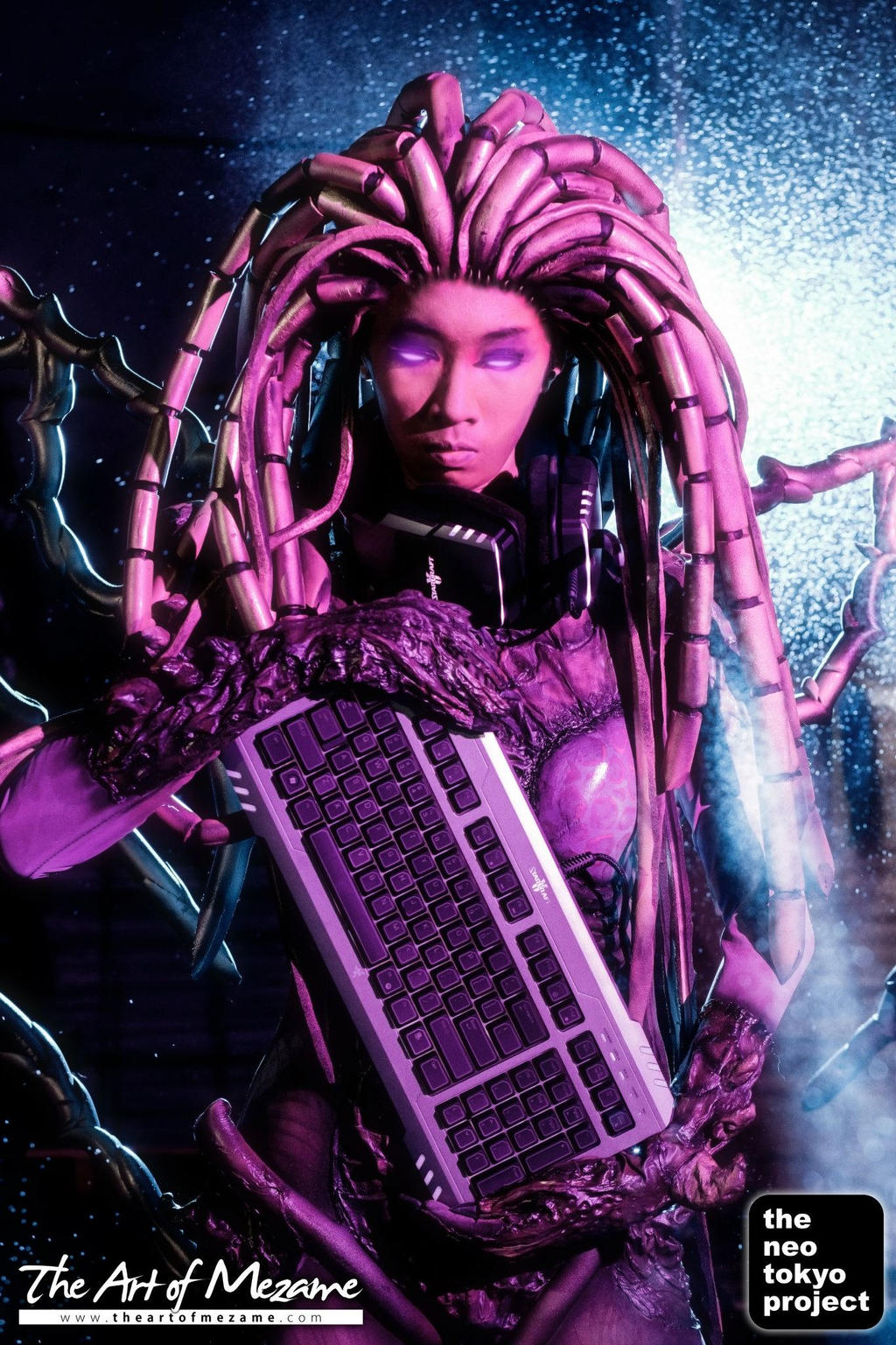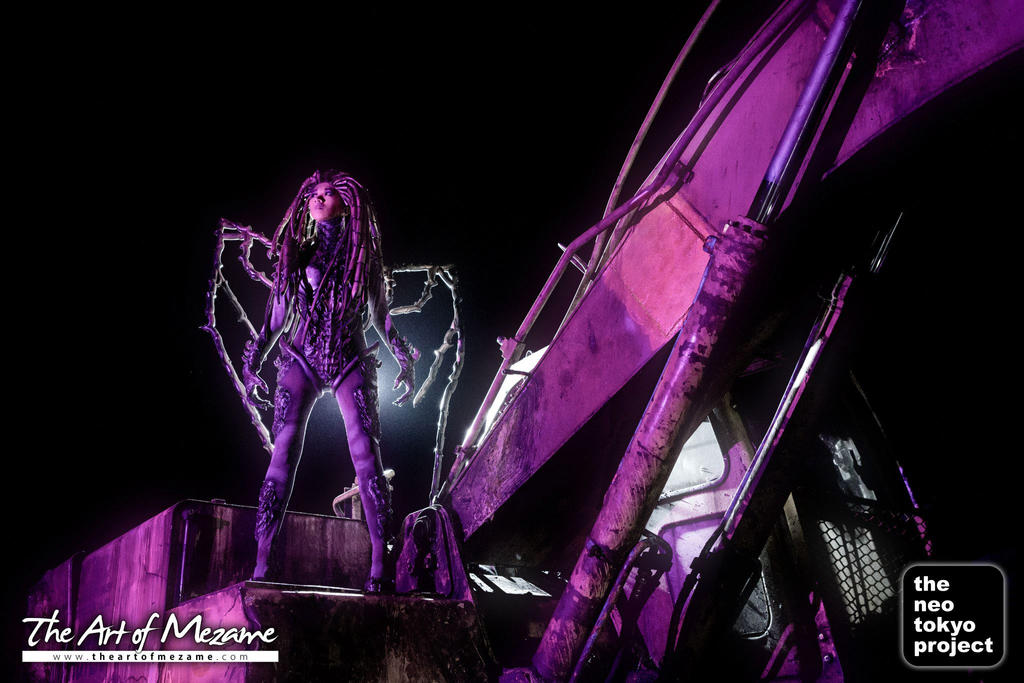 Cosplay by LadyAngelus
As the Queen of Blades, Sarah was able to maintain a mental connection with her former lover and friend Raynor. She messed with him through his dreams, but t also allowed Raynor to translate Zerg transmissions.
7 The Kikih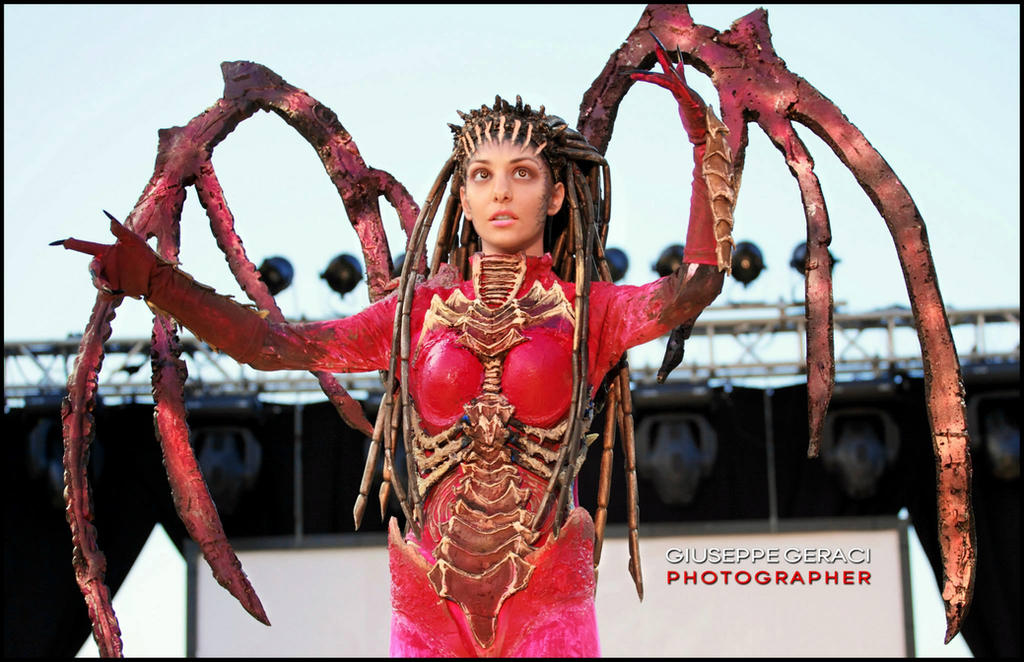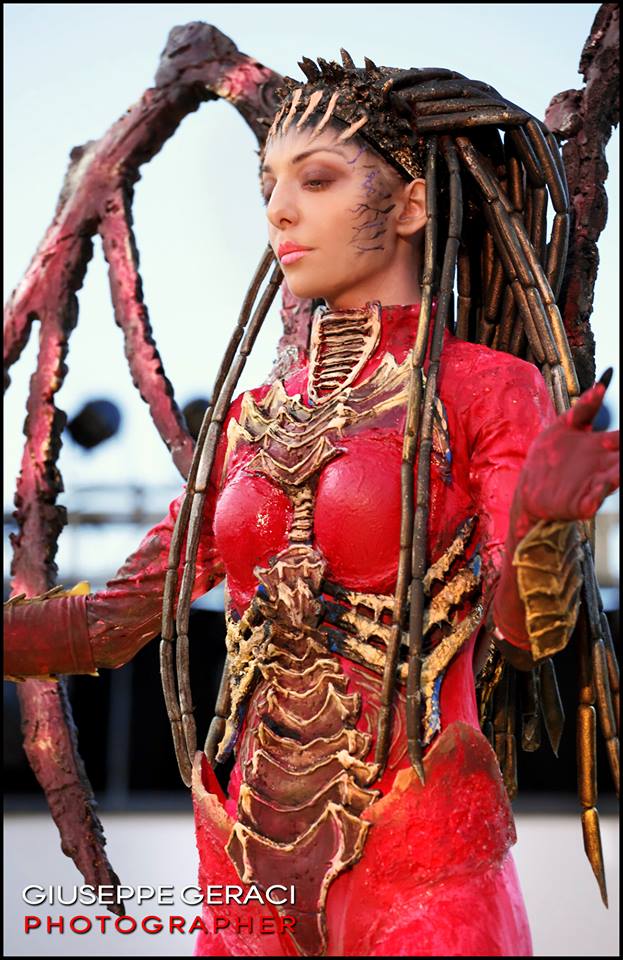 Cosplay by TheKikih
The Queen of Blades has the ability to infect Terrans or humans, and she has done so several times with people acting as her personal spies. She was able to infect some people while maintaining their physical appearance.
6 Sayakat Cosplay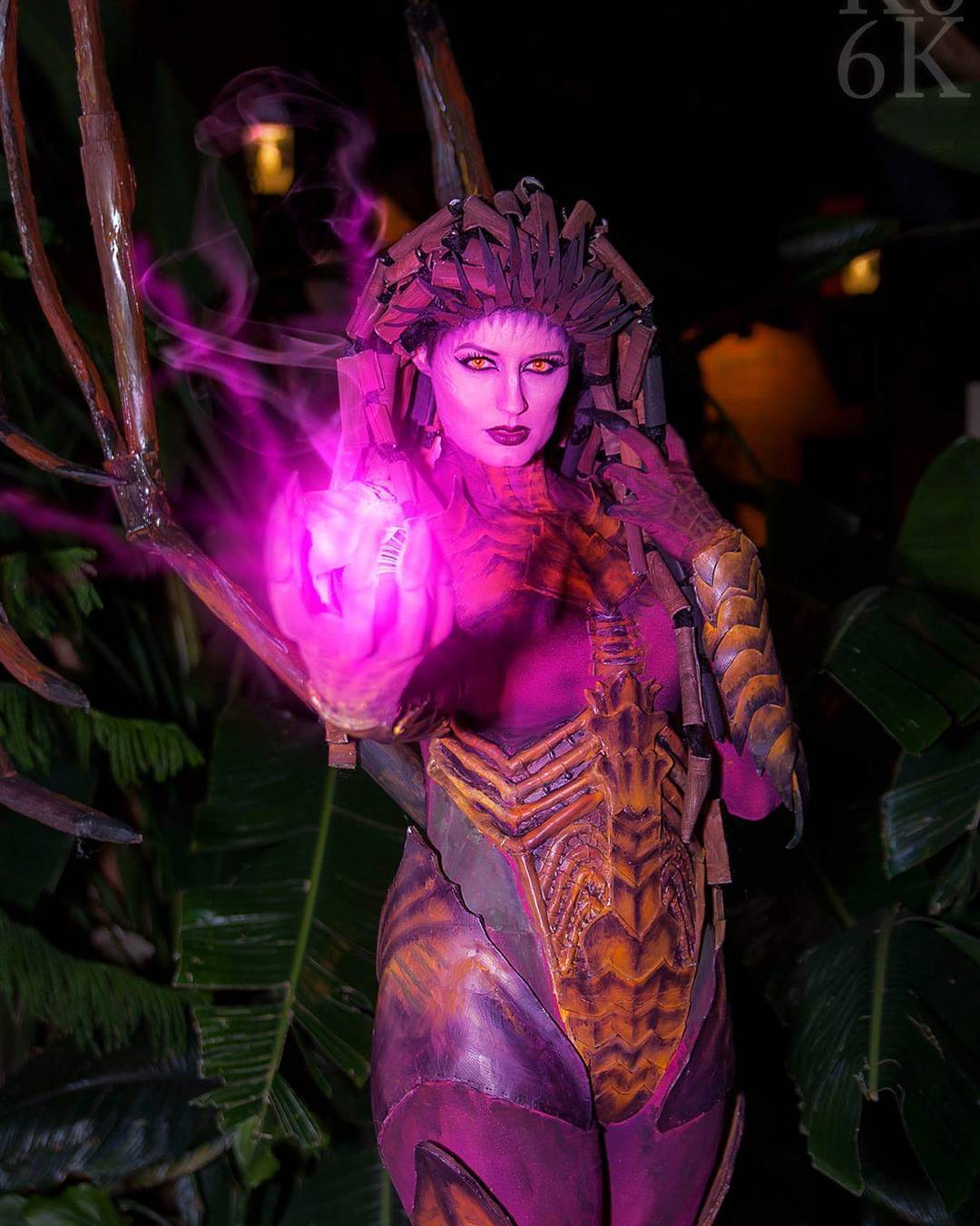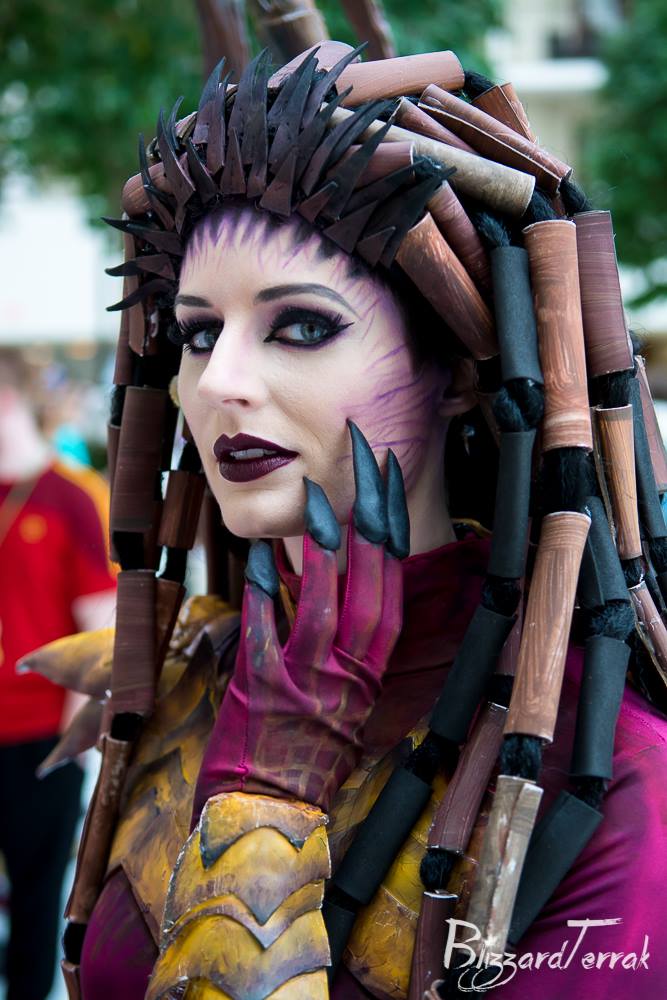 Cosplay by Sayakat Cosplay 
The objectives of the Zerg species—taking over realms—were still pursued by the Queen of Blades, but she also added seeking revenge on her foes. She decided to take her time planning her conquest and, in the meantime, went in pursuit of an ancient artifact.
5 Dani Foca Cosplay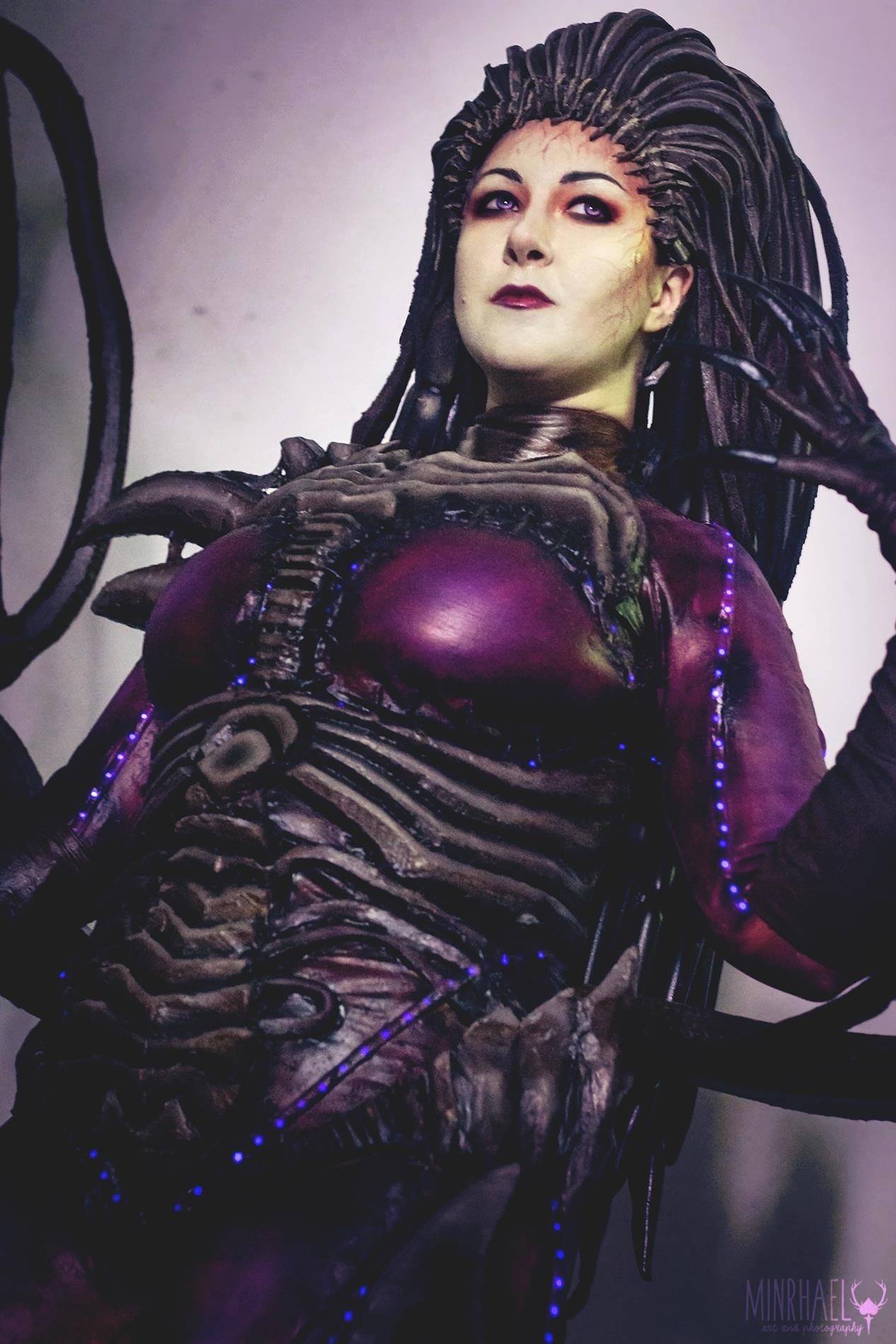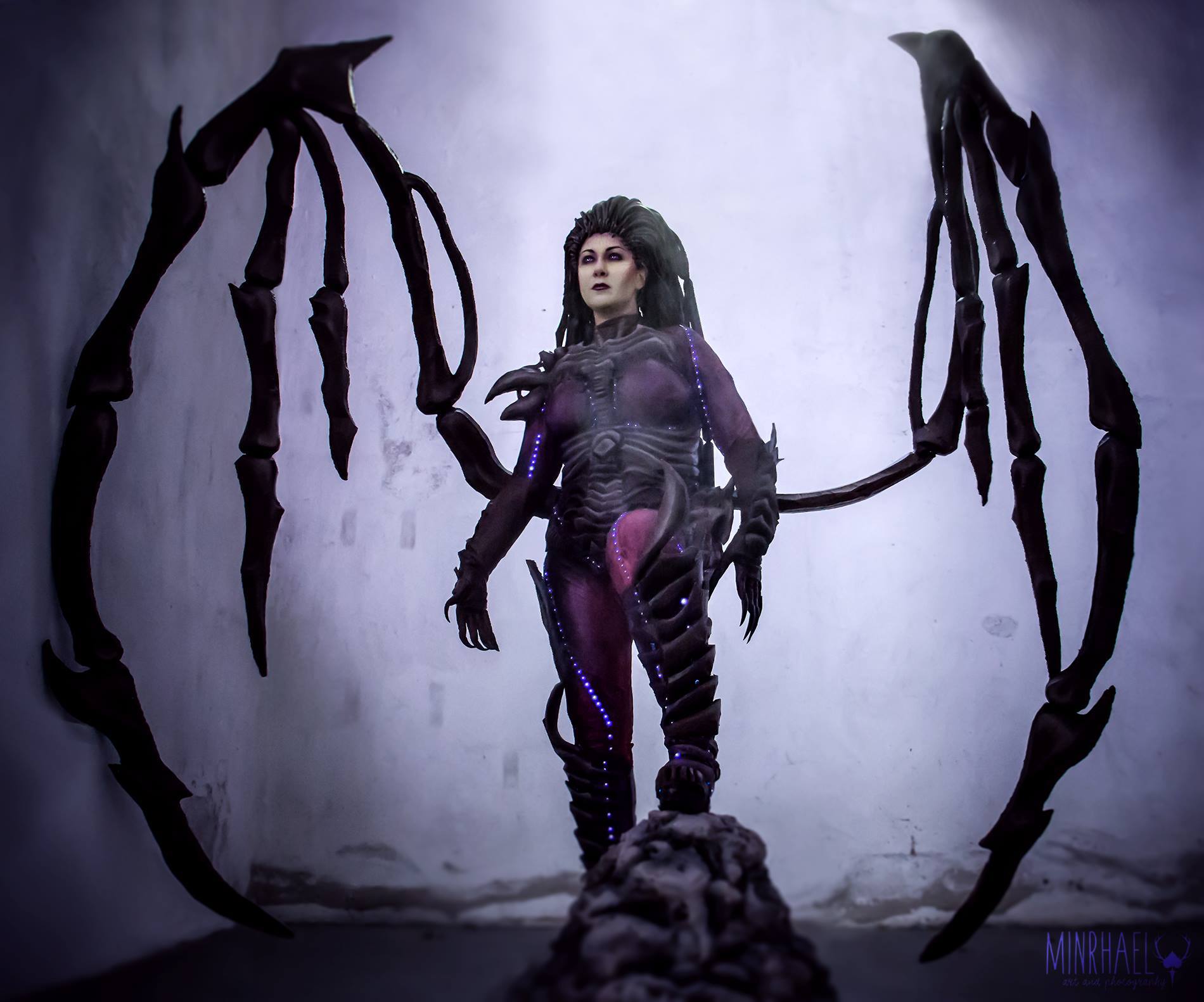 Cosplay by Dani Foca Cosplay
After her left wing was severed, the Queen of Blades discovered she had the ability to regenerate.
4 Sayakat Cosplay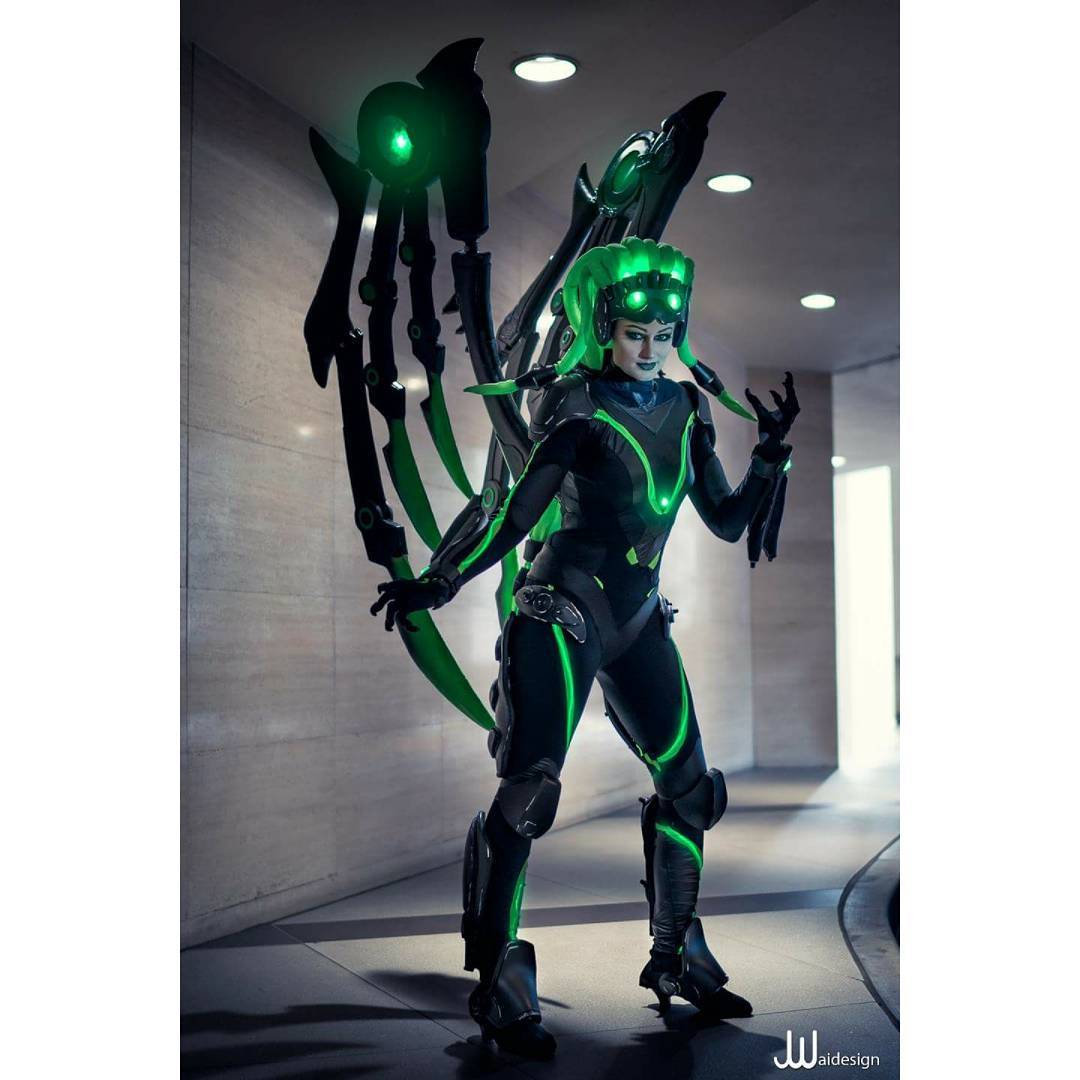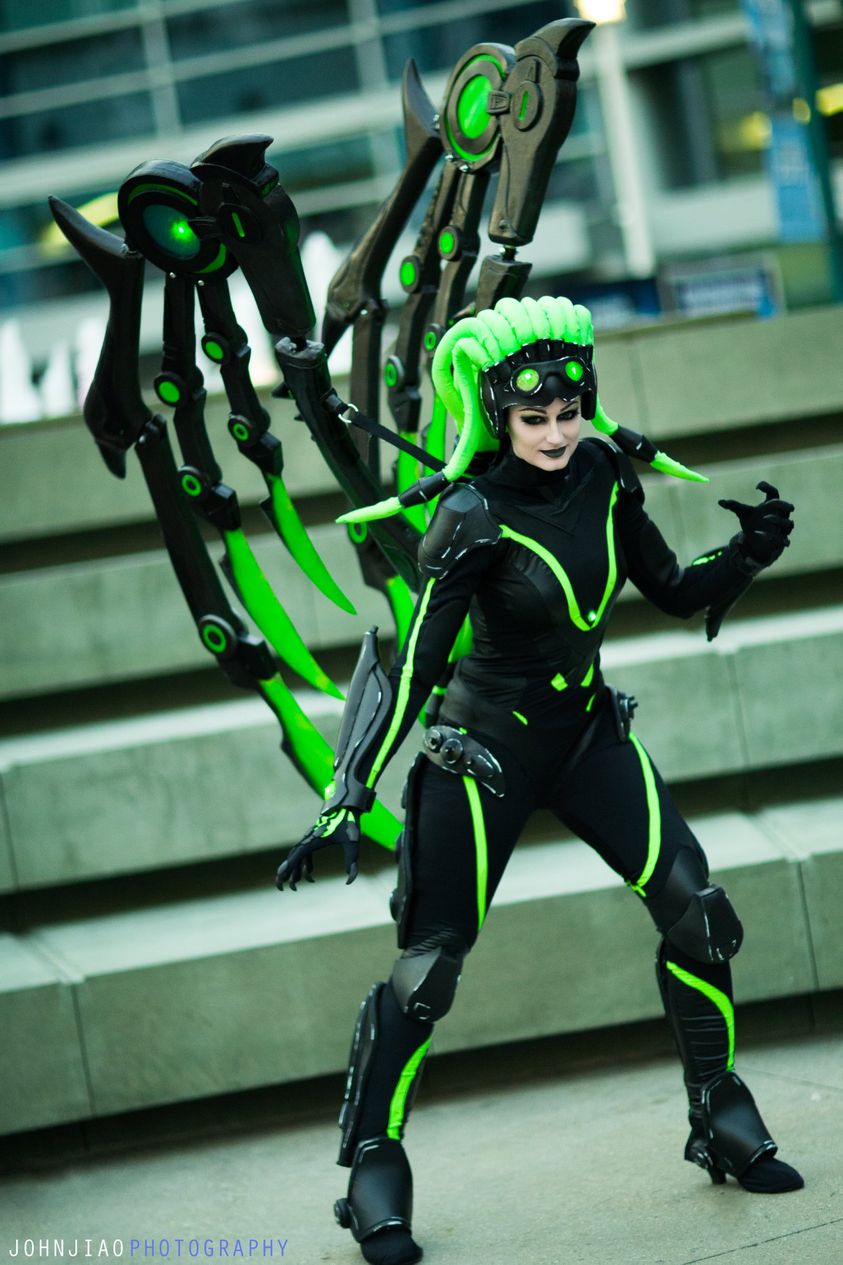 Cosplay by Sayakat Cosplay
Another version of the Queen of Blades as the Queen of Ghosts from the Starcraft game Heroes of the Storm. The green accent pops against the black of the outfit.
3 Keruuu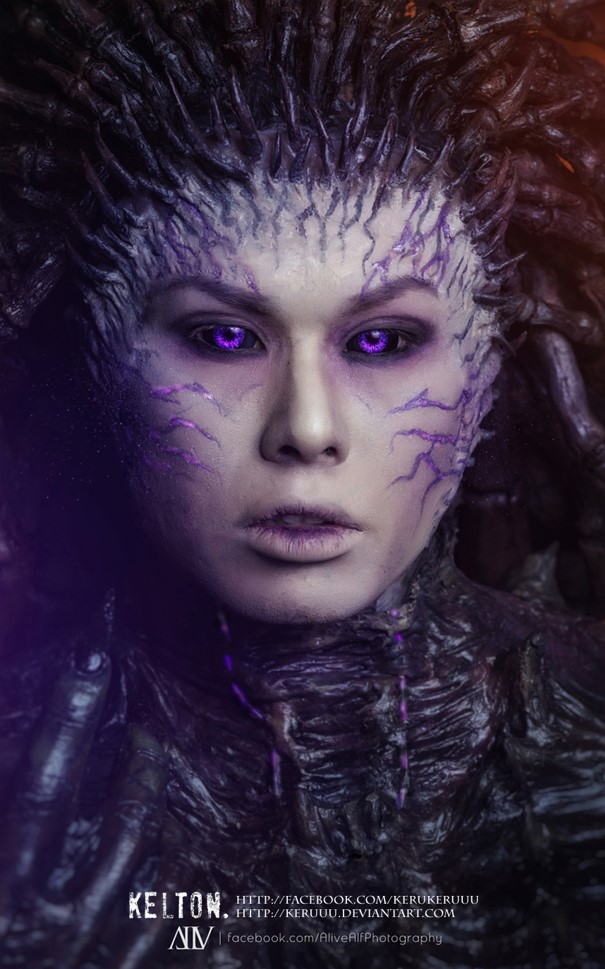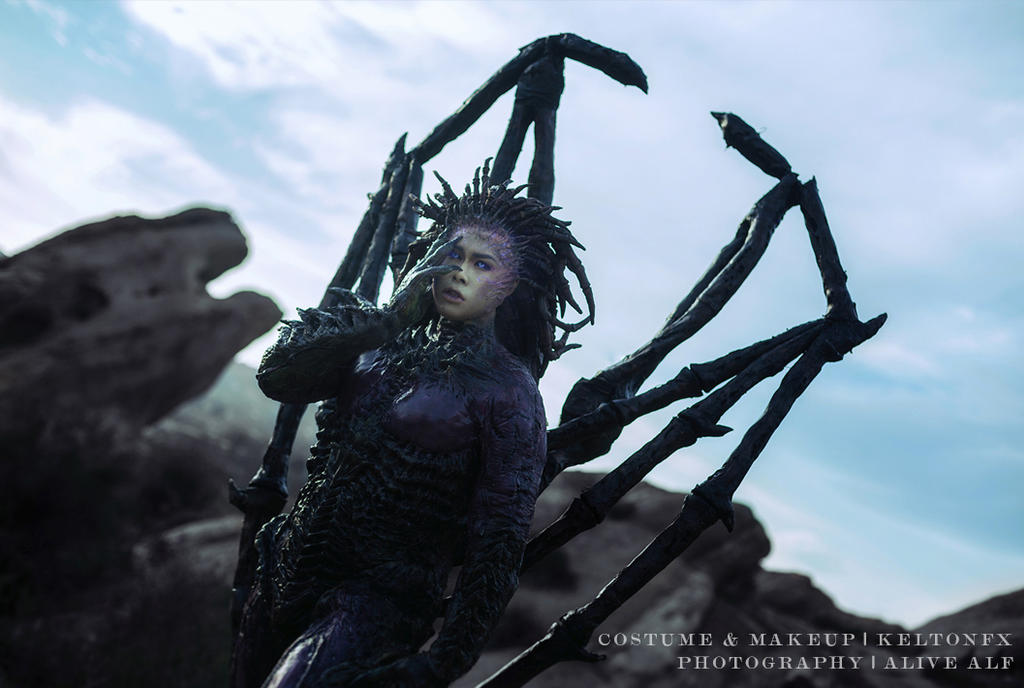 Cosplay by Keruuu
Sarah was able to predict both the future of the Zerg and her own future using her psychic skills. She then took action to avert the chaos she sensed, including looking for a dismantled device.
2 Ryuu Lavitz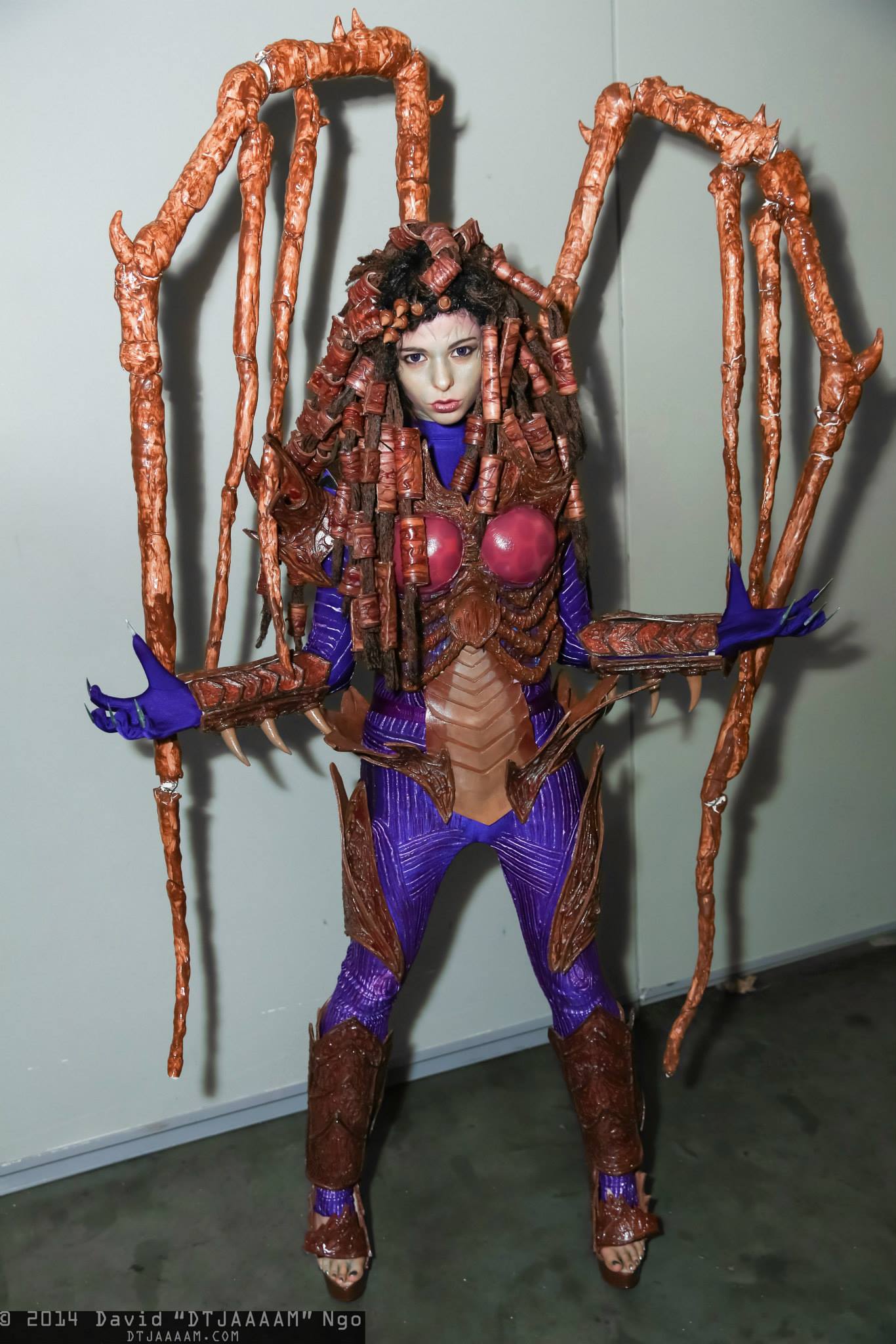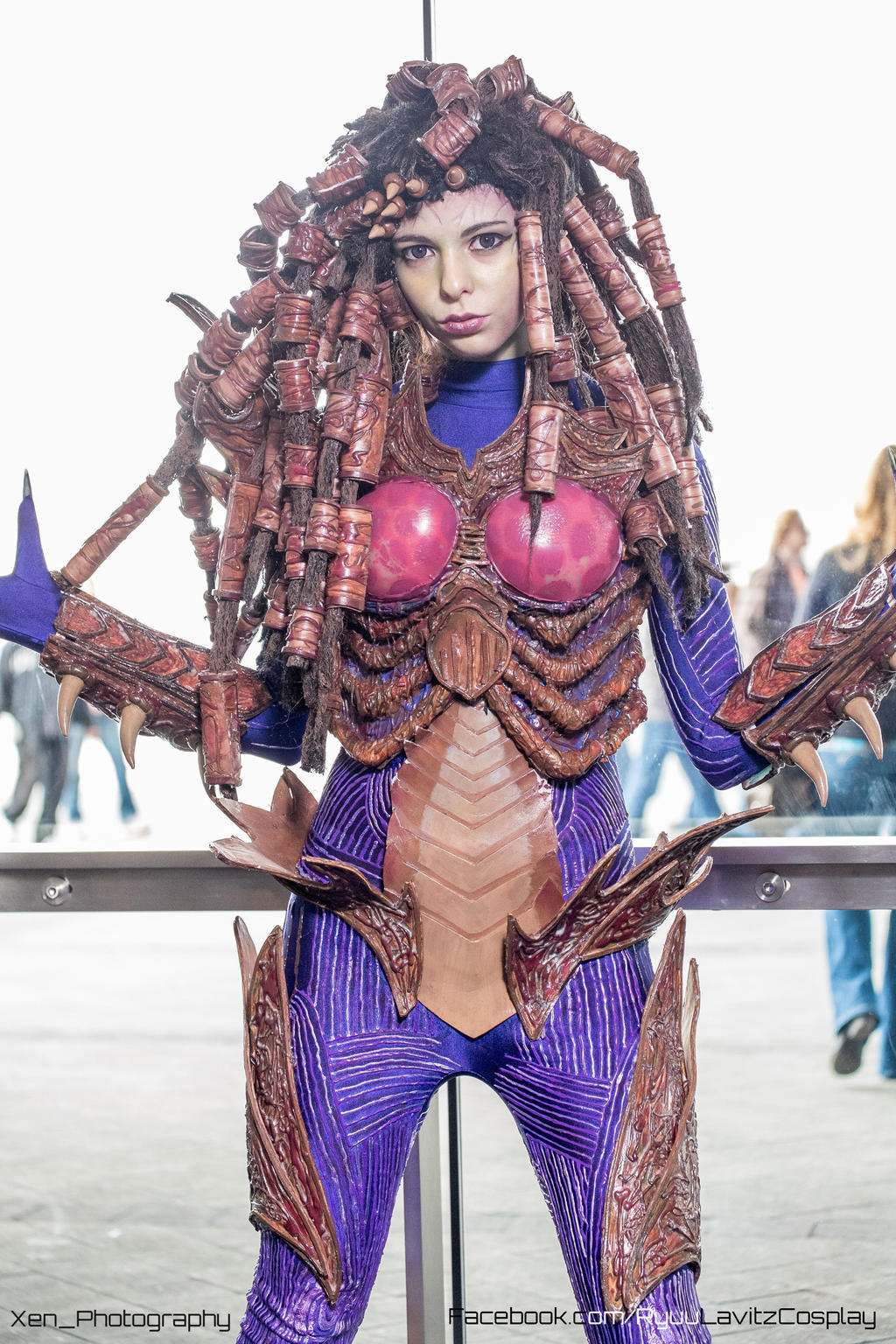 Cosplay by Ryuu Lavitz 
Sarah's mental and physical health began to deteriorate immediately after she was disinfected. She was secluded in a treatment room wearing a protective suit and in need of care.
1 Yumi Sadamoto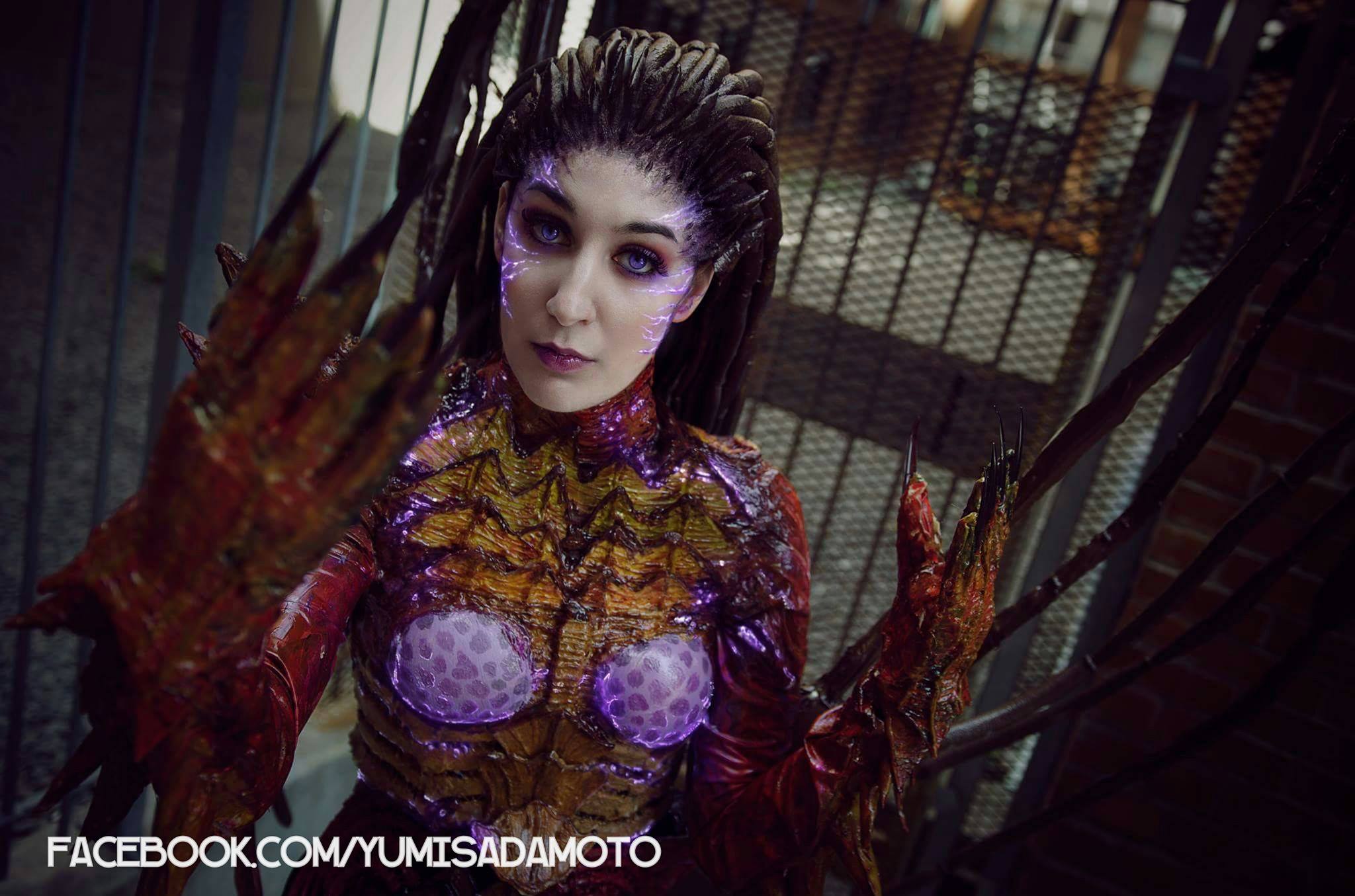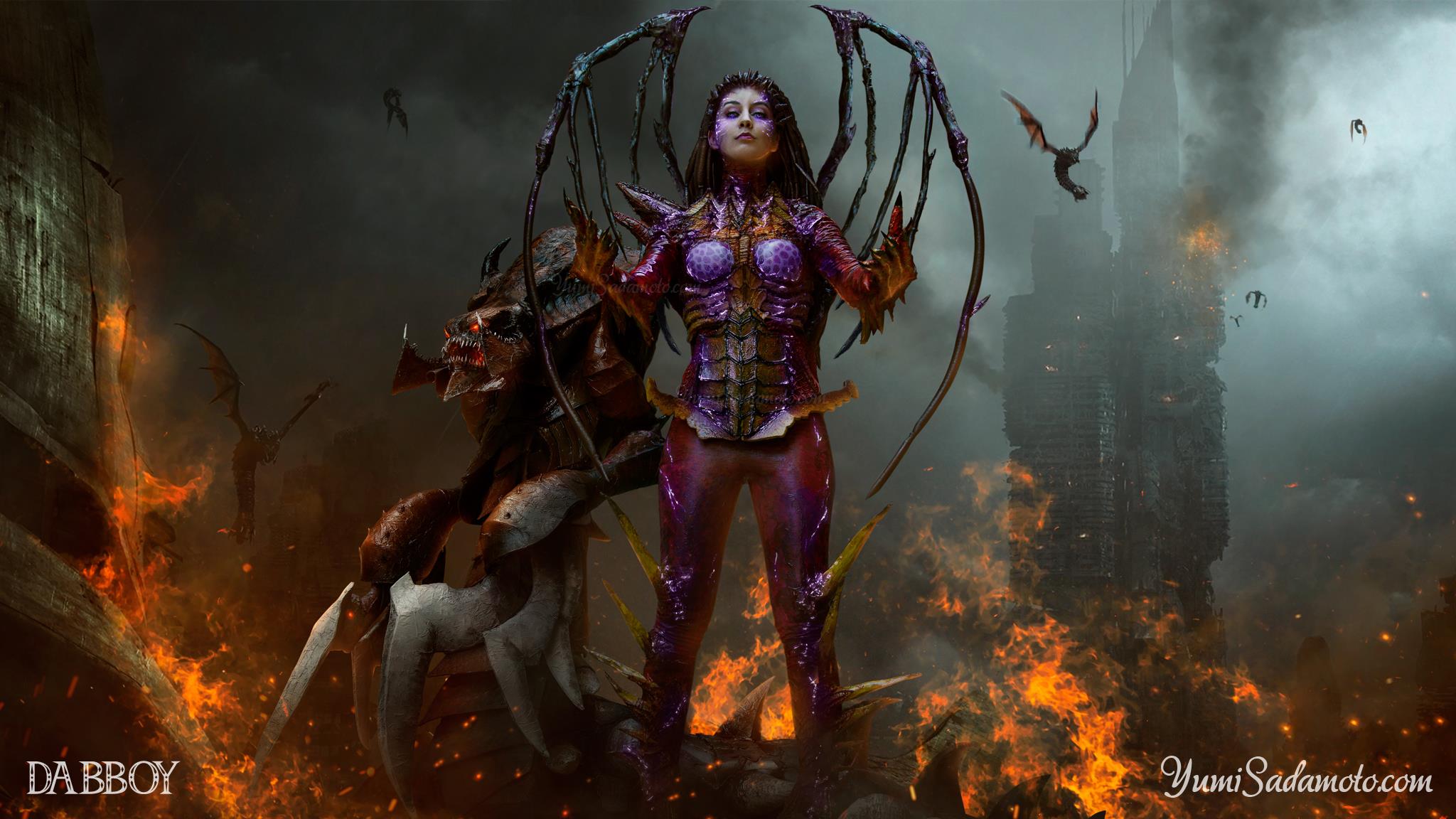 Cosplay by Yumi Sadamoto
Sarah was once more observed by someone, this time Prince Valerian, to determine how much Zerg was still in her body as she underwent treatment following the cleaning. Her body and mind are comatose, and as a seemingly horrific response, she accidentally kills many aides.
You may also be interested in: