[Top 10] Dota 2 Best Mid Heroes That Are Feared! (Updated Latest Patch 2022 Edition)
Updated: 23 Aug 2022 12:40 pm
It is known that the mid laner can make or break the game. Most players are afraid of touching this lane as they don't want to get destroyed by the enemy and be the center of the blame. Though it is valid that one slight slip-up can be advantageous to the enemy counterpart, not if you pick the right heroes!
There is no dearth of mid heroes to play, but there are only a few good ones in this meta. We have compiled a list of the top 10 best mid heroes that are feared.
10. Huskar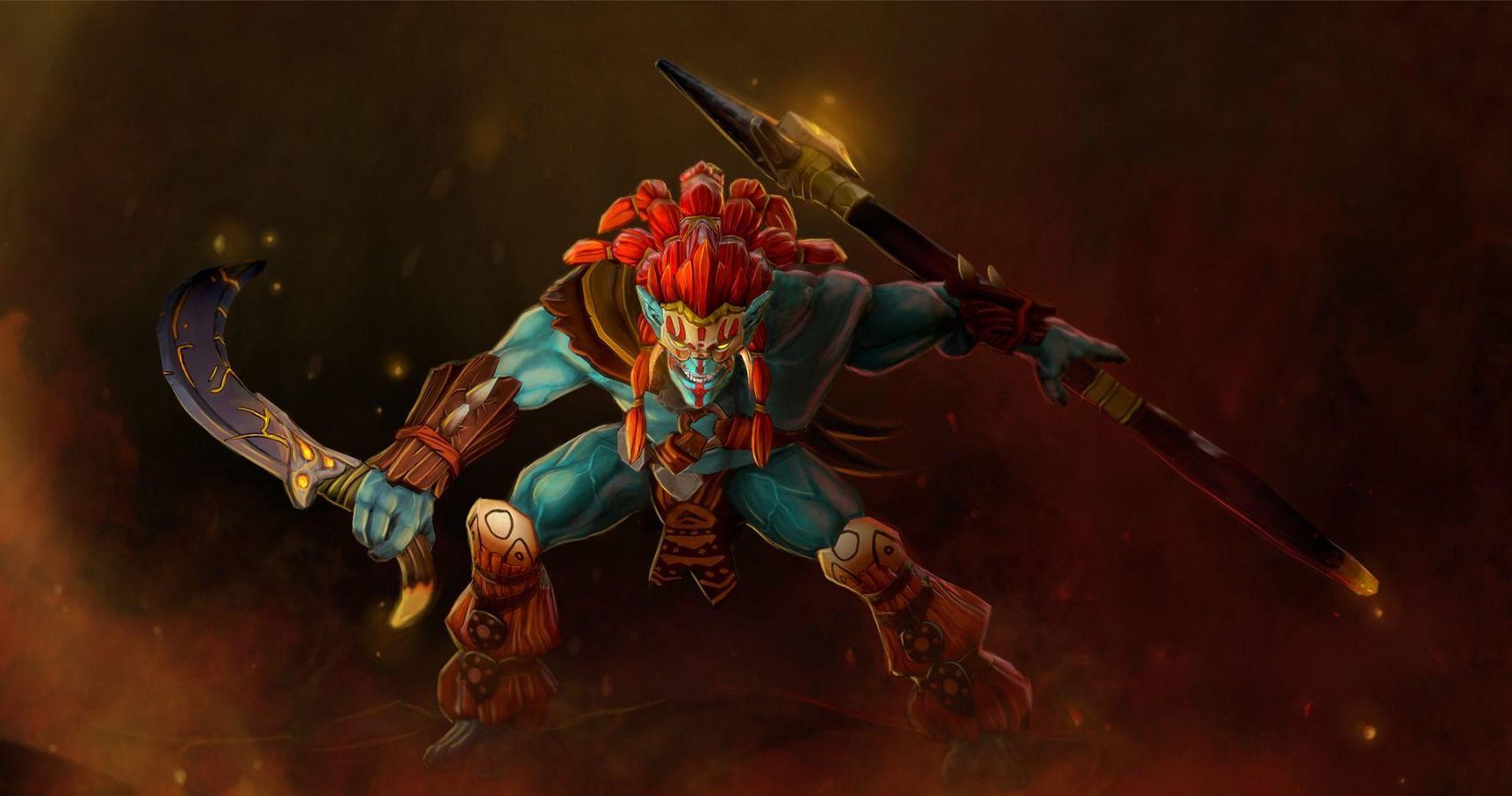 This ferocious hunter leaves no stone unturned. His crazy damage potential is unmatched by his foes. He makes them weaker with his fire. Huskar is a very aggressive hero, which fares well against melee heroes. His annoying nature makes people rage quit! Though a slow farmer, he relies more on kills to acquire gold, hence ganking other lanes as soon as possible. Huskar is known to initiate, hence he builds items that allow him to start and sustain team fights.
Why is Huskar a great mid hero? 
Lethal DoT (Damage over time)
High base attack speed which is amplified his passive
Threat to squishy heroes
Can gank as early as level 6!
Items to buy on Huskar
Armlet of Mordiggian
Aghanim's Scepter
Overwhelming Blink
Black King Bar
Heaven's Halberd
https://dota2.fandom.com/wiki/Huskar
9. Ember Spirit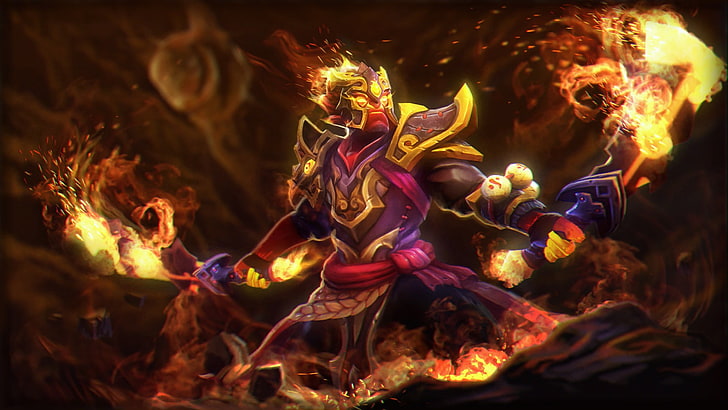 The fiery spirit of this warrior is unparalleled, his immense knowledge and capabilities are surely a sight worth witnessing. Being a melee hero vs. ranged heroes can be a hard task, especially in the late stages of the game, but ES defies all odds and is considered to be a great counter simply due to his AoE damage output along with the ability to soak up some serious damage. His flexibility allows him to obliterate enemies of all different kinds. 
Why is Ember Spirit a great mid hero? 
Great AoE damage which is hybrid (physical and magical)
Can destroy illusions and clear waves effortlessly. 
Farms faster compared to most foes. 
Great talent tree that scales well with items and spells 
Items to Buy on Ember Spirit
Mjolnir
Radiance
Shiva's Guard
Blademail
Aghanim's Scepter and Shard
https://dota2.fandom.com/wiki/Ember_Spirit
8. Zeus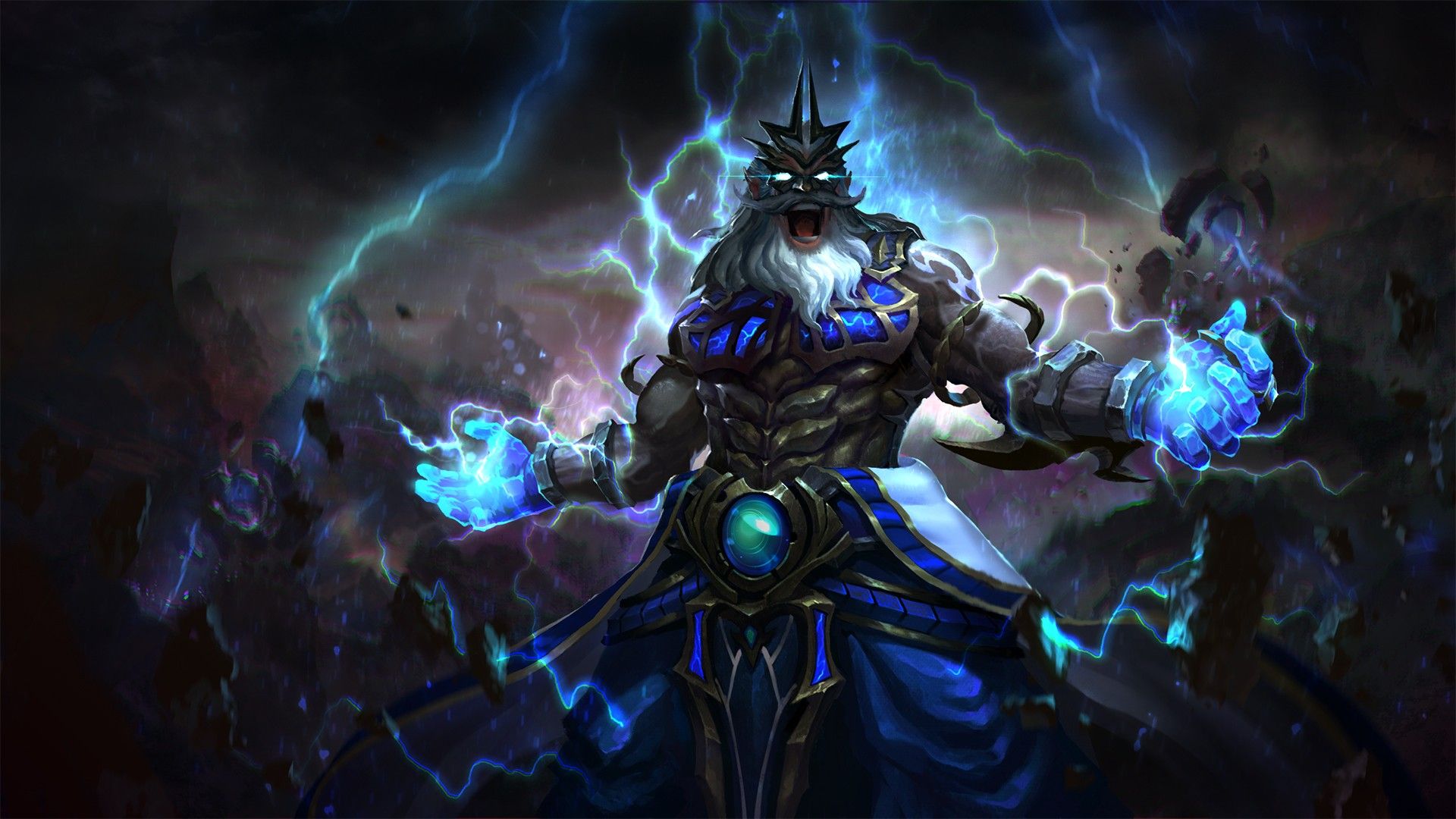 Zeus proves to be one of the best mid laners regardless of your status as a new or experienced player, this is highly attributed to his extreme DPS spells and wave clearance abilities. He is a must-play hero as he is very annoying against his enemies right from the laning phase. He can dish out some serious damage with spells and constantly harass his opponents. He is also infamous for having the potential to solo kill enemies from miles away on the map with the right items and levels!
Why is Zeus a great mid hero? 
High magical damage and low cooldown on spells!
High kill potential right off the bat
Great talent tree that scales well with levels and items
Items to buy on Zeus
Octraine Core
Refresher's Orb
Arcane Blink
Bloodstone
Aghanim's Scepter
https://dota2.fandom.com/wiki/Zeus
7. Lina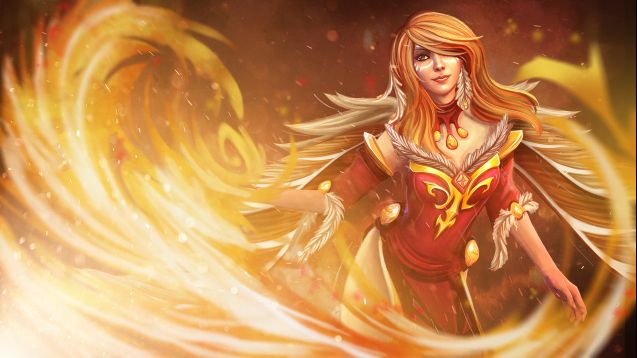 You should never play with fire, you'll end up losing! Lina smokes her enemies with her insane magical burst damage, there is no way you recover from this arson. Lina can be called a beginner-friendly hero but only the most experienced players can understand her true potential. She can rip through enemies effortlessly, with both her abilities and physical damage output. Her AoE spells can easily demolish squishy support heroes. High movement speed allows her to rotate through lanes quickly. 
Why is Lina a great mid hero? 
Immense magic burst potential.
AoE and wave clear spells that help her farm faster.
Can easily harass/kill enemy heroes after getting her ultimate.
Items to buy on Lina
Shadow Blade
Monkey King Bar
Aghanim's Scepter
Scythe of Vyse
Eul's Scepter
Black King Bar
https://dota2.fandom.com/wiki/Lina
6. Void Spirit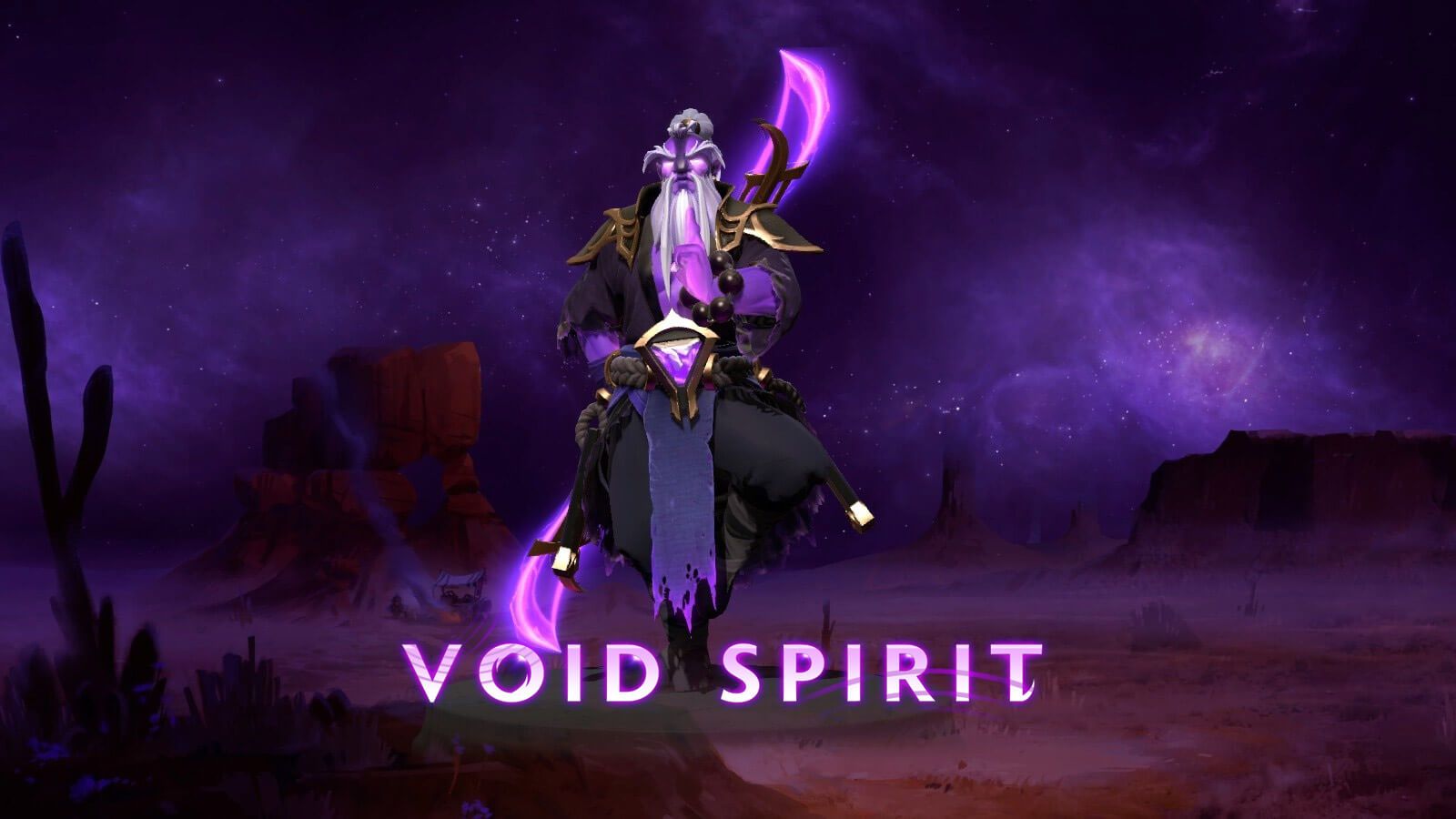 His actions have transcended dimensions, Void Spirit has cemented his name as one of the most spammed new mid heroes in the game. His swift and lethal moves have made him a threat. Void Spirit is known to be a complex hero as his skill set may be confusing but once mastered, he can turn the tide to his advantage! Void can block most damage coming his way. His incredible AoE spells make it easy for him to farm and clear creep waves. His highly elusive spells make him harder to catch and kill.
Why is Void Spirit a great mid hero?
Slippery and mobile hero.
His power spike is in the early game.
Can farm efficiently with decent AoE damage.
Good at solo killing squishy enemy supports effortlessly
Items to buy on Void Spirit
Aghanim's Scepter
Eul's Scepter
Kaya and Sange
Black King Bar
Orchid of Maleovalence
https://dota2.fandom.com/wiki/Void_Spirit
5. Queen of Pain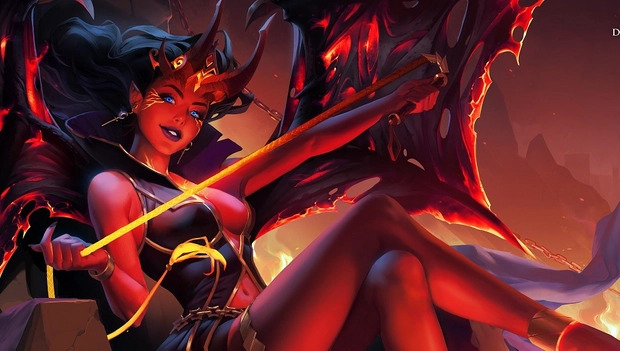 Behold the Queen of dominance! Queen of Pain is a very annoying hero for the enemy mid laner. It is irritating to lane against constant spam and harassment, if overlooked then it can result in your death! She has the perfect skillset to both harass and kills the enemy hero, her mobility makes her even harder to catch. QoP is active as soon as she gets her level 6, allowing her to gank other lanes. You're at the wrong end of the leash if you face off against her!
Why is QoP a great mid hero?
Good at wave clear and farming.
Active hero and a decent early game ganker.
Items supplement her ability to kill.
Items to buy on QoP
Aghanim's Scepter and Shard
Scythe of Vyse
Refresher's Orb
Bloodthorn
Black King Bar
Eul's Scepter
https://dota2.fandom.com/wiki/Queen_of_Pain
4. Puck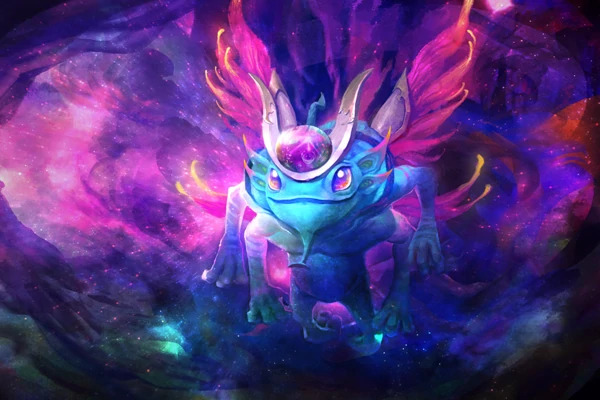 Looks can be deceiving! This faery dragon is often considered one of the most adorable heroes in the game, but at the same time Puck is a menace, and not all like playing against it. Puck is often known as the most elusive hero in the game, providing an immense amount of magical damage and crowd control. It is also a great disabler and does well in the early stages of the game. Puck relies more on items than levels but can easily knock down enemy support heroes at level 6.
What makes Puck a great mid hero?
Immensely mobile and slippery hero.
Can dominate the early game after reaching level 6.
Can dodge spells and projectiles with the Phase Shift ability. 
Items to buy on Puck
Blink Dagger
Dagon
Ethereal Blade
Aghanim's Scepter
Eul's Scepter
https://dota2.fandom.com/wiki/Puck
3. Dragon Knight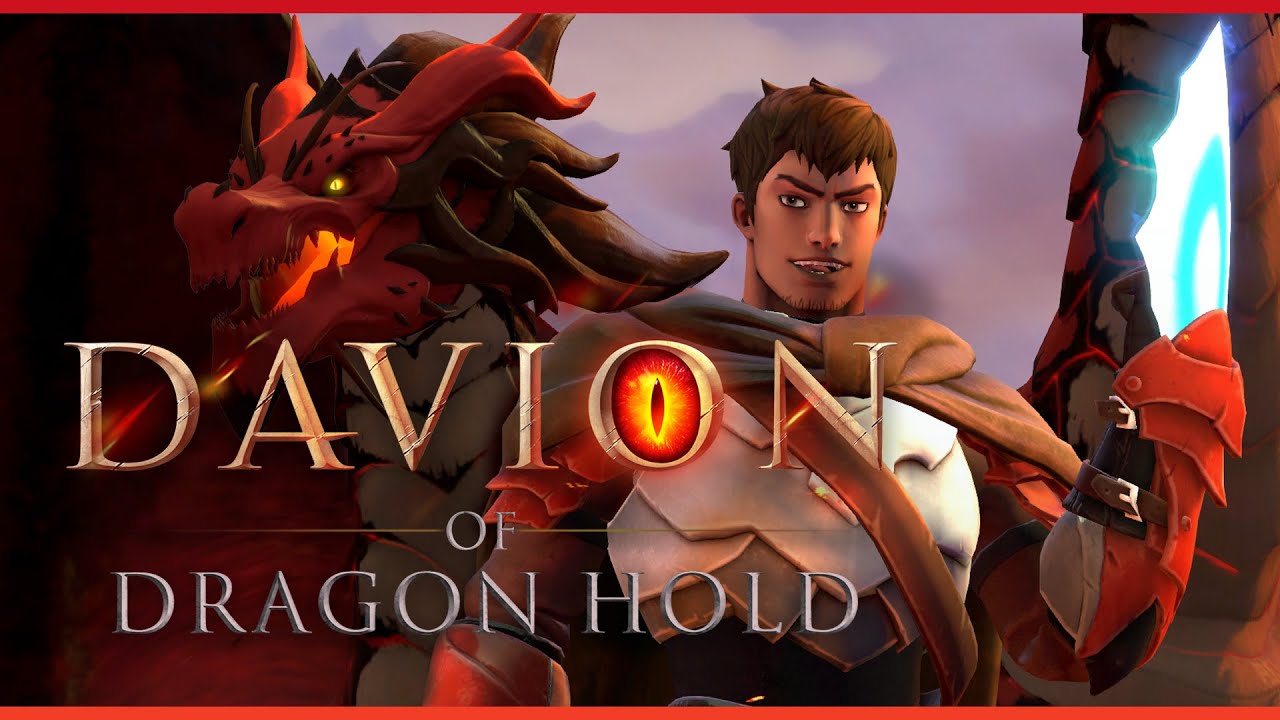 Davion, the Dragon Knight is a classic tank hero, his high strength and high HP nature fits the glove! He does not fall despite enemies trying to gank him, his armor shall never betray him! Dragon Knight is a tough nut to crack, he has natural high armor which is amplified by his Dragon's Blood passive, which makes him unkillable unless all 5 enemy heroes rotate and hunt him down, which is of course impractical in most games.
Why is Dragon Knight a great mid hero? 
High armor makes him hard to gank
Can push lanes and farmly fast
Does not require much farm to gank
Items to buy on DK
Blink Dagger
Shadow Blade
Assault Cuirass
Heaven's Halberd
Black King Bar
https://dota2.fandom.com/wiki/Dragon_Knight
2. Shadow Fiend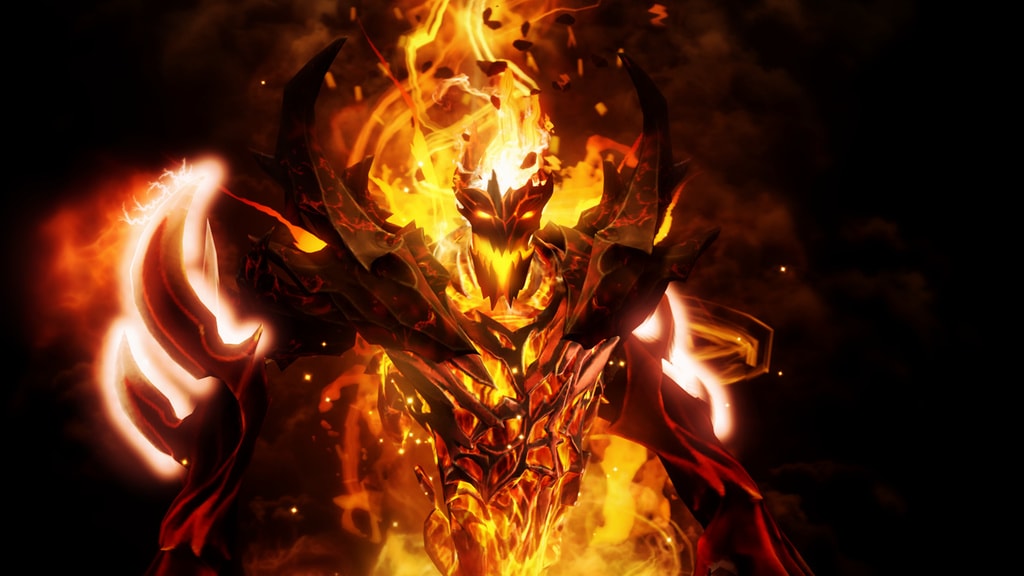 This spine-chilling beast induces fear into his enemies. His presence weakens the enemies and makes it easy for him to pierce through their feeble armor. He embodies all that is evil and none shall escape him! The almighty Shadow Fiend. Shadow Fiend rarely appears in the pro scene but he is vastly picked in pub games. This is mostly due to his farming capabilities and massive damage output. His early game prowess is unmatched since he can solo kill his mid counterpart easily. Shadow Fiend can go both Physical or Magical build.
Why is Shadow Fiend a great mid hero?
Deals insane magic damage at very early levels.
Can go for both magical/physical item builds.
High magical damage output with Requiem of Souls ultimate.
Passive abilities provide armor reduction and increased physical damage which can supplement your physical damage item build.
Items to buy on SF
Eul's Scepter
Silver Edge
Black King Bar
Eye of Skadi
Monkey King Bar
https://dota2.fandom.com/wiki/Shadow_Fiend
1. Storm Spirit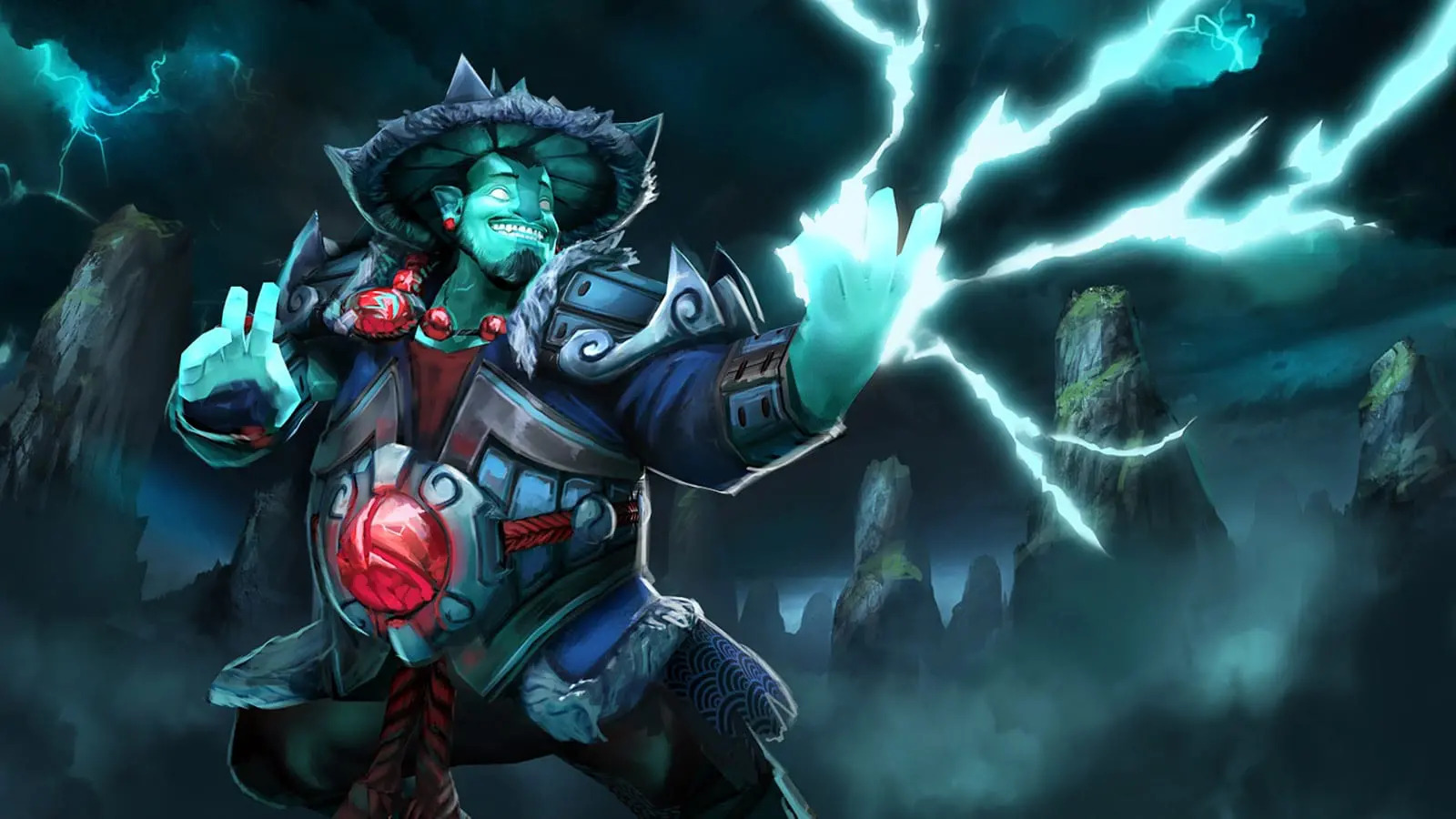 This charming and electrifying hero is a top pick in this meta. This is due to his highly active play style and fast farming speed. He is widely regarded as one of the best mid laners in the game. Storm is mostly played as a fast tempo mid hero, meaning he usually rotates to gank other lanes and quickly goes back to farming or taking towers. His high mana pool enables him to jump into enemy heroes and catch them off-guard. Late game Storm is a disaster for the enemy team!
What makes Storm Spirit a great mid hero?
More dependant on levels as opposed to items.
Can control the crowd with Electric Vortex Aghs upgrade.
Insane magic damage output with long-range ultimate.
Immense mobility with the Lighting Ball ultimate.
Items to buy on Storm Spirit
Bloodstone
Orchid of Maleovalence
Aghanim's Scepter
Scythe of Vyse
Sange and Kaya
Black King Bar
https://dota2.fandom.com/wiki/Storm_Spirit
You may also like: