Dota 2 How To Leave Guild
Updated: 23 Aug 2022 10:00 am
Dota 2 battle pass 2020 gave us a new thing for the very first time in the game since its launch in 2011, A guild system where many players can join a guild to play with each other and gain points to obtain certain rewards that are not available anywhere else. Joining the guild is a tough one, where the owner of the guild has to accept your request to join. Your guild name is at the left side of your name so consider joining a guild with a cool name. Leaving the guild is a simple procedure of just clicking.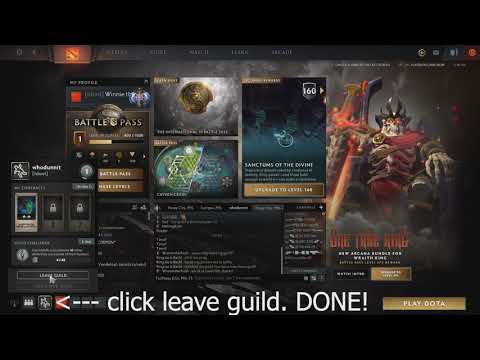 How it Works:
After joining a guild, its name will show at the left side of your name with the icon of the guild on it.
Take your cursor on the icon of the guild and click on it, it will show two options just click on the Leave Guild option and click yes. Now you are without a guild.
You may also be interested in: