[Top 15] Fallout 4 Best Body Mods That Are Excellent
Updated: 04 Nov 2021 7:20 pm
If you're gonna traverse the Commonwealth, you might as well look good doing it.
How would you like to play Fallout 4 in your ideal body?
So you want to start a new playthrough of Fallout 4. You load up the game, choose a difficulty setting, and hit "New Game". You sit through the cinematic, remembering how awesome the lore of Fallout is, and when the fog clears up, you're met with this.
If you just let out a groan when looking at these two, then I believe your game needs a makeover. No, I'm not talking about gameplay mods; I'm talking about body mods. 
Aren't you tired of playing as the same old Nate or Nora preset? Well, buckle up, because today, I'm gonna list down for you 15 body mods that you can install to make your dream character in Fallout 4.
15. Lots More Hairstyle for Male/Female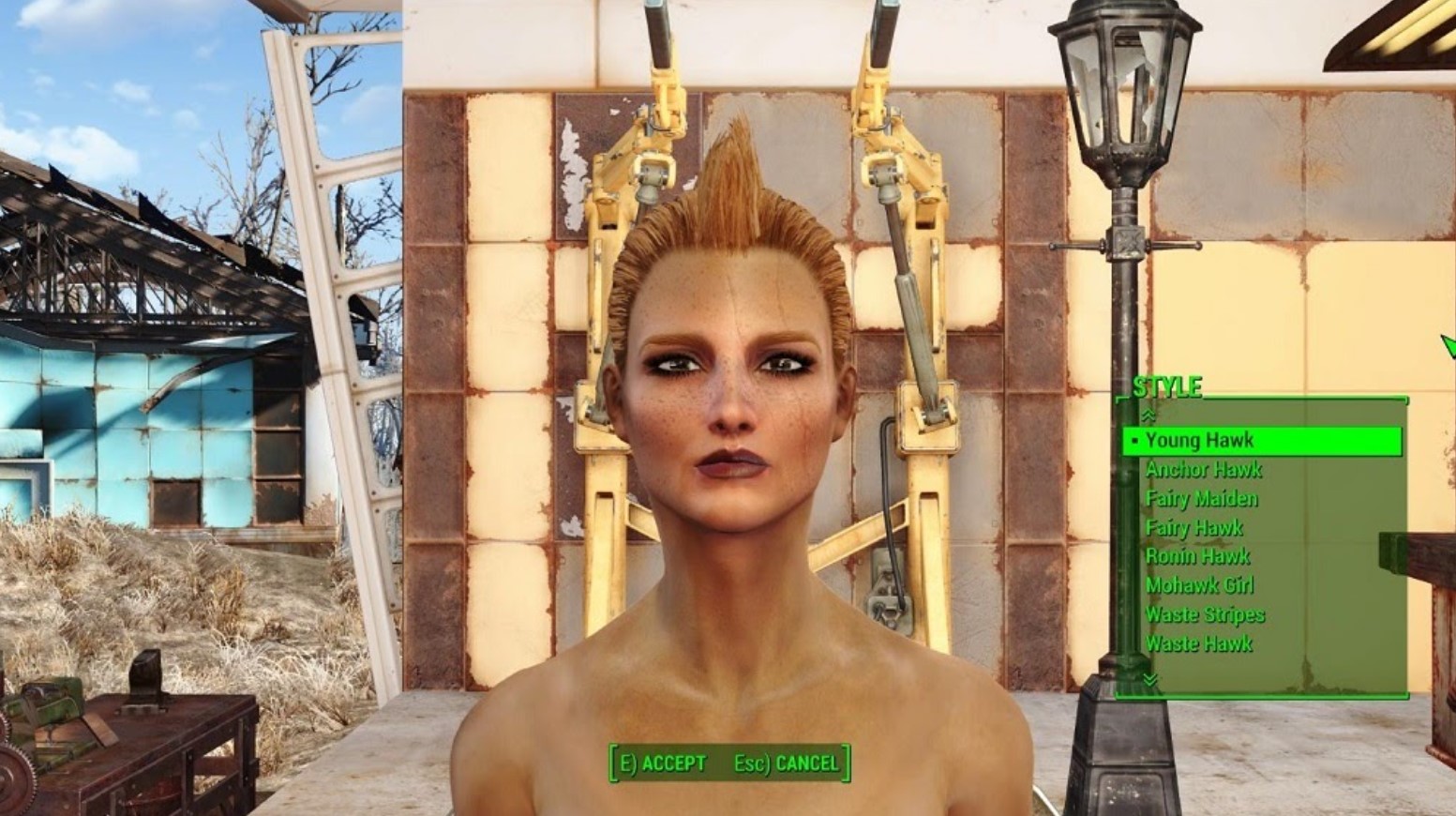 The hair options in Fallout 4 leave much to be desired. How many times are you going to go for the same old elegant hairstyle for a female character or the casual or rebel hairstyle for a male? I'd say, it's time to "mix" it up.
This mod by rbddc12 does exactly that. It offers over a hundred different hairstyles by combining the currently existing vanilla hairstyles and turning them into hybrids of themselves. Do you want that side-shaved look with a ponytail? Sure. Want a mohawk but still have some hair on the sides? Go ahead. This mod is perfect for those who want to keep the vanilla feel of the game.
Great selection of hairstyle
Retain the vanilla feel of the game
Comes in both males, females, and facial hair.
Get the mod here: https://www.nexusmods.com/fallout4/mods/10543
14. The Eyes of Beauty Fallout Edition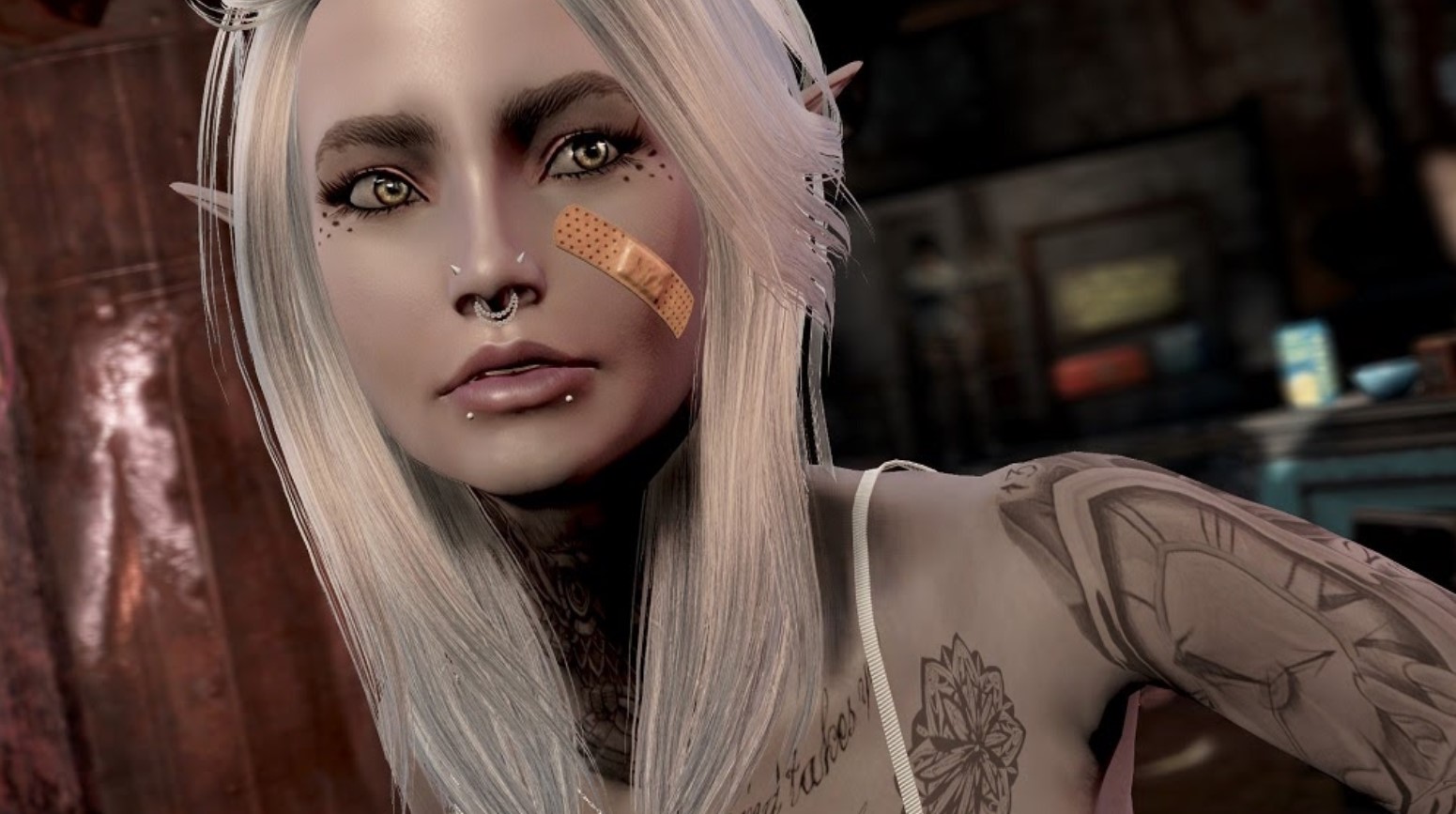 The eyes in Fallout 4 aren't bad, but it's plain and can be better. Much better. This mod by LogRaam pretty much proves that by adding a ton of options in terms of eye colors and shades.
The eyes themselves are of higher quality, with better high-resolution textures, doubling that from the vanilla eyeballs. With so many options to choose from, I'm sure you'll be able to customize your character with the eyes of your dream.
Higher-resolution eye textures
More color options
Available for both males and females.
Get the mod here: https://www.nexusmods.com/fallout4/mods/133
13. Appealing Moles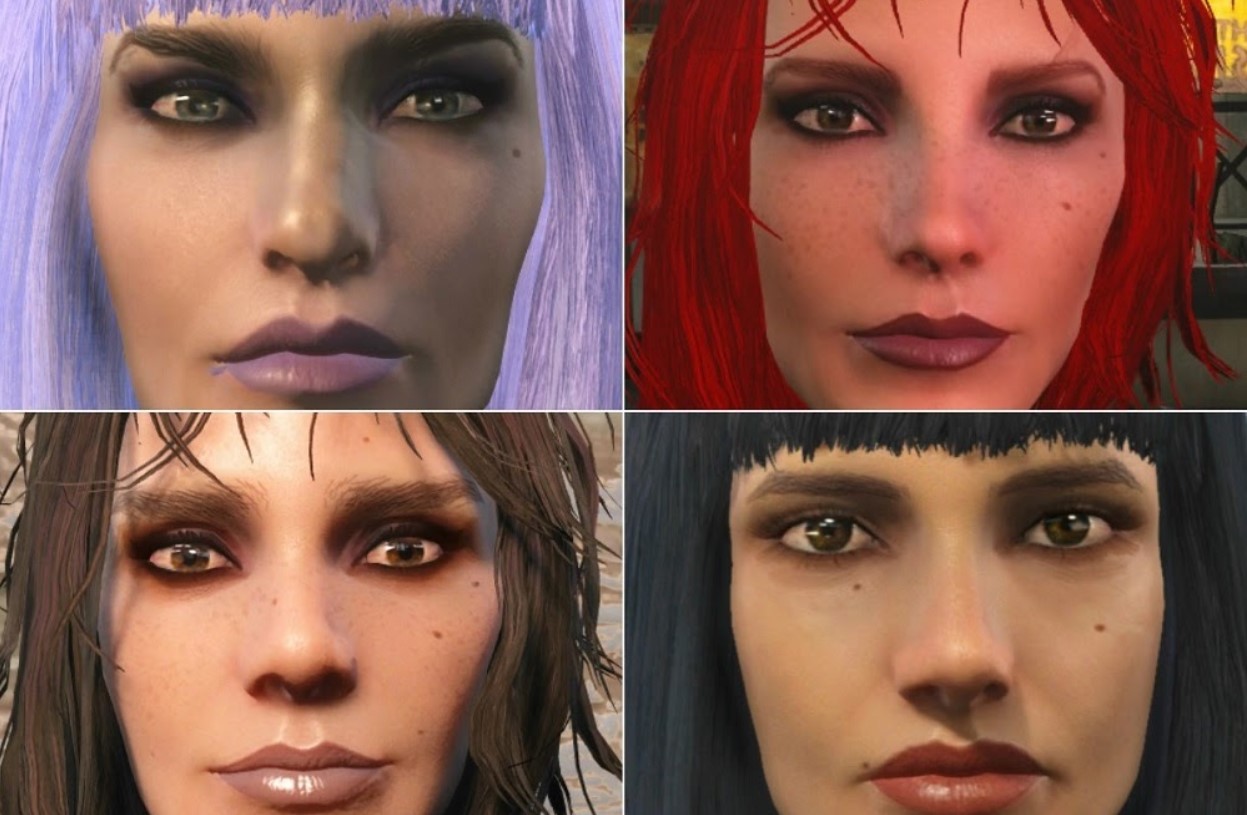 Here's a small mod that claims to do exactly what it says. This mod by ANiceOakTree aims to change the original Fallout 4 facial moles to be "less distracting".
If you don't want your sole survivor's skin to be pristine, but don't want a blemish that could be seen from a mile away either, then you're in luck. This mod will make the moles on your character look more natural and pleasing to the eyes. This is just one of those mods you install because it's nice to have, y'know?
Less distracting moles
Appear more appealing and natural-looking
Get the mod here: https://www.nexusmods.com/fallout4/mods/3802
12. Distinctive Teeth for FO4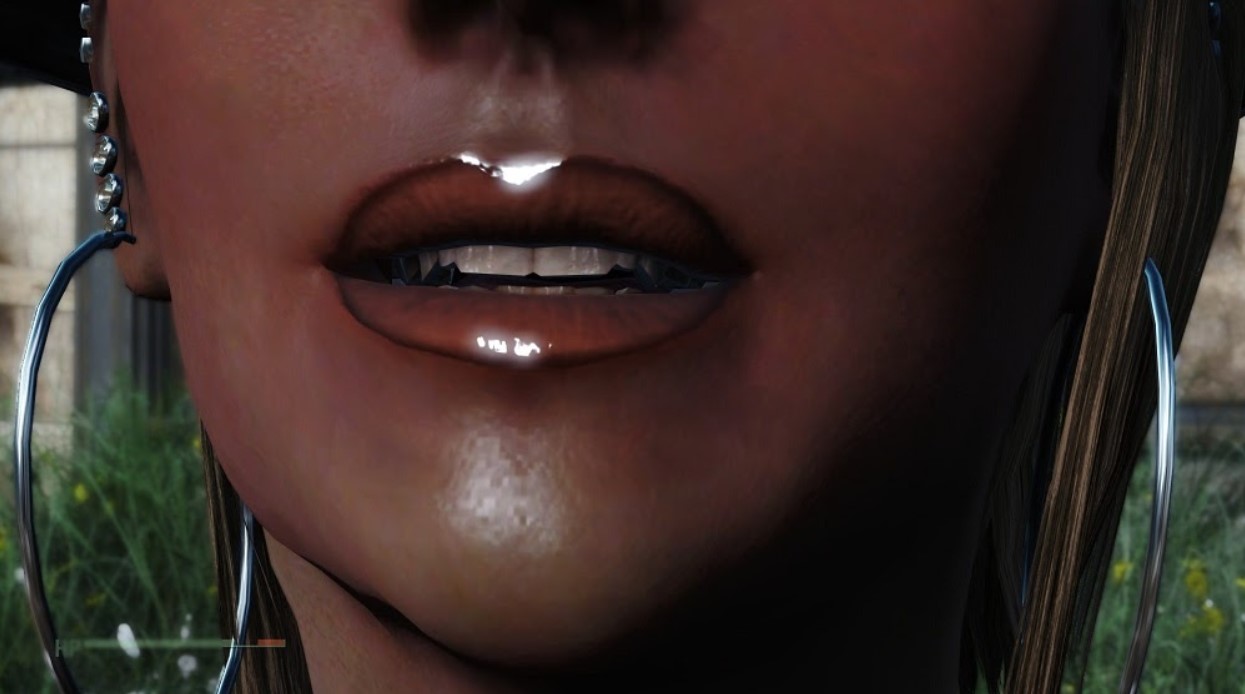 This one may be up to personal taste, but I love seeing my sole survivor with a highly detailed set of teeth when they talk. 
Distinctive teeth by humannature66 and Xazomn helps to accentuate the teeth and add a shine and wet shimmer to them.
It is, in my opinion, one of the best-looking teeth mods currently available and I think you'll get a good kick out of seeing it in action.
Better looking set of teeth
Affect the player character and NPCs
Get the mod here: https://www.nexusmods.com/fallout4/mods/20946
11. Commonwealth Cuts - KS Hairdos - ApachiiSkyHair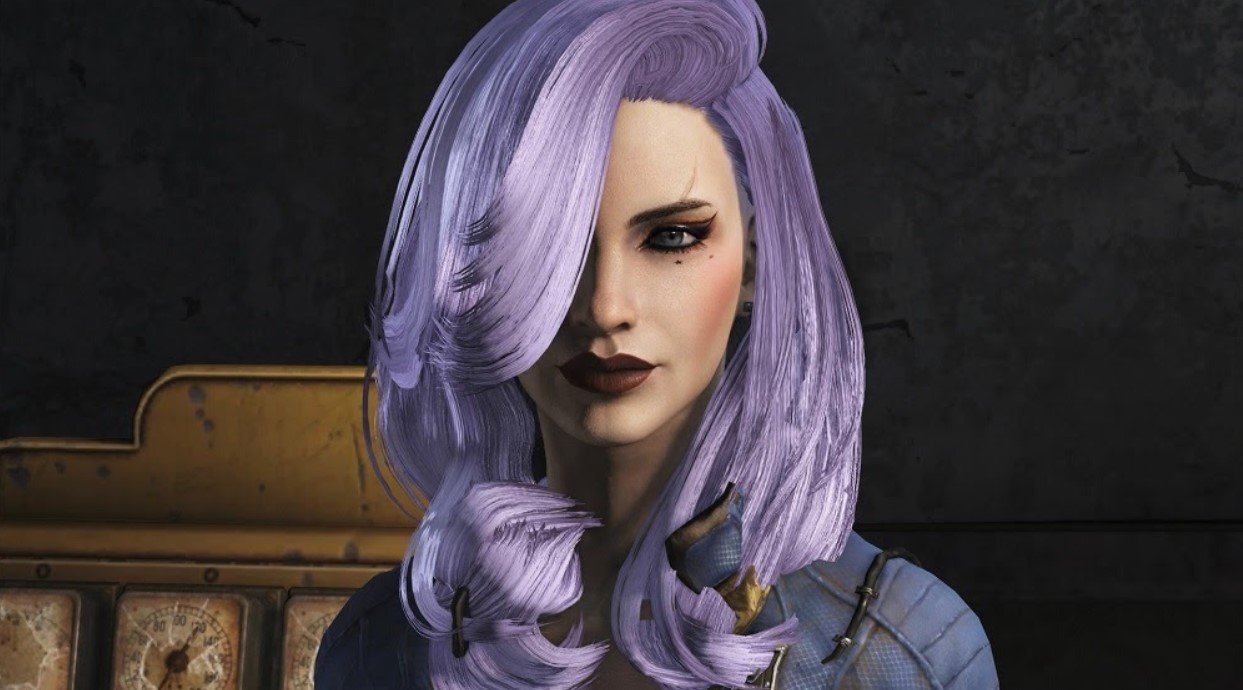 If you don't mind straying a bit off the vanilla hairstyle path, then maybe you'd be a fan of this mod. Commonwealth Cuts - KS Hairdo - ApachiiSkyHair is a compilation of fabulous-looking hair by Aarwyn and ANiceOakTree, originally from Skyrim and converted to fit the heads of Fallout 4's sole survivor.
With over 150 new hairstyles to choose from, I'm sure you'll be able to find one to your liking. The hairstyles themselves may not "fit" the theme of post-apocalypse, but who's out here policing hairstyles and being fabulous, right? 
Gorgeous hairstyles
Over 150 new hairstyles to choose from
Be a unique sole survivor in the Commonwealth
Get the mod here: https://www.nexusmods.com/fallout4/mods/11402
10. LooksMenu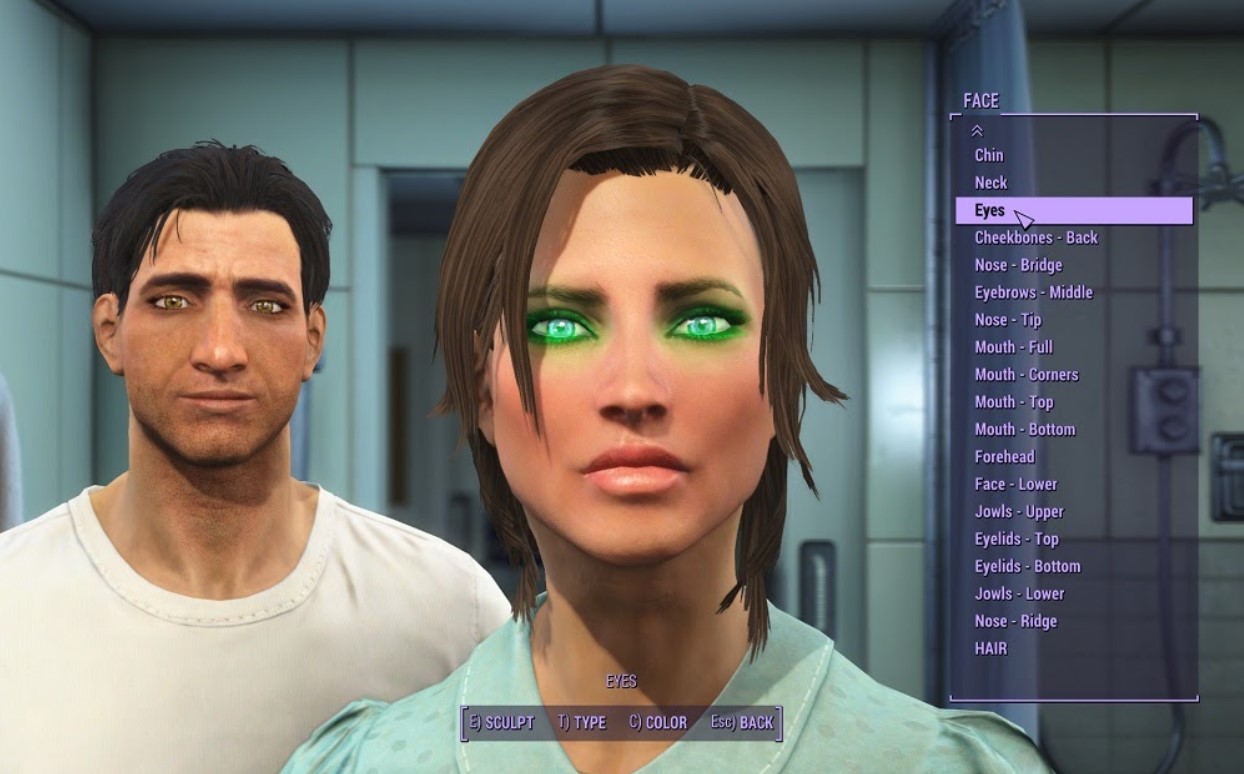 Despite being in 10th place, this is one of the most important mods to have when it comes to modding the game and creating your ideal sole survivor. Many mods and face preset will require you to have this mod installed.
LooksMenu by Expired6978 is an essential mod that adds engine modifications to improve character creation. It even comes with additional features and quality of life like a larger feature list, saving and loading preset, and adding overlays to the existing body.
If you're planning on modding your character even further, then this is something you're gonna want to pick up sooner rather than later.
Improves character creation
Essential in character modding
Plenty of small, but useful changes from vanilla character creation
Get the mod here: https://www.nexusmods.com/fallout4/mods/12631
9. LooksMenu Customization Compendium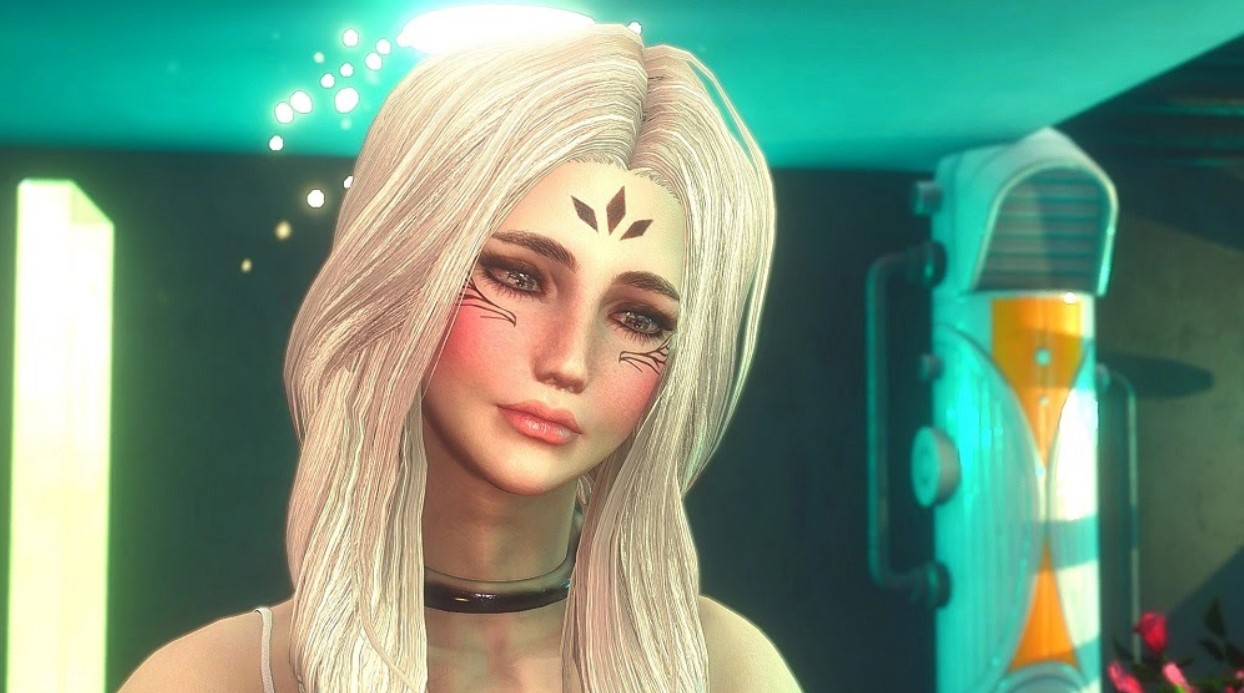 A continuation of the previous mod, the Looks Menu Customization Compendium is a collaborative effort of several talented modders from the community to increase the level of depth you can make your sole survivor be.
The mod adds hundreds of new options to the character creation, including face paints, tattoos, scars, makeup, brows, and hair colors. This is pretty much more of an improvement over what the LooksMenu mod allows you to do. If you downloaded one, you should also download the other as these two are pretty much two peas in a pod.
Further improves on character creation
Adds hundreds of new options
Get the mod here: https://www.nexusmods.com/fallout4/mods/24830
8. LooksMenu Body Tattoos
Alright, last one and we're done with this set of mods. Ever wondered why Fallout 4 doesn't allow you to do body tattoos on your sole survivor but face tattoos are A-OK? Well, this addition to the LooksMenu mod pretty much changes that silly decision by Bethesda and allows you to overlay art to your natural, fleshy canvas.
Using the engine modifications from LooksMenu, this mod by krisser143 lets you place tattoos using the overlay feature in the body section of the menu. It comes with plenty of cool designs that I'm even considering putting on my body. 
If you're a fan of body tattoos on your sole survivor, then get this mod.
Tattoos on your body
Lots of amazing designs
Get the mod here: https://www.nexusmods.com/fallout4/mods/25000
7. Oni Cute Asian Face Parts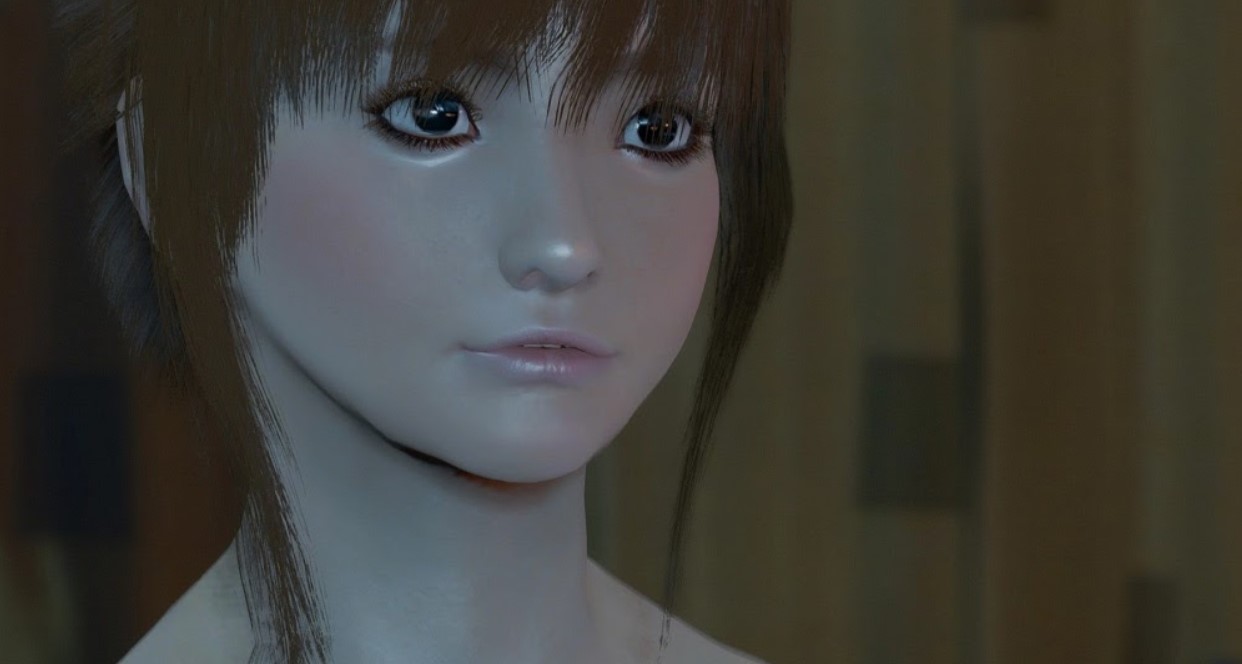 Tired of the same old western look of the sole survivor? Maybe you want some more Asian representation in the game other than the robot, Takahashi? 
Well, look no further. This mod by OniNigma changed some of the face parts of the female sole survivor to resemble a younger and more attractive Asian model.
This mod is also a requirement for various other presets that feature a younger and more eastern aesthetic, so I think it's a great mod to have on your mod list.
Asian-looking face parts
Younger-looking sole survivor
Get this mod here: https://www.nexusmods.com/fallout4/mods/9753
6. Valkyr Female Face and Body Texture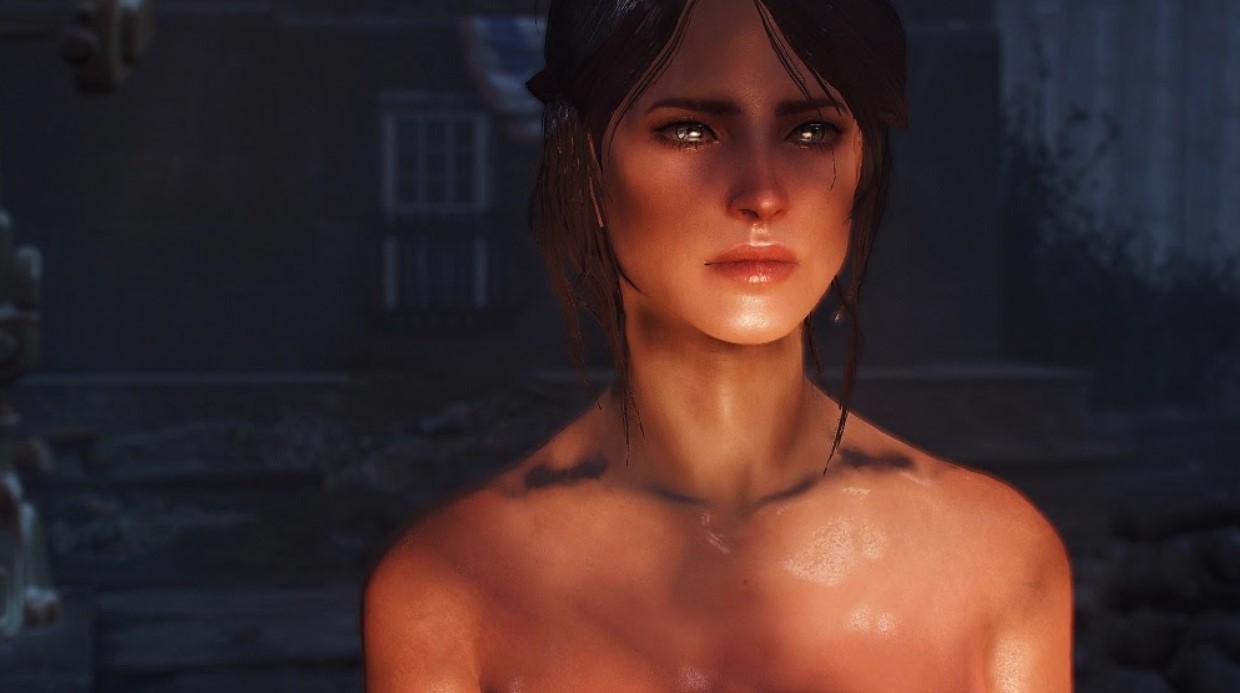 Good news, friends! Fuse00 has created a mod that replaces the plain and boring vanilla textures of the female sole survivor's face and body with a higher resolution. This mod gives the skin a more realistic look and improves the general appearance of the body.
The mod itself is just a simple texture replacer, but many preset available on the Nexus uses this as well, so similar to the Asian face parts mod, this is one of those mods that you may as well add to your mod list for a better modding experience.
Better skin texture on the face and body
Used by many presets available on the Nexus
Get the mod here: https://www.nexusmods.com/fallout4/mods/3841
5. Just a Hairy male Body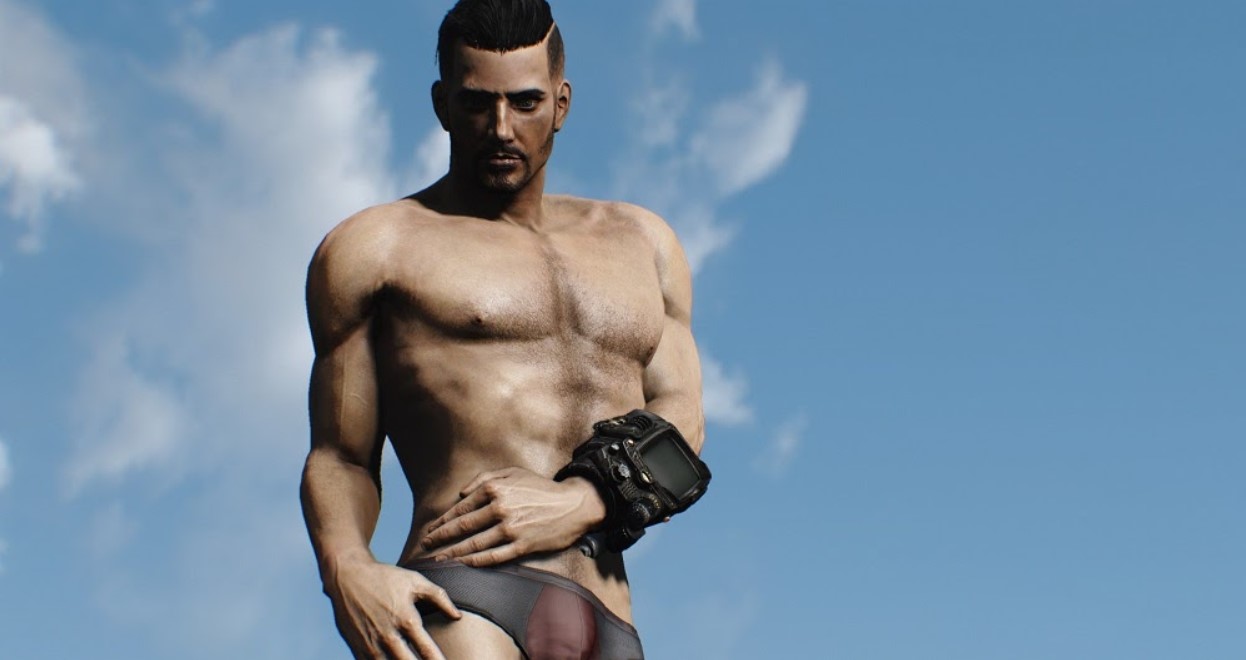 We've had quite a few mods that feature only women so let's do one for the guys next. Fallout 4 has a weird quirk in that most of the men in the game don't seem to have a lot of body hair, especially on the chest area. You would think that the rough and tough men of the Commonwealth would have a bit of body fur going on.
Well, this mod by friffy adds that by replacing the male body with one that's higher resolution, better textures, and most importantly, more hair. Design your dream man with the various options given to you. Do you prefer men who are cut? Maybe you'd prefer the men to let it dangle? This is your mod to form your ideal male sole survivor.
Better designed male body
Higher resolution and textures
Get the mod here: https://www.nexusmods.com/fallout4/mods/21328
4. Cute Preset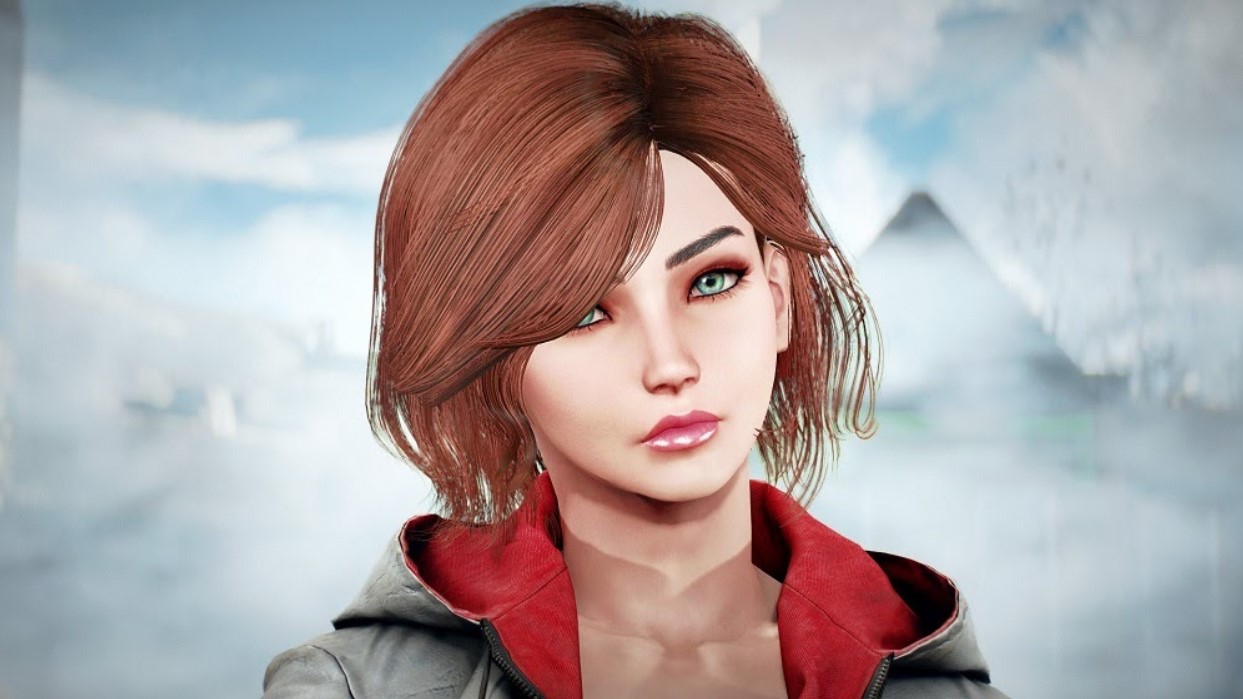 There are very few presets that I like to use whenever I play Fallout 4, but this one is a favorite of mine. The cute preset by DonJunk does not lie; It's cute and it is amazing. Many mod authors have decided to use this cute preset as a model for many of their mod pictures, which is very much understandable.
While this is not a mod per se, the main file itself already contains all of the required mods and textures that you'll need to get the same look like the image above. So getting this is as simple as downloading and installing it using a mod manager.
There exist various other presets available on Nexus, but take it from me, not many get much better than this.
Cute and appealing preset
All necessary mods are tied in a nice, simple main file.
Get the mod here: https://www.nexusmods.com/fallout4/mods/47690
3. Bodyslide and Outfit Studio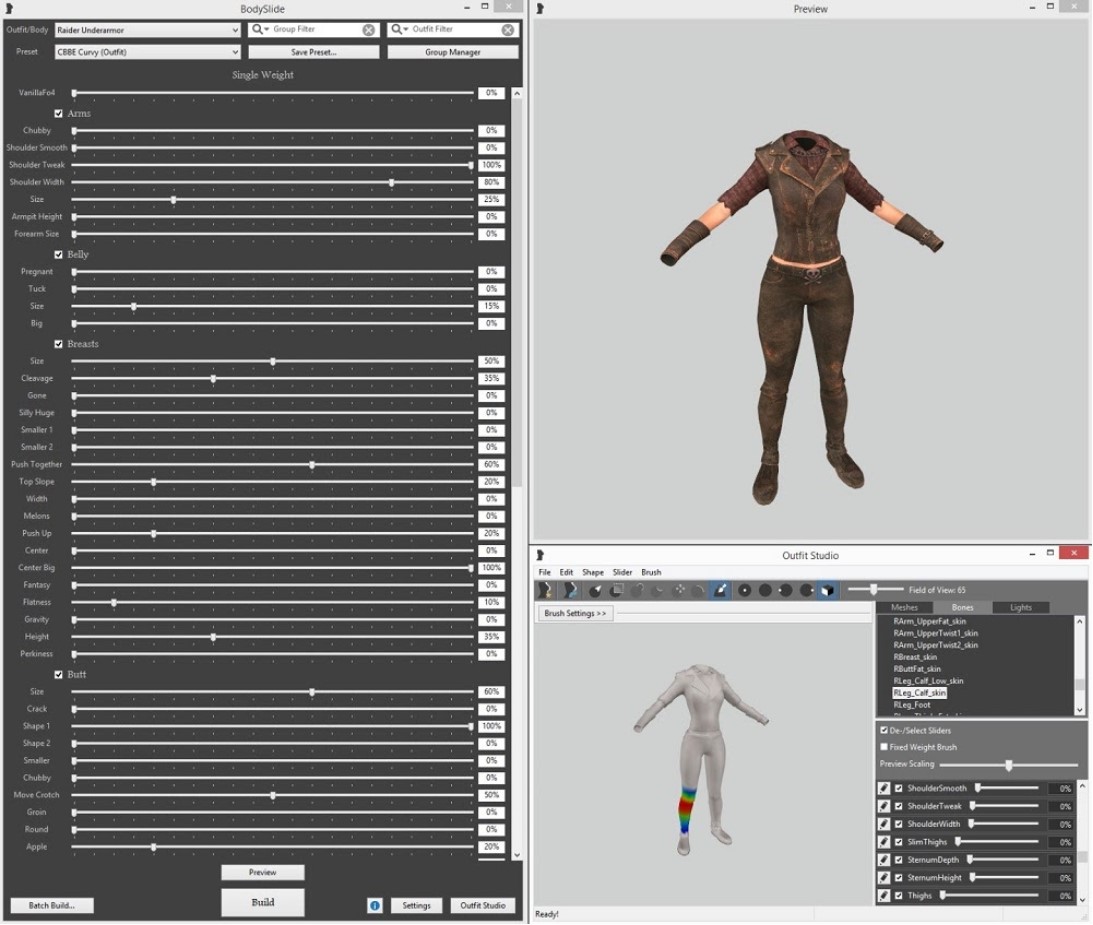 When it comes to creating bodies for your character, this is the ultimate tool you'll need. Bodyslide allows you to shape the body however you want by adjusting the sliders to make them bigger and better. You don't need us to tell you why this is an amazing utility tool.
It's not just bodies. The mod by Ousnius comes with an outfit studio so you can change and adjust certain details of the clothing or armor that you like. This one is a bit more complicated than the bodyslide sliders, so it's best to watch a tutorial on it first.
Adjust your body to your liking
Craft or fix clothing and armor
Get the mod here: https://www.nexusmods.com/fallout4/mods/25
2. Caliente's Beautiful Bodies Enhancer (CBBE)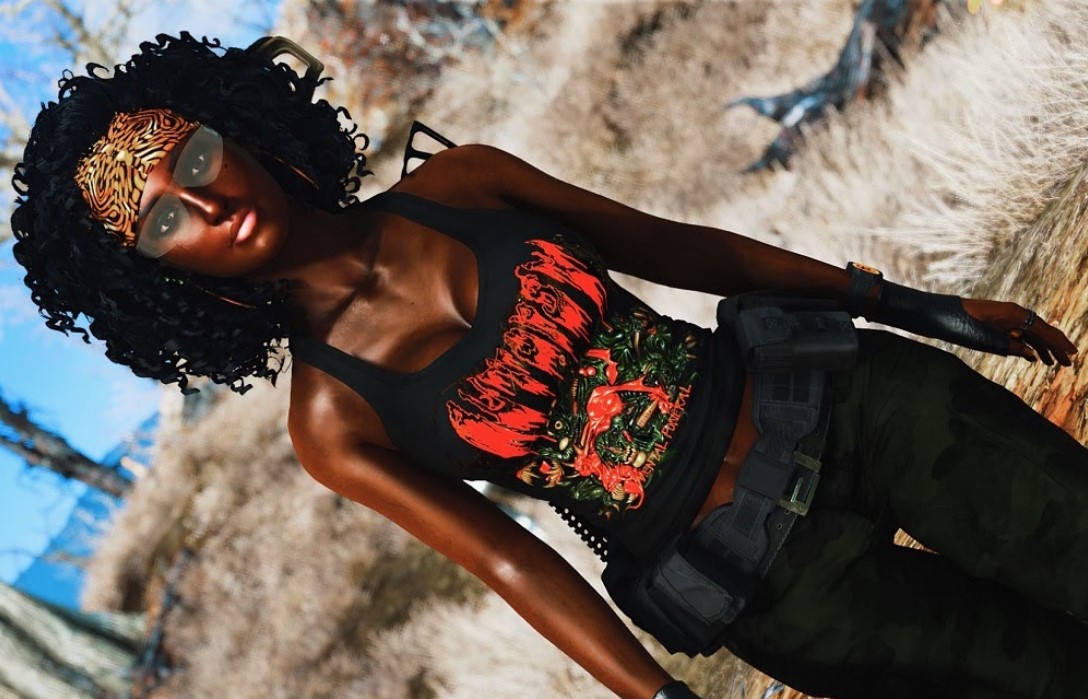 To have full control and customization options of your character's body, you will need both this mod and bodyslide together. CBBE mod by Caliente fully replaces the vanilla female body with a body that is completely customizable using bodyslide.
The mod comes with a few options regarding underwear and even uses high-poly meshes with over 20 thousand vertices for optimal smoothness. This mod has become the base for many, if not all armor and clothing mods; thus, it is practically a requirement to have this if you intend to install other armor and clothing mods of the risque variety.
Allows full customization of the body with bodyslide
Comes with high poly meshes
Get the mod here: https://www.nexusmods.com/fallout4/mods/15
1. Josie Body - A CBBE and Fusion Girl Bodyslide Preset
Different people have different tastes in what they would consider being an attractive body. For me, I prefer a body that is not too slim and has enough curvature to be considered "stacked", but not enough to go "oh god". Was that too much information? 
Josie Body by spacepoptart is exactly what I would consider being in my strike zone. It is realistic enough in proportions for me to not be taken away from the game but nice enough to make me go into 3rd person sometimes. The body is designed to be able to support a bunch of mods that you would like to see go with this outfit.
If you don't like this preset, worry not. There are so many other bodyslide presets available on the Nexus that you shouldn't have much trouble finding one that you like. But for me, I still think this is the best preset out there.
Realistic proportions
Beautifully designed 
Balanced, as all things should be.
Get the mod here: https://www.nexusmods.com/fallout4/mods/15734
You May Also Be Interested In: