[Top 10] FM20 Best Clubs To Manage
Updated: 26 Mar 2020 3:52 pm
Which club will you side with?
10 most fun clubs to manage in FM20 
Football Manager is not just a game. No, really it isn't. If you don't know what am I talking about then maybe this is not an article for you. Whenever you watch a football match you think about how would you set tactics, which player would you replace, or what would you say to your side when losing on  halftime. FM lets you do just that.
And so much more. When summer nears the end and transfer window is almost over you can feel the thrill of expecting the new FM release in your bones. And the question of all questions is: what team will I start with? We bring you the most amazing clubs in FM20. 
10. FC Red Star Belgrade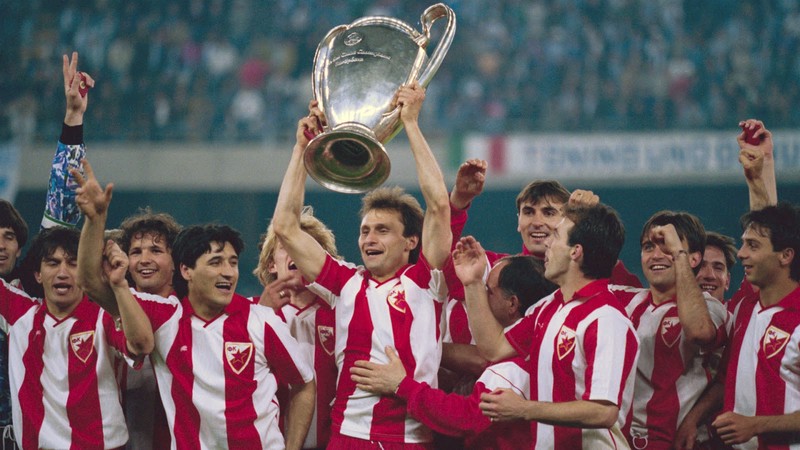 Name: Fudbalski klub Crvena Zvezda (Red Star Football Club)
Ground: Rajko Mitić Stadium
Capacity: 55538 
City, Country: Belgrade, Serbia 
Competition: Serbian SuperLiga (1st tier), Continental competitions (ECL qualifiers)
Red Star Belgrade. A name that echoes with nostalgic resonance. After a 26-year absence, the Serbian champions are finally back in the Champions League. In their first returning season they suffered some heavy defeats but also managed to beat Liverpool (who went on to win ECL same year) at Stadion Rajko Mitić 2:0. A team that goes by the name of Crvena Zvezda in their home country once was the Champion of Europe and the world. That generation produced Dejan Savicevic, Dejan Stojkovic Pixi, Sinisa Mihajlovic, Vladimir Jugovic, Robert Prosinecki and many others.
Former European and World champions
Fantastic fan base
Big stadium 
High board ambitions
Lucrative brand
Not an easy task
The majority of football fans in Serbia support FCRS, and vast amounts in the region of former Yugoslavia (Croatia, Bosnia & Herzegovina, Macedonia, Montenegro) also. The glory days are long gone, and although they are winning the Serbian Superleague almost regularly (3 titles in the last 5 seasons) successes in European competitions are missing. They have a small budget, but that name, along with the prospect of playing in ECL, is still lucrative to young players from eastern block, or South and Central America. Also they do have many young players with decent potential. With great fan base, and high board ambitions, it won't be an easy task to return international glory to this once famous name, but certainly a fun one.
Details on: https://www.transfermarkt.com/roter-stern-belgrad/startseite/verein/159 
9. Brescia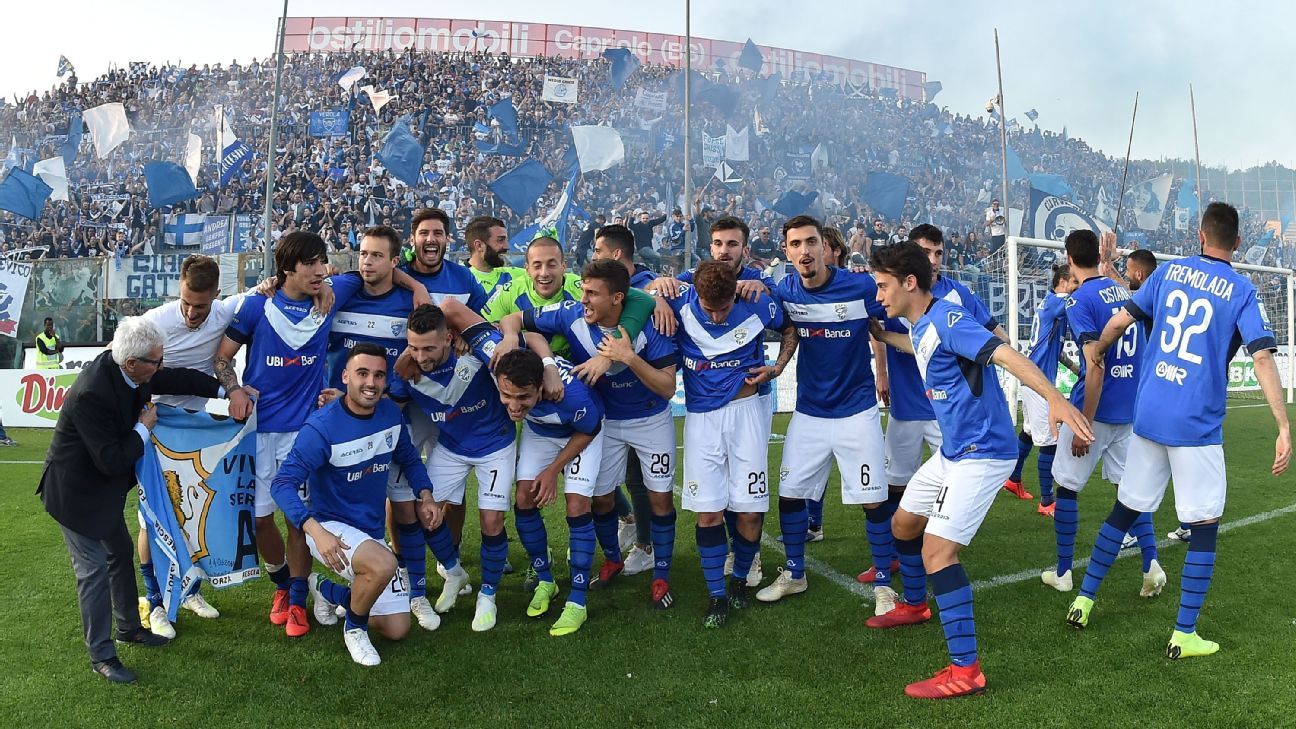 Name: Brescia Calcio
Ground: Stadio Mario Rigamonti
Capacity: 19500 
City, Country: Brescia, Italy 
Competition: Italian Serie A (1st tier)
The Italian elevator club has been exiled from Serie A since 2011, but are now back in the big time and have one or two faces you'll definitely want to use. The Little Swallows became something of a bohemian club for FM aficionados last year because of Sandro Tonali, the long-haired prodigy who continues to ply his trade in northern Italy, and once again, will become one of the game's best playmakers. But the man on everyone's lips is, of course, Mario Balotelli.
Tonali-Balotelli prospect
Fantastic potential
Good fan base
Great facilities
Solid finance
The explosive forward's return to Italy inevitably grabbed the headlines, yet the squad also possesses 19-year-old midfielder Sandro Tonali, who has been likened to a certain Andrea Pirlo thanks to his midfield mastery. He's almost certainly going to be one of the most sought-after Football Manager wonderkids; keep hold of him and you could be looking at a rewarding, if tough, long-term save.
The mercurial marvel joined Brescia in the summer and, under your tutelage, could fire the Biancazzurri to an unfathomable Scudetto. The prospect of a Tonali-Balotelli link-up is certainly a mouth-watering one. Their appearance in the top league could be a mere flurry if recent ventures offer any precedent, but you can be the man to buck this yo-yo trend.
Details on: https://www.transfermarkt.com/brescia-calcio/startseite/verein/19
8. AS Monaco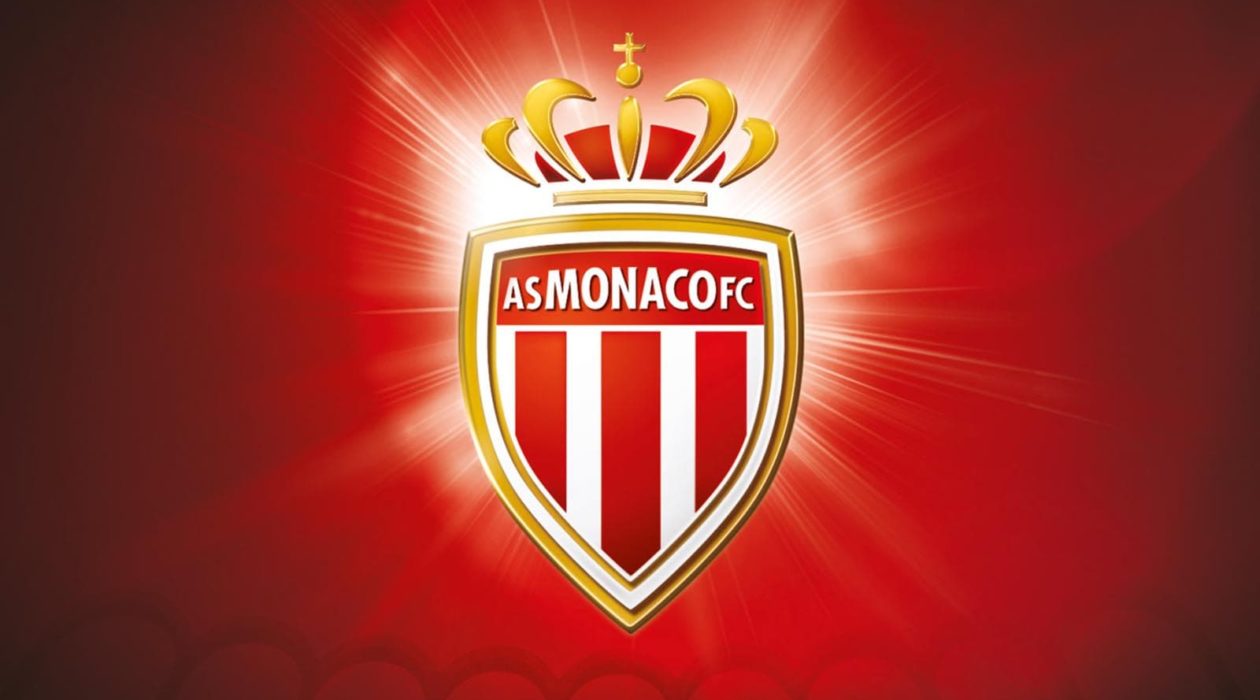 Name: Association Sportive de Monaco Football Club SA (AS Monaco)
Ground: Stade Louis II
Capacity: 18523 
City, Country: Monaco, Monaco 
Competition: French Ligue 1 (1st tier)
Itching to get your fingers on a team to tweak but don't want to run through the chores of promotions? Monaco may be the side for you.
A lot can change in a few seasons – just ask Monaco fans. Despite taking Europe by storm with Kylian Mbappe and company, the big names were eventually sold off and the team has struggled to reinvent themselves in the interim.
Solid squad
Very good facilities
Poor last season
It wasn't long ago that Monaco was Champions of Ligue 1 and putting up a valiant effort in Europe, but after an extremely frustrating league campaign last year, it's time for them to once again knock PSG off their perch. Monaco only avoided the relegation play-offs by two points last season so there is plenty of room for improvement and the former Ligue 1 champions spent big in the summer to avoid a repeat.
You'll have experience from the likes of Cesc Fabregas, Stevan Jovetic and Aleksandr Golovin, mixed with young talent at your disposal. Also there are recent arrivals of Ben Yedder, Gelson Martins and Guillermo Maripan, who arrived on permanent deals, and Tiemoue Bakayoko and Islam Slimani who joined the squad on loans. A great starting point for managers looking to resurrect the glory years on the French Riviera.
Details on: https://www.transfermarkt.com/as-monaco/startseite/verein/162
7. RB Leipzig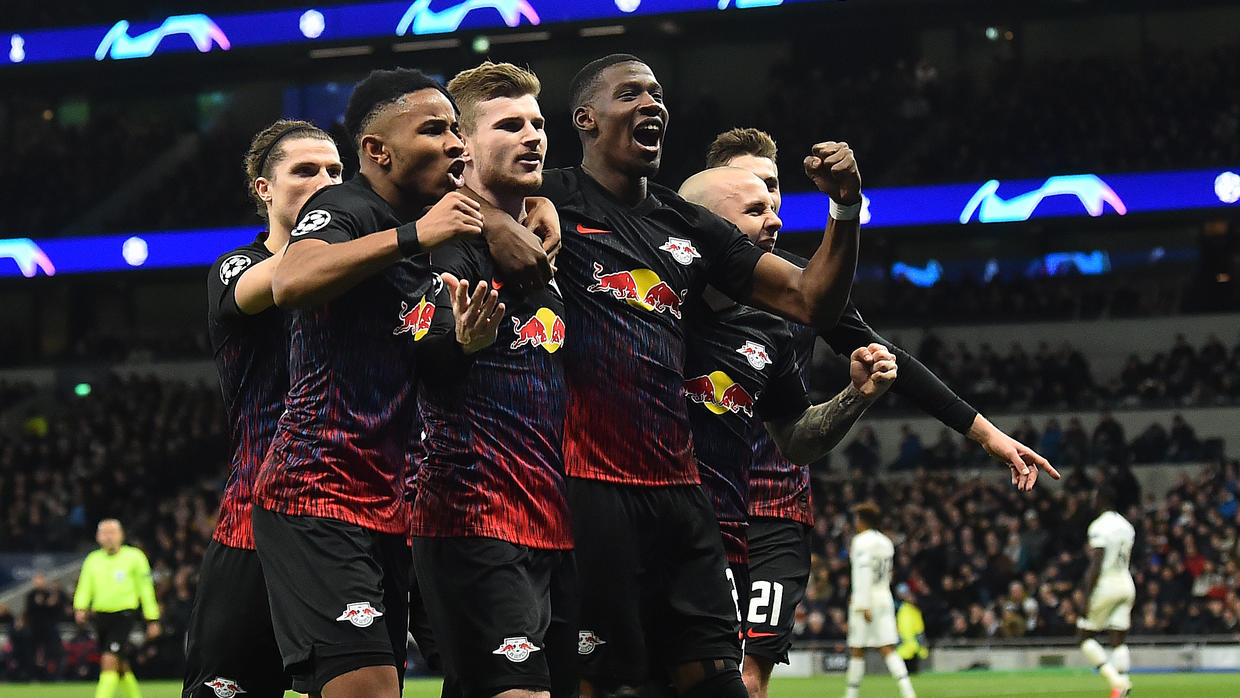 Name: Rasen Ball Sport Leipzig
Ground: Red Bull Arena
Capacity: 42959
City, Country: Leipzig, Germany 
Competition: German Bundesliga (1st tier), Continental competitions (ECL group stage)
What a journey for a club to make. Their success of toping division by division each season is something absolutely remarkable. However, The Meisterschale remains only a dream. Will you be the one to reach it?
Very high board ambitions
Young talent policy
Lots of money
Already amazing squad
RasenBallsport Leipzig was founded in 2009 by initiative of the company Red Bull GmbH, which purchased the playing rights of fifth-tier side SSV Markranstädt with the intent of advancing the new club to the top-flight Bundesliga within eight years. On 8 May 2016, RB Leipzig ensured promotion to the Bundesliga for the 2016–17 season. One year later, RB Leipzig captured a place in the 2017–18 UEFA Champions League by finishing as runners-up in the Bundesliga. 
The Leipzig squad is oozing with young and cosmopolitan talent, including the likes of Timo Werner, Dayot Upamecano and Christopher Nkunku. There are also several talented British tyros on the books, with Ademola Lookman and on-loan Ethan Ampadu currently strutting their stuff in Saxony.
With very high board ambitions, and sign-only-U23 policy, but also a hefty budget, this could be a very interesting save.
Details on: https://www.transfermarkt.com/rasenballsport-leipzig/startseite/verein/2...
6. Leeds United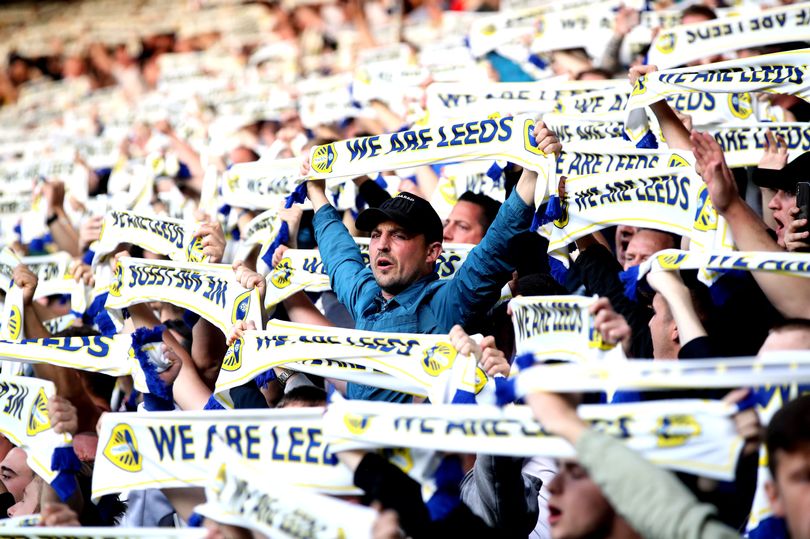 Name: Leeds United Football Club
Ground: Elland Road
Capacity: 37890
City, Country: Leeds, UK 
Competition: English Championship (2nd tier)
First division winners back in the 1991–92 season and UEFA Champions League semi-finalists in 2001. This is a one-city team that needs to return to the top flight of English football.
For most clubs, a season in which you hire a world-class former manager of the Argentina and Chile national sides, negotiate one of the biggest recent controversies in English football, have your best league finish in 15 years and suffer play-off heartbreak, would be one of the more remarkable campaigns in the club's history.
Great history
Very ambitious board
Fantastic facilities
Amazing fan base
Leeds' 2018-19 season was so action packed that it has spawned a six-part Amazon documentary but for long-suffering fans of the club, a campaign of drama, intrigue, twists and turns is par for the course.
Arguably the most attractive Championship club for any manager without a prior affiliation in the league as the archetypal 'sleeping giants' are primed for a return to the big time. The structure behind the scenes is there, with a passionate owner backing the manager and now celebrating their centenary season, what's missing is playing in the top division. Can you be the manager to take them home?
Details on: https://www.transfermarkt.com/leeds-united/startseite/verein/399 
5. Inter Milan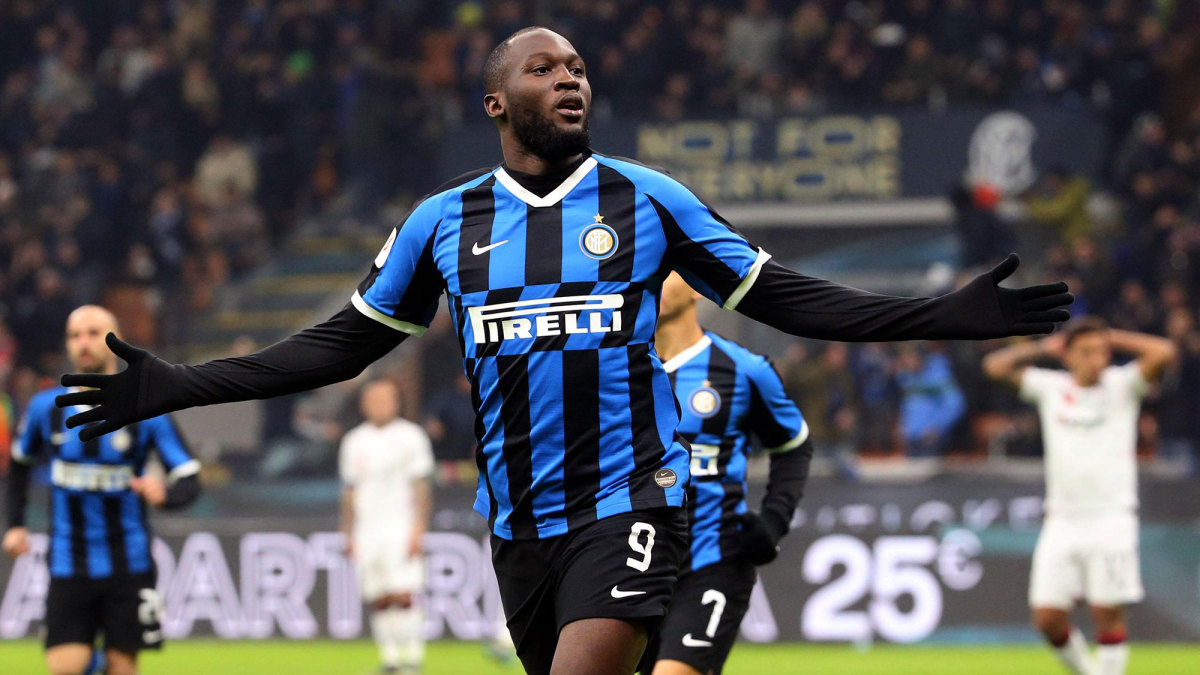 Name: Football Club Internazionale Milano
Ground: The Giuseppe Meazza Stadium (San Siro)
Capacity: 80018
City, Country: Milano, Italy 
Competition: Italian Serie A (1st tier), Continental competition (ECL group stage)
How about taking over a former giant in Italy? Inter is the only Italian club to have never been relegated from the top flight.
Great history
Very ambitious board
Fantastic facilities
Amazing fan base
Inter Milan has not been the same side that Jose Mourinho once led on a fantastic treble-winning season which saw them beat Bayern Munich during the UEFA Champions League final in Madrid.
Their last major honor was back in 2011 when they won the 2011 Coppa Italia Final, but since then, the trophies have dried up.
After narrowly securing a Champions League spot for the upcoming campaign at the expense of their neighbors AC Milan, they've spent big on plays such as Romelu Lukaku and Valentino Lazaro but also picked up some free goodies in Godin and of course the loan deal of Alexis Sanchez.
It's time for the Nerazzurri to challenge Juventus for top spot again — why not go for that treble again?
Juventus remain top dog in Serie A, particularly with Cristiano Ronaldo still fit and firing, so the thought of toppling the Old Lady from her perch remains very attractive.
Details on: https://www.transfermarkt.com/inter-mailand/startseite/verein/46
4. Chelsea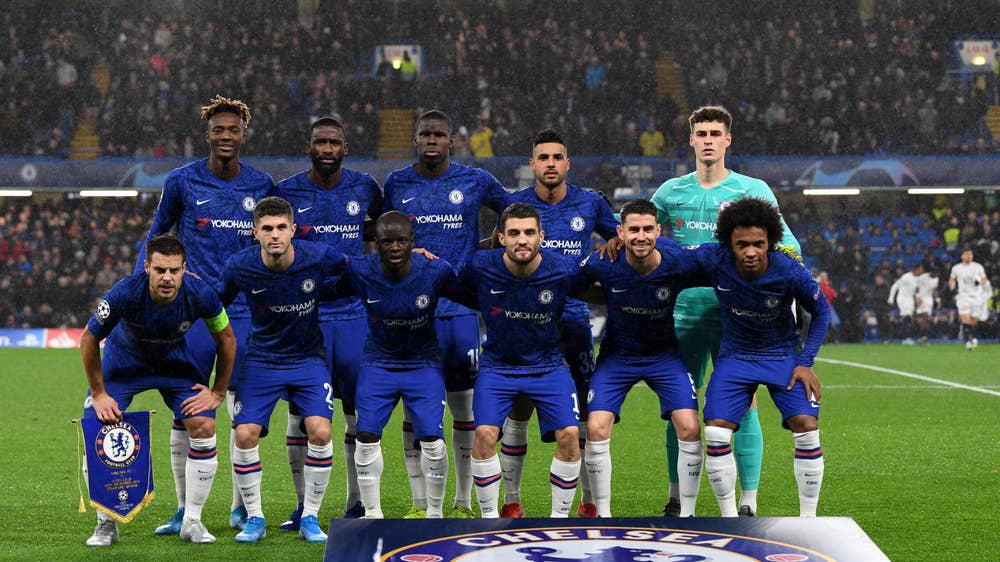 Name: Chelsea Football Club
Ground: Stamford Bridge
Capacity: 40834
City, Country: London, UK 
Competition: English Premier League (1st tier), Continental competition (ECL group stage)
Chelsea FC once was a true force of English and European football. That time is gone with Jose Mourinho and others less successful but also well-known managerial names. Now, Frank Lampard started heavy team renovation and is doing a great job.
Youth policy
High ambition
First-class facilities
Fantastic potential in the squad
OK, so why Chelsea FC? The main reason is making the most of the new Youth Development features of Football Manager 2020. Chelsea football club has a one-season transfer ban blocking them from making any incoming signings in the summer and winter window of the first in-game season.
This means you are going to be forced to complete the first season with what you are given. Making use of plays such as Mason Mount & Billy Gilmour to help last season Europa League winning Chelsea squad fill the void left behind by Eden Hazard and his 18 Goals & 17 Assists. You will have some great players to pick from and if it works, why not keeps the same youth philosophy going through the rest of your tenure?
The stage is set for a new boss to build a team in their mold while there is a bonus of Champions League football which will bolster the transfer budget when the suspension is lifted.
Details on: https://www.transfermarkt.com/fc-chelsea/startseite/verein/631
3. Manchester United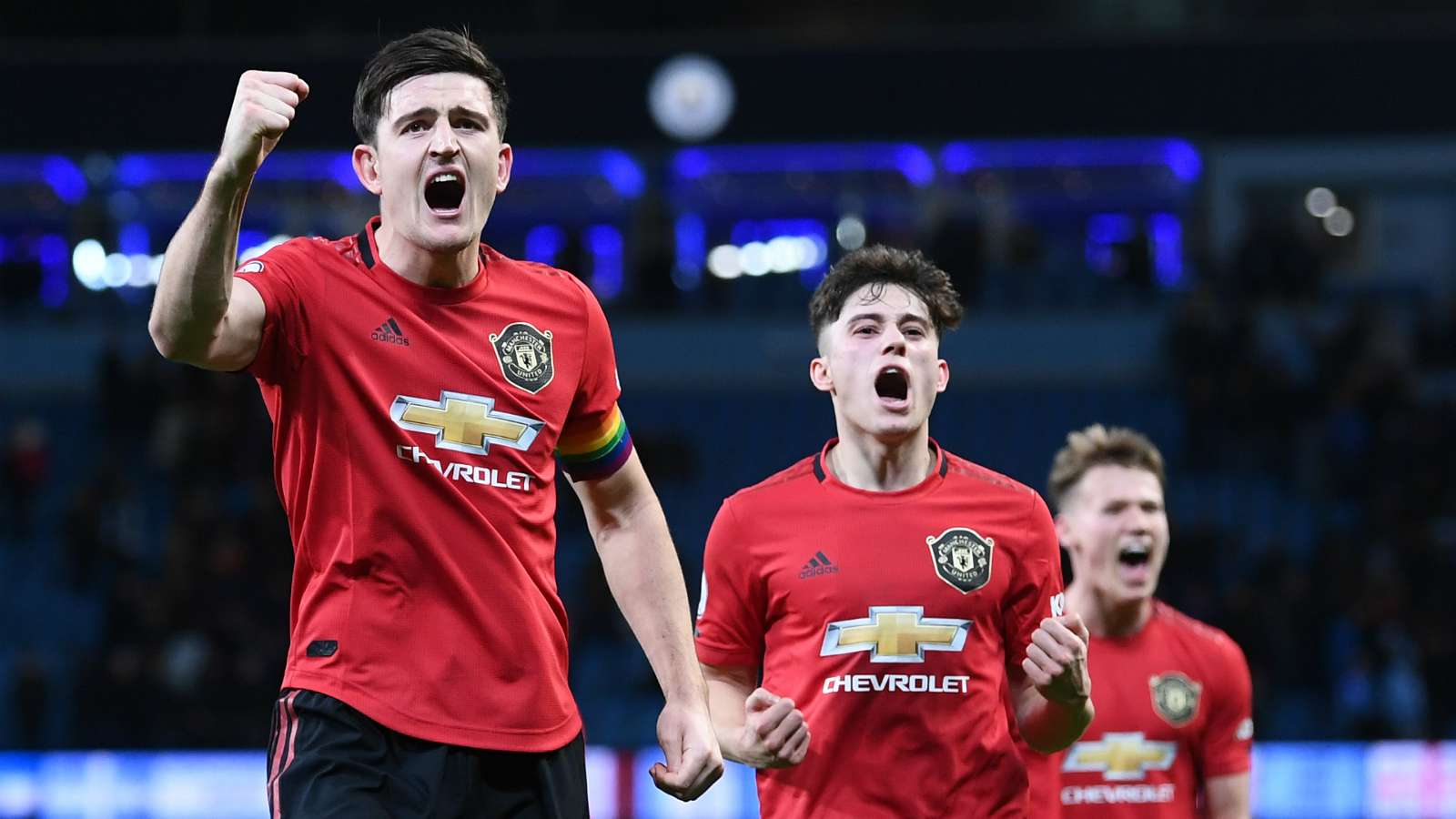 Name: Manchester United
Ground: Old Trafford 
Capacity: 74879
City, Country: Manchester, UK 
Competition: English Premier League (1st tier), Continental competition (UEL group stage)
Man Utd's real-life struggles make them the perfect club with which to learn the ropes on Football Manager. There's significant glory in winning the club its first title since Sir Alex Ferguson's retirement and yet the challenge is considerably easier than in real life – even with the new 'Club Vision' feature revealing Ed Woodward's high expectations.
Absolute giants
Currently poor results
Amazing squad potential
Fantastic facilities
High transfer budget
You need a top-four finish in 2019-20 and then a serious push for the Premier League in 2020-21, but there's well over £100million to spend and it's easy to get rid of fringe players for decent money. Plus Woodward won't get in your way on transfers.
The teething problems post-Sir Alex Ferguson once felt like a blip; now it feels like a harsh reality. Perhaps it's your turn to take the wheel: develop academy starlets such as Mason Greenwood and Tahith Chong through to superstardom, bring a league title back to the club, and maybe, just maybe, knock a certain Merseyside club off their perch. Again.
Taking the job at Old Trafford is not what it once was, where glory was guaranteed and the hardest decision was how best to spend your enormous transfer budget.
Times are tough for Man Utd and the squad is far from perfect, so there is plenty of work to do in order to get United competing for silverware once again. Are you the next "Sir" at charge?
Details on: https://www.transfermarkt.com/manchester-united/startseite/verein/985
2. Ajax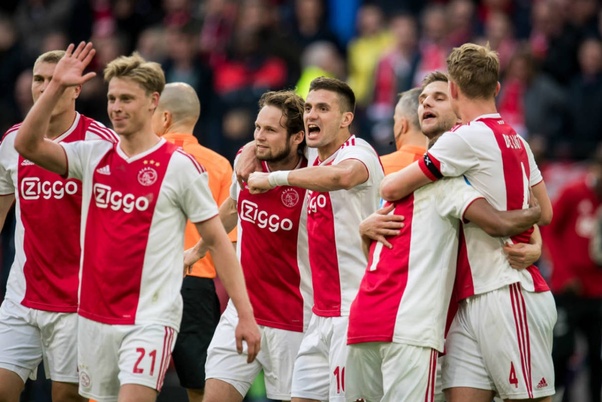 Name: Amsterdamsche Football Club Ajax
Ground: Johan Cruyff Arena
Capacity: 54990
City, Country: Amsterdam, Holland 
Competition: Holland Eredivisie (1st tier), Continental competition (ECL group stage)
Total football; that single term subs up the core of Ajax. It's a term that will be forever be associated with Ajax and Dutch football thanks to Rinus Michels. We were on the cusp of seeing the delivery of the system last season when Ajax only narrowly got knocked-out of the UEFA Champions League Semi-Final.
Great philosophy
An amazing mix of potential and experience in the squad
Fantastic facilities
Good finances
Solid fan base
Frenkie de Jong and Matthijs de Ligt may have moved on, but the Ajax squad is still packed full of world-class players and the club boasts a legendary youth academy.
While Ajax may not have the financial clout of some European rivals, the Dutch giants still have pulling power and a legacy to live up to.
Ajax came oh-so-close to a Champions League final last year. Can you go one further in 2020? The football romantic within you may have visions of Cruyff and Total Football, but your first task will bring you down to earth with a thud: replacing young starlets Matthijs de Ligt and Frenkie de Jong.
Once that's out of the way, you'll be free to stop fierce rivals Feyenoord from getting their hands on the Eredivisie while also possibly giving the Dutch giants their first taste of European silverware in a quarter of a century.
While the Eredivisie league won't be as difficult as many other teams on this, your aim is to go one step better than last season and reach the Champions League final (and hopefully win it). With the great Ajax youth academy by your side, now is the time to step up and deliver on the total football philosophy — and maybe even strengthen the Dutch national team in the progress.
This is a superb challenge for those looking to build a dynasty.
The Ajax squad remains extremely talented after losing fewer players than anticipated over the summer, and better still there is £65million to spend. That's enough to sign a load of wonderkids and take Ajax back to the glory days.
Joining Louis van Gaal and Johan Cruyff in the hall of fame will require something extra special in Europe, but on your way to achieving this the challenge is to win a record five Dutch titles in a row. The first one is done for you.
Details on: https://www.transfermarkt.com/ajax-amsterdam/startseite/verein/610
1. Bolton Wanderers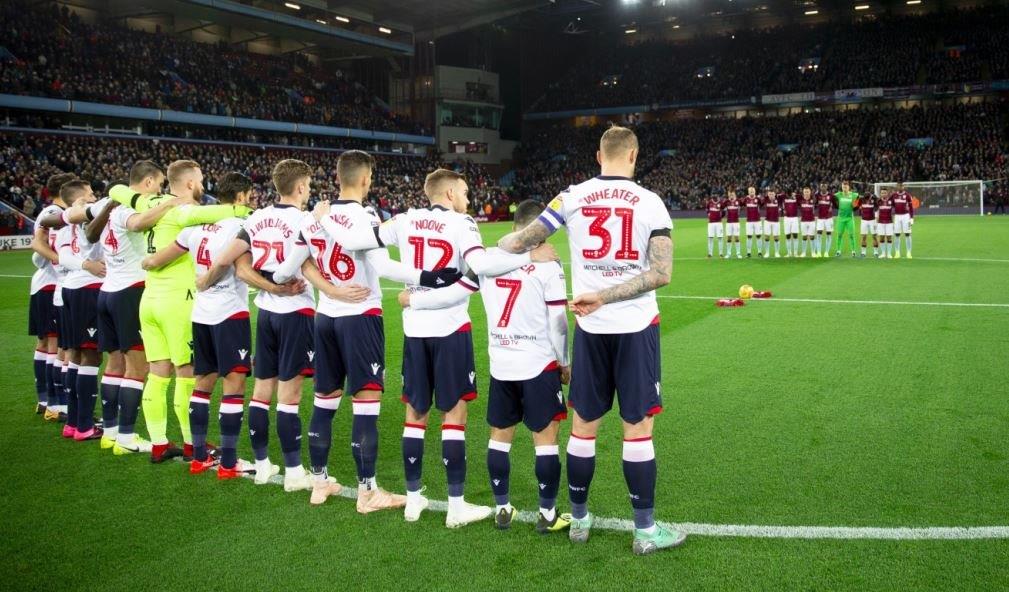 Name: Bolton Wanderers Football Club
Ground: University of Bolton Stadium
Capacity: 28723
City, Country: Bolton, UK 
Competition: England League One (3rd tier)
Gone are the days of a Big Sam team roughing themselves up for a win against a top-four team in the Premier League but who is to say those days are not far away? Two seasons in and you could be back to traveling to places like Anfield to silence the Kop; okay, it may take a little bit longer for that to happen but the chance to rebuild this recently troubled club is there but it won't be all singing and dancing. A club who were on the brink of disappearing from the face of the football league as we know them saved from that fate and now plying their trade in League One.
Great fan base
Lots of history
Almost no money
Nice facilities
Very good squad potential
You'll be starting with a small squad composed of youth products and players transferred into the club on the final moments of the summer transfer window and on top of that, you will have to overcome a 12-point deduction at the start of your first season. Fun times ahead don't you think?
From one extreme to the other, challenges don't get much tougher than this. Bolton Wanderers, as founder members of the Football League and four-time FA Cup winners, deserve to be a Premier League club, but following financial crisis you will start in League One on -12 points.
With new owners secured, this is the perfect opportunity to build from scratch. Granted, the real-life Bolton are still 13 shy of the safety zone despite winning three on the trot, but get it right and rising the club from the ashes will be richly rewarding.
There's almost no money, of course. This is a challenge for the experienced, battle-hardened gamer.
A real project and more financially challenging than fellow League One behemoths Sunderland, Ipswich, and Portsmouth.
Bolton's off-field woes make for some sorry reading, but a spot of virtual wish-fulfillment can go a long way when it comes to deciding on a Football Manager team.
The cons are many: you'll be starting on -12 points in League One and won't have much money, if any, to spend. You're stuck with your ragtag squad of free agents and youth players. If you're an FM veteran, you've probably seen worse. Will Buckley may as well be Cristiano Ronaldo in your hands.
While a shot at returning the Trotters to the Premier League may seem impossible in real life, it makes for one of the most challenging and compelling Football Manager saves this year by some distance.
This one is like having the difficulty settings on steroids, but for FM grandmasters, taking over an ill-fated Bolton presents the perfect opportunity to test your true skills in the virtual dugout. But hey, if you don't have what it takes to get League Two fodder to Champions League heights what were you doing all these years in the FM world?
You may also be interested in: 
Image Gallery