[Top 10] The Sims 4 Best Male CC Creators That Are Excellent
Updated: 08 Jun 2022 2:29 pm
Enhance, look good, and enjoy the game.
Who would you trust to make you Custom Content?
Finding things for the female form has always been an easy task compared to looking for the male form. Sims 4 is no different when trying to find items for the males.    
The modding community tries to assist with that, but even that can be a task itself. The big question is, are there creators with male CC that stand out above the rest? 
Scouring the world of modders, I narrowed it down to the top 10 creators that are excellent for finding male CC. Here are ten amazing creators for male CC that I'm sure you will enjoy. 
10. Beto_ae0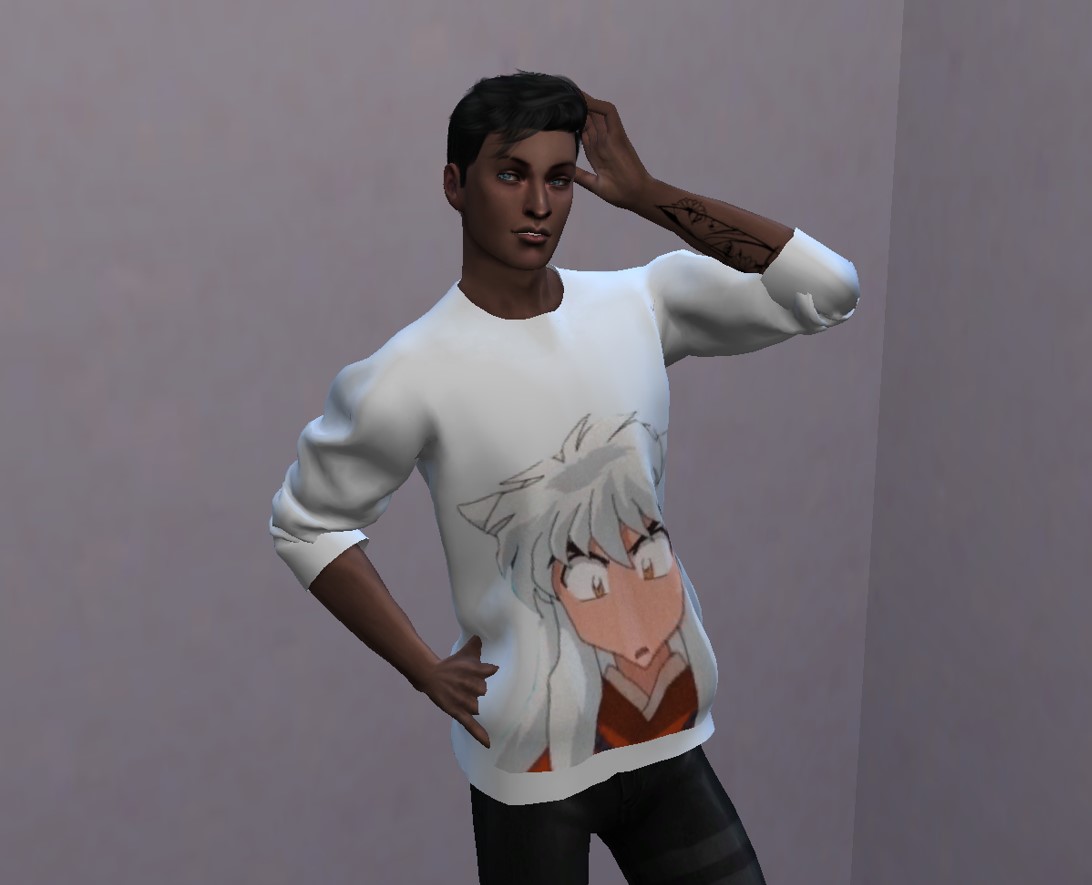 Any Inu Yasha fans here? He looks great with that Inu Yasha sweat-shirt.
With over 500 creations and over 3 million downloads, creator Beto_ar0 has a vast selection of male clothing and poses. They have more than just things for males but speaking specifically about male CC from Beto_ar0; you cannot go wrong with their CC. 
Alongside clothing, Beto_ar0 has poses and animations for males that are father-like figures with their children. For example, you can have your male sim read the kiddos a story or cuddle with them while they nap. 
If you are looking specifically for male clothing from Beto_ar0, there are a ton of shirts, shorts, and aprons for playing dress-up with the kiddos. You can dress up your adults and children to have the same outfit with these high-quality male CC. 
Beto_ae0 details: Website
9. Remaron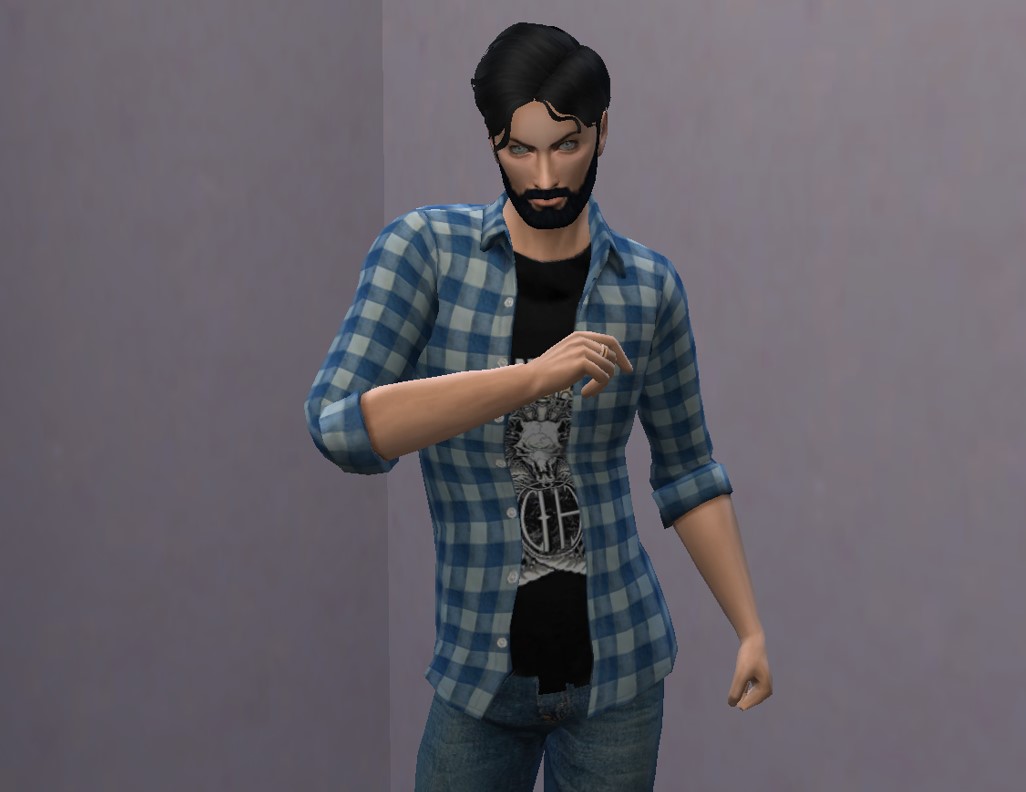 Nothing like wearing a graphic T-shirt with an unbuttoned shirt on top; looking good!
The community is full of creative minds and superb talent, which contributes to having so many pieces of CC for us to look through. One such talent is Remaron, who has several male CC for adults and toddlers. 
Remaron has created several clothes for male sims, such as pants, shorts, and good-looking tops. With textures that are perfect for Sims 4 gameplay, you can be sure to find some hair for your male sim that looks great with any style. 
Remaron has 595 creations to date and is very talented for your male CC needs. They even have CC for your male toddlers and children, along with hair CC that looks adorable on them.
Remaron details: Website
8. ShakeProductions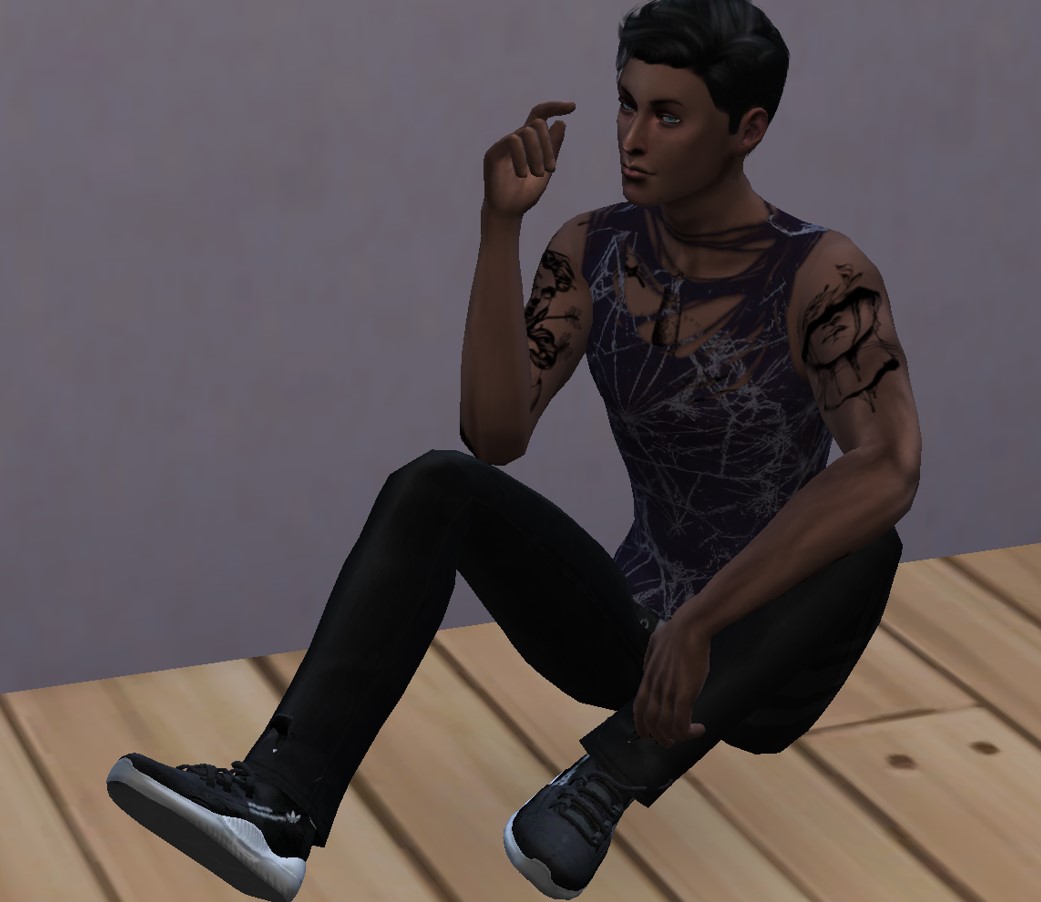 He is now ready for a run in his amazing shoes.
There are moments when you are looking for shoes in the Sims 4, and you can't find the right one to fit your sim's style. ShakeProductions is a creator that has many creations under their belt, from makeup, clothes, shoes, and more. 
This creator has over 91 million downloads and has many high-quality CC that looks great in-game. As for where male CC is concerned, ShakeProductions does not disappoint with shoes and some clothes for your male sims. 
The available styles of shoes range from sandals, boots, and sneakers. The clothes that ShakeProductions has may not have as many options, but they still look great.  
ShakeProductions details: Website
7. WistfulCastle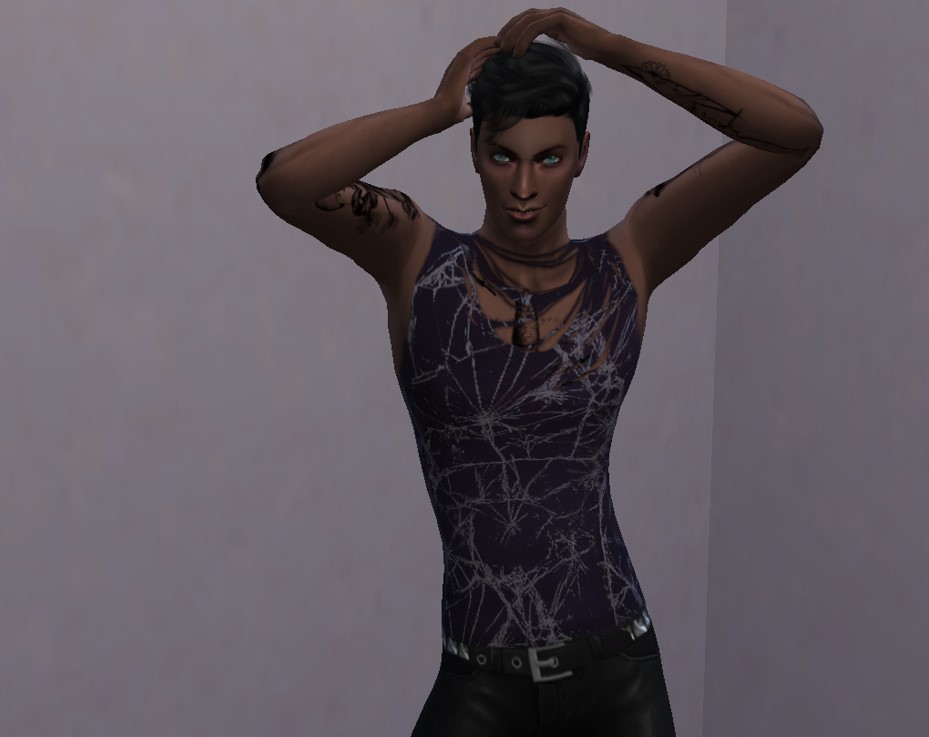 Look at him rocking a stylish ripped top. He is ready to go to a night club.
There are many different styles when looking at clothing, hair, and even facial hair. When looking into those styles for male sims, you want CC that will do that sim justice. 
WistfulCastle has many different styles for male sims, and there are over 3 million downloads. Within the clothing category, WistfulCastle has many selections of punk and edgy styles for men. 
The hairstyles they have for men range from professional to simply fun to wear; some are colorful. The textures on WistfulCastle's CC are impeccable to see on your male sim. 
WistfulCastle details: Website
6. DanSimsFantasy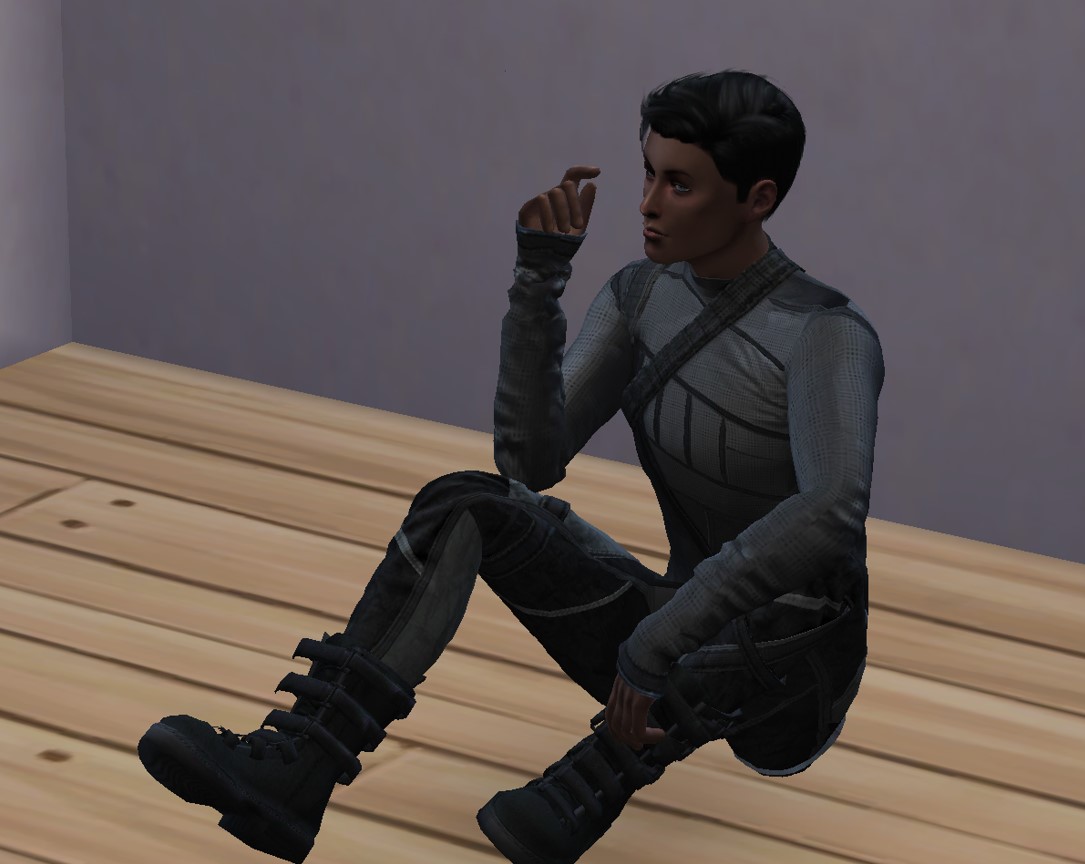 Fantasic outfits that will work for any style you are wanting to play with. 
Playing the Sims 4 is different for every person in what type of content they want to see. Some enjoy playing in fantasy settings, and others prefer a more modern style. 
DanSimsFantasy brings life to both fantasy and modern themes to life so that you can enjoy them in your game. Their mermen CC is highly detailed and has enchanting Alpha CC, ideal for sims that become or are already mermen.
Some of the best pants, accessories, outfits, tops, and shoes for telling your sim's story are creations from DanSimsFantasy. Over 17 million downloads later, their CC has only improved and is one of the best Alpha CC for male sims around. 
DanSimsFantasty details: Website
5. David_Mtv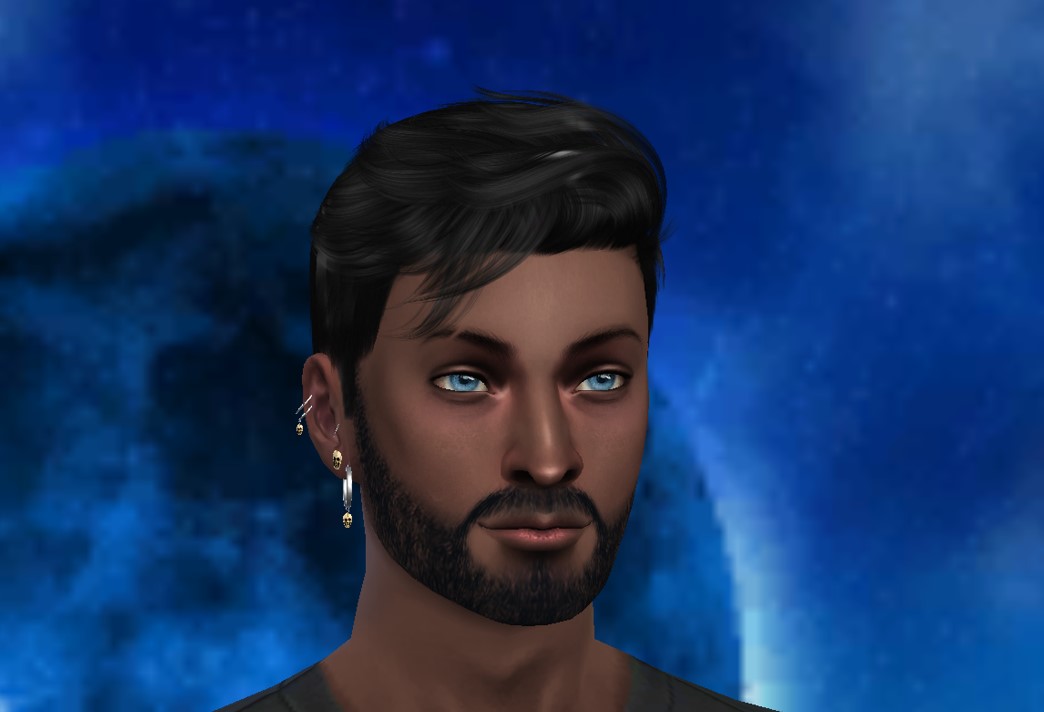 Looking good with a well groomed beard.
Some creators have a few items for male sims, and then some cater to males, like David_Mtv. Their most recent creations tally comes in at 375 items of CC, with most of those being for male sims.
David_Mtv has a multitude of facial hairs available, which are all nicely textured that matches the game's style. Who doesn't like a good handlebar mustache for your villain arch?
From t-shirts to sweatshirts and toddlers to elders, David_Mtv makes sure to have options for your male sim throughout their entire life. Nothing is cuter than a father-son duo wearing Looney Tunes attire. 
David_Mtv details: Website
4. Sugar Owl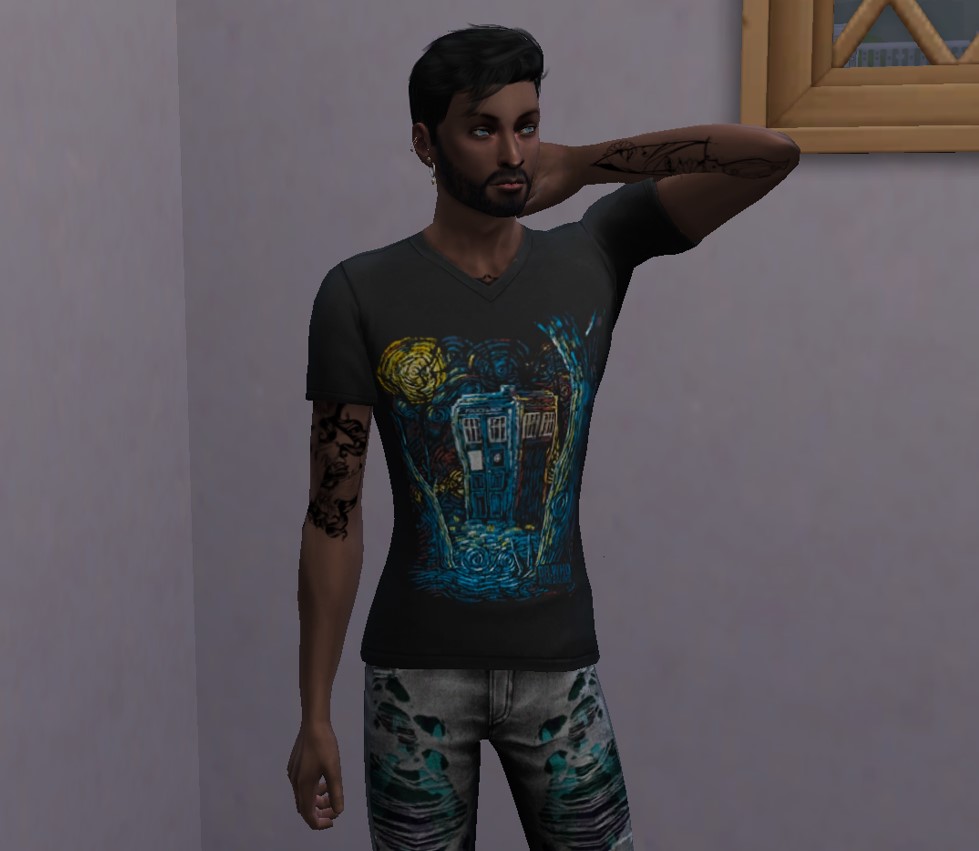 For the Dr. Who fan in your life; this shirt goes great with ripped jeans for any occasion. 
Most of the jewelry in the Sims 4 is for female sims; the male sims have few options. Sugar Owl makes many things that male sims can wear, with most of their CC being jewelry. 
While there are many accessories to choose from, Sugar Owl has several options of clothing CC for male sims. You may need a specific mesh for some items, but most will be ready to place in your mod folder without the additional mesh.
You have options of tops, pants, and many items for accessories that will give your male sim a style all their own. Be cozy, be coy, and explore the options available from Sugar Owl.
Sugar Owl details: Website
3. KotCat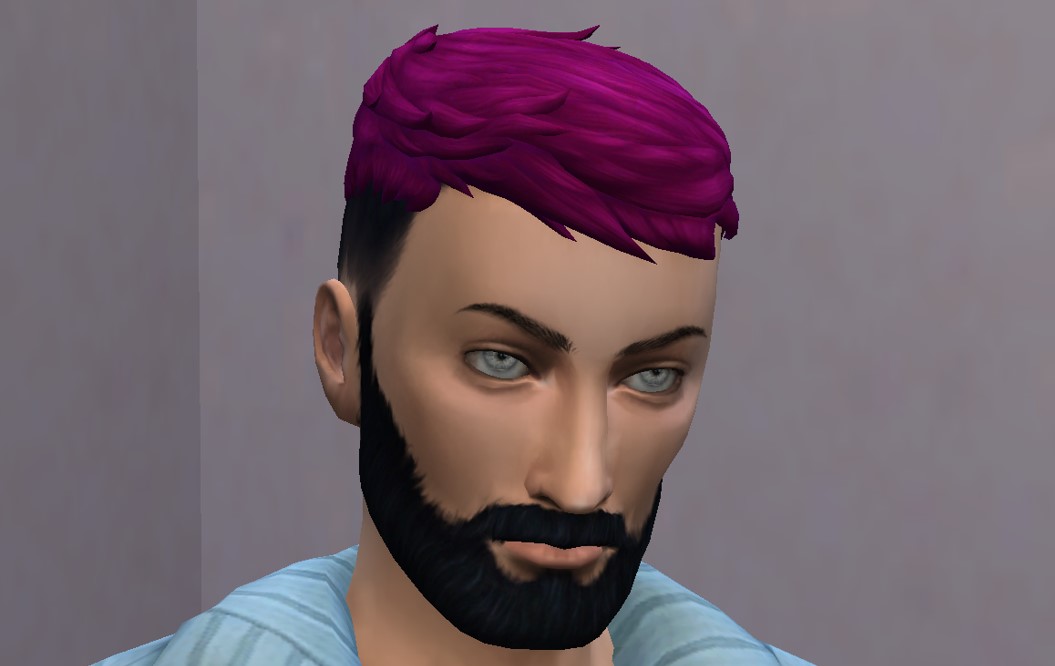 Colorful hair for a colorful man. 
Are you looking for Maxis Match hair for the male sim you're playing with currently and want it to look great in your game? Maxis Match creator, KotCat, has you covered with several kinds of hairstyles and a few clothing CCs to try out.
KotCat's CC has high-quality textures that bring Maxis match to life, making the clay-like textures we normally see in the game a thing of the past. With KotCat's hair CC, the hairstyles you will see most of will be with short hair and shaved sides.
Taking a quick peek at the few pieces of clothing CC from KotCat, there are pants and shorts for your male sims. No matter the choice you make, your male sims will look stylish.
KotCat details: Website
2. RemusSirion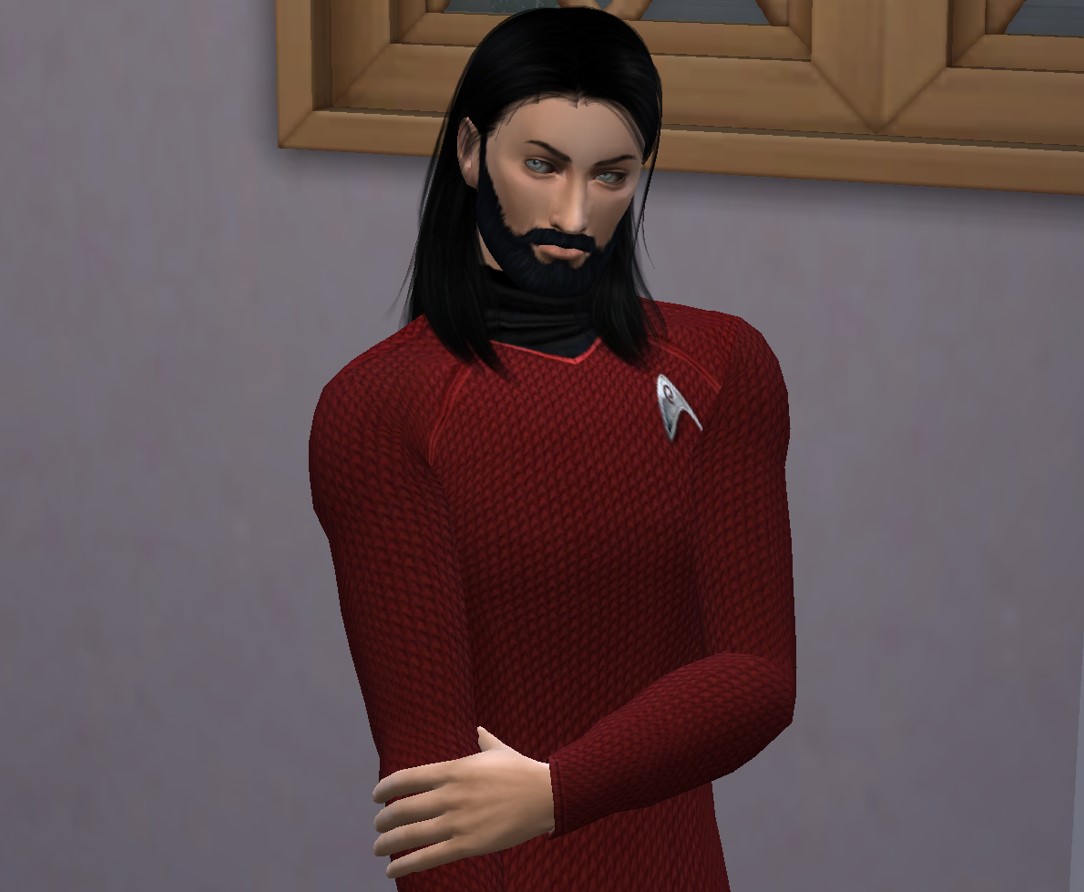 Is he ready to go to GeekCon, or is he staring in a Star Trek episode? 
Vampires, Star Trek, and elves, oh my! RemusSirion is one of the best Alpha CC creators available and has many fantasy skins, eyebrows, clothes, and makeup for your male sims. 
RemusSirion has over 700 CC items and almost 50 million downloads of their top-notch CC. When creating a supernatural sim for a sim for a story or a playthrough, RemusSirion is the first creator I run to for eye colors, outfits, and skin tones. 
Looking through their makeup CC, RemusSirion has makeup meant for male sims that give them a more realistic look. If you are a Star Trek Beyond fan, they have uniforms for your male sim, making it so you can have Star Trek content in your game.
RemusSirion details: Website
1. Peacemaker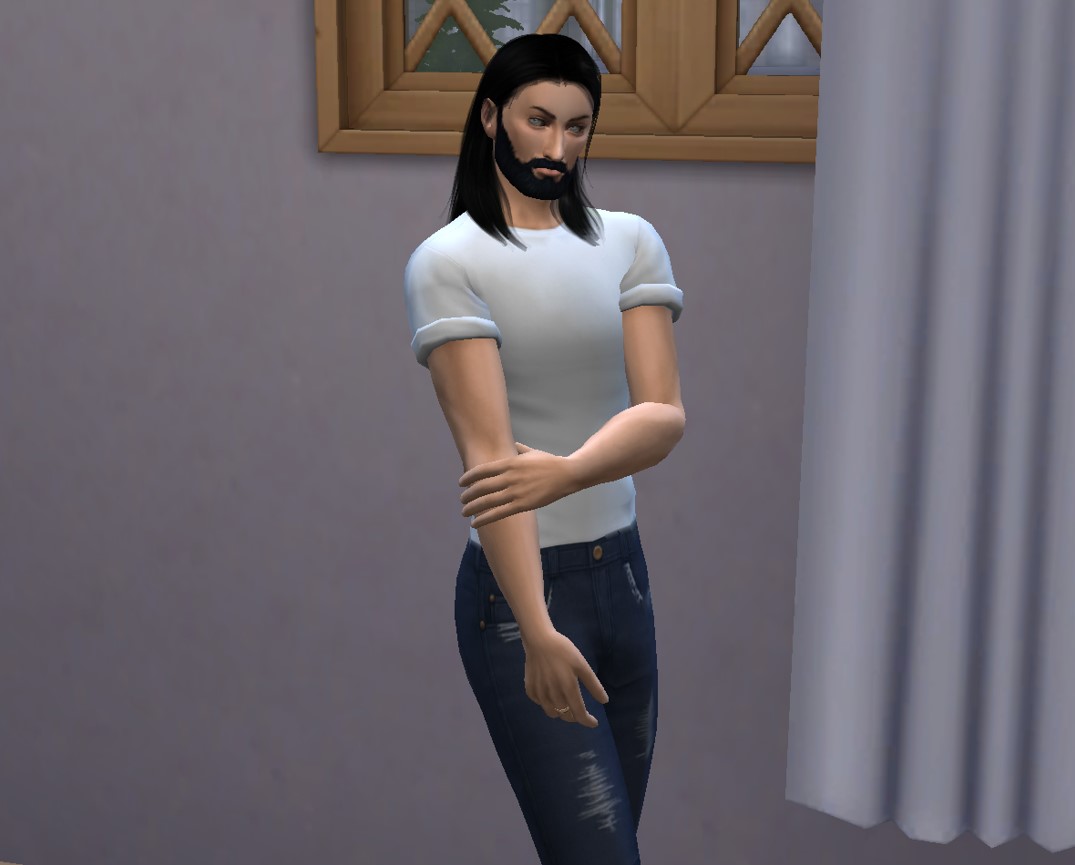 Modeling the handsome rolled-up sleeves and ready to meet up with his friends. 
Maxis Match is ideal for those who want to keep their custom content matching the base game. Peacemaker is a content creator that is skilled in making Maxis Match content. 
Peacemaker has several CC for male sims that will look flawless in your game.  One particular item of Peacemaker's is the Rolled Rebel, a T-shirt with tucked-rolled sleeves for guys. 
On Peacemaker's website, Simsational Designs, he states in his bio that he enjoys creating houses, clothing, add-ons, and objects for the Sims 4. If you're looking for spectacular CC clothing for your male sims, look no further than Peacemaker.
Peacemaker details: Website
You may also be interested in:
Image Gallery