[Top 5] The Sims 4 Best Male Townies Who Are Hot
Updated: 08 Jun 2022 2:29 pm
A group of townies that never looked so good.
Which male townie is hot to you? 
The gaming world is a vast world of different styled games, but they all have one thing in common, NPCs. Sims 4 has gone with a slightly different approach with NPCs; you can play them as you play with your sims.
Families of all sizes live in the various neighborhoods of the Sims 4. Some townies are hot as it is subjective based on your likes and dislikes. 
What about the male townies? Which male townies stand out the best with their looks? Here are the top 5 be male townies who are hot.
5. Don Lothario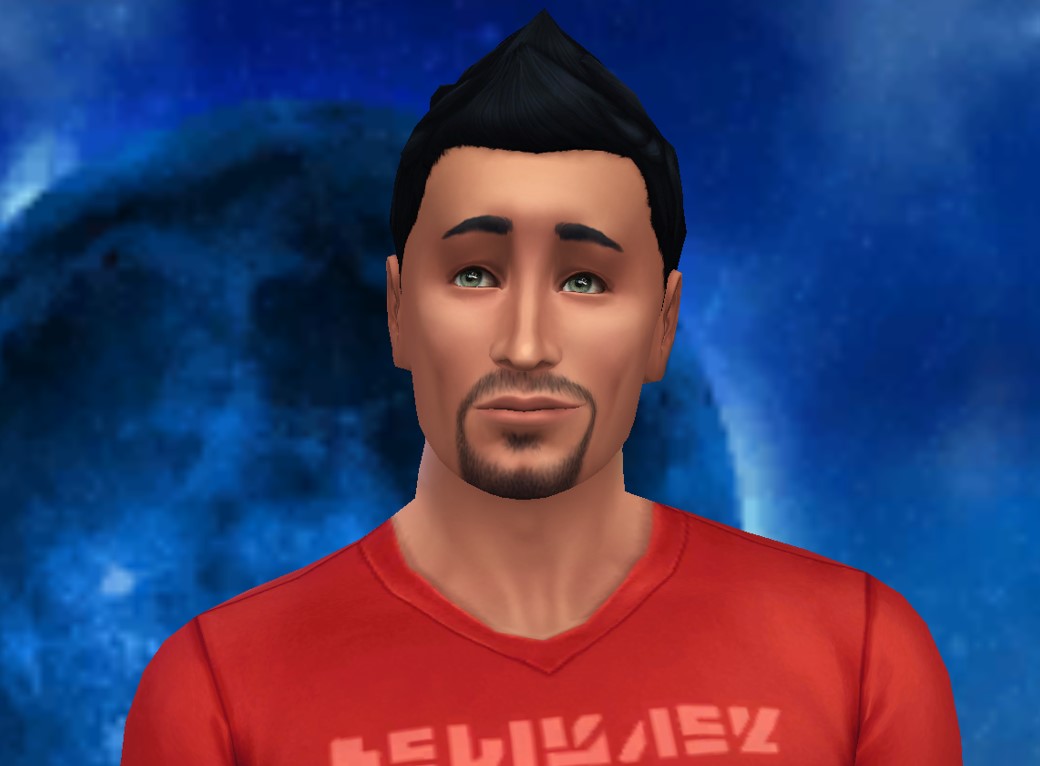 He is a classic, but stay away from Don Lothario. 
Some townies have been in most of the Sims games. One townie, in particular, is Don Lothario, a forever playboy who is known for being hot.
Don is known for having more than one woman on his arm, and most famously, it is the Caliente ladies in the Sims 4. Looking at his looks, Don is an athletic sim and rocks a six-pack. 
His face's bone structure makes it appear to have dimples, even though he is purely chiseled. It is no wonder why the female townies have the hots for Don.
Don Lothario details:
Lives in Oasis Springs
Traits: noncommittal, active, romantic, alluring
Aspiration: Serial Romantic
Level 3 Fitness Skill
Live with Katrina Caliente and her daughters
4. Dylan Sigworth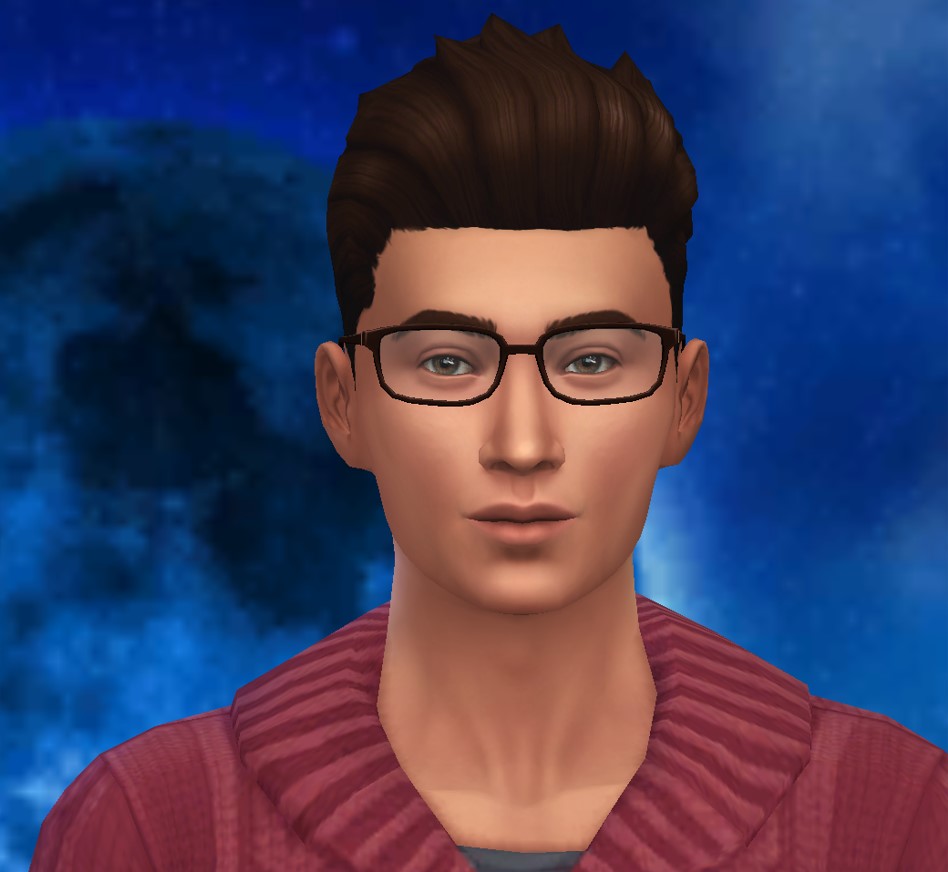 Adorable father who happens to be hot as well.
Good fathers don't always get the credit they are due in the world of attractiveness. Dylan Sigworth is a hot townie who happens to be a great husband and father. 
Dylan isn't overly muscular, but he is fit with a handsome face. His face has a softness to it yet chiseled facial features that are nicely defined. 
You could even put him in a beard, and he would still look hot. On top of him being hot, Dylan is also a full-time dad while his wife, Jess, works.
Dylan Sigworth details:
Lives in StrangerVille
Traits: bookworm, perfectionist, genius, quick learner
Aspiration: Nerd Brain
Level 6 cooking, Level 2 gardening, Level 4 gourmet cooking
Live with his wife, Jess, and daughter, Christie
3. Brant Hecking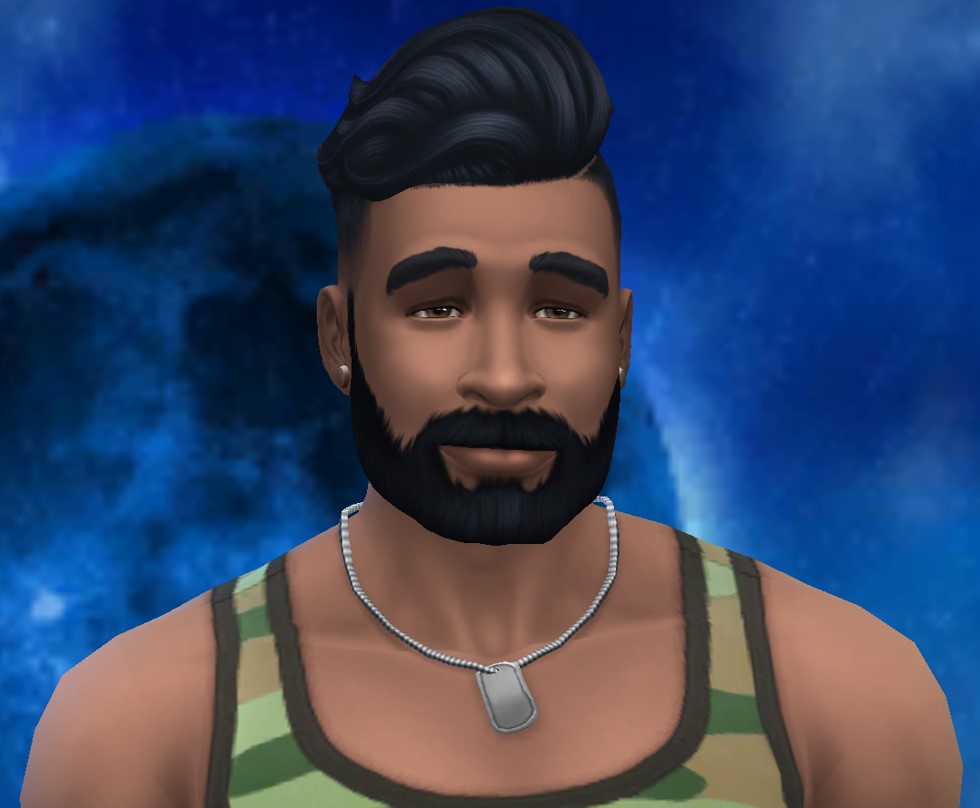 Handsome isn't always about being a beefcake, but Brant wears it well.
Within the world of Brindleton Bay, there is a newly married couple, Brant and Brent Hecking. Brant is a very muscular man with a fluffy hairstyle, someone you would mistake for a bodybuilder.
At first glance, Brant looks like he would want to have an aspiration that deals with his athletic build. His given aspiration is to be a curator, to collect anything that the Sims 4 worlds have available. . 
Brant's attractive quality isn't just the fact that his biceps are as big as his husband's head or that he has a six-pack; it's the kindness behind his eyes and in his smile.  When it is all said and done, he is a hot townie with a lovely beard, a hot body, and a pure heart of gold.
Brant Hecking details:
Lives in Brindleton Bay
Traits: art lover, good, loves outdoors, collector
Aspiration: The Curator
Level 4 charisma, Level 4 fitness, Level 3 mixology, Level 2 photography
Live with his husband, Brent, and their dog, Rosie
2. Eric Lewis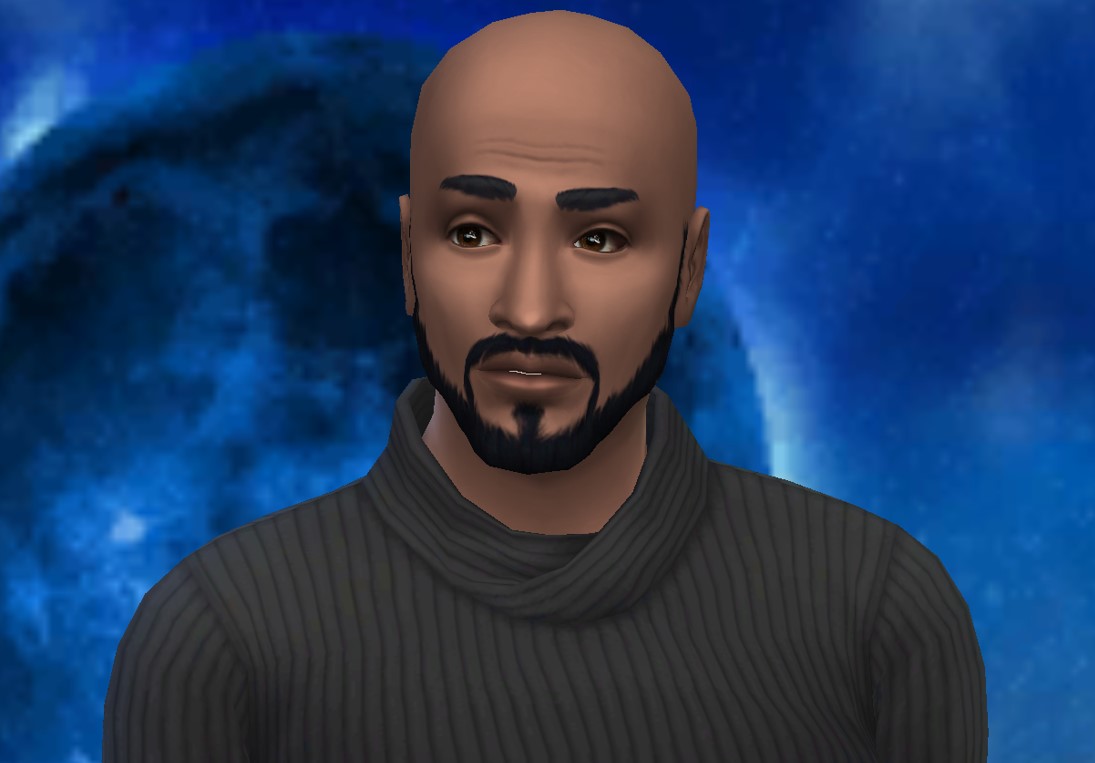 Business never looked so good. 
What makes a person or sim attractive? For some, it is the body, mind, or face; in the case of Eric Lewis, it is the handsome face and his fashion choices for me. 
Dressed in a sleek black outfit, Eric gives a sauve look with his trimmed beard and mustache. He would be perfect for the business career in Snowy Escape. 
His body type is the classic dad bod, which works very well with his style. Eric Lewis is a hot dad with an eye for business. 
Eric Lewis details:
Lives in Willow Creek 
Traits: materialistic, self-assured, glutton, business savvy
Aspiration: Mansion Baron
Level 1 logic, Level 3 programming, Level 1 video gaming
Live with his mother Vician Lewis, father-in-law Dennis Kim, wife Alice Spencer-Kim, and daughter Olivia Kim-Lewis
1. Kiyoshi Ito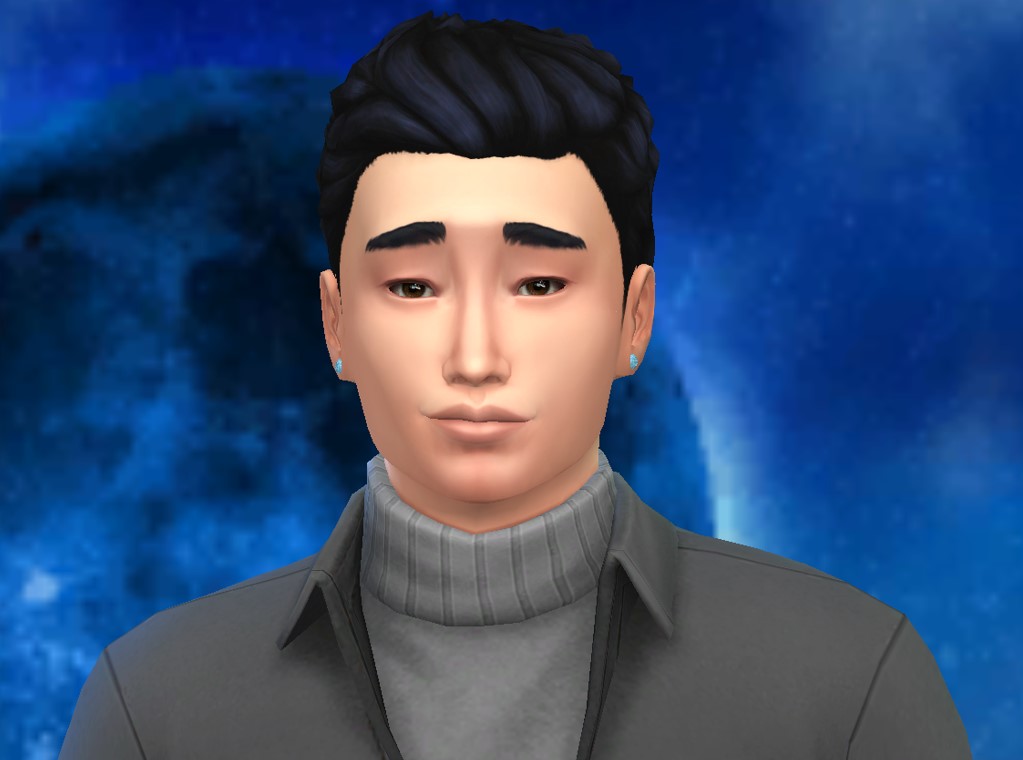 Spunky and handsome, Kiyoshi will when your heart. Right?
One of the hottest townies is Kiyoshi Ito, who begins as a teenager but he is now a young adult in my game. He is in one of the Snowy Escape families living in Mt. Komorebi. 
Kiyoshi has a sharp jawline and cheekbones with a softness shown on his face. He is fit with his desire to explore the wilderness of his home turf and participate in the extreme snow sports Mt. Komorebi has to offer. 
With a slight six-pack and his jet-black hair, there is no doubt that he is a hot young adult. He would definitely be a rival to the famous Makoa from Island Living.
Kiyoshi Ito details:
Lives in Mt. Komorebi
Traits: adventurous, romantic, chopstick savvy, high metabolism, active
Aspiration: Extreme Sports Enthusiast
Level 5 fitness, Level 5 guitar, Level 6 snowboarding
Live with his father Naoki Ito, his mother Megumi Ito, and little sister Nanami Ito
You may also be interested in:
Image Gallery