7 Days to Die Best Armor Combinations (Top 5) And How to Get Them
Updated: 22 Mar 2021 10:41 pm
Get that military combo!
Alpha 17 has welcomed many new changes to the game, including to the armor combination sets. Using the best armor to shield yourself from the undead can be extremely helpful to your survival.
It's important to note that not all of these will be fit for your environment, overheating or freezing can happen pretty easilyeasily. Pay close attention depending on what biome you are in if you're choosing to use heavy armor.
5. Cloth Armor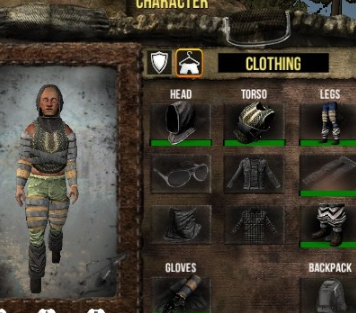 Cloth armor shown in inventory
Cloth armor is easily crafted and will definitely makemake a difference, although it is not as protective as the rest of the armor combinations. It is light enough to save you stamina while sprinting and great for warmer temperatures.
Cloth Head Armor, Shoes, Gloves, Hat, Leg Armor and Chest Armor- To craft, you will need 5x cloth and 1x duct tape for each item. With each piece individually having a durability from 150-300 and effect resistance 2%, it's a cheap and easy option for armor.
In total, with the full combination of cloth armor, effect resistance is 10%.
It will provide 20-30% damage reduction.
It's a great option when you're in a pinch with little supplies to work with.
4. Leather Armor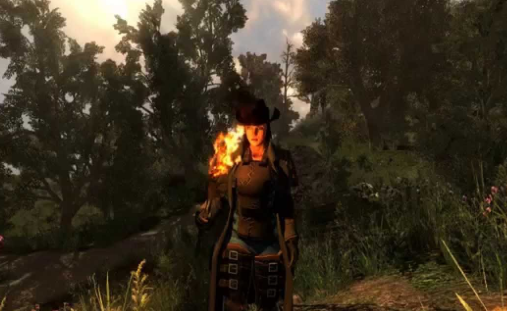 A complete set of leather armor
Leather armor is great for freezing cold biomes- it has great insulating capabilities. This type of armor combination will not only keep you well protected, but warm, too.
Leather Hood, Leather Chest Armor, Boots, Duster, Gloves, Hood, Leg Armor, and Leather Poncho- Each item is easily crafted with 7x leather and 1x duct tape. Each item on their own has a durability of 225-450 and an effect resistance of 4%. You must attain a level 2 hammer and forge perk before crafting.
When all items of the leather armor are used together, effect resistance is near 20%.
Damage reduction equals out to 40-60%.
Leather armor is ideal for freezing temperatures.
3. Iron Armor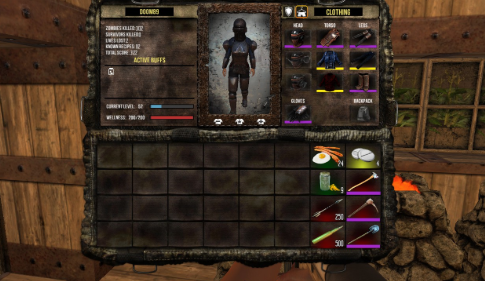 Iron armor shown in inventory
You will be able to take a lot of hits with this armor. Iron is reliable and will decrease concussive and puncture damage.
Each iron armor item has no cold weather protection or water proof protection.
Iron Helmet, Boots, Gloves, and Leg Armor- Concussive protection is 26-65%. This item can be crafted with 20x forged iron and 3x leather.
Iron Chest Armor- Puncture protection is 24-60%. This item can be crafted with 30x forged iron and 5x leather.
The complete combination includes: Iron Boots, Chest Armor, Gloves, Helmet, and Leg Armor.
This armor can be used in warmer conditions with less risk of overheating.
Effect resistance is 30% with 50-70% damage reduction when used as a combination.
2. Military Armor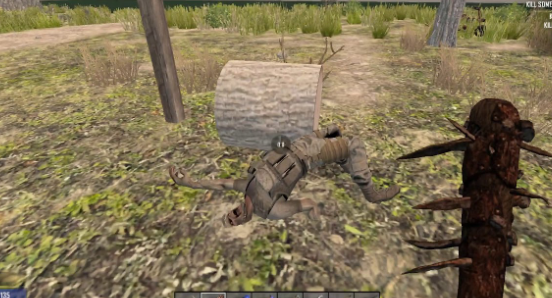 A set of military armor found on Fallen Soldier zombie
Military armor is typically found as just random spawns. You are most likely to get a full combination set at a military base.
Each item can be bought from traders or collected from Fallen Soldier zombies. The military gear can also be crafted, using military fibers- typically dropped by lumberjacks.
Military Helmet, Vest, Boots, Gloves, and Leg Armor- Each item can be crafted with 12x military fibers and 3x leather. Durability is 600-1000 and effect resistance is 6%.
When the military armor is used as a combination, effect resistance is 30%
Damage reduction will be 50-70%.
Military armor is a little harder to find, but well worth the hunt, as it will provide fantastic defense.
1.Steel Armor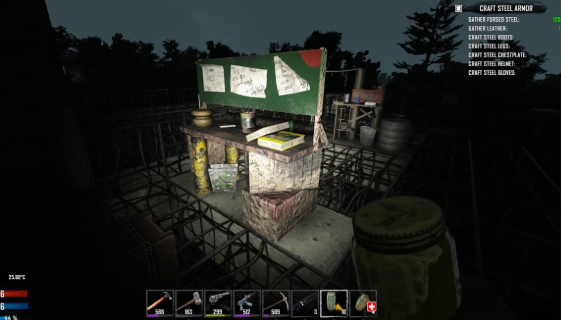 Collecting high quality steel to craft the steel armor combination
The steel armor set is a great choice and looks very medieval. Used in full combination with the highest quality of steel it has shown to have a concussive protectiveness of 65% and puncture protectiveness of 60%. Steel armor is arguably the best armor combination you can attain.
Steel Helmet, Chest Armor, Boots, Gloves, and Leg Armor- Each steel armor item has a durability of 500-1000 and effect resistance of 9% on their own. Each item can be crafted with 24x forged steel and 4x leather. A total of 120x forged iron and 19x leather is needed to craft a full set.
Used in combination the effect resistance is 45%.
60-85% damage reduction.
High quality steel will last you a long time without needing to repair.
You may also be interested in:
Image Gallery