10 Hottest Guys in League of Legends eSports
Updated: 13 May 2016 12:28 am
Are your eyes ready?
Who do you think are League's hottest guys?
It's no surprise that professional e-sports will have some pretty average looking dudes. But why don't we take a look at the, ahem, steamy looking ones for a change?
10. Lustboy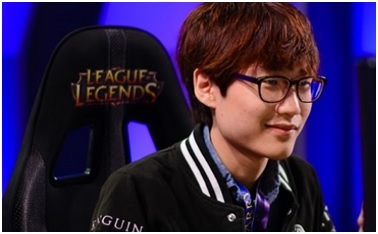 Here, Lustboy is only minutes away from transforming into LustCena.
Lustboy has been gaming for over 15 years starting with the ever popular StarCraft. After failing to make a dent in the Korean scene for StarCraft, he was determined to make it big in StarCraft 2 once it came out. Lustboy joined Team Prime in 2010, a semi-pro team, but ended up quitting after being eliminated in the Global Starcraft League (LoLeSports).
However, he entered League of Legends due to it being a free-to-play game. After playing for so long, he began to climb the ladder and work with other Korean League players to go pro––where he found himself on the starting roster of Azubu Blaze. 
After some issues and stress on OnGameNet (OGN), Lustboy was offered a spot on Team SoloMid thanks to Locodoco, coach for Team SoloMid and former scrim partner of Lustboy.
As of late 2015, Lustboy is currently retired from competitive play. He was an analyst for Team SoloMid but ended up returning to Korea as a coach.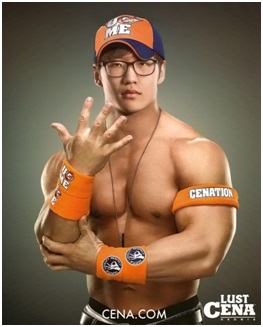 This is probably what he actually looks like under his shirt 
Interesting fact: Lustboy is popular in the North American community and often called "LustCena" for mimicking John Cena's hand-wave in front of the face (otherwise known as "U Can't See Me") as seen here.
For someone who probably (and secretly) has the physique of his namesake, John Cena, it is no wonder that he'd make it on this list of hottest guys in League!
Image Gallery