Everything You Might've Missed In The Dying Light 2 Trailers
Updated: 31 May 2020 10:55 pm
One of the best features we'll see in Dying Light 2 is it's rooftop-based gameplay.
The highly anticipated sequel to the Dying Light series has teased many new and exciting features in its trailers. Some are obvious, but others are much more subtle and can go unnoticed at first glance. Here are some things you may have missed in these trailers, that hint many different things about the upcoming addition.
E3 2018 Announcement Trailer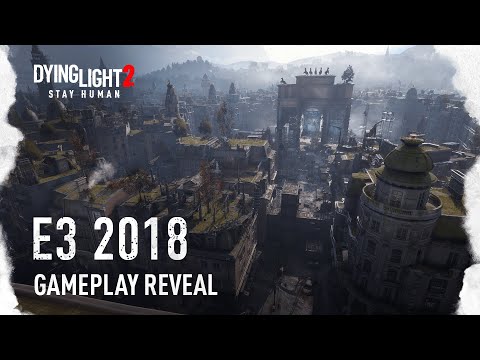 The premiere gameplay trailer for Dying Light 2 at E3 2018
This trailer not only shows us some of the new gameplay mechanics but has a few subtle Easter Eggs that show us what we're getting into.
Plague Doctor Graffiti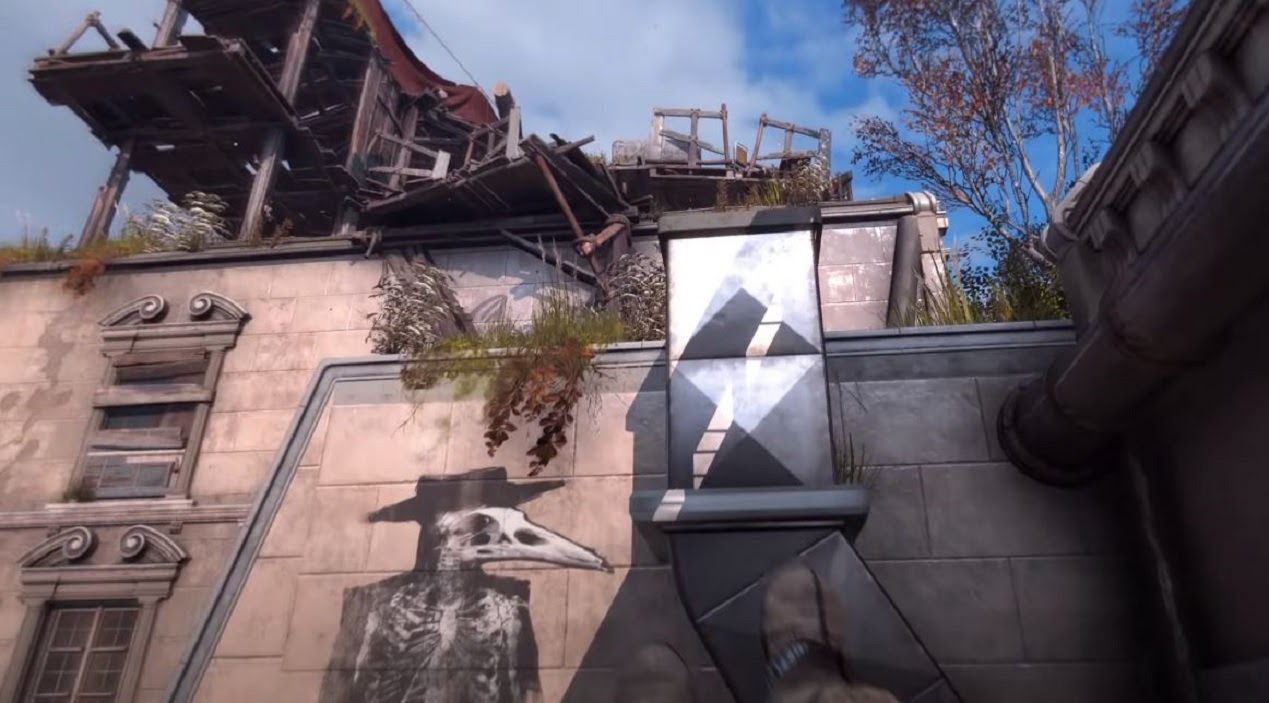 A piece of Plague Doctor Graffiti spotted at 0:13. Could this be a symbol of the Zombie cure?
This graffiti of the iconic doctors of the Black Plague is a small hint from the developers of "The Modern Dark Ages." All over Techland Forums and various interviews, we can see the game described as a "Modern Dark Age", with this Easter Egg being a further push of this idea. 
Although there's no 100% conclusion on what this means, we can assume terrible, bloody battles, strong alliances, revolts, and if this Easter Egg has any bigger meaning, a possible attempt on curing the zombie virus.
The New Age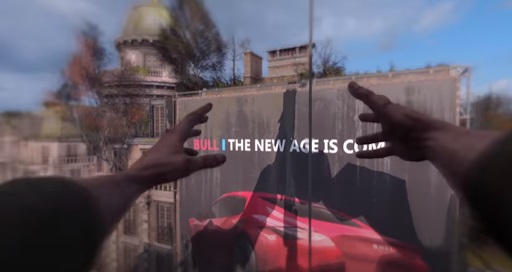 At 0:27, a poster says "The New Age is Coming." What could this be hinting at?
This billboard hints at two different things, depending on how you look at it. Most blatantly, it brings back the idea of a modern dark age, that will be different than anything we've seen before. What it could also be hinting at though is a massive amount of in-game innovation compared to the first game, speaking to a "new age" to the series, rather than a new age story-wise.
An Eye for An Eye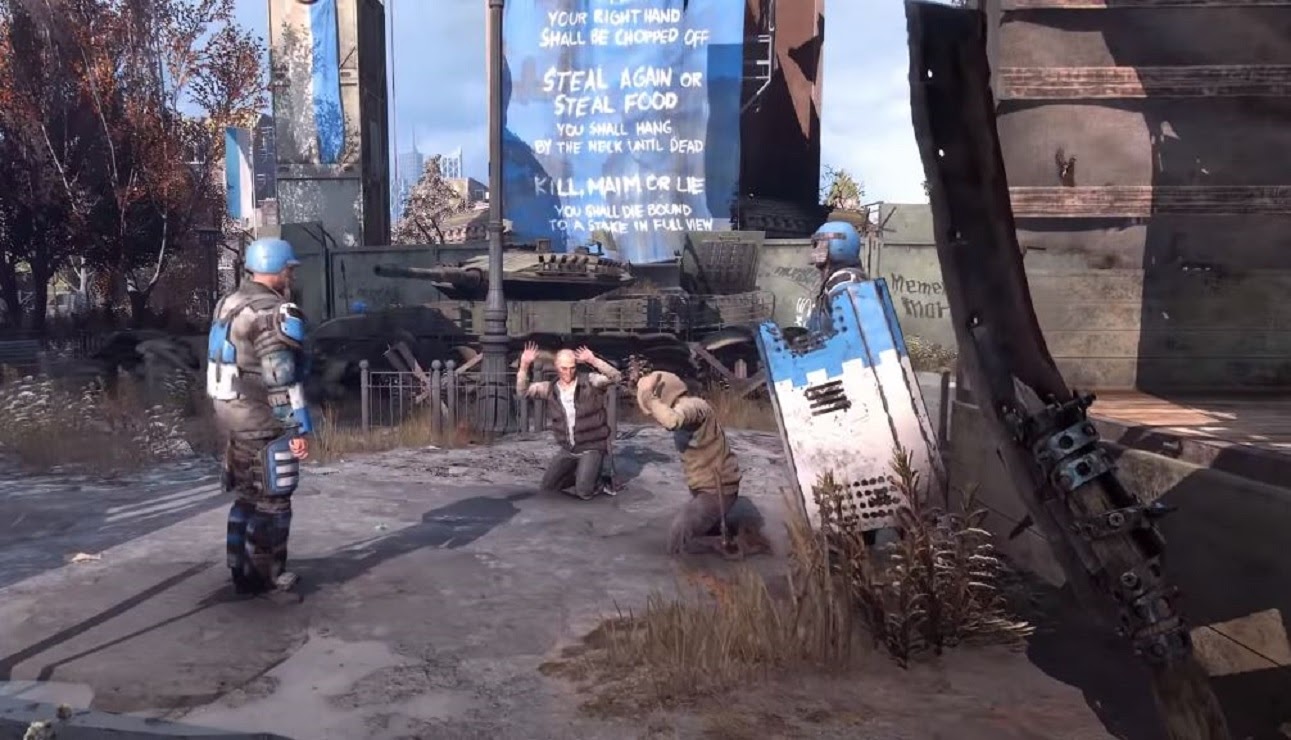 The Peacekeepers have some issues.
First off, this poster seen from the Peacekeepers seems to suggest they have a Hammurabi-style code to punish their people, which will come up if this path is chosen. What we can also notice is the use of Old-style words like "shall" and "maim," further contributing to the modern dark ages idea of this story.
E3 2019 Trailer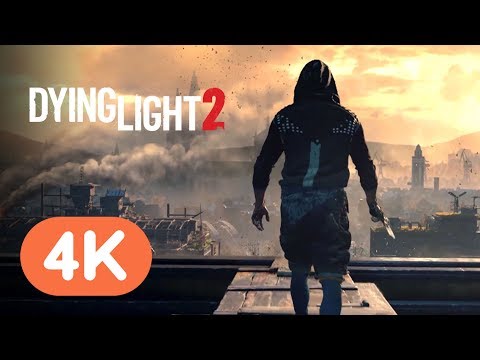 Dying Light 2's official E3 2019 trailer.
The second E3 trailer shows us some interesting new story ideas and shows off some new gameplay mechanics.
The Old is Gone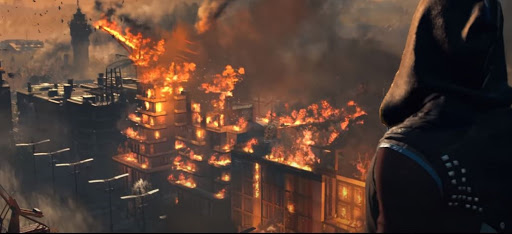 A familiar building is seen burning to the ground.
Although there were much fewer easter eggs in this trailer (since it's more of a gameplay trailer), we do get this one small hint of a burning building that has some attributes of the Tower in the first game, such as the crane on top of the building. 
What this could represent is the old world is dead, both referring to the slums of Harran and the entire world in general, since at the time of the first Dying Light the virus was quarantined. Although this has little storyline significance, it does give some closure on what happened to the Tower after Kyle Crane's death in The Following.
A Backstory to Aidan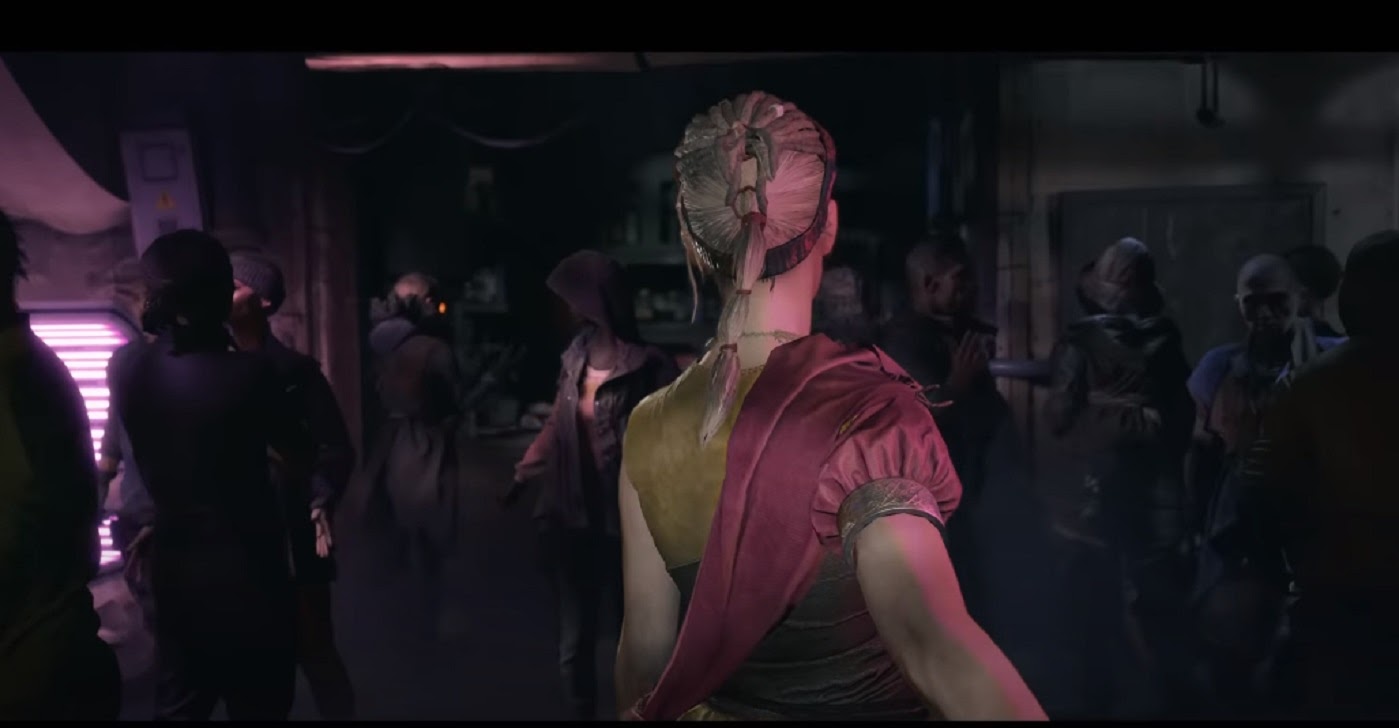 A scene that appears to be before the Haraan Virus. A simpler time indeed.
This trailer told us a lot more about our protagonist than the first, giving us a few big ideas on our character's personality and story.
We first hear Aiden talking about how his father told him to never forget where he's from. While this is pretty hard to miss, what you may not have noticed is this idea is further developed throughout the trailer. Later we see that the people have forgotten their humanity, in Aiden's eyes, and don't treat each other with any form of humanity. 
If you want to be a history geek, you could observe that Aiden is similar to an artist of the Renaissance, possibly representing a transition period in this world from the "Modern Dark Ages."
Also, we learn that Aiden is infected, similar to Kyle Crane in the first Dying Light. This will most definitely define some of Aiden's attributes and affect him throughout our story.
New Moves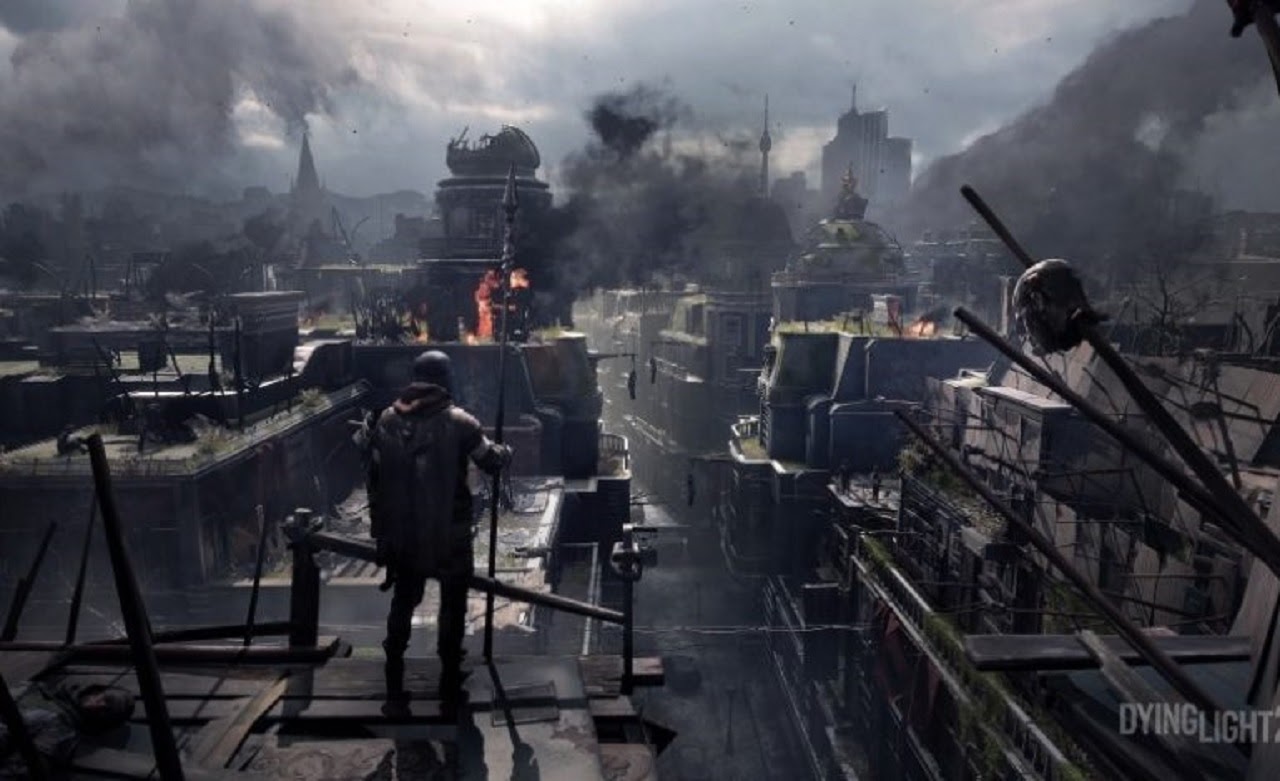 In such a complex wasteland like this, we certainly need some new moves on our belt.
This trailer also showed some new mechanics we didn't see in the first game.
We will be able to swing through doorways, push enemies out of a window and land on them (breaking our fall and their backs), wall run over enemies, and slide under a garage door then quickly drop it behind us. And that's just what's shown in this video, we can expect many new parkour moves that were simply unheard of in the first game.
One more thing we see is a strong rooftop society. With dozens of houses and outposts on top of roofs, we can expect much more rooftop combat than the typical safehouses offered in the first Dying Light. Not only will this impact our interactions with other people, but because there is less ground time we can expect a higher need for parkour moves that would simply get ignored in the first game.