League of Legends: An Artist Just Sculpted a 14 Inch Statue of Miss Fortune
Updated: 24 Aug 2017 4:46 pm
The statue's front and back views.
This isn't the first time that fans have made their own merch, either.
Riot has created a lot of different merchandise for people to enjoy in the past, including clothing, plush figures, posters, statues, and tons of other things to cater to everyone's needs. Perhaps the most interesting are the statues, which typically measure around a foot and have fine detail. They're also rather expensive, likely to keep up with labor costs. Reddit user /u/CastShadowCollectibl decided to make a statue of their own.
Inspired by Riot's own Twisted Fate statue, the Miss Fortune statue was sculpted in zbrush, a digital sculpting solution created by Pixologic (pixologic.com). You can then transfer the file from zbrush into a 3d printing software and proceed to use a 3d printer to bring whatever you sculpt to life. The details on the Miss Fortune statue are perhaps thanks to the concept art it was based off of, from the League of Legends Art Book and by Seung Eun Kim.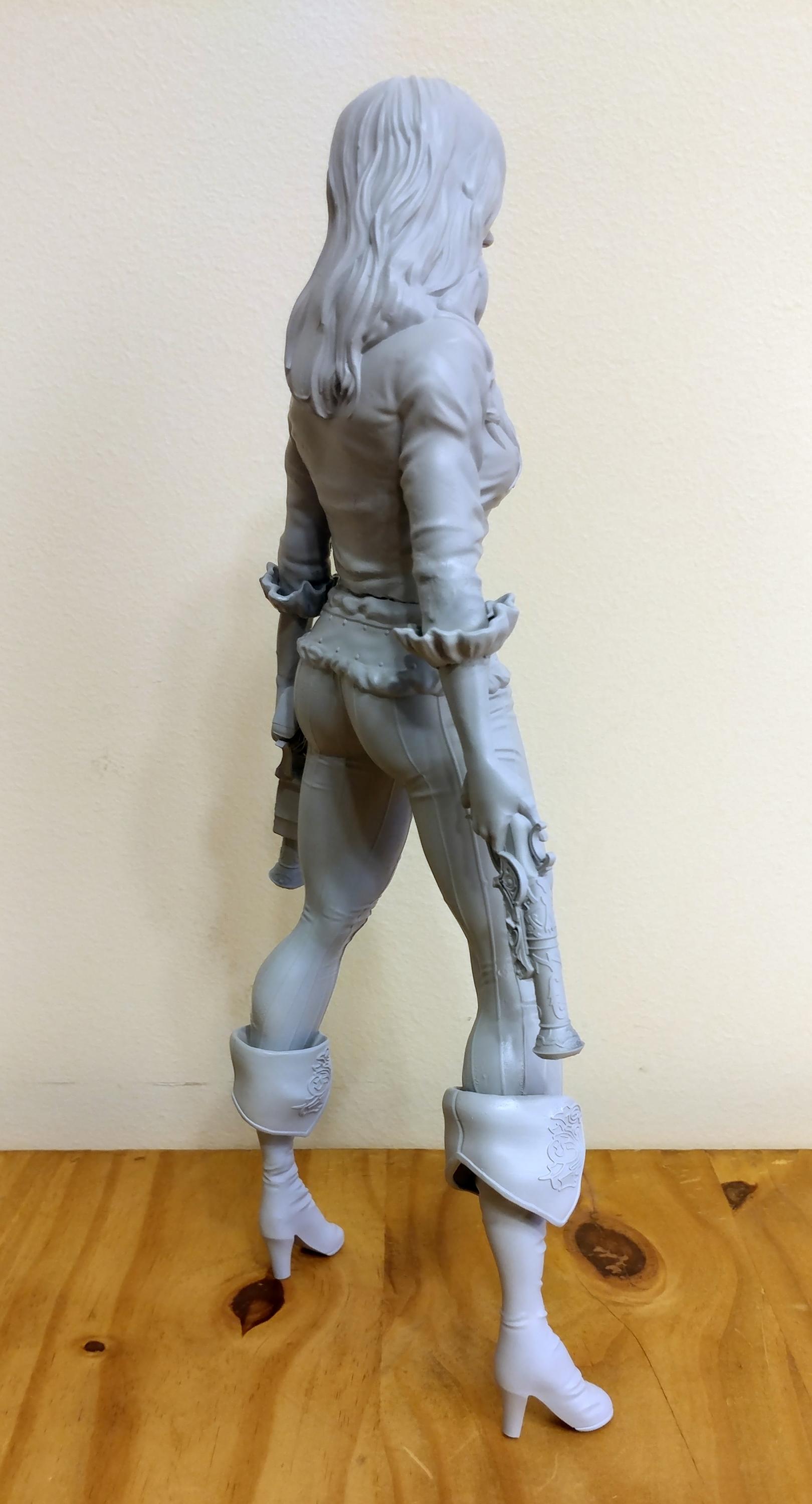 The Miss Fortune statue, from the side.
The artist also stated that they would work on the model and paint it in the future, which will be a sight to behold. In the comments of the post, they also stated that they may sell prints of the model on Etsy if enough interest is garnered. For this level of quality, I would say the price could rival those of Riot's own statues. If you're interested, keep an eye on their posts. Finally, the artist linked to his Artstation (jsculpts.artstation.com), which has a lot more of his sculptures in a grid layout.