Star Wars IX Remade After Carrie Fisher's Death
Updated: 19 Jul 2017 12:18 am
Carrie Fisher plays a major role in the hotly anticipated film, Star Wars: The Last Jedi. People have speculated on whether Princess Leia will be cut from the film, but producers confirmed that Episode 8 will not be changed.
After Fisher passed away last December due to cardiac arrest, Star Wars producers sat down to rewrite their entire plan
Carrie Fisher reprised her role as the beloved Princess Leia in the first episode of the new Star Wars trilogy, The Force Awakens. She didn't see as much screen time as her costar, Harrison Ford, but producers promised that Leia would be more integral to the plot in Episode VIII. As filming for that episode came to a close, work began on the script for the final chapter of the new series.
Devastatingly, Fisher was struck by cardiac arrest and passed away in December of 2016. Fans were devastated, and many felt that a part of their lives had been taken away. Additionally, the production team was stuck with a challenge. Should they remove Leia from The Last Jedi completely, or change the ending so she dies? Could they continue her story in the final installment?
Carrie Fisher was initially scheduled to appear in Episode IX, but producers had to scrap the idea and change several concepts
With confirmation from both the production team and her son that Carrie Fisher would perfom in Episode IX, hopes were high for fans and writers alike.
Leia is one of the most recognizable leading ladies in film, and it was fitting that the character that started the first scene in the franchise also ended it. Sadly, when Fisher died, changes would have to be made. News outlets questioned if a Leia might be digitally added, such as the brief scene at the end of Rogue One: A Star Wars Story. The studio has been successful in recreating its characters well in the video game series.
Nonetheless, while the computer-generated graphics were impressive, they were also unsettling to some. Additionally, the scene in Rogue One was brief and static. A full movie worth of Leia scenes would be much more technologically intensive as she would move around and engage with the other actors. Ultimately, it was decided that she would be cut from the film. Many writers were stumped, having to change many of their ideas that included the princess. It is not yet known if Leia will appear in the movie with a different actress, if she will be killed in the story, or if she simply won't appear at all.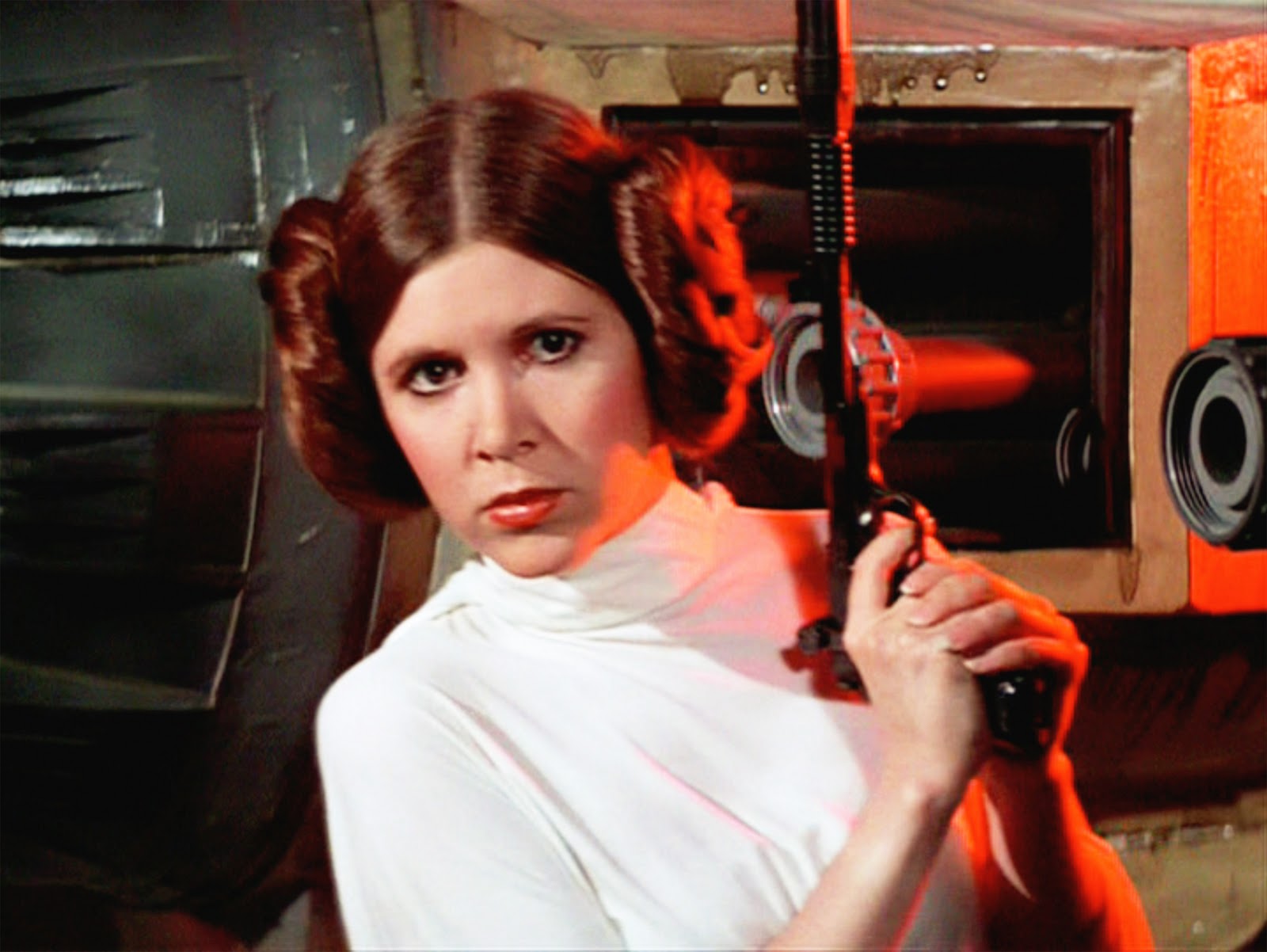 Princess Leia as she appears on the Death star in Star Wars: A New Hope. Fans around the world were captivated by Carrie Fisher's perfomance.
Despite the tragedy, fans will get to enjoy Fisher in her final role as Leia in The Last Jedi
Kathleen Kennedy, the president of LucasFilms, notes that Leia has a significant role in the upcoming film. On Good Morning America, she notes that "We finished everything in VIII, and Carrie is absolutely phenomenal in the movie, and we're so happy that we were able to complete shooting in the summer." Some fans questioned if the ending of the show would be changed to reflect Leia's actress passing away, but the studio announced that the ending would remain as it was. This perhaps reflects a memorial to Fisher and leaving her legacy unchanged. More likely, it prevents the studio from rushing to write and shoot an ending within months of the worldwide premiere.
Ever since she appeared in a galaxy far, far away, Princess Leia has captured our hearts and inspired fans with her bravery, beauty, and smarts. Carrie Fisher was an activist for helping people struggling with mental illness, and her spirit brought the Leia character to life. She will be missed by the world, but her legacy will live on in the upcoming Star Wars Episode VIII.