Terminally Ill Patients Are Using Virtual Reality Games to Find Peace Outdoors
Updated: 31 Jul 2017 8:22 pm
For many patients, this will be their last chance to experience the world outside of their hospital beds. (image courtesy of Tuukka Takala and Liisa Hirvisalo)
Using VR to ease their passing
A Hospice in the city of Leicester in the United Kingdom is using virtual reality to allow patience to experience life outside of care as they battle terminal illness.
John Lee was the first patient at LOROS to try out the VR glasses. He suffers from Motor Neuron Disease, leaving him largely confined to a wheelchair. John was able to experience a walk through Leicester's Bradgate park. "
You soon relax, it's just like you're there, I loved it" he said, "I nearly waved at somebody, as they walked past."
Virtual Reality is having a positive impact on patient comfort in care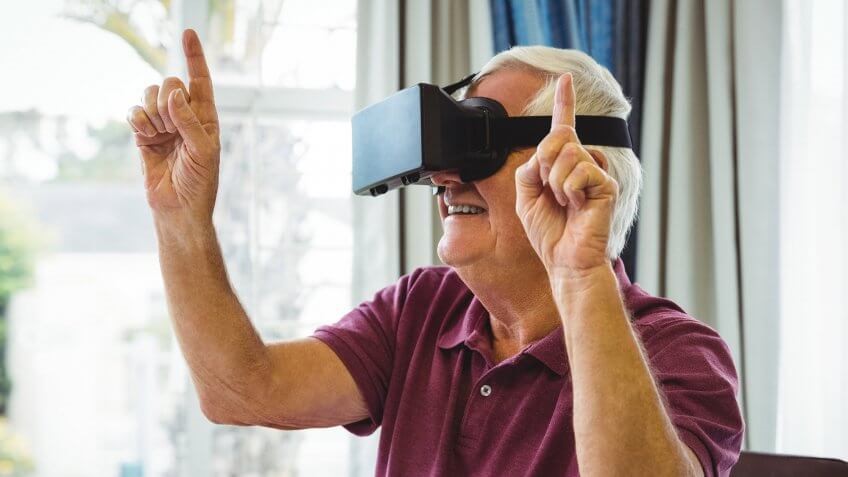 Outside of hospice care, virtual reality could be a way for the elderly to experience a world otherwise unavailable to them. (Image credit: Shutterstock.com)
If the results at LOROS are anything to go by, we could see this kind of technology rolled across elderly care in the United States as well.
 "Research suggests that the brain accepts the virtual world within 20 seconds after which the experience becomes all absorbing. Said LOROS CEO John Knight.
"This is a really exciting project for us, and I believe we are the first Hospice in the country to have specifically commissioned such a film as a therapeutic tool using a familiar local setting… We recognise that some of our patients are often restricted to where they can go due to their illness, so we wanted to help give them the opportunity to still enjoy life wider than their restrictions allow, through virtual reality.
"As the project progresses, we really hope that other patients, not just those at LOROS, reap the benefits of our virtual reality films too as they get to share such magical experiences" .
What does the future hold for VR in care?
The trial of virtual reality has had an overwhelming impact on patients at LOROS, but are they aiming to stop there? Apparently not.
LOROS has stated their intentions to expand the VR program nationally and to allow patents to be able to travel across the globe from the comfort of their rooms.
As for the U.S, people across the globe are already using their own oculus rifts to help elderly people. This kind of precedent is sure to send a strong signal to the healthcare industry that there are new options for them to explore in ensuring that patients experience the best life can offer, even towards the end.