The Witcher 2 Review and Gameplay: Page 4 of 4
Updated: 23 Jan 2016 5:09 am
The Witcher 2: Assassins of Kings. Yes, there are dragons.
The Verdict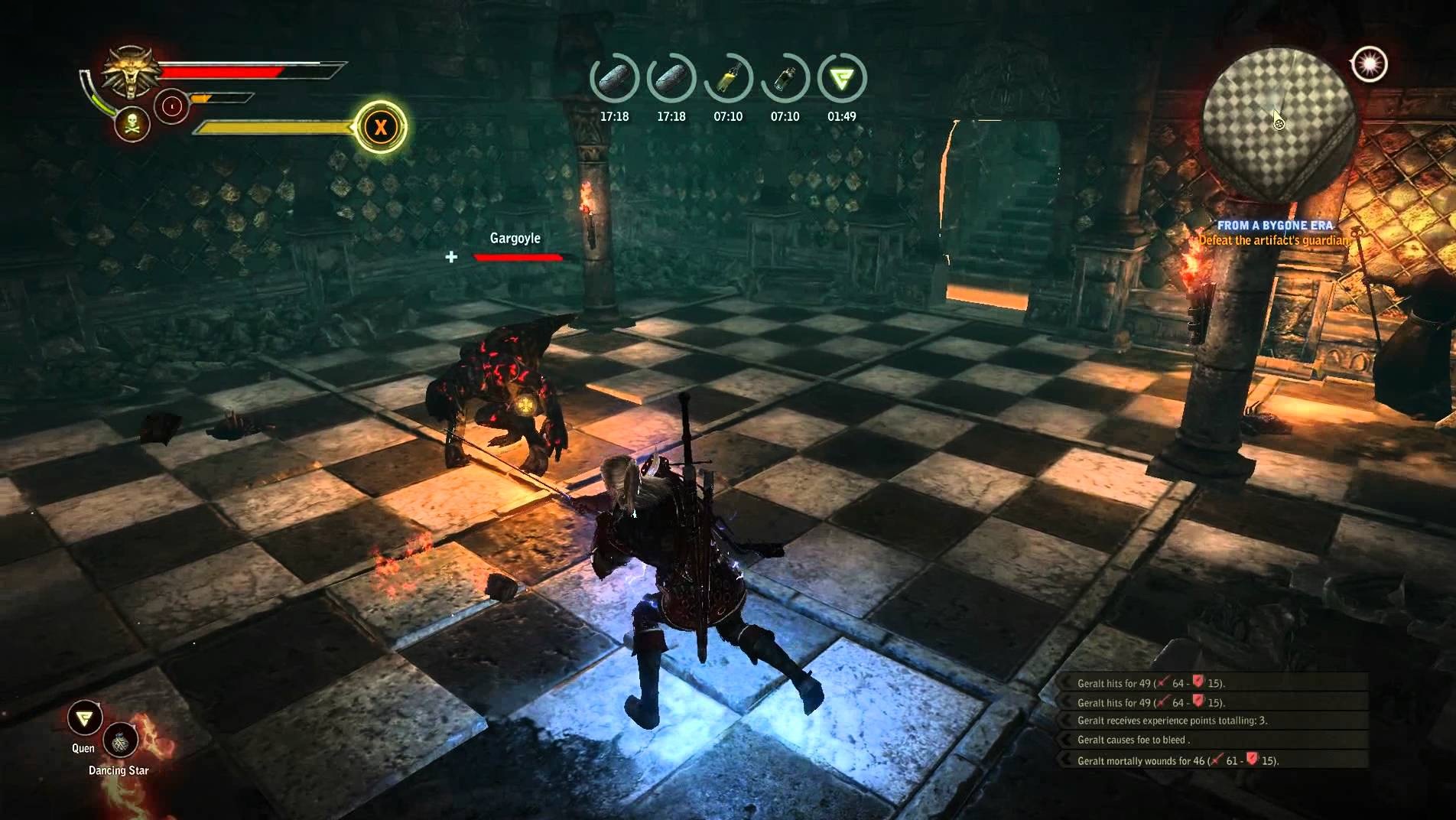 Encounter with a gargoyle. These guys are stoned so don't go messing with them.
Overall, The Witcher 2 is a very impressive game. It should be on top of the list of the best games ever created to date. Aside from presenting really exquisite graphics, it has a deep storyline influenced by politics, kinship, sense of duty and ethical choices. Only a handful of games can give players such freedom to choose on how the story should unfold before their eyes as they play on.
It deserves a 9.5/10 overall rating, the downside being the short time it takes to finish it which is only about 40-50 hours. It's disappointing in a way that once the game is done, you'll surely want for more. You can grab a digital copy of it on online stores. Average price is around $20, but it can get lower during sale. It's affordable for a game that gives a lasting impression of how RPG should be delivered.
It's a top of the line game and a must-play game for every RPG fan out there.
Read more about The Witcher franchise by checking these links:
The Witcher
What is The Witcher 3's Story All About? Here's The Full Story
The Witcher 3: Total Play Time 200 hours?
Witcher 3: Wild Hunt Review and Gameplay
The Witcher 3 Immensely Successful: Cyberpunk 2077, The Witcher Role-playing Game Next for CD Projekt Red
Image Gallery