The 10 Best MTG: Arena Decks: Page 6 of 10
Updated: 13 Dec 2018 5:04 pm
What're the best decks to best other decks?
5. Green/Red/x Midrange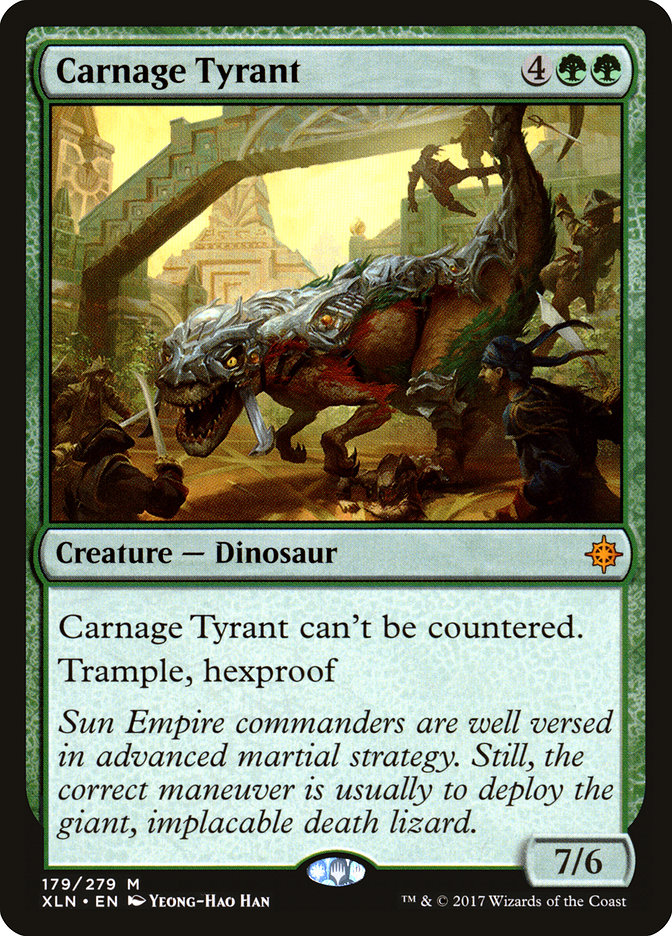 This is a threat that is hard to deal with short of a boardwipe that also presents a short clock. Most decks will have a hard time removing it before they lose. 
A holdover from the old format, all G/R got was Llanowar Elves. This archetype also expands into Jund and Naya strategies that have a G/R base. There are a variety of reliable creatures in these colors, with a lot of effects and keywords. You can sit back and defend as you one or two of your strong monsters attack. You can splash white for cards like Lyra, Dawnbringer or black for cards like Tetzimoc, Primal Death.  
A number of your threats have trample or flying, and cards like Rhonas can give evasion to those that don't have it. Glorybringer deals significant damage and clears the way. Rekindling Phoenix and Carnage Tyrant are resilient, evasive threats that cover a lot of matchups. Jadelight Ranger and Resilient Khenras help you accelerate your game plan. Thrashing Brontadon gives you a response to pesky artifacts and enchantments mainboard.
Image Gallery