The 20 Best Ciel Cosplays of All Time
Updated: 06 Jul 2018 5:55 pm
Come cosplay with me
Since the release of the Black Butler anime in October of 2008, Earl Ciel Phantomhive has been a focus for many cosplayers. They find inspiration in both the manga and the anime. Whether dressed in the suave suit, the beautiful Lolita dress, or even in another country's outfit, Ciel cosplayers go all out on their costumes. Perhaps you too can draw some inspiration from these top 20 Ciel cosplays that transcend both gender and realms.
20 – Lady Ciel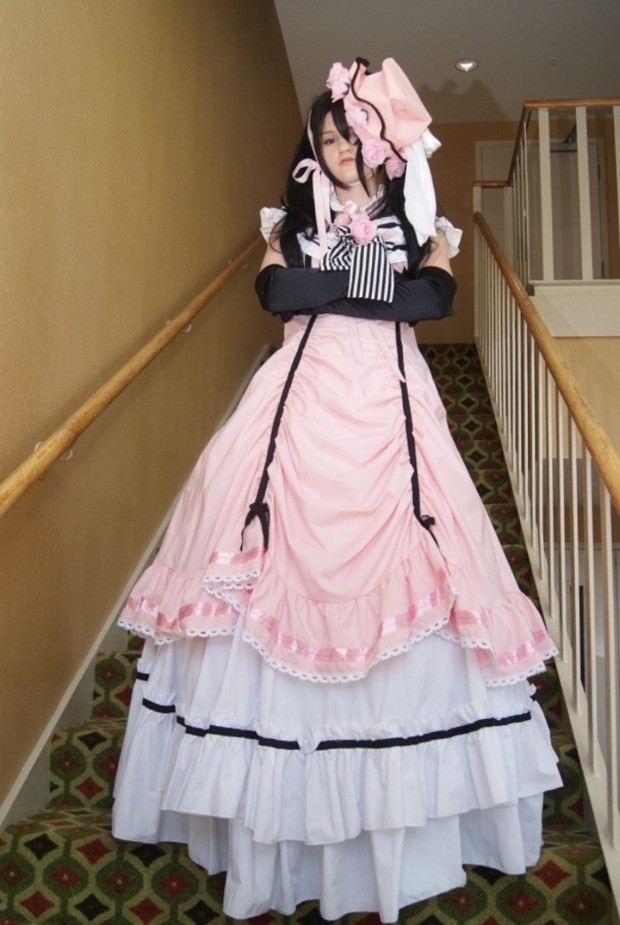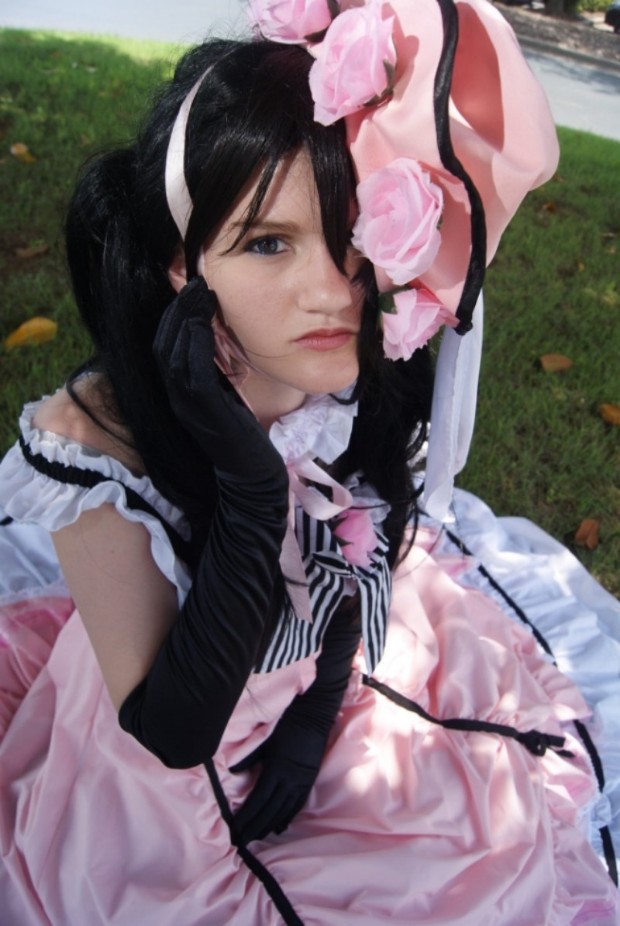 Cosplay by Akemi Yukimura
Despite her hat being tipped to the wrong side, Akemi gets the look of pretty in pink Lady Ciel down well. Even her facial expression shows how much she 'hates' the dress. 
19 – Ghetto Ciel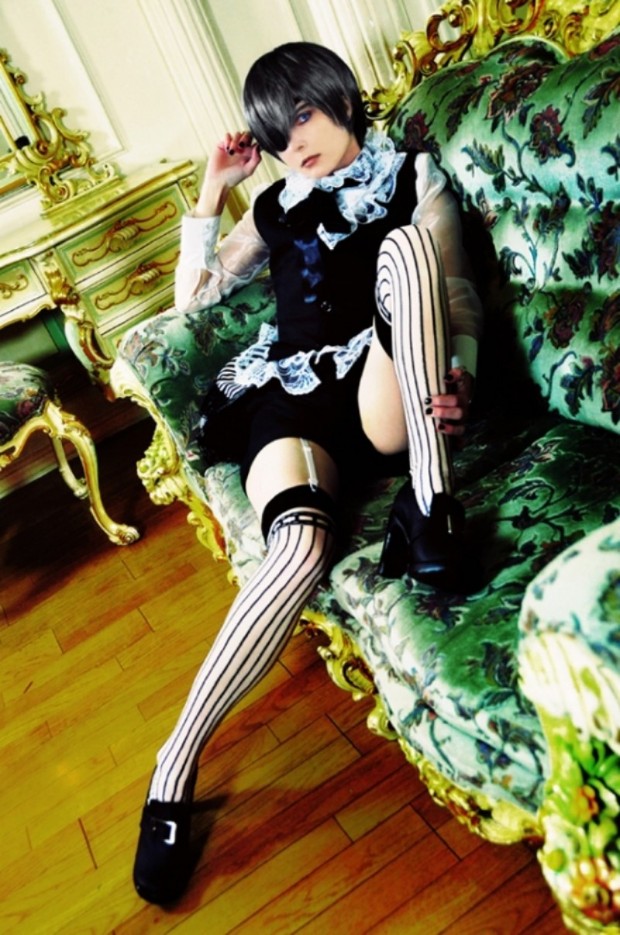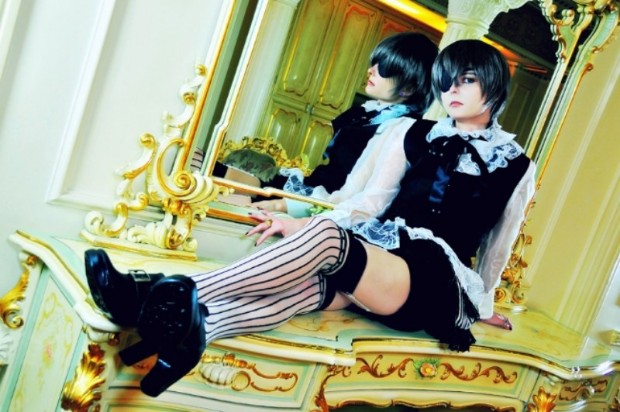 Cosplay by Junnana
Junnana looks pretty inviting as she poses for the camera. Decked out in lace and stripes, the self-titled 'Ghetto Ciel' is a sight to see.
18 – Butler Service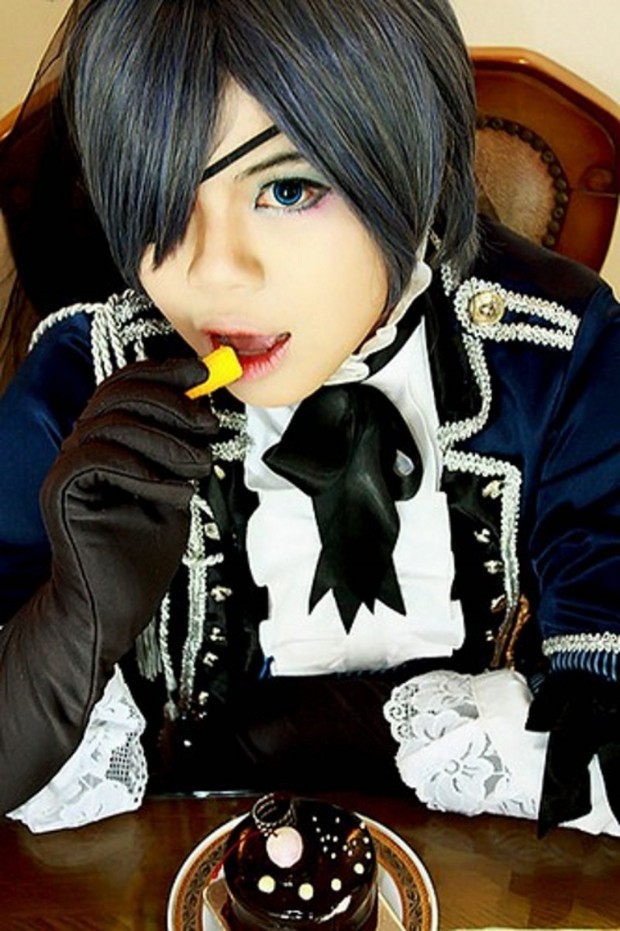 Cosplay by Lishrayder and Yukirin
With Sebastian waiting on her hand and foot, Lishrayder has no problem looking her best in this Ciel costume. Let's join him for some tea and candy.
17 – Ciel in Wonderland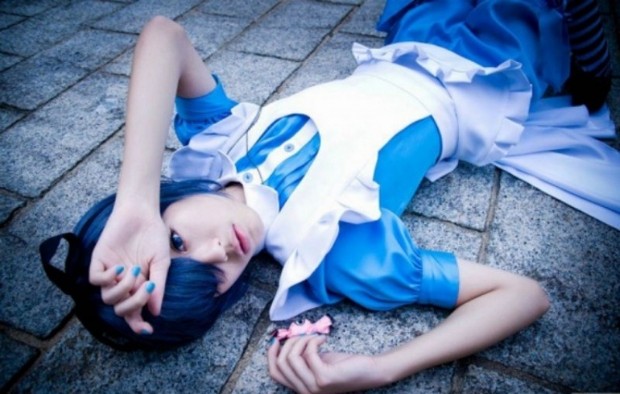 Cosplay by Tako Chan
This version of Ciel has fallen down the rabbit hole and wound up in front of the camera. I bet Tako Chan is glad to have that key on him.
16 – Ciel in India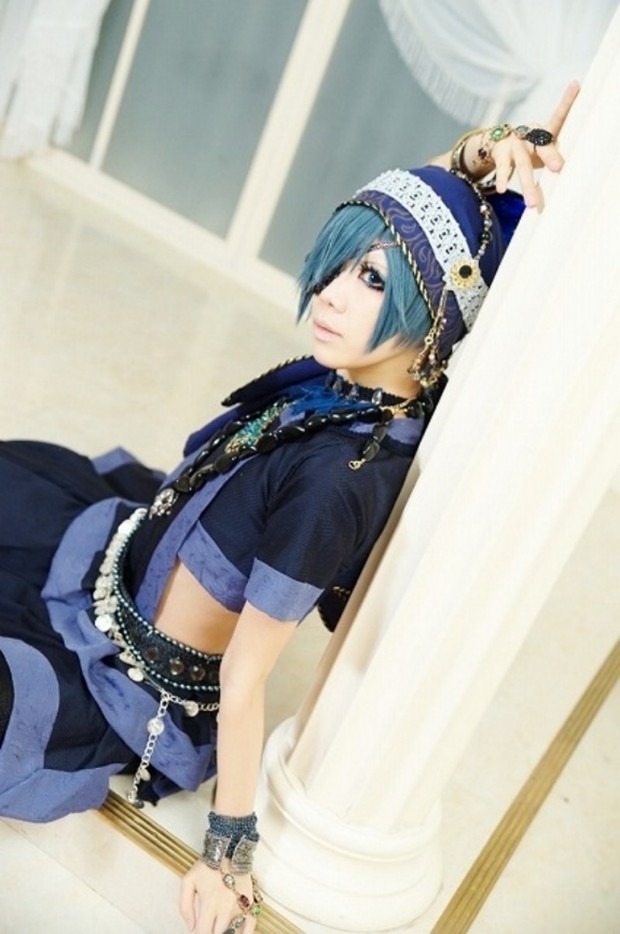 Cosplay by Kuromito
In the manga, Ciel is quite the traveler. Kuromito, however, did not have to go quite so far to come up with a great India-inspired outfit.
15 – Demon Ciel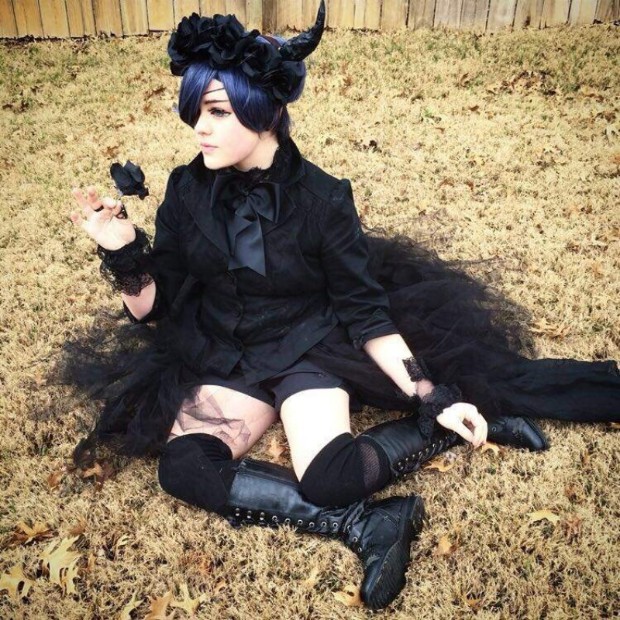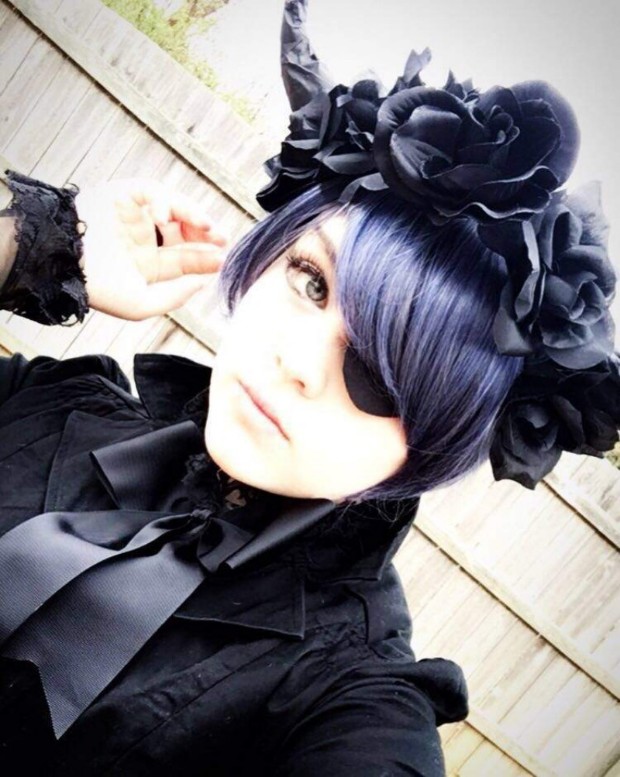 Cosplay by Tokyotitan
Casually sitting in a barren field sniffing the last black rose, Tokyotitan looks lovely in black lace. Who knew a demon could look so charming?
14 – Yes My Lord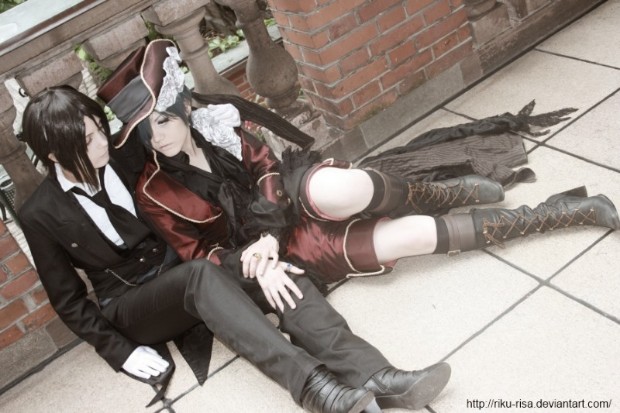 Cosplay by Tinyasuo
Tinyasuo pauses on a wall in Ciel's red suit to give Sebastian another command. Hmm, I wonder what's on her mind.
13 – Party Dress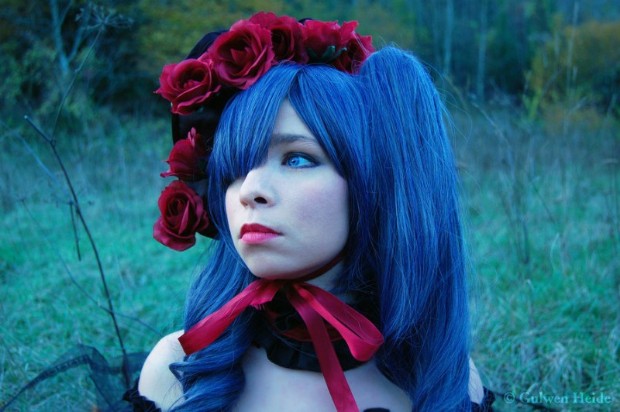 Cosplay by Lucille Dina Hummel
Lucille shows she's ready to celebrate in Ciel's red party dress. I bet he'll be the queen of the ball.
12 – Come Here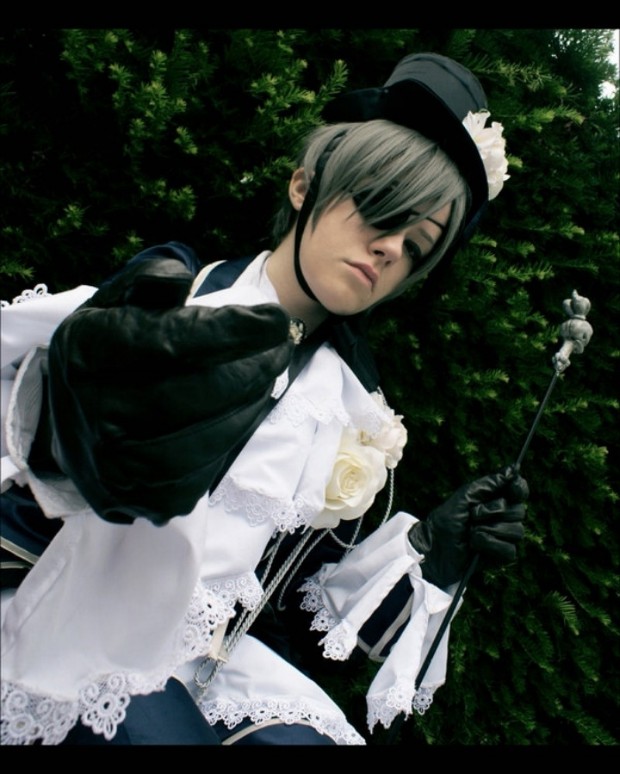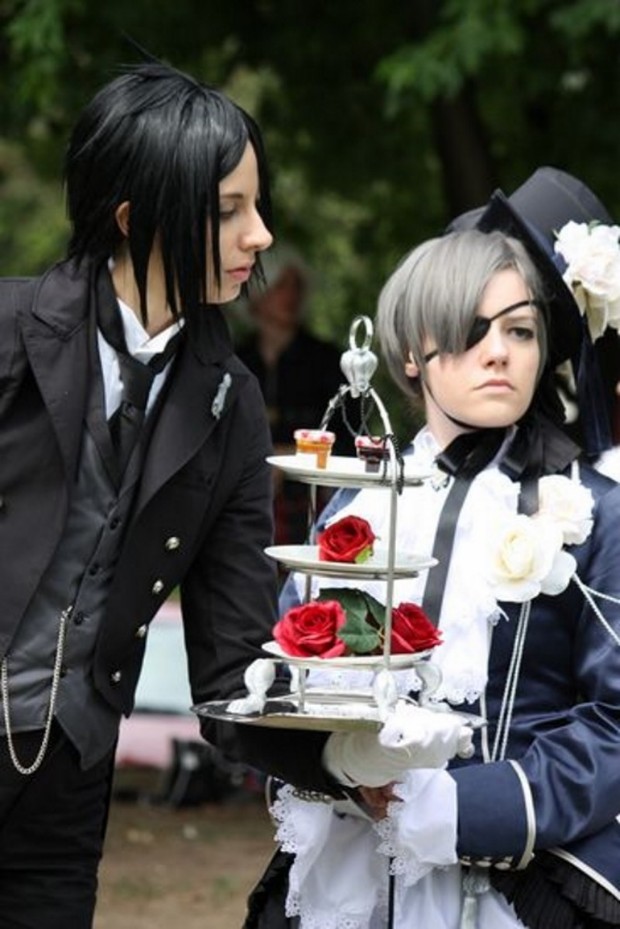 Cosplay by Maryru
Maryru invites us into her world in her Ciel costume. It looks like it might be time for tea and crumpets.
11 – Fun in Wonderland

Cosplay by Chibinis-chan
Whether it's sniffing the roses or hanging out with Alois, Chibinis-chan makes wonderland look like fun. We should join in and paint those roses red.
10 – The Little Earl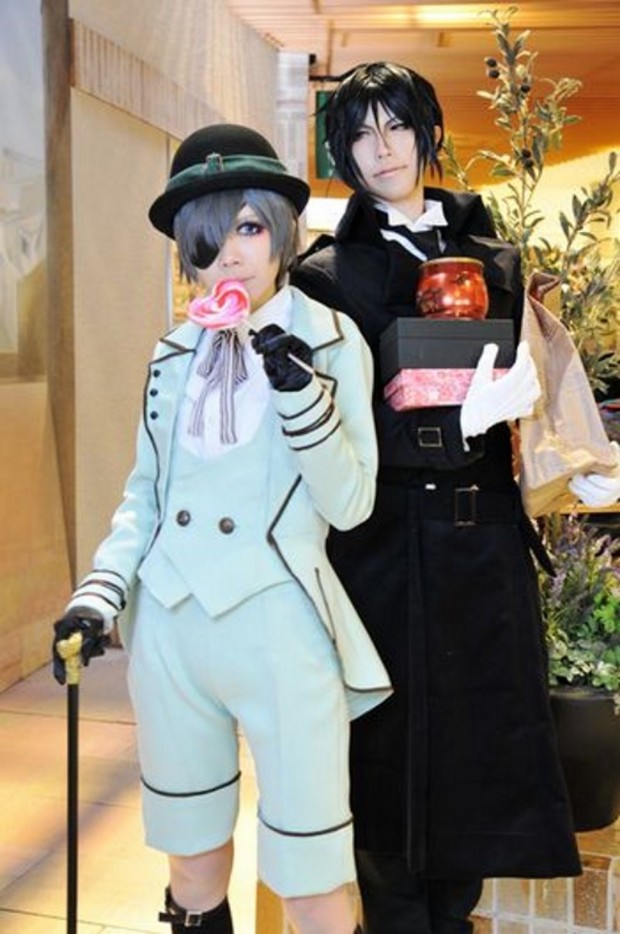 Cosplay by Kuromitu
Sometimes it's good to be a kid. Kuromitu shows us this with his little Earl costume complete with a lollipop.
9 – Dressing Up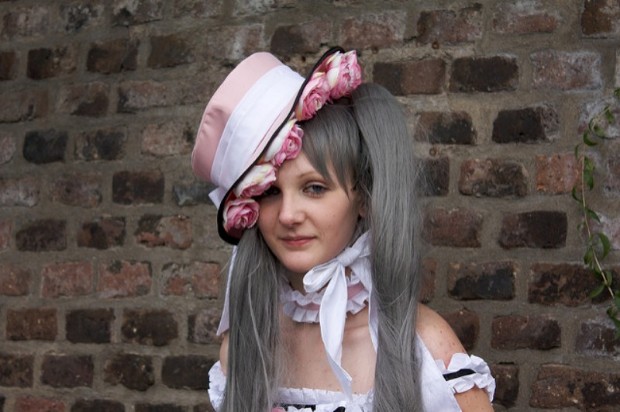 Cosplay by Benjamin Claverie
Benjamin does Lady Ciel up right. From the rose hat to the ruffled skirts, this man knows how to dress.
8 – Musical Ciel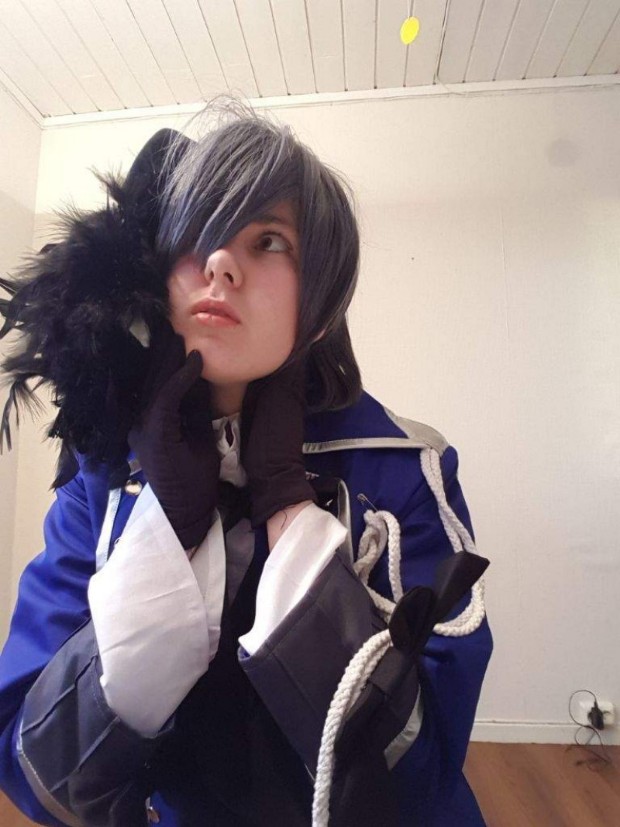 Cosplay by Shieru
Inspired by the musical number, Shieru dances with pride. Looks like he's got an invitation for us to join as well.
7 – Red Demon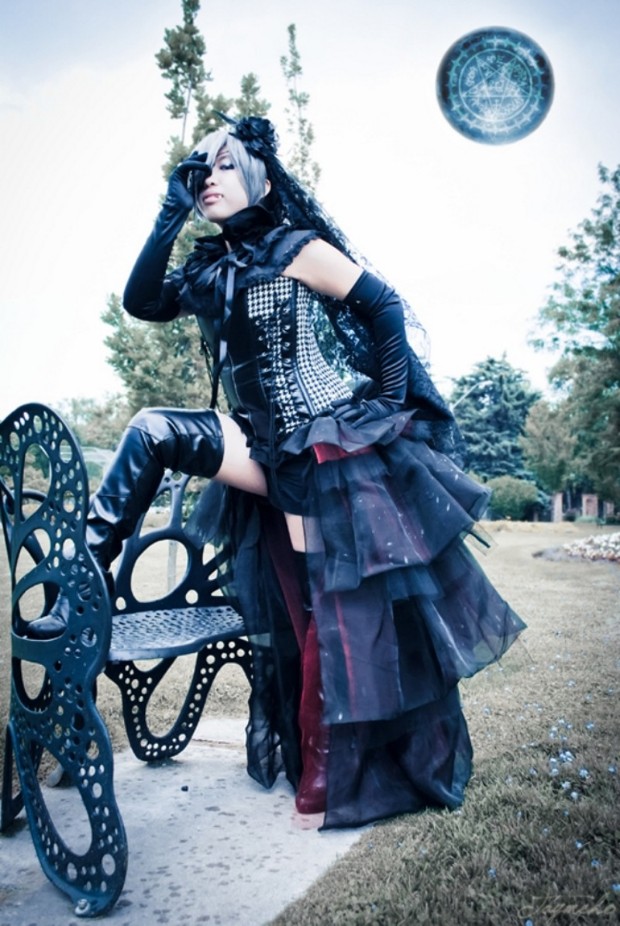 Cosplay by Taymeho
Taymeho adds a splash of red to his demon Ciel costume. I think it adds a little bit of fire, don't you?
6 – Twin Ciels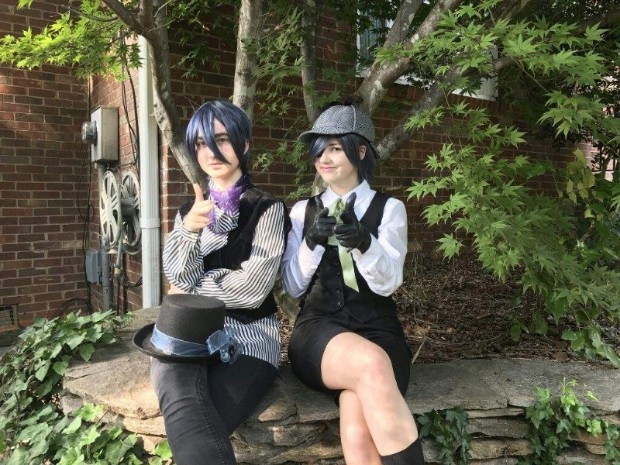 Cosplay by Maxine Roscoe and Cosplayboc
Double the trouble, double the fun. Maxine and Cosplayboc are going for twice the Cosplay action as twins.
5 – To Earl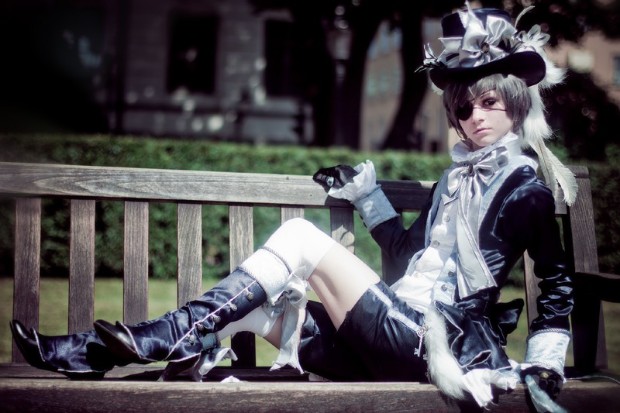 Cosplay by Snowchild
Snowchild takes a more serious approach with her Cosplay of the little Earl. She better watch out for that bride skull!
4 – Pirate Ciel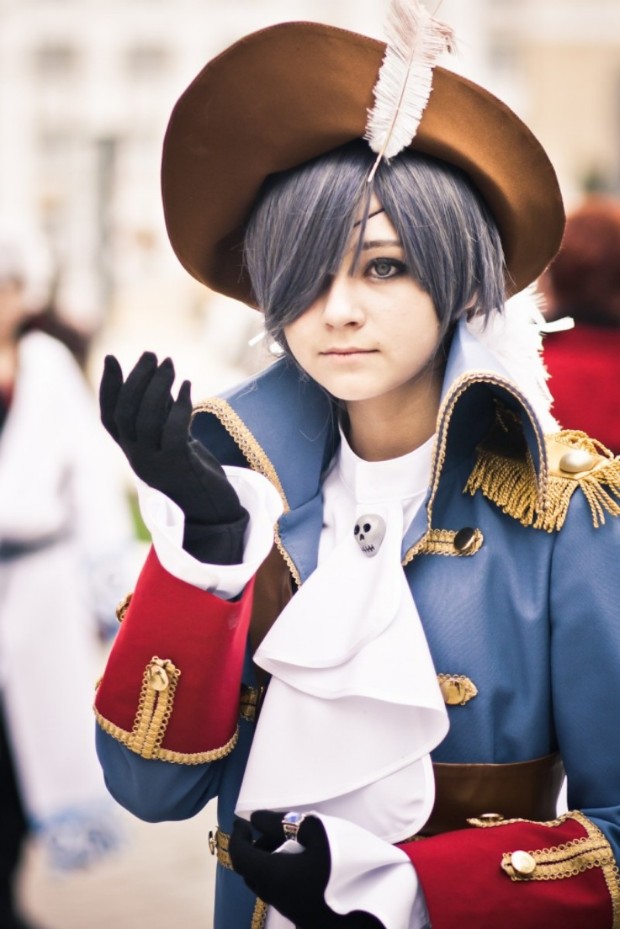 Cosplay by Chloe Hime
It's a pirate's life for Chloe. I hope she got a chest full of treasure for that costume.
3 – Ciel in Blue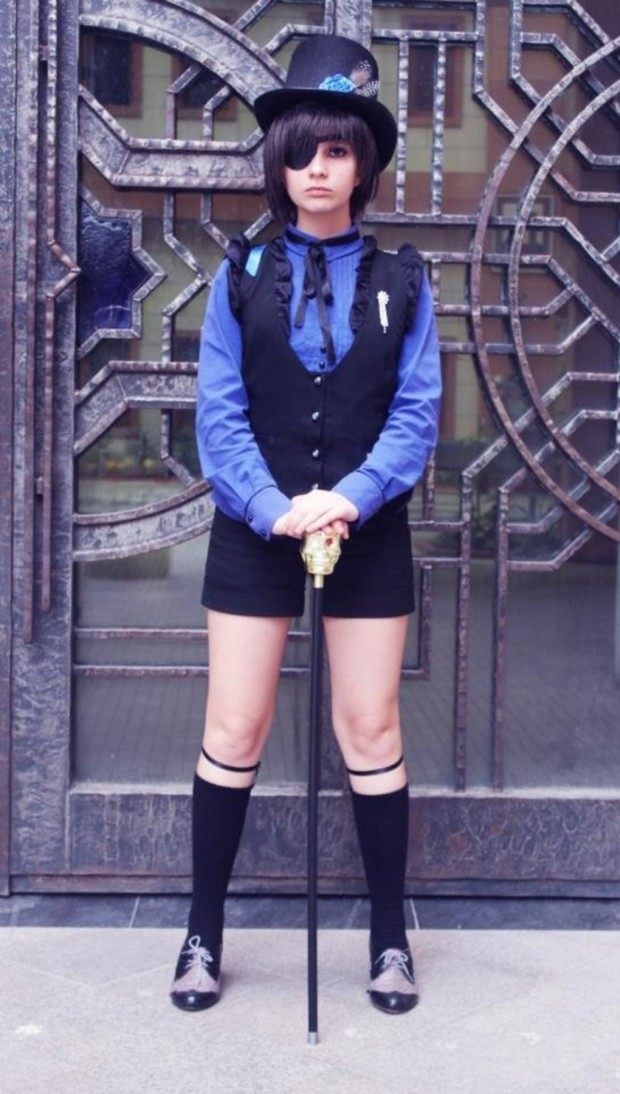 Cosplay by Kiryuiito
It's time for a stroll. Kiryuiito looks ready to go out on the town with her top hat and cane.
2 – Come Play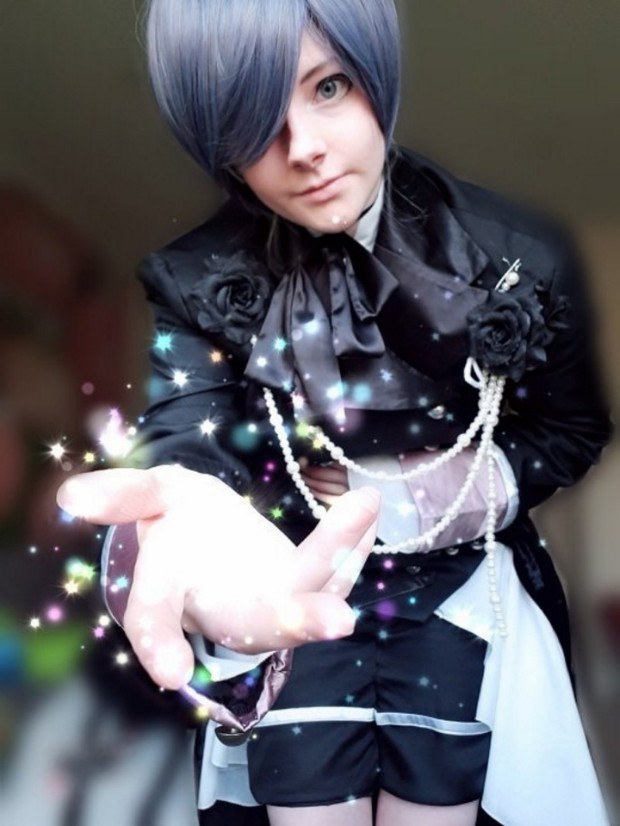 Cosplay by Maxi Hatsune
Maxi looks magical in her Ciel costume. Maybe she's inviting us to come play with her.
1 – Red Suit Ciel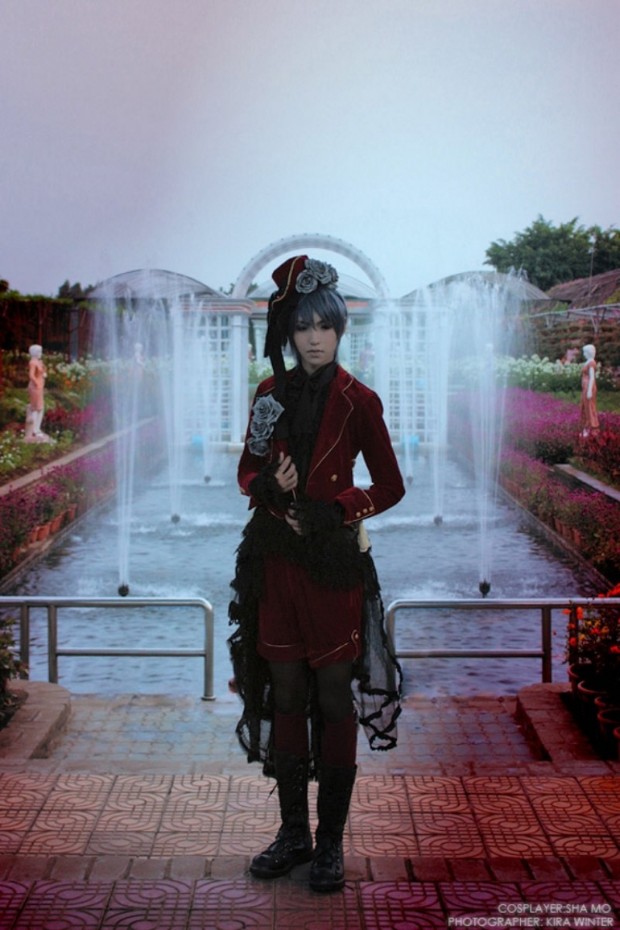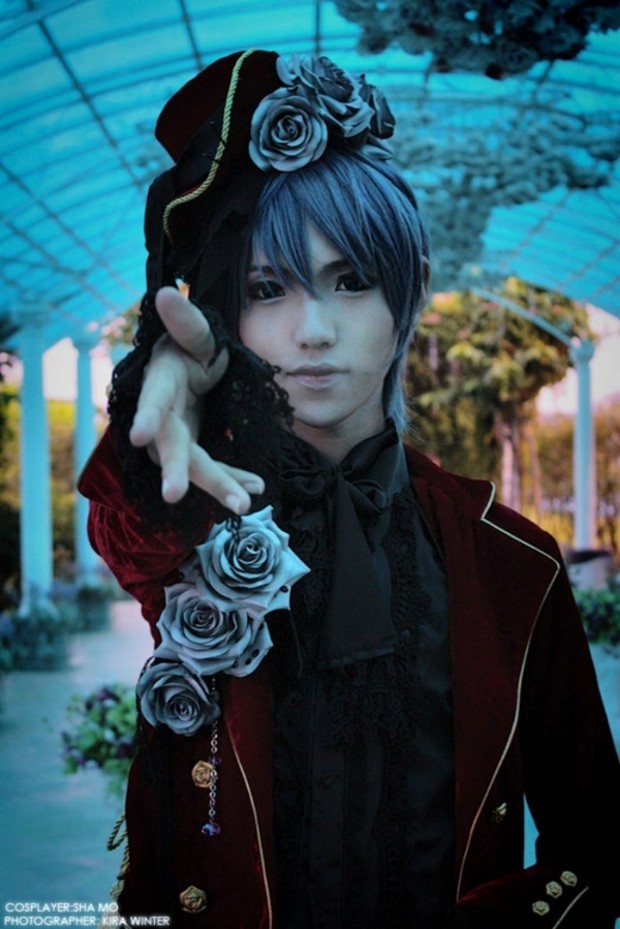 Cosplay by Sha Mo
Sha Mo really shines in his Ciel red suit. Those roses look real enough to pick.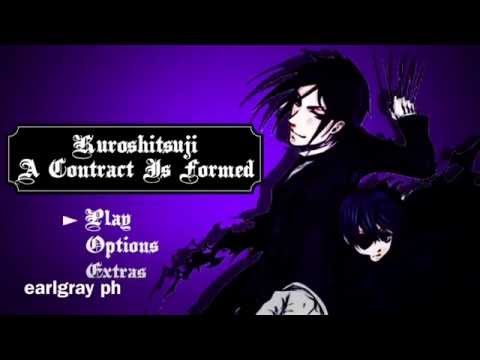 Black Butler (Kuroshitsuji) Game Trailer 
You may also be interested in:
Image Gallery