Top 10 Best PS4 Fighting Games (Most Popular PS4 Fighting Games)
Updated: 20 May 2019 4:13 am
Can you take on the best of the best?
What Are The Best Fighting Games for PS4?
There are plenty of fighting games to choose from on the PS4. But which ones are the best?
No need to hit a punching bag in frustration anymore. All your answers  are right here in the ring of the top 10 best PS4 fighting games.
Number 10: Dead or Alive 5 Last Round
Dead or Alive 5: Last Round PS4 60FPS HD Gameplay Compilation
Will you survive to the last round dead or alive? Let's hope you live. Beat down your opponent in arcade, online or even training. A new 'Power Blow' feature allows you to launch your opponent to any direction you please, giving you precious seconds.
With a handful of 21 characters in the game, you never know who you'll be facing next. Enjoy the realistic graphics and fighting styles that bring this game to life. Don't let your opponent get the best of you in the last round.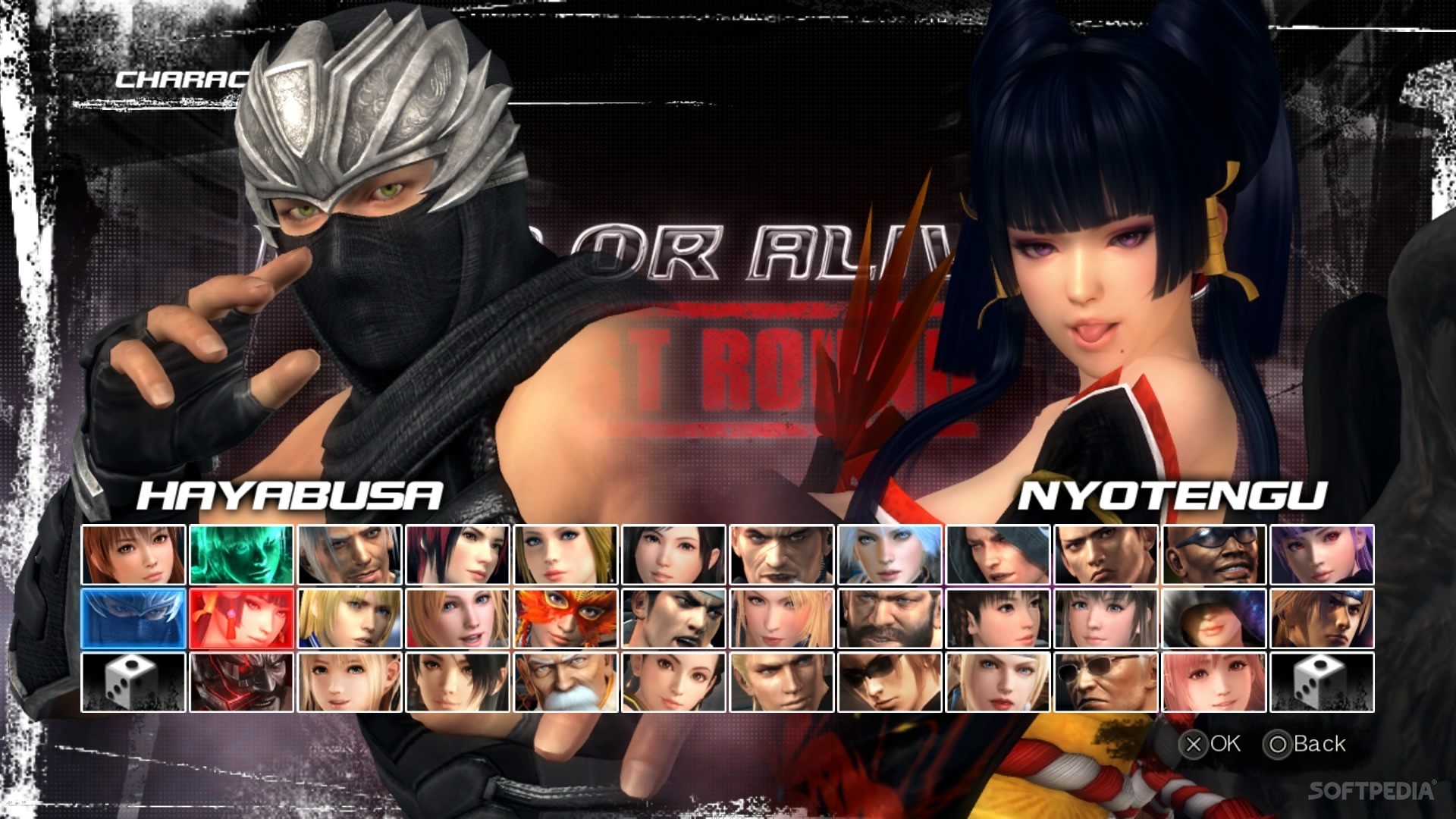 Character select screen. Who will you choose?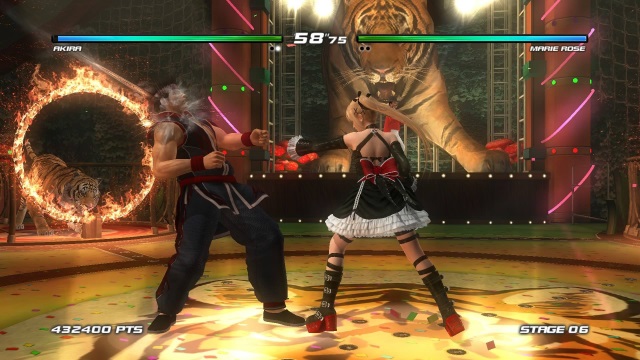 An intese battle while tigers watch and play
Number 9: Street Fighter V
Street Fighter V Gameplay PS4 Sensession
One of the most classic arcades known, were not forgetting Street Fighter V. You can certainly teach an old fighter new tricks. With a new V-Gauge to unleash new abilities, the fights have just gotten better. Better keep an eye on your opponent for they can land a punch quicker than you can keep track of. With over 16 characters, both old and new to choose from, this game never gets old.
Continue the story from the previous games and challenge other players online. It's time to bring the fight to the streets.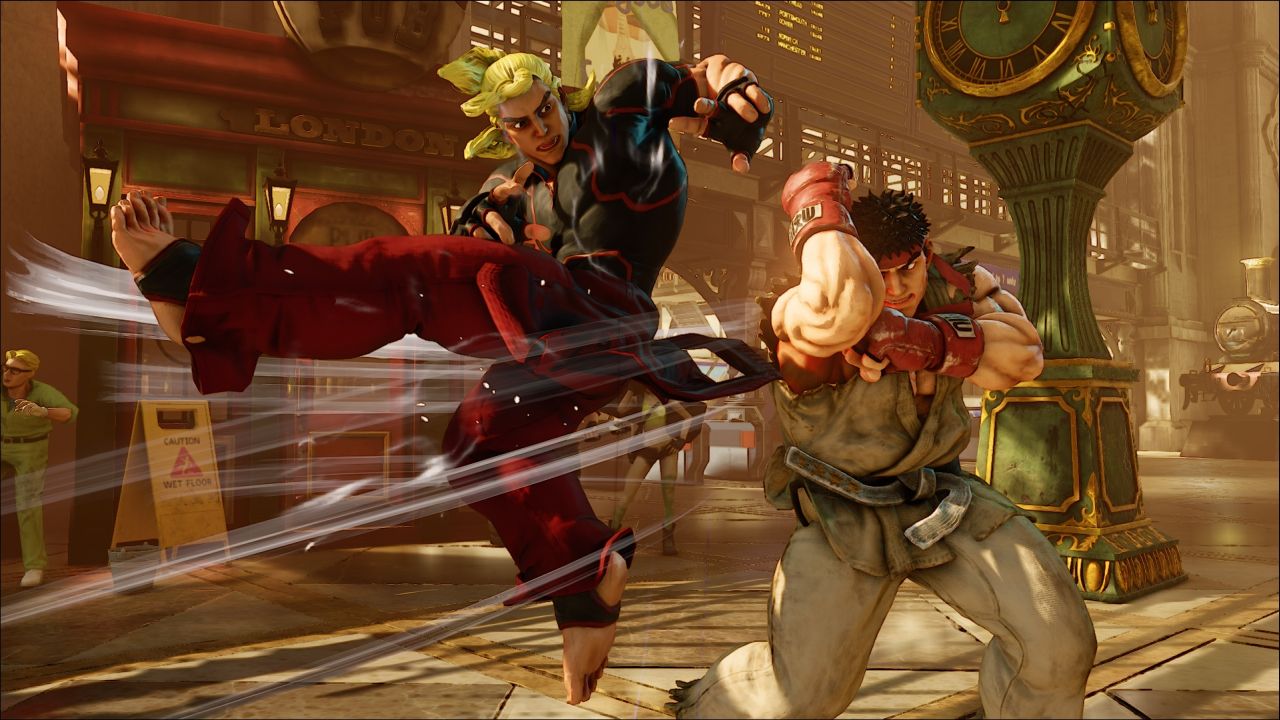 Ryu defends himself from Ken's strong kick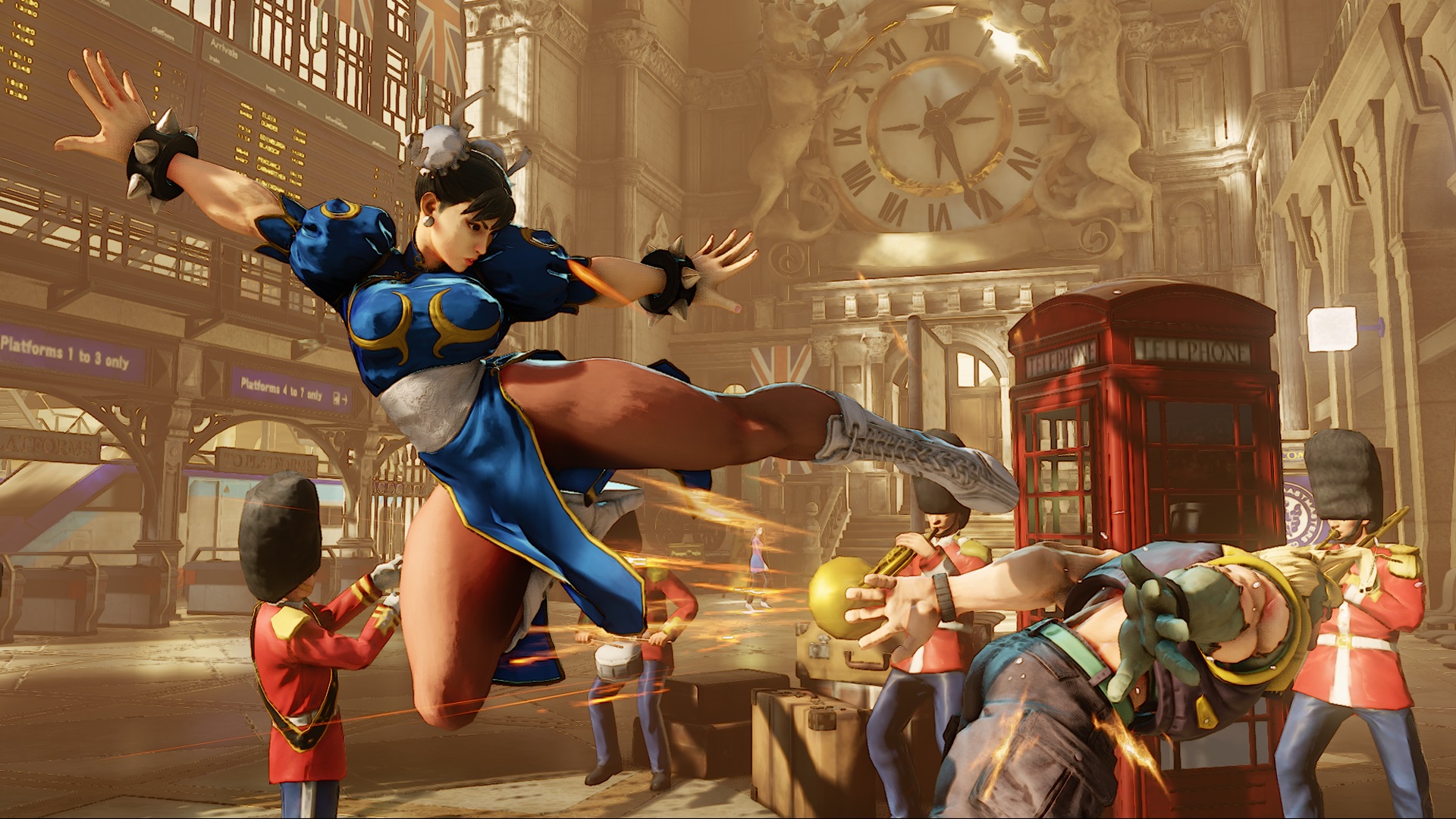 Chun Li delivers a brutal kick
Number 8:  Naruto Shippuden Ultimate Ninja Storm 4
NARUTO SHIPPUDEN: Ultimate Ninja STORM 4 Gameplay itachi vs madara
Naruto and the gang make it back with another game. Always a fun game to play, even ninjas can't ignore this one.
With a satisfying roster of characters, fight out classic battles. Use a variety of items, abilities and combos to outsmart your fellow ninja and prove your are the best. New battle elements have been added to this game making battles much more unpredictable. You wouldn't be a good ninja without this game.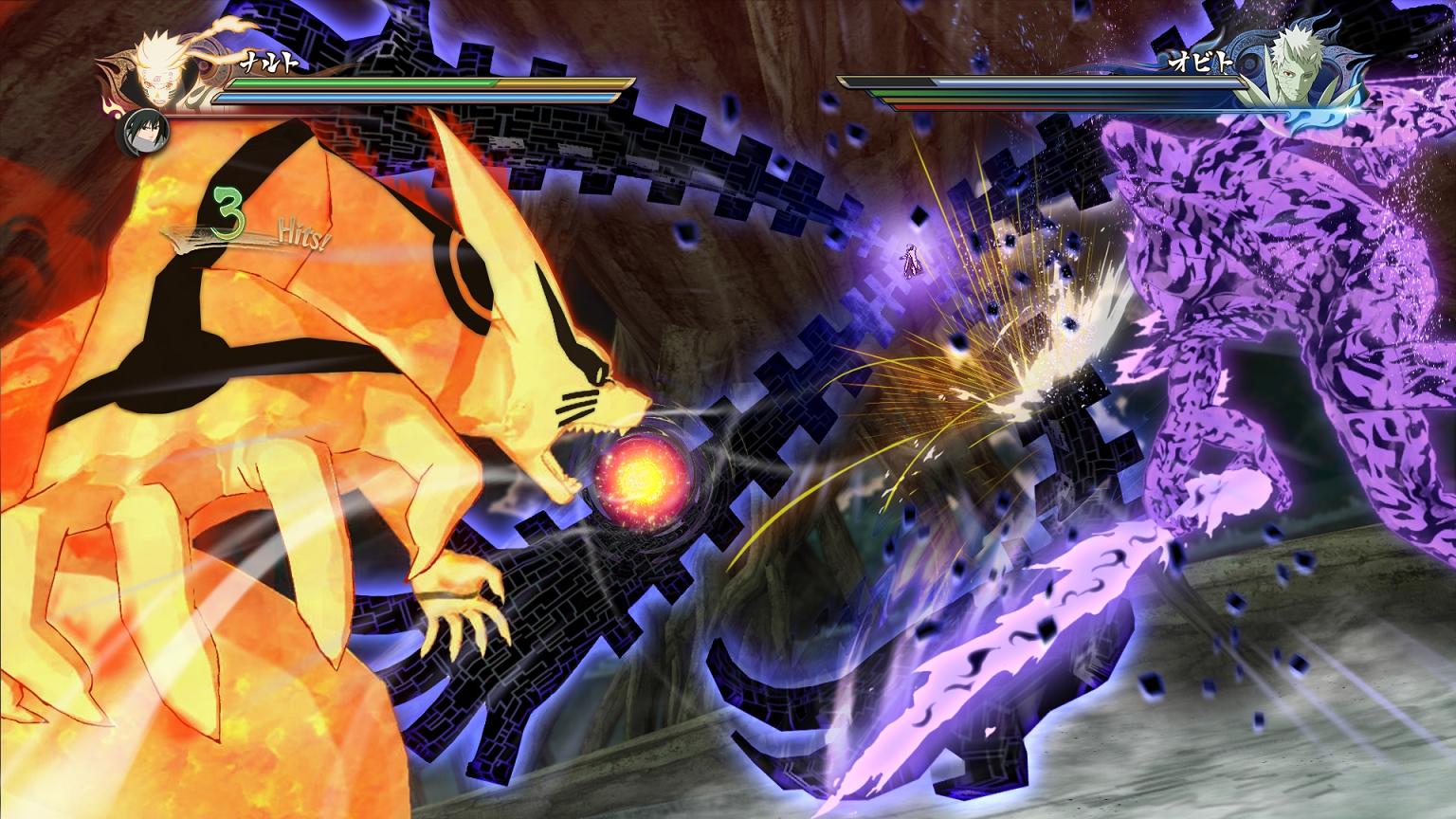 Naruto and Obito clash in this battle of power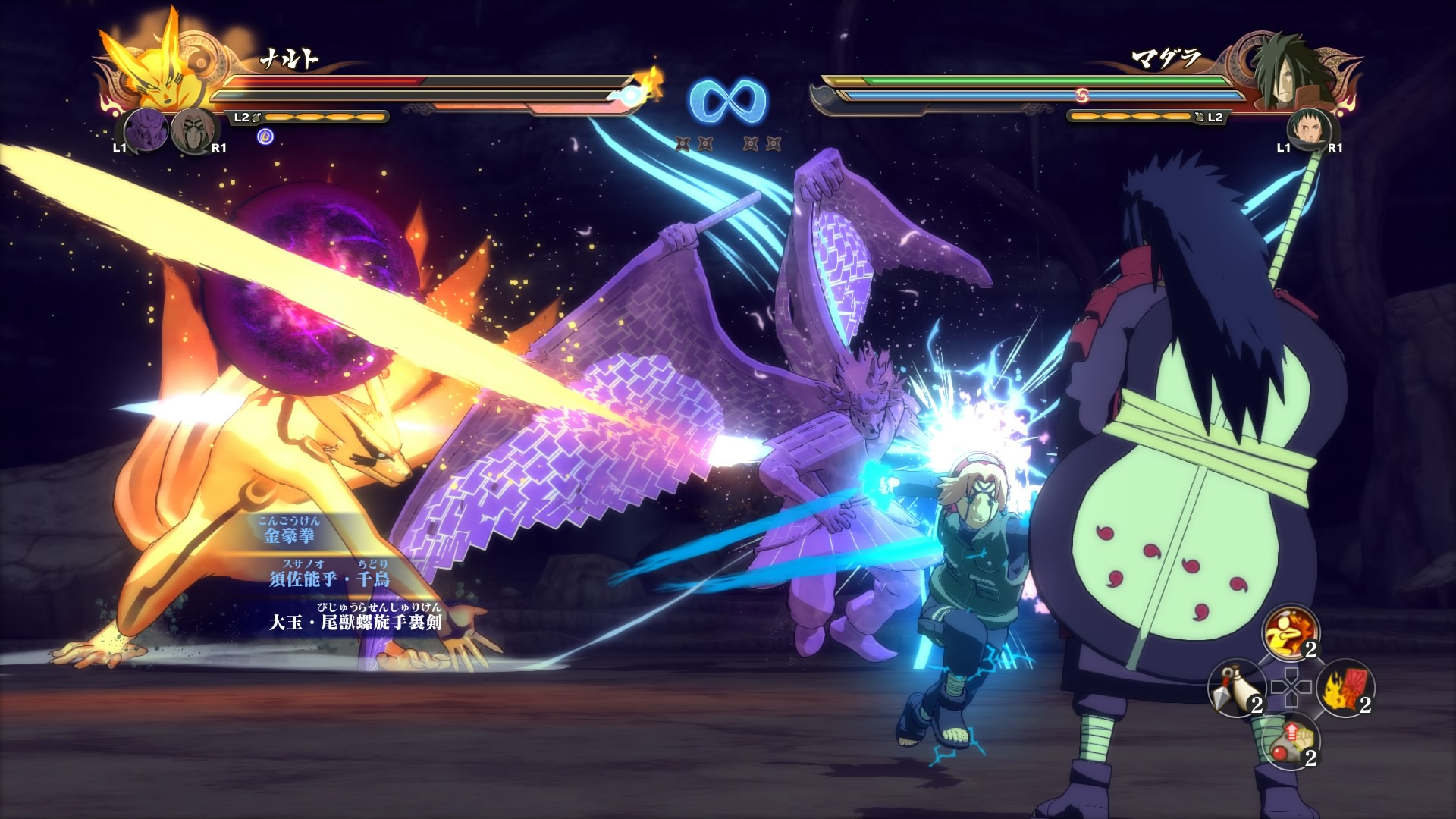 Naruto calls upon his allies to attack his opponent
Number 7: My Hero's One Justice
My Hero: One's Justice Gameplay - Uraraka VS Todoroki
To no one's surprise, another top anime fighting game makes the list. This time being the popular My Hero Academia anime.
Bring the justice as All Might, Deku, Todoroki, Endeavor, Bakugo and many more characters. Play online, story mode, or tackle maps full of challenging battles. Customize the look of your favorite hero or villain and make them your own hero. Keep the villains at bay and bring the all mighty justice upon them.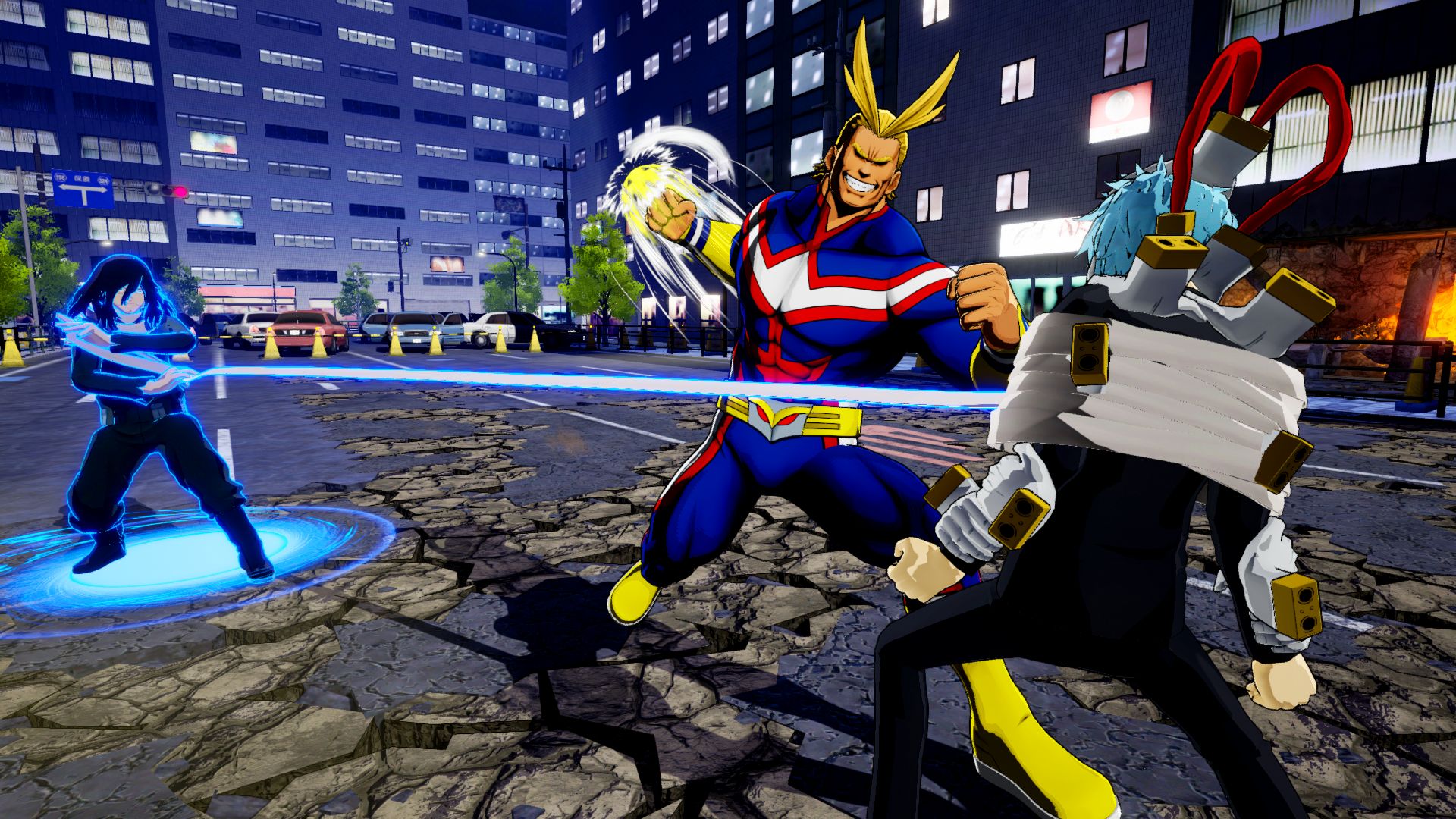 All Might calls out to Aizawa for assistance as he throw an all mighty punch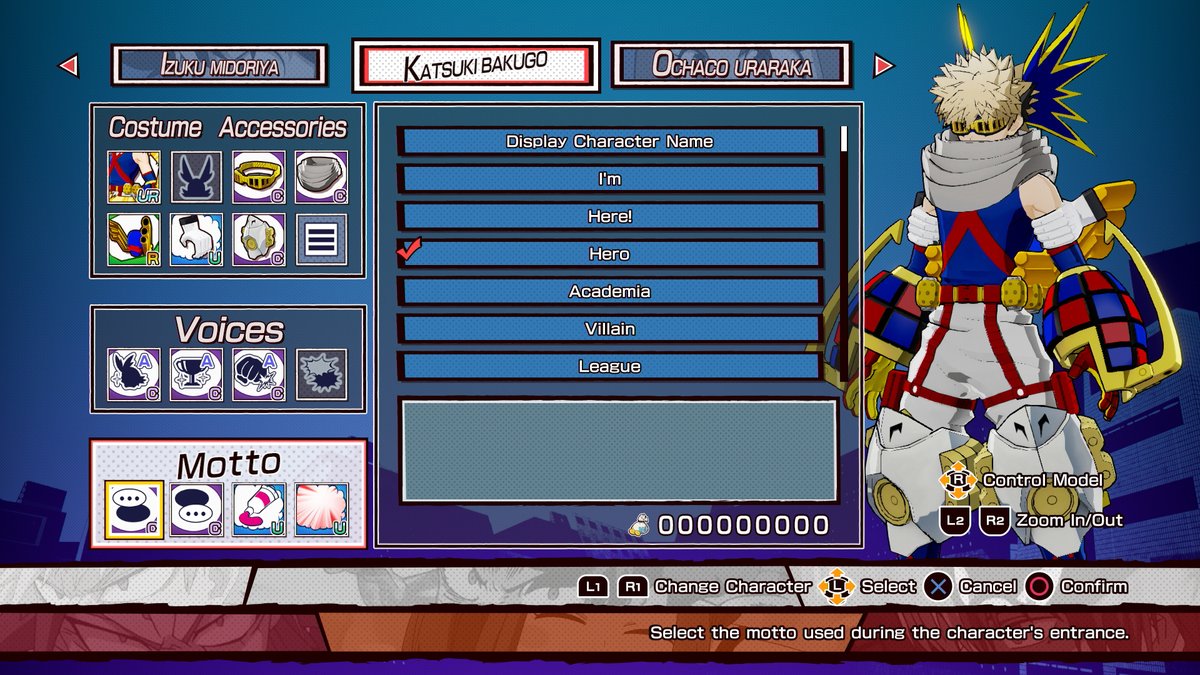 Customization screen for Bakugo. What a mighty heroic outfit!
Number 6:Ultimate Marvel vs Capcom
Ultimate Marvel vs Capcom 3 Gameplay - Strider vs Ghost Rider
You weren't expecting just DC to be on this list,were you? Well I'm bringing you Ultimate Marvel vs Capcom for number 6. Get the best of both worlds as Marvel and Capcom character collide in battle.
In this classic arcade style game, choose a team of three to help you win the match. Tag team your characters in and out to gain the advantage against your foes and claim victory. The controls maybe be simple, but the extra battle mechanics make it worth your while.  Deal devastating combos to charge your X Factor gauge to unleash more power and even added bonuses, to get you through the toughest fights.
Zero attacks Spiderman with a spinning barrage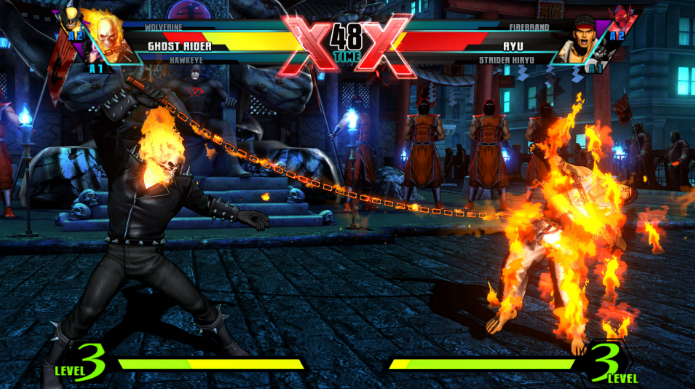 Ghost Rider brings the fire to Ryu in this heated battle
Number 5: Dragon Ball FighterZ
Dragon Ball Fighter Z Gameplay
Count your lucky dragon balls, because we're bringing in Dragon Ball FighterZ for number 5! With a simple side view fighting style, there is much to master to build your power level . The clean and bright graphics capture the anime's epicness to a T, or should I say, to a Z.
Play as your favorite Dragon Ball characters and use your skills to beat your opponent. Immerse yourself in the action packed story mode, taking place in the Dragon Ball Super timeline. The fate of the world rests within your hands.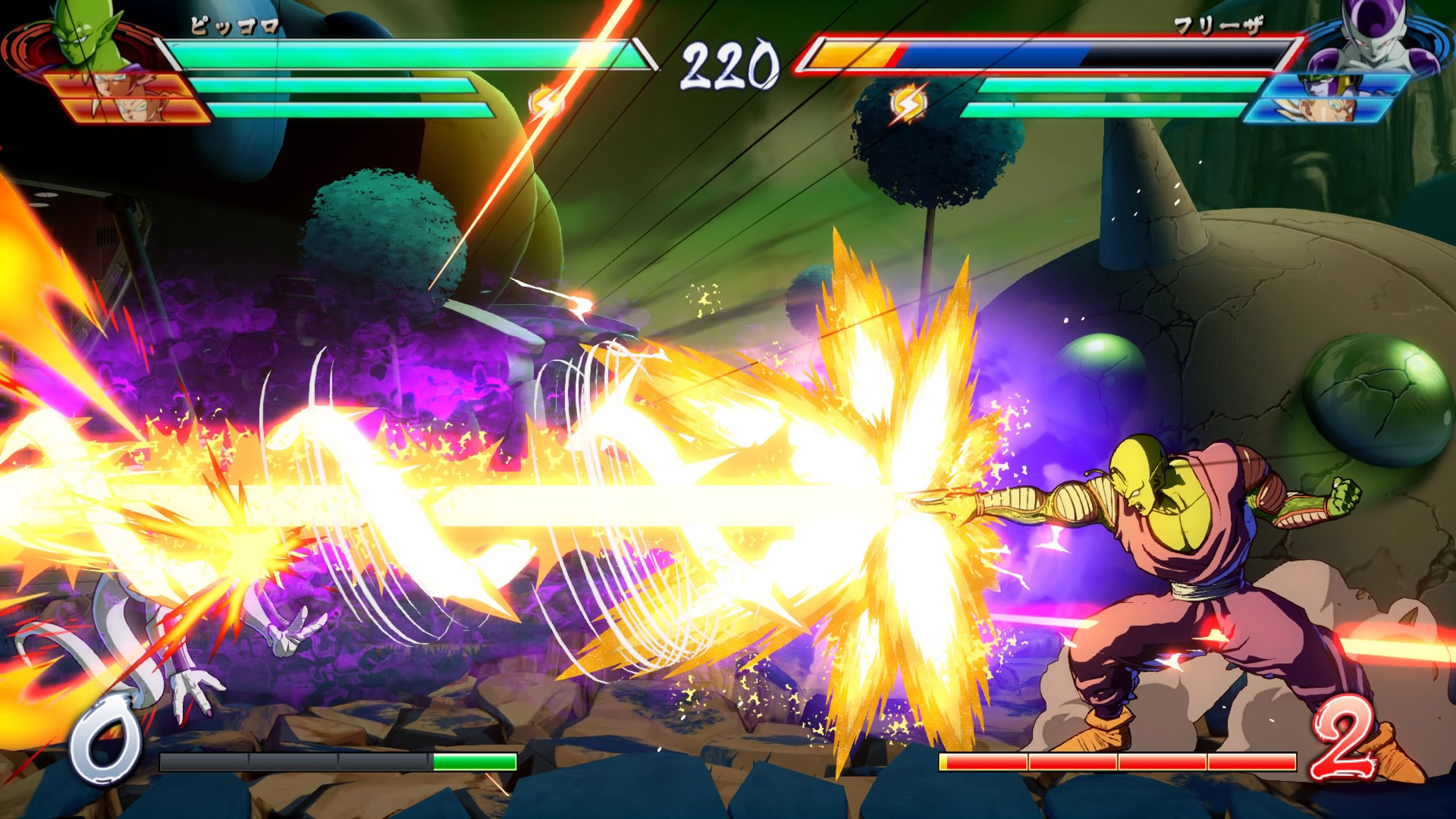 Piccolo firing a Special Beam Cannon at Frieza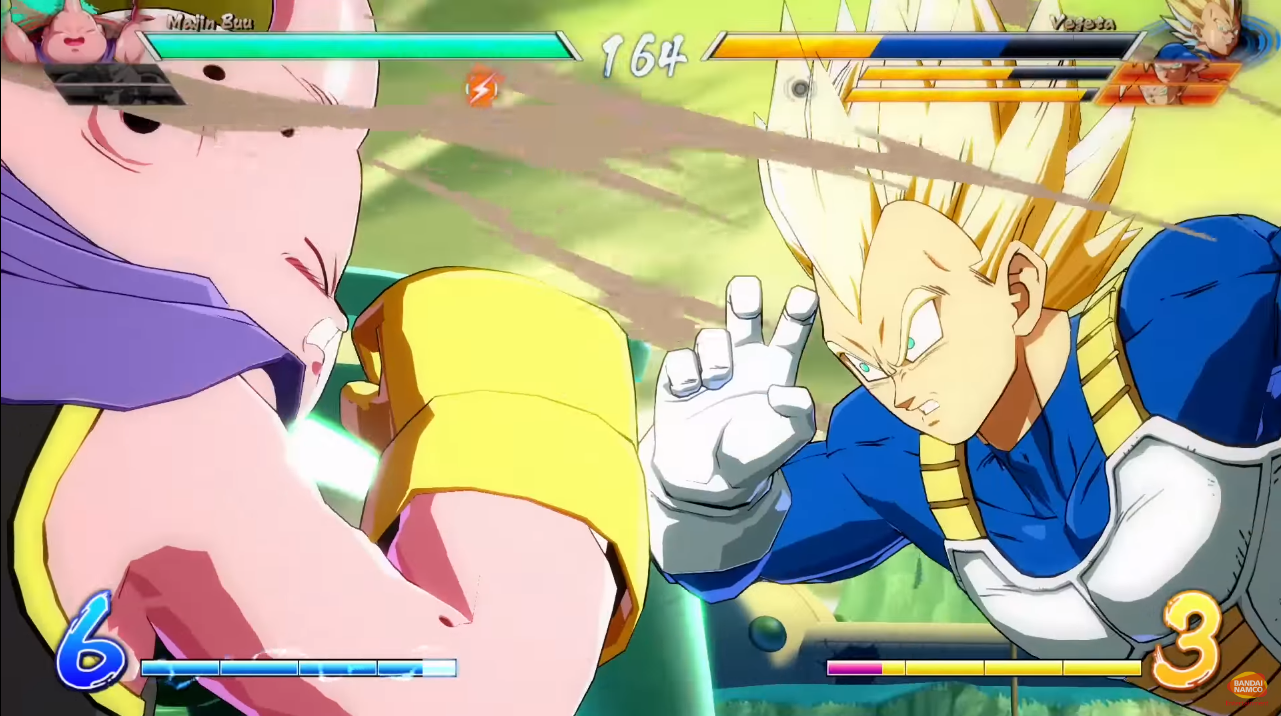 Vegeta and Majin Buu clash in an intense battle
Number 4: EA Sports UFC 3
EA Sports UFC 3 - Forest Griffin vs Shogun Rua
Bringing the fight to the ring, literally, EA Sports UFC 3 does not disappoint. With its unique realistic fighting and physics, the rounds in the ring will keep you playing. With a big roster of famous fighters and a total of 10 weight classes, the fights will always keep you on your toes.
In career mode, live out your dream as a fighter to gain fans, cash and attention of the media. Fight opponent after opponent to claim the title as champion.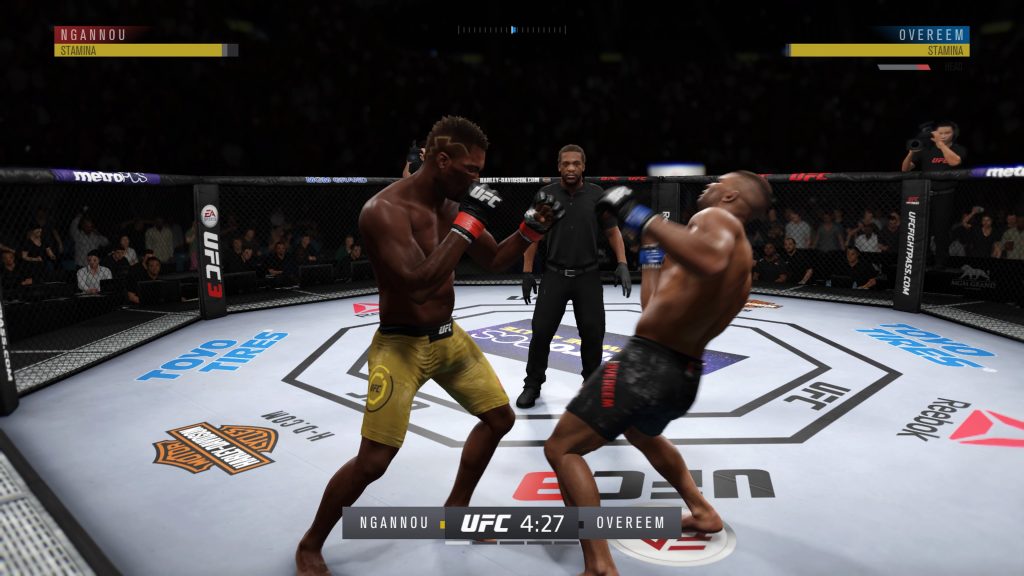 Ngannou v Overeem, in the heat of the ring

Yes, even woman have a chance to fight in the ring
Number 3: Injustice 2
15 Minutes of Injustice 2 Gameplay (No Commentary)
Making a heroic comeback is Injustice 2. From Batman to Superman, friend or foe, you can immerse yourself in brutal fights. Ever wanted to see your favorite DC heroes or villains battle it out? Now's your chance!
Use devastating combos to pound your opponent into the ground for justice's sake. Experience the intense, legendary story mode, battle to the top in arcade mode or fight it out online with another player. Become the best hero or villain and put the others to shame.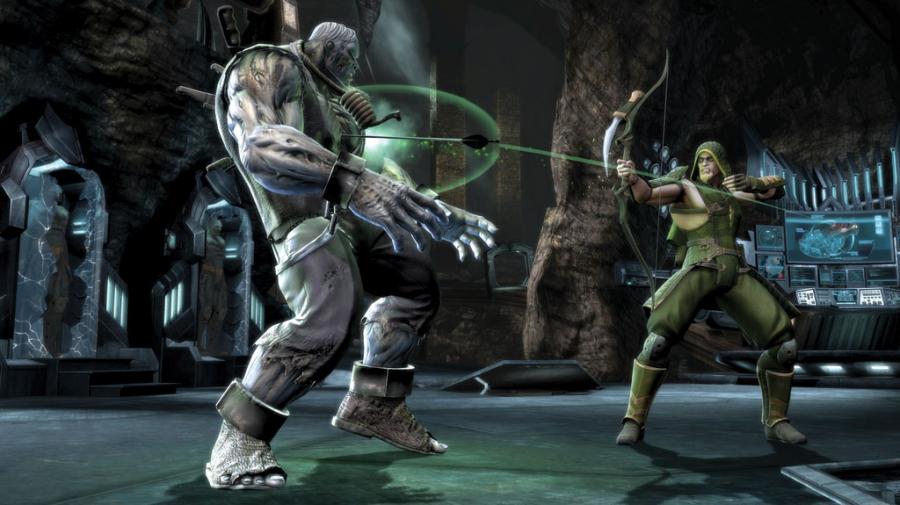 Green Arrow defends himself against the mighty Solomon Grundy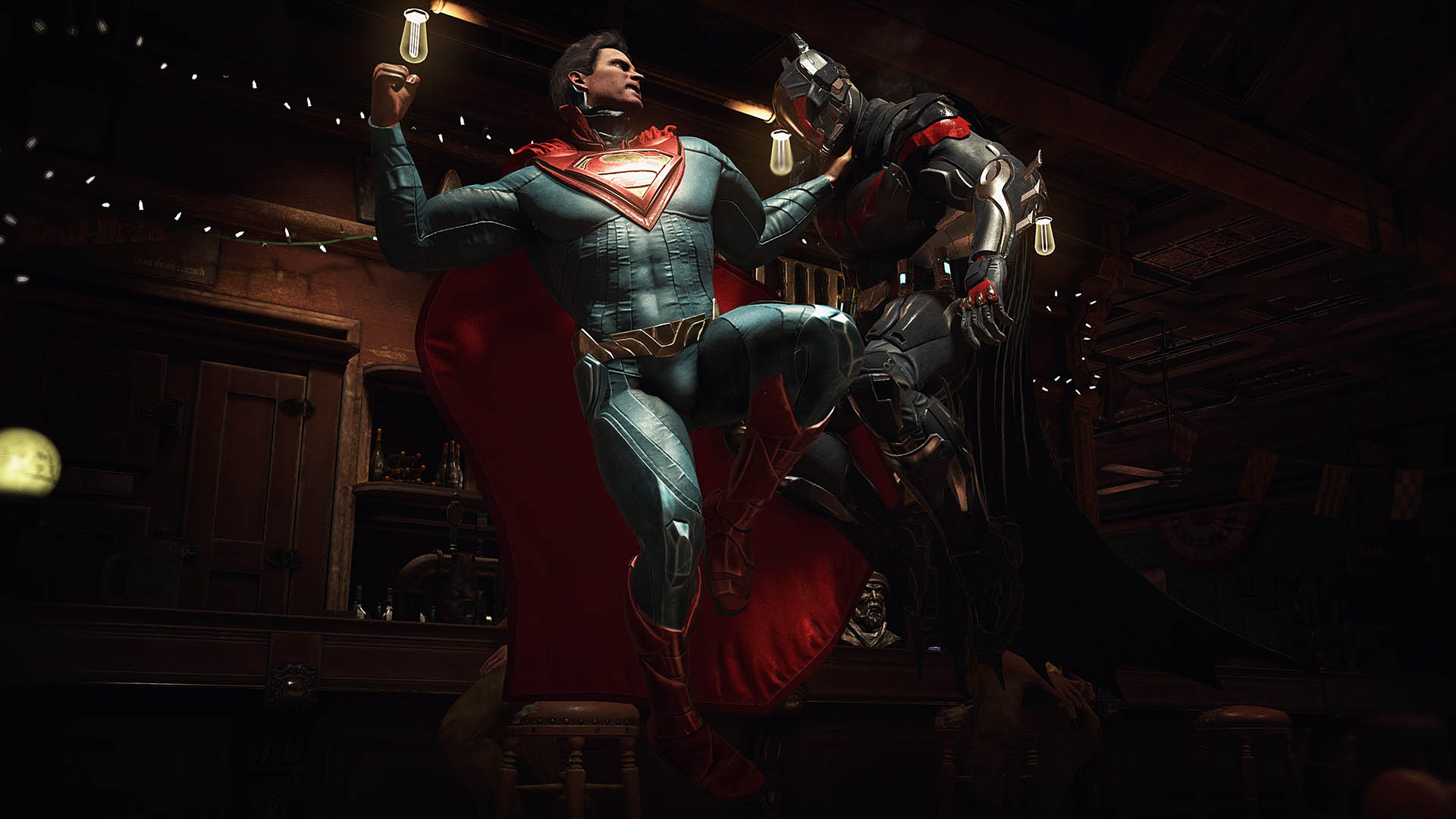 Superman, about to deliver a devastating blow to Batman
Number 2: Mortal Kombat XL
PREDATOR FIGHTS JASON VOORHEES INSANE BATTLE! - Mortal Kombat X: "Leatherface" & "Predator" Gameplay
No game system is worth their grain of salt with fighting games unless they have Mortal Kombat.
Known for their fatalities and brutal gameplay, Mortal Kombat had always been popular and with each playstation version, the graphics have only gotten better. With an amazing roster of characters to choose from, the violence never ceases. You can even get technical down to the variation of a character's fighting style, making every fight fresh. So don't be afraid to eat your heart out or even your opponents in this case.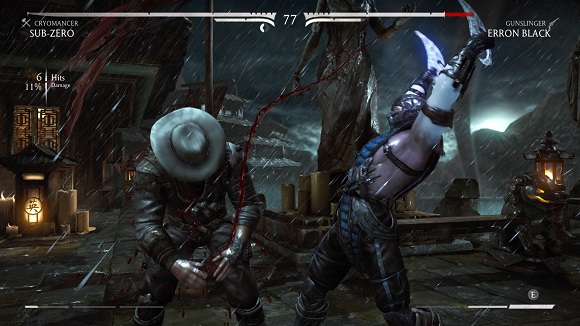 Sub Zero and Erron Black ripping each other apart in battle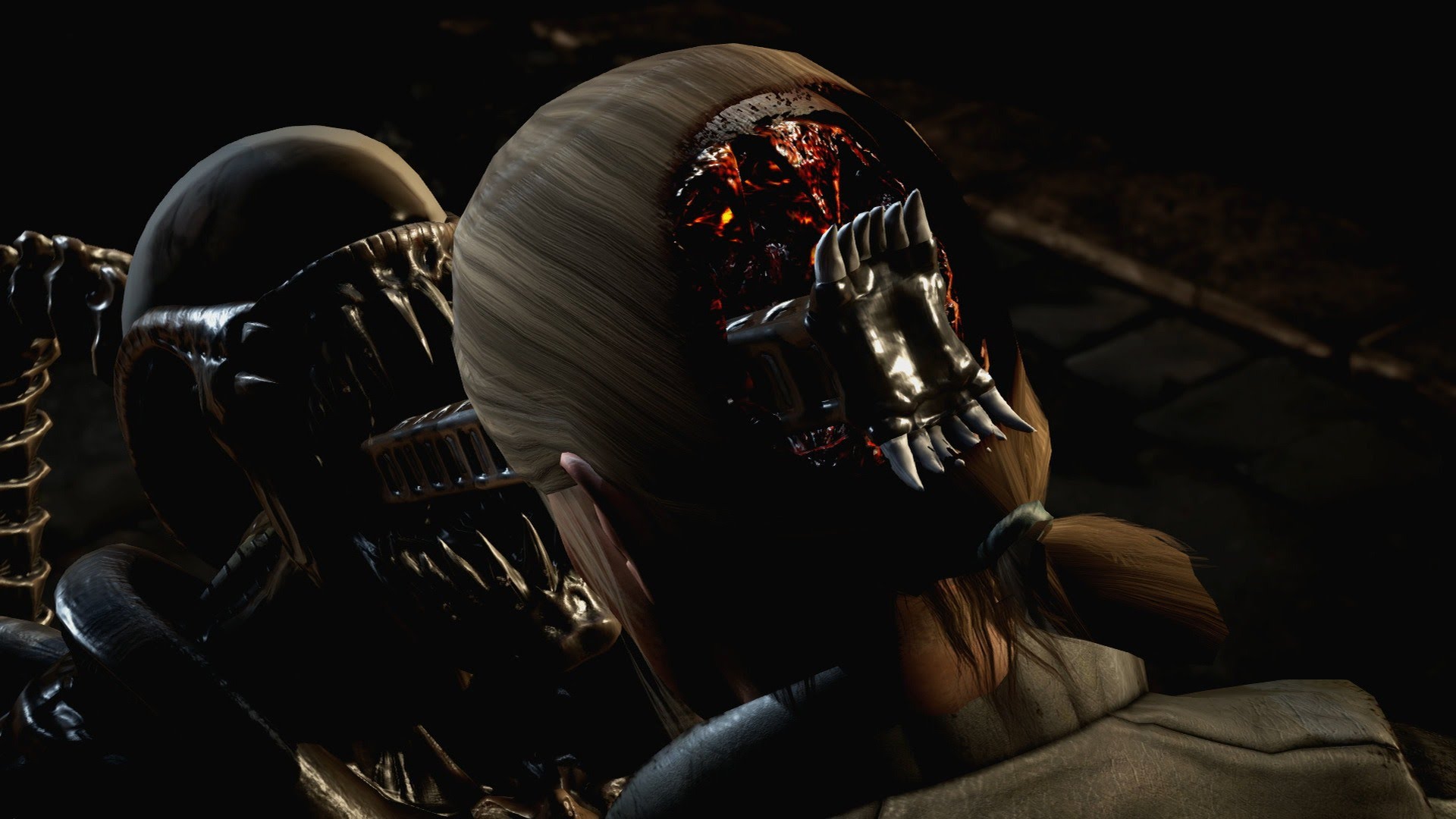 Alien devours its opponents mind
Number 1: Tekken 7
Tekken 7- Dragunov vs Feng Gameplay
Making another popular return is Tekken 7. What started out as 'Tekken' back in the PS1 days, has evolved over the years into what you see today. Still keeping its classic one v one battles, arcade mode and player v player options. Recently, it's also adopted online play making it easier to fight just about anyone you can raise your boxing gloves at.
Not only do classic characters return such as Heihachi and his son and grandson, Kazuya and Jin, there are also new characters to master. Carrying on the plot from Tekken 6, Tekken 7 is just as fun as it's previous installments. It success selling over 3 million copies!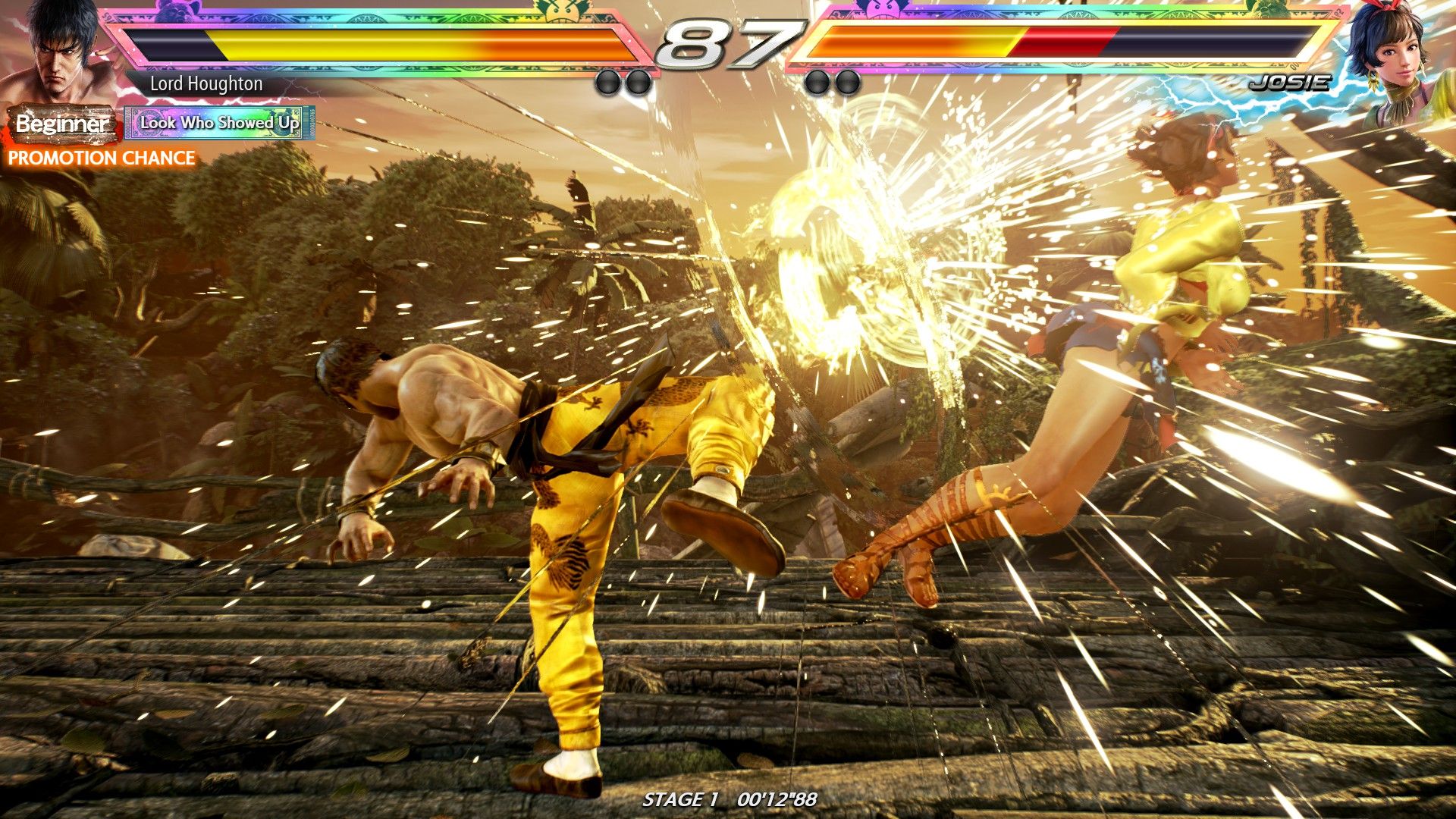 Player gives Josie a mighty kick and sends her flying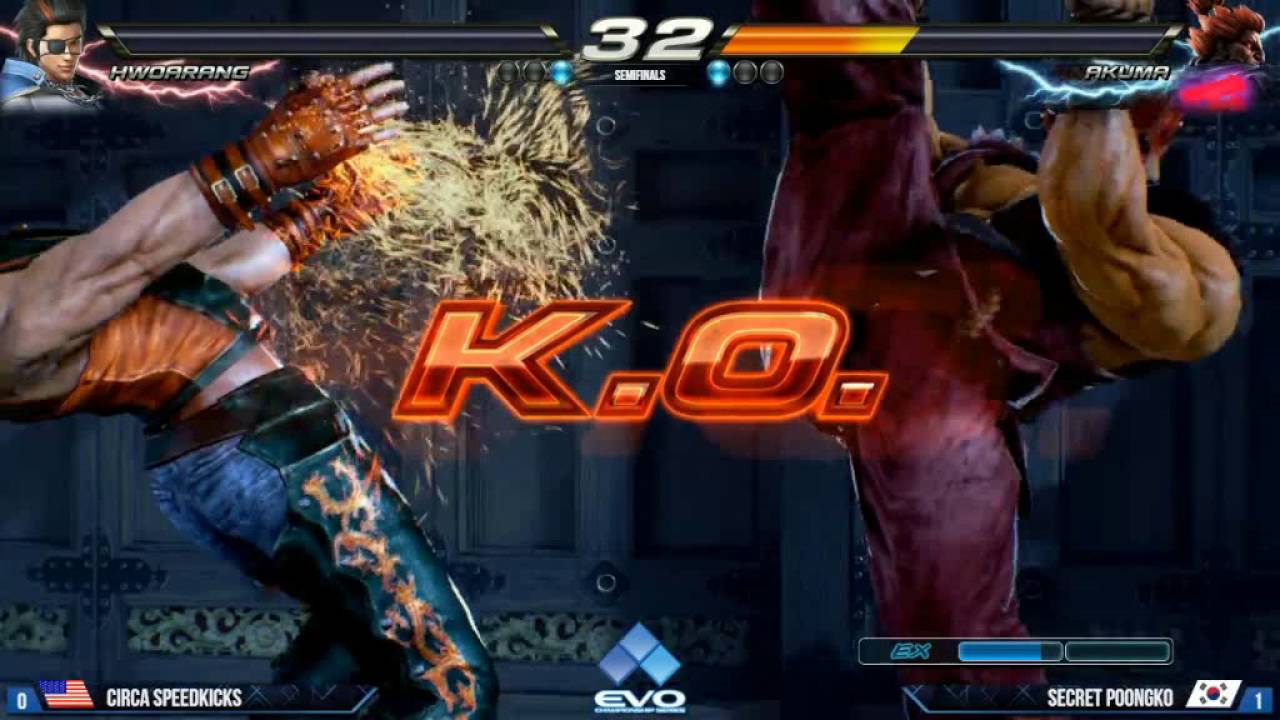 Akuma gets a KO
You may also be interested in:
Image Gallery