[Top 5] Cry of Fear Best Melee Weapons
Updated: 24 Oct 2021 8:23 am
"Do not touch me"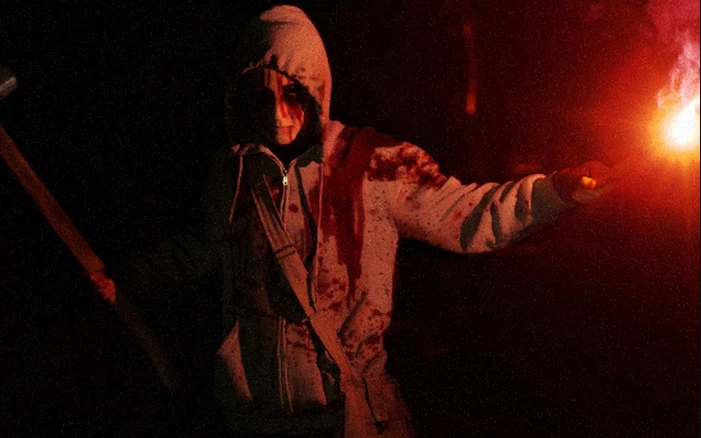 Simon and darkness 
Today, guys, I'm gonna tell you everything about the best melee weapons you can find in Cry of Fear so you can destroy those monsters in the game.
Well, a wise bone man once said: "Huh. I always wondered why people never use their special attack first." (true gamers will know) and following this train of thought I decide to begin with the most powerful melee weapon (this time for real) of Cry of Fear.
5 - David Leatherhoff's Axe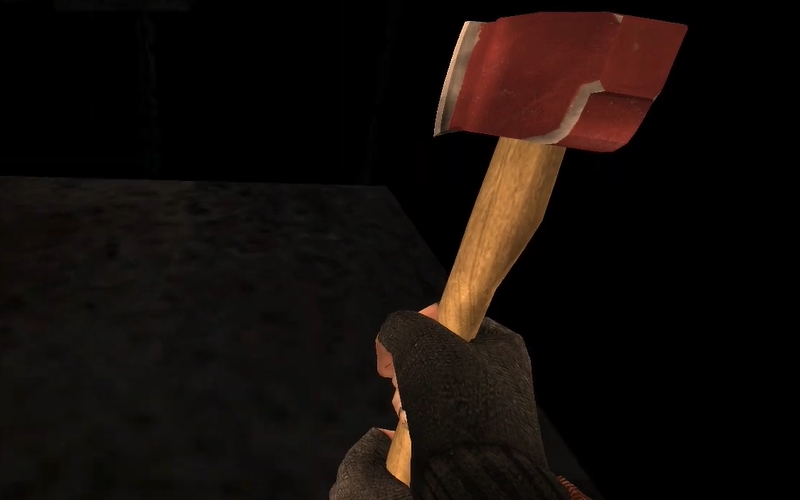 "I think I saw this axe in a horror game once" - Simon Henriksson
How To Get the David Leatherhoff's Axe
Well, if you've read the article about the Cry of Fear endings, or if you have played Afraid of Monsters, you know who I'm talking about. This axe belongs to the protagonist of Afraid of Monsters, David Leatherhoff, and in CoF is the most god-tier weapon. This weapon it's a bit difficult to get but I'm here to lead you through the gamer path to help you get it.
be sure to end Cry of Fear in the fourth ending;
start a new game and go to the Unlockables Room and pick up a secret package addressed to Simon Henriksson;
send the package into a mailbox on a bus stop near the Harbor College and keep playing as usual;
on the "Heaven" map, after swallowing the pills, enter the code (the same as AoM), pick up the Axe and kill a Twitcher to unlock it.
4 - Sledgehammer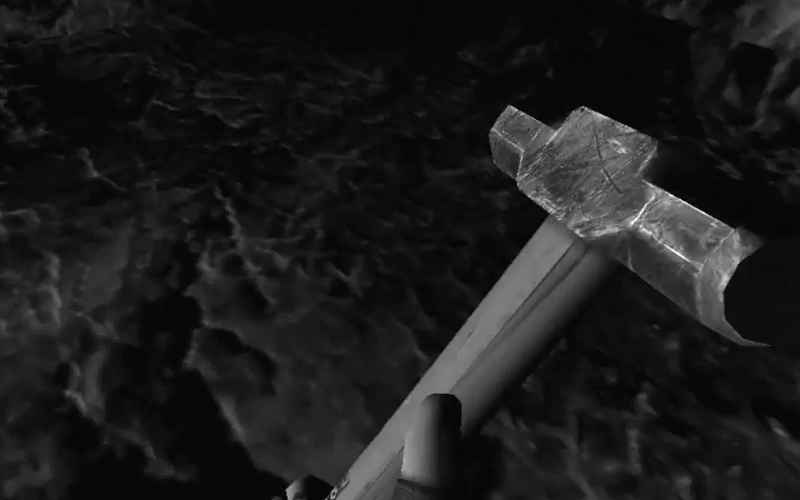 "I'm gonna build a wall!"
How To Get the Sledgehammer
This is the powerful melee weapon from the main campaign (not counting the secret weapon David Leatherhoff's axe) you can get. This is a fun name for a weapon, don't you think? You can break walls or you can smash a brain. Here's a new saying. The Sledgehammer can put it down many of the primary enemies with just one hit.
strong but isn't faster;
heavy and powerful.
3 - Nightstick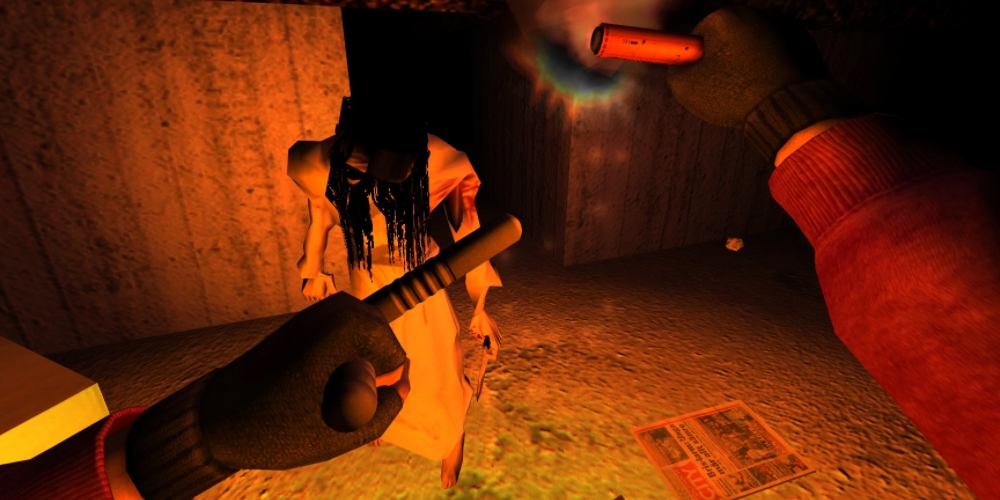 "Samara Morgan???"
How To Get the Nightstick
Commonly used by police officers in the game, the Nightstick is a weapon that can do as much damage as the Switchblade or the Branch. You can find this melee weapon near a police car. It's not faster than the Switchblade and weaker than the Sledgehammer. Curiously, it can be dual wielded with the Switchblade to deal more melee damage, but cannot be picked up twice to wield two Nightsticks at the same time.
faster than Switchblade;
less powerful than Sledgehammer.
2 - Fist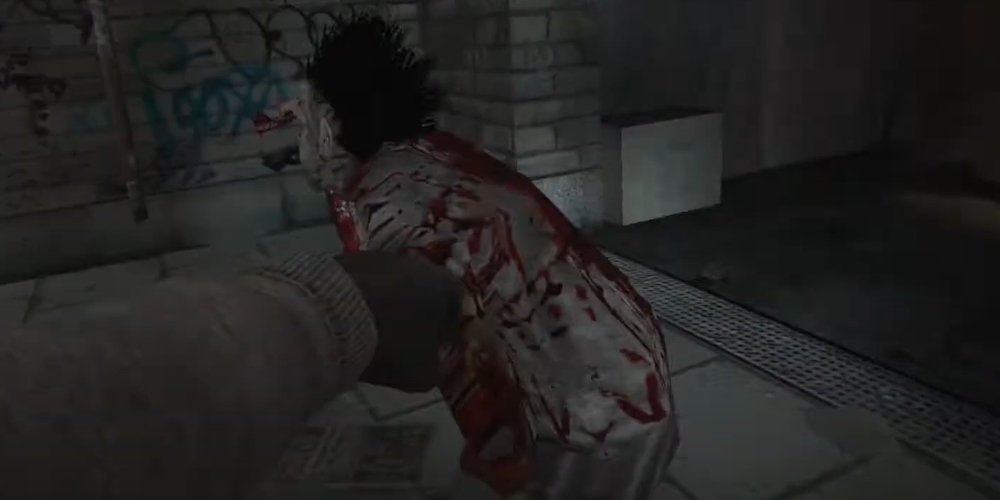 "I'm not an emo!!!"
How To Get the Fist (?)
Yeah, that's what you read. You can also end the game just punching all those monsters. Really? Of course not. The punching can be used, however it's not useful with all those monsters from CoF and it's better you're not trying to kill the Taller just with your hand. I tried once and I died in one hit.
normal weapon (of course it's your arm);
can stun the first zombies.
1 - Switchblade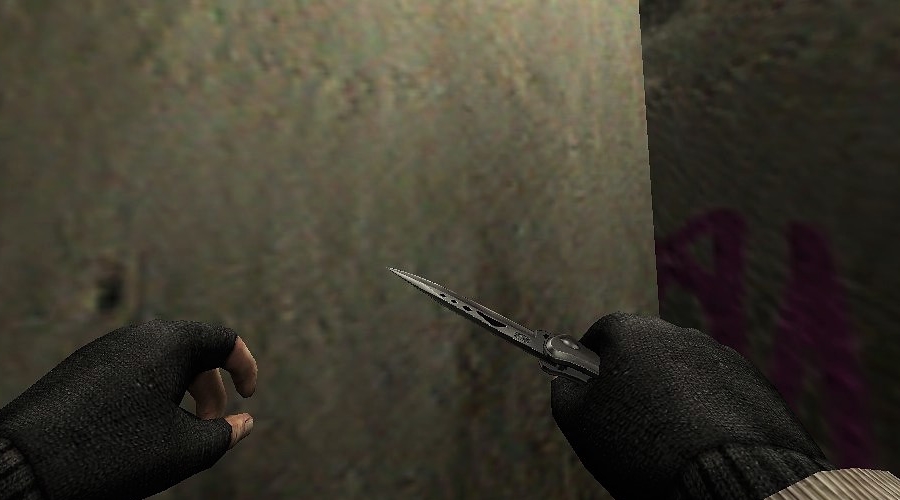 Young man found with his switchblade cutting walls.
How To Get the Switchblade
This is your first weapon in the game. It is not known for sure, but I theorize that this knife Simon used to cut bread every morning and while came back from the bakery he might have been run over. Bread be damned. Just kidding, guys, probably Simon was using this knife to cut his arm trying to commit suicide. This weapon also has two different modes to use: Slash Attack and Stab Attack. It's not too different in damage anyway. It's your primary weapon, you just wake up with this knife when game begins.
primary melee weapon;
two modes attack;
can be dropped.
You may also be interested in:
Image Gallery