[Top 3] The Division 2 Best Shield Builds
Updated: 20 Mar 2020 4:34 am
The best shield builds for The Division 2.
One of the best skills to use when you're dealing with enemies up close is the shield.
The shield provides the player adequate protection from enemies that are running up at you, and protects from some gun fire. 
The shield is great to use if you find yourself in a spot with little to no cover, allowing you to protect yourself until you find a safe area. 
With the shield, it is important to have a good sidearm like the X-45 Tactical or the exotic pistol, Liberty. 
We're going to go over three shield builds that are likely to help you in The Division 2. 
1. Shield PVP Build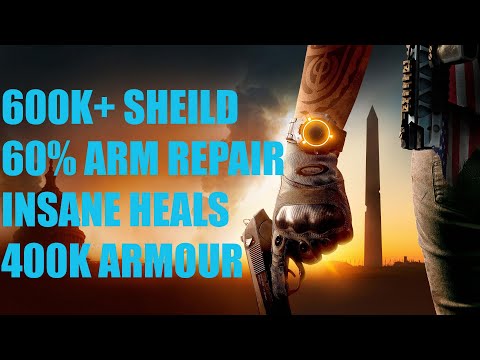 This is a protective shield build, with a heavy emphasis on armor and health regeneration. 
But do not let that fool you as this build's weapon damage packs a heavy punch which makes it formidable. 
What This Build Excels In 
Armor regeneration
Health regeneration
Weapon handling
Weapon damage
Stats:
DMG: 736.8K
Health: 29.1K
Armor:406.4K
Weapons:
Tactical M1911 Replica
Merciless
Armor:
Richter & Kaiser GmbH (3)
True Patriot (2)
Gila Guard (1)
Specialization:
Skills:
Seeker
Shield - 1893 Skill Power

616K HP
Active: 22K HP/s
Holstered: 30K HP/s
52.4% Health
45.4% Active Regeneration
2. Pyro Shield Build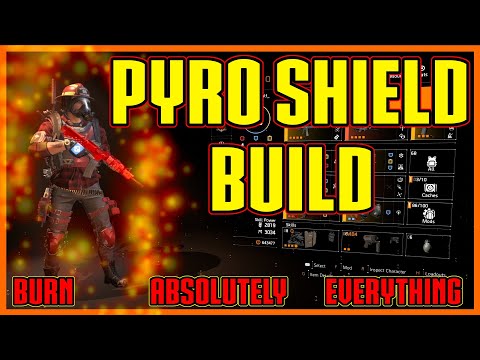 This explosive shield build will have a player absolutely protected and explosive-ready in PVE. 
WhatThis Build Excels In 
Armor regeneration
Weapon handling
Weapon damage
Explosive damage
Stats:
DMG: 53.4K
Health: 406.3K
Armor: 74.3K
Weapons:
Firestarter
Pyromaniac 
Nemesis
Armor: 
Fenris Group AB (1)
Alps Summit Armament (1)
Gila Guard (2)
Murakami Industries (1)
BTSU Datagloves
Specialization:
Skills:
Chem Launcher
Shield - 2819

706K HP
Active: 31K HP/s
Holstered: 35K HP/s
Health: 87.0%; 92.4%
Active: 79.6%
3. Tank Shield Build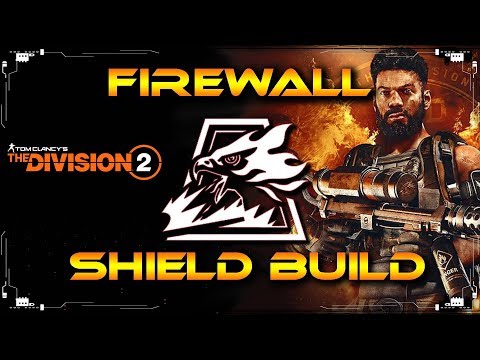 This build functions around the new Firewall specialization, and has a tank style that will push out high DPS. 
It also excels in health and armor regeneration with the shield skill power running at 3K. 
What Build Name Excels In 
Health regeneration
Explosive damage
Armor regeneration
Health damage
Stats:
DMG: 18.3K
Health: 91.7K
Armor: 376.6K
Weapons: 
Firestarter
Pyromaniac 
Sweet Dreams 
Armor:
Alps Summit Armament (2)
Gila Guard (2)
Fenris Group AB (1)
Sawyer's Kneepads
Specialization:
Skills
Turret
Shield - 3089

752K HP
Active: 34K HP/s
Holstered: 37K HP/s
Active Regeneration: 84.5%
Health: 100.1%; 97.7%
You may also be interested in:
Image Gallery