[Top 15] Dota 2 Best EU Players In The World Right Now
Updated: 26 Jan 2022 9:40 pm
When did it become 2AM!
Ladies and gentlemen in the red corner we have The vicious DIRE! Their opponent in the blue corner is the calm The Radiant. It's been seven years since the release of Dota 2 and there are very mixed feelings toward it, with the laggers, feeders, and the try-hards. However, there is said to be a magical place away from these horrors. This mystical place has a name they call the EU servers, where sportsmanship and high skill cap reign supreme from its North American counterpart. The EU houses a lot of awesome players and E-Sport stars. So without any more interruption, let's make a list of the top 15 ranked Dota 2 players.
15. ThuG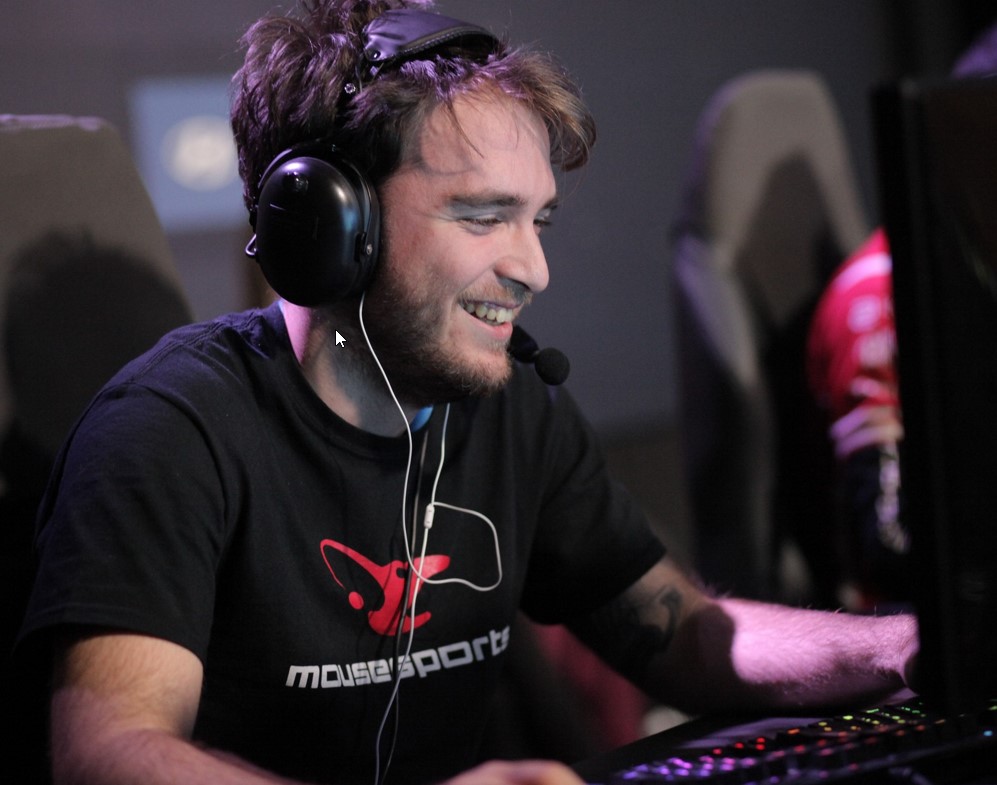 Look at those pearly whites
First up we have ThuG or Dimitris Plivouris, a greek professional player with a smile that could win him an Oscar. He currently is signed on with COOLGUYS, and I mean what a cool guy right playing Dota 2 for a living. He made his debut with London Conspiracy as a fill-in for Keyser Soze in JoinDota MLG Pro League - Season 2 in 2015. So what lane is he? i'll give you a guess it's 3 letters and ends with d, that right mid! His signature is a Solo mid favorite, the one and only Queen of Pain. ThuG makes great use of her blink to get on top of enemy carries making quick work of them with her insane burst combo his merit with her has brought him a respectable 62% win-rate with her.
Major Tournament Achievements-
Being good enough to play with the top MMR in the EU is a feat in its own right but not only did he accomplish that but also he and Into The Breach placed 5th in DreamLeague Season 15 with a prize pool of $75,000!
ThuG's Highlight: 
https://www.dotabuff.com/clips/mouz-thug-gets-a-rampage-3451917110-3bf43...
ThuG's Twitter:
14. V-Tune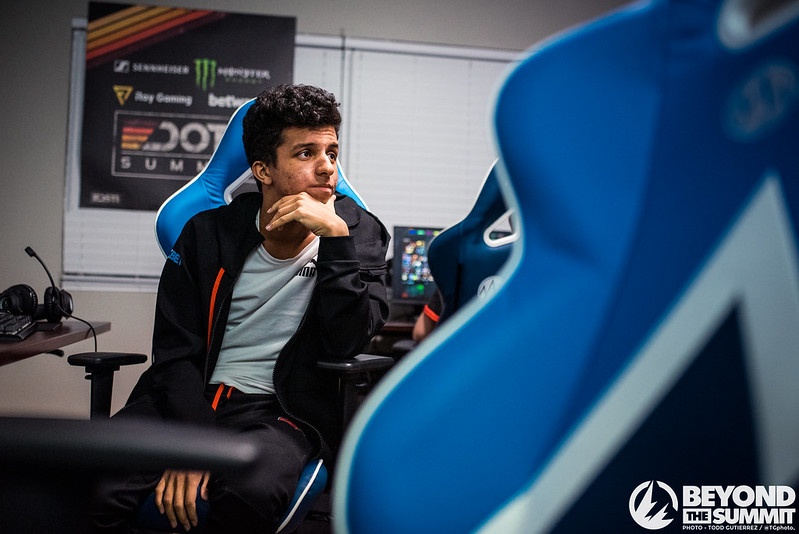 A team meeting without donuts, absurd!
This 21-year-old Ukrainian player V-Tune currently plays with Natus Vincere and has been highly successful earning over $90,000 in professional Dota tournaments not even including sponsorships. V-Tune's preferred position is safe-lane carry, a position that has earned him his success. Watching V-Tune is like watching a magic show as a kid now you see him and now you don't. Using Phantom Lancer as his signature hero he makes astounding plays with the difficult to time Disjoint potential and misdirection that Phantom Lancer brings to the table causing confusion in the enemy's minds until it's too late. Arguing his skill becomes difficult when looking at his  61% win rate with Phantom Lancer.
Major Tournament Achievements-
Early 2021 V-Tune along with the rest of  Natus Vincere swept into the upper division of ESL One CIS Online Season 1 taking 2nd place for themselves coming 200 points behind Virtus.Pro snagging $28,000 of the $205,000 total prize pool.
V-Tune's Highlights: 
https://www.dotabuff.com/clips/v-tune-gets-a-triple-kill-6330140769-cb5d...
V-Tune's Twitter:
13. DM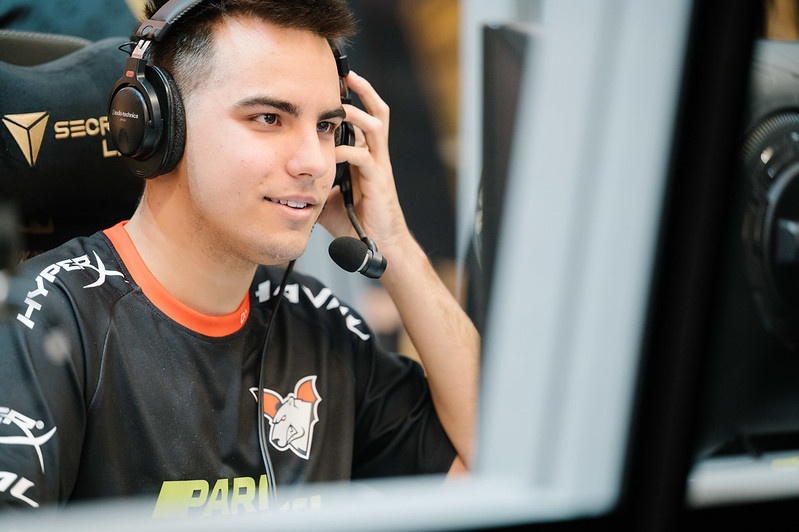 He looks so excited, what do you think is on that screen?
Dmitry Dorokhin was born on January 8th, 2000 in Russia. What's rarer than support mains? Someone who plays multiple lanes in the Pros, well look no further than DM an Off-lane and Solo Mid laner for Virtus.pro. DM's strength comes in the form of his patience, easy as it can be to lose composure he lanes with the patience of a wise man. Using multiple heroes his signature would have to be Centaur Warrunner, a strong strength off-lane hero. When DM picks this guy lookout Ancient here he comes running. 
Major Tournament Achievements-
DM played with Virtus.pro in the 2021 TI just recently and while they put on a great show they ended up eliminated but not before securing 5th place and $1,400,600 of the total $40,018,195 prize pool
DM's Highlight:
https://www.dotabuff.com/clips/vp-dm-gets-two-kills-6317540675-bdfcc0a12e16
DM's Twitter:
https://twitter.com/DmitryDorokhin
12. No[o]ne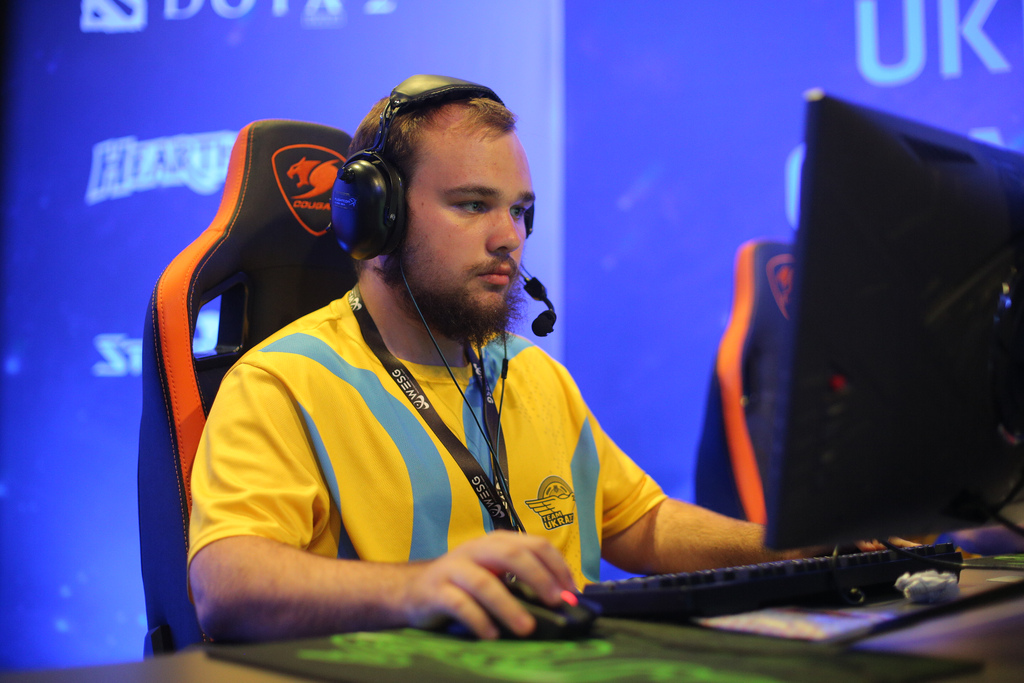 Why does he look so annoyed here?
 No[o]ne or as all the English casters call him no one was born in Ukraine. Believe it or not, he didn't start playing Dota until after TI 2015. He is currently playing with Natus Vincere as their Solo Mid. No[o]ne's strength, as a mid comes in the later stages of the game with his ability to choose targets and focus them down utilizing heroes such as Invoker, and Storm Spirit to not only provide CC but also damage to the entire team instead of many mids who choose single target burst. Although by far his Dragon Knight takes the prize of signature hero at an impressive 71% win rate.
Major Tournament Achievements-
This guy's career kicked off and ran for the hills as he's been part of many 1st place teams. The most recent was The Kuala Lumpur Major where he and Virtus.pro took first place and the majority of the $1,000,000 prize pool.
No[o]ne's Highlight
https://www.dotabuff.com/clips/vp-no-o-ne-gets-two-kills-3368249009-f9e1...
No[o]ne's Twitter:
https://twitter.com/Noone_dota
11. Lorenof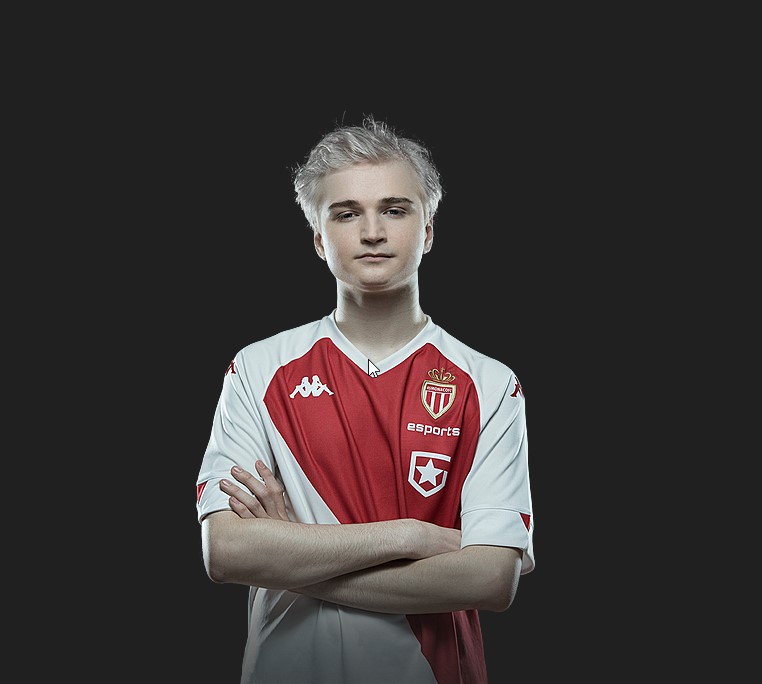 Gaming is serious business
Artem Melnik or Lorenof as we know him, born and raised in Ukraine in November 2002. He takes the fate of the game into his own hands as the solo mid and carry. Lorenof reached 1100 MMR in August of 2021 and improves daily. Capitalizing on his allies' support Lorenof uses his experience as a mid to secure high priority kills. Though this seems basic you would be surprised at how essential this skill is and how few carrys have it. His signature hero is his Morphling using Morph's ability to adjust his strength and agility to survive and deal damage when he needs to and a 70% win rate is cool too. 
Major Tournament Achievements-
When he played for Prosti Esli they had managed to snag 2nd place in the EPIC League Season 3 Division 2 taking $4000 of the $15,000 total prize pool for themselves. 
Lorenof's Highlight:
https://www.dotabuff.com/clips/lorenof-s-ultra-kill-leads-to-a-team-wipe...
Lorenof's Fanpage:
https://vk.com/lorenofqfanpage
10. Dream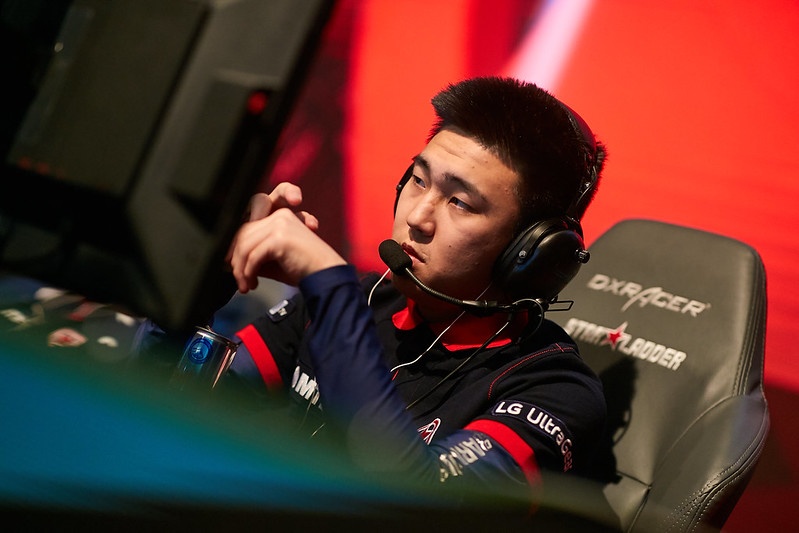 Kiyalbek Tayirov aka Dream is a Kyrgyzstani player who is currently signed on with Hydra as a carry. The cool thing about Dream is he set the bar for his career super high by securing 24 kills in a single professional game with Riki, one of my favorite heroes.  A hero you will consistently see Dream use is Terrorblade  The hero's ability to farm up and team fight at the same time with Dream's coordination makes this a dangerous duo! With that said Dream doesn't have the highest win rate with Terrorblade at 55% but that doesn't mean he isn't a danger in the right team comp. 
Major Tournament Achievements-
Dream's pro career has been a very active one, taking part in vast amounts of tournaments so to say he has experience is honestly an undersell. His most recent top placement was in the Dota 2 Champions League 2021 Season 5. He and Team Hydra placed 3rd in the $50,000 prize pool tournament.
Dream's Highlight: 
https://www.dotabuff.com/clips/dream-gets-a-triple-kill-6314109380-c5d5d...
Dream's Twitter: 
9. Mellojul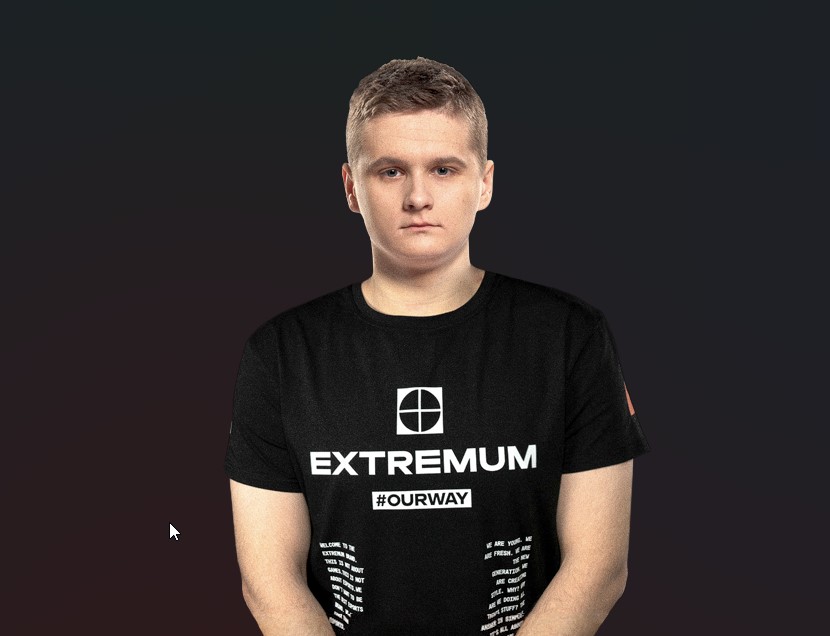 When gaming gets tough, the gamers get good.
Maksym Pnev aka Mellojul a Ukrainian pro player born on June 28th, 2000. Mellojul is an exclusive core mid-player for Gambit E-Sports. He has played on five professional Dota 2 teams since his pro debut in 2019. Mellojul's team fight awareness is top tier knowing when to engage, disengage, and re-engage and his signature pick Void Spirit although not the highest win rate he has synergized perfectly with his executed experience. Void Spirit may not be his best but with a 60% win rate who can complain?
Major Tournament Achievements-
We spoke about his best hero now. What about one of the most important things that make a pro, a pro? Tournaments! Well Mellojul and The Burning Fire Squad League B took 1st place in the Ukraine Championship 2021 with a prize pool of 480,000 UAH roughly $17,769. 
Mellojul's Highlight: 
https://www.dotabuff.com/clips/mellojul-gets-an-ultra-kill-6312248030-c9...
Mellojul's Fanpage: 
8. Pure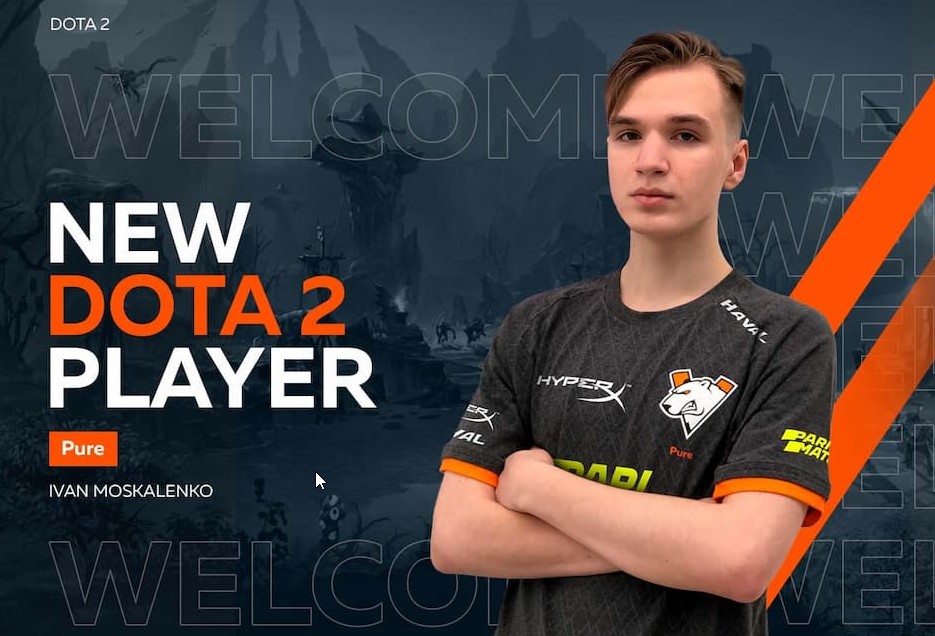 Following your dreams in one picture
Ivan Moskalenko aka Pure was born February 6, 2004. A new face has appeared in Dota 2 E-Sports and he's currently playing for Team Virtus.pro. Now, this new talent has already, as of October 27, 2021, reached 11,000 MMR. Although it may be a little early to tell so far Pure has displayed excellent game knowledge. So far it seems that his Clinkz will be making waves in the community soon with his 100% win rate right now.
Major Tournament Achievements-
It is still early in Pure's career so far the only tournament he's been a part of has been ESL One Fall 2021: Open Qualifier #2 which does not have a prize pool.
Pure's Highlight: 
https://www.dotabuff.com/clips/pure-gets-an-ultra-kill-6317625208-426bfe...
Pure's Fanpage:
7. Saksa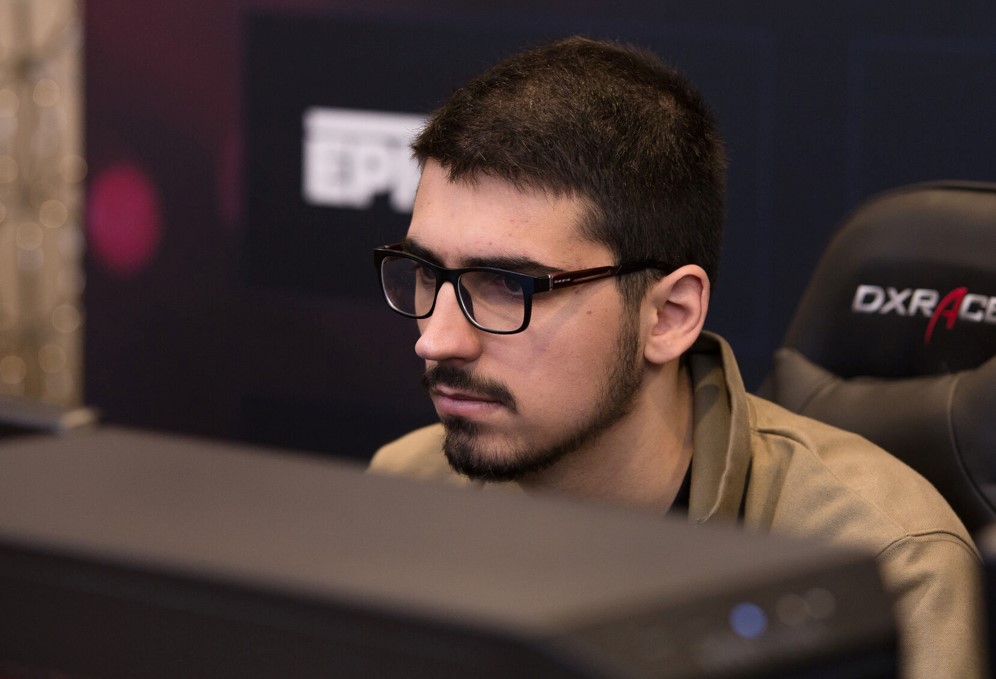 Those have to be blue-light glasses.
Martin Sazdov better known as Saksa from North Macedonia is one with his gaming heart, previously played Starcraft and has been playing Dota since he was 10. He isn't currently signed with anyone after previously playing for Team OG. Saksa is one of the rare few who main support and as a carry main I thank you. Whether it's pro steals with Rubick or AoE Sleeps from Elder Titan to secure his carry the much-needed kill gold. Saksa's best hero is his Tusk play earning him a respectable 66% win rate.
Major Tournament Achievements-
It's always great to see supports doing well even on the pro scene. While Saksa was with Team OG he supported them all the way to 7th place in TI 2021 with a prize pool of $40,018,195.
Saksa's Highlights:
https://www.dotabuff.com/clips/saksa-gets-a-triple-kill-4223791642-0aa52...
Saksa's Twitter: 
6. Bzm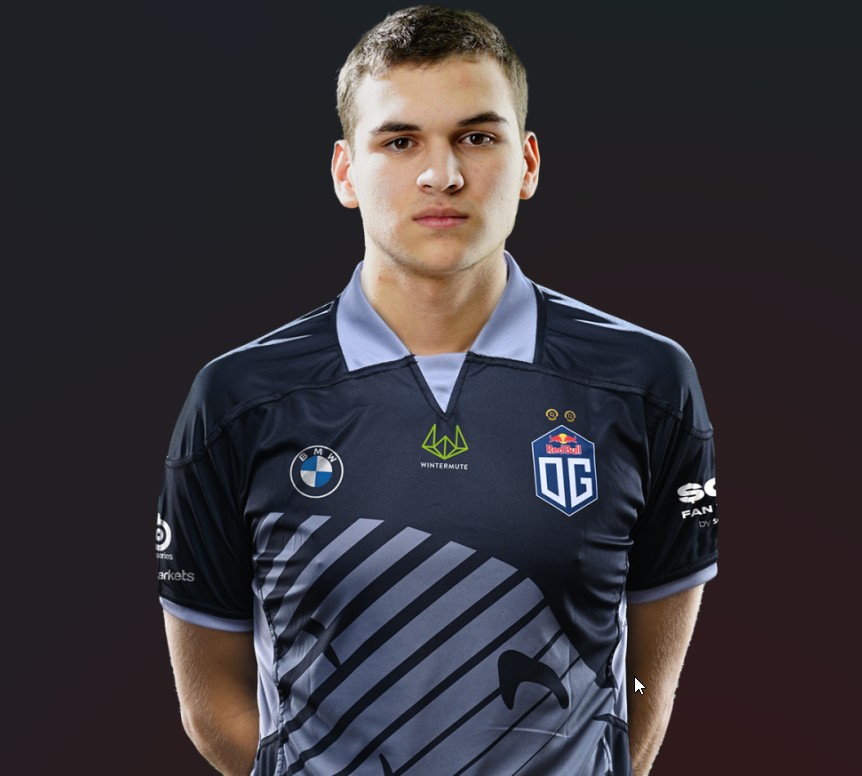 Bzm representing the gaming elite
Bozhidar Bogdanov or bzm is OG's current solo mid who hails from Bulgaria originally was hansha. Born on April 22, 2005, Bzm made his first appearance in August this year. Bzm always brings intricate character knowledge to the table, his signature being Invoker. Bzm displays his character knowledge and game mastery in the fluidity of Invoker's combo potential. Sporting a 52% win rate I think we will be seeing a lot of Bzm soon.
Major Tournament Achievements-
Team OG is a well-known team that has made a good name for itself and Bzm has been in the middle of some of its more recent progress. Just recently the OGA Dota PIT Season 5: Europe/CIS took place and with Bzm holding down the midline they managed to take 4th place taking a large chunk of the $175,000 prize pool.
Bzm's Highlight: 
https://www.dotabuff.com/clips/bzm-s-ultra-kill-leads-to-a-team-wipe-631...
Bzm's Twitter: 
5. Yuragi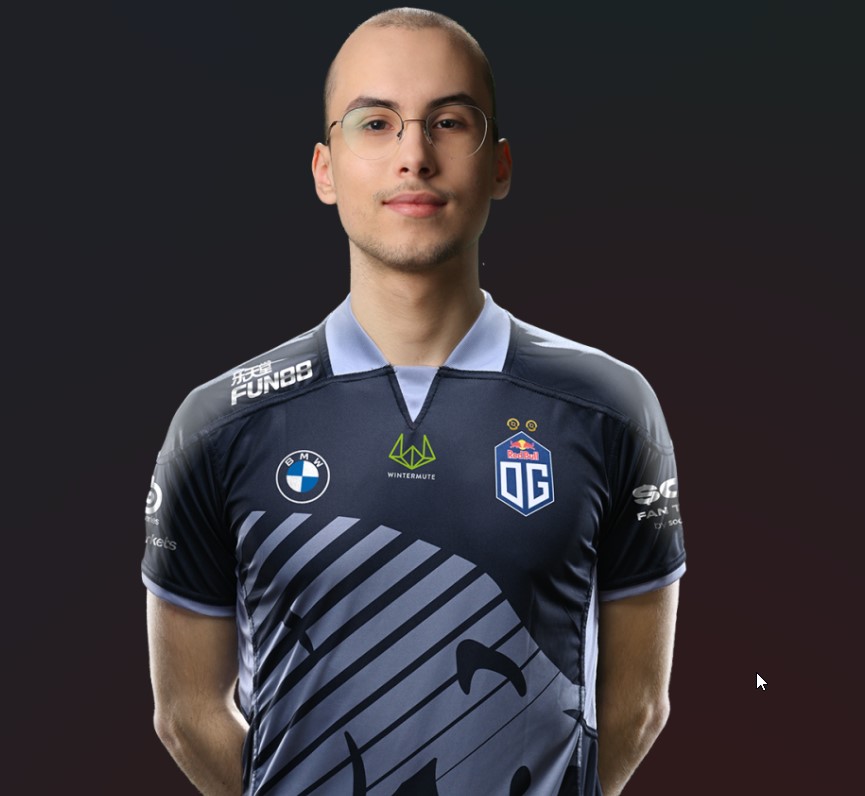 Doesn't he just look friendly? Try landing against him.
Artem Golubiev is otherwise known as Yuragi OG's current safe lane carry. Born in Ukraine Yuragi though a recent addition to OG he has already gotten some action with them. Yuragi is another player who is excellent at capitalization being a carry that makes him very dangerous. Though he excels with Phantom Lancer which he has more matches with and a win rate of 59% making use of the damage output of Phantom Lancer to destroy his opponents.
Major Tournament Achievements-
Though he's a new addition to Team OG's in the most recent OGA Dota PIT Season 5: Europe/CIS he helped them get to 4th place with a prize pool of $175,000.
Yuragi's Highlight:
https://www.dotabuff.com/clips/yuragi-s-triple-kill-leads-to-a-team-wipe...
Yuragi's Twitter: 
4. Crystallis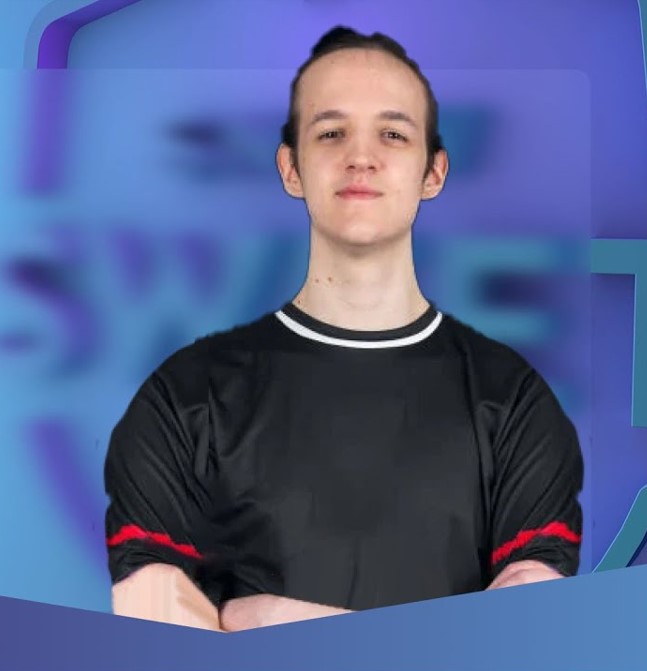 Smiling at your haters never felt so good.
Remco Arets Crystallis from the Netherlands a safe lane carry. Crystallis is currently playing for Team Entity. On October 22nd, 2020 Crystallis reached 11,000 MMR. Crystallis has a favorite, jumping from tree to tree. Here comes the Monkey King, a great carry with excellent mobility and damage and Crystallis uses every ounce of it to get ahead of his lane opponents as well as flexing over a 70% win rate for added kicks.
Major Tournament Achievements-
Although he is another new face to a team he's certainly been busy with Team Entity. They came in second place in the Dota 2 Champions League 2021 Season, playing teams like HYDRA and The HellRaisers for a prize pool of $50,000!
Crystallis Highlight: 
https://www.dotabuff.com/clips/crystallis-gets-a-double-kill-6298147807-...
Crystallis' Twitter: 
https://twitter.com/Crystallis_Dota
3. m1CKe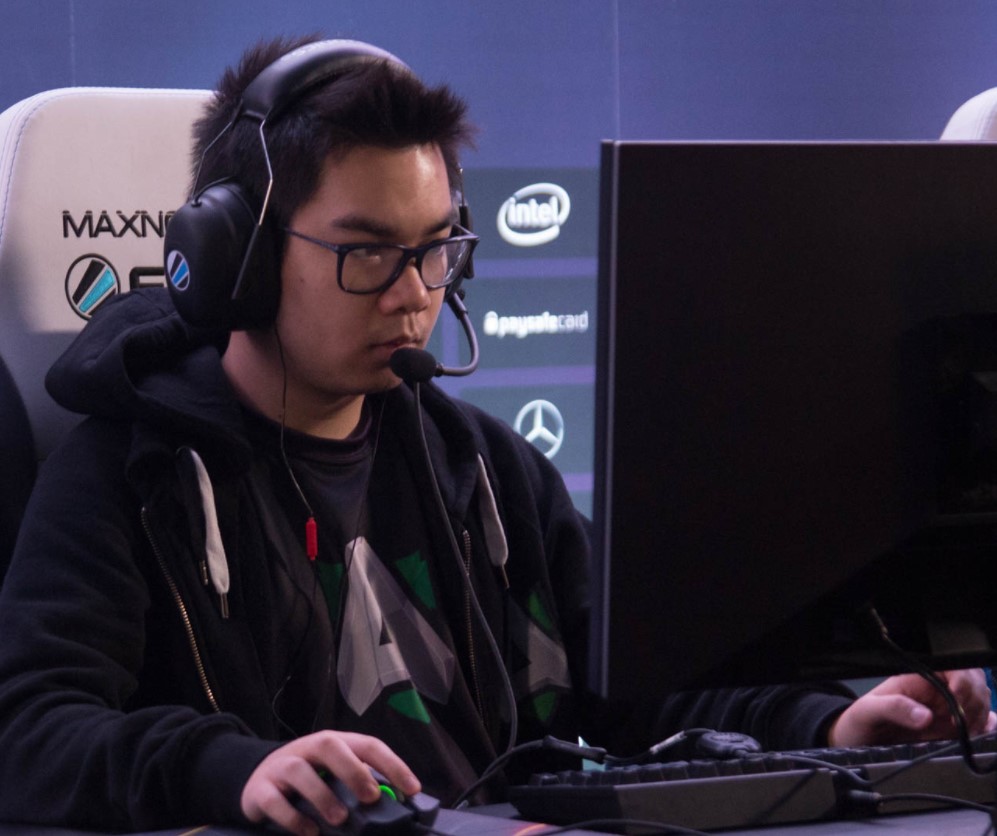 Okay, time to crush some pubs 
Michael Vu was born July 26, 1999, in Sweden. Currently, m1CKe is a solo mid-playing for Team Liquid and has been since October 2019. Before Dota m1CKe was a professional Heroes of Newerth player. m1CKe loves to put in the pain with Ember Spirit, a great mid-lane hero whose Q ability will root enemies  in place and area of effect damaging ability. Having these abilities is all well and cool but m1Cke takes this to the next level. Using the small time frame your hero is in the animation to dodge deadly enemy abilities it's no wonder his win rate with Ember Spirit is at 62%.    
Major Tournament Achievements-
m1CKe has been with Team Liquid for quite some time and has seen his fair share of competition because of it. While not necessarily on a winning streak they placed exceptionally in the DreamLeague Season 14 Upper Division winning a fair share of the total $205,000 pot. 
m1CKe Highlight:
https://www.dotabuff.com/clips/alliance-micke-s-triple-kill-leads-to-a-t...
m1CKe Twitter:
2. YATOROGOD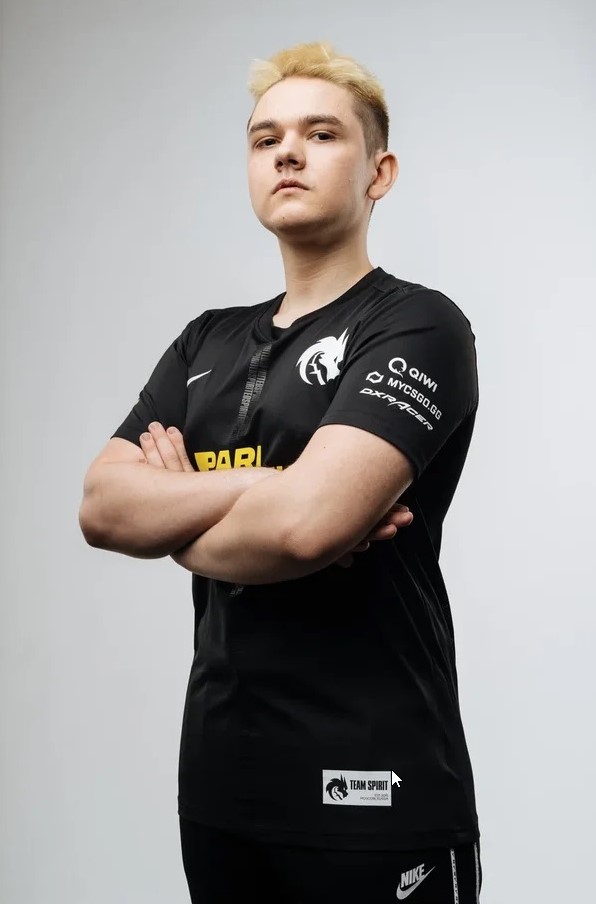 The face of a champion.
Illya Mulyarchuk is commonly known as YATORO or YATOROGOD is quite the sensation in the Dota 2 community with countless videos on Youtube and Twitch. During the TI10 in 2021, he played over 14 heroes over 20 games, talking about diversity. Pinpointing a singular hero in which could be his signature is not as easy due to the diverse spread YATORO keeps but so far his Morphling play has stood out amongst the rest. Living where many others would have died, claiming kills who many others would have let escape having a 62% is pretty good too. 
Major Tournament Achievements-
The most recent display of not only YATORO's skill but the entirety of Team Spirit was 2021's TI10 where they took on teams such as Invictus Gaming, Fnatic, and even the popular Team OG. Despite all odds, they managed to take home the championship,  and most of that $40,018,195
YATOROGOD's Highlight:
https://www.youtube.com/watch?v=ckHXf0Z8c98
YATOROGOD's Fanpage:
1. gpk~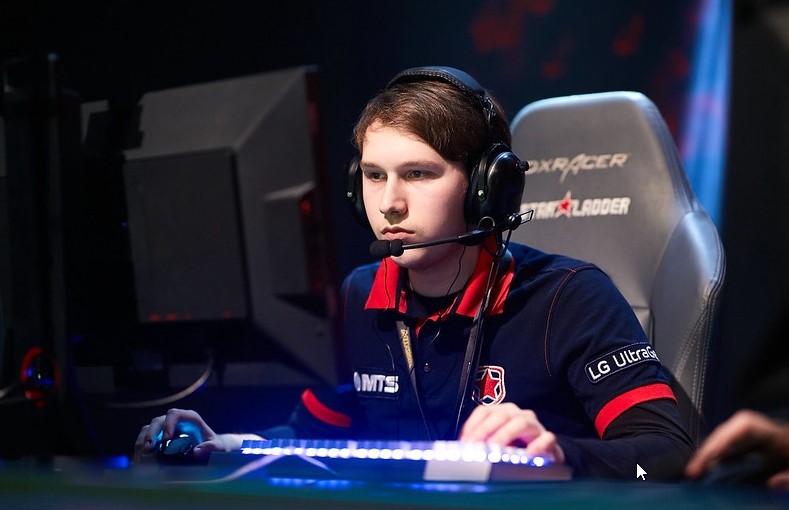 I haven't come this far to lose now.
Coming in at number one is Gpk, one of the many solo mid players on our list, born on August 23, 2001, in Russia. Gpk obtained 12,000 MMR in late May 2021 and currently is signed on with Virtus.pro. Gpk's signature hero is Invoker utilizing vision Gpk likes to end up everywhere his opponents don't want him. Using a combination of Invoker's low duration stun, auto-attacks, and his large ability EMP gpk makes quick work of the opposition. His skill with Invoker is nearly second to none, holding a 70% win rate with the hero right now and it's bound to go up soon.
Major Tournament Achievements-
We've referenced TI10 a fair amount in this list as it is the biggest tournament in all Dota 2 E-Sports. With that being said Gpk being number one on the list along with his team Virtus.pro was unfortunately eliminated (or fortunately depending on who your favorite team is) but not before snagging up 5th-6th place assigning a large chunk of the over $40,000,000 prize pool.
Gpk's Highlight:
https://www.dotabuff.com/clips/vp-gpk-s-triple-kill-leads-to-a-team-wipe...
Gpk's Fanpage: 
Image Gallery