Top 10 Dying Light Best Weapons for Zombie Slaying
Updated: 26 May 2019 2:01 am
Explore the world and avoid the Infected.
Ready to slay the Infected in Dying Light? Here are the weapons that will get the job done.
10. EXPCalibur
Dying Light - Where to find EXPCalibur Sword
This weapon is a legendary sword, like the one King Arthur use to slay his enemy. The sword itself has sat on the coastline  for a very long time. Cut your way through the Infected with pleasure for a little while because the sword has low durability.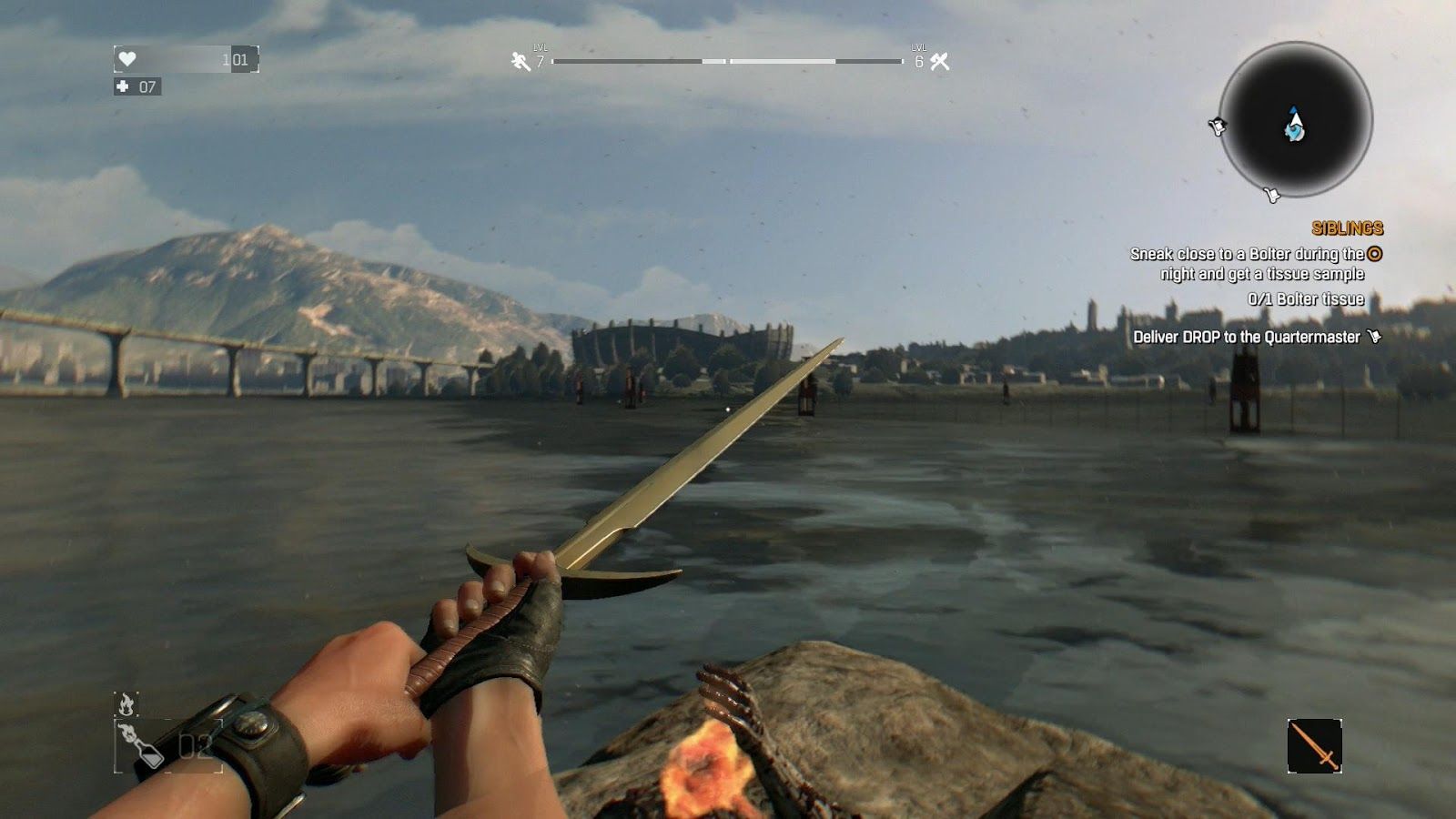 Slice through the Infected with EXPcalibur, that is until it breaks.
9. Korek Machete
Dying Light - Where to Find Korek Machete (Secret Weapon)
The Korek Machete is a secret developer weapon. While the weapon deals high damage, it's easy to craft early on. You will have no problem getting through those pesky groups of Infected early in the game with this weapon.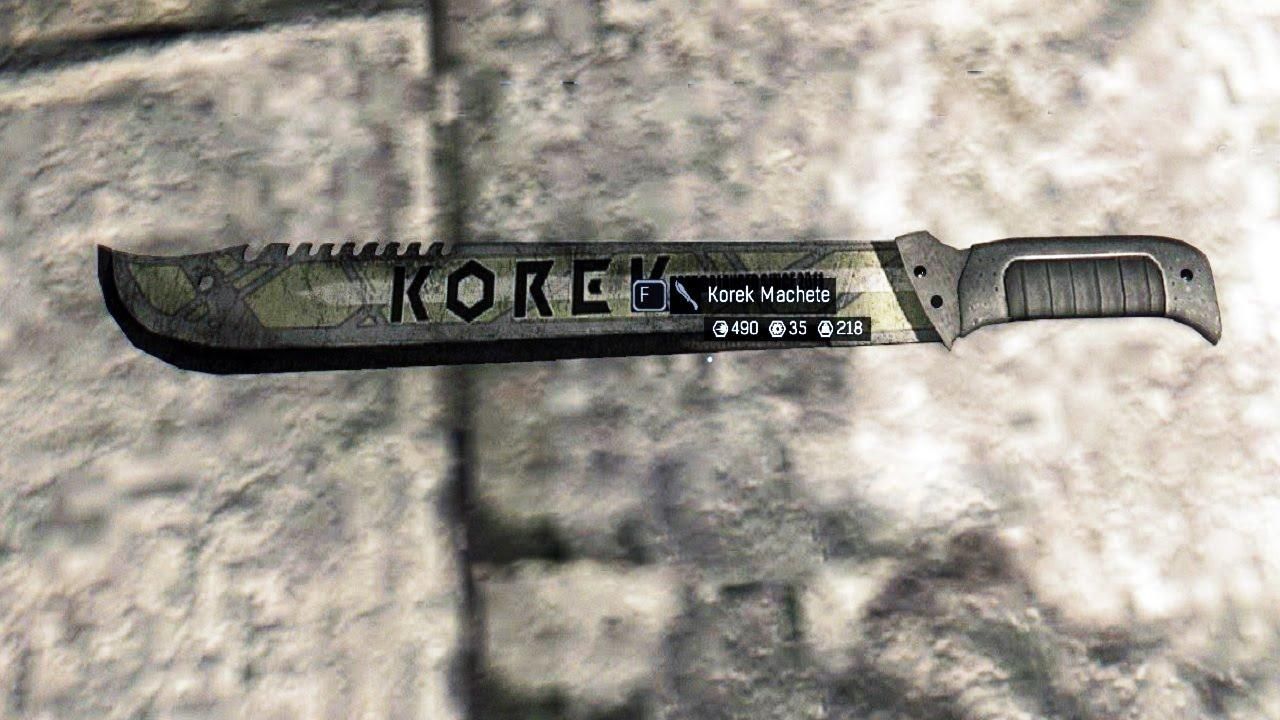 This secret developer weapon will make getting through the Infected easy.
8. The SiCK Bomb
Dying Light - Easter Egg Sick Bomb Secret Weapon + Blueprint and Gameplay
Have you ever wondered what it would be like to send Infected to Oblivion? Wonder no longer! The SiCK Bomb is for the beginners who like to goof off early in games. The bombs literally make the Infected have diarrhea and will make them fly through the air.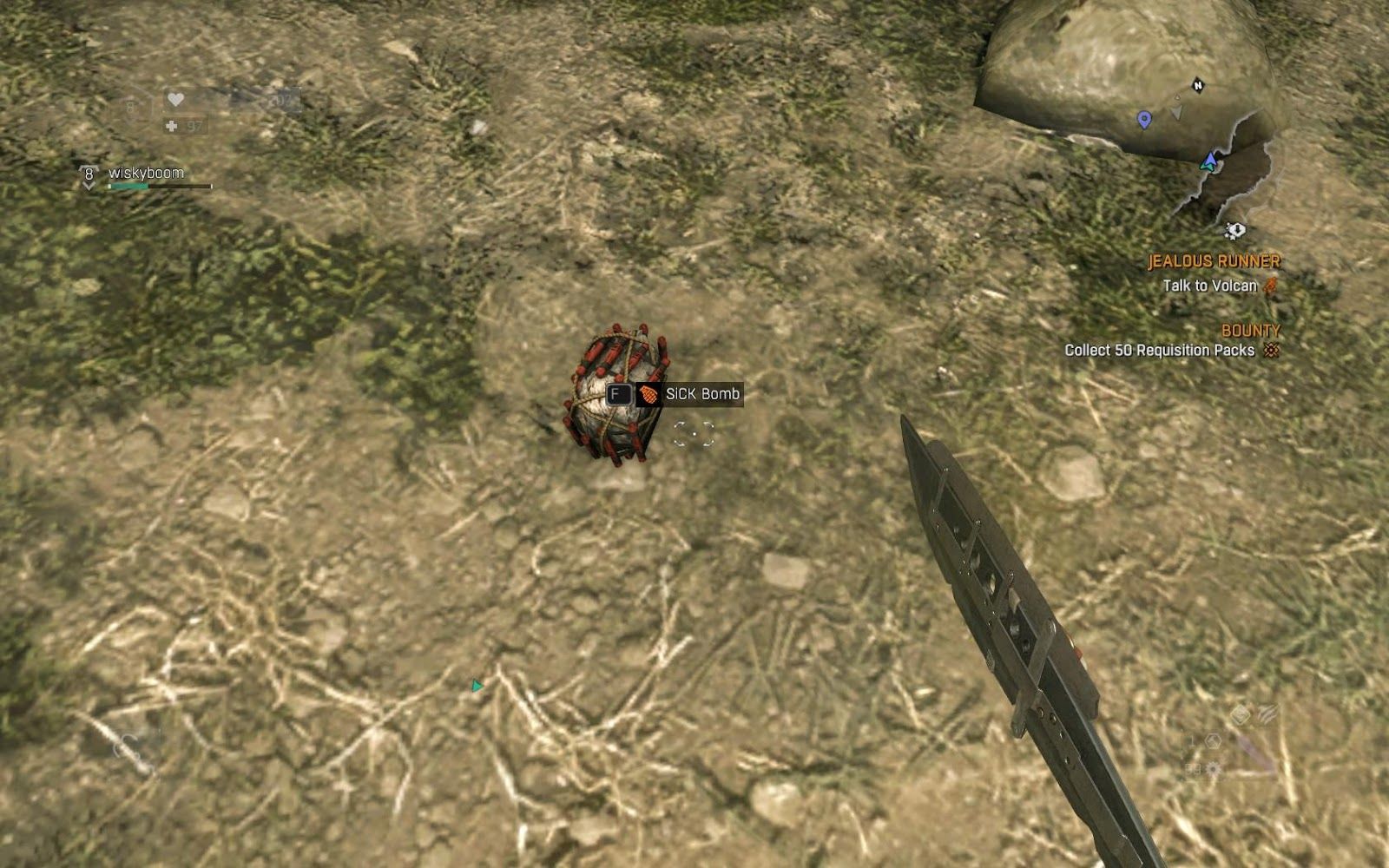 You might want to make sure you're standing a good distance away when this goes off.
7. Super Molotov Blueprint
Dying Light: The Following - Super Molotov Blueprint Location Guide
Super Molotovs are great for burning the Infected to a crisp. Molotovs are napalm in a bottle. Super Molotov's do more damage than normal molotovs and have a bigger burn radius.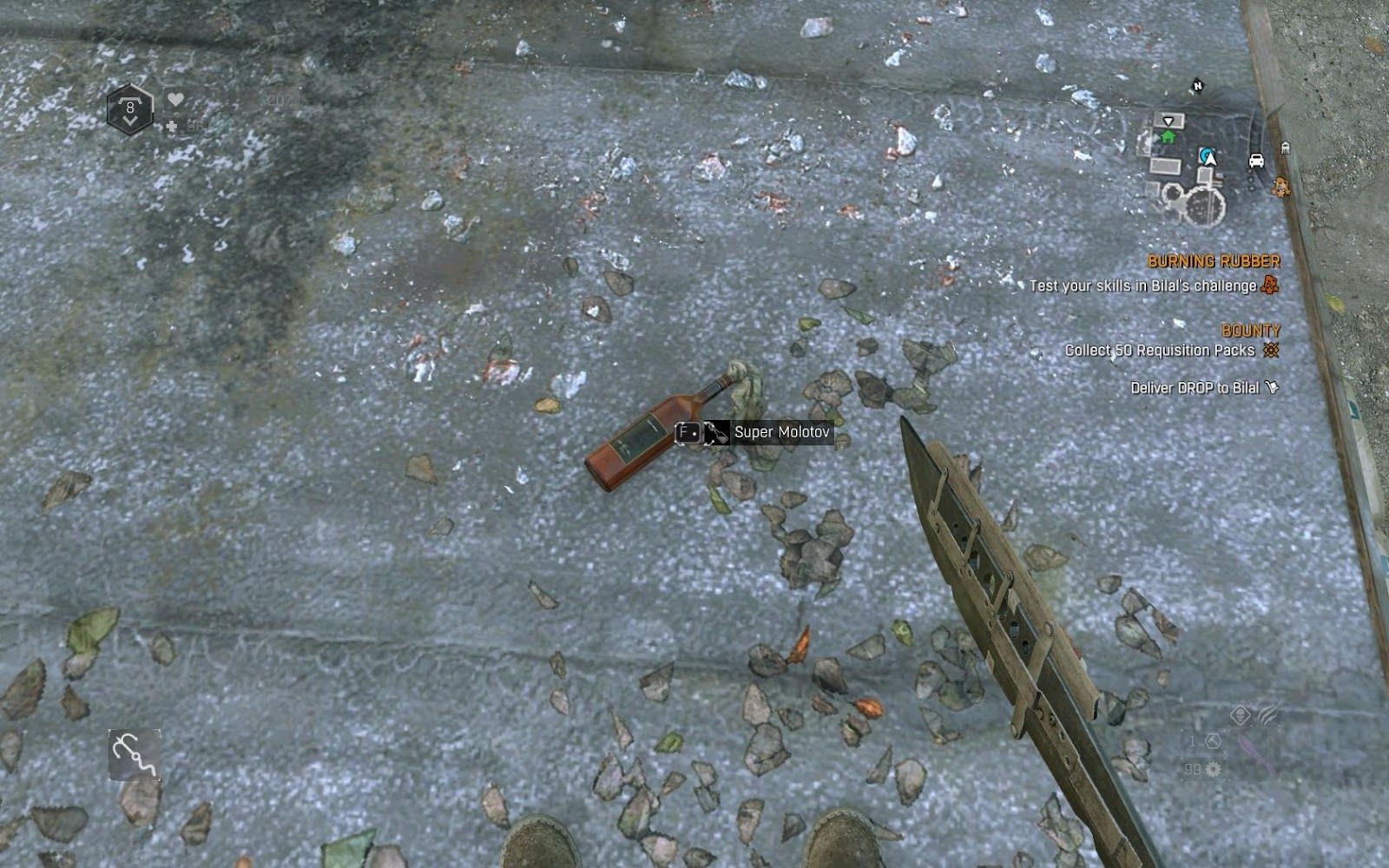 This is not the kind of cocktail you would want to drink.
6. Paper Plane Weapon – Origami 101
Dying Light The Following - Origami 101 Rare Blueprint - Paper Plane Weapon Easter Egg (Location)
Paper Planes are a great way of having help in a downhill battle. They hit the Infected and stun them so you can launch an effective attack. They can save you when a  fight goes wrong or when that lone Infected sneaks up on you're while crafting.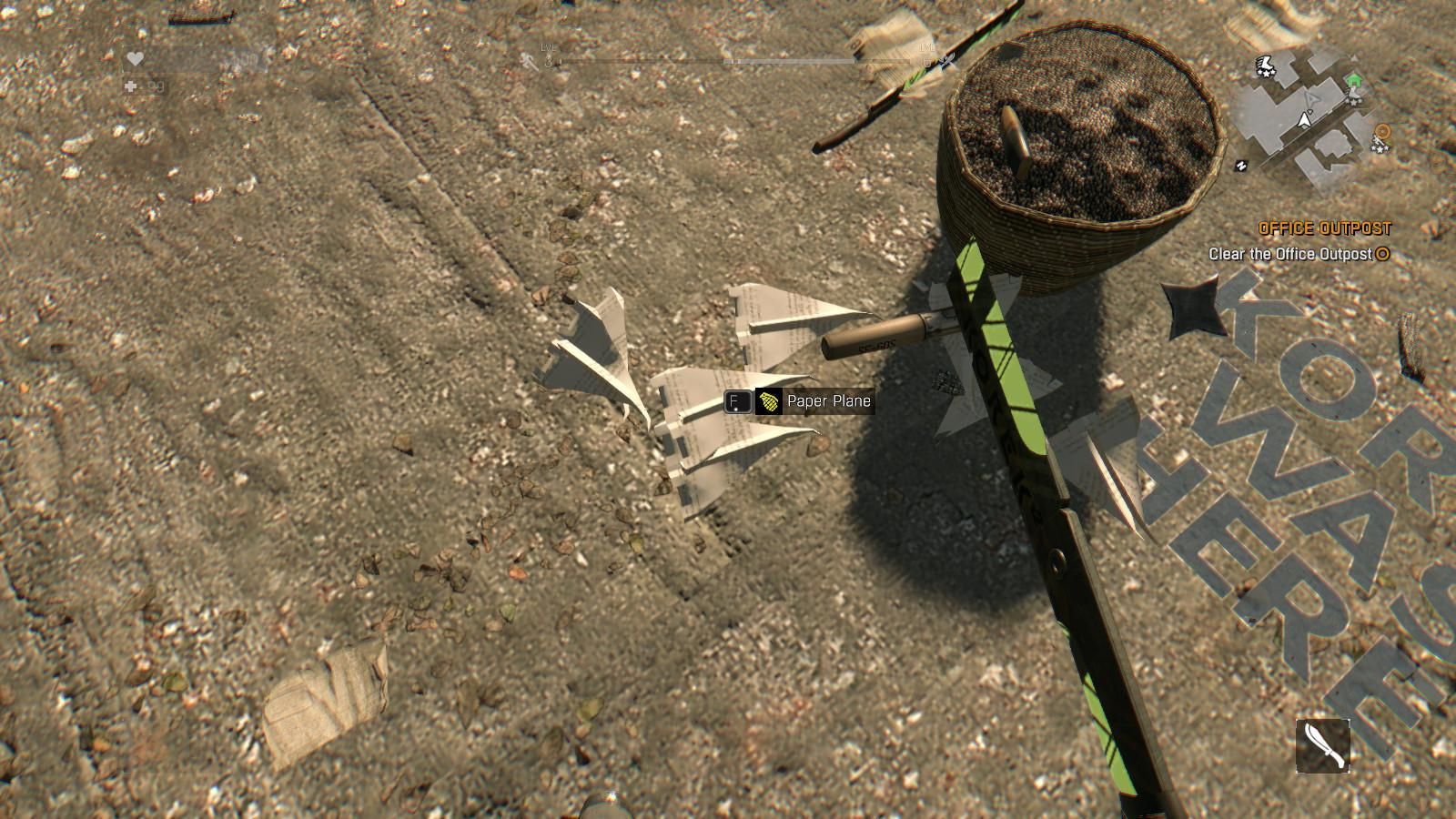 Use this weapon to stun Infected, but watch out for paper cuts.
5. Extraterrestrial Chicken on a Stick
Extraterrestrial Chicken-On-A-Stick Easter Egg - Dying Light
How do I even start? This is the goofiest weapon in the game. It is a picture of a chicken drawn on cardboard and attached to the end of a stick.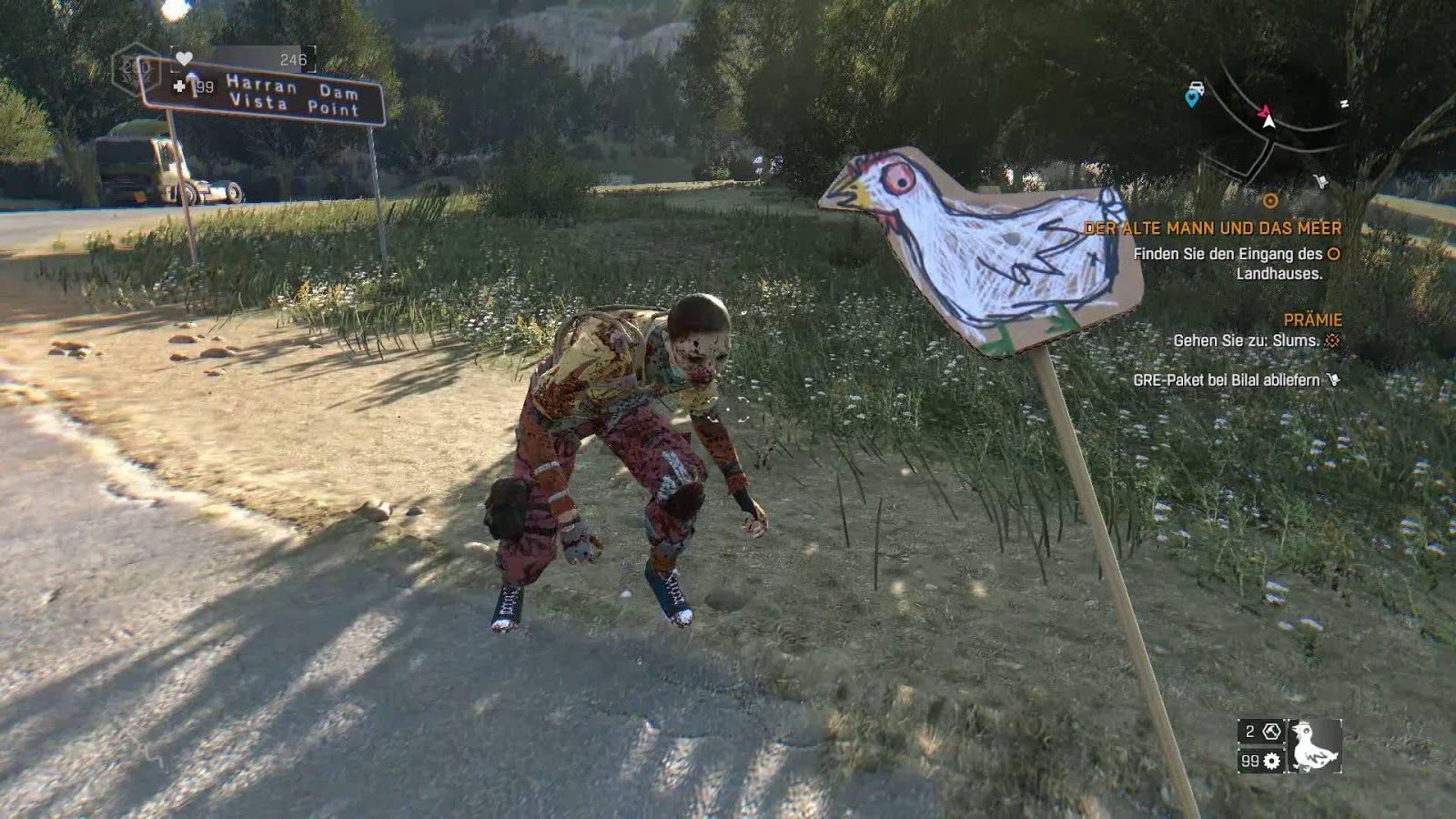 A goofy, but effective weapon.
4. Anti-Gadoid Gun
Dying Light The Following - UFO Easter Egg And Anti Gadoid Gun Purpose
The Anti-Gadoid Gun is useless as a weapon, but when fired, it attracts special Infected to you. This is fun to mess around with and can be useful for farming exp.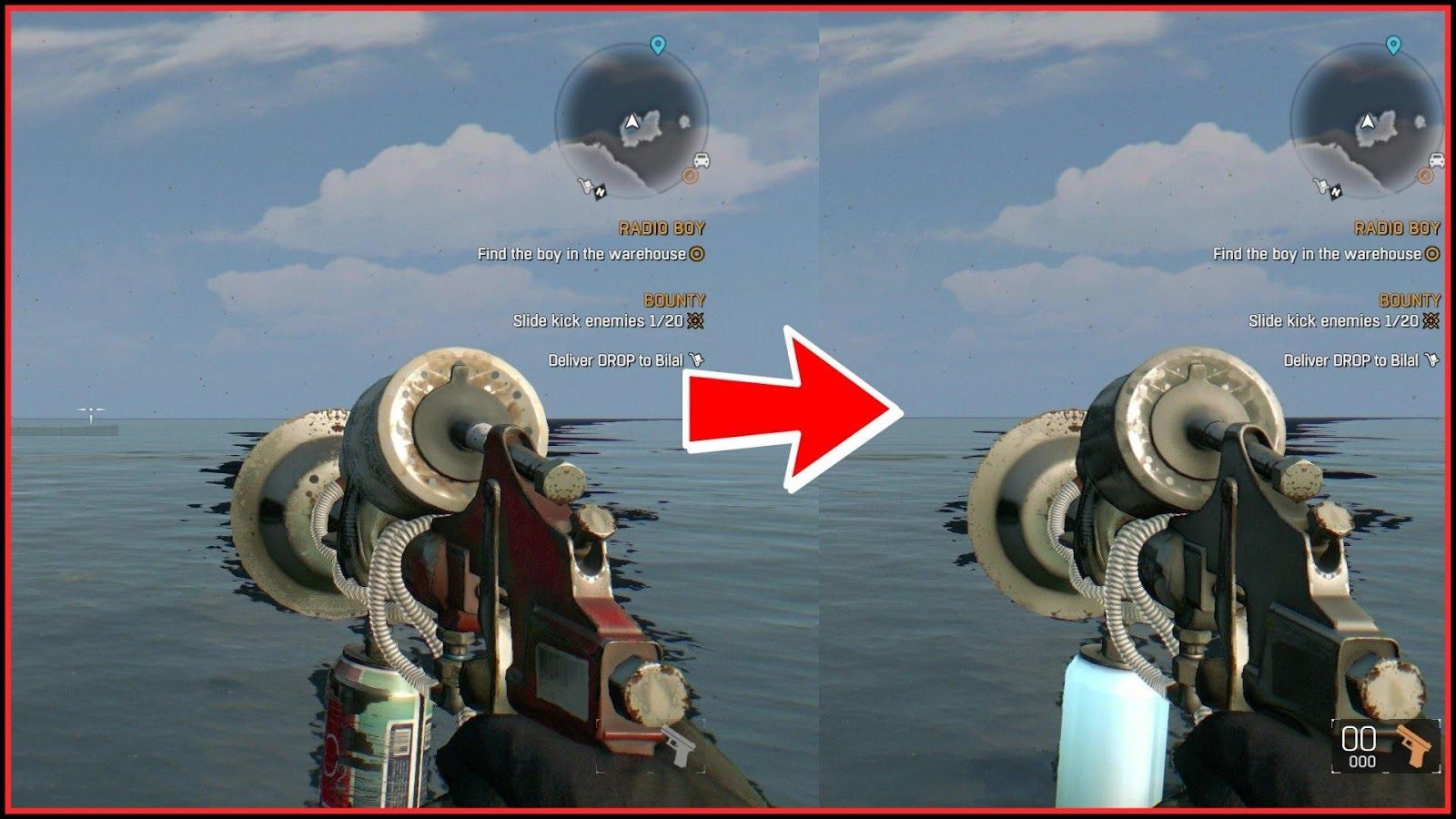 A gun with a sense of humor.
3. Right Hand  of gloVA
Dying Light Easter Egg Blueprint - Right Hand Of Glova
The Right Hand of gloVA is an electric grenade that does damage to Infected only but will do no damage to you. The grenade is useful for a quick killing of the Infected around you and can help you with a quick escape.
Find the Right Hand of gloVA to get out of a sticky situation.
2. American 9mm Pistol
Dying Light - American 9mm Pistol
The American 9mm Pistol is best for small issues. While out roaming the city, it can provide a quick escape. It takes pistol ammo to fire and can be one of the first guns found in the game.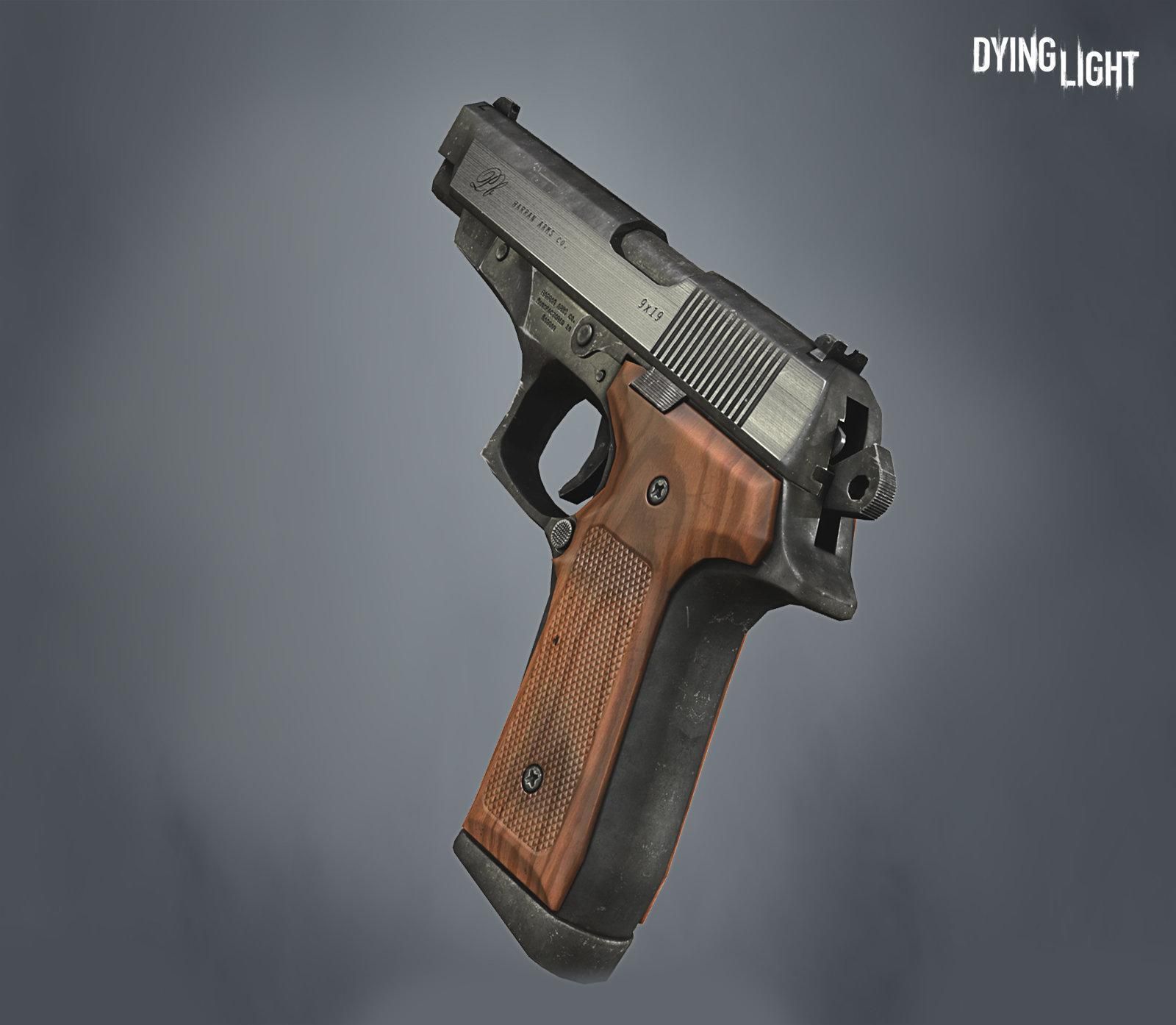 This pistol will quickly get you out of tight situations.
1. Military Rifle
Dying Light Military Rifle Gameplay
The Military Rifle is an automatic rifle that is great for taking out enemies quickly to avoid Infected swarming you. It takes rifle ammo and can be found later in the game.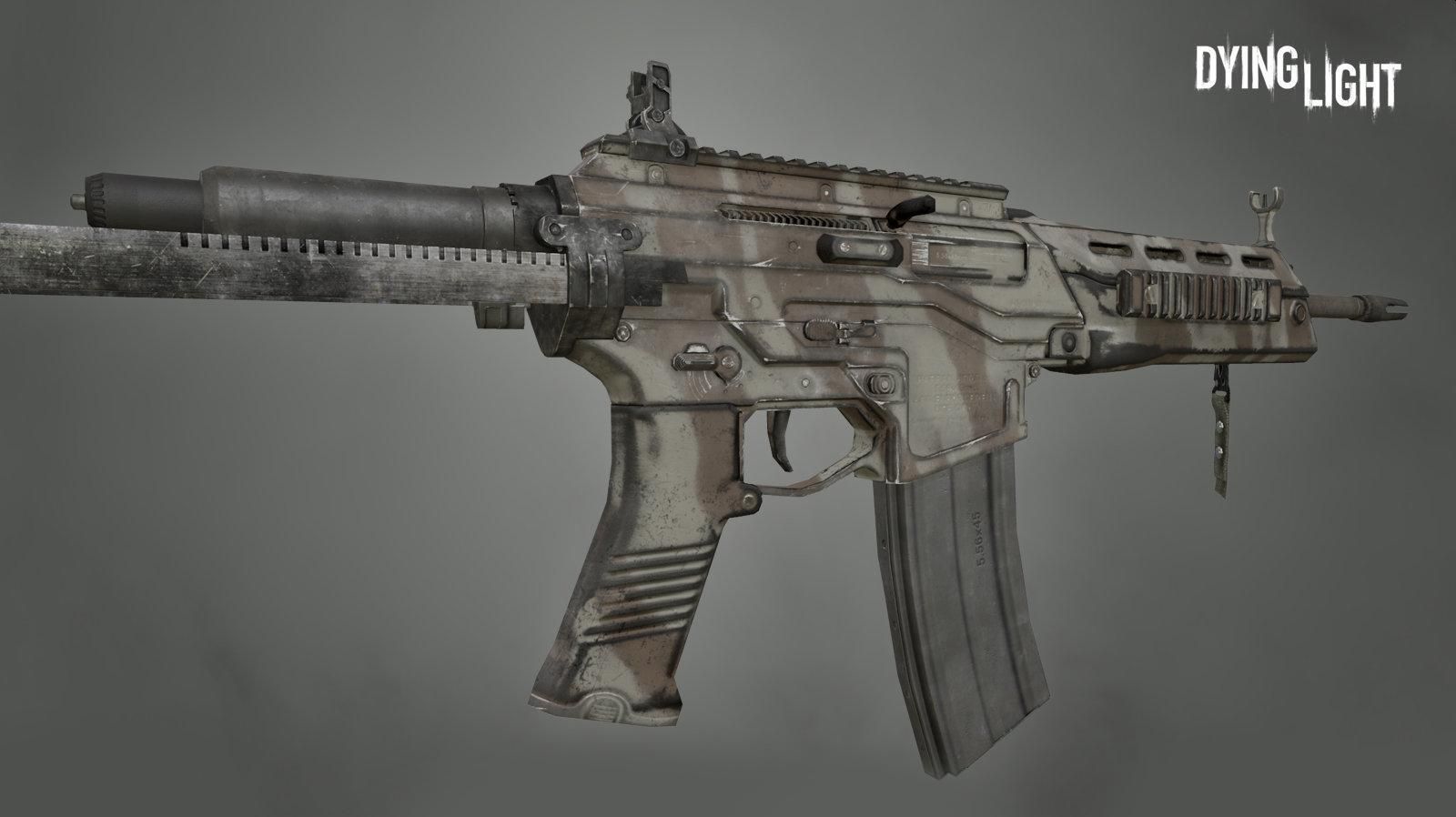 Use this Automatic Military Rifle to avoid getting swarmed.
You Might Also Be Interested In...
Image Gallery