ESO Best PvP Class (Ranked)
Updated: 04 Sep 2020 8:00 pm
ESO PvP - Your Castle's On Fire!
Which Is The Best Class for PvP?
Designing a toon for PvP can be a daunting task for new players.
Not only do you have to navigate the game matrix, figuring out the best race and alliance for your character, but also figure out what class will have the survivability and power. It's easy to fall into the trap of thinking you have created a monster of a build then hitting level 50 and getting trounced by CP 160's in Cyrodiil. But what are the best footings to start building a character who's class then cannot be changed? 
While everyone has their own playing styles and preferred class to play the game with, it's genuinely well acknowledged that some classes have the upper hand when it comes to certain scenarios for player vs player environments. 
For instance, healers are great for groups looking to dominate with DPS builds taking the front lines, but what about solo players? How can you be sure that your build stands a chance against other competent players or groups in PvP? 
Well, fortunately, you don't have to think too hard. Ranked from weakest to the King, here are the strongest PvP Classes to play with. 
10 - Magicka Dragonknight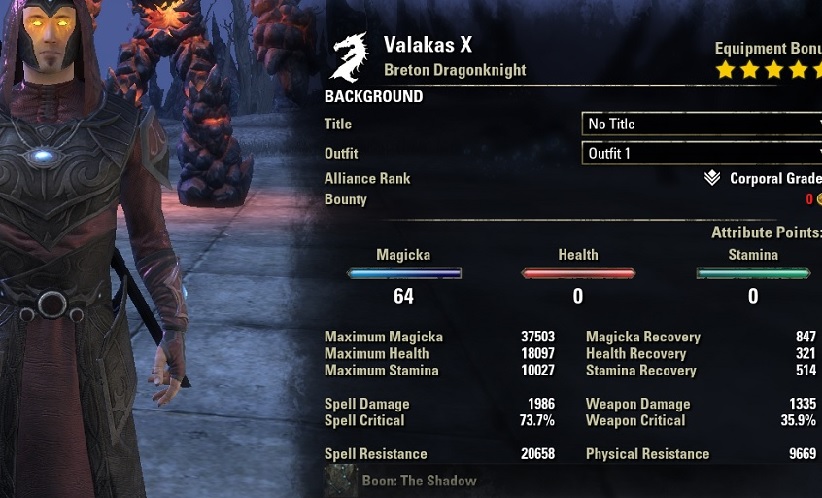 Whilst Dragonknights are among the creme-della creme of PvP superstars, there are superior classes when it comes to a PvP setting. However, where this class comes into its own is in its healing received ability and upfront damage, such as spewing flames. This makes them good foot soldiers in groups. 
Class PvP Overview
A great support character
Benefits from passives that allows for decent regeneration
Fantastic flame damage - and it looks cool
Somewhat tanky - can survive 
Can restore its resources through buffs and passives
PvP Usefulness Rating: 45/100
9 - Stamina Sorcerer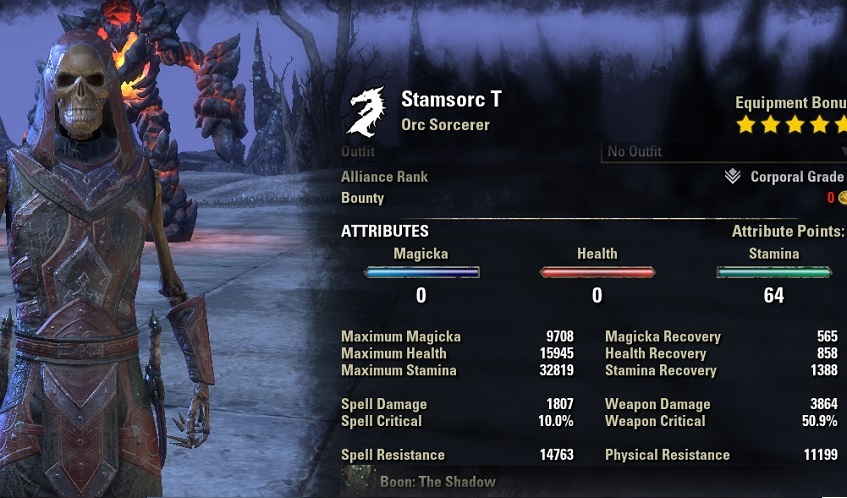 With high single target damage, the Stamina Sorcerer is not your typical build. Fantastic for dual wielders and range attacks alike (or as a combo) the StamSorc has great DPS with easy rotation and great sustain. 
Class PvP Overview
High area of effect damage
Good DPS - especially in single target situations
Good Sustain
Easy Rotation
Can move swiftly between ranged and melee attacks
PvP Usefulness Rating: 50/100
8 - Magicka Nightblade
The Nightblades stealth is as formidable as its attack abilities, and for this reason, alone many players prefer to tailor their blades to stamina builds. However, the Magicka Nightblade is also a deadly adversary with its heavy DPS. 
Class PvP Overview
Stealthy and silent, one of the best in-game gankers 
The Bomb - turn your Nightblade into a group destroyer
Low skill cost
Decent cast time
Regenerate yourself by sapping others essence 
PvP Usefulness Rating: 65 /100
7 - Stamina Necromancer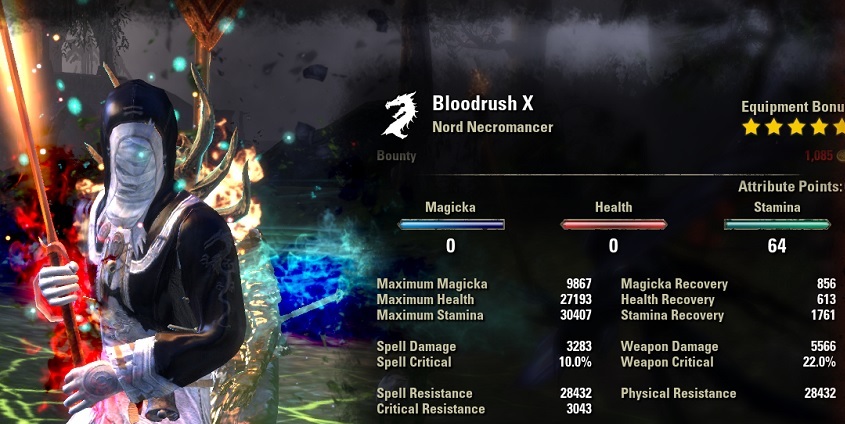 The masters of elemental damages, the Necromancer is not only the newest class to ESO but also one of the hardest to kill in the right circumstances. With the ability to be tanky, a second-rate healer or DPS, the necromancer class has a lot of potential. Given the right skills, they are nigh impossible to kill 1 vs 1, and when a group of Necros plays together you want to run the other way. 
Class PvP Overview
 Hard to kill - they certainly can take a hit
Can take its pick of roles
Spammy matrix can make it difficult to defend against their attacks (as it's hard to see with all the floaty skulls)
They use up their stamina quickly however they have high DPS potential
Being the newest class there are still some issues with bugs
PvP Usefulness Rating: 70/100
6 - Stamina Dragonknight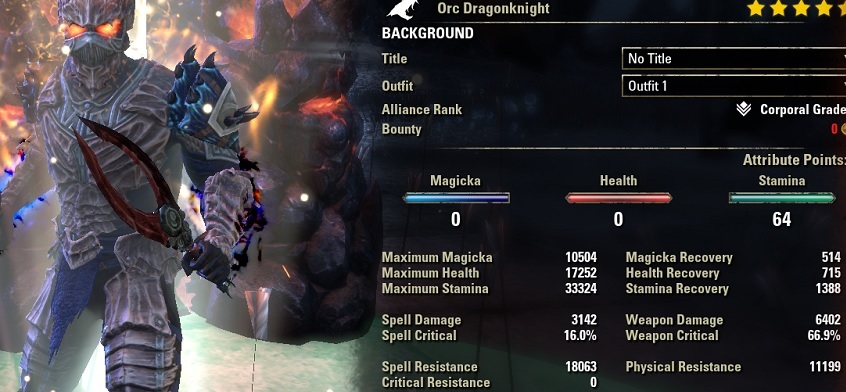 An all-round PvP overlord, the Stamina Dragonknight has the capability to venture into all areas of PvP and survive. With recommendations in medium armor over the usual heavy armored tank builds of the Dragonknight, the Stamina DK has better moveability, sustainability, cheaper abilities and better damage. 
Class PvP Overview
Creating a stamina build allows for the morphing of abilities and lower cost
Still a tanky build without the focus on health points
Join the fighters guild for Damnbreaker - and the ability to spam your enemies to death
Morph fire into poison for extra hit points
Healing and damage capabilities which mean you can survive or at least runaway
In the right hands are practically immortal
PvP Usefulness Rating: 75/100
5 - Magicka Sorcerer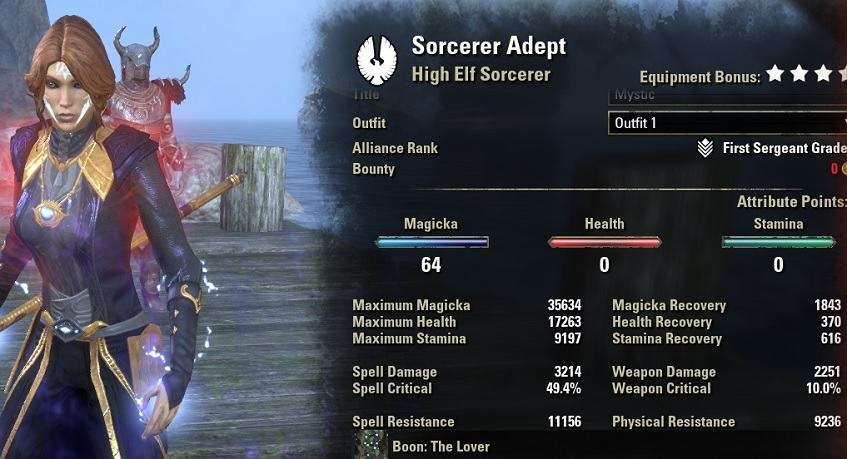 A formidable enemy with Daedric familiars to deal extra DPS to your foe, the Magicka Sorcerer is a great build for anyone wanting to take the second line in battle. With great ranged attacks, the Sorcerer doesn't need to get too close to the action, and thus risking their more limited health. However, their melee damage is also worthy of PvP and highly useful for picking off enemies whom are already battle-worn. 
Class PvP Overview
Daedric lackeys to do your bidding
Fantastic ranged abilities
Good sustain 
High DPS when focused on a single target
Magicka Shield - can survive if you have too
PvP Usefulness Rating: 79/100
4 - Magicka Warden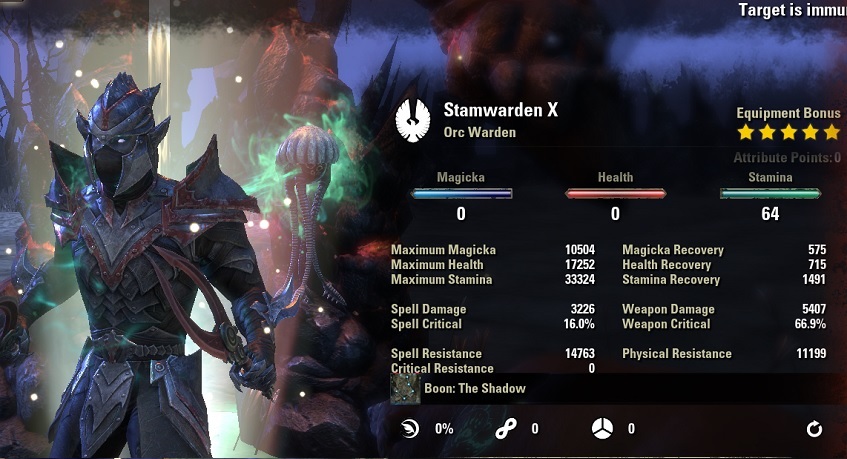 A summoner of animal companions and fierce in a group environment, the Magicka warden is a great PvP toon with abilities ranging from ice magic to healing. This ambidextrous build can wreak havoc on multiple enemies at once whilst maintaining the health of their own teammates. 
Class PvP Overview
Lacks a little on 1 v 1 but is good in a group situation
Ice and Healing abilities can help turn the tides in a skirmish
Self and group health regeneration
Blue Betty aids in Magicka restoration 
Spamibilites of area of effects including snares and immobilization 
PvP Usefulness Rating: 80/100
3 - Stamina Nightblades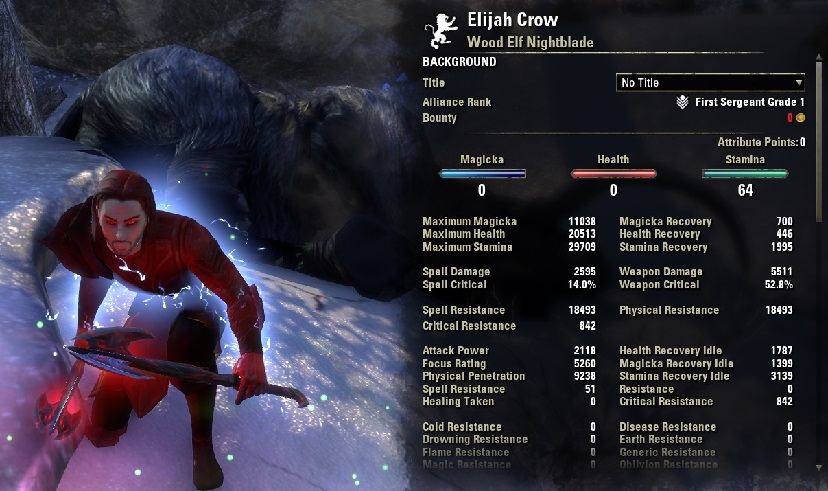 Nightblades are feared in PvP for their stealth and ability to go invisible. Swift and deadly, the stamina Nightblade can cross distances and hone in on its prey like lightning, using attacks to jump the gap in a matter of seconds. Perhaps one of the most ganky classes in the Tamriel, the nightblade is most gruesome when attacking a group via stealth. 
Class PvP Overview
Bursts of power 
Sustain - Speedy and DPS
Can sneak and go invisible for blindsiding your enemy
Players need to know what they are doing so their build doesn't end up like a wet noodle in a fight
Can bomb a party or group with heavy damage
PvP Usefulness Rating: 83/100
2 - Stamina Warden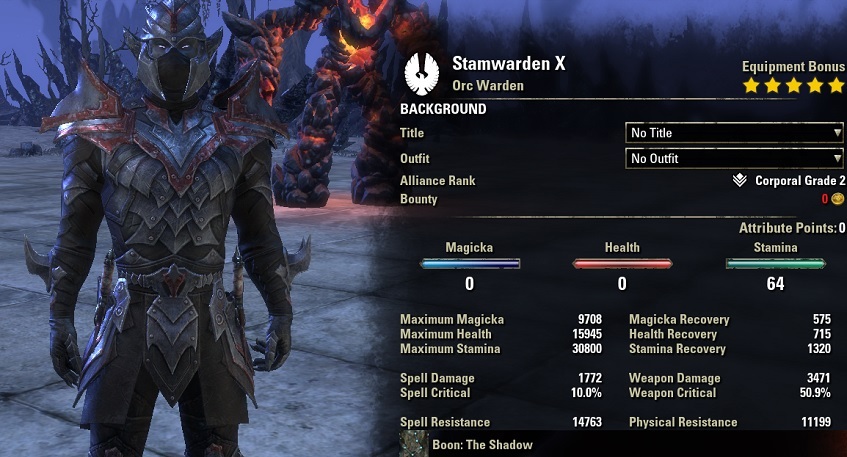 Warden's are a great class to play in PvE and PvP situations alike. With their mix of swiftness, area of effect and healing abilities, this class can summon companions to aid in DPS and self-preservation. Although you have to have paid for Summerset to open this class, it is worth the investment for the sheer customizability of the Warden, which when focusing on stamina, opens up a whole new host of possibilities. 
Class PvP Overview
Brilliant in groups fighting situations
Bull Netch can maintain stamina regeneration 
You get a bear as a companion - what more do you want?
High movement speed, making it great for running away with a scroll
Swift with ranged or close combat
A brilliant choice as a solo PvP player also
PvP Usefulness Rating: 85/100
1 - Magicka Templar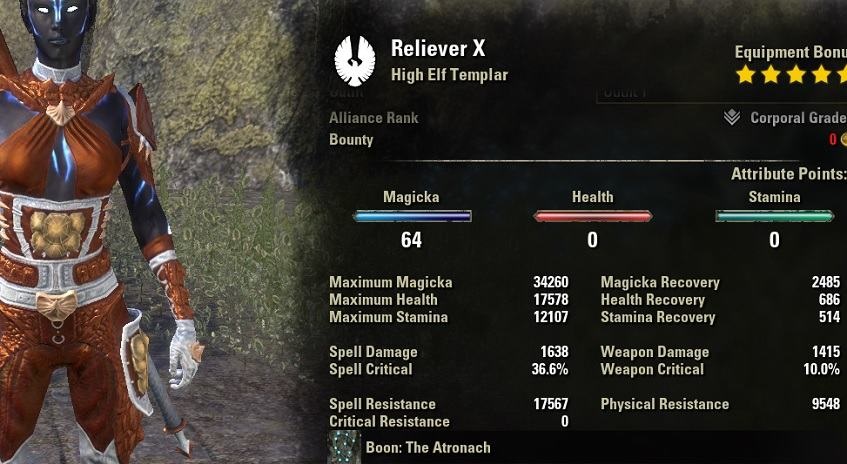 Often referred to as the strongest PvP class, the Magicka Templar is so often played due to its ability to switch roles. Whether you prefer to play as a tank, healer or damage dealer, the Magicka Templar has something to offer you. With self heals, great compatibility in a group and strong bursts of damage, the Magicka Templar is great no matter the situation. 
Class PvP Overview
Healing, healing, healing - whether yourself or a group, Magicka Templars are a must play in PvP
DPS Supreme - Not only can they aid themselves and others they will rip the enemy a new one with a single bolt 
Group Support - as a healer or as DPS the Templar packs a punch
A strong build with unwavering attack ability
Hard to damage - has survivability 
PvP Usefulness Rating: 90/100
Also Be Sure To Read:
The Best ESO Builds (PvP and PvE)
Image Gallery