Elder Scrolls Online: Morrowind Release Date, Features and Price
Updated: 13 Jul 2017 11:17 am
Morrowind, a legendary chapter in Bethesda's Elder Scrolls franchise.
Elder Scrolls Online Morrowind Will Be Released on 6 June 2017
Fans of the Elder Scrolls Online will be in for a treat on 6th June as Bethesda launches its highly anticipated expansion, Morrowind. For those of you who don't know, a standalone game called "The Elder Scrolls III: Morrowind" was developed back in 2002 by Bethesda Game Studios and was critically acclaimed by both critics and gamers alike. The game received an average of a 9/10 rating across numerous game magazines and was widely considered one of the best RPG games of its time. 
What's New In This Expansion?
Players of the elder scrolls online will now get to experience the fabled Morrowind and it will be up to them to help the God Vivec, a legendary warrior and Guardian of Vvardenfell regain his powers and save Tamriel from destruction.
The Morrowind expansion will include these key features:
Bringing players back to Morrowind (700 years before the events of the Elder Scrolls III)
Get ready for a new adventure in Vvardenfell (a new location)
Largest land mass added to the game to date
Play a new Warden Class (a true hybrid healer, tank and dps)
Take part in PVP Battlegrounds - 3 maps, at least 3 play types (Deathmatch, Capture the flag, Domination)
New Trial - In Sotha Sil's Workshop (Clockwork City is a future DLC)
Housing will be available in Vvardenfell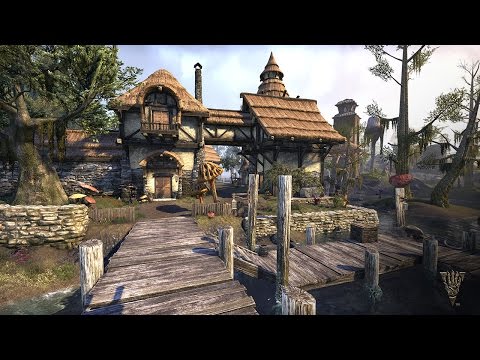 A preview of Vvardenfell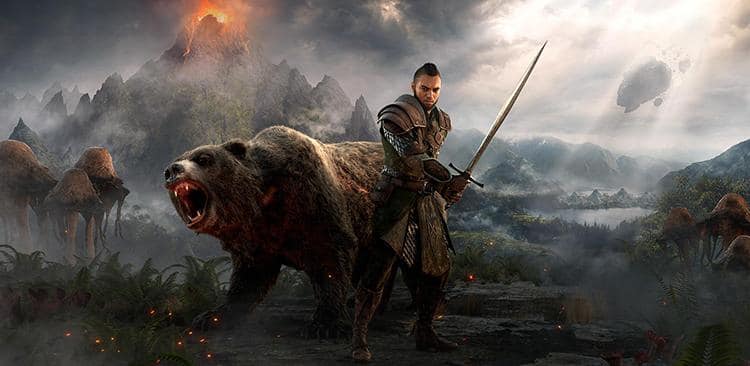 The new Warden class is one with nature, and will be able to summon beasts to aid him in battle
Morrowind Expansion Price
The Morrowind expansion will cost players $39.99. The Elder Scrolls Online was launched back in April 2014 and has grown from a low 2,000 average concurrent players to 11,000 concurrent players in April 2017. It's highest peak was 29,000 concurrent players as of Apr 2017. This growth in player base certainly means one thing. That the game's developers are doing something right and players are staying. It's safe to say that the majority of current players are happy and probably encouraging their friends to join them, thus expanding the player base through word of mouth.
It will be interesting to see how the player base reacts to this expansion. Hopefully it will appease the long time ESO player's sense of nostalgia and for the masses, satisfy their desire for new epic loot and thrilling adventures.
You may also be interested in:
Why Players are Leaving World of Warcraft to Play Elder Scrolls Online
5 Interesting Facts You Need To Know About The Elder Scrolls Online: Morrowind
Elder Scrolls Online Surpasses World of Warcraft's Player Base With 8.5 Million Players?