Top 15 Free Space Games To Play Right Now
Updated: 28 Sep 2019 1:53 pm
Earth is overrated. Space is where it's at
Who doesn't love the wonders space has to offer? A sci-fi world filled with several hidden things to discover that there's no way you'd get tired of it!
What's that? You don't have enough to go there? Nonsense! Space can be free!
Here are 15 Free Space games you can start playing right now!
15. Hades' Star
Hades' Star Gameplay Trailer
Hades' Star has you participating in a galaxy with thousands of players as the world around constantly evolves. Discover different star types that will aid you in victorious battles.
What's great about Hades' Star:
Ability to grow an empire that will give you domination within the galaxy
Different stars allow for unique approaches to fighting such as: cooperating with other players, Time changes, and fast PvP action
Receive new rewards the more you participate in the game that will help build your empire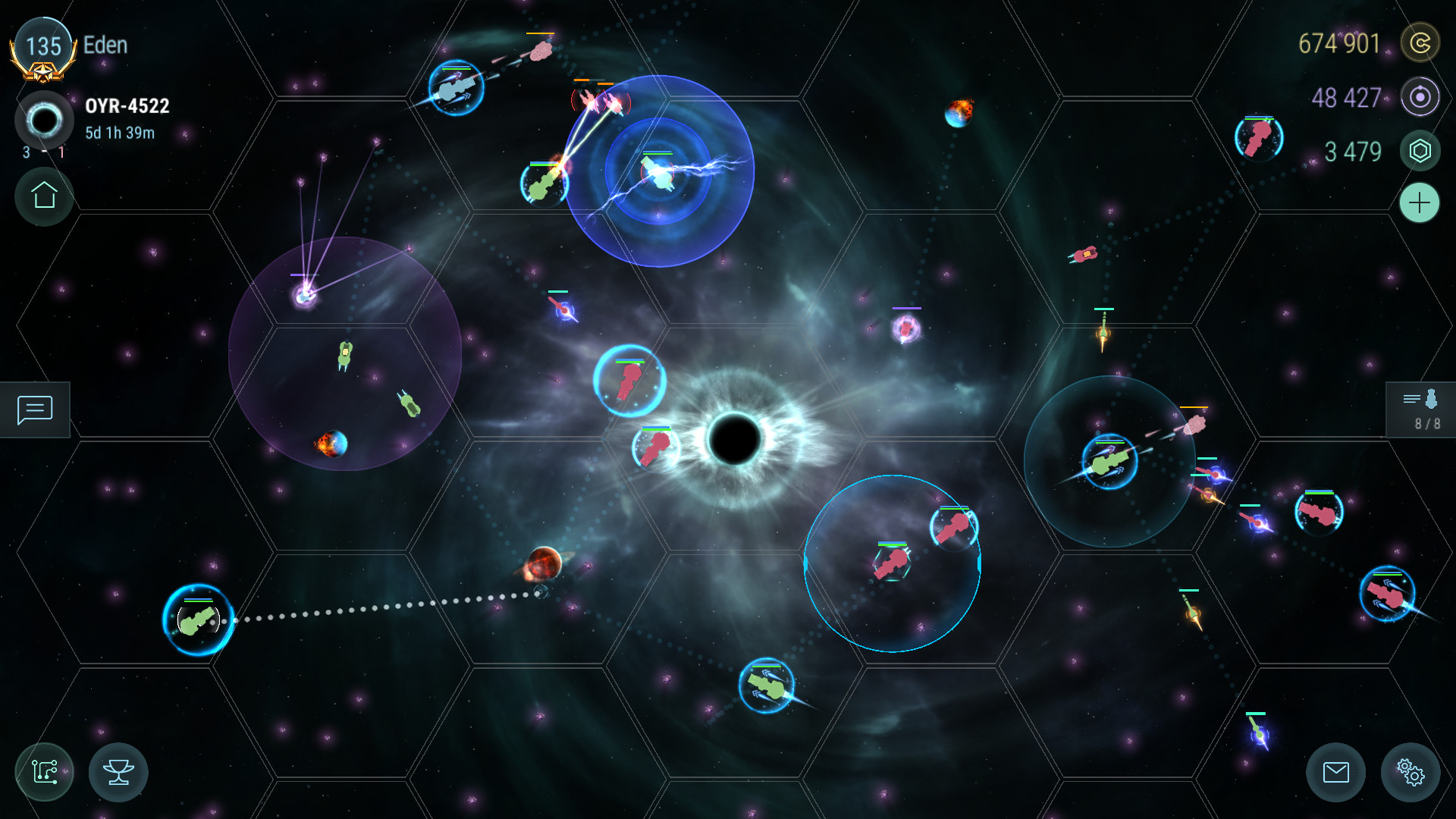 Play with or against others to claim victory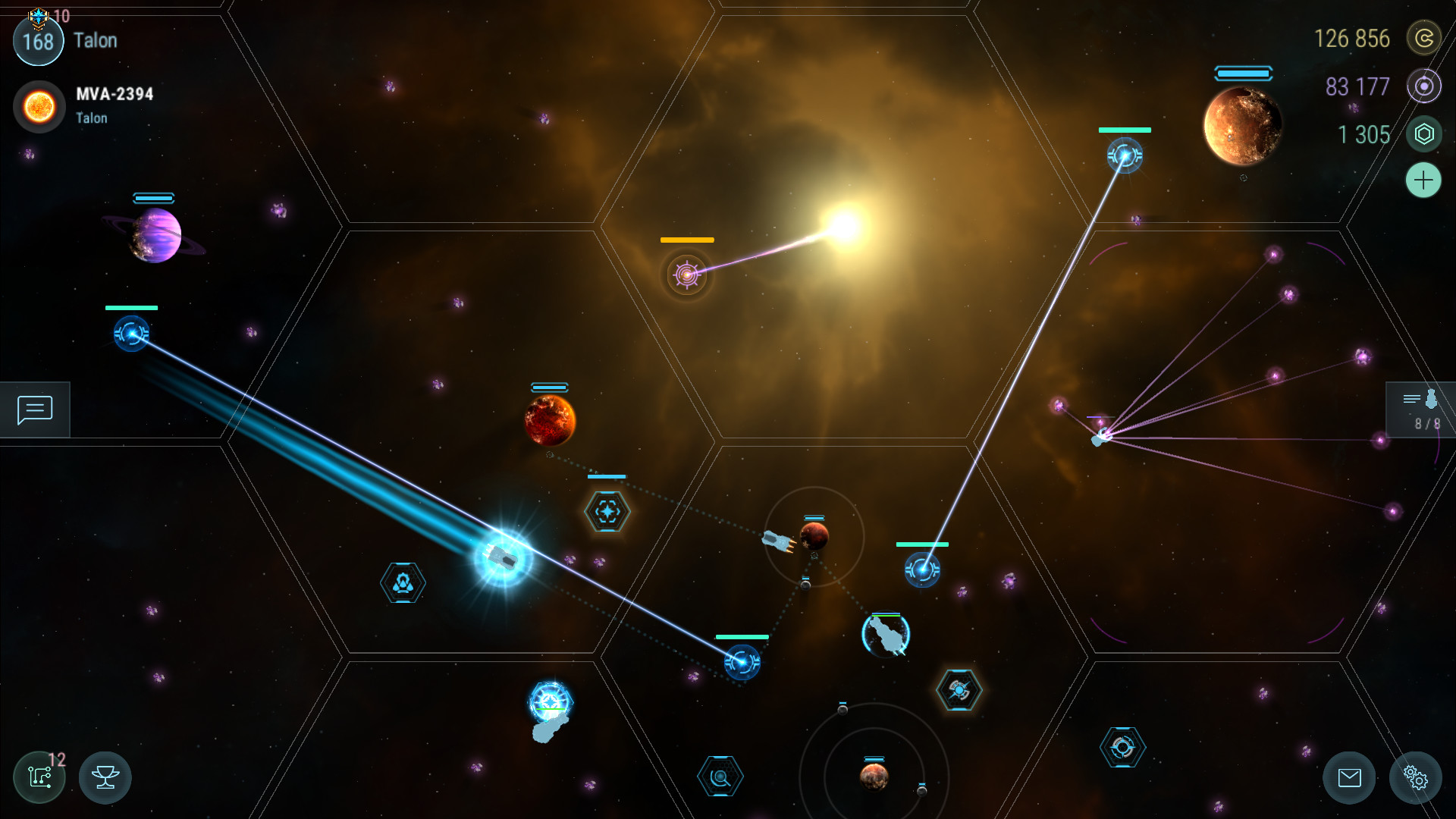 Build your empire and dominate the galaxy
14. Subspace Continuum
Subspace Continuum Gameplay Trailer
Subspace Continuum is a top-down multiplayer space shooter. Being one of the longest online action games, you'll find that this is an easy to play, but very hard to master game.
What's great about Subspace Continuum: 
Engaging fast paced combat and weapon choices with an active and helpful community by your side
Several game modes with customized arenas and unique ship settings
Responsive controls attached with a simple interface allows you to get right into the action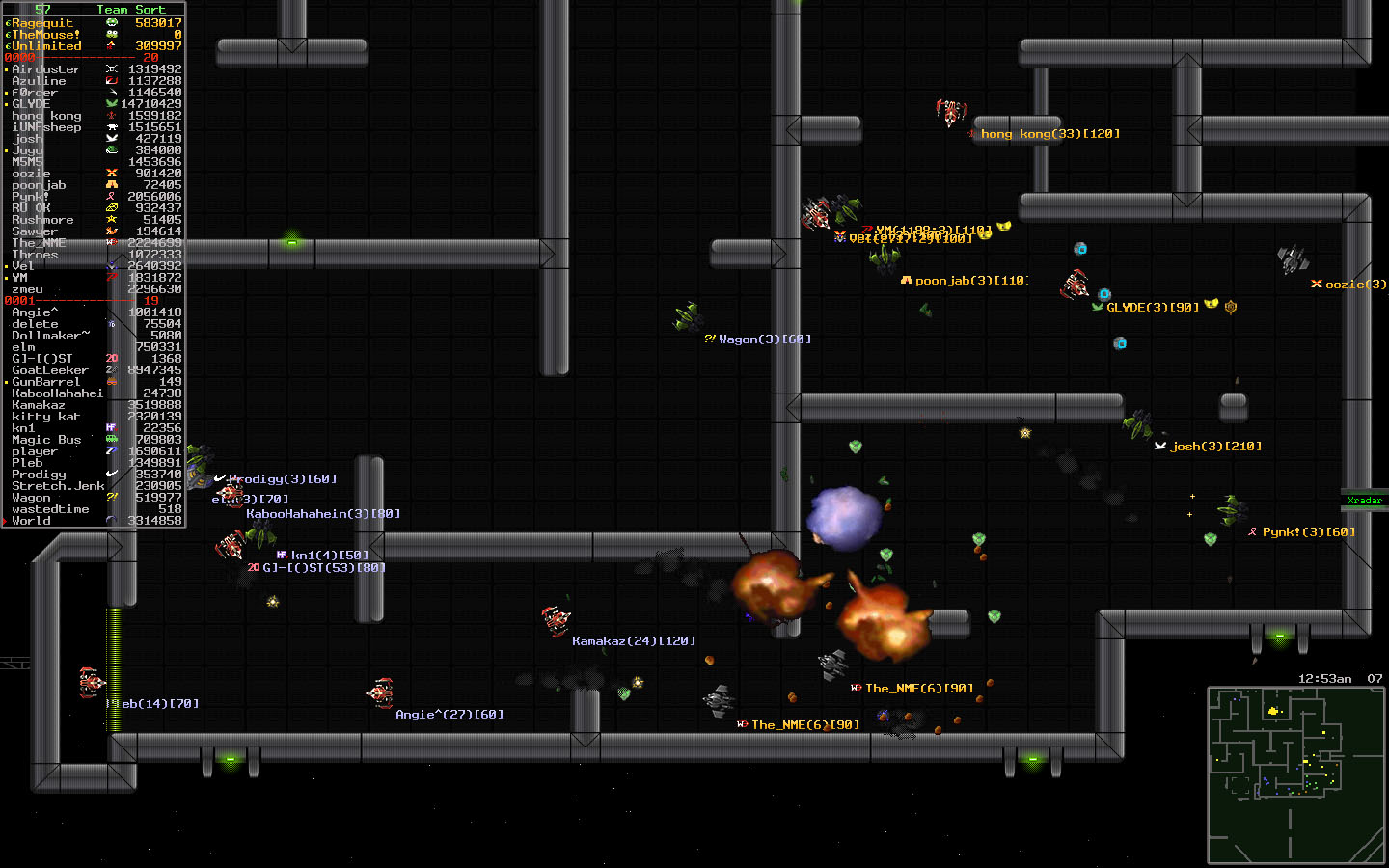 Join an active community that will help you learn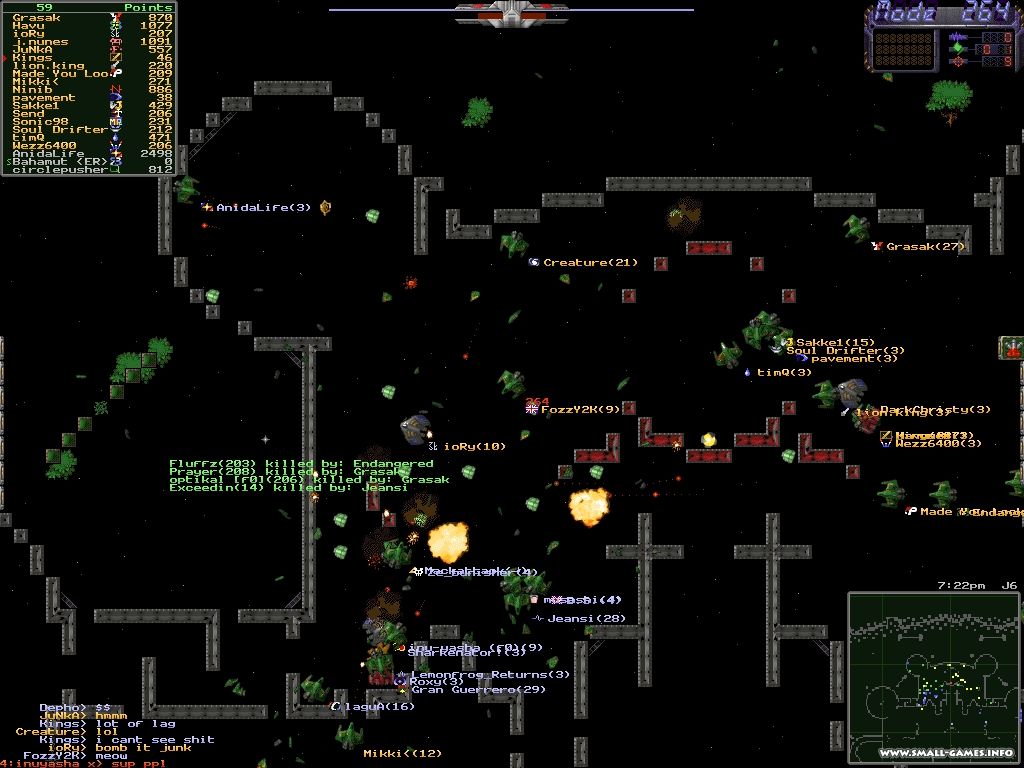 Several different arenas that will have you think of new approaches
13. Galcon 2: Galactic Conquest
Galcon 2: Galactic Conquest Trailer
Galcon 2 is a demolition derby in space! Conquer the galaxy in a fast multiplayer action paced game that has you sending swarms of ships across planets.
What's great about Galcon 2: Galactic Conquest:
Battle for galactic reign in tournaments to prove your strength and skills are worthy
Different ship shapes such as triangle and trapezoid allow for a bit of customization
Travel to galaxies filled with ice and lava as you take Galcions from the weak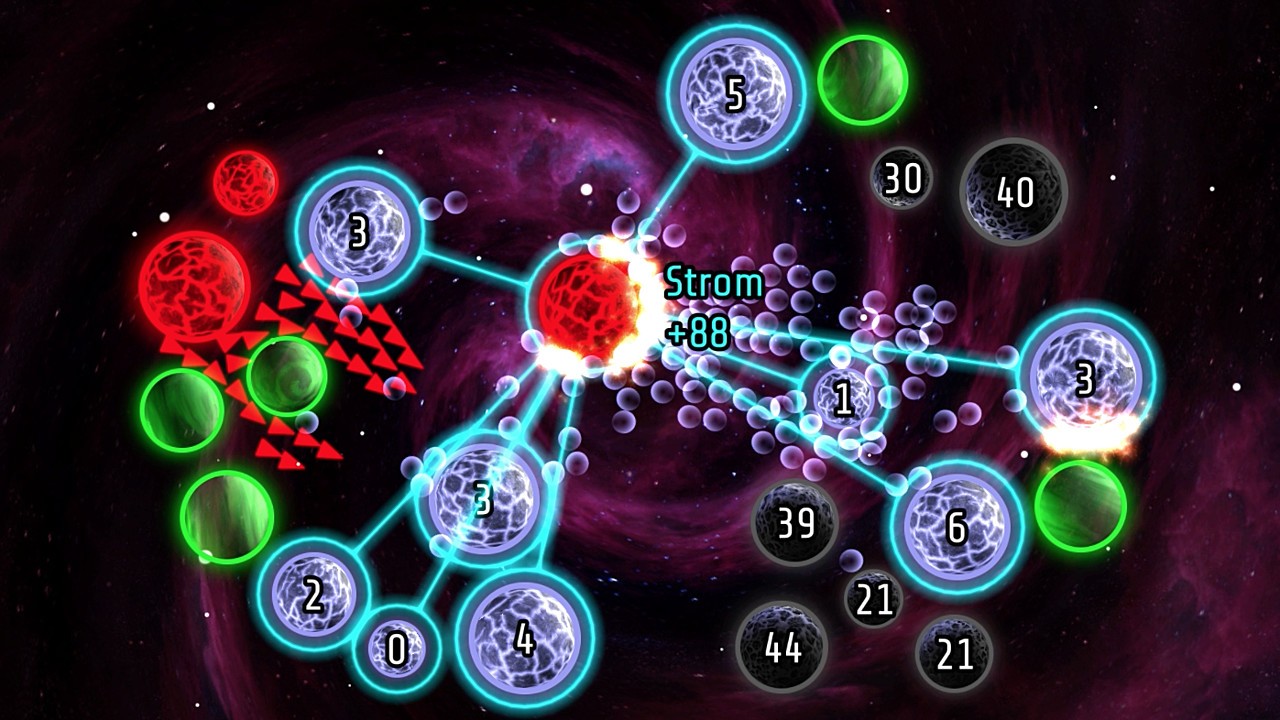 Conquer the galaxy in RTS style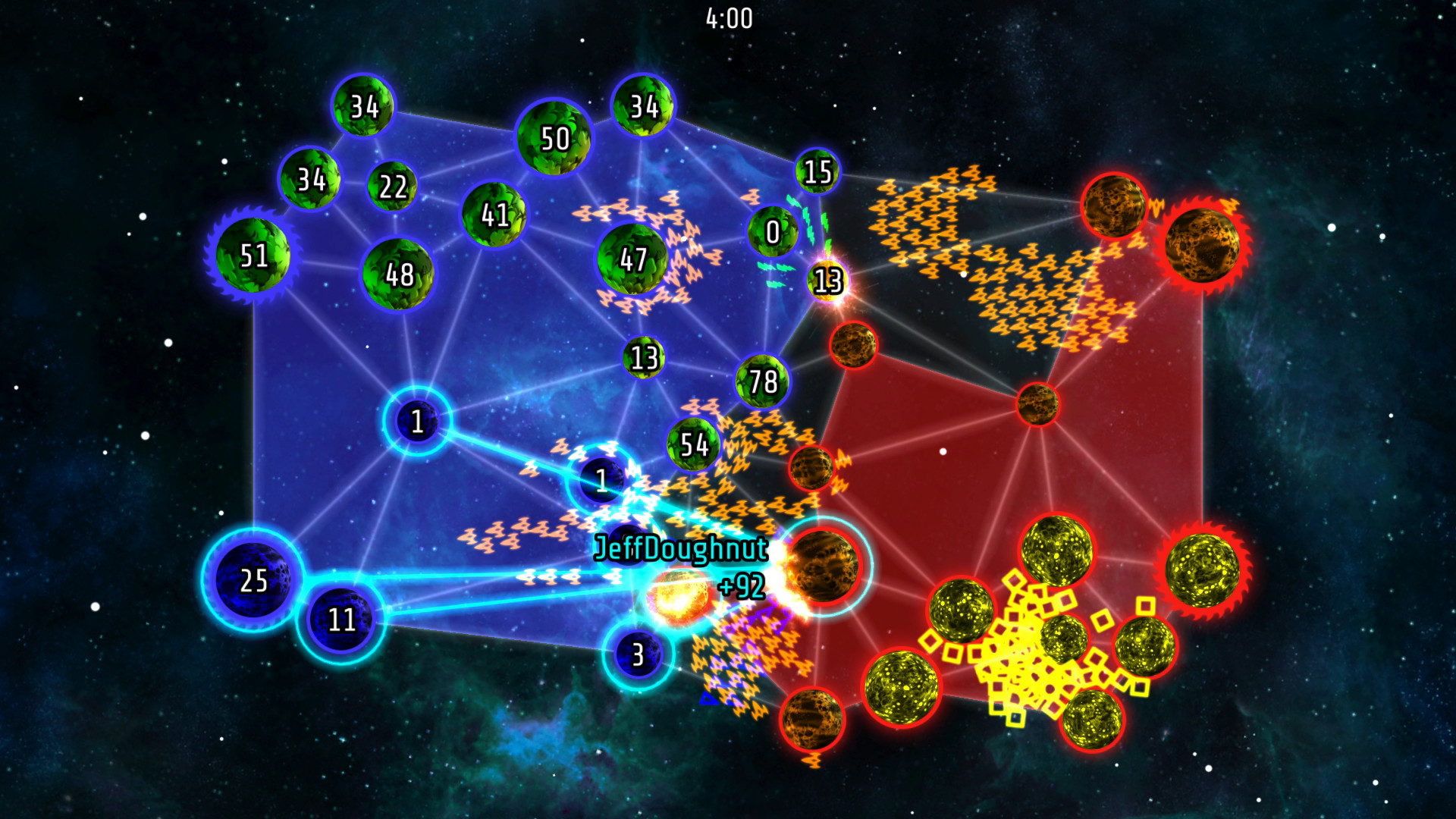 You're gonna need to bring your A game to prove yourself in this space demolition derby world.
12. Star Realms
Star Realms Gameplay Trailer
Enter the world of space(again)m but with deckbuilding? Star Realms is a very popular game that combines Trading Card Game style with addictive deck building! It's worth mentioning there is a Full Game version as well with a lot more features if you decide to give it a shot!
What's great about Star Realms:
The battle can take you many places as you play with friends and on different devices so you never have to worry about playing in one place
Play with up to 4 factions with unique abilities and unleash combos that will aid you on your victory
With several cards to gain each game the strategy possibilities are endless. As you gain more cards, you must evolve your strategy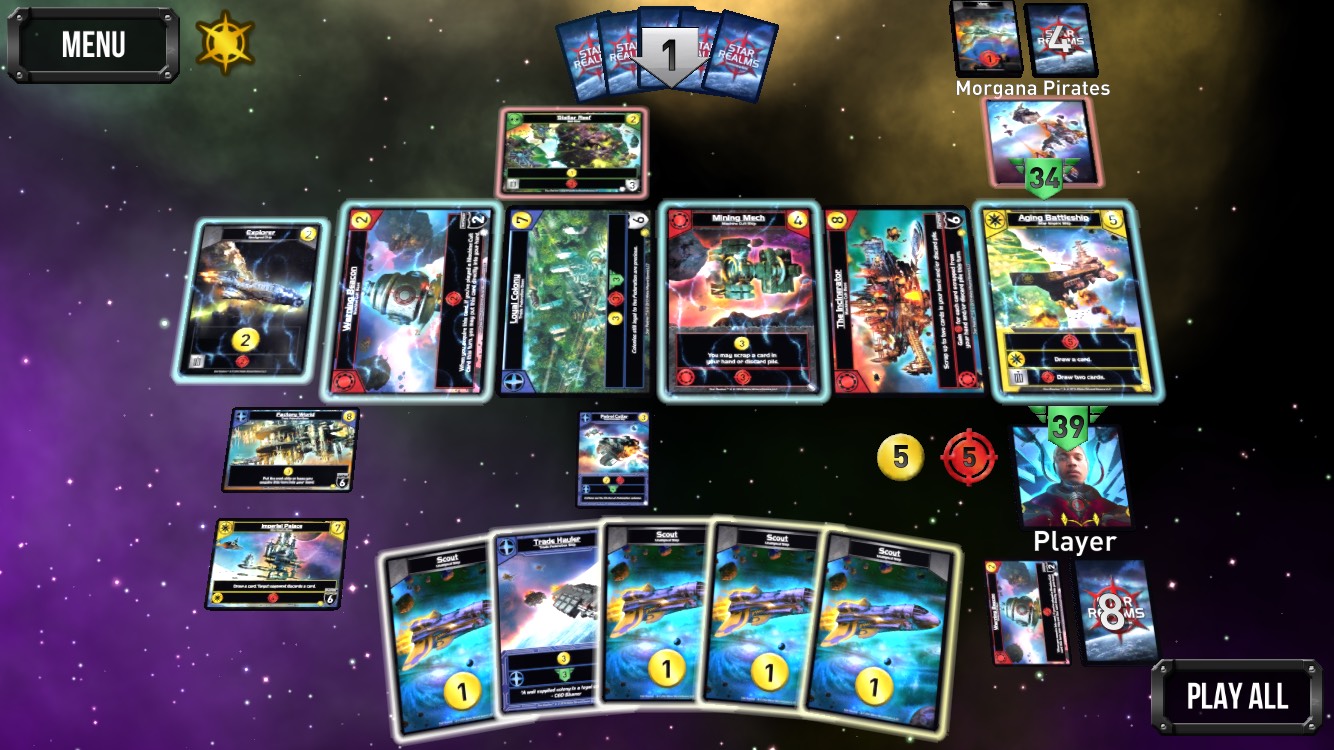 Choose from several different cards each turn
 Different A.I. allows for more challenging competition
11. Star Crusade CCG
Star Crusade CCG Gameplay Trailer
Star Crusade is a digital collectible card game in a sci-fi universe where you play as one of 6 factions and fight for an unclaimed sector of space.
What's great about Star Crusade CCG:
Customizable deck size with over 400 cards to choose from gives the player an unlimited approach to strategy
Explore the world of space and discover the history of the Star Crusaders with hand drawn illustrations
Hone your skills in this easy to play, but hard to master game in ranked play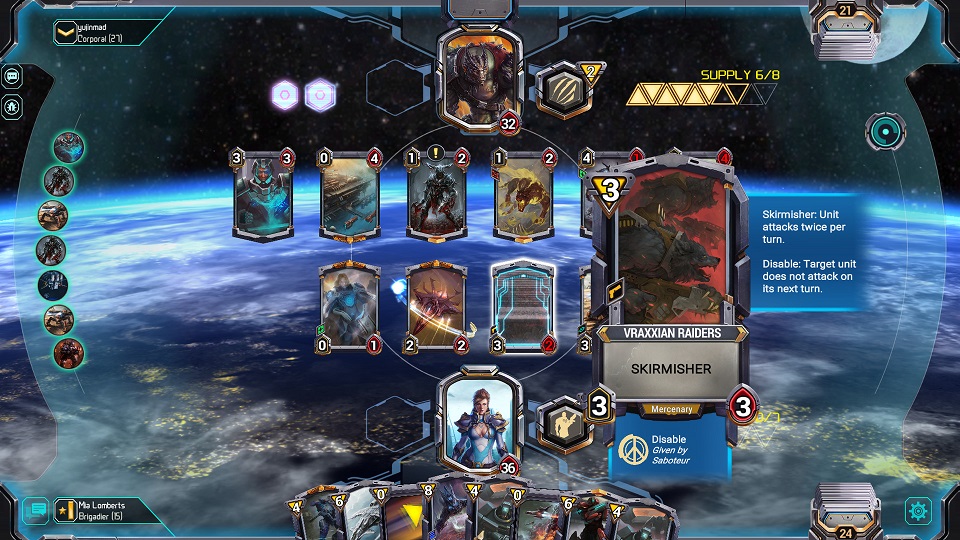 Make the right choices that will determine your victory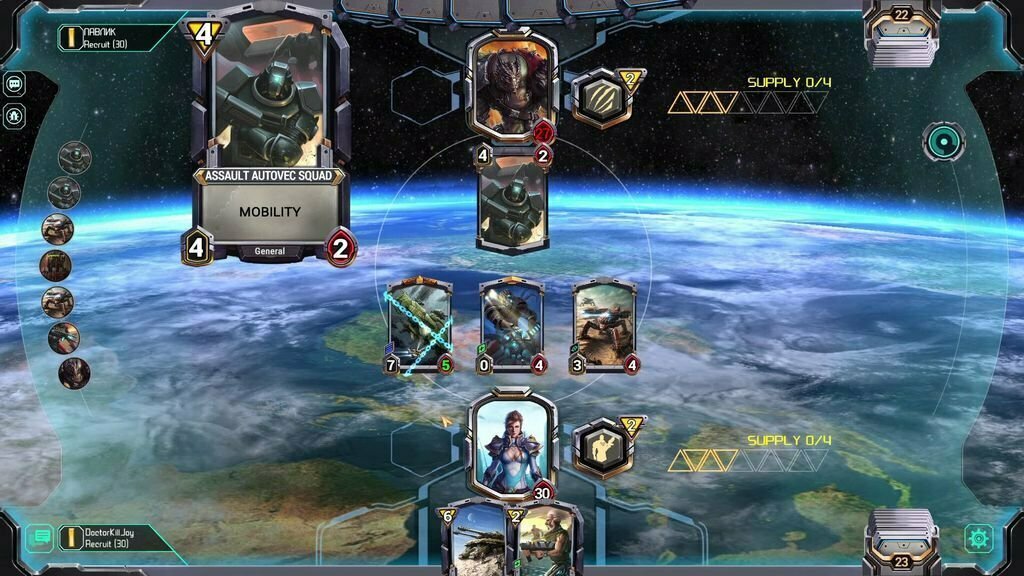 Play against others and see where you rank
10.Star Conflict
Star Conflict Gameplay Trailer
Play the role of an elite pilot in this massive multiplayer space simulation. Encounter both PvP and PvE action as you survive against the mayhem outer space battle has to offer.
What's great about Star Conflict:
Command different spaceships and work your way up to run your own command fleet
Choose from over 9 tactical roles and hundreds of possibilities for modifications
Choose the way you want to battle: Stealth-like, Full Force, from afar to perfect your strategy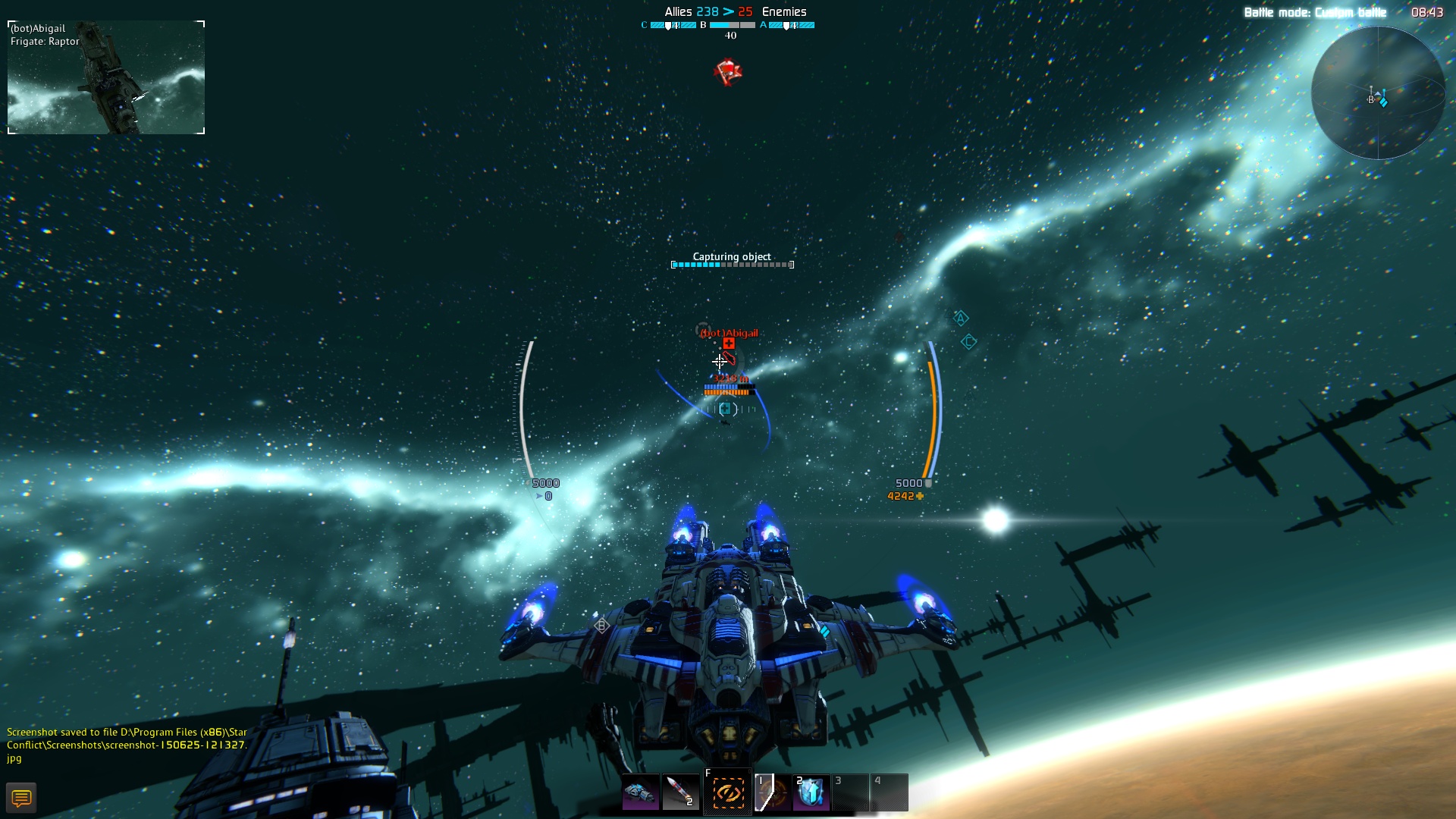 Massive multiplayer space simulation where you choose your own path
Develop your abilities and gain new skills to perfect your tactics
9.Endless Sky
Endless Sky Gameplay Trailer
Endless Sky is a 2D combat/space trading game where you must work your way up the ladder. Evolve from a weak space shuttle to a customizable and upgraded flagship as you explore the galaxy and destroy some pirates!
What's great about Endless Sky:
Choose between over 50 ships and over 100 ship upgrades
Plugin that allows you to create new ships and weapons (with text editor and paint) along with the galaxy editor that allows you to add new planets and star systems
Gain upgrades by helping passengers, bounty hunting, and more! With so many ways to work your way up you get to choose how you do it
Work your way up and become the strongest ship in the galaxy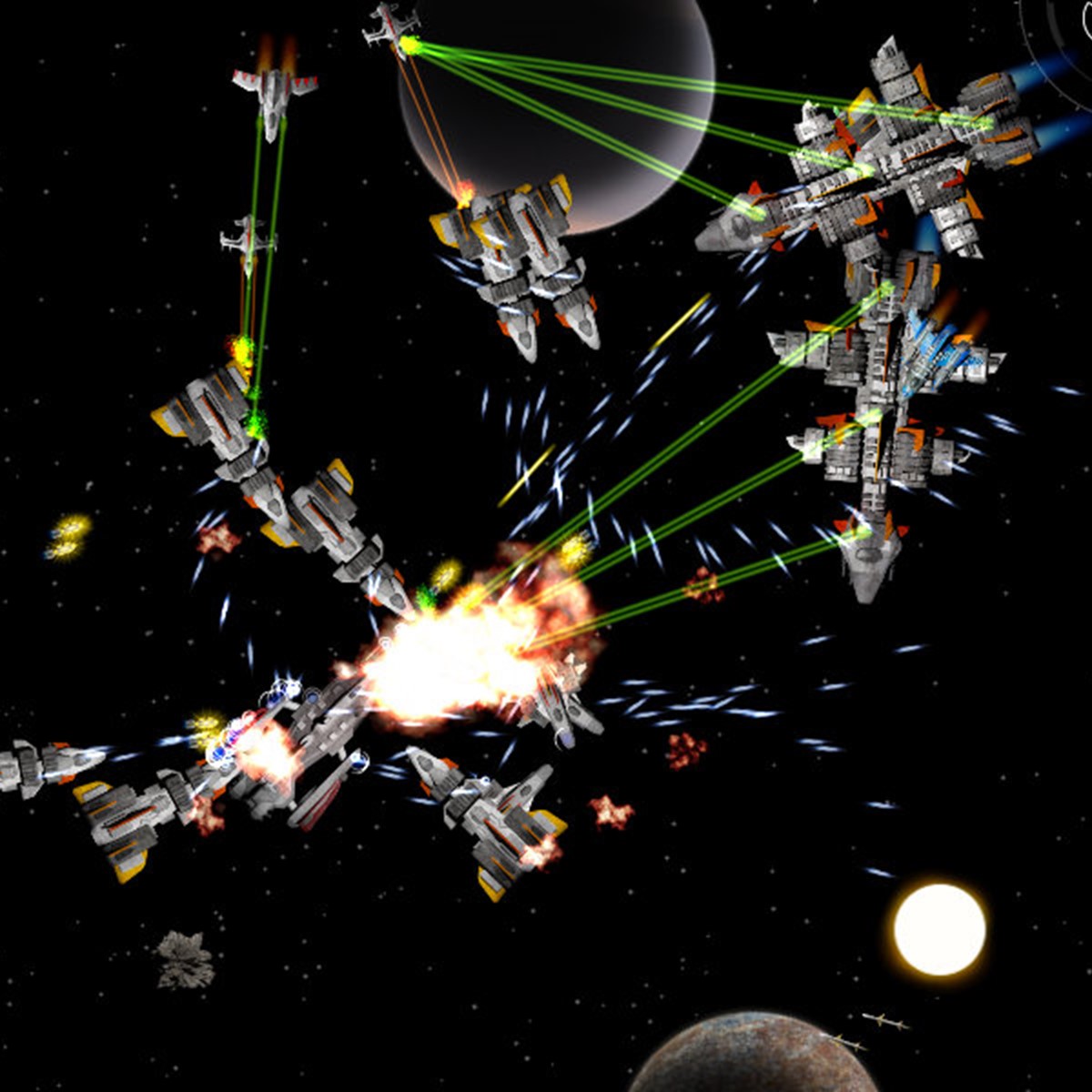 Destroy enemy pirates across the galaxy and upgrade your arsenal
8. Moonbase Alpha
Moonbase Alpha Gameplay Trailer
Ready to head to the moon? NASA has sent you on a trip to the lunar surface and with a new task! Oh no! There's a meteorite that has diminished the life support of the settlement. Put on your trusty astronaut suit and Colonize, Gather information, as you explore the area in order to save the settlement.
What's great about Moonbase Alpha:
 Who says' you have to go at it alone? Team up with friends to restore the lunar colony with communication and coordination
With multiple ways to succeed, you'll be able to apply what you learned from previous playthroughs to new ones that will help you rank higher on the leaderboards
A rover that allows you to transport players AND supplies to the colony. Let's not forget the repair robots you can build to aid you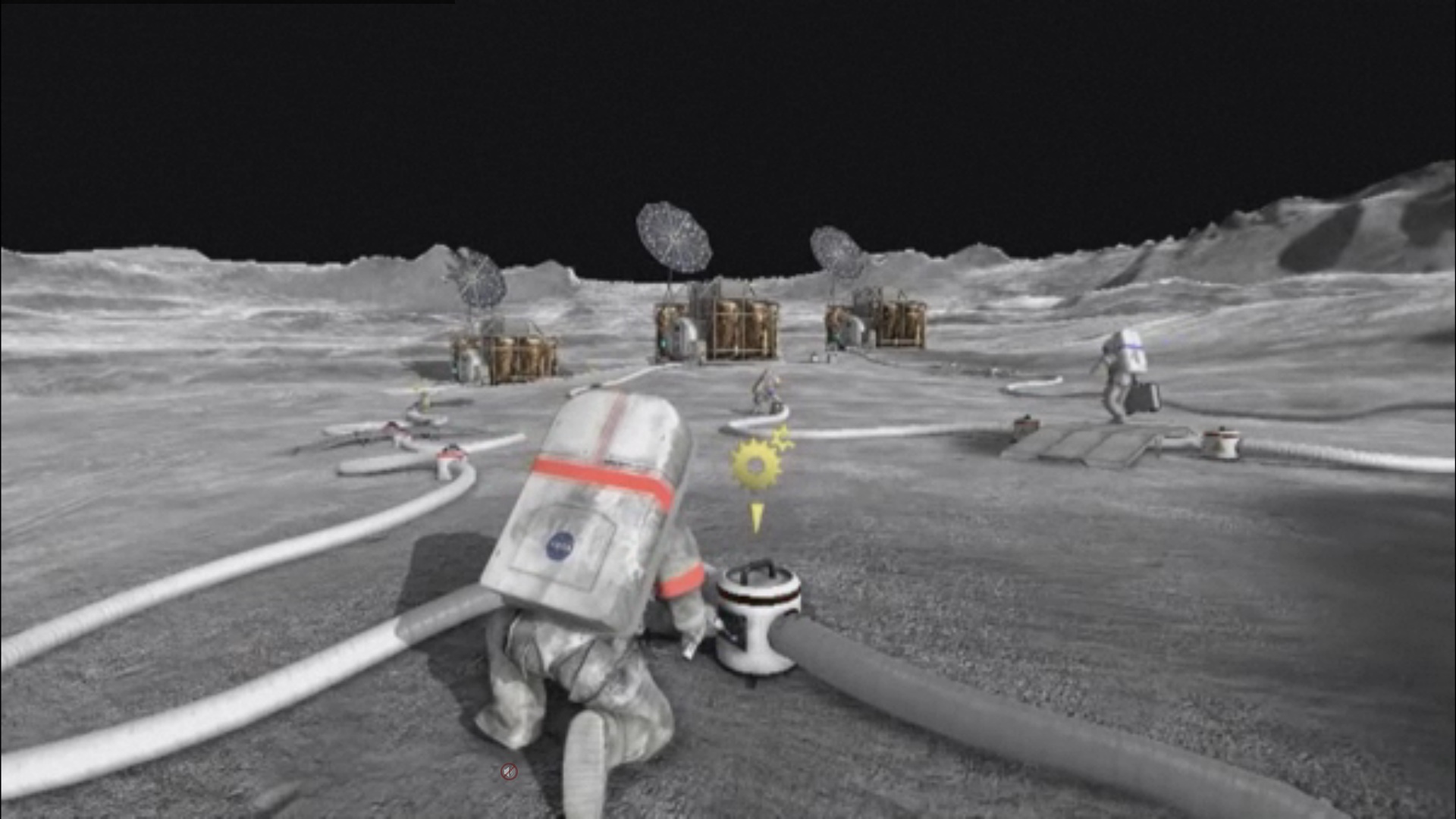 Team up with friends to restore the lunar colony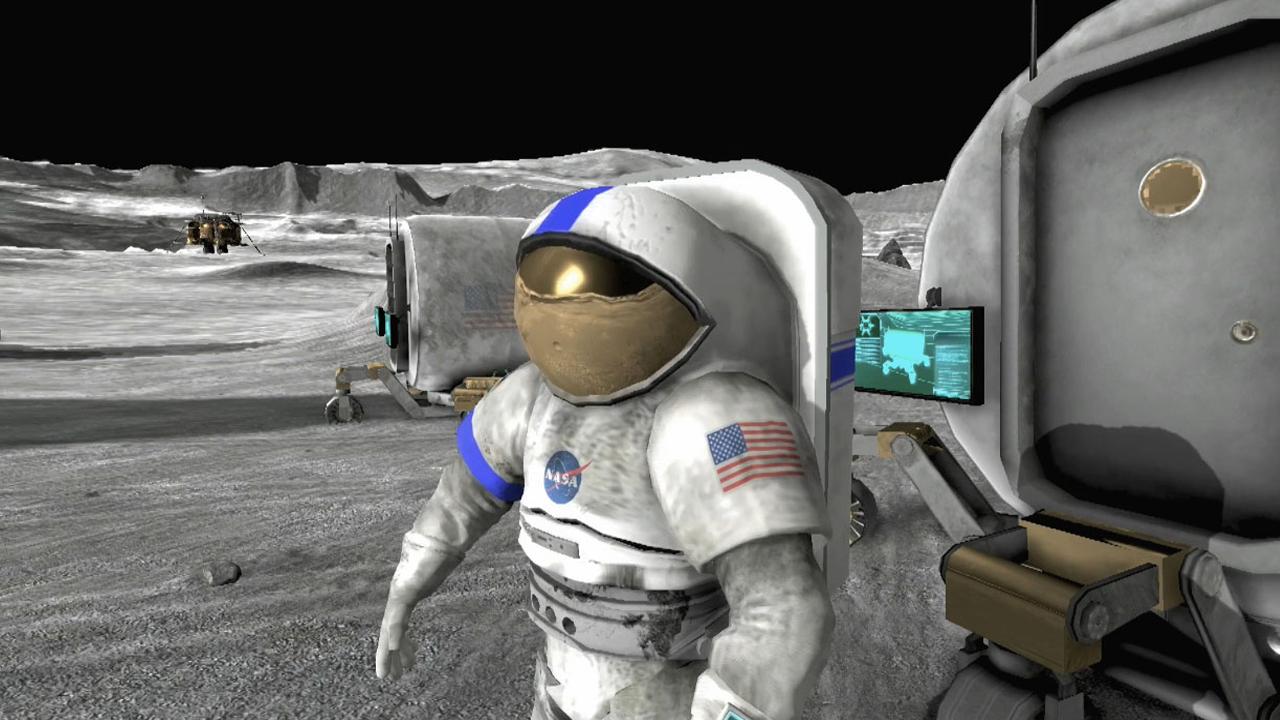 Use your rover to help transport materials
7. The Outer Rim: Survivor
The Outer Rim: Survivor Gameplay Trailer
A face paced action game where you play as up to 5 ships in outer space! Collect power-ups as you take down enemy ships and use various weapon types to complete missions as you command your wingmen across the galaxy!
What's great about The Outer Rim: Survivor:
Several missions that will have you using different ships and collecting multiple power ups that will be used to your advantage
Defend your ships with the help of your wingmen that will help you last longer in battles
Explore the deep world of space as you encounter different environments in your journey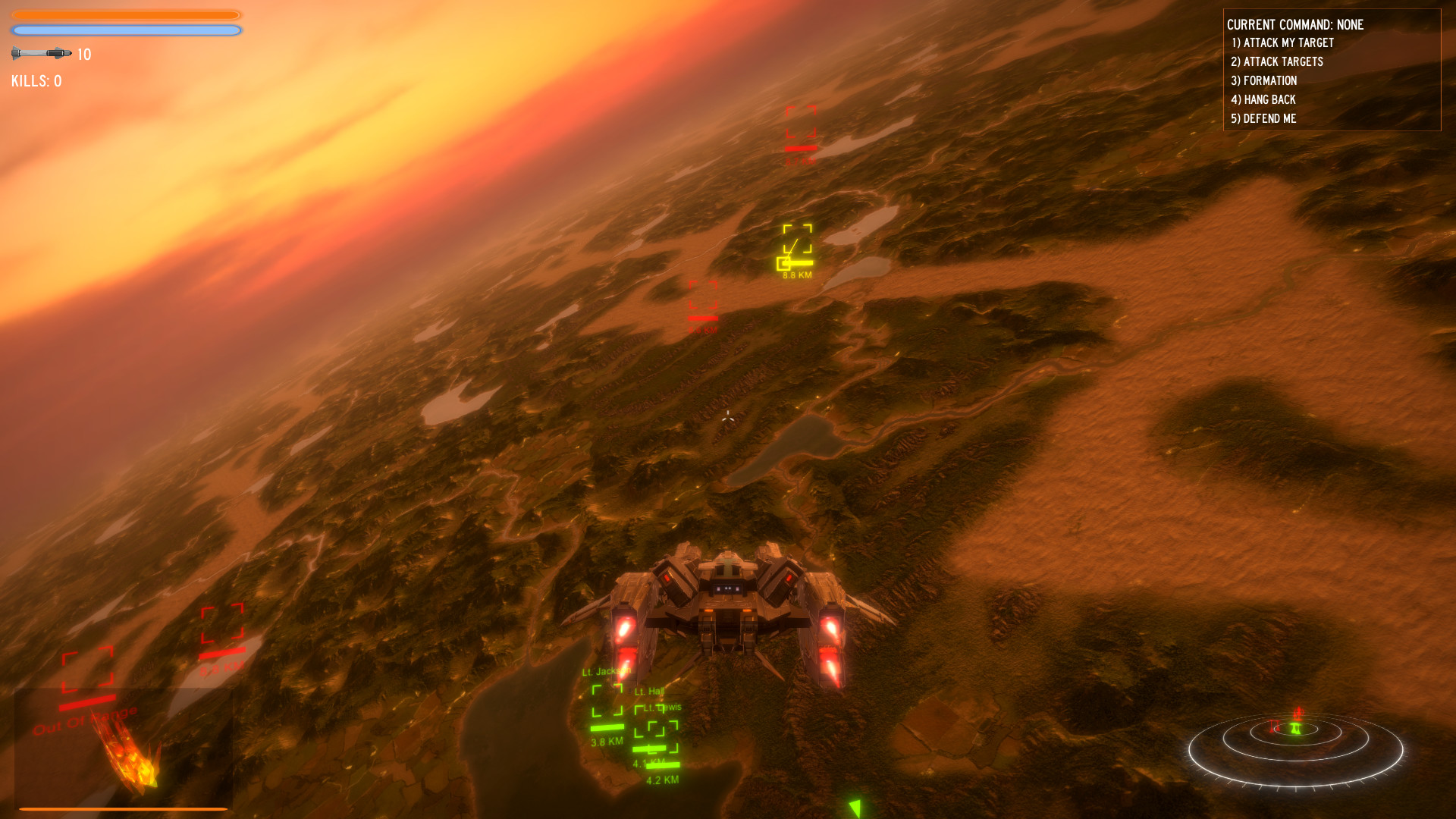 Complete missions with a range of weapons!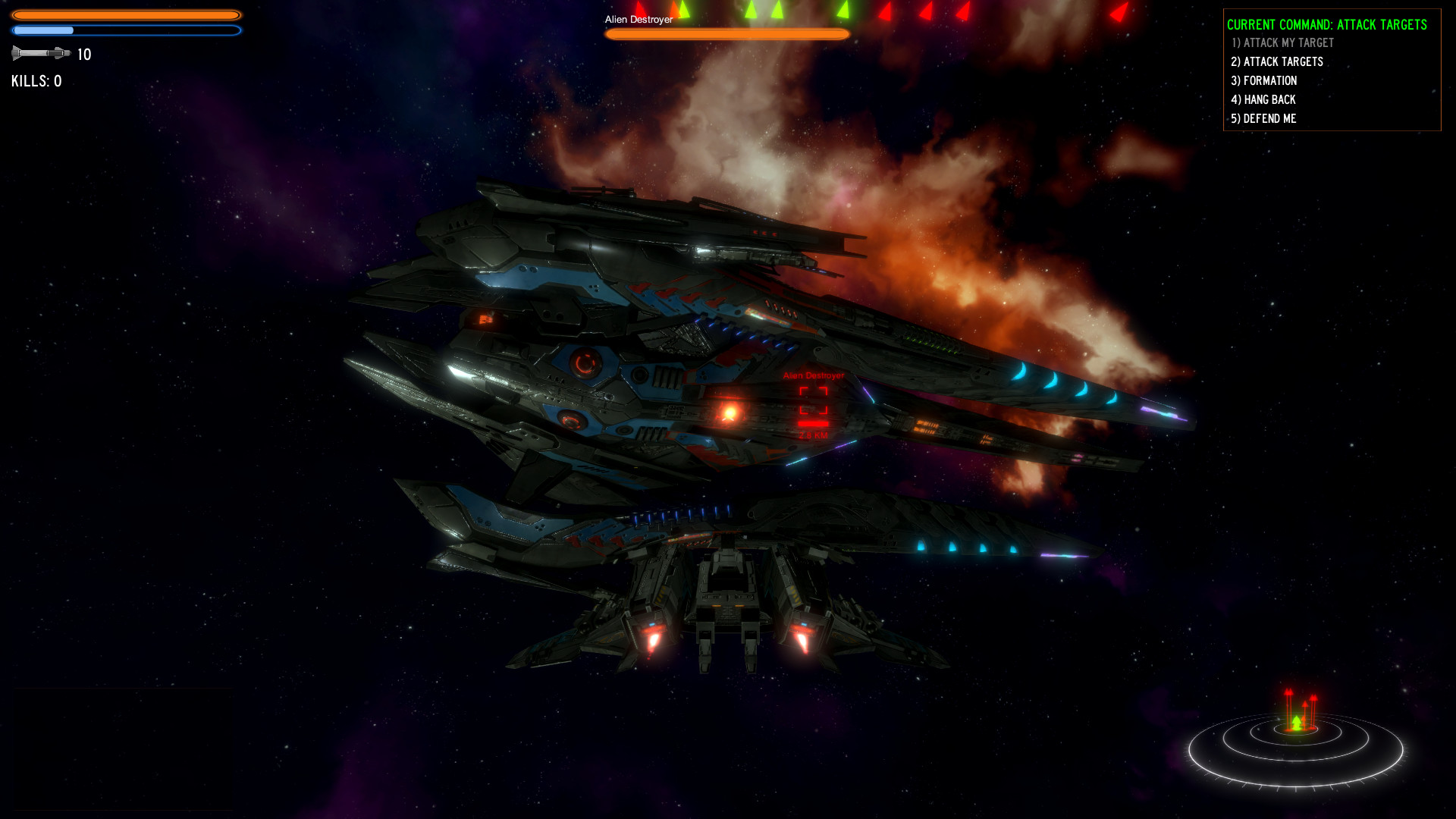 How long can you last in the outer world of space?
6. Gangs of Space
Gangs of Space Gameplay Trailer
A bullet-hell multiplayer rogue-like where your skill determines your success on the battlefield. Mixed with RPG elements along with perma-death, you must make decisions carefully. 
What's great about Gangs of Space:
Hack n' Slash/Shoot Em Up action that will keep you on your toes as you avoid enemy bullets
Multiple weapons to choose from that will play a critical role in your success 
Relies on true skill and RPG elements in order to conquer your foes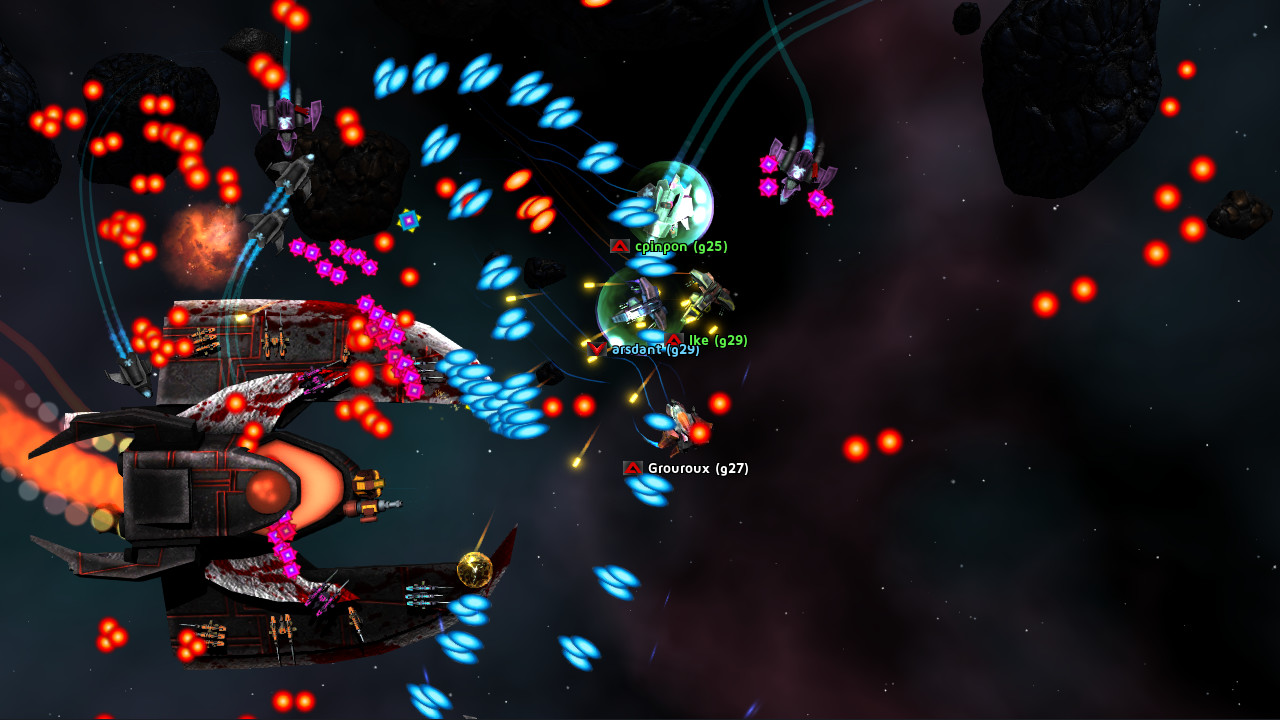 Face multiple enemy ships with your extensive weapon choices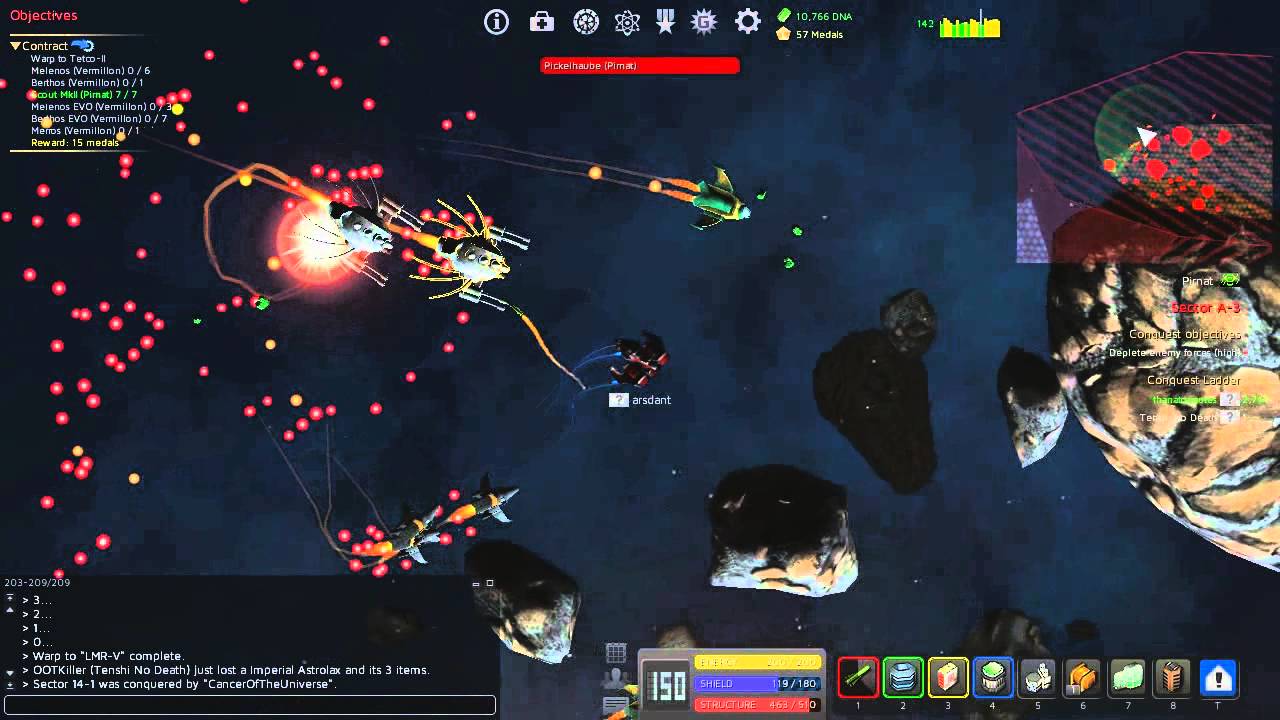 Avoid(or cause) explosive mayhem!
5. VEGA Conflict
VEGA Conflict Gameplay Trailer
It's time to prepare for battle as you command your fleets and start epic wars in space! Prepare different strategies in real-time PVP action and reign victorious against your opponent! However, there have been a few claims on the "pay to win" aspect of the game that not many are fond of.
What's great about VEGA Conflict:
Take the battle anywhere you want thanks to the compatibility with phones, tablets, and browsers
Customize the war YOU want with different ships, targets all without having to wait your turn. This IS war after all
Team up with other players to take on others in rebellious fashion to take back the galaxy from the VEGA federation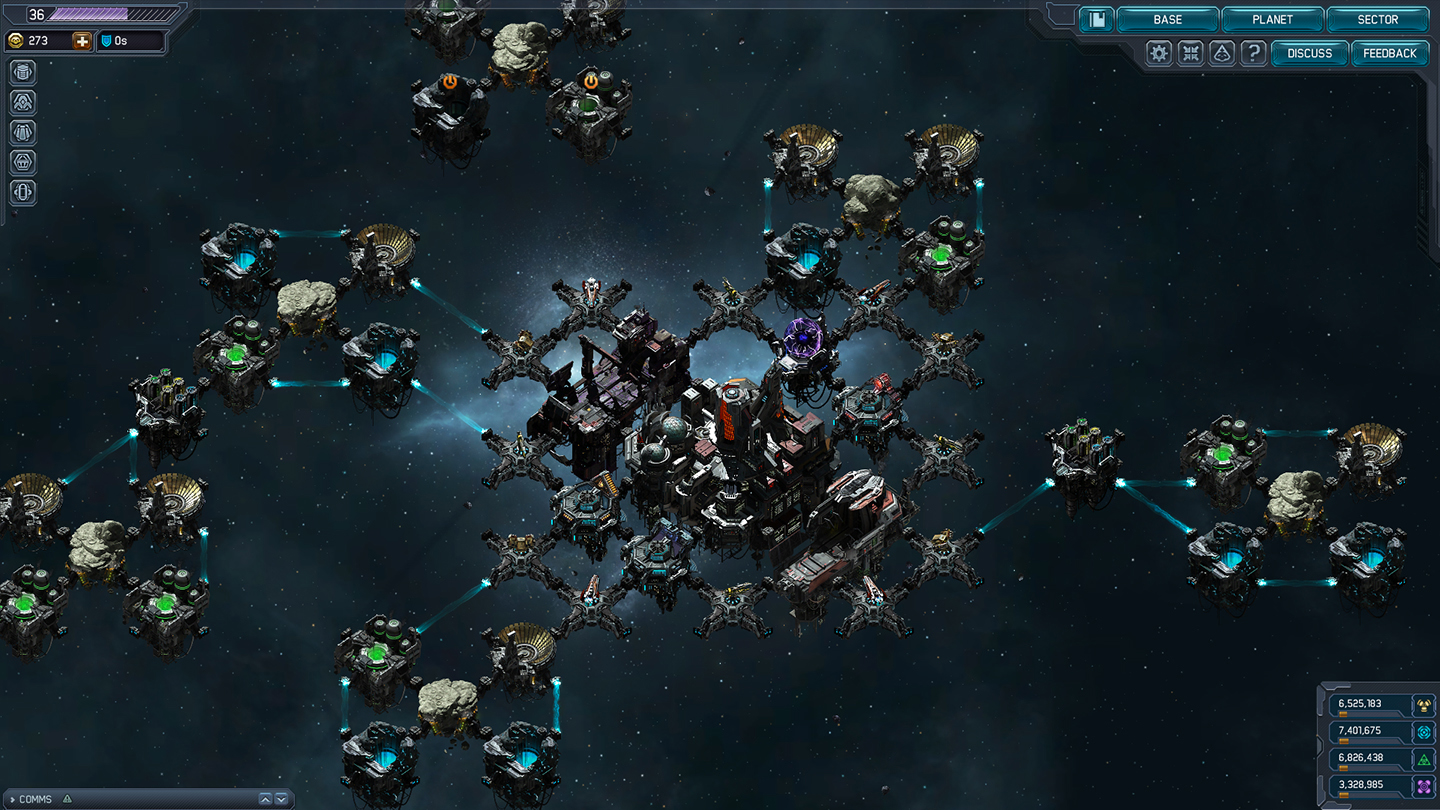 All those ships are ready at your command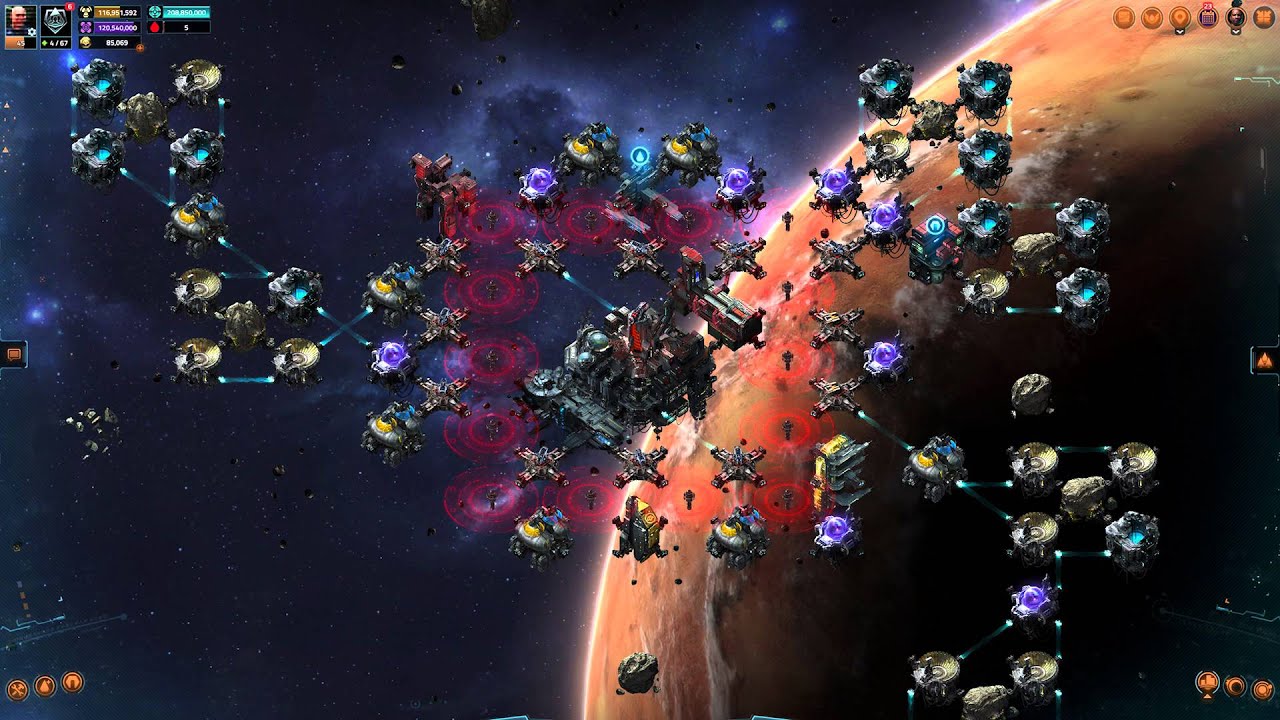 Conquer the galaxy with your own strategies and approaches on war
4. Istrolid
Istrolid Gameplay Trailer
Istrolid has you create your very own spaceships that will be used to fit your playstyle as you face other battleships. Design a number of ships for any situation that will give you a strategic advantage against the enemy!
What's great about Istrolid:
Collect more parts to build better and stronger battleships in order to take over the galaxy
With layers of customization, you can try multiple strategies and test your creativity before taking them out into the real battlefield
Different ships have their strengths and weaknesses and you get to decide which ones to take with you. From speedy destroyers to hulking battleships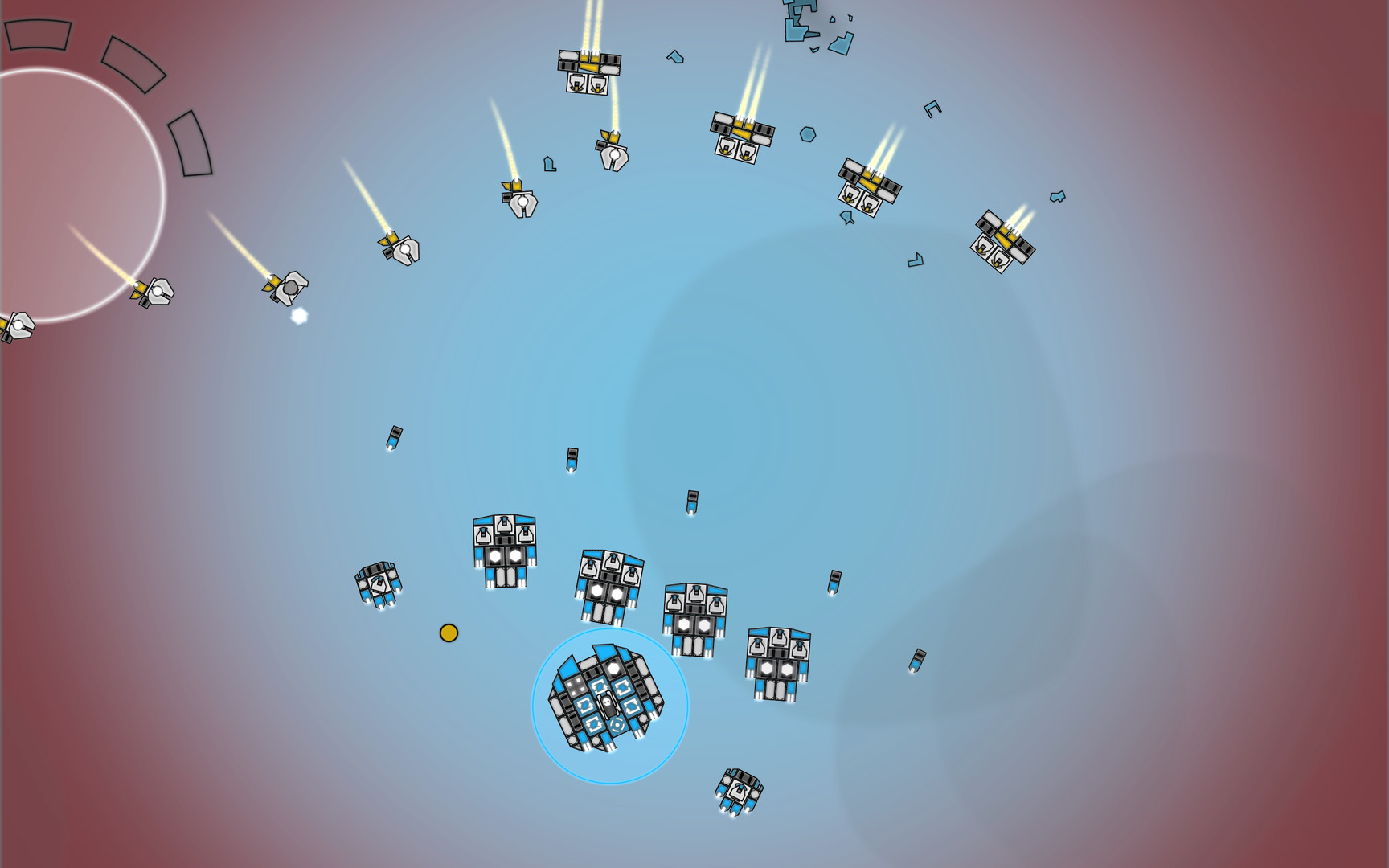 Customize battleships to your liking to take out foes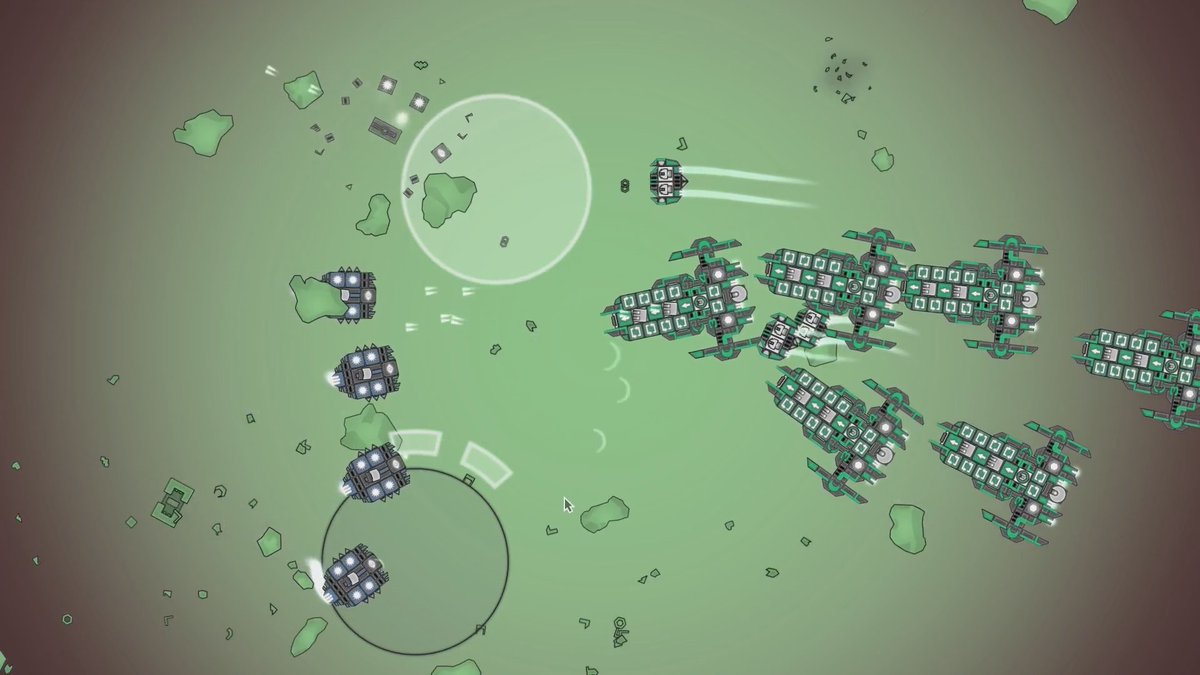 With a variety of different ship choices, your creativity is the limit
3. Sunrider: Mask of Arcadius
Sunrider: Mask of Arcadius Gameplay
Mask of Arcadius has you embark on a journey across the galaxy as captain Kayto Shields. Although you lack experience, the Sunrider vessel will help you along the way. You are humanity's last hope to fight against the evil that plans to wipe out all of life!
What's great about Sunrider: Mask of Arcadius:
Explore a deep world as you fight off galactic enemies throughout the stars and discover the world's history
Build strong relationships with allies that will aid you on your journey, discovering their backstories.
Complete missions while managing your squadron and group of pilots that fit your playstyle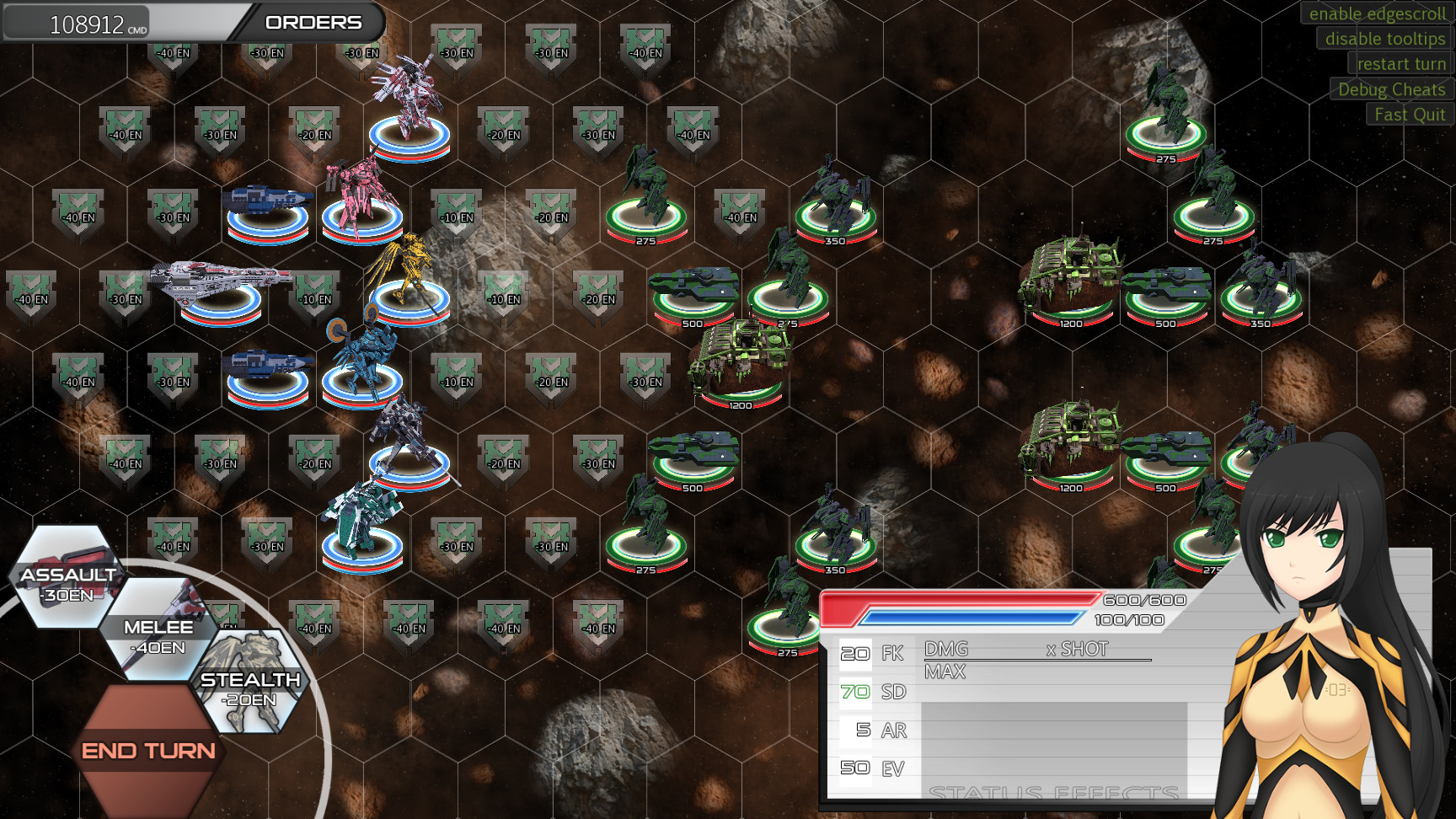 Purchase stronger weapons to maximize your arsenal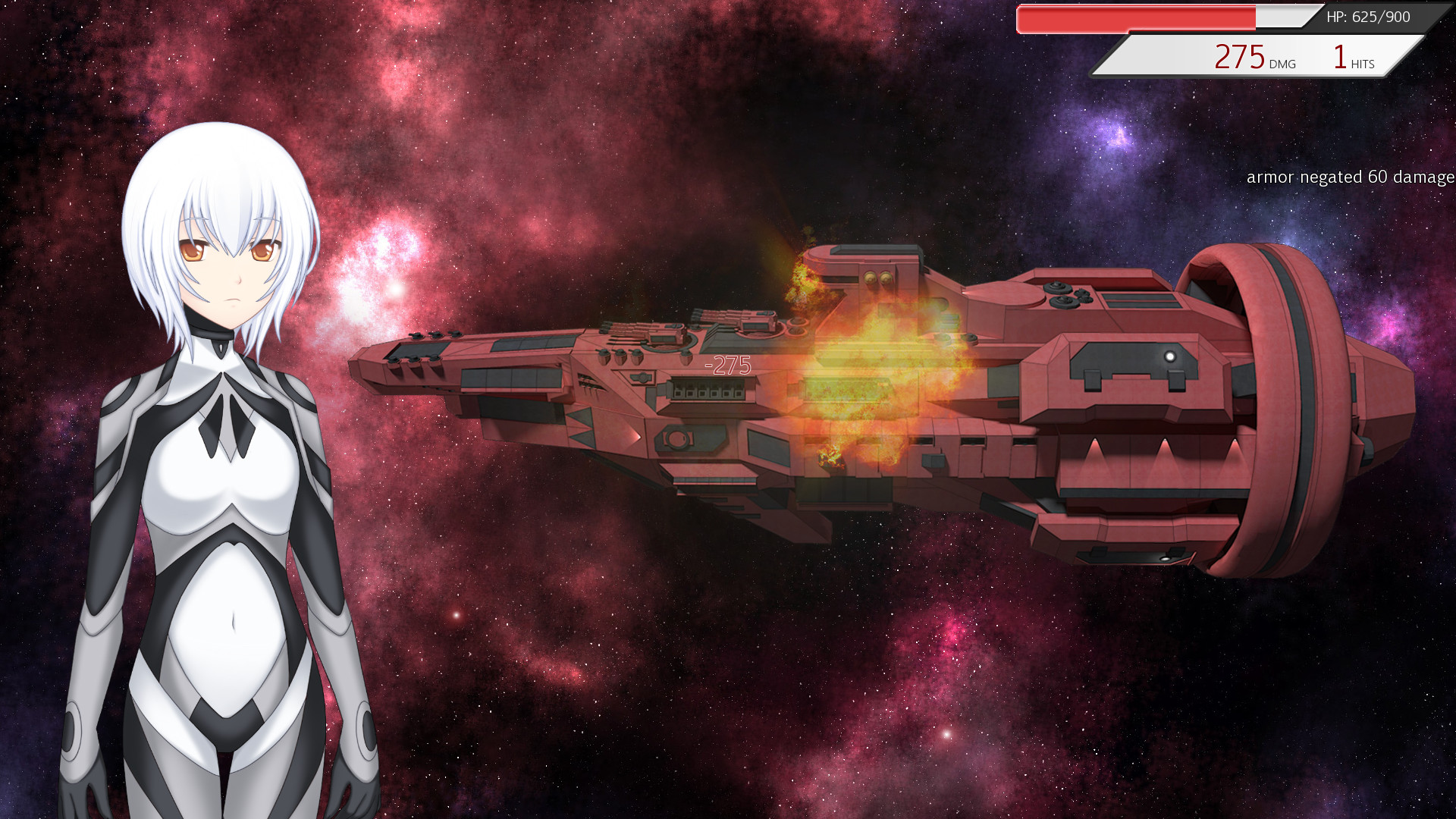 Will you be able to stop the evil forces from taking over?
2. Star Trek Online
Star Trek Online Gameplay
Have you ever wanted to take the captain's chair in the world of Star Trek? Well now you can! Customize your captain and go through your own Star Trek experience as you play over 160 episodes and different character arcs in space AND on land. Explore lands that no one dares to go, meeting new life and become the leader you aspire to be!
What's great about Star Trek Online:
New worlds and foes to discover that will put your leadership skills to the test
Being able to build your starship and bridge crew the way you want to truly gives the feeling of doing things your way
Constantly updating content of worlds, enemies, and characters from the Star Trek universe give you something to look forward to when playing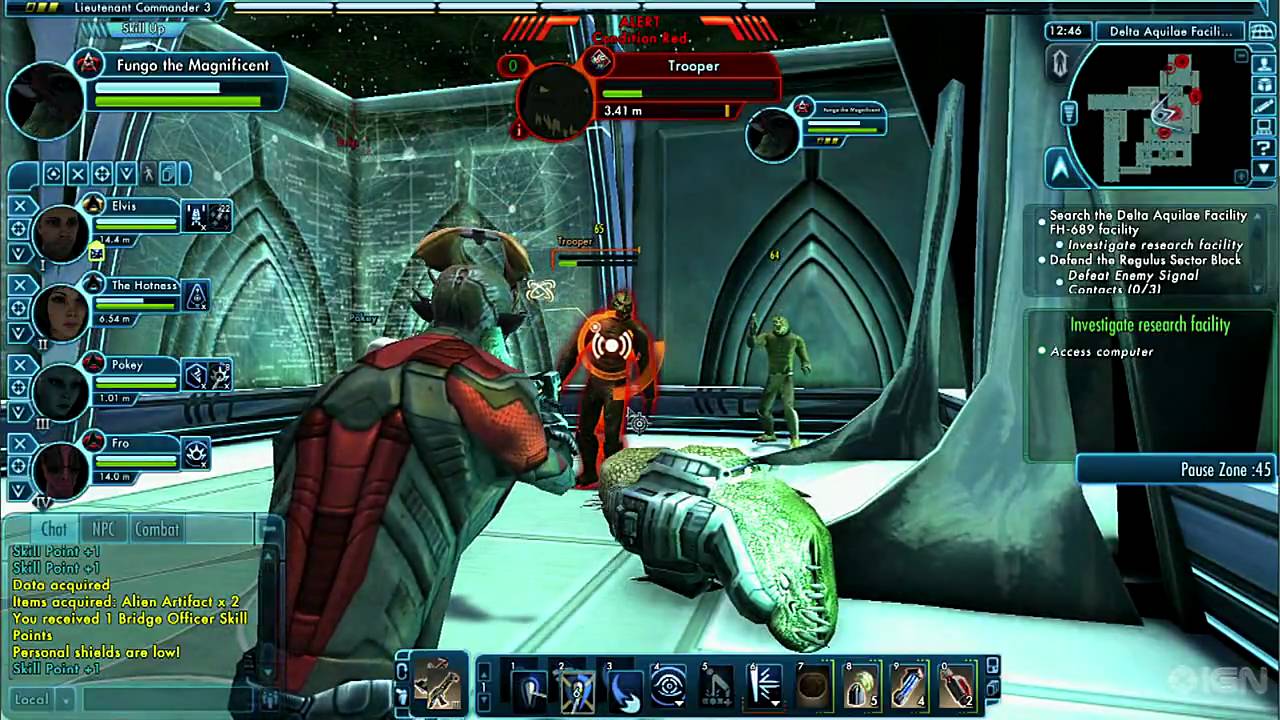 Lead your crew in battle to reign victorious against your foes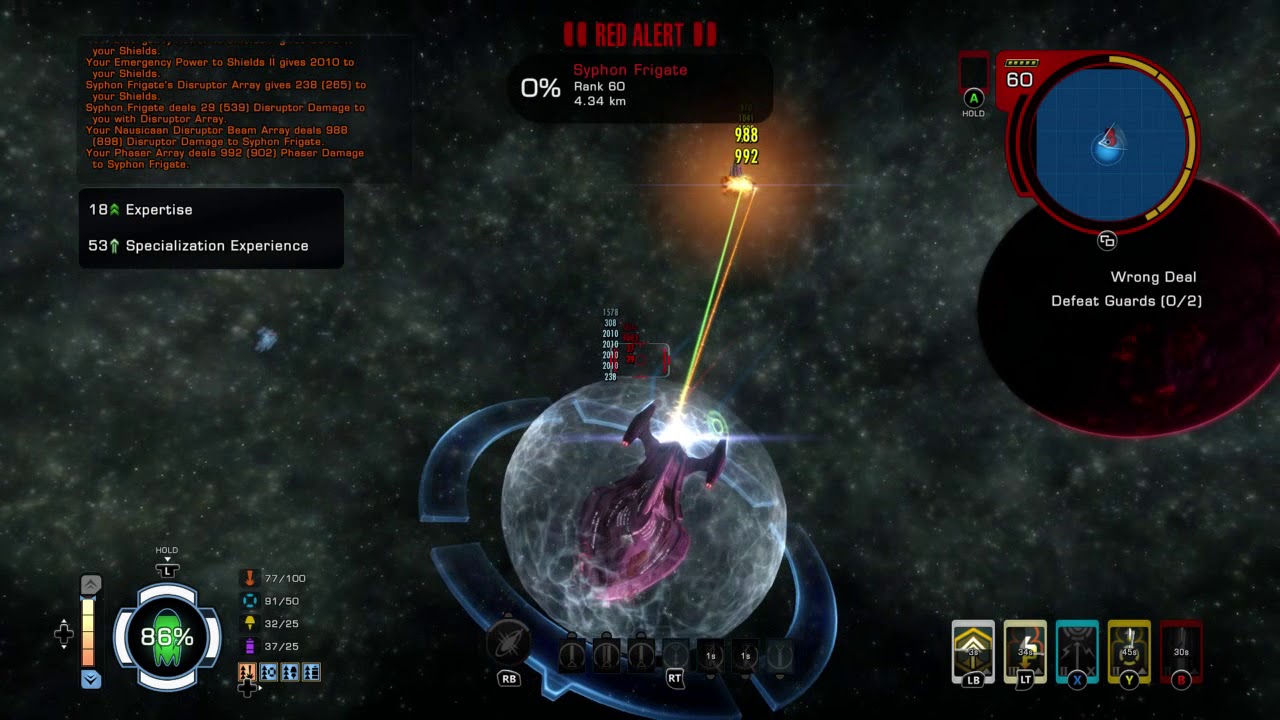 Travel to new worlds that no one dares of going in the Star Trek universe
1. Warframe
Warframe Gameplay Trailer
Warframe is a free-to-play third person online adventure game that has you playing as 1 of 30 different warframes. Customize your warframe and upgrade your arsenal in fast paced combat of an evolving sci-fi world.
What's great about Warframe:
Discover the vast open world in Warframe as you fly, fight, and explore the different terrains
Perform fluid slides, glides, and jumps with a robust movement system that will have you feeling like a parkour master
Fight with up to 3 friends or alongside over 30 million users in the Tenno community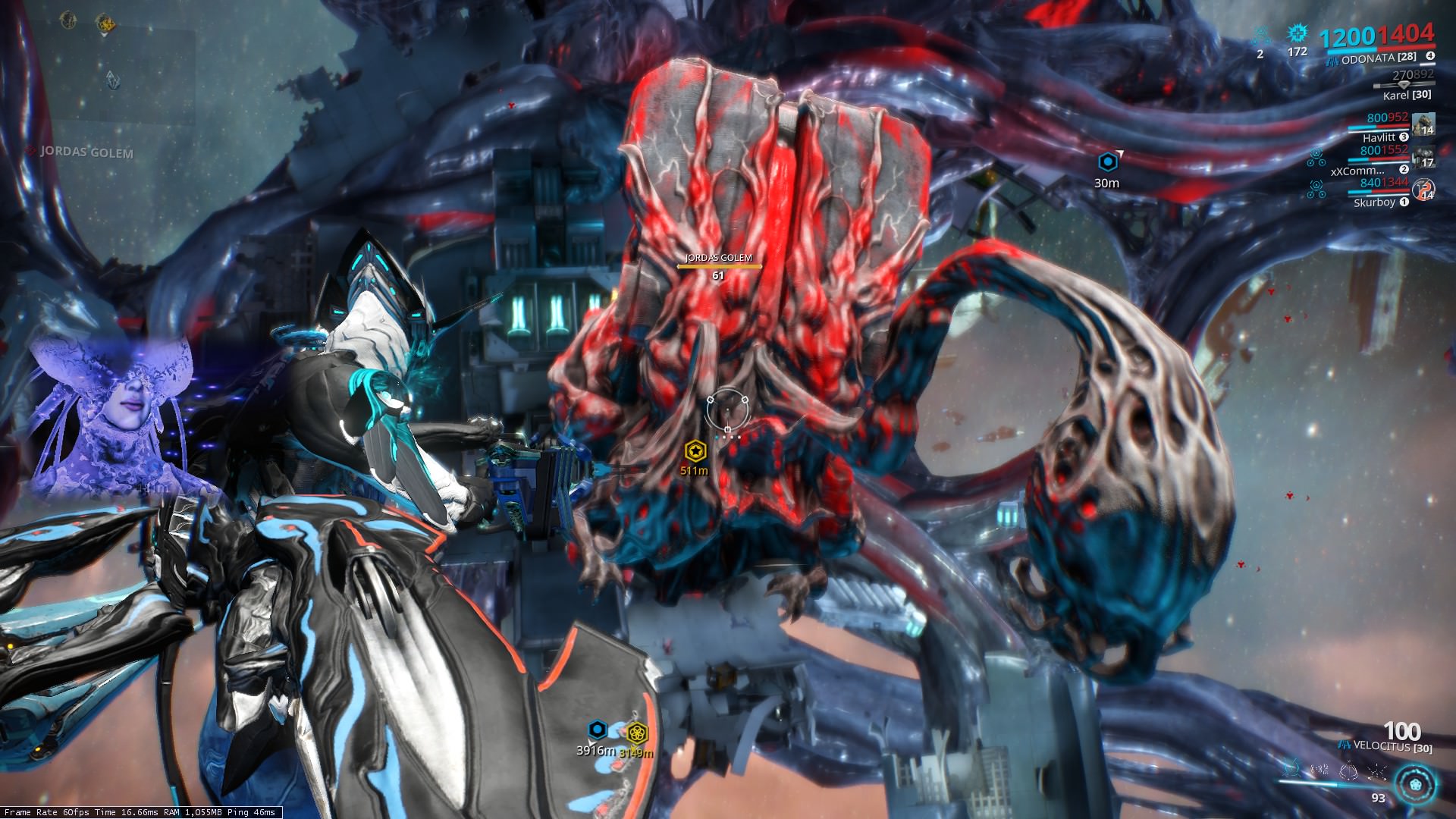 Engage in fast paced combat as you destroy your enemies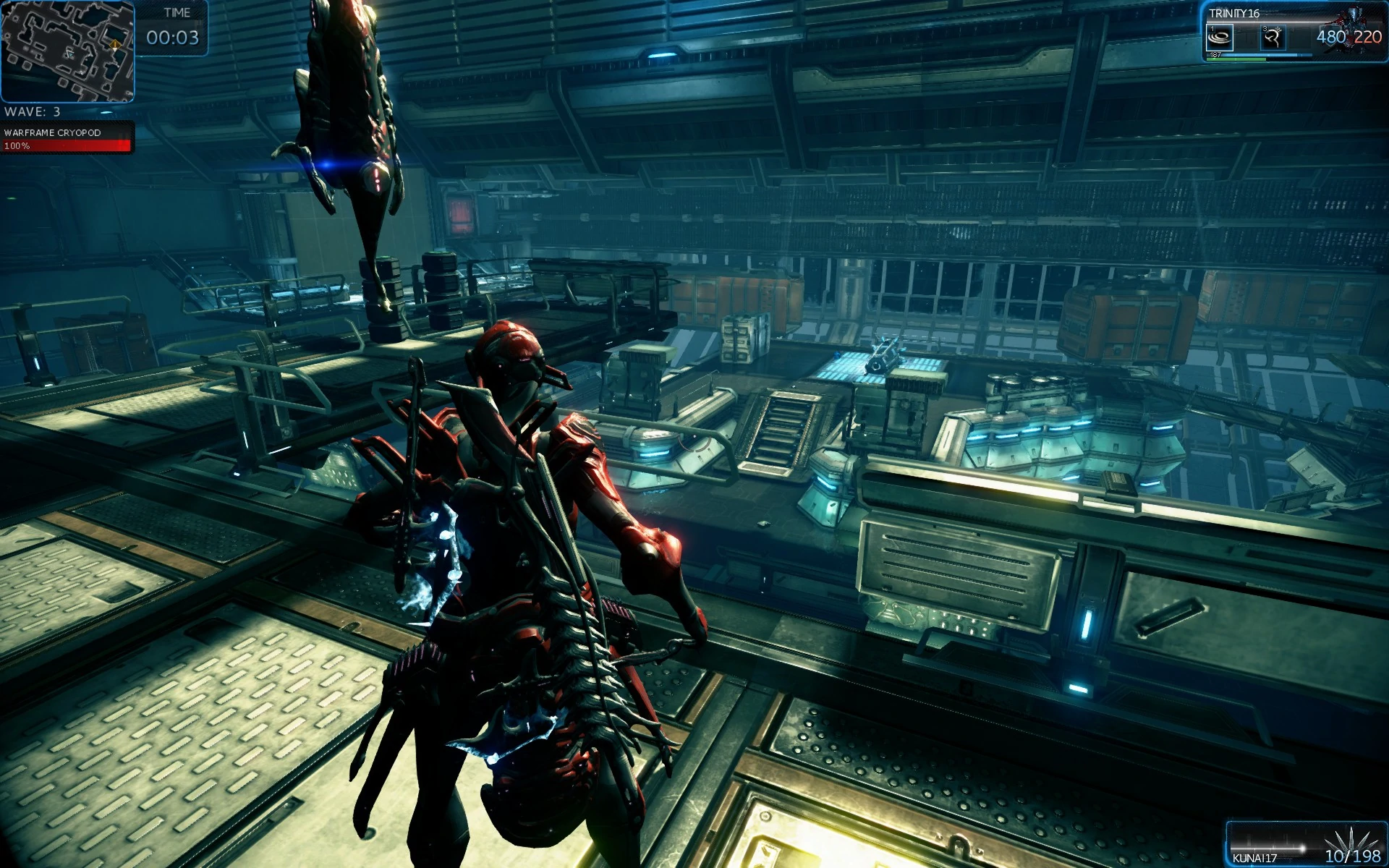 With such a huge arsenal of weapon choices, there's something for everyone
You May Also Be Interested In:
Top 15 Free Co-op Games for PC
Image Gallery