Top 11 Games Like Tera (Games Better Than Tera In Their Own Way)
Updated: 06 Jun 2019 2:08 pm
The Valkyrie: Known as the most powerful warriors.
What Are The Best Games Like Tera?
The open world of Tera has been a great game for the past 8 years, however, maybe you would like to get away from the lolicon experience and repetitive dungeon instancing.
Are you searching for that edge once again?
Well these games will provide you with a similar, but different experience.
11. Vindictus
Vindictus Gameplay
Vindictus is an action MMORPG with instance based dungeons. Vindictus is a fantasy type game that takes place in a dark sinister world that will test your survival skills as a player. Since the game has a real-time combat system, a player's skill will determine the outcome of the game. This game will definitely kick your ass if you're used to point and click games!
You have a choice of over 13 different classes with sub-classes to go an adventure with. But no matter what class you select, you will still be able to take on any monsters or obstacles that you may run into. The game begins with your selected character in the middle of a situation where you have to battle a BIG ASS SPIDER that is rampaging around the town.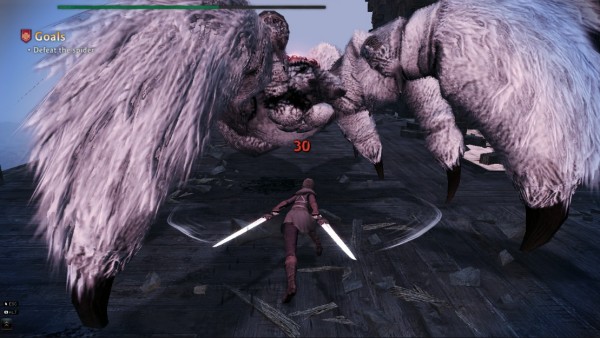 Fear of spiders anyone? Hold my beer: This is just what you see at the beginning of the game, imagine what happens when you encounter the spider queen!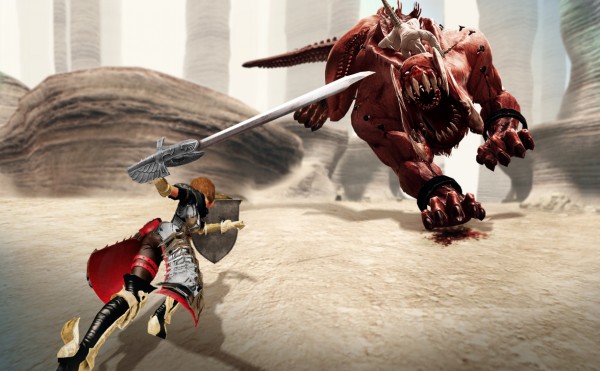 That moment when you realize…: Sometimes we like to go straight into the fight, but then realize the situation. Ohhhhh maaaaan!
Image Gallery