Top 15 Horror Games With Good Story
Updated: 19 May 2019 1:24 am
What will you find in the dark?
Looking for Horror Games With Great Storylines?
When it comes to great examples of creativity within the video game industry, I can't think of a genre more fitting to explore than horror. From first person shooters to jumpscare fest, the entire genre continues to push the gaming industry forward with groundbreaking mechanics, unique art styles, and, of course, fantastic horror stories.
As a writer myself, I have a particular soft spot for well-told stories. Therefore, for all my fellow writers and story-driven gamers out there, I have decided to compile a list of fifteen favorite horror games to showcase the incredible talent and diversity of storytelling within the horror genre. And so, without further ado, here are some incredible horror stories for you to jump into.
15. Oxenfree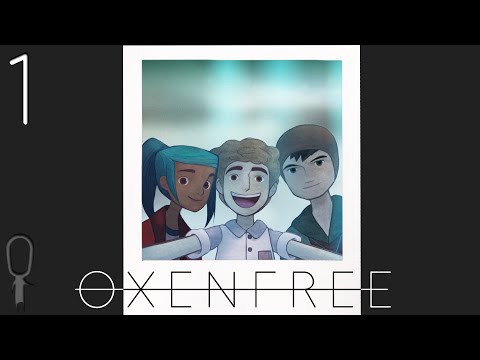 Official "Oxenfree" Gameplay 
To start off this list let's take a look at Night School Studio's beautiful, 80's inspired supernatural thriller, Oxenfree. Best described as a play-through side-scroller adventure, you play as a teenage girl named Alex who travels with her new stepbrother and friends to a local island for their senior year sleepover.
However, Alex accidentally unleashes a dimensional rift and it's up to you to save your loved ones, discover the mystery behind the supernatural occurences, and set everything back to the way it was.
While perhaps this game is a bit more supernatural than horror in tone, Oxenfree's unique and quick-flowing conversation mechanic, in which every phrase you say has a direct impact on the story and its conclusion, create a fun and intense challenge that's sure to keep you on your toes as you rely upon your radio to survive.
With tons of mysteries to solve and an unpredictable timeline, Oxenfree is the perfect game for the classic supernatural-horror geek in all of us.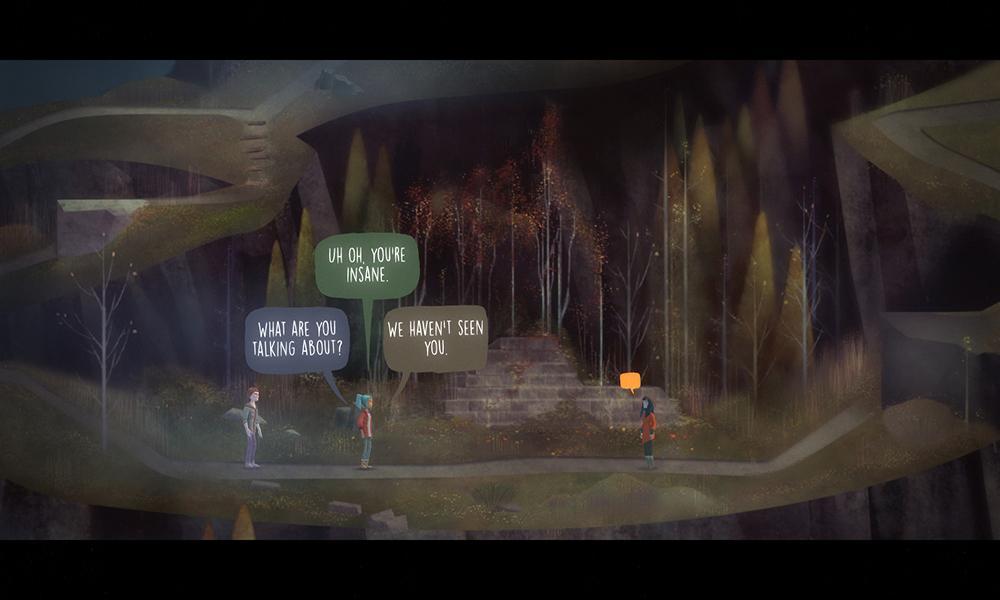 Well, it sounds like sombody's acting a little weird.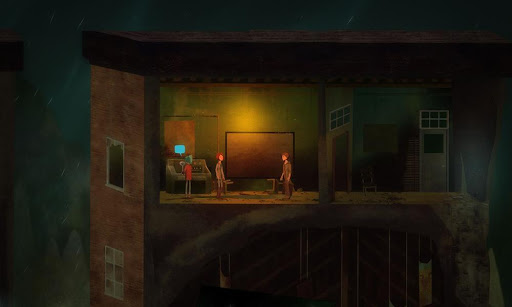 Alex is busy trying to figure it all out while everyone else stands around because they don't know how to work a radio.
14. Detention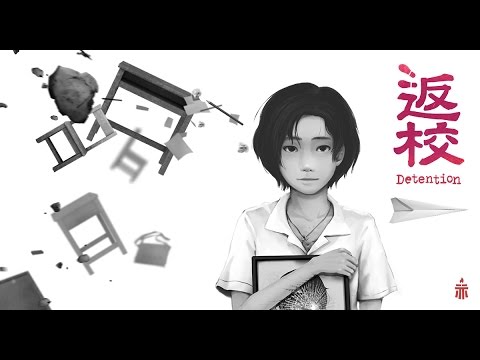 Official "Detention" Gameplay
Ridiculously underrated and an absolute must-play for any horror-fan, Dentention is a short but incredibly powerful psychological horror game that intelligently examines the difficulty of accepting both guilt and forgiveness. Set in 1960s Taiwan during the "White Terror" period of martial law, you play as Fang Ray Shin and her classmate Wei Chung Ting, two students trapped alone at their school when a typhoon approaches.
When Ray falls asleep and wakes up in another, more nightmarish reality, she ventures out on her own to discover where she is and, more importantly, why she's there. Shrouded in infinite dread and forced to confront the harshest realities of human nature, Detention is incredibly well-crafted. This game is absolutely worth your time and attention if it hasn't earned it already.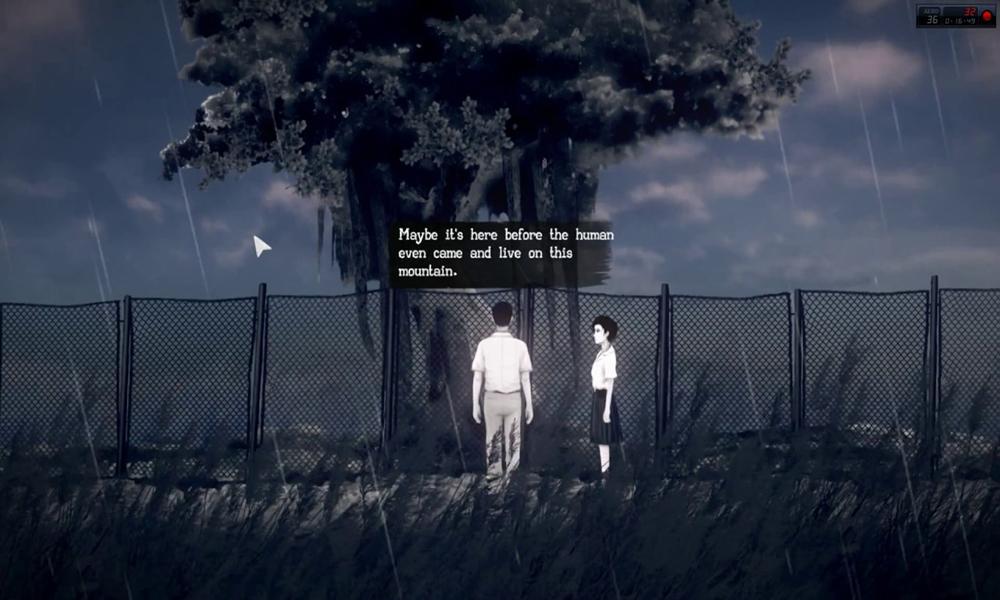 A typhoon approaches.
Wandering through the abandoned grounds. It's a bit rainy.
13. The Cat Lady
WARNING: THIS GAME IS EXTREMELY GRAPHIC AND DEALS HEAVILY WITH SUICIDE AND DEPRESSION.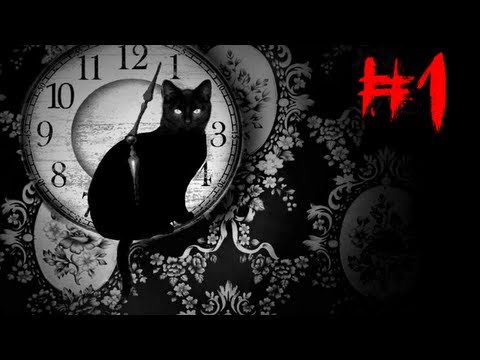 Official "The Cat Lady" Gameplay
For those of you who enjoy a little bit of dark humor and absurdism, The Cat Lady is absolutely the game for you (or, all of you over the age of 18). This simple keyboard game revolves around the Cat Lady herself, Susan: a 40-year-old woman who suffers from depression and very suddenly takes her own life.
However, when she meets a presence on the other side know as The Queen of Maggots, she is selected for immortality and must fulfill the Queen's request to become mortal again: kill the five "parasites." With gruesome murders and a plethora of cats to go around, this weird and wicked game is perfectly dark in all the right ways.
Susan meets with her therapist. She's thinking of switching therapists.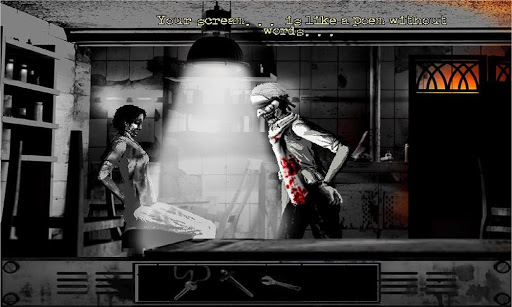 It's gonna take a lot more than that to kill Susan.
12. Dead Secret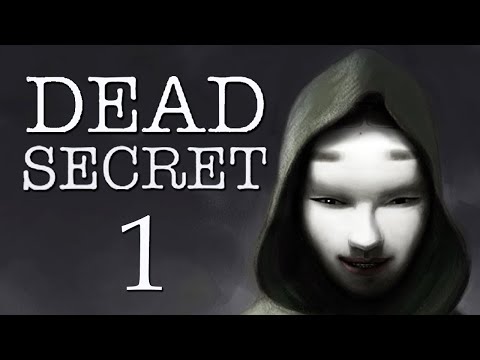 Official "Dead Secret" Gameplay
This Time Magazine-approved delight is a classic first-person horror investigation game, not unlike Amnesia: The Dark Descent. Dead Secret takes place on a 1965 Kansas farm where you, a journalist, invetigate the death of Japanese history professor Harris Bullard. Trapped in a two-story two-bedroom farmhouse with a basement, Dead Secret has an incredibly layered story that each player must slowly and patiently unravel beofre time runs out and the story is silenced for good. Trust me though, it's worth it.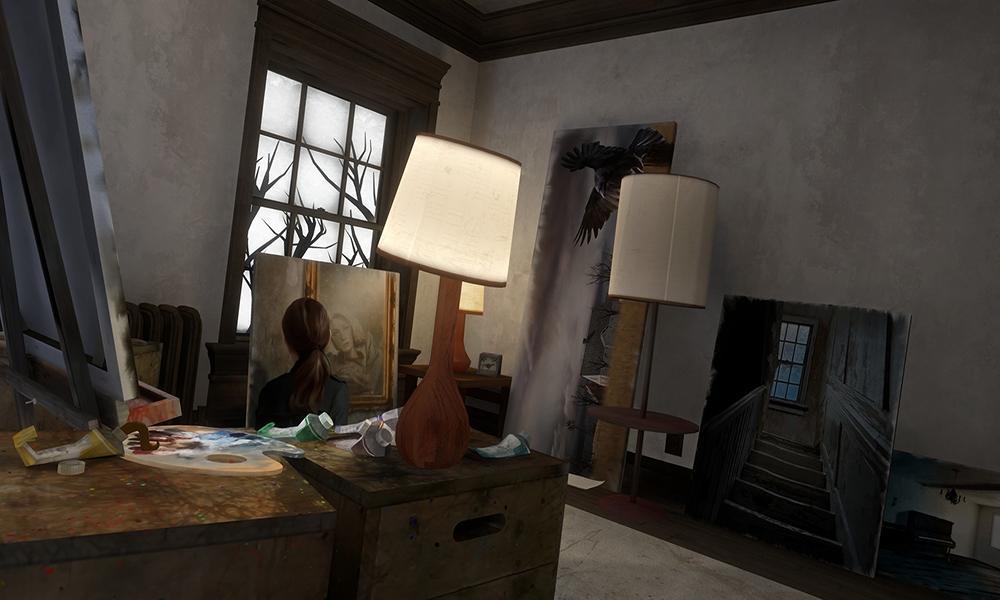 That doesn't look like Kansas outside. Maybe a tornado is approaching.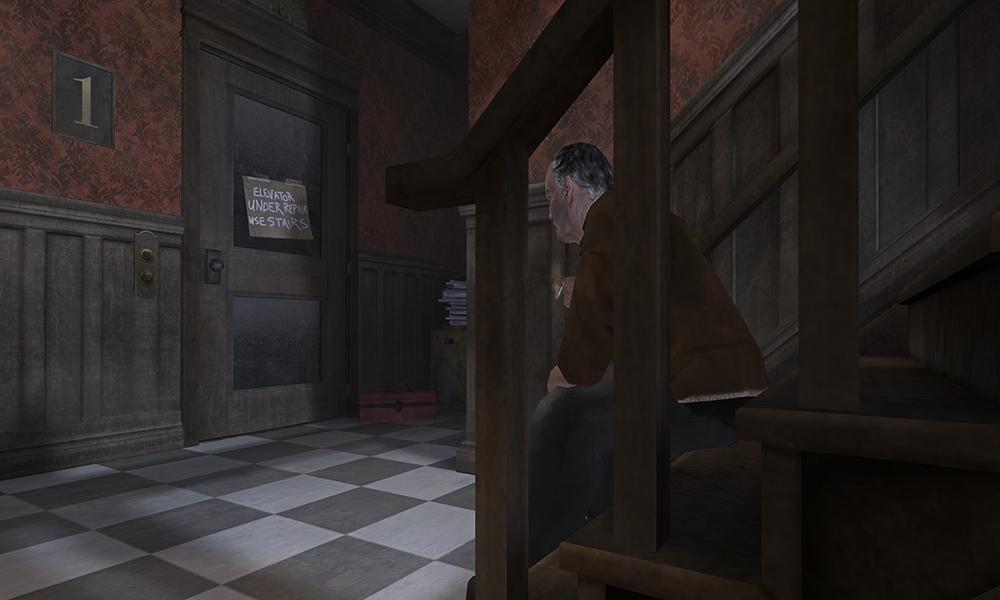 Solving a murder is a lot of hard work, you know?
11. Layers of Fear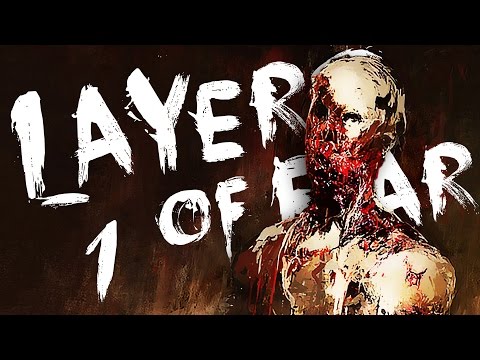 Official "Layers of Fear" Gameplay
Speaking of Amnesia, the Victorian-themed horror game Layers of Fear feels like it's unofficial spiritual successor (at least, aesthetically). Layers of Fear is a first-person dive into psychedelic horror where you play a Victorian painter obsessed with on singular goal: to finish his "Magnum Opus."
With no murderers or monsters to be seen, the puzzles and clues hidden throughout your adventure reveal a singular truth, the truth about yourself. With jump scares and frequent bursts of insanity, Layers of Fear keeps you on your toes and challenges you to discern the truth from reality.
On this week's House Hunters International...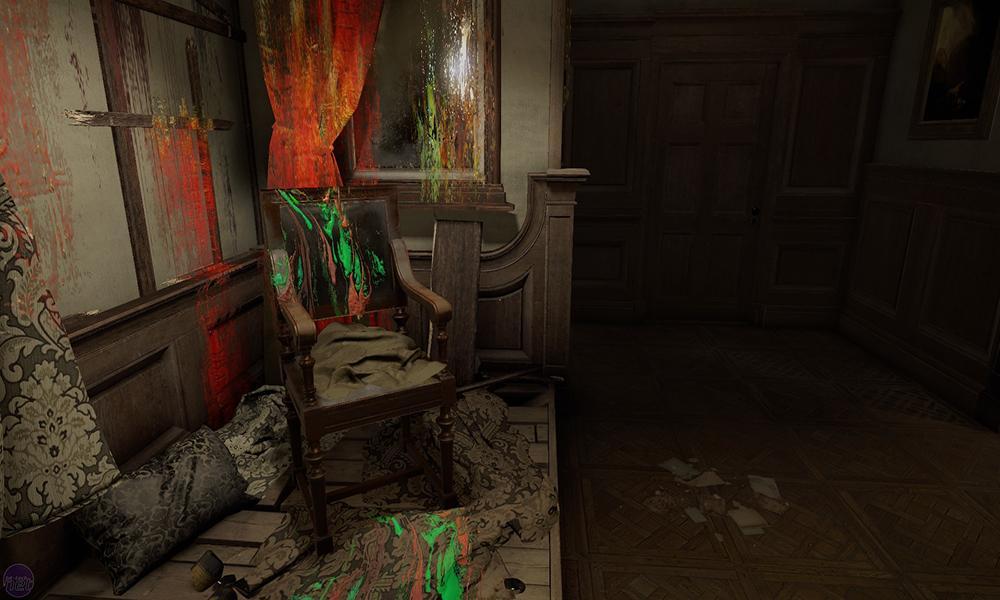 This is officially the coolest paintball course I've ever seen.
10. Fran Bow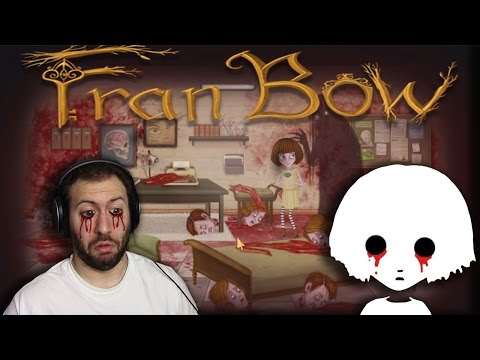 Official "Fran Bow" Gameplay
A great addition to the psychedelic horror genre, Fran Bow is a colorfully twisted point-and-click adventure game that conveys a feeling of falling down a bloody rabbit hole, only instead of a rabbit, you're chasing your cat. More specifically, the game follows 10-year-old Fran Bow, a newly admitted mental patient at a children's asylum who is suffering after witnessing the murder of her parents.
Alone and forced to take pills that transport her to an alternate, gruesome reality, Fran takes it upon herself to escape, find her best furry friend Mr. Whiskers, and make her way home to her Aunt Grace. With great inspiration from Carol Lewis' literary works, Fran Bow is perplexing, dark, and unnervingly unpredible. But of course, the best stories are often ones that surprise us and Fran Bow offers nothing but incredibly fun and dark surprises.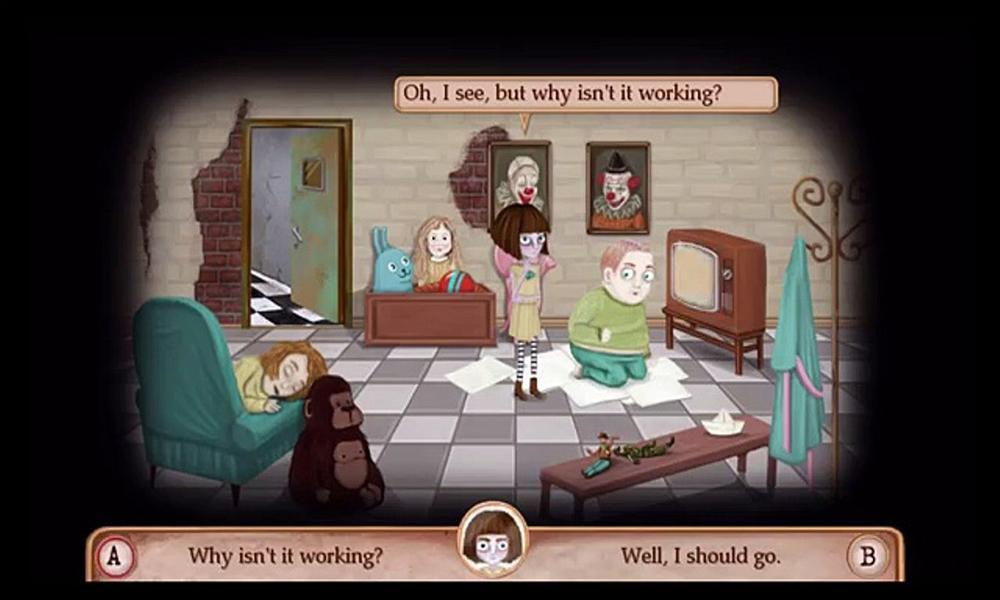 They're too cheap to afford a new paint job Fran, there's no way they can afford a working TV,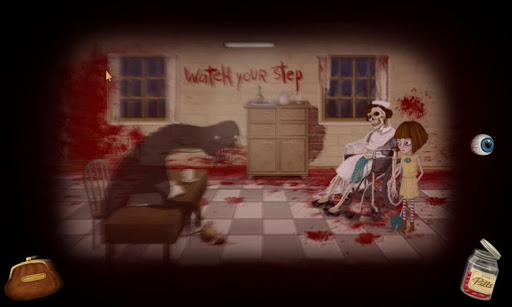 Something tells me these pills may not be FDA approved.
9. Tokyo Dark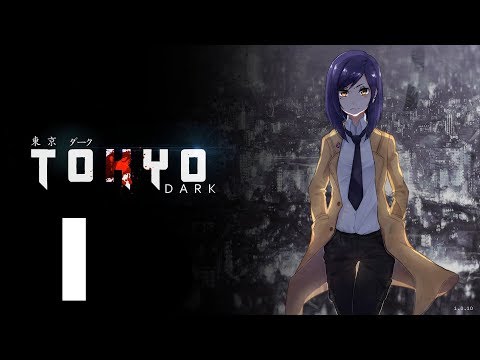 Official "Tokyo Dark" Gameplay
The premise of Tokyo Dark seems simple enough: Detective Ito Ayami's partner, Kazuki Tanaka, has gone missing on a case and she sets out to find him. What happens next is completely left up to you. Utilizing the unique S.P.I.N. Mechanic (Sanity, Professionalism, Investigation, Neurosis), the game tracks every conversation and decision you make, shifting the plot and rewriting the story as you traverse through the city attempting to find your partner.
With eleven different endings and a multitude of ways to play around, the story of Tokyo Dark is one you'll have to unravel for yourself.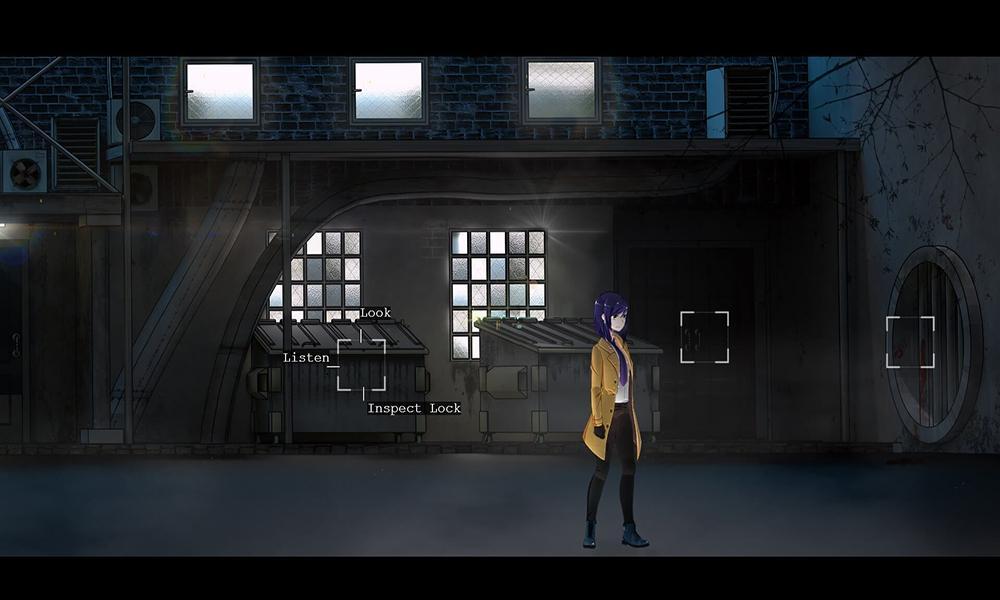 Exploring the back alleys of Tokyo.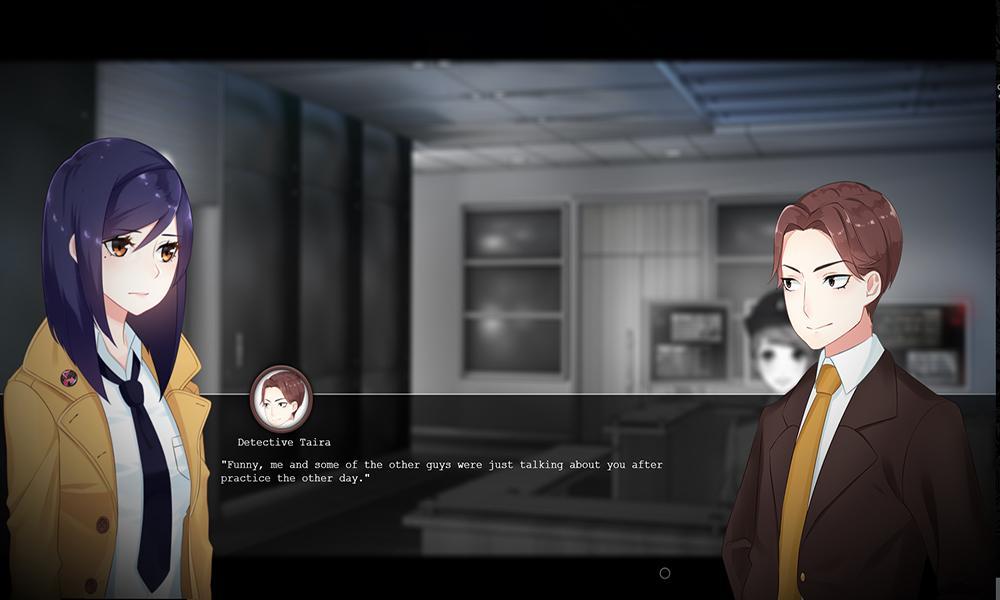 I think Ito's reaction is all that needs to be said about this screenshot.
8. Alan Wake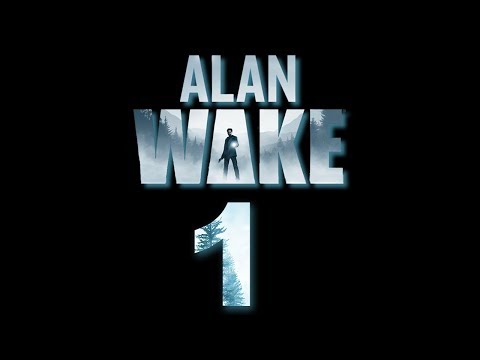 Offcial x"Alan Wake" Gameplay
For those that are fans of crime dramas, or if you've just ever wanted to step into an episodic series, then you should consider playing through the episodically-structured Alan Wake horror game. Presented as a series of six individual episodes, you play as the titular character, a famous crime novelist whose wife goes missing on vacation to the seemingly picturesque Bright Falls.
However, unlike your average crime thriller, Alan Wake is drenched in the surreal and supernatural horror that creates a unique but exciting adventure.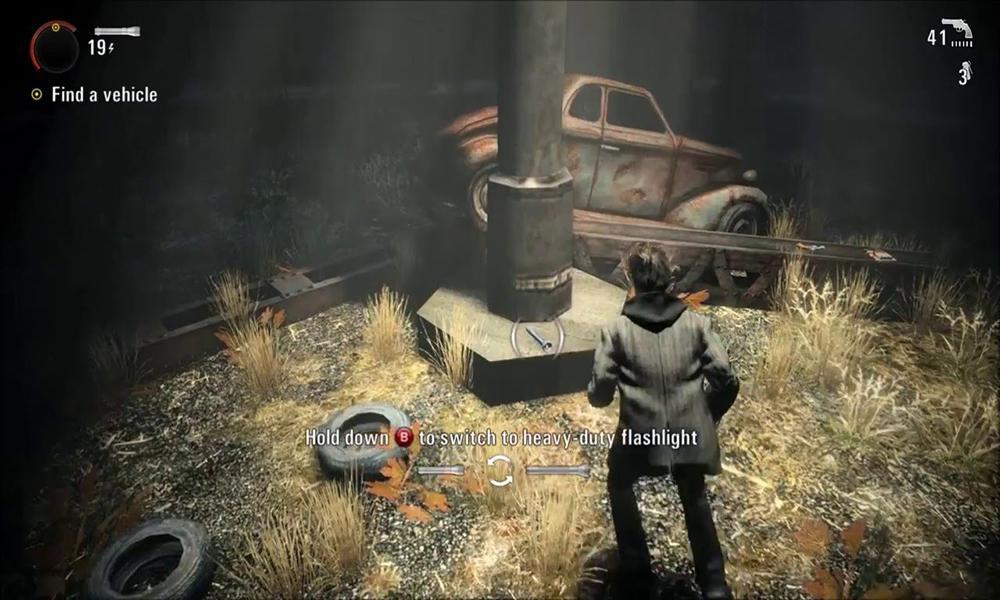 After all, your flashlight has to last for six whole episodes!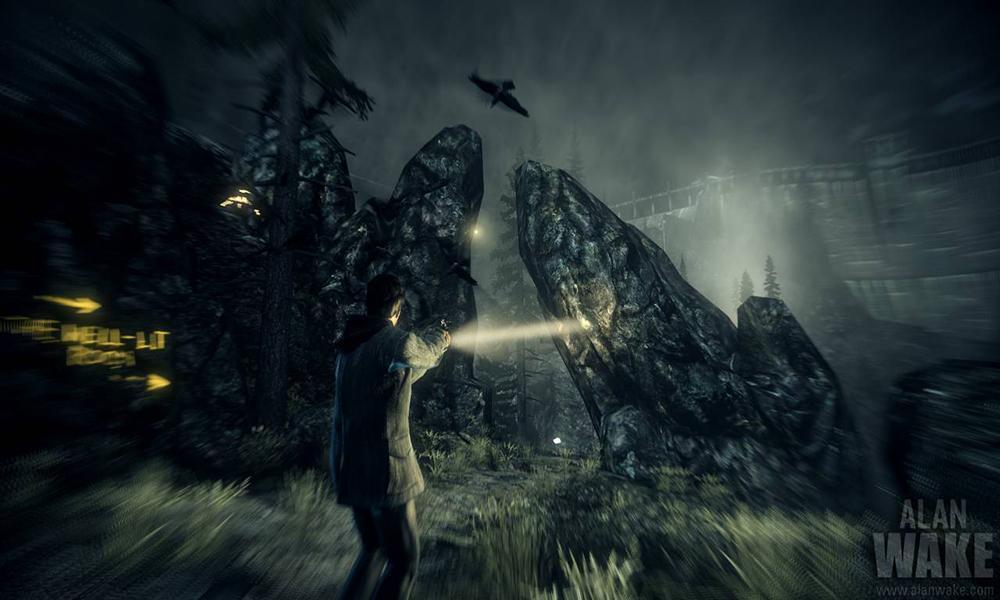 "I'm not sure where we'll find a well-lit room out here, but I'm gonna follow the signs anyways."
7. The Letter - Horror Visual Novel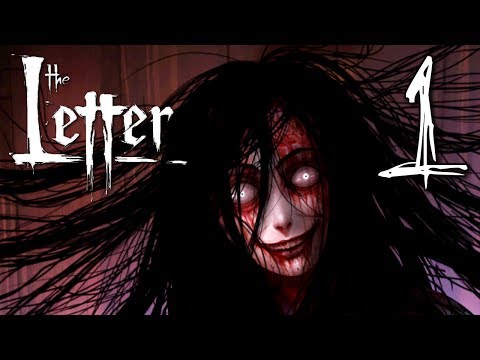 Official "The Letter" Gameplay 
When an abandoned 17th-century manor at the center of a cursed conspiracy is placed on the real estate market, agent Isabella Santos discovers an ominous piece of paper commanding her to send it to five other people, or else. What happens afterward in The Letter is completely at your control.
With seven non-chronological chapters and seven different characters, The Letter is truly a remarkable "choose your own horror adventure" game. True, you do have to read over 700,000 words, but if you're a sucker for a good story it's definitely worth it. Just be sure to wear your reading glasses; you probably won't be able to put it down for a long time.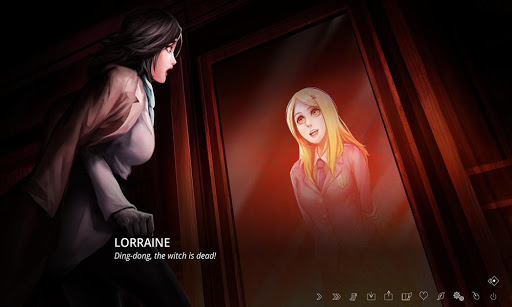 Which old witch? The wicked witch? Is there even a wicked witch?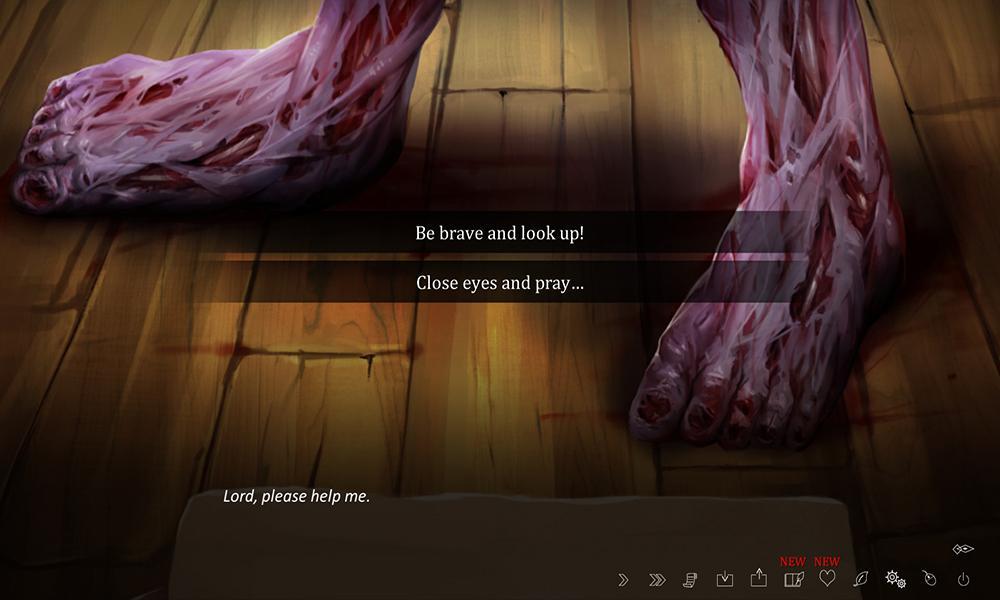 I honestly thought there'd be more blood on the floor.
6. SOMA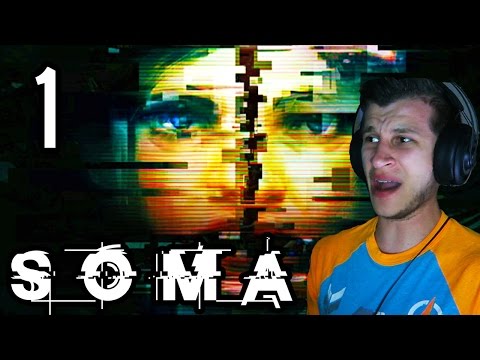 Official "SOMA" Gameplay
Do you enjoy the isolated feeling of playing Dead Space? Do you wish you could experience the bleakness of being one of the last forms of human life on earth? Do you want to fight killer psycho robots? Then go out and pick up this science-fiction horror title from the creators of Amnesia: The Dark Descent. Soma is incredibly complicated and difficult to explain, but trust me, it may be best to go in completely blind and if you have played it before, you know how incredible the experience is.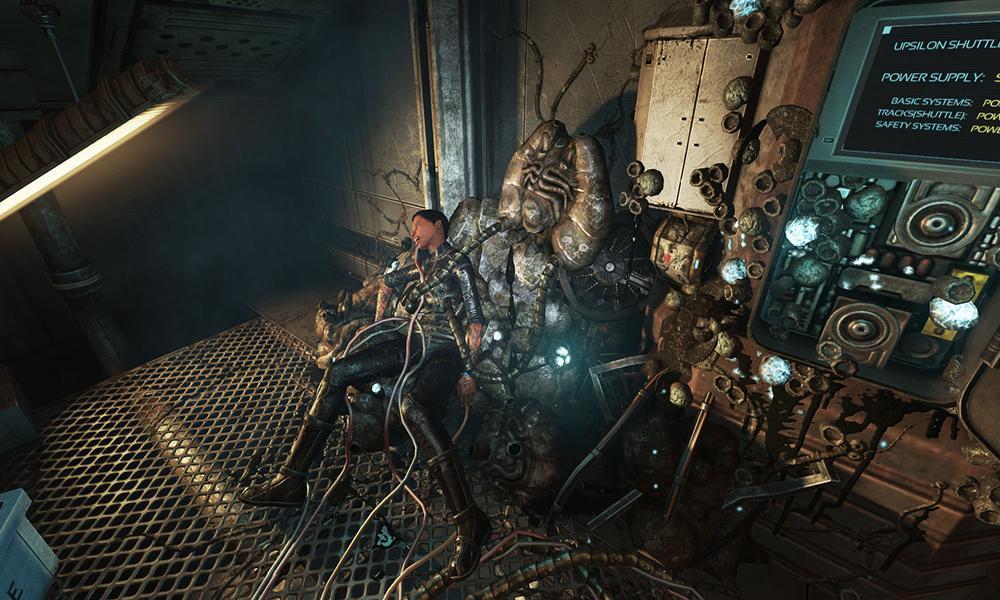 That's a really weird place for a nap.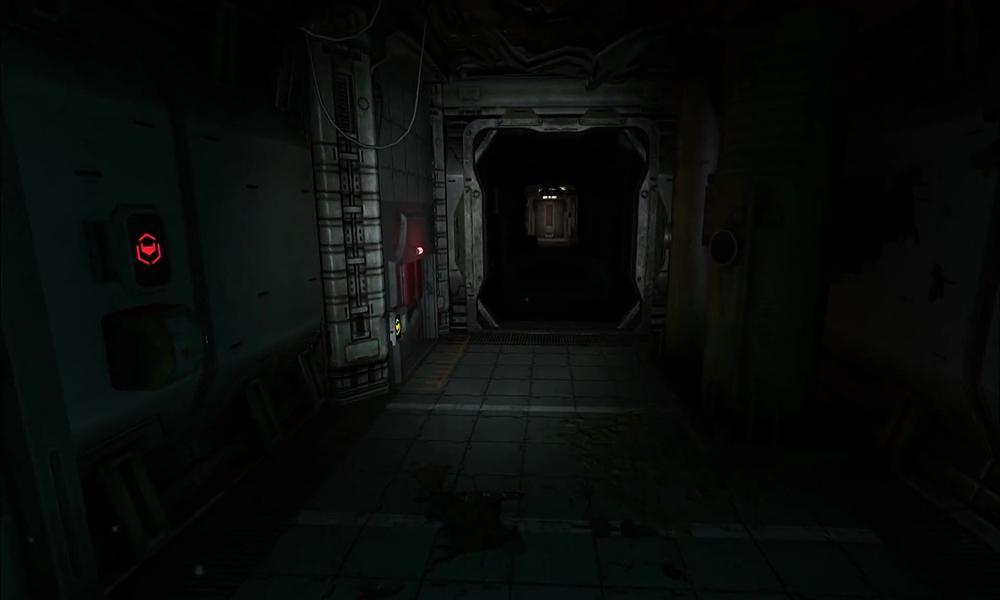 At least it's not an endless hallway...
5. Resident Evil: Biohazard (Resident Evil 7)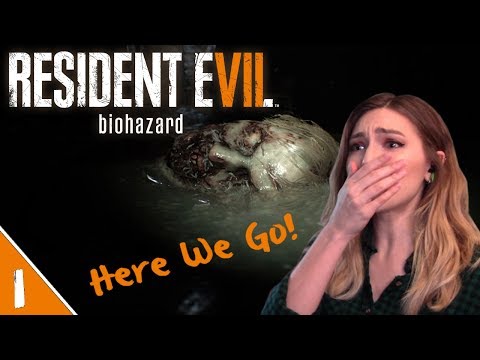 Official "Resident Evil: Biohazard" Gameplay
The 7th installation of the brilliant "survival horror" series Resident Evil Resident Evil: Biohazard takes place after the previous game and has you exploring a decrepit southern plantation in search of your wife, Mia, who has contacted you after having been missing for three years. As you traverse the property and face off against the Baker Family, it's up to you to get out of the infected area while you're still alive and breathing. With an emphasis on stealth and the inclusion of photorealistic graphics to give more weight to the horrors facing you, Resident Evil: Biohazard should be on every horror fan's list.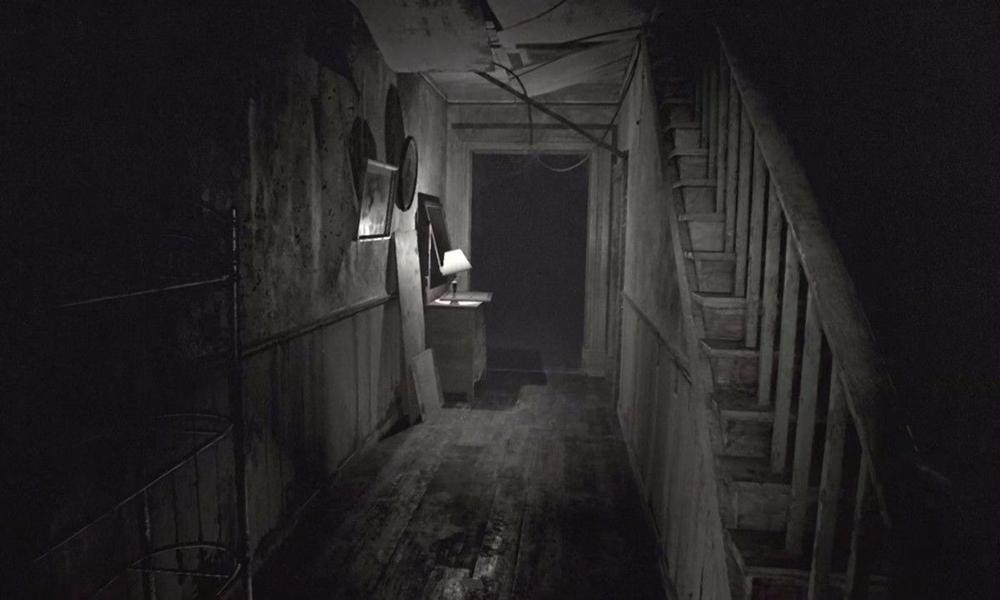 Something tells me that the ceiling might collapse...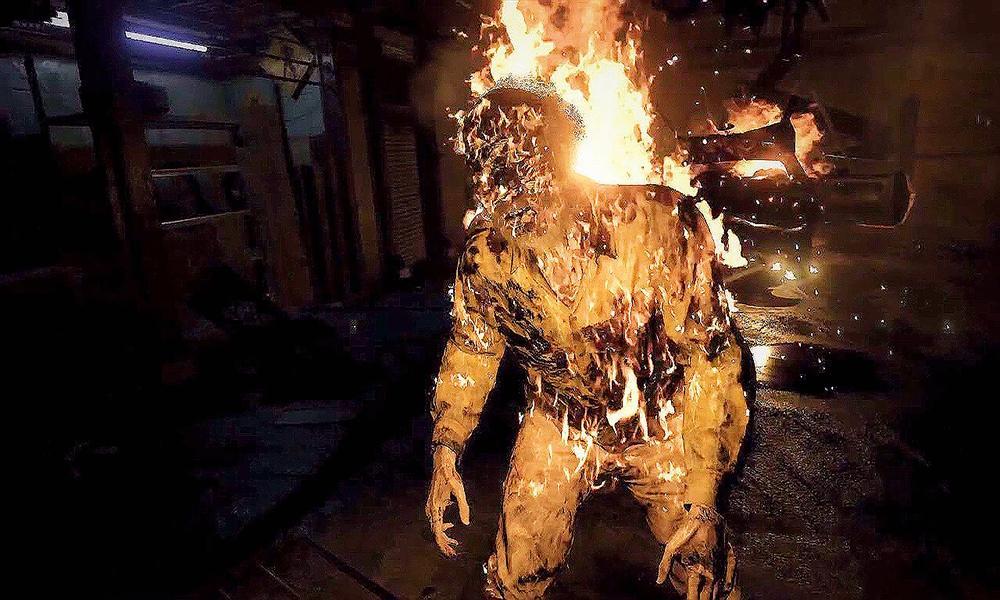 This is why we need fire safety.
4. Outlast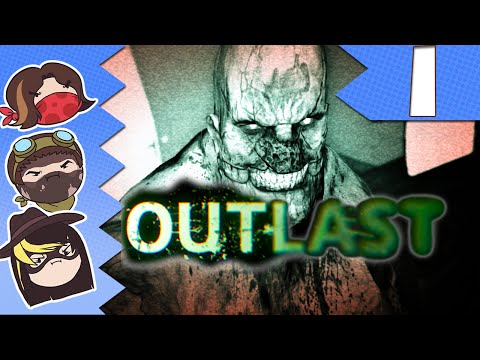 Official "Outlast" Gameplay
On Steam the opening line in the description for Outlast is "Hell is an experiment you can't survive," and if you've played it before, you know exactly how accurate this statement is. For those of you who haven't played it, Outlast is a wonderful survival-horror game that utilizes a terrifying brilliant game mechanic best described as the "hide or die" survival method.
After all, you're a reporter who is not exactly prepared to fight hellish monsters, so your options are pretty limited. Nevertheless, you need to find a way out of Mount Massive Asylum, even if it kills you. What occurs is an extremely thrilling story full of puzzles, mysteries, and tons of gore.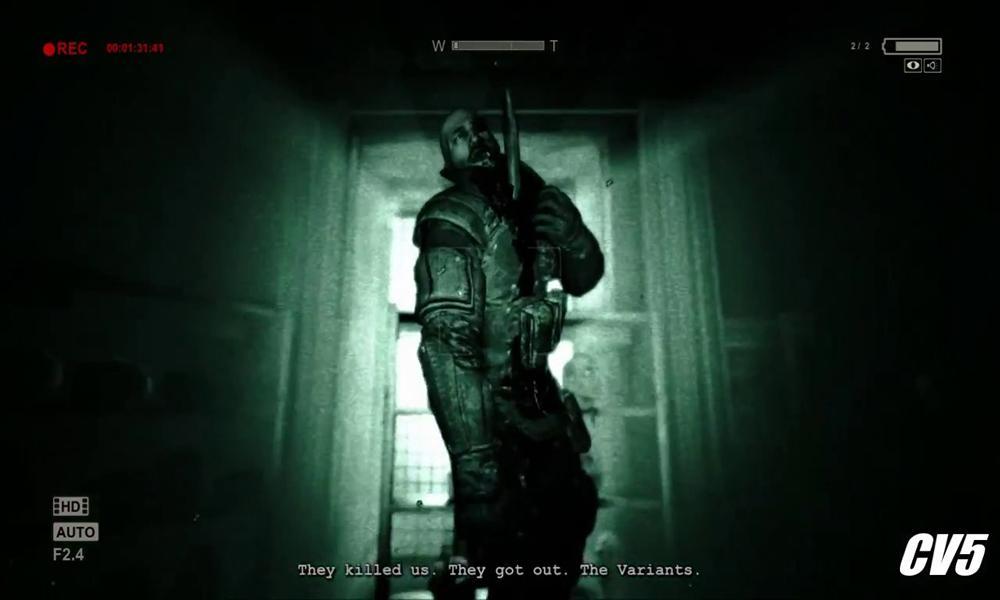 "Someone just got MURDERED!" - Andy Samberg; Brooklyn Nine-Nine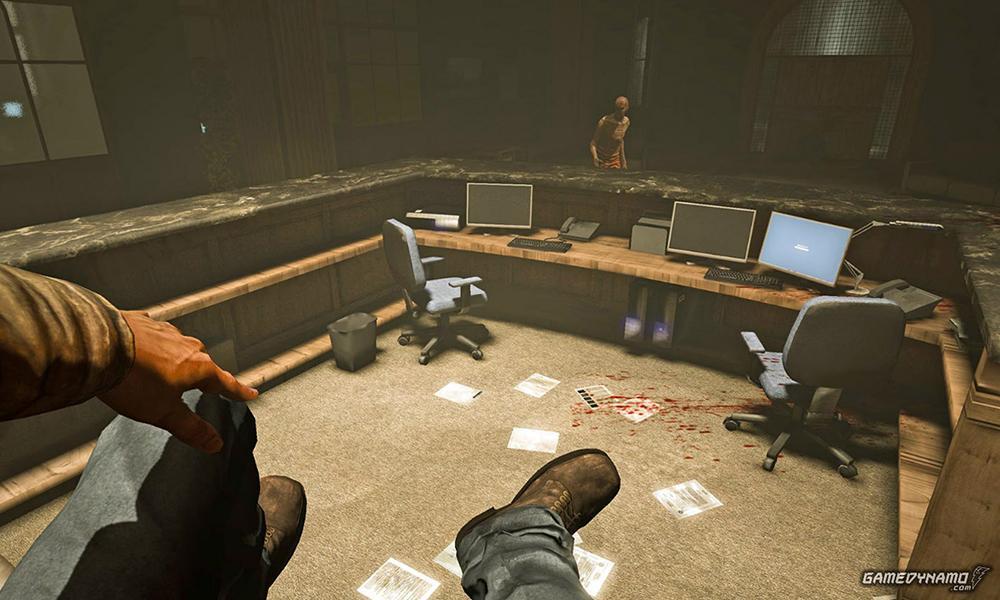 Did they never consider putting in an alternative safety exit?
3. Dead Space
Official "Dead Space" Gameplay
I ask you again friends and readers: do you enjoy the feeling of complete solitude? In the face of incomprehensible terror? If you said "yes," Dead Space is the exact game you need to satisfy your craving.
It is basically like playing through a video game version of Ridley Scott's Alien, only, in Dead Space, Isaac Clarke is left along and there's certainly more than enough Necromorphs to go around. Even though the plot of Dead Space can be boiled down to a simple fight for survival, it's certainly a thrilling and dangerous story nonetheless.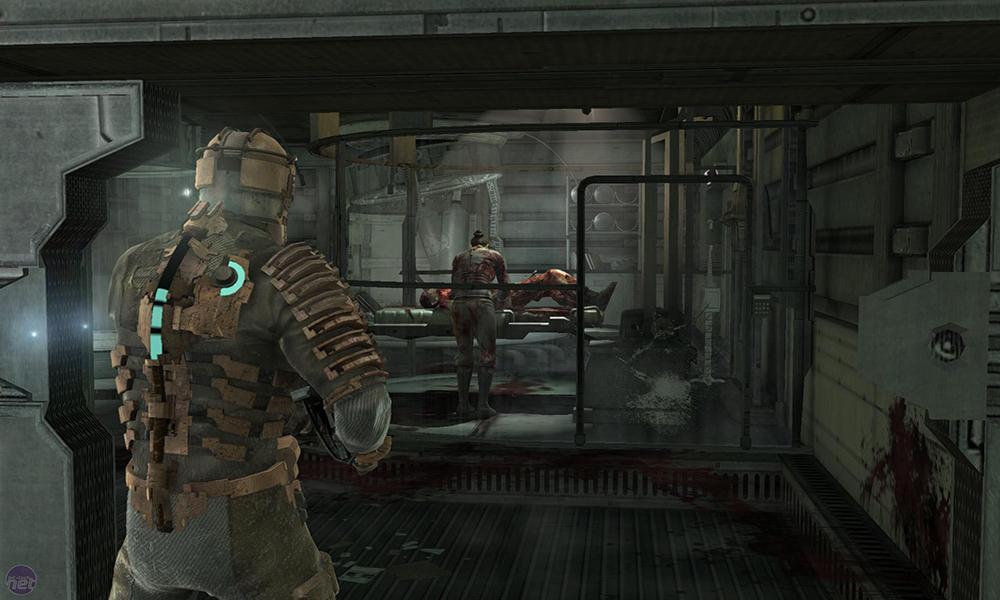 Ah, that nice moment where there's actually other human beings.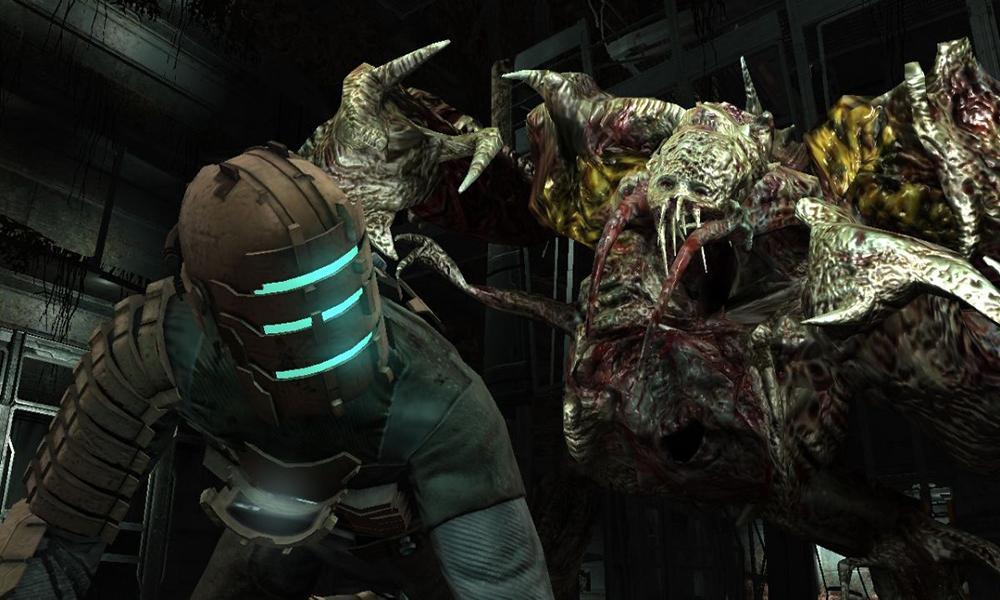 Who's that Pokemon?
2. Gray Dawn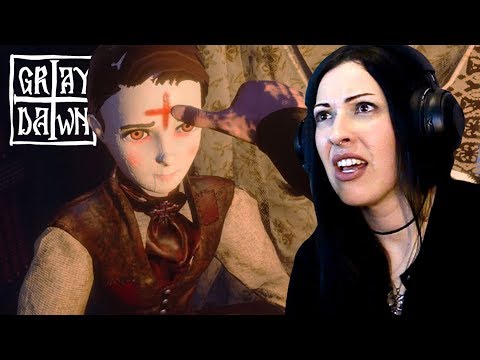 Official "Gray Dawn" Gameplay 
When you think about how religion and religious figures are presented in horror games you realize that, more often than not, you're dealing with a strange cult with eccentric leaders or extremist believers with violent tendencies. However, in Gray Dawn you have the chance to play a priest. Specifically, you play Father Abraham, who has been accused of murdering an altar boy and is attempting to prove his innocence.
From demonic possessions to strange visions, Father Abraham's deteriorating sanity thoroughly engages and terrifies you. As you explore and attempt to save yourself, you may come face to face with a history that Father Abraham may have not concealed as well as he believed. No matter how you interpret it, in the endGray Dawn is a wonderful Indie horror gem.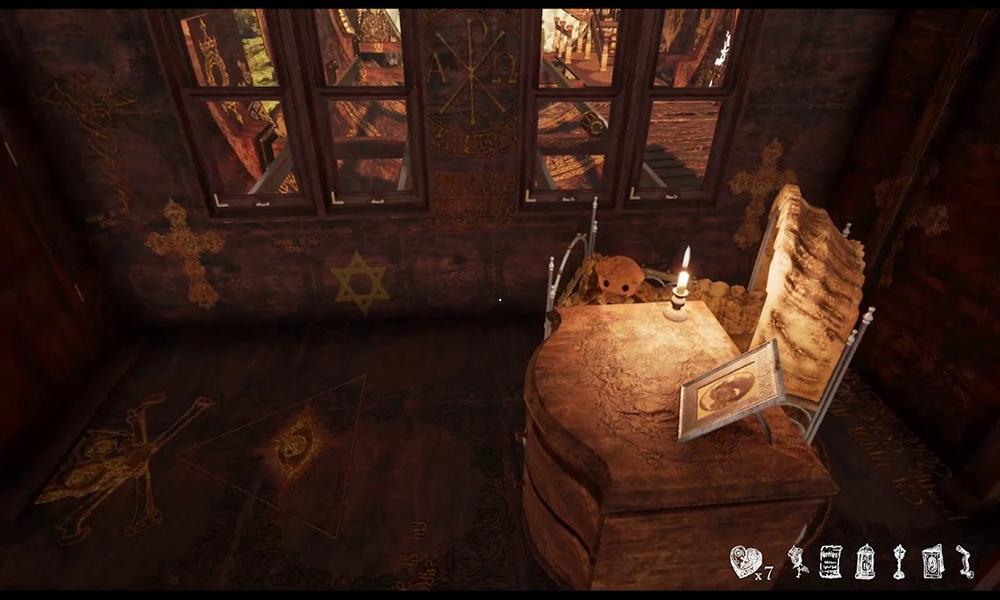 I don't really know what this room is for, but it looks important.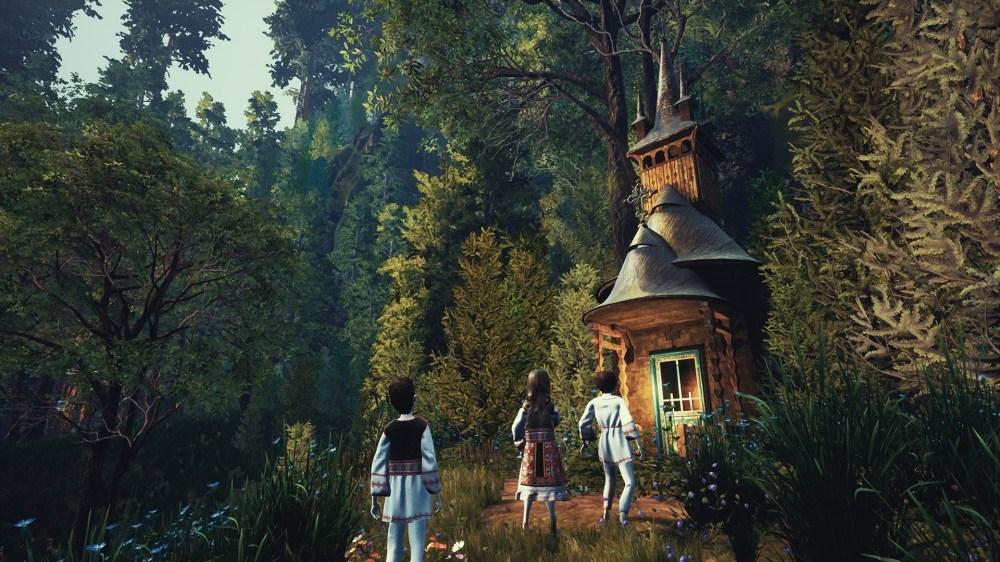 Did he spend church money building this Hansel and Gretel gingerbread house?
1. Silent Hill 2
I'm sure most of you are tired of hearing how great Silent Hill 2 is, especially in terms of story, but I couldn't resist putting it on the list. Personally, it's my favorite horror game of all time and, despite its age, the story remains just as terrifying as it was when it first came out, and the characters are timelessly intriguing.
If you haven't played it yet, I recommend going in as blind as possible to really get the full horror experience. If you have played it before, well, play it again. It's not just a well-written video game, it's a well-written story, and that speaks volumes to the quality of the game. It is truly a one-of-a-kind.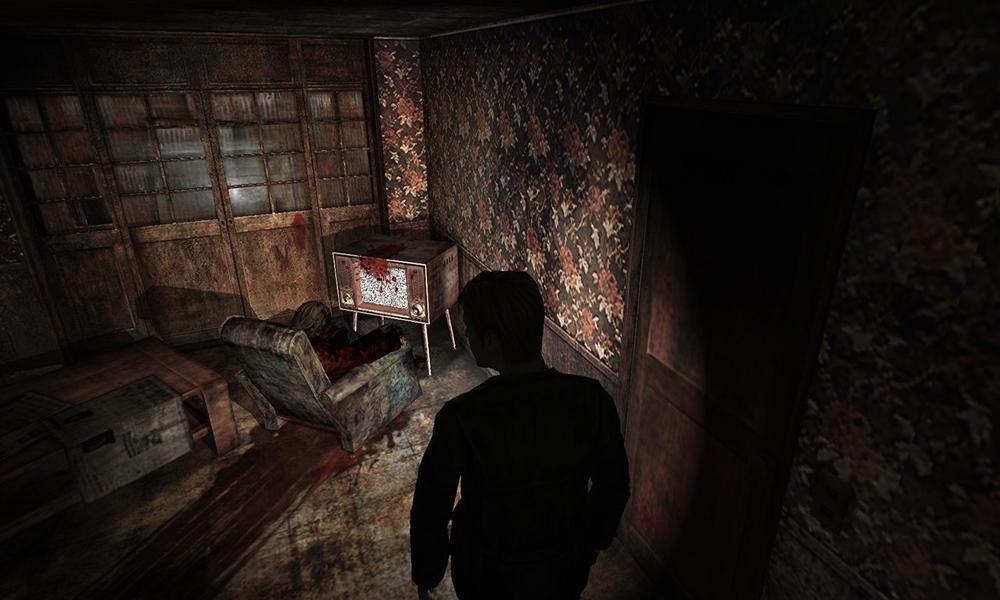 At this point, a dead body's the least of your problems.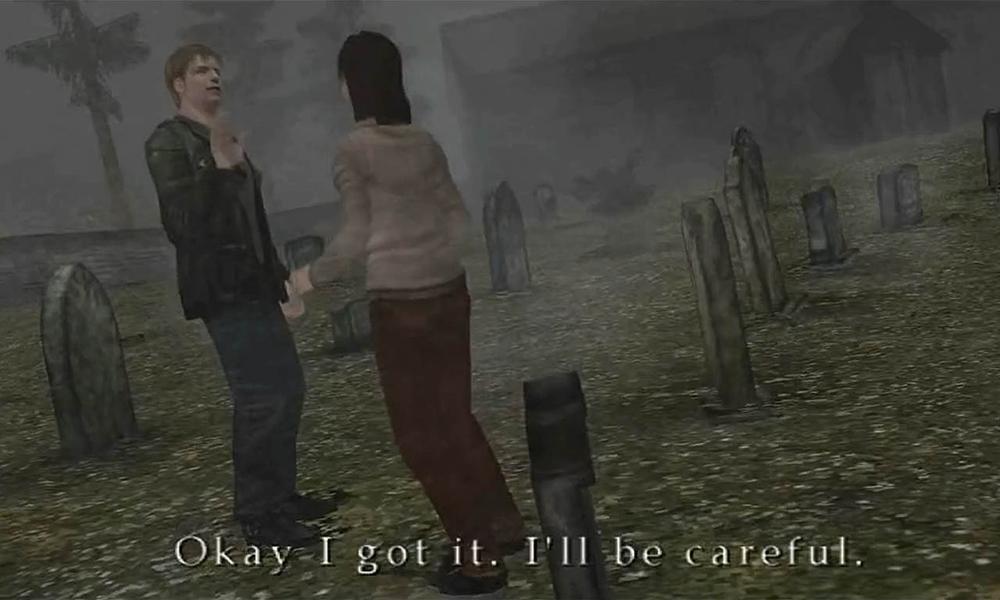 I mean, your life IS literally one the line.
You may also be interested in:
Image Gallery