[Top 10] LOL Best Ward Skins That Look Freakin' Awesome
Updated: 23 Mar 2022 3:50 am
These lot might look happy, 50% of the time you won't be :)
What is League Of Legends ?
League Of Legends is one of the MOST popular games in the world. It is a 5v5 Multiplayer Online Battle Arena (MOBA) type game. You choose your lane, select your champion and you're ready for battle. Now there are many aspects in the game that the player has to pay attention to, this includes vision more specifically vision wards. And these little wards have skins just like  champions, and today I'll show, and tell you about the best ones.
10. Armadillo Ward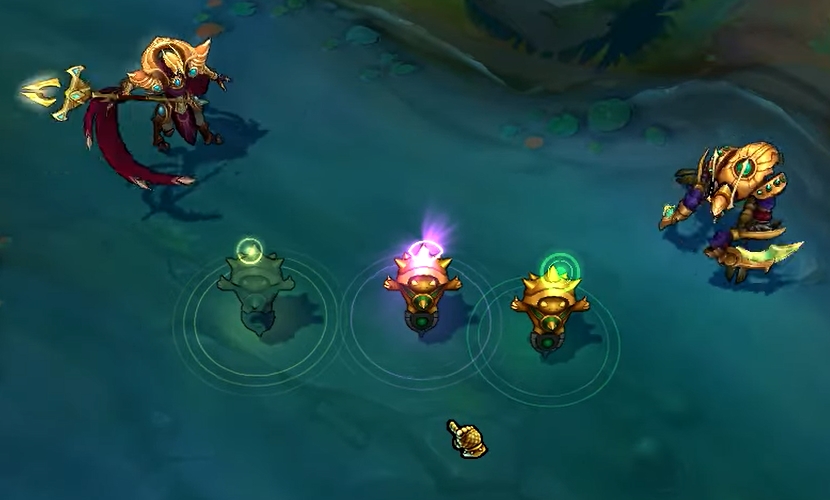 Armadillo Ward
Now this skin came out during the Ascension Event way back in 2014 so It's been a while. Based on the champion Rammus this is one of the cutest and best looking skins in the game. Now many players complain that there aren't enough wards on the map so this little skin gives you little thumbs up when you place the ward. So just place words for once ! And everyone is happy.
And here is how the Armadillo ward looks in game: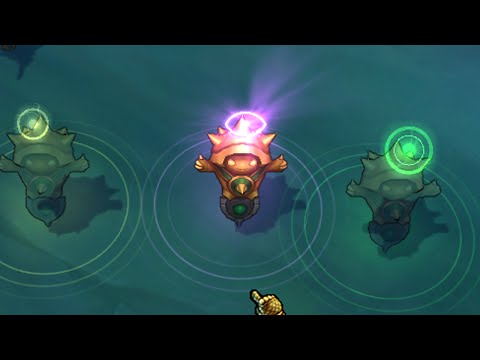 9. Dawnbringer Ward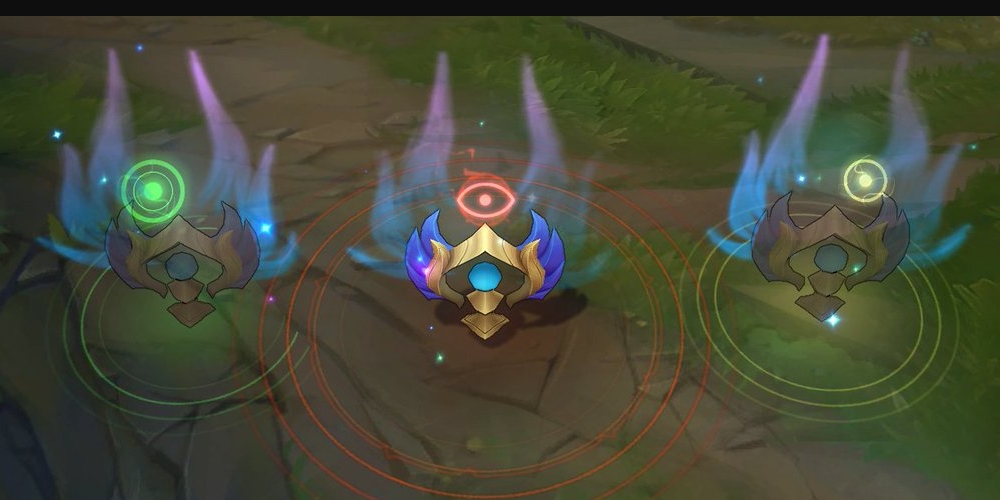 Dawnbringer Ward
The Dawnbringer Ward skin is one of my personal favorites. It came out in 2017 celebrating the Dawnbringer event, where Dawnbringer Riven and Nightbringer Yasuo would face off in an epic clash of Order and Chaos. Interestingly enough the only way you could get this skin was buying the Way Of The Order Pass for 1300 Riot Points (now Orange Essence). This skin is not just a pretty cool looking skin it is also one of the rarest ward skins in the game.
Here is how the Dawnbringer ward skin looks like in game: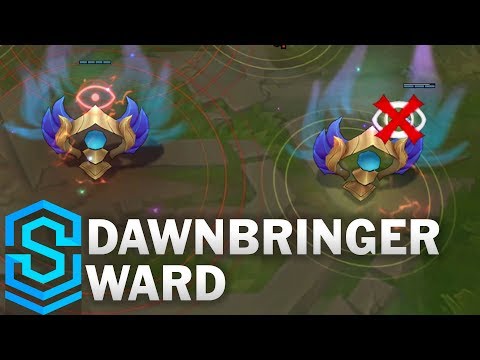 8. Ward Of Draven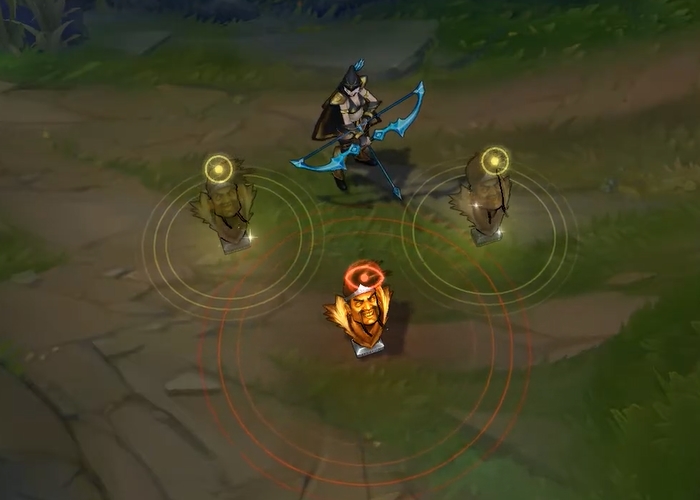 Ward Of Draven
Here is our favorite ax spinning/throwing maniac Draven. Or what he likes to call himself, not Draven, Draaaaven. I know he is a bit weird. Being an egotistical glory seeking ax throwing maniac Draaaaven has managed to get his face on a ward, and I gotta say it looks awesome. Released back in 2013 this ward skin is among the best ones there is, I even bet Tyler1 loves this one.
Here is how the Ward Of Draven looks like in game:
7. Victorious Ward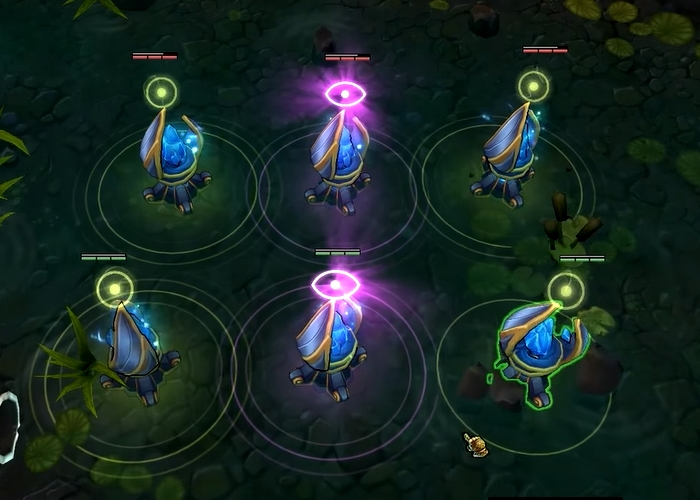 Victorious Ward
To be more specific the season 3 victorious ward. It was released in 2013, celebrating the end of Season 3 the only way you could get it was by reaching Silver or higher ranking during Season 3. Sadly I didn't because I was and am still pretty garbage at the game but it is still one of the best skins out there. Sadly it is unavailable to be purchased  in the in-game shop.
Here is how the season 3 Victorious ward looks ingame:
6. URF Triumphant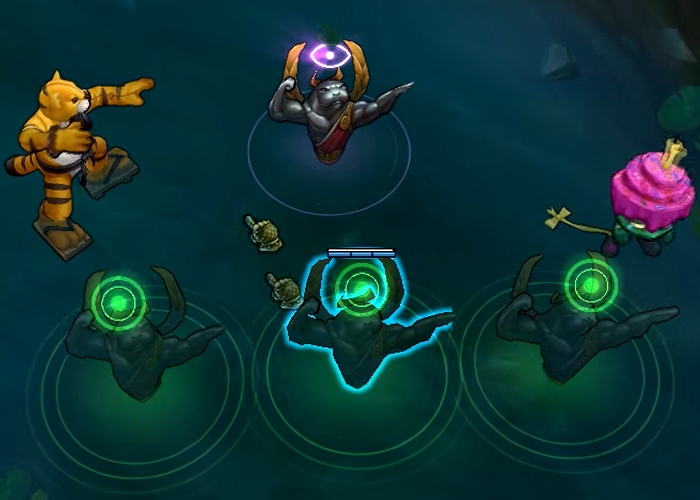 URF Triumphant
This skin is in the honor of Urf, the Manatee. On April 1 2010, Urf was killed by Warwick. Originally Urf the Manatee skin was released as an April Fools joke back in 2010 making it a very unique skin. Now the ward skin itself is absolutely glorious, showing strength and pride. This is a very exclusive skin ward, call it more of a collector's skin and it's only given on URF releases which are rare.
Here is how the URF Triumphant ward looks in game:
5. Honor Level 4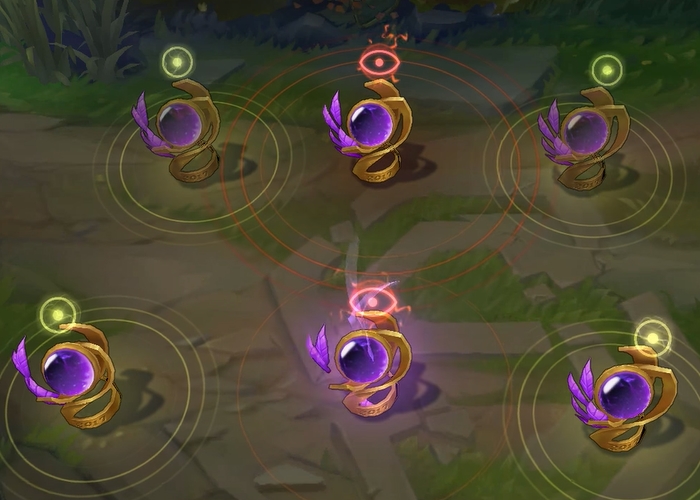 Honor Level 4 Ward
Look at this beauty. The honor level 4 ward skin is my personal favorite. The beautiful purple color just makes you look at that ward and be proud that you are such an  honorable player. It was released in 2017 and  it was given to players who reached honor level 4 and, trust me, it's hard to do so. Even though it is not the highest honor level I think it is way better looking than the honor level 5 ward. Purple being the color of  royalty I'd say it does make you feel like that too sometimes
Here is how the honor level wards look like in game:
4. Riggle Ward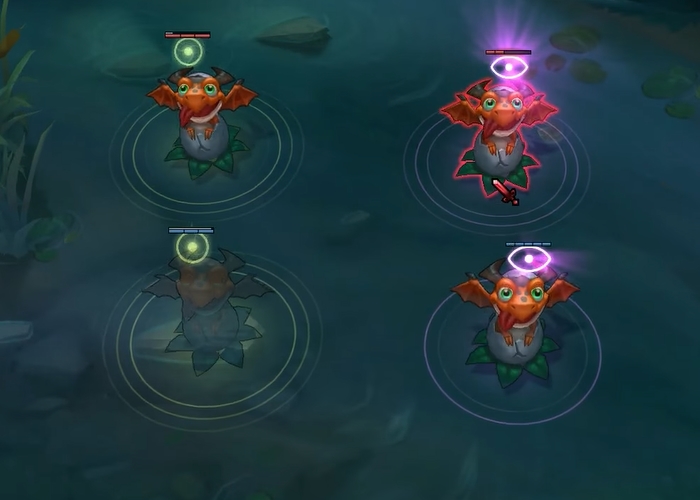 Riggle Ward
The Riggle ward ! Look at that cuteness, it's just adorable. This cutie was  released during  the Dragon Trainer event back in 2015. This is one of the most unique and best looking ward skins there is, and it's super cute and adorable. I mean  how can you not want to have that ward skin.
Here is how the Riggle ward looks like in game:
3. Tomb Angel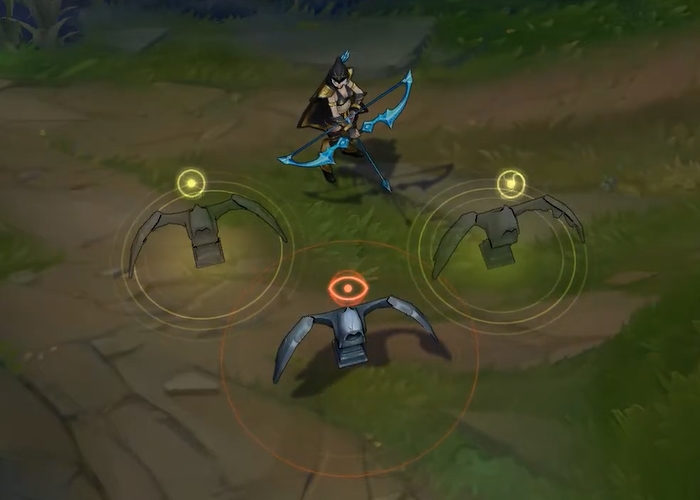 Tomb Angel
Now this is a skin from way back. The Tomb Angel skin was released in 2012 during the Harrowing event and is one of the rarest and cool looking skins in the entire game and it can be available for purchase when the legacy vault is re-opened. Its features are dark and gray, gloomy would be the right word for it. A dark  figure watches over a certain place guarding something  or someone ?
Here is how the Tomb Angel ward looks like in game:
2. Slaughter Fleet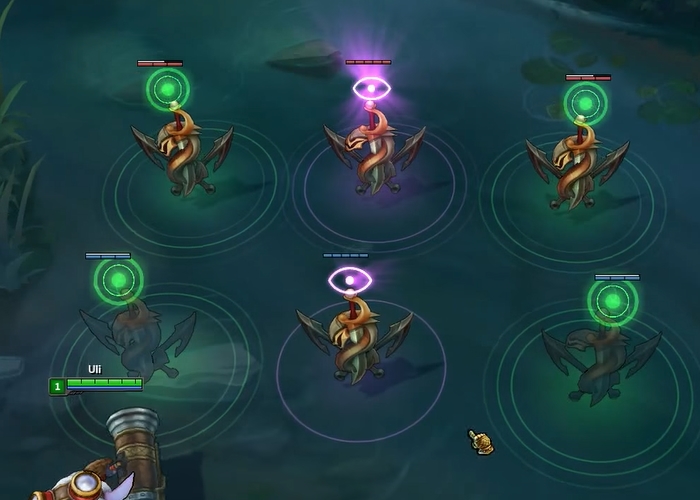 Slaughter Fleet Ward
The Slaughter Fleet ward was released in 2015 representing the famous weapon of terror and carnage wielded by the Nightmare Empire the Slaughter Fleet which  is a part of the in-game lore. If you're a Bilgewater fan this is a must have skin in the game as it represents Bilgewater perfectly. A saber entwined by a serpent backed by two other sabers, sounds like a lot of backstabbing and sea monsters to me.
Here is how the Slaughter Fleet ward looks like in game:
1. Riot Ward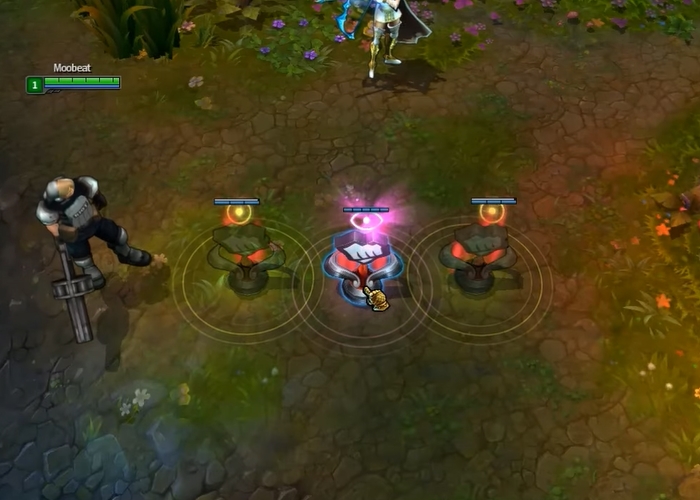 Riot Ward
Now the best ward skin in my humble opinion has to be the Riot ward. The rarest ward in the game. The only way you could get this ward was if you attended Pax East in 2014. Being the rarest skin it's also the coolest one in my opinion. Not just that everytime you actually place a ward it gives you a fist bump basically saying good job for placing a ward. Which people should start doing  more BECAUSE WE NEED VISION AROUND THE DAMN MAP.
Here is how the Riot Ward looks like in game:
You may also be interested in: