[Top 10] Mobile Legends Most Underrated Heroes That Are Powerful (And Why)
Updated: 30 Jun 2022 4:35 am
Underrated Yet Powerful
Underrated heroes in Mobile Legends are those that users do not favor. There are different reasons why even powerful heroes are overlooked. Here are the Top 10 Mobile Legends Most Underrated Heroes That Are Powerful, and why?
10. Alucard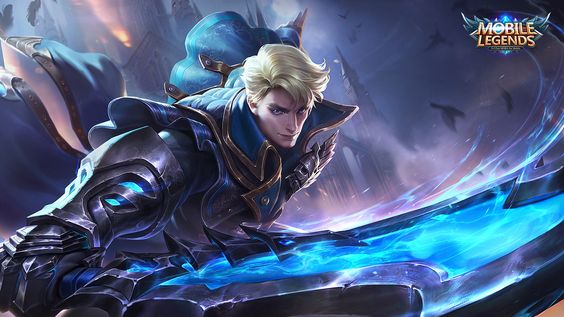 Alucard is a Fighter/Assassin Hero in Mobile Legends who specializes in Crowd Control. He is notable for being the first hero released in ML and is King of Life Steal. Understanding Alucard as a top life steal hero is the reason he is overpowered.
As the oldest hero in Mobile Legends history, Alucard is a top-tier assassin who is overlooked for this reason. He is a hero who requires great mastery and skill to provide dominance in his role. He has come a long way, having been through all ML updates, and is one of the most balanced, yet relevant heroes to date.
Alucard is overlooked for the fact that most users prefer heroes with high burst in damage as opposed to him, as a life-steal hero who thrives on damage to other heroes. As a fighter/assassin, he has a combination of skills and assets that make him a remarkable choice.
Why is Alucard great?
* King of Life Steal
* Versatile as a Fighter/Assassin
* Well balanced in meta
9. Silvanna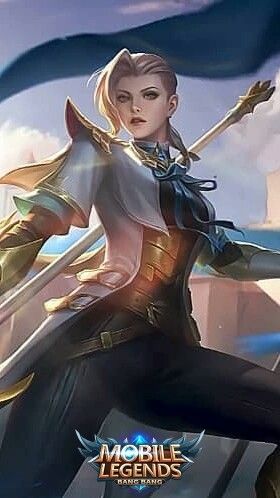 Silvanna is a Fighter hero in Mobile Legends who specializes in magic damage and as an initiator. She was once classed as a fighter/mage but is now a fighter. Her combination and skills make her one of the most OP heroes that are overlooked.
Silvanna is a versatile hero who can be played as a Fighter, Mage, Tank, and even as a Core. She is gifted in attack and offense while labeled as the Queen of Life Steal. Silvana's life steal probably undermines her ability to be utilized more in terms of her versatility. She is blessed with a lethal combination that takes much practice to master.
The fact that Silvana is the Queen of Life Steal makes her OP as compared to other heroes in her category who are based on damage output. She was once a top pick hero but has lost all her clout most possibly due to her inability to match her counterparts in damage. That being said, she is still worthy to learn and master.
Why is Silvana great?
* Queen of Life Steal
* Lethal combination
* Mage-like abilities as a Fighter
8. Sun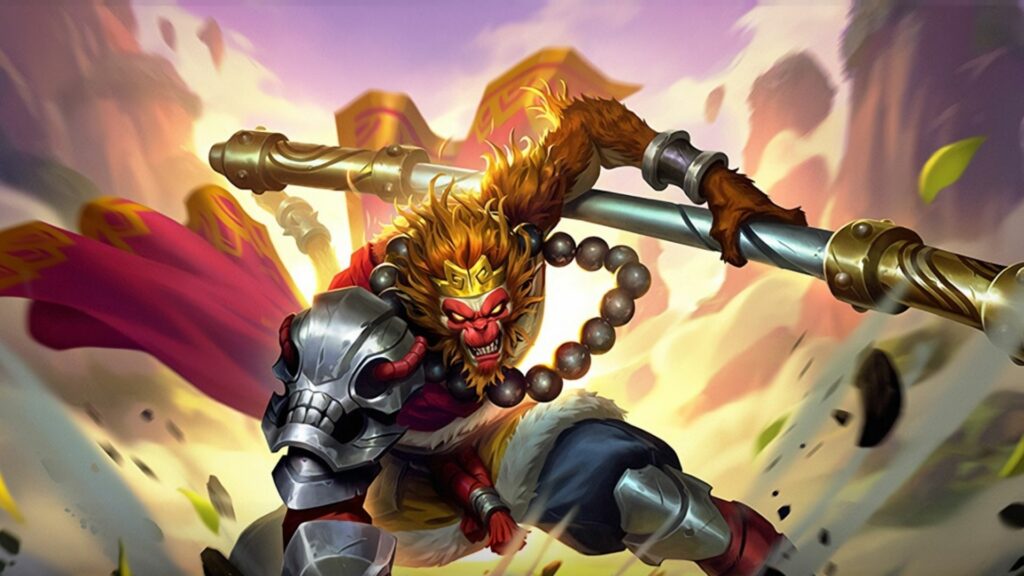 Sun is a Fighter Hero in Mobile Legends who specializes in Damage. He is an outstanding character with the ability to spawn into multiple versions of himself and blink to designated spots as part of his skill set.
Is Sun overpowered? The simple answer is yes, yet so many users have a hard time utilizing him to bring out the best in him. His ultimate skill is one of the most deadliest in Mobile Legends and best executed in tandem with Inspire. That being said, Sun is a late-game hero, and understanding this is crucial in bringing out game-changing plays.
Positioning Sun in a situation that would utilize his skills to maximum effect is quite a task. It may even seem frustrating at times. Also, considering the fact that Sun is a late-game hero leads the user to feed early and lose the opportunity to gain team gold in build as opposed to the enemy team.
Why is Sun great?
* Unique ultimate skill
* Versatile 
* Late-game hero
7. Eudora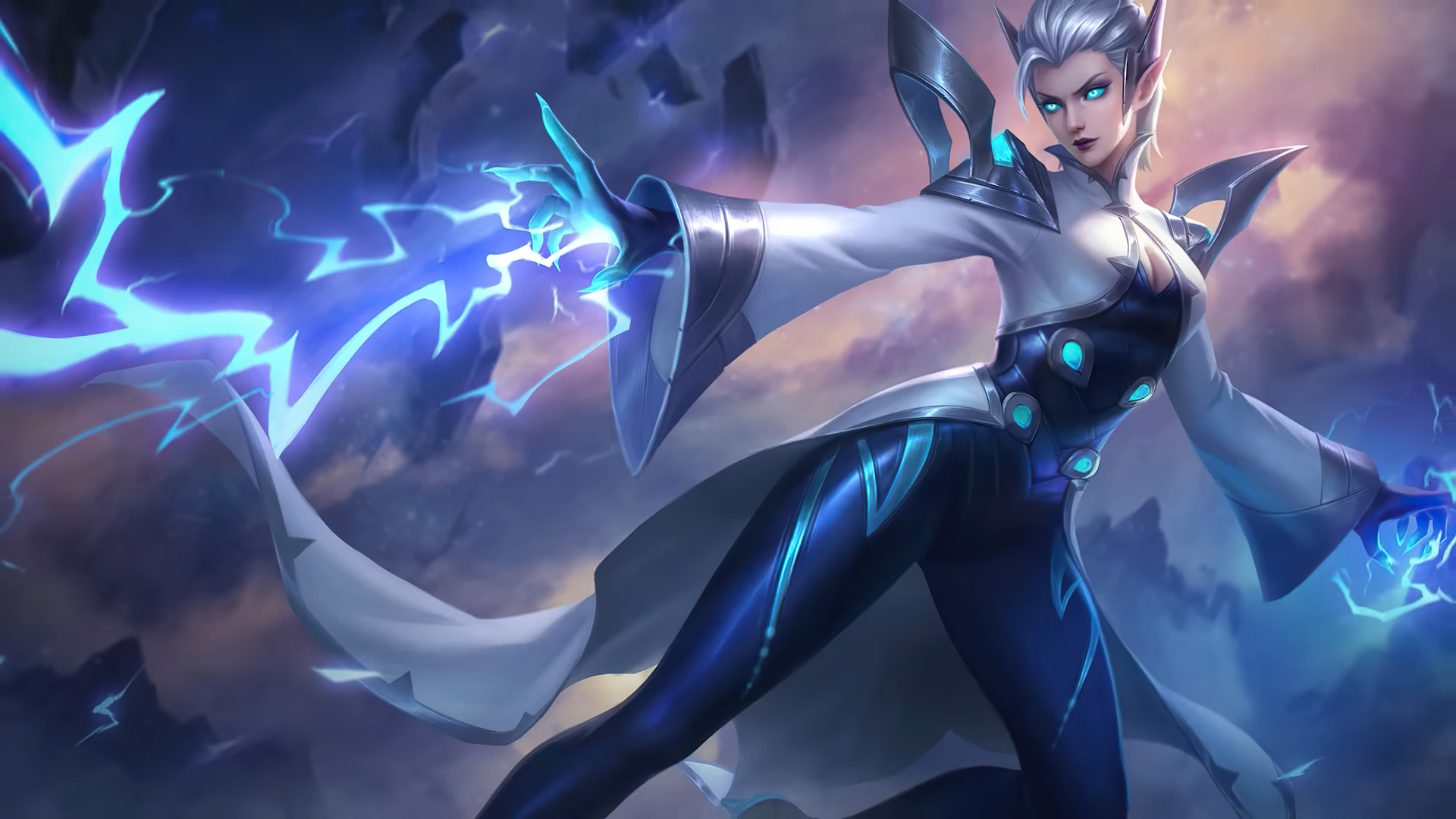 Eudora is a Mage Hero in Mobile Legends who specializes in Control & Burst. She is a top-ranking mage who manipulates magic through lightning. Eudora is overpowered due to the fact that her skills are brutally insane, in demolishing an opponent with one strike.
Eudora is a pain to guard from early to late games. She only increases in damage power as the game goes on and is uncontrollable when backed by a well-formed team. She may be overlooked for the fact that she is a really basic hero, who may be quite less fun to play. Apart from that, she is slow and lacks in offense, apart from not being a squishy hero.
Eudora is one of the easiest heroes to master, compared to others in her category. For this reason, she remains relevant, yet overlooked by high ranks. Purchasing Eudora is a solid choice, as she is a versatile and durable damage dealer.
Why is Eudora great?
* High damage dealer
* Durable mage
* Easy to master
6. Granger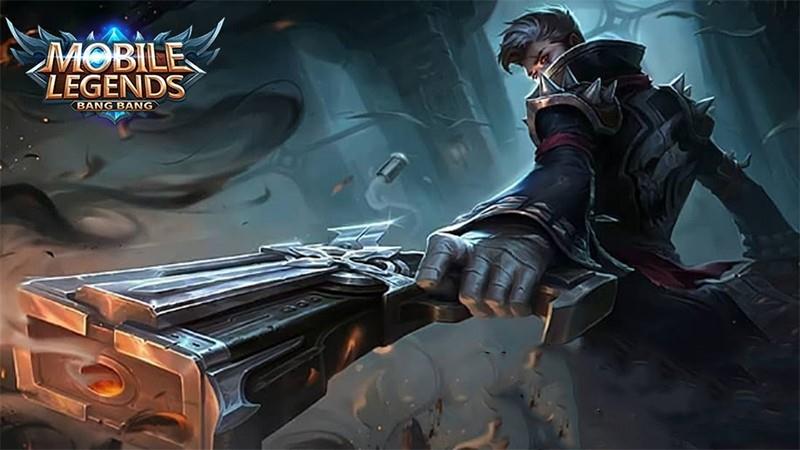 Granger is a top-ranked long-range Marksman Hero in Mobile legends who specializes in Burst/Reap. He is the only marksman in ML who is strong from early to late game and equipped with a lethal combination of shots from the firearms he carries alongside a dash. 
Granger's skills alongside his strong defense give him an OP advantage over his opponents. His skills work in unison and provide him with one of the most lethal combinations amongst marksmen heroes. Despite this, Granger is overlooked probably due to the fact that landing his combinations is quite hard. Aside from this, though he is strong, he still is one of the most vulnerable marksmen in ML, despite his offense.
Granger rates in between difficult and hard in terms of hero mastery. He is quite tricky to learn at first and takes countless games to understand his full in-game effect and presence. There are quite a few marksmen heroes who outclass him on many levels, which may be the most probable reason for him being least favored.
Why is Granger great?
* Lethal combination
* Strong from early to late game
* Long-range shooter
5. Roger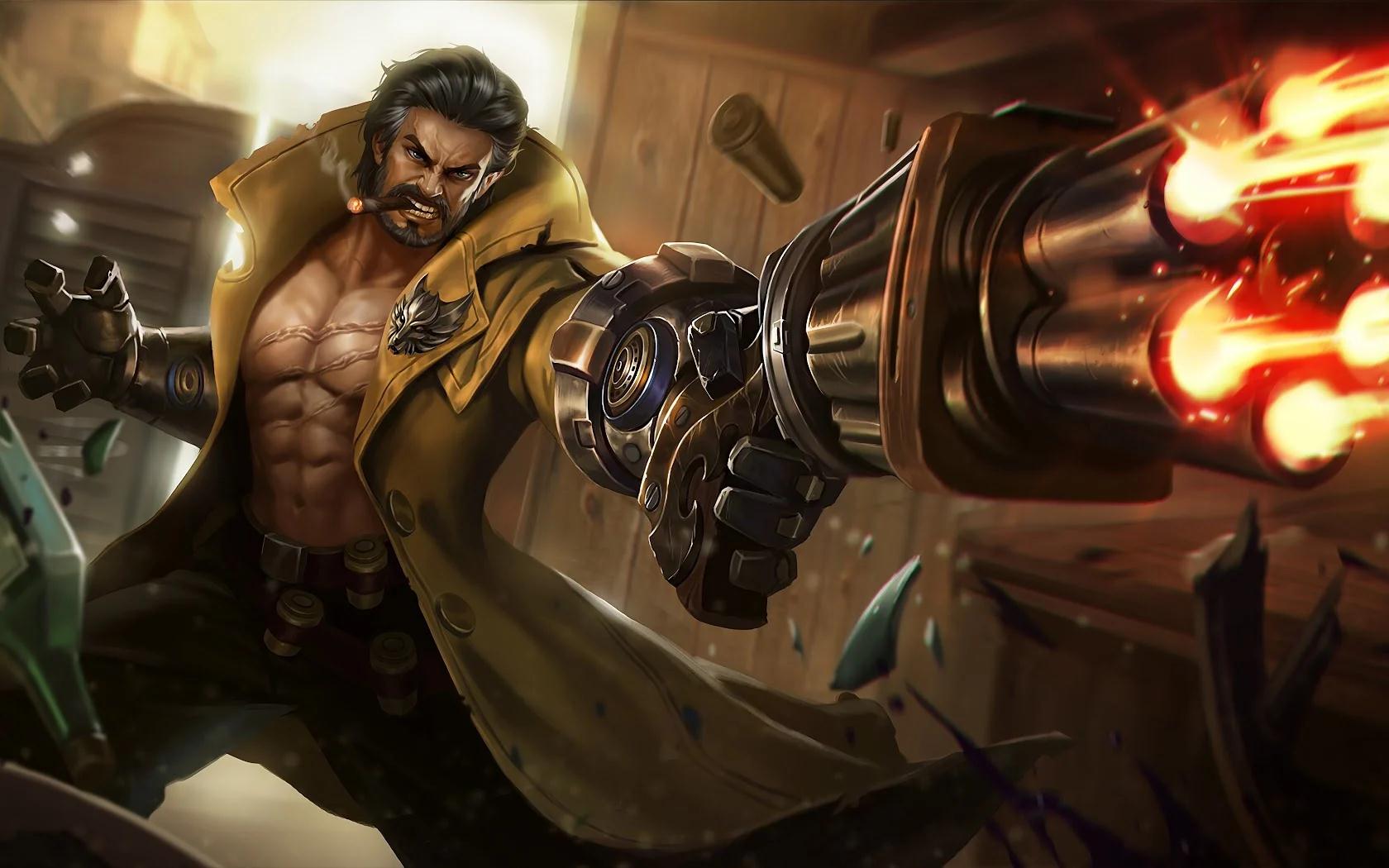 Roger is a Marksman/Fighter hero who specializes in Reap/Burst. He has the special ability to shape shift between a human as a marksman and a fighter as a wolf. Roger is OP for his extreme damage as a fighter, advantaged by his marksman skills and ability to play a versatile role.
Roger is a top-tier hero that has been overlooked for quite some time now. With the trend of picks in the current meta, his skills have been overshadowed and countered. He is still a top hero when played with skill. Roger will most definitely make a comeback as meta updates progress on into the future.
Roger is most definitely a hero worth mastering. He is a second choice option for an assassin and is a powerful core hero with abilities to control the jungle. With diversity in attack, with a long and short-range advantage, he stands out as one of the most powerful overlooked heroes.
Why is Roger great?
* Versatile hero
* Durable
* Top class jungler
4. Ruby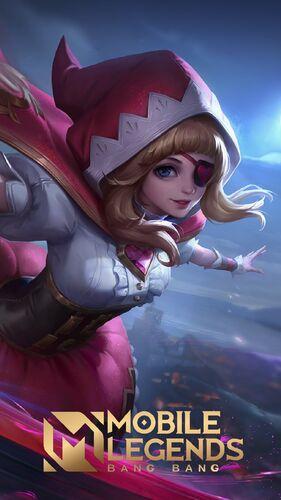 Ruby is a Tank/Fighter hero in Mobile Legends who specializes in Crowd Control/Regen. She is extremely versatile and can be played as a Tank, Fighter, Core, or Support. She is renowned for her life steal abilities, attributed to her skills, and are what make her OP.
The level of difficulty in mastery is quite high for Ruby, understanding her strengths and weaknesses takes a lot of skill and observation. Her greatest advantage comes with her life steal, and ability to lead team fights. Ruby is extremely gifted in initiating and retreating, which enables her teammates to capitalize.
Ruby's mastery level serves as the potential reason why she is underrated. Aside from that, meta updates have pushed other heroes to outshine her but she is still a hero worth mastering and is quite fun and rewarding to play.
Why is Ruby great?
* Extremely versatile
* Life steal advantage
* Extremely durable
3. Saber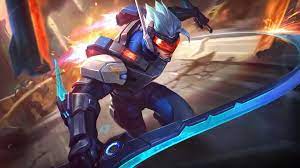 Saber is a top-tier Assassin in Mobile Legends who specializes in Charge/Reap. He has an insane ultimate skill that performs a lethal execution on the target. Saber is OP for having tremendous damage in his ultimate skill as well as being backed by a game-changing combination.
Saber is most possibly overlooked for his lack of offense in the current meta. He may be a lethal executioner, but having the patience and oversight to place him in strategic positions that allow him to utilize his skills to full potential proves to be a daunting task for most ML users. Saber is extremely weak in offense as well, which is a contributing factor that proves him overlooked by others in his category.
Saber is undoubtedly a hero worth mastering. He is a hero that is not recommended for beginners though, due to the fact that he is a hard hero to master, in the current ML scene. Saber is a top-tier assassin whose in-game presence depends on the user.
Why is Saber great?
* Deadly ultimate skill
* Top class jungler
* Ability to guard jungle
2. Hanzo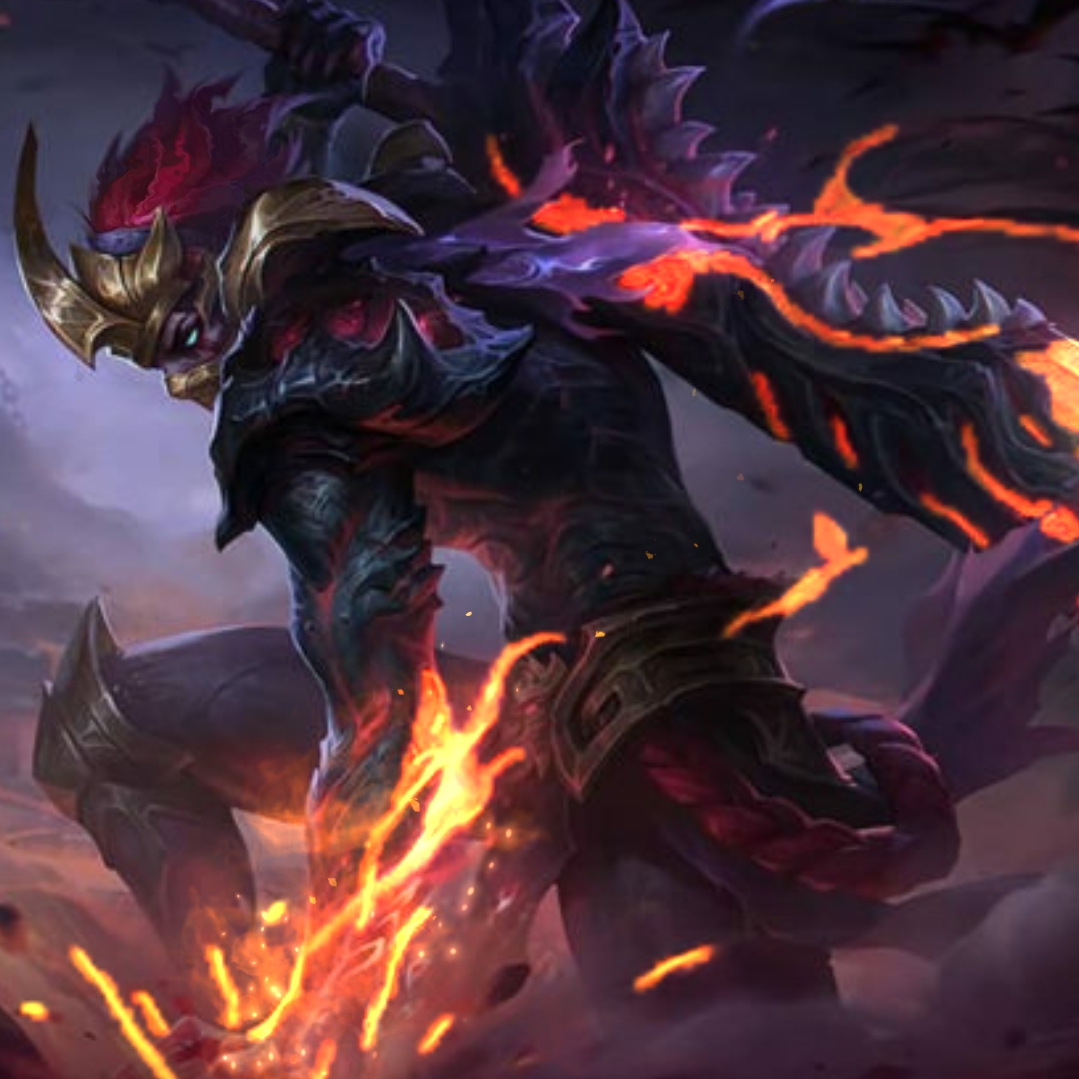 Hanzo is a top-tier Assassin in Mobile Legends who specializes in Poke/Burst. He is OP for his deadly set of skills and outstanding abilities in the jungle. He was once a most banned hero in previous ML seasons but was nerfed. Despite being nerfed, he is still a high-powered assassin with the potential to wreak havoc.
Hanzo's skills allow him to be placed in strategic locations that enable him to attack from behind attack lines. His skills deliver massive damage but he is extremely weak in offense, that may be the only downside to his game. Hanzo has been overlooked most probably due to the level of mastery in learning his skills and utilizing him to his advantage.
Hanzo remains a top-tier hero who is most likely to be consistently banned again in future ML upgrades, as he remains a top hero that is hard to counter and defend against. It is only when he is underutilized, that is when his team suffers from his presence being less felt in a game.
Why is Hanzo great?
* Deadly skill set
* Top class jungler
* Strategic hero
1. Aamon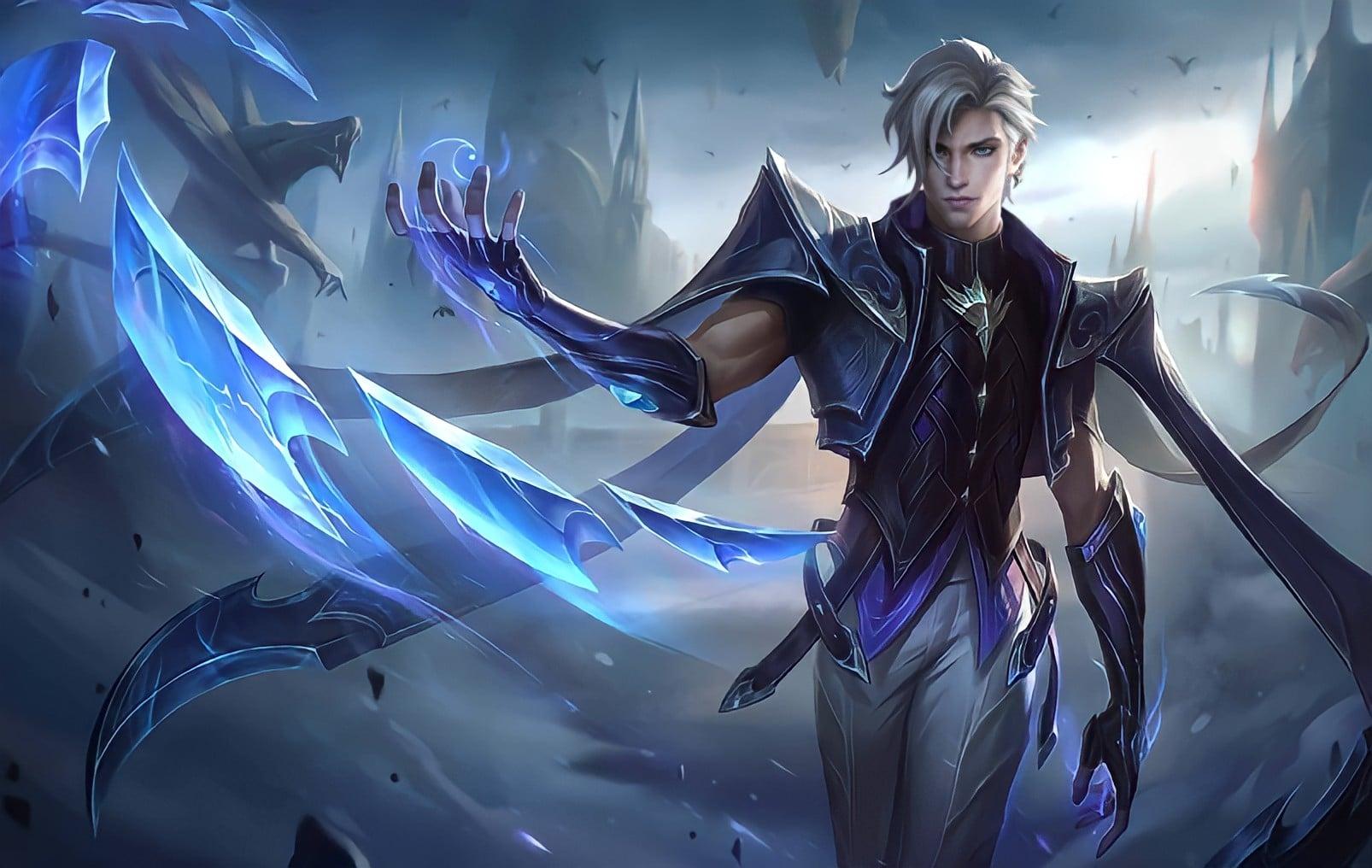 In Mobile Legends, Aamon is a high-level Assassin. He specializes in Magic Damage and Chase, defining him as a preferred Core, endowed with abilities that allow him to blend in with attack and offense, with incredible speed and burst damage.
Aamon's ability to control the jungle and gank enemy lanes is exceptional. In most cases where his team has a gold advantage, he is overpowered. Despite the game's shifting meta, he remains a significant damage dealer who may appear overpowered but is outshined by others in his category.
Though Aamon appears to be overpowered, his game is almost entirely based on his ability to farm quickly. As one of the most lethal assassins in ML, he lacks damage when behind in item build, which has a significant impact on the game outcome. This is possibly the most important reason he is overlooked.
Why Aamon is great?
* Extreme damage
* Camouflage skills
* Ability to control jungle
You may also be interested in: