Top 15 Movies Like Train to Busan
Updated: 28 Jul 2020 11:05 pm
Run! Train Zombies!
Are all zombies alike? Below you will discover each zombie is created differently, and the ones to fear most are those listed below.
Not everyone is perfect, but when it comes to survival, we think about the safety of those closest to us. Each apocalypse scenario is different, but one thing is certain, not every zombie is made the same. These unfortunate survivors stack their odds against fast, mutated, super zombie creatures with an urge to tear them limb from limb. Here are the top fifteen movies like Train to Busan.
15. Horror Express
Horror Express Trailer
Anthropologists make a major discovery. They have found the remains of an ancient being, and they must transport it on a train since it's the early 1900's. The scientists didn't take into consideration it would freeze and reanimate to bring terror on the train.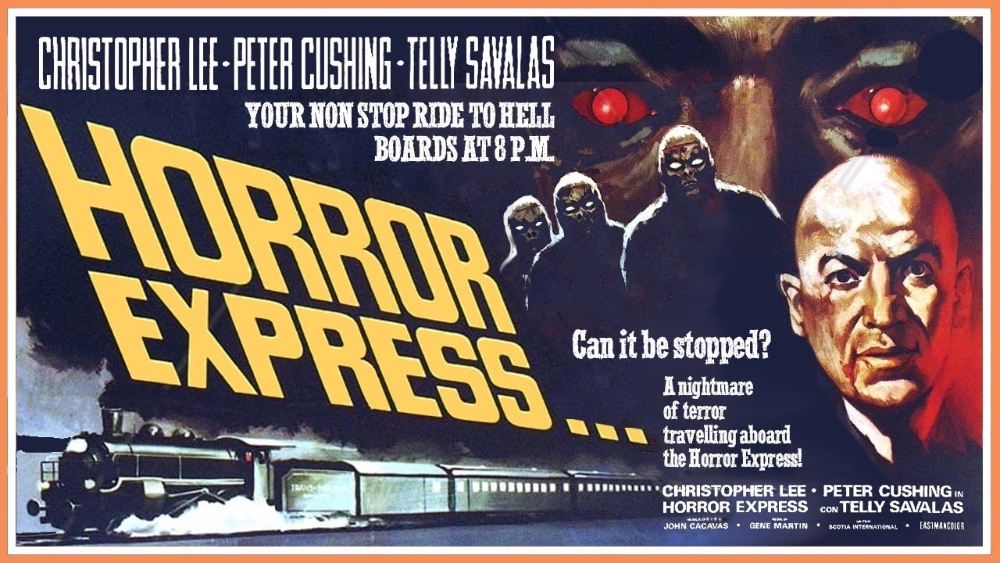 Horror Express was filmed in Madrid with a $300,000 budget.
14. The End?
The End? Trailer
Claudio is stuck in an elevator at work. He calls for help, but little does he know his colleagues need a bit of help of their own. Claudio manages to pry open the doors just enough to watch the events of a zombie take-over unfold.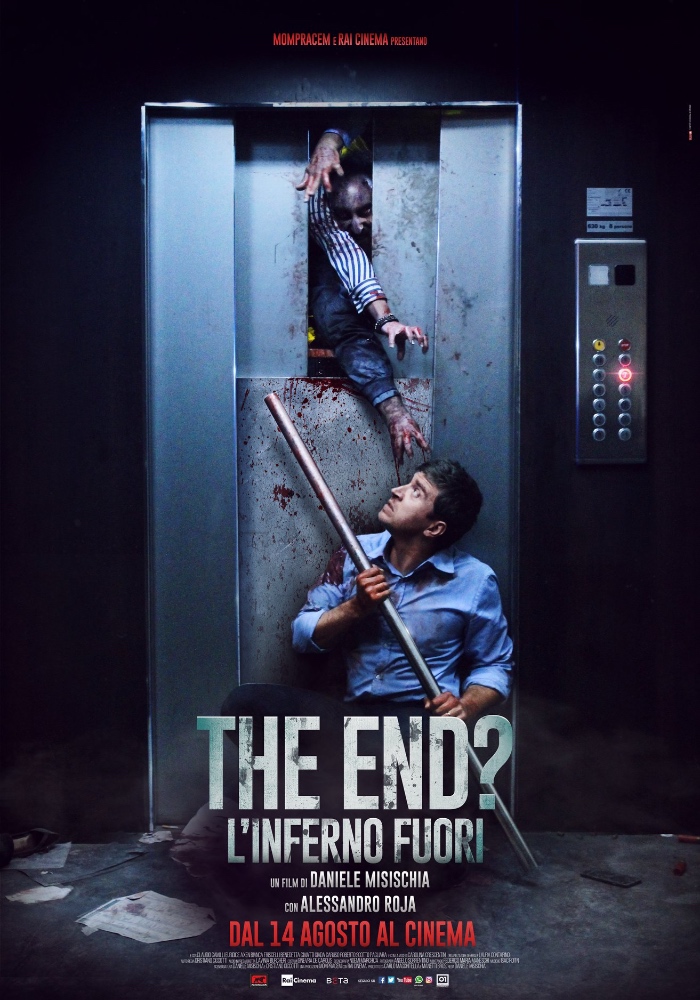 Director Daniele Misischia made his feature film debut with this film. 
13. Maggie
Maggie Trailer
Maggie is infected with a virus that slowly transforms its victims to zombies. Despite all warnings, her father Wade refuses to send her away to a quarantine facility. They make the most of their time together, but Wade soon realizes Maggie's urges are getting out of hand.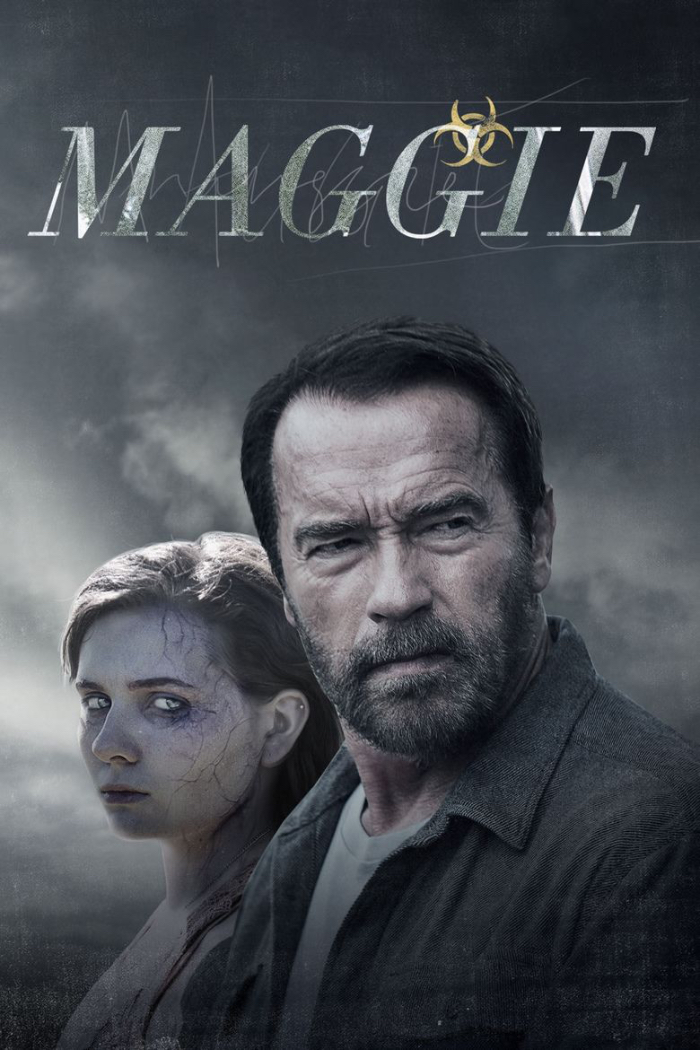 The script was the "Blacklist" most liked unmade scripts in 2011.
12. State of Emergency
State of Emergency Trailer
A city is quarantined by military officials after an explosion shocks the area. Chemicals infect the people who are exposed, turning them into rabid mutants who crave human flesh. The remaining population must survive at whatever means necessary.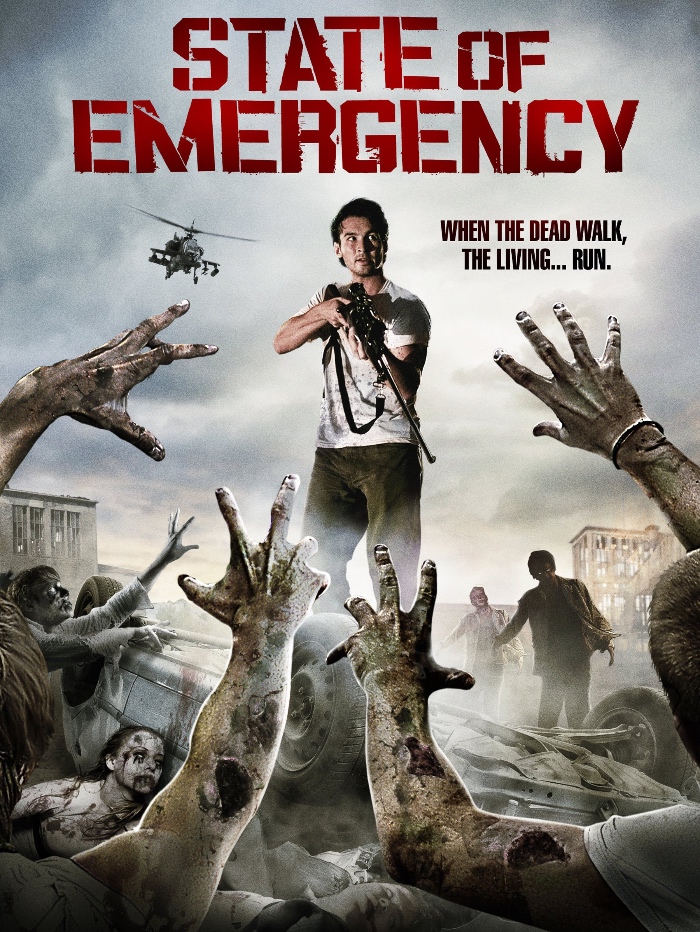 The film premiered at the Raindance Film Festival.
11. Quarantine
Quarantine Trailer
At the right place during the wrong time, a few reporters capture events that change their life. The building is under quarantine, and the reporters are stuck inside the apartment building where an unknown pathogen is infecting people. One by one, they succumb to the strains of their quarantine.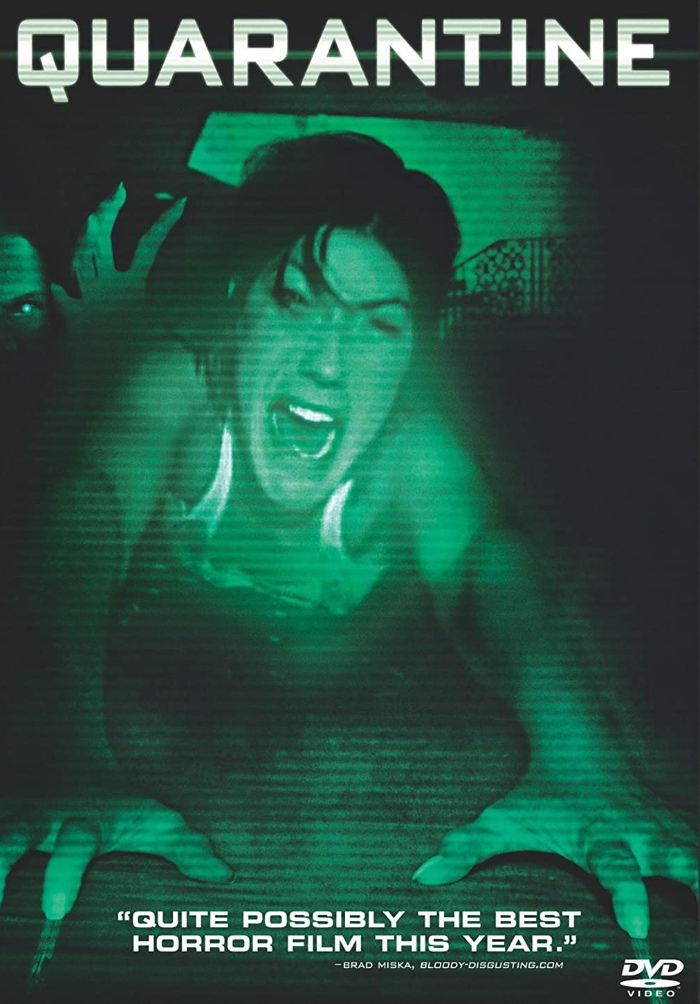 The film is a remake of the Spanish movie REC. 
10. Splinter
Splinter Trailer
An animal goes on the attack and leaves behind undead creatures hungry for human flesh. A loving couple runs over the same spikey animal, leaving them stranded. Tensions are high when a carjacker threatens them. They all flee to a nearby gas station where they find a lifeless body, but it's not entirely dead. Now, they must escape the spikey undead creature that's after them.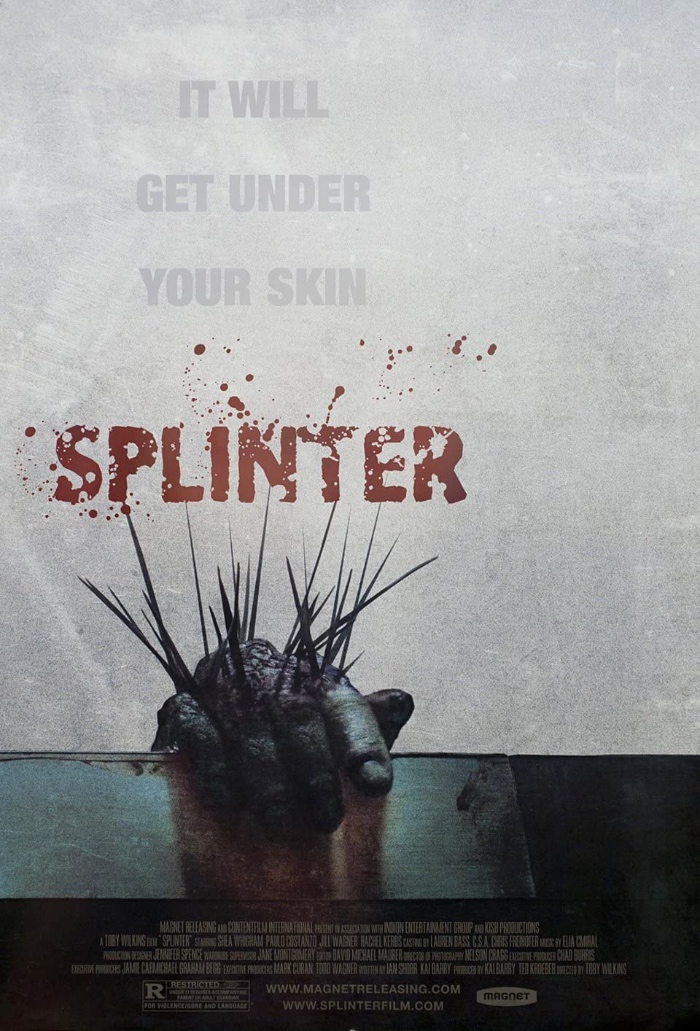 Splinter won six awards at the Screamfest Horror Film Festival, including Best Picture.
9. The Crazies
The Crazies Trailer
Ravenous behavior inflicts a small pleasant town. A sheriff investigates the issue and finds a military cargo plane has crashed into the town's river. The mysterious cargo is surmised to have infected everyone, and they must contain the city before things get out of hand.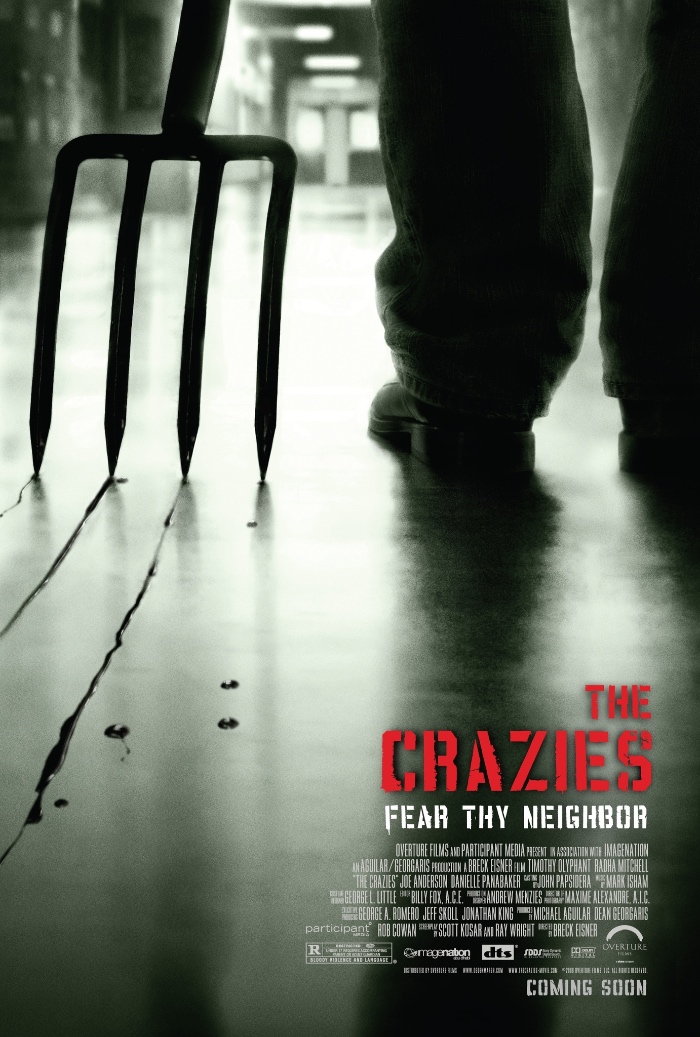 The film is a remake of George A. Romero's 1973 film. He served as an executive producer.
8. Contracted: Phase 2
Contracted: Phase 2 Official Trailer
Riley's worst fear has come true­–he has contracted whatever inflicted Samantha–which turned her into a zombie. He searches for the person who infected her. Unfortunately, this man sets out to infect more people knowing full well it could bring on the end of humanity.
The film premiered at the Neuchâtel International Fantastic Film Festival.
7. REC
REC Trailer
A reporter for a documentary follows a local fire station on its night shift. They are called to an apartment complex after complaints are filed from an elderly woman screaming. Once they arrive, the woman becomes rabid, and the entire complex is on lockdown. This is not the close-up they have been asking for.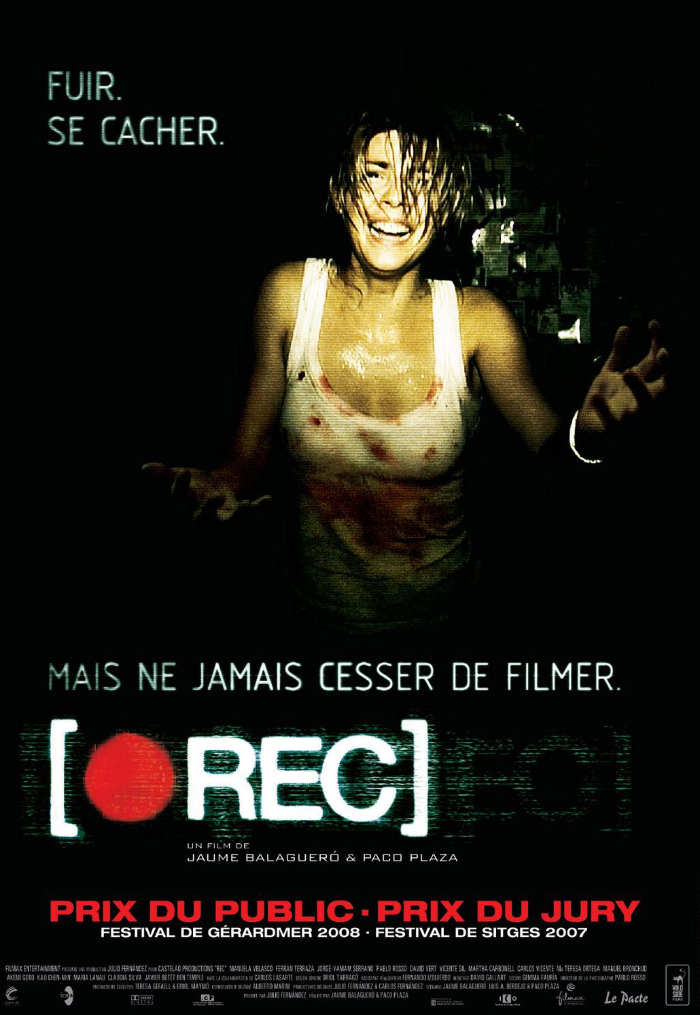 The film has received several accolades and was remade by American filmmakers titled: Quarantine. 
6. Dead Alive (Braindead) 1992
Dead Alive Trailer
A controlling mother follows her son Lionel on his date at the zoo. Karma strikes, and she is bitten by a monkey hybrid infected by a plague. She acts peculiar and perishes only to reanimate more virile than ever. Despite these events, her son holds a funeral only to discover more undead.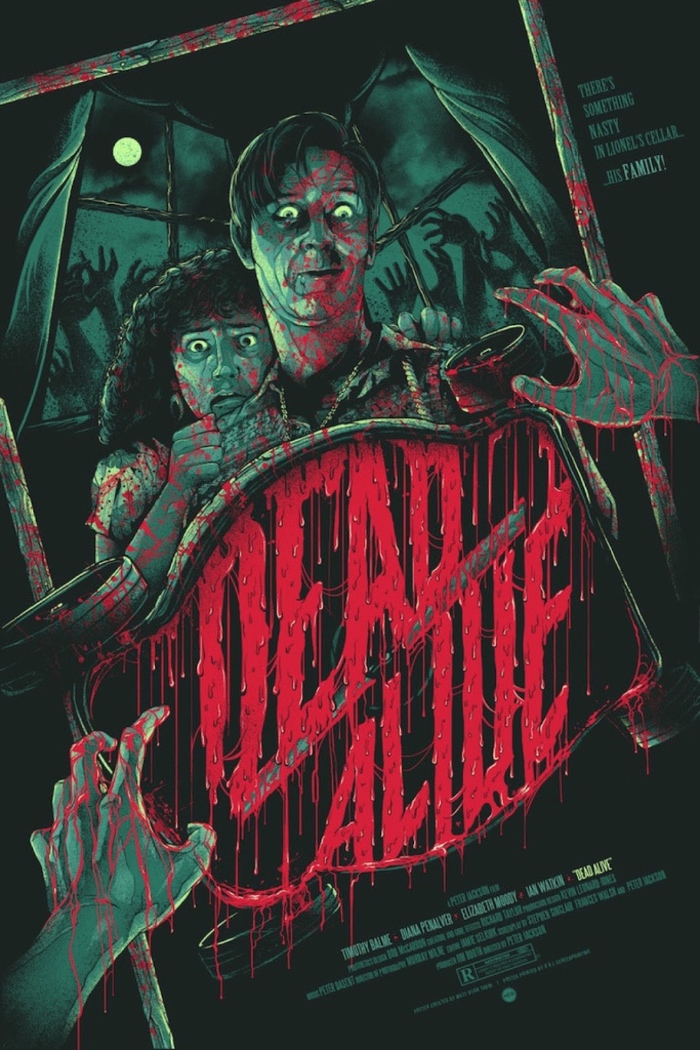 The film received a lawsuit against them for infringing privacy for a few seconds only tombstone scene.
5. Cargo
Cargo Official Trailer
A family has made it through a zombie outbreak by living on a houseboat until tragedy strikes. After being infected by a zombie virus, Andy helps Thoomi, a young aboriginal girl, find her mother. They journey through Australia to find Thoomi's people and seek refuge for Andy's baby girl before his transformation.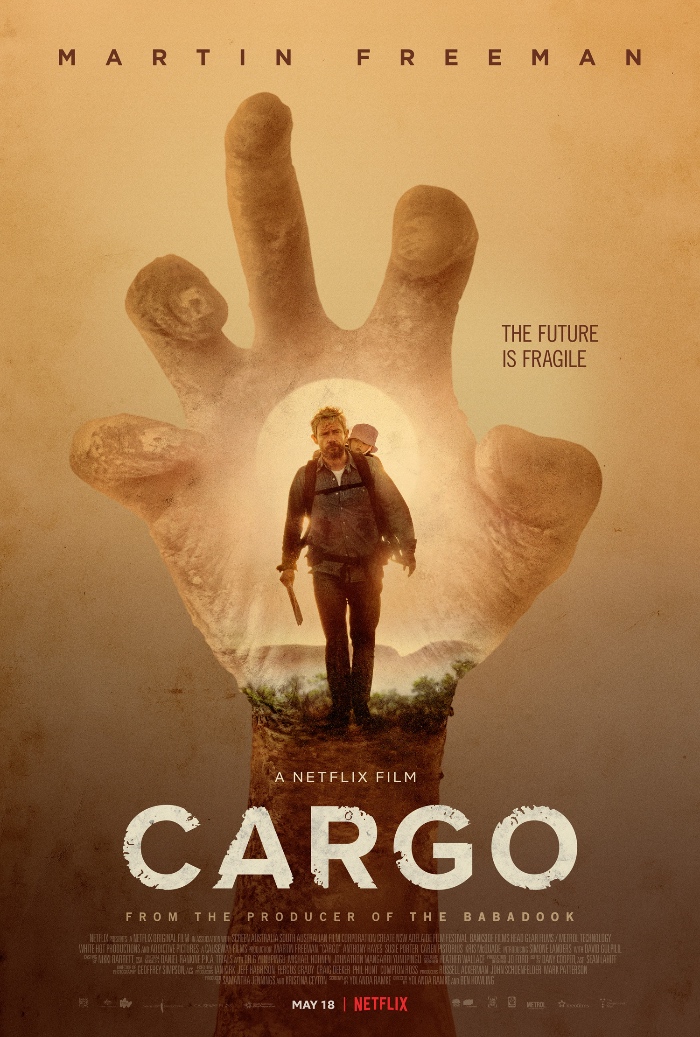 Cargo is a feature version of a short film written by Yolanda Ramke. 
4. 28 Weeks Later
28 Weeks Later Trailer
Don and his wife hide in a secluded cottage while the rage virus ravages the world, but a frantic boy pleads with them to enter. His forgiving wife Alice lets the boy in, but a herd of zombies overruns the cottage, and she is attacked. Twenty-eight weeks later, Don visits her at a facility showing his affection, but he is infected and starts the rabid spread of the infection once more.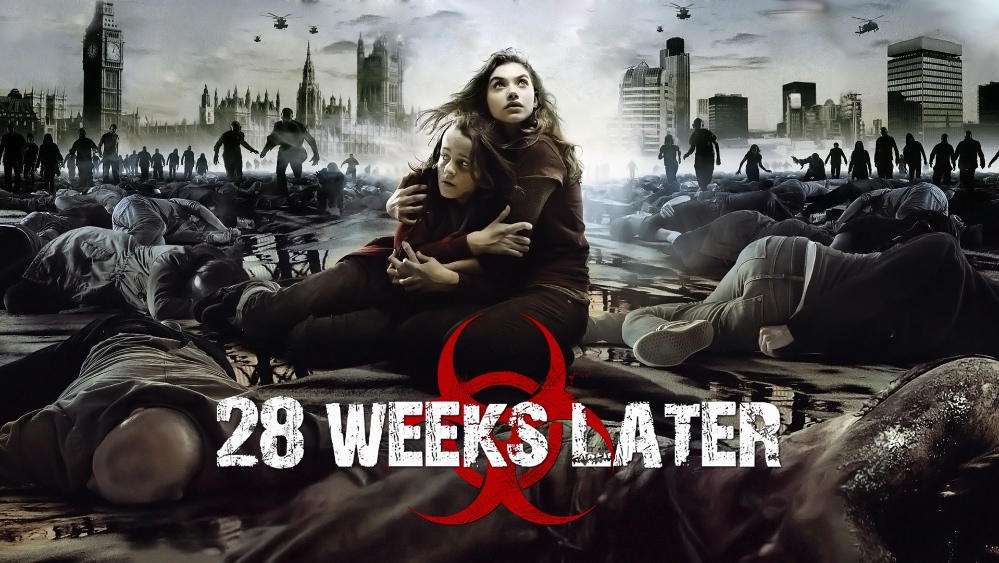 28 Days Later: The Aftermath is a graphic novel connecting the stories of four different survivors during these events.
3. Little Monsters (2019)
Little Monsters Trailer
Mrs. Caroline has a duty to care for her class. This includes saving them from hungry zombies. She fails to seek shelter for them, but that doesn't stop her because she is pretty crafty. She also has help from Dave, who has a crush on her and will do anything to protect her. Together, they escape the carnage with the children safe and sound. Now they have to escape military efforts to contain the infection.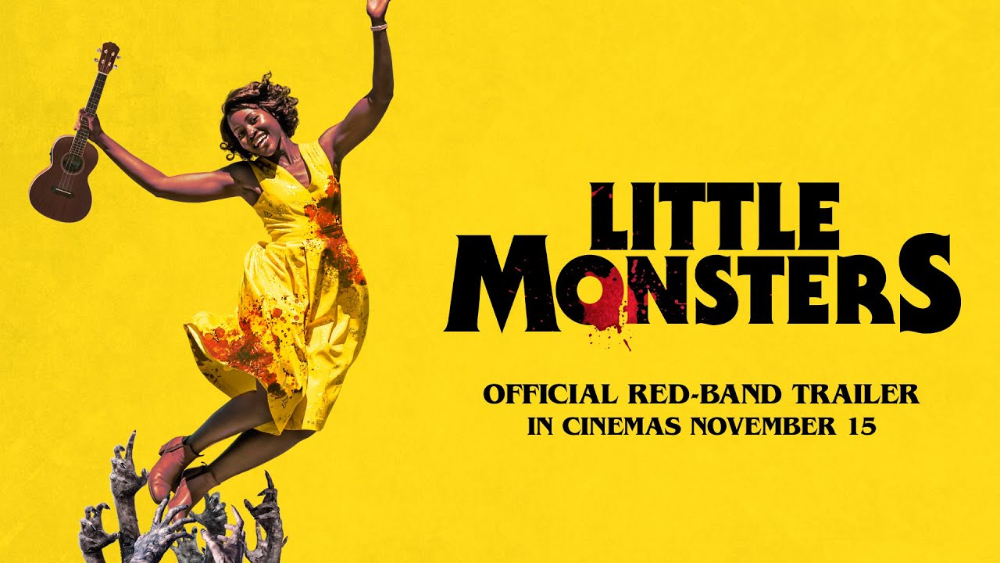 Lupita Nyong'o wrote a personal letter to Taylor Swift asking for the rights to 'Shake it off.'
2. Planet Terror
Planet Terror Trailer
A chemical gets out of hand and transforms most of a sleepy Texas town into mutant zombies. An unlikely rag-tag group of survivors blasts their way through to defeat them. They are pretty successful, which gains the attention of the authorities who try and detain them, but Cherry has a secret weapon to help them escape.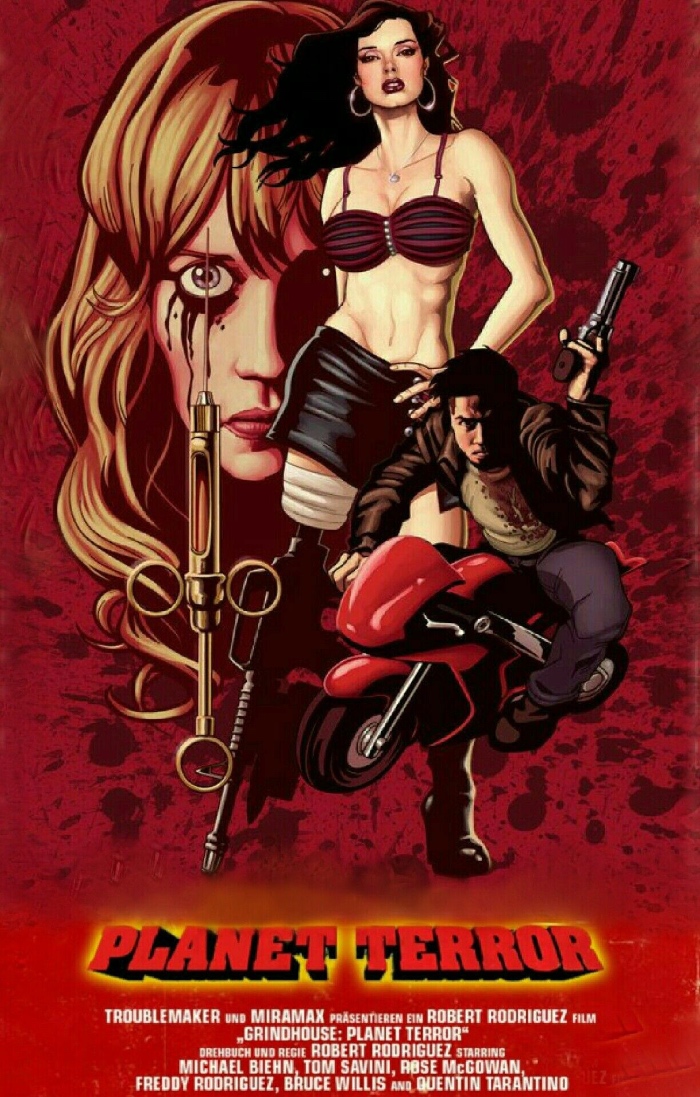 Planet Terror is part of a Grindhouse double feature alongside the film Death Proof.
1. I Am A Hero (2015)
I Am A Hero Trailer
This is not a hallucination. Hideo finally has the chance to be what he's always wanted: a hero. The virus has infected the city, and his first attempt at heroism is grabbing his gun to defend against the flesh-eating zombies, but does he have what it takes to pull the trigger? There are plenty of survivors who will do anything to have his kind of firepower.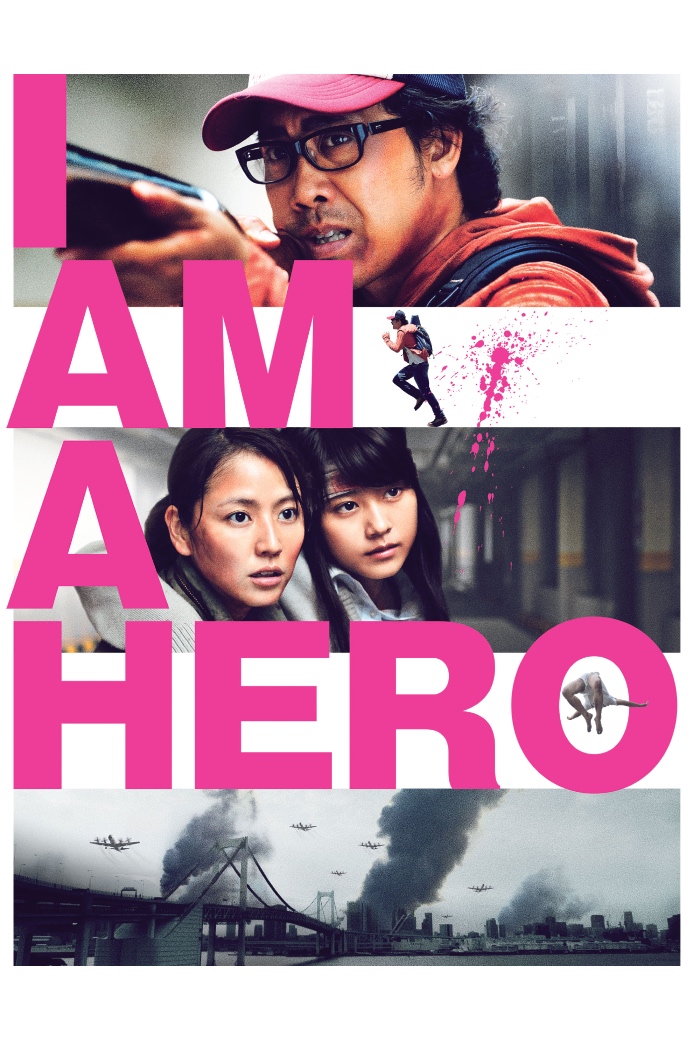 The film is a live-action adaptation of the twenty-two-volume manga written by Kengo Hanazawa.
You may also be interested in:
Image Gallery