[Top 10] Best MTG Arena Bo1 Decks That Wreck Hard! (Feb 2021)
Updated: 02 Feb 2021 10:00 am
Bonecrusher Giant still crushing bones in Standard
The Standard meta-game has pretty much settled down this last month in anticipation of Kaldheim release. During this transition period, meta decks will not be easy to determine as many people will still experiment on both the usual suspects while also looking for sleeper decks. With these things in mind, take a look at the best decks to give you the push you need before we get to the Kaldheim series. 
10. Mono-black Ugin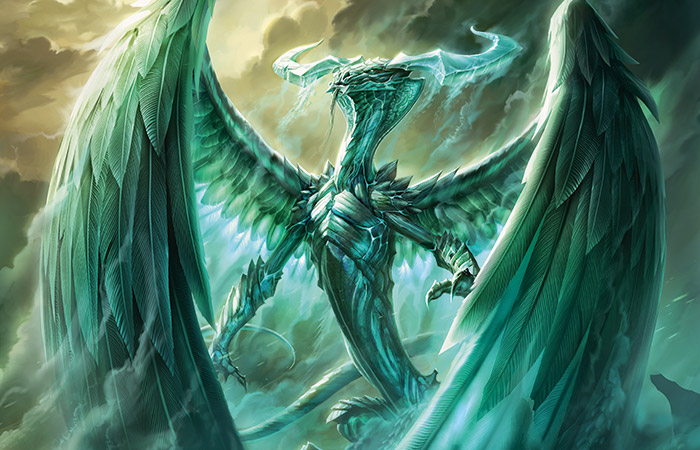 What's good about this deck?
Same Ugin concept but more balanced with creature removal

This deck provides a decent answer to the lack of control in other Ugin decks as it employs a lot of spot removal and board wipes
Against creature decks, you can even win with a single casting of Massacre Wurm on a board filled with a lot of small creatures

It provides a good answer to decks that are reliant on their graveyards
How to play this deck effectively
Your main goal in the early game is to provide crowd control/damage control

You don't have heavy-hitters in the early stages of the match so you need to rely on picking off your opponent's threats until you can finally deploy your bombs
Use your removal spells well as these can save you loads of resources

The whole deck is based simply on getting Ugin out as fast as possible so that's what you need to focus on

Use board wipes whenever you need to but try and absorb as much damage as you can to get more value out of your board wipes
Decklist
4 Ugin, the Spirit Dragon
4 Solemn Simulacrum
2 Massacre Wurm
2 Skyclave Relic
2 Forsaken Monument
4 Mazemind Tome
1 Soul Shatter
2 Eliminate
2 Cling to Dust
2 Hagra Mauling
2 Heartless Act 
2 Elspeth's Nightmare
2 Bloodchief's Thirst
2 Pelakka Predation
4 Extinction Event
2 Elspeth's Nightmare
1 Castle Locthwain
4 Crawling Barrens
2 Field of Ruin
4 Radiant Fountain
10 Swamp
9. Mono-white Midrange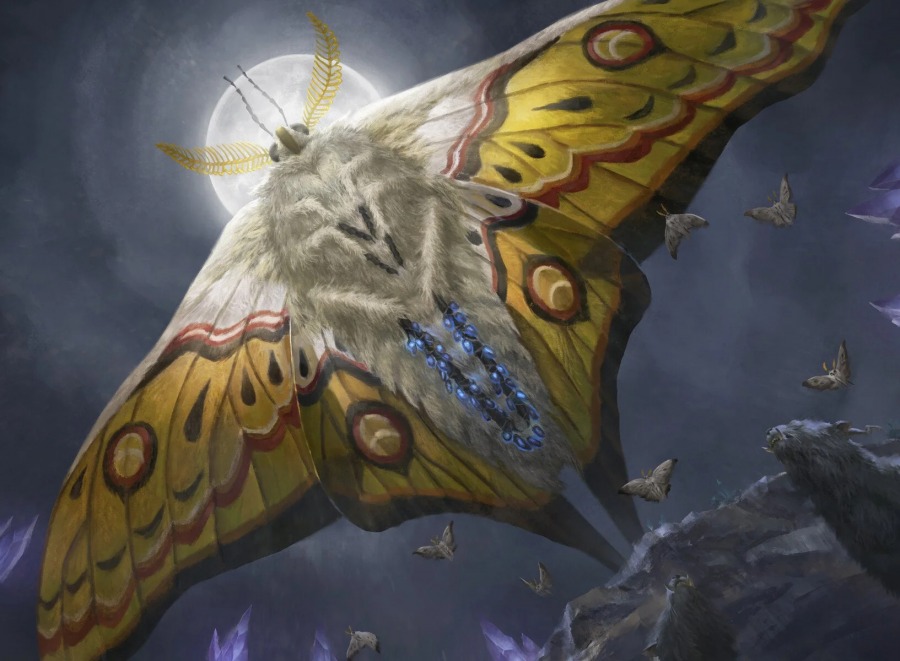 What's good about this deck?
Lots of lifegain

Lifegain is very useful especially against aggro decks as you can pad your life total while assembling your win conditions
The lifegain concept of this deck also provides a very solid synergy between the cards

Board wipes and removals that can target really strong pieces

Whether it is a huge army of 1/1 creatures threatening to chip away your life total or maybe a huge planeswalker threatening to shut down your strategy, this deck has all the answers to them
How to play this deck effectively
Keep swinging on the first few turns to start your lifegain

This is also great if you have Speaker of the Heavens ready so you can start generating tokens
If you also have Linden, on board then you need to attack as much as possible as it is another way of generating more life

The deck is basically built to gain life so you won't have to worry too much about early aggression by your opponent

If things get too aggressive, you can use board wipes or cards like Banishing Light to help relieve some of the pressure
Decklist
4 Lurrus of the Dream-Den
4 Speaker of the Heavens
3 Linden, Steadfast Queen
3 Daxos, Blessed by the Sun
3 Luminous Broodmoth
2 Archon of Sun's Grace
4 Charming Prince
2 Shatter the Sky
1 Emeria's Call
3 Trapped in the Tower
3 Elspeth Conquers Death
4 Banishing Light
3 Birth of Meletis
4 Castle Ardenvale
15 Plains
8. Azorius Control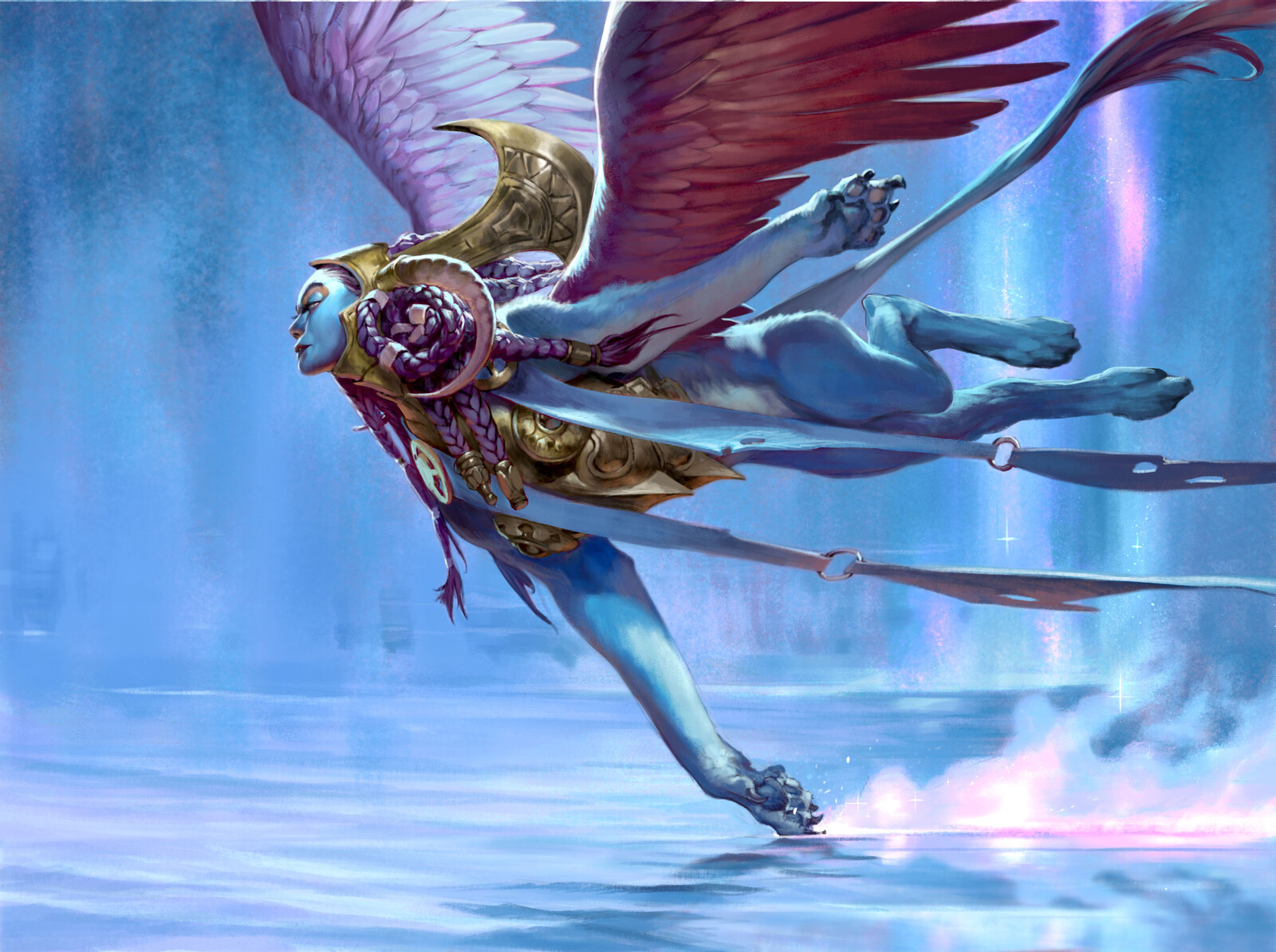 What's good about this deck?
Great against the current creature-heavy meta

With a lot of removals as well as board wipes, this control deck can hold its own against the creature-heavy meta even in Bo1 games 
Your spells cover a wide range of threats so you have the answer to almost every problem you may encounter

If you don't have the exact card that you need in the situation, don't worry because you have access to your sideboard cards

With Fae of Wishes, you have a very customizable sideboard where you can place any card that you think is relevant in today's meta
How to play this deck effectively
Use your life total as a resource

Your early plays will revolve around card advantage and counterspells so you will most likely take lots of damage if you're up against aggressive decks
Hold out on your board wipes and absorb more damage to extract more creatures from your opponent then clear the board once they have become complacent

You can fully customize your wish board depending on your playstyle

Add in Ugin to provide another threat that you can use in the later stages of the game
You can also put in card draw engines to amplify your advantage
Decklist
2 Brazen Borrower
4 Skyclave Apparition
4 Dream Trawler
3 Fae of Wishes
2 Midnight Clock
4 Glass Casket
3 Neutralize
1 Jwari Disruption
2 Emeria's Call
4 Shatter the Sky
2 The Birth of Meletis
4 Omen of the Sea
4 Elspeth Conquers Death
3 Temple of Enlightenment
2 Crawling Barrens
4 Fabled Passage
6 Island
6 Plains
7. Golgari Midrange/Adventures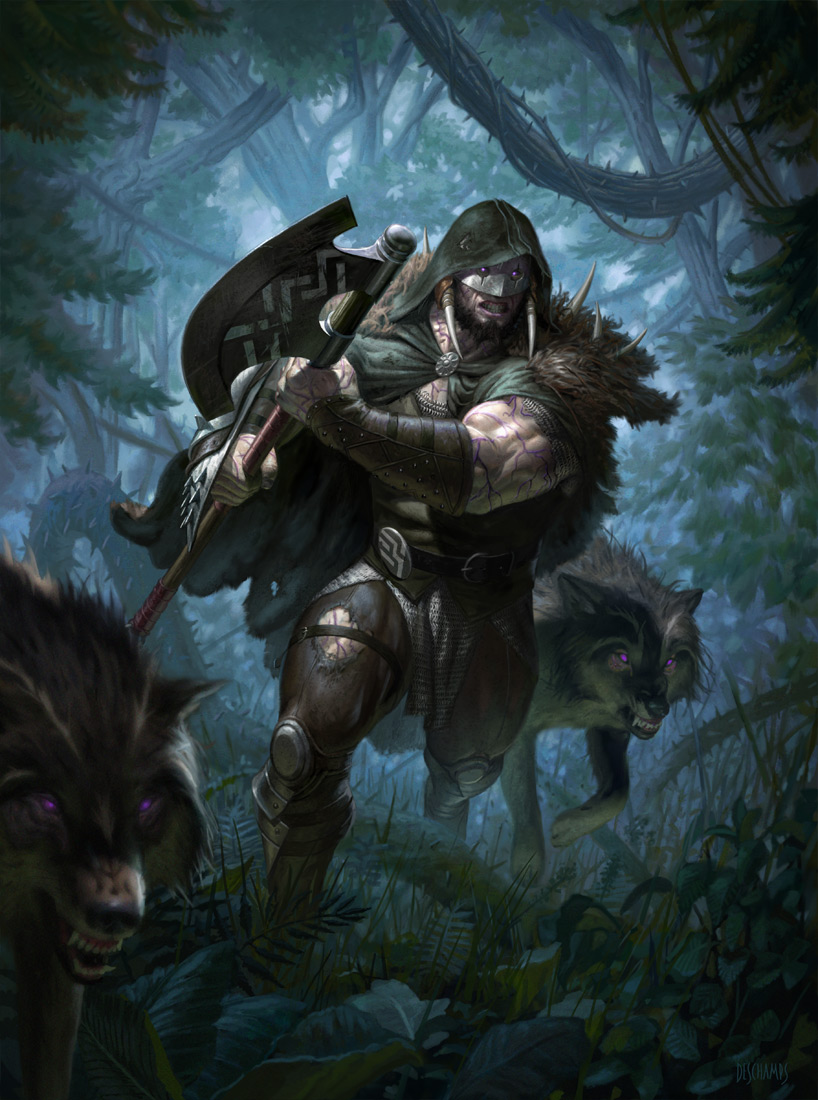 What's good about this deck?
A good midrange deck is something that is comprised of early game development that will eventually lead to late-game threats

This deck features cards like Edgewall Innkeeper, which by itself is not much of a threat but when combined with your other spells, can generate more value 

This deck has a lot of cards that generate value

Whether you are getting counters and drawing cards with The Great Henge, or exiling your opponent's graveyard with Scavenging Ooze, this deck is never short on value
How to play this deck effectively
Pressure your opponent with early attacks using Scavenging Ooze and your other cheap creatures

Scavenging Ooze can also be great at shutting down your opponent's graveyard by exiling the important cards there

This deck is pretty slow and grindy so be patient with your plays

The beauty of this deck is that it gets stronger the longer you play
You will start with small creatures and as you progress towards the latter stages of the game, you will get access to bigger creatures that will definitely hit for more
Decklist
1 Polukranos, Unchained
2 Rankle, Master of Pranks
2 Gemrazer
3 Scavenging Ooze
3 Foulmire Knight
3 Kazandu Mammoth
3 Lovestruck Beast
4 Edgewall Innkeeper
4 Murderous Rider
3 The Great Henge
3 Extinction Event
2 Agadeem's Awakening
2 Bloodchief's Thirst
2 Garruk, Cursed Huntsman
1 Castle Locthwain
4 Temple of Malady
4 Fabled Passage
6 Swamp
8 Forest
6. Esper Doom Foretold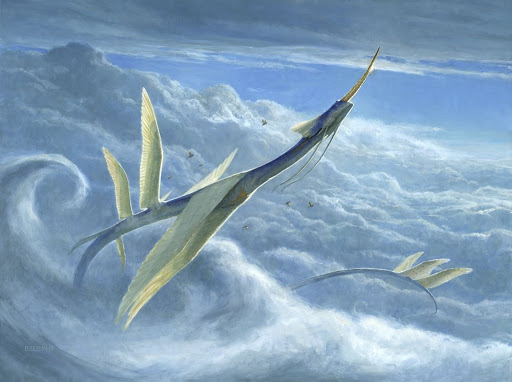 What's good about this deck?
Tried and tested in this format

Although it is a pretty slow deck compared to other decks in this list, it still boasts a very formidable mid- to late-game strategy
Your early game is composed mostly of card draw and removal spells that will help you in the later stages of the game

Archon of Sun's Grace paired with Yorion is a great token generating machine

You can beatdown your opponent on the air with this specific engine
How to play this deck effectively
Make sure that you get Yorion to your hand as early as possible

This will almost guarantee that you get to bounce your important spells before they get sacrificed
Turn three is the best time to get Yorion unless you are under pressure and need to fire off a Skyclave Apparition

Focus on getting Omens on the board early on

This will give you all the early advantage that you will need as well as give your Yorion decent targets once you cast it
Decklist
Yorion, Sky Nomad - companion
4 Skyclave Apparition
3 Archon of Sun's Grace
2 Yorion, Sky Nomad
2 Dance of the Manse
2 Eliminate
3 Heartless Act
2 Negate
3 Neutralize
4 Extinction Event
1 Hagra Mauling
4 Emeria's Call
4 Omen of the Sea
3 Omen of the Sun
3 Elspeth's Nightmare
2 Treacherous Blessing
4 Doom Foretold
4 Elspeth Conquers Death
4 Brightclimb Pathway
4 Clearwater Pathway
1 Crawling Barrens
2 Temple of Deceit
2 Temple of Silence
4 Temple of Enlightenment
1 Castle Vantress
1 Castle Locthwain
1 Castle Ardenvale
2 Island
2 Plains
2 Swamp
5. Mono-green Ramp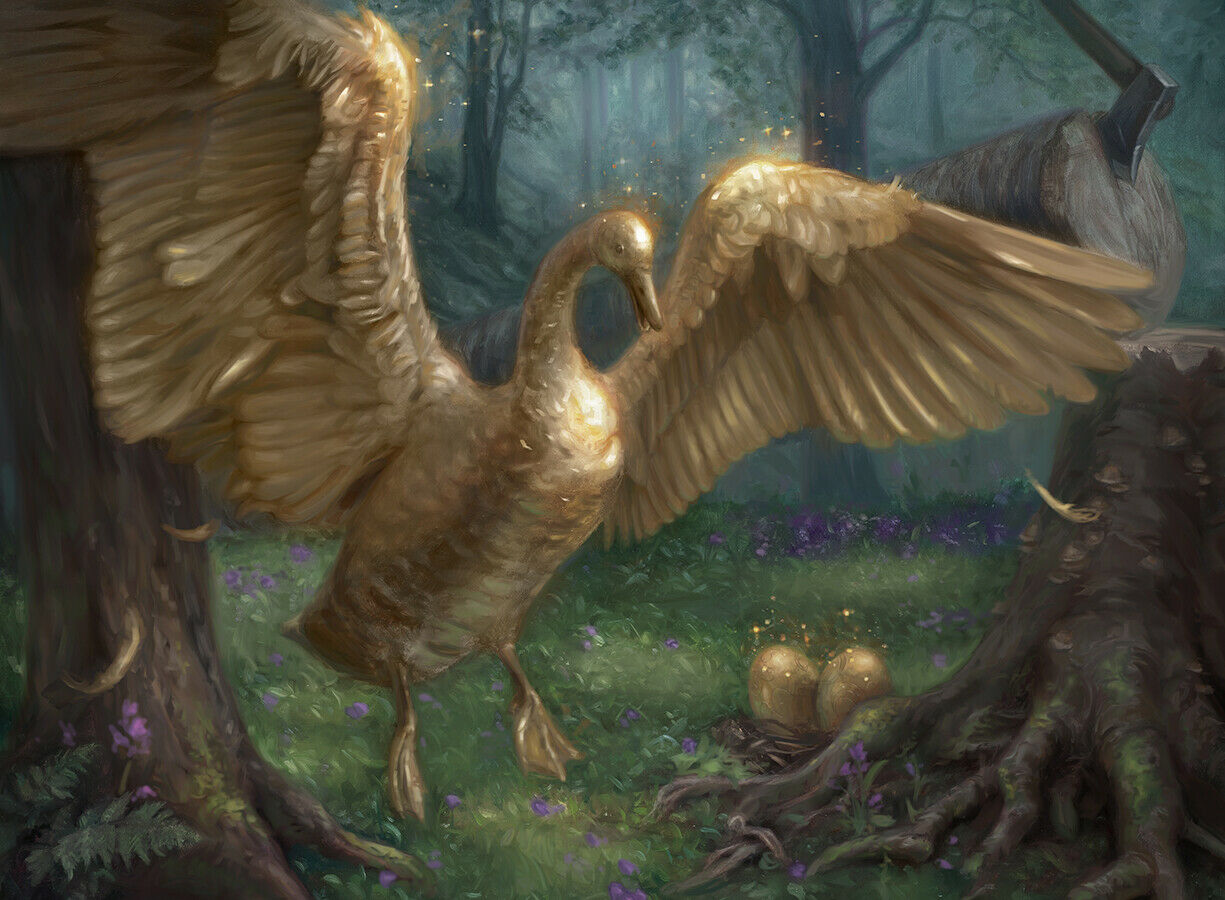 What's good about this deck?
Green is filled with lots of heavy-hitting creatures

Aside from ways to ramp, green is also known to have huge creatures that swing for loads of damage
With this deck, these creatures are easier to cast. Also, the Food mechanic also brings in a new flavor to the classic mono-green ramp 
How to play this deck effectively
Use the early game to draw out aggression from the opponent

Most creatures you have in the early game will be important for ramping which will be prime targets of your opponent's removals
This won't be a problem because they can simply exhaust their removals on your smaller creatures that they won't have enough firepower to stop your bigger creatures

Stock up on food supplies

This deck is built around food. Having food tokens can help you ramp up your aggression or simply give you card advantage. Both of these are very important to achieve a win
Decklist
4 Gilded Goose
4 Tangled Florahedron
4 Kazandu Mammoth
4 Lovestruck Beast
2 Thrashing Brontodon
4 Wicked Wolf
4 Feasting Troll King
1 Kogla, the Titan Ape
2 Vivien, Monster's Advocate
1 Ugin, the Spirit Dragon
2 Witch's Oven
3 The Great Henge
3 Trail of Crumbs
3 Bonders' Enclave
4 Castle Garenbrig
15 Forest
4. Mono-red Aggro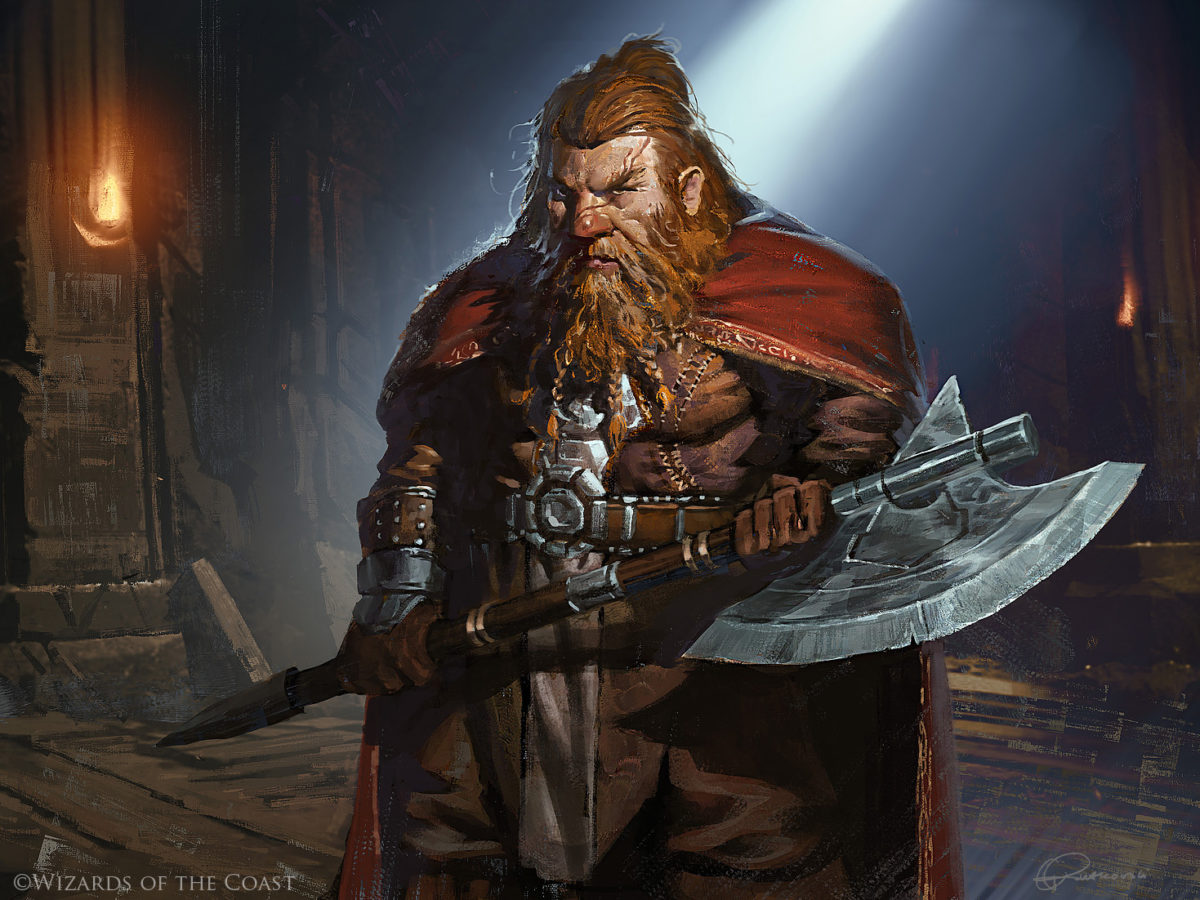 What's good about this deck?
It's no longer a question of whether Mono-red will be a meta deck but more of a 'how strong will mono-red be in this meta?'

Mono-red never goes out of style, whatever format you play, you will always have an iteration of mono-red
That said, it is a tried and tested format as it brings a solid, aggressive style that many players surely love
How to play this deck effectively
Attack, attack, attack

The current meta does not feature cards like Settle the Wreckage and somecards that you just need to dodge are probably Omen of the Sun and Shark Typhoon
So if you are up against decks that do not use these cards, always turn your creatures sideways to inflict maximum damage

Torbran is useful here even without the usual Shocks and Skewer the Critics

With Spikefield Hazard, you can turn a one-mana instant into a Lightning Bolt
Embercleave also becomes scarier with Torbran on the board as it can present a very lethal attack
Decklist
3 Torbran, Thane of Red Fell
4 Robber of the Rich
4 Rimrock Knight
4 Fireblade Charger
4 Fervent Champion
4 Bonecrusher Giant
3 Anax, Hardened in the Forge
4 Embercleave
4 Spikefield Hazard
4 Light Up the Stage
4 Shatterskull Smashing
3 Castle Embereth
15 Mountain
3. Temur Ramp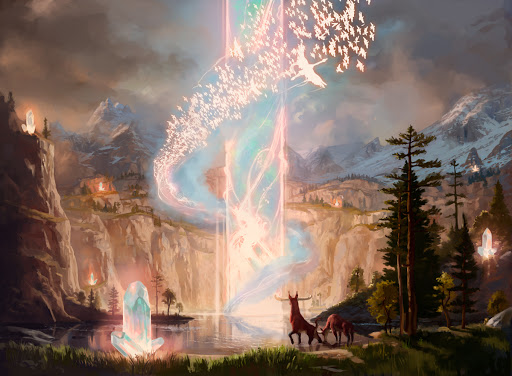 What's good about this deck?
Time and time again we always say that ramp is a very powerful tool in any format

Knowing that you have a significant mana advantage over your opponent is already a huge deal 
Having the ability to play spells earlier than usual always keeps your opponent's on their heels, often disrupting how they play the game

Obosh as a companion is great as you can deal double the damage with your spells, resulting in the game ending faster
How to play this deck effectively
Just like with other ramp decks in this list, it does not matter if you don't have heavy hitters in the early game

Ramp is all about getting your mana advantage early so that you can then cast your huge spells faster 
So if you don't have a Genesis Ultimatum on your hand, you don't have to worry about it as long as you are ramping
Decklist
Obosh, the Preypiercer - companion
4 Edgewall Innkeeper
4 Bonecrusher Giant
3 Brazen Borrower
3 Kazandu Mammoth
4 Lovestruck Beast
4 Terror of the Peaks
4 Beanstalk Giant
3 Cultivate
4 Genesis Ultimatum
2 The Great Henge
4 Cragcrown Pathway
4 Riverglide Pathway
4 Temple of Mystery
2 Ketria Triome
2 Fabled Passage
4 Island
3 Forest
2 Mountain
2. Rogues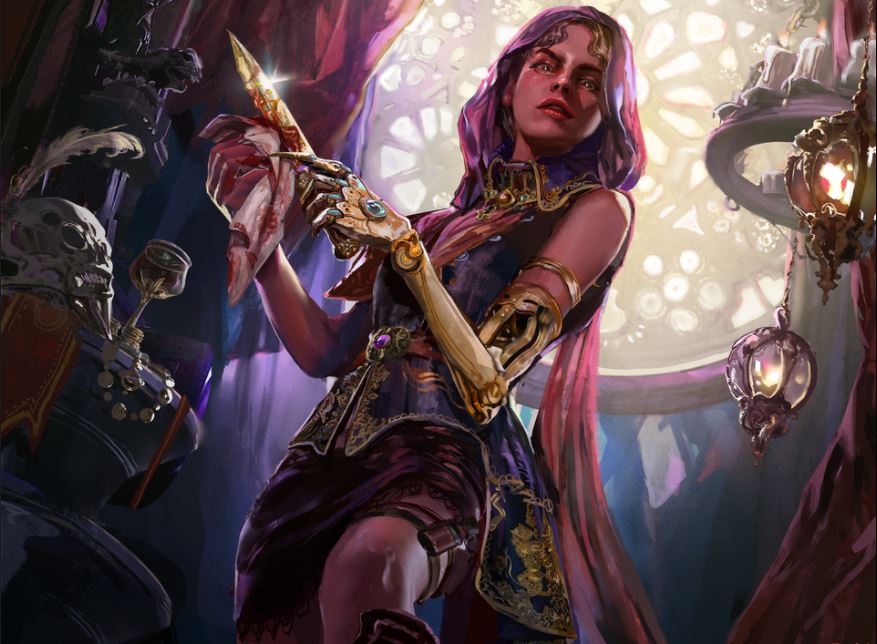 What's good about this deck?
Mill is still a viable archetype

Mill was once thought of as a jank deck because of its unusual way of winning the game. However, with Rogues, mill has become a very powerful archetype 
You can already start disrupting your opponent's game plan even on turn one
How to play this deck effectively
This deck is basically an aggro deck mixed with mill and control

With that in mind, you will get to do most of your damage by turning your creatures sideways

You can also turn this into more of a mill-centric deck by adding copies of Teferi's Tutelage

The good thing about this deck is that it is versatile. It can be a complete beatdown deck while still maintaining the integrity of its mill roots
Even if you lose gas at the latter part of the game, the number of cards you milled on your opponent's deck may prove to be lethal
Decklist
3 Merfolk Windrobber
4 Ruin Crab
4 Thieves' Guild Enforcer
4 Soaring Thought-Thief
1 Didn't Say Please
1 Essence Scatter
2 Heartless Act
4 Drown in the Loch
4 Into the Story
2 Bloodchief's Thirst
3 Agadeem's Awakening
3 Of One Mind
3 Lullmage's Domination
4 Temple of Deceit
4 Clearwater Pathway
2 Zagoth Triome
4 Fabled Passage
1 Castle Locthwain
2 Swamp
5 Island
1. Gruul Aggro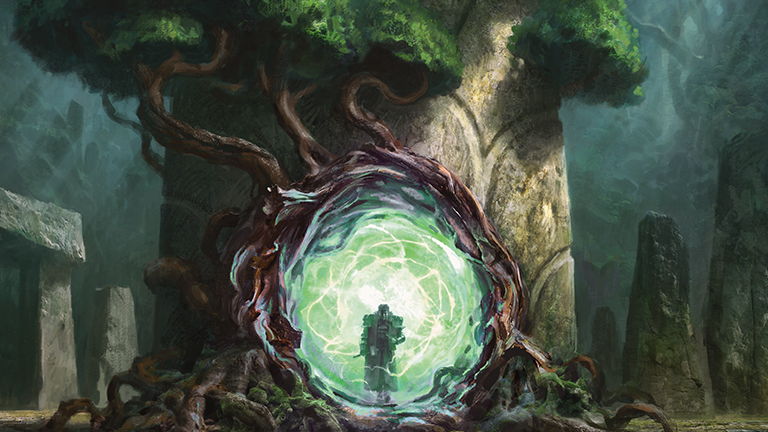 What's good about this deck?
A mix of small creatures that you can utilize in the early game to bring in your big creatures before you enter the late-game

This deck is focused on getting small creatures that will eventually turn your attack into a lethal one
Combining these small creatures with your usual heavy-hitters is why this deck sits in our number one spot

Fairly consistent deck

The number of cards that can turn into threats make this deck a very consistent one
How to play this deck effectively
You reap what you sow in the early game

Think of the early game as an investment phase where you put cards like Edgewall Innkeeper and Scavenging Ooze into play
On their own, they won't apply much pressure to the opponent but as the game progresses, you will a lot from these two cards

Unlike other green decks, this specific deck does not have any ramp which means you get more threats 

Having no ramp can be a good thing as you get to fit more heavy-hitters in this deck
Keep swinging with these creatures as that is what this deck is really meant to do
Decklist
3 Scavenging Ooze
2 Kargan Intimidator
3 Questing Beast
4 Edgewall Innkeeper
4 Brushfire Elemental
4 Kazandu Mammoth
4 Lovestruck Beast
4 Bonecrusher Giant
2 The Great Henge
4 Embercleave
1 Primal Might
4 Shatterskull Smashing
1 The Akroan War
4 Cragcrown Pathway
4 Fabled Passage
1 Castle Embereth
3 Mountain
8 Forest
You may also be interested in: