Phasmophobia: How To Use A Dots Projector
Updated: 13 Oct 2022 2:43 am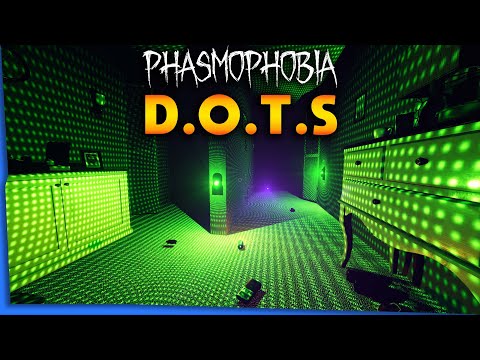 Get out there and purchase a dots projector because even the best ghost hunter will be useless if they can't see what the ghost looks like.
You'll need a video camera to be able to see anything projected by a dots projector into the ghost room on the van's surveillance screen.
Here are some actions you should take to use a dot projector properly.
Step 1: What is A Dots Projector?
A dot projector is a laser light that can spot any ghostly activity in a haunted space. The projector will typically need to be used in combination with a video camera. Similar to a motion sensor, but with the added benefit of letting you see the ghost walking. 
Step 2: Knowing What Ghosts Use Dots Projector 
Because the dots projector is used for evidence to find out which ghost it is, there is a list of ghosts that it may possibly be.
Here is the list so far:
Banshee 
Goryo 
Oni
Thaye
Deogen
Phantom
Wraith
Yurie
Yokia 
Raiju
Step 3: Where To Place The Dots Projector
Though it's not required, it's better to put the dots projector in the ghost room. You ought to be able to detect the ghost if the projector is seven metres away from it.
A video camera placed in front of the ghost projector would be a simpler alternative than physically looking through the projector to see the ghost.
Step 4: Use Your Journal When You Have Dots Evidence
Make sure to record the experience in your journal after setting the dot projector down in the space and observing the ghost pass through it. This can help you get a better idea of the type you have discovered.