The Best Sims 3 Towns: All Sims 3 Towns Ranked Good To Best
Updated: 22 Mar 2023 3:19 pm
The Sims 3
The Sims 3 is one of the most beloved versions of The Sims franchise. This game version comes with many towns that are unlockable with several expansion packs. Keep reading to find out which of these towns is the best to stimulate your perfect life!
15. Barnacle Bay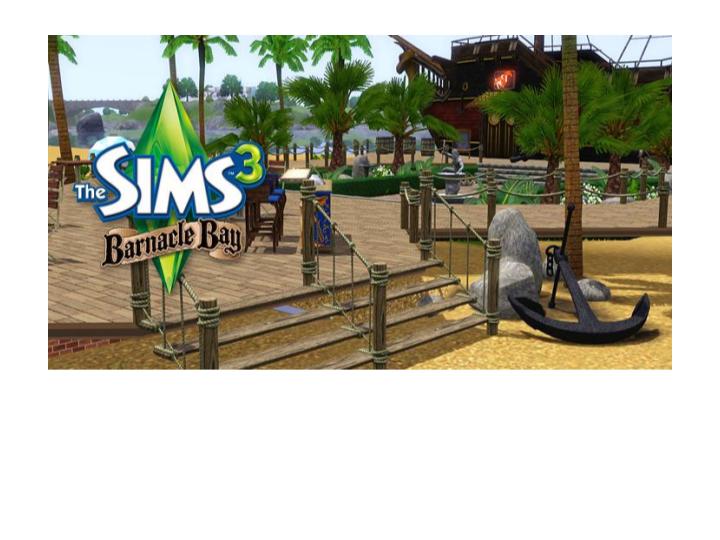 Rating: 40/100
Barnacle Bay is an exciting island world in The Sims 3 franchise. If you are a fan of island life, you and your Sim family should give this world a try. This town, however, is at the bottom of my list. The reason for this is that there are other towns created by the game makers of this franchise that have much more to offer for the lovers of island life. There is, however, a fun plot twist to this town: it has a general pirate theme! This is quite different from the general island life vibe that most coastal towns have and it is most definitely something to explore. There are many adventures included in the expansion pack containing this town and although Barnacle Bay is not exactly my speed, I know that some players will adore it!
14. Sunset Valley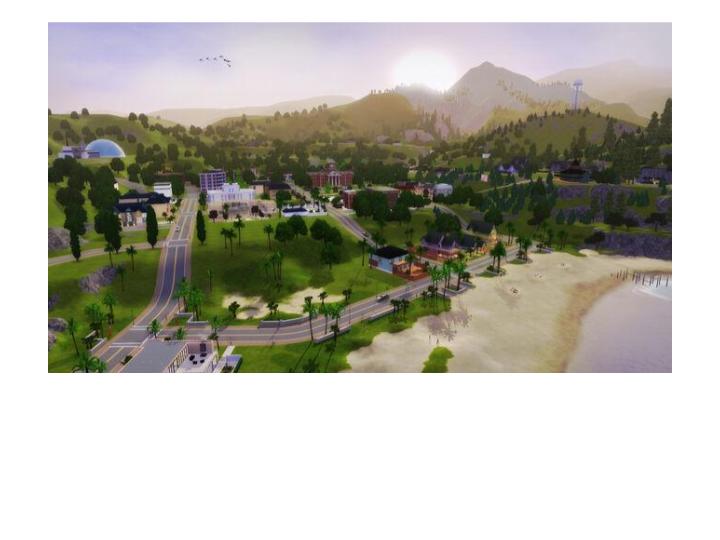 Rating: 42/100
To any avid Sims 3 player, Sunset Valley is quite familiar. This town is included in the base game of The Sims 3. It is an extremely popular town with many famous families that make appearances across all versions of The Sims 3 franchise, making it even more fun to explore. The fun thing about Sunset Valley is that it is one of the biggest towns released by the game makers. This means that there is plenty to explore when you choose this town to live your perfectly stimulated life! It has everything from cool workplaces, beaches, parks, and centers for your sims to improve their skills. I would suggest checking this town out if you are just getting started and familiarizing yourself with the basics of the gameplay. This town is quite basic, but a fan favorite! 
13. Twinbrook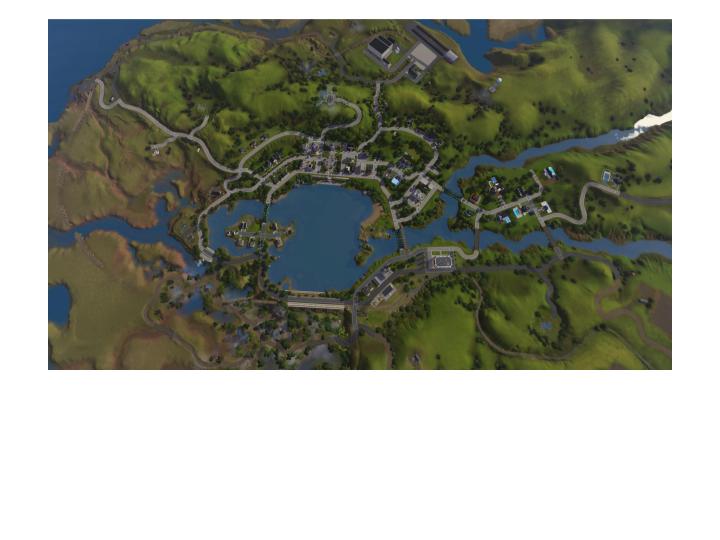 Rating: 52/100
Twinbrook is a cute town based in a swampy area in North America. It is included in the Ambitions Expansion Pack. The architecture of this town is quite different from the average towns released by game makers. It has a river that divides the town into two halves, basically creating two tiny towns on one map. Twinbrook is not a town that gets busy and is buzzing with sims all the time. If you choose to reside in this town, be prepared to lead a simple life where you get to enjoy the small things in life. I would suggest giving Twinbrook a try if you are all about the calm, relaxing family life. 
12. Aurora Skies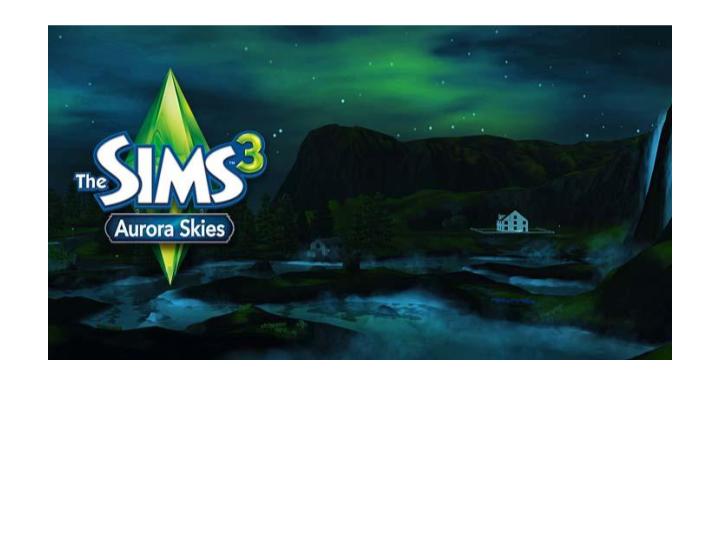 Rating: 54/100
This town was specifically created for players who would want the perfect outdoorsy life for their Sims. This town offers every outdoor adventure imaginable! Think of beautiful landscapes, nature surrounding you, the tallest trees in The Sims world, and tons and tons of hikes. You guessed it, I just described Aurora Skies. The outdoor life might not be for everyone, but for those brave enough to take it on, make sure that you attempt your adventure in Aurora Skies! The name of this town itself describes the beautiful scenes that you will experience in this town. I am not a fan of the outdoors, but trust me when I say you have to experience Aurora Skies at least once in your life. 
11. Moonlight Falls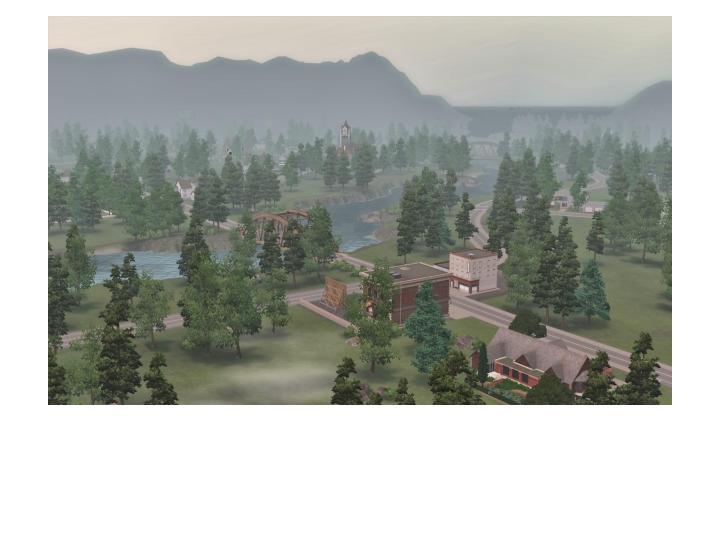 Rating: 60/100
Moonlight Falls is the perfect town for the player who loves a good mystery and a place to brood. This town has a mysterious vibe to it that is loved by several players. Moonlight Falls is based on a northwestern atmosphere. It is based in a mountainous area and it most definitely gives off "Twilight" vibes! I love this town and I would suggest checking it out if you are a fan of the mysteries of The Sims 3. I also enjoy that the creators of this town gave little to no information on the history of Moonlight Falls. It adds to the mystery and allows the player to enable their imaginations to run wild. Moonlight Falls is worth a visit!
10. Appaloosa Plains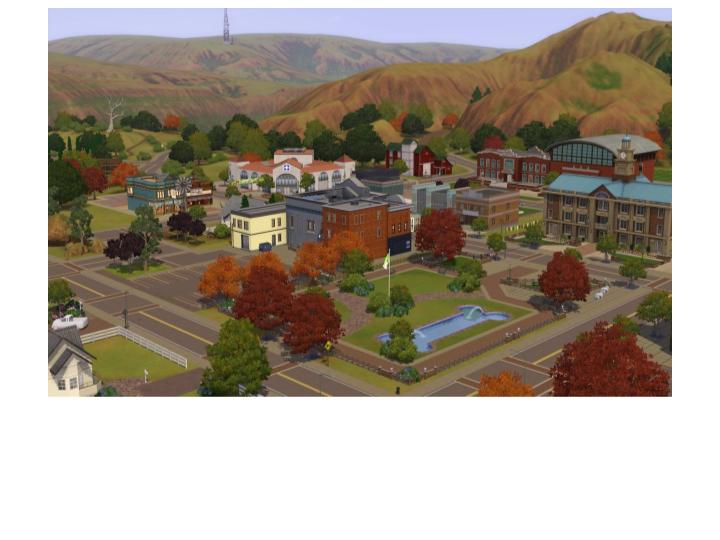 Rating: 64/100
Appaloosa Plains is the perfect town for those who have a love for country life. This town is included in The Sims 3 Pets expansion pack and it has a wonderful western feel to it. This town is one of my personal favorites. It has much to offer, including an equestrian park where you can enjoy horse riding and a dog park where your pets can enjoy themselves. Something that is very unique to this town is the architecture. You can enjoy beautiful porches on large mansions or live your best farm life on a ranch. Appaloosa Plains is a must if you feel like exploring your inner cowboy with your Sim family!
9. Hidden Springs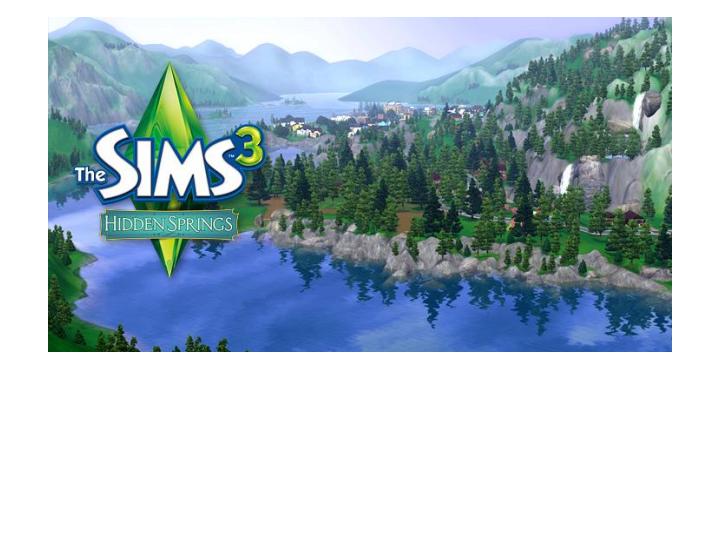 Rating: 67/100
In my opinion, Hidden Springs is one of the most beautiful towns created by the game makers of The Sims 2 franchise. This town has a mesmerizing landscape and it is set in a beautiful mountainous area. If you decide to reside in this town, just know that you are going to be living a quiet, simple life. Hidden Springs is the opposite of big city living and it is perfect for those who are explorers at heart. I prefer a busier town, but I would recommend visiting Hidden Springs and exploring the amazing nature. This town has many hidden treasures begging to be explored by the curious at heart. Are you up for the adventure?
8. Riverview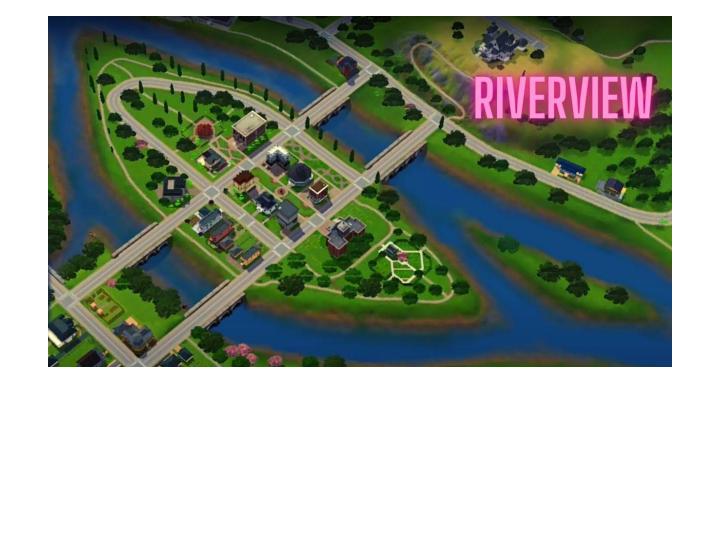 Rating: 70/100
Riverview is a small town in The Sims world. Surprisingly, this town has one of the best ratings out of all Sims towns, and after exploring it, I understood why. Riverview is similar to Aurora Skies, but it has a twist. This town offers many places to set up camp (literally). There are many beautiful landscapes to enjoy and appreciate with your sims. You can explore the outdoors and have fun at the many surrounding rivers all across town. It also offers bridges. Who doesn't love a good bridge, right? Although Riverview has a slower atmosphere to it, it is definitely at the top of my list for taking a break from the everyday trials and tribulations of the sim life. The landscape will instantly release any stress your sims may face and increase their happiness! 
7. Isla Paradiso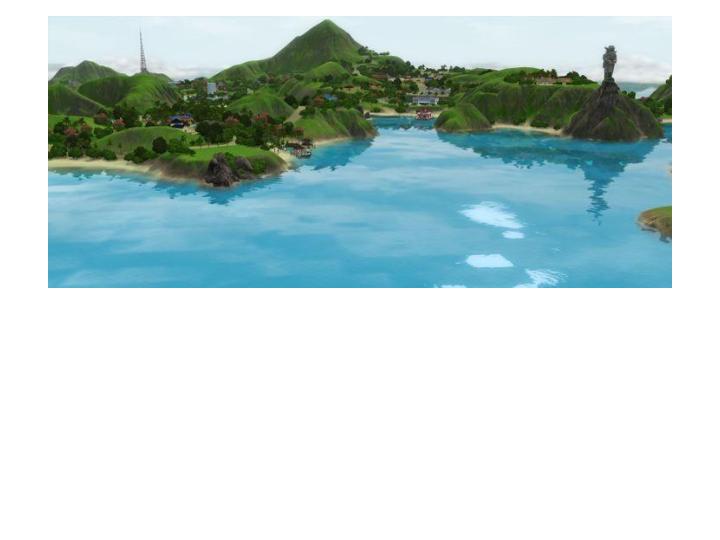 Rating: 72/100
The Island Life is not for any average joe. Isla Paradiso is one of my all-time favorite towns of The Sims 3 franchise. This town embodies the atmosphere of island living and it is reflected in every detail that the game makers added to Isla Paradiso. This town is one of the most beautiful towns created in the history of Sims 3 towns. The clear waters and beach houses will make you feel like you are constantly on a well-deserved holiday. I wouldn't suggest residing in Isla Paradiso if you are the ambitious type. Trust me when I say that you will have some trouble getting anything done in this town where vacation is a mindset. Isla Paradiso has endless activities to enjoy and waters as far as the eye can see. If you ask me, this sounds like heaven!
6. Lucky Palms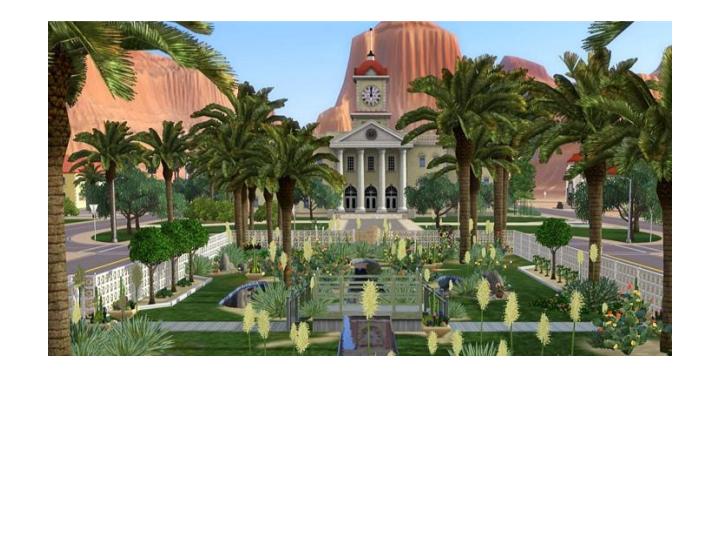 Rating: 76/100
Lucky Palms is set in a mountainous area. It is extremely aesthetically pleasing to anyone who enjoys a good landscape. The dessert setting and the beautifully created architecture of this town will convince you that you are rolling in money. Be careful, though. Lucky Palms comes with a few betting actions so you might just spend your imaginary wealth! The name of this town is quite fitting to the atmosphere experienced when visiting or residing here. Sims feel lucky all around. I would suggest taking a trip to this town. Just make sure that you have some extra coin in your pocket and you might make your sims a millionaire! 
5. Dragon Valley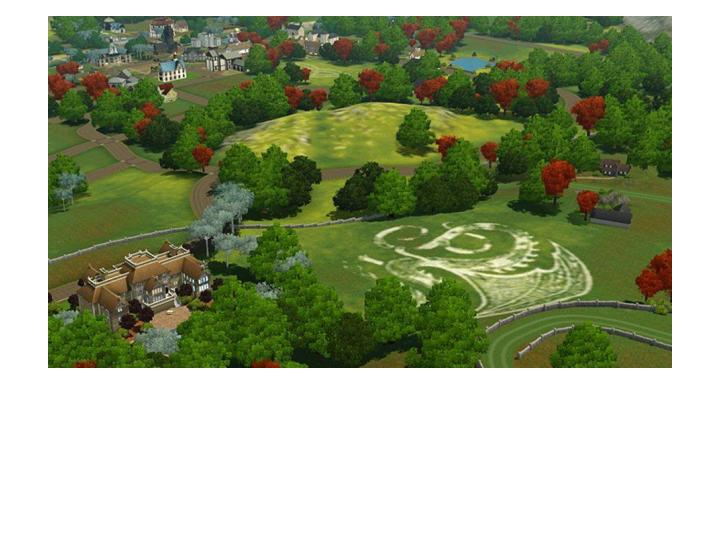 Rating: 77/100
Dragon Valley is one of the most beautiful towns in all of The Sims 3 worlds. It is based on a Medieval European town and every detail of Dragon Valley embodies this atmosphere. The buildings have a medieval twist to them and the expansion pack including Dragon Valley includes new outfits and hairstyles so that the residents of this amazing town can be part of the aesthetic. The roads are made of stone and the enchanting gardens stretch as far as the eye can see. If you have a knack for exploring different eras, I would suggest having Dragon Valley at the very top of your list!
4. Sunlit Tides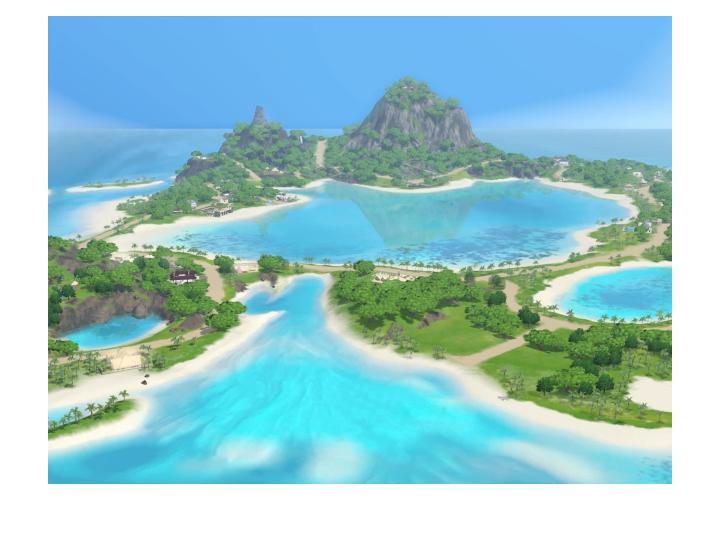 Rating: 80/100
While I explored the many towns created by The Sims 3 game makers, I came across Sunlit Tides. My breath was taken away by the beauty of this town. It has a similar island living atmosphere to it like Isla Paradiso, but the aesthetic of this town is on another level. Sunlit Tides limits activity, mostly allowing Sims to dwell in the beauty of this town, but it offers many such as cinemas and bars. You can also build a life here as Sunlit Tides offers several employment options. I would, however, suggest taking in the relaxing vibe of this town and not stressing yourself too much over employment options. This town is definitely for sims who seek a stress-free life. Sunlit Tides is one of my all-time favorite towns in The Sims 3. Check it out and you'll understand why!
3. Lunar Lakes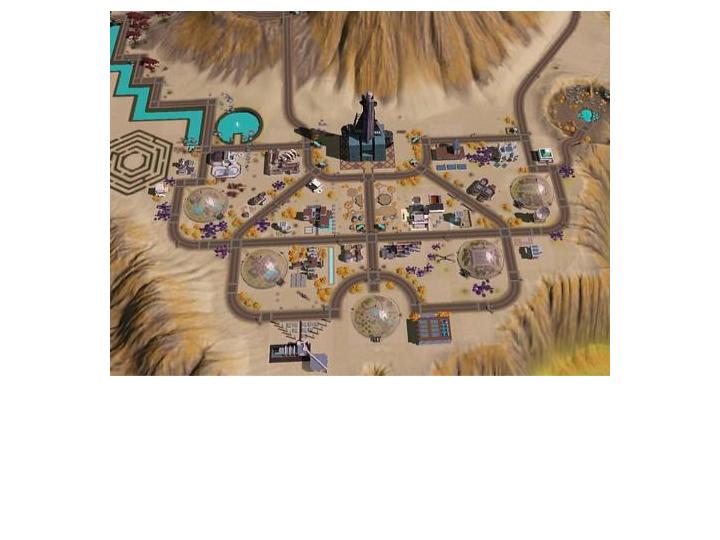 Rating: 85/100
This town is quite different from the other towns that can be downloaded or purchased in The Sims franchise. This is a town far from earth. Yes, you heard that right. Lunar Lakes is an alien planet! It has geometric-shaped lakes, strange-looking trees, and unique land markings. Lunar Lakes as a whole also looks somewhat different compared to other towns. This town's "alien" aspect makes it a ton of fun to reside in. At times, it might seem secluded and despite the hidden gems that can be explored, this town is mainly for old souls with a knack for curiosity. It is the embodiment of small-town living, so if that's your scene I would suggest taking a tour of this town! 
2. Starlight Shores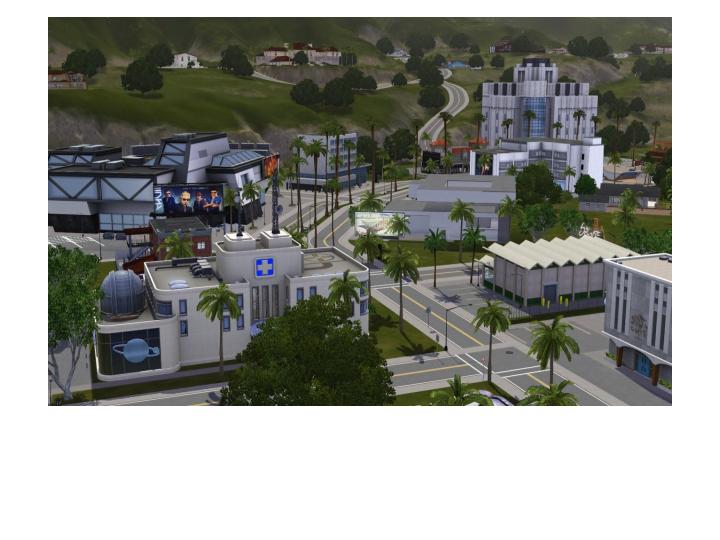 Rating: 89/100
If you are all about the glitz and the glamor, Starlight Shores are the town for you! This town is based on a Hollywood vibe. This town has many to offer, including a beautiful park, show venues for talented Sims, artsy and aesthetic coffeehouses as well as a beach outlined with glamorous beach houses. If you know that your Sim is bound to live a life of fame, this town is a must! Simfests are also held in Starlight Shores where your Sim can show off their new talents that are included in the "The Sims 3: Showtime" expansion pack. This town is about the exact opposite of Lunar Lakes, so good luck picking a side! 
1. Roaring Heights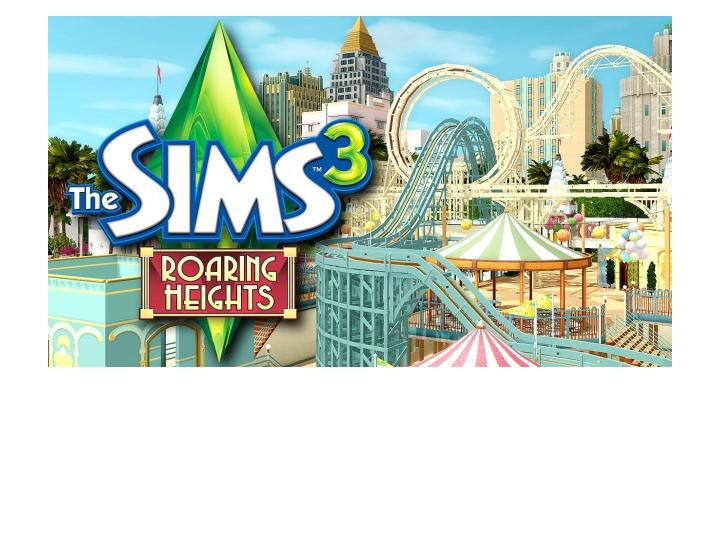 Rating: 94/100
Welcome to the world of riches and lavishness! This is a booming and lively town where Sims never sleep. Roaring Heights is one of the most complex and aesthetically pleasing worlds built by the creators of The Sims. Here you will find massive skyscrapers and beautiful beaches. This town is based on a 1920-1940s vibe and it is reflected in the beautiful architecture of the buildings as well as the outfits of the interesting residents. The layout is based on Miami and New York. If you ask me, that is the best of both worlds (both of the best worlds, by the way!). Roaring Heights is filled with wonderful surprises and it is most definitely my favorite town in the entire Sims 3 franchise. Keep that in mind and check it out, I guarantee that we will share a mutual feeling. 
Also be sure to read: