10 Best Places to Buy PC Games Online
Updated: 21 Oct 2015 11:50 pm
Memories from one of the many amazing Steam sales.
We all have to buy our games, so why not buy in style? 
It is a plight often overlooked in the gaming community: where should I purchase PC games from? Which websites and programs have the best deals? And what about the best reputations?
This is an important matter. After all, if we cannot find the games we want at a price we can afford, we won't be able to keep up with our favorite hobby! 
To make sure that never happens, here is a list of the ten best places to buy PC games online. All of these are safe, reputable sellers who will instantly get your games to you in perfect condition.
10. Steam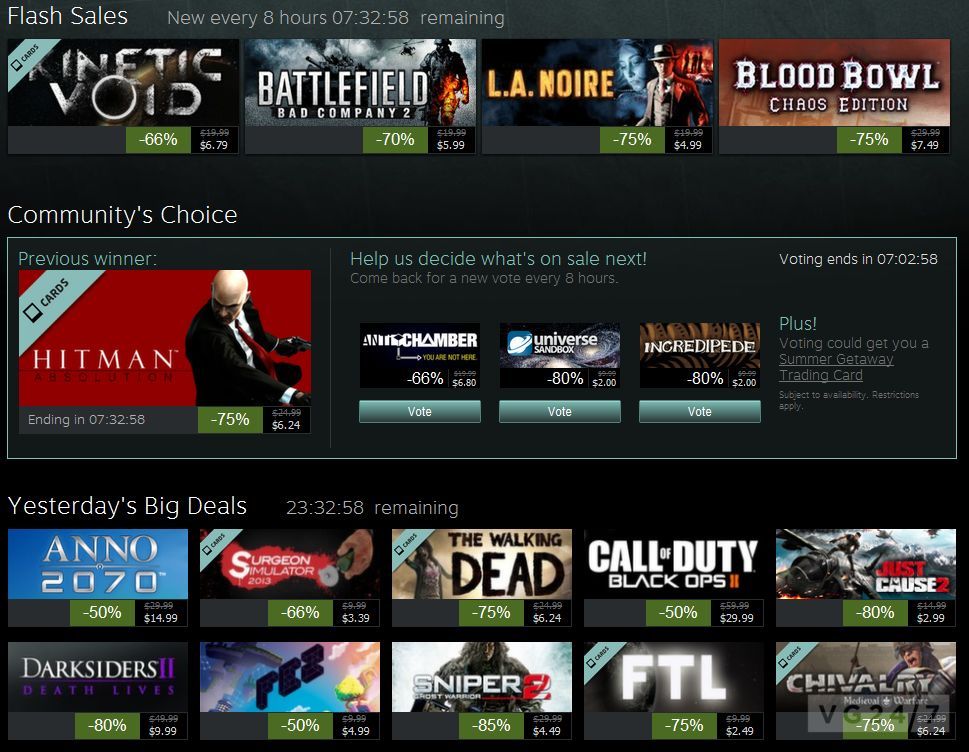 During a Steam sale, the community can vote on games that should be put on sale! 
No list of places to buy games would be complete without Steam. It is the number one retailer of video games! Steam is a platform for purchasing and instantly downloading all sorts of games – indie games, AAA games, MMOs, free games, really any sort of game you could ever want.
A great thing about Steam is its universality. Almost everybody has a Steam account, which means you can find your friends and see what they're playing, too. Steam has a large community of players who you can chat with, play with, join groups with, trade with, and much more.
Your Steam games can be downloaded and played on any machine where you have downloaded Steam and can log into your account. That means you can play on your desktop, or you can play on the go on your laptop as well! There is any number of possibilities of what gaming can be like with Steam.
Moreover, Steam boasts incredible sales throughout the year. Seriously incredible sales. There will be deals you absolutely cannot pass up.
9. Green Man Gaming

The homepage of Green Man Gaming
You could say Green Man Gaming is the King of Incredible Deals.
While Steam's sales are more sporadic, sprinkled throughout the year, Green Man Gaming features regular discounts. That includes 20% off coupons, and sometimes even 25% deals or more! 
They have their own Steam-like service called Capsule. However, you can also purchase Steamworks games through Green Man Gaming that will work on your normal Steam account. GMG do this by emailing you the game's code after your order. 
Definitely keep an eye out for preorders on Green Man Gaming; you can get brand new games at a significant discount! This service is exceptional. 
8. Amazon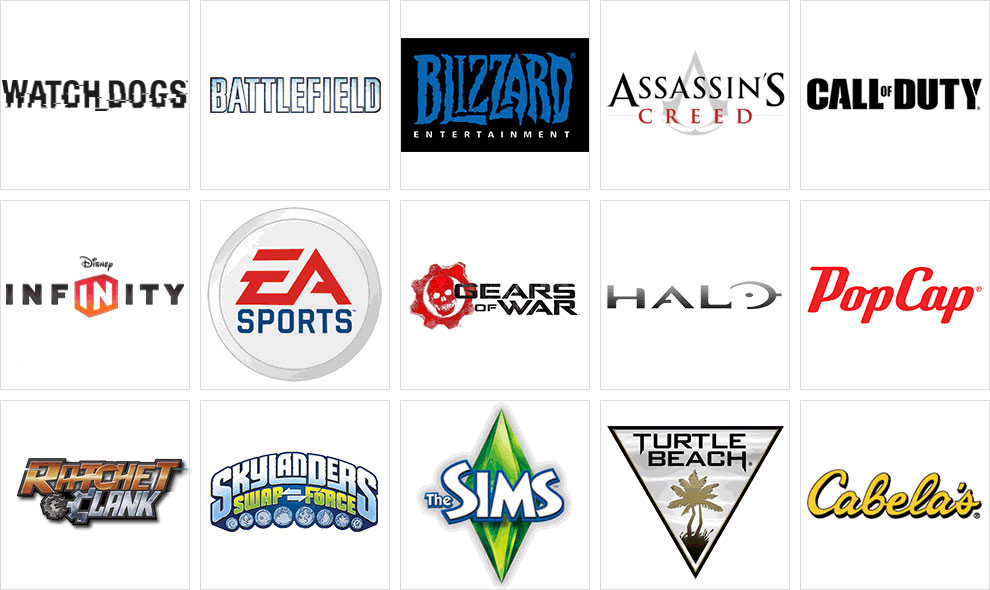 Some of the brands of games that Amazon proudly sells. 
We use Amazon to buy everything else; why not try it for video games? 
With Amazon, your safety is guaranteed. Even if you are purchasing from the Amazon Marketplace, your purchases are always protected, and there are pages upon pages of reviews you can look through before you buy – both for the game and for the person selling it.
Amazon is particularly great if you are looking for used copies of games. In that respect, there are lots of cheap games to be found there! Check them out.
7. Humble Bundle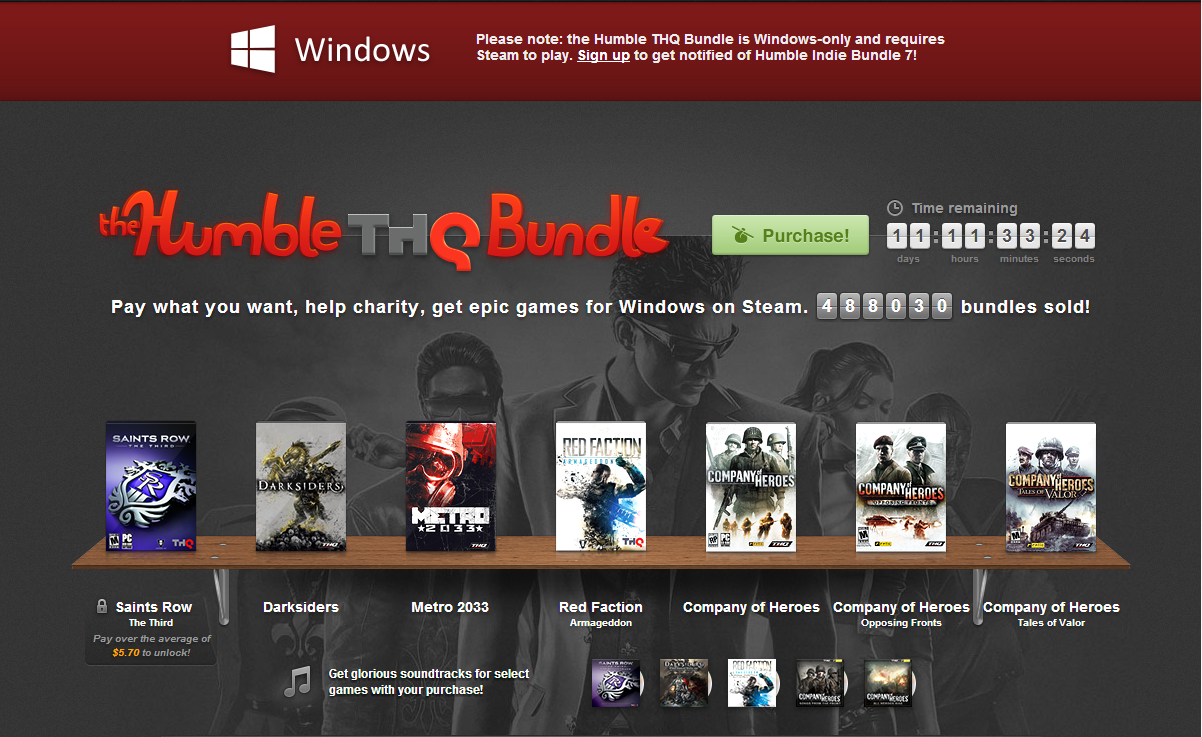 Doesn't this THQ Humble Bundle just make your heart soar? 
Humble Bundle is the dream of all fans of indie games. It began by offering bundles of select indie games at a price determined by the purchaser! Yes, you could buy multiple games for under a dollar if you choose to. 
From there, the proceeds are split between a charity and the games' developers. Those charities include the American Red Cross, the Electronic Frontier Foundation, charity: water, Child's Play, and many, many more.
However, recently, Humble Bundle expanded to include more than just indie games. Moreover, they have a persistent storefront and not just bundles now. They even have a subscription where each month a user will receive a set of games under that month's specific Humble Bundle theme.
It is truly an innovative service, and because it is so inexpensive, Humble Bundle is definitely worth buying from. 
6. NewEgg

Because they sell both gaming technology and parts as well as video games themselves, NewEgg can offer some incredible deals that includes both! 
You might know NewEgg as an online electronics store of sorts. They sell all the technology you could ever need – computers, phones, and even games and gaming peripherals! 
NewEgg is great because they are trustworthy. As a seller of all the best gaming and PC equipment, you know that they know what they are doing. 
They sell physical and digital PC games, and they offer preorders as well. So you can go ahead and make your Fallout 4 preorder on NewEgg now. 
Their storefront is well-designed; you can sort by developer, platform (would you like a Steam game? A uPlay game?), by best sellers, and more. If you are a hardcore gamer, you might even want to buy some of their game guides! NewEgg is an awesome resource for all things gaming related. 
5. Good Old Games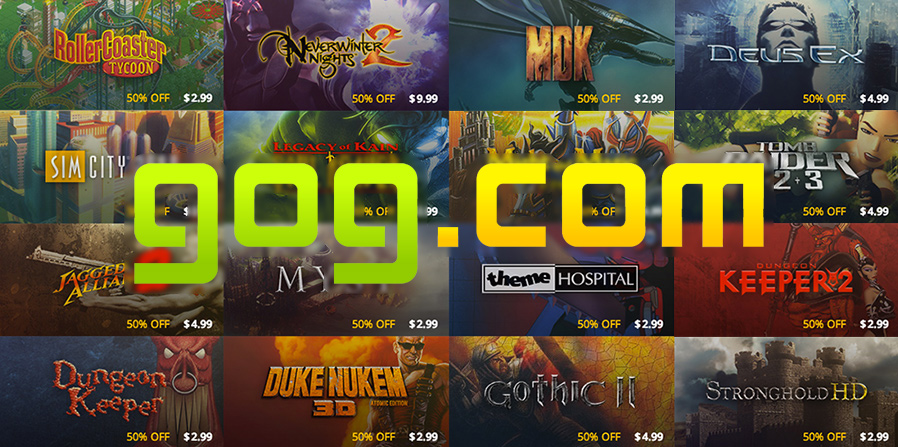 Some of the best old games at the best new prices!
Good Old Games, or GOG.com, is a distributor of both video games and films. They originally focused on the selling of old games, hence their name, but they have since expanded to some newer products as well.
The specialization of old games is important, however. It can be tough to find a way to make classic games work on modern PCs. With Good Old Games, you don't even need to worry about it, they've got you covered!
Almost every game on GOG.com costs less than ten dollars. The only ones that do cost above ten are the newer additions, like The Witcher 3: Wild Hunt. All the older games, though, are extremely affordable – almost obscenely so!
GOG.com fills an important niche in the gaming community. If you are interested in playing the classics, it is the perfect website for you to buy from. 
4. Indie Galas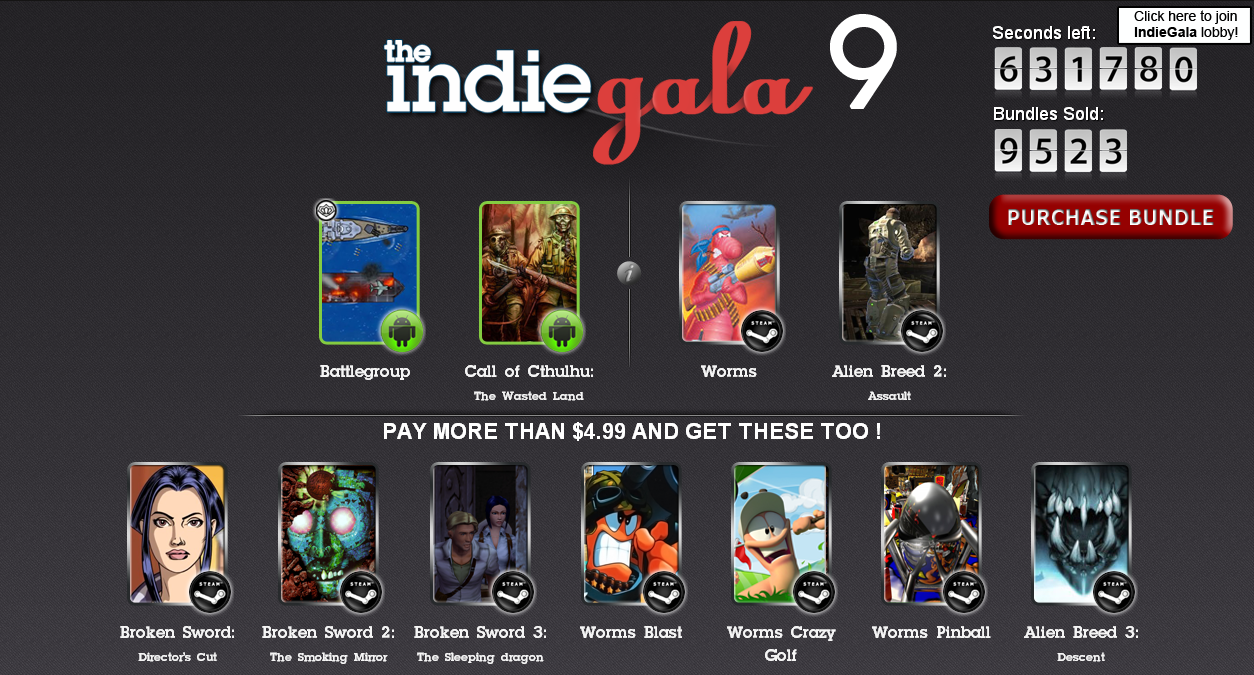 Indie galas offer all sorts of games for the smallest price!
In some respects, an Indie Gala is similar to a Humble Bundle. For both, you pay what you want for a group of exceptional indie games, and a portion of the proceeds may go to charity. Buyers get to choose exactly what part of their contribution goes where, between the developer, charities, and organization. 
The average Indie Gala raises above $100,000 dollars and offers between about five and fifteen video games for a single price. Like Humble Bundles, they can have various themes, including dwarves, Mass Effect, and a Halloween mix.
Indie Galas are a different experience than most purchases of video games. Along with being so unique, they are extremely fun! If you are looking for something new and interesting, check out an Indie Gala. 
3. Ebay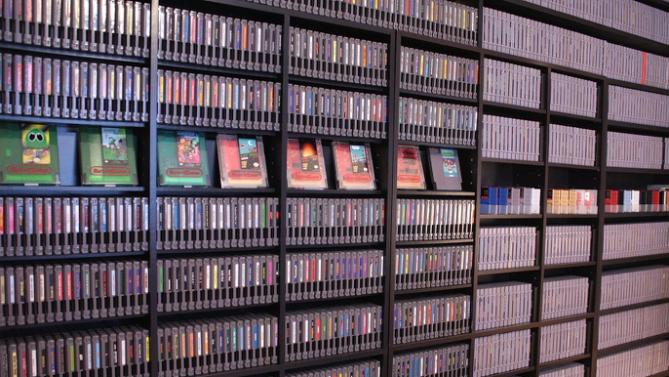 Huge video game collections like this one are up for sale for cheap on Ebay.
Ebay is a marketplace where you can bid on or buy pretty much anything. That includes video games! 
On Ebay, you can buy both physical copies of games and keys for digital copies of games. Best of all, they tend to be very cheap! 
For perhaps a little higher price, gamers can also find rare and valuable games on Ebay. You never know who might be hoping to sell their copy of a rare, old game at any given time, and you never know how great of a deal they may be offering.
So, if you are looking for a specific game and either don't want to pay retail price or know that there are no copies circulating in print anymore, Ebay is a wonderful source to check out. There is nothing else quite like it, and that's a good thing! 
2. G2A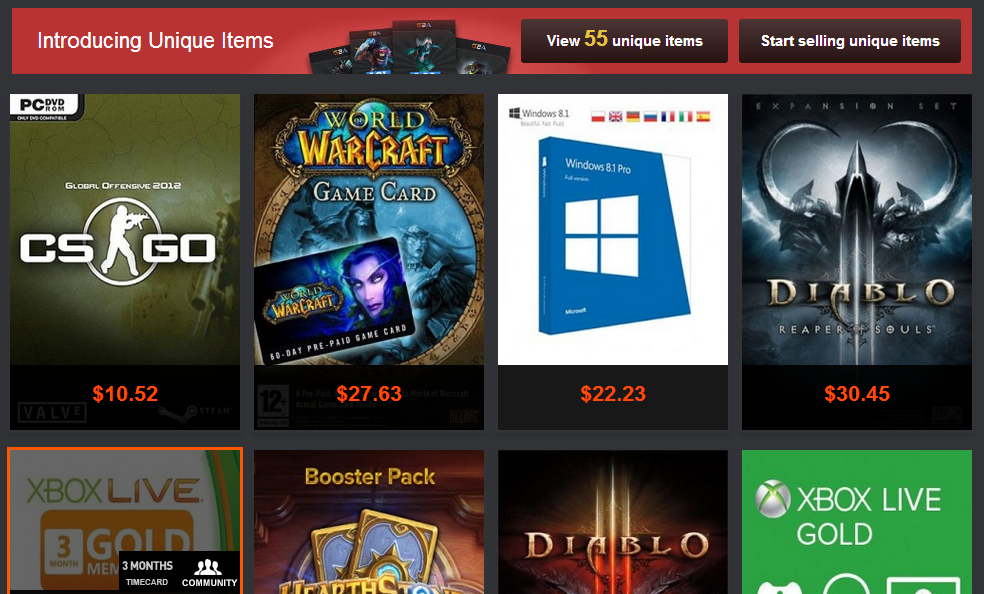 You won't find deals like this anywhere else.
G2A.com is a digital games marketplace that sells all of your favorite games. Their prices are incredible and sometimes hard to beat! 
Furthermore, G2A has an interesting affiliate program that popular Youtube and Twitch streamers often partner up with. That means that when they refer people to G2A, the new buyer gets a discount and the affiliate who referred them to G2A earns a percentage of the revenue from the purchase as well. In other words, G2A.com offers a great deal for everyone involved!
Maybe you are interested in selling your own games, as well as buying them. Almost like Ebay, there is a marketplace on G2A.com that allows anybody to sell their games at whatever price they would choose. So not only is G2A a digital retailer, they also allow users to sell their own keys too. 
G2A.com is notorious for protecting their users. In case you are unhappy with your purchase, they have a good protection and refund program. 
If you are looking for inexpensive games, then G2A is a good place to check out! 
1. Directly from the developer!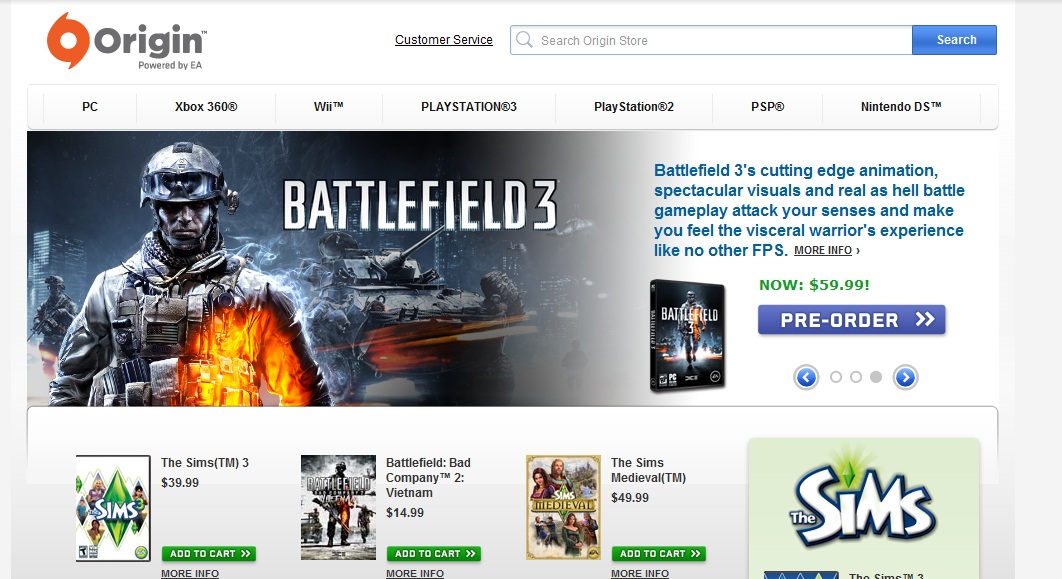 EA's Origin service 
You can't beat buying the game from the people who made it! Not only can you be sure you are getting the best product available, you also know that you are directly supporting the developers. What can be better than that?
An example of buying directly from the developer is purchasing EA games from Origin, their own game client, much like Steam but solely for their games. That means you download Origin, then you can buy games from The Sims series, the Dragon Age series, the Mass Effect series, the FIFA series, the Need for Speed series, and many, many more. 
Origin also has a deals section where you can purchase games for under ten and five dollars. Some are even free! 
Buying directly from the developer means you will be getting the best product and service they have to offer. It is always a good option! 
Related Articles
Valve Games: A List Of The 10 Best Valve Games To Play In 2015 And 2016
11 Good PC Games on Steam (2015)