12 RPGs Every PC Gamer Should Check Out
Updated: 17 Feb 2016 8:54 pm
Amazing RPGs You Should Play Now
Checked these 12 epic RPGs off your list yet?
Battling dragons, saving the galaxy from alien hordes and surviving a post-nuclear nation… these are just some of the grand experiences one expects from a top notch RPG.
No PC Gamer's portfolio is complete until they've dived into these critically acclaimed games.
12. Dark Souls I&II
Dark Souls: Overpowered In Ten Minutes
One of the most celebrated game series of the decade, Dark Souls is known for being both beloved and simultaneously rage-inducing. Embark on a journey as one of the cursed undead to a city shrouded in myth. As the protagonist in Dark Souls, it is up to you to uncover the plot of the game through seemingly random interactions with objects and non-player characters.
Although it has a reputation for being one of the most difficult games out there, rest assured that the challenge is worth it. Dark Souls II takes the action a step further as you search to uncover a cure to your undead affliction. It also offers a more fine-tuned PVP for more balanced gameplay guaranteed to keep you occupied for hours on end.
Dark Souls I&II are great games to recommend to your friends and not to talk to them for weeks after. (They'll be too busy hating you for introducing them to such an involved game, but somehow unable to stop playing.) What better way to prepare for the highly anticipated release of Dark Souls 3 (due out March of 2016)?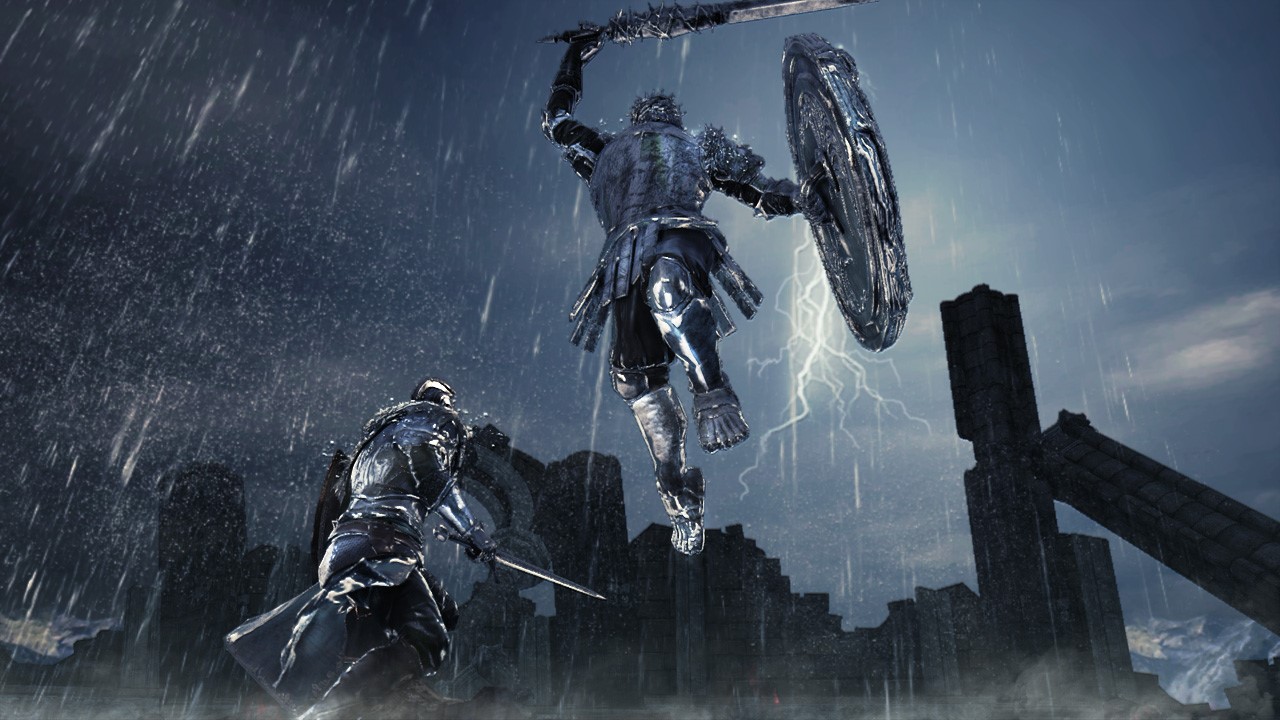 Be prepared to weep
11. Mass Effect Trilogy
Mass Effect 3: Adrenaline-Pumping Gameplay
The Mass Effect Trilogy stands as one of Bioware's most successful RPG series to date. Technically defined as a "third-person shooter", the first of the series was released back in 2007 and was only available on the Xbox 360. However following its explosive popularity, any PC gamer can now enjoy the games without need of a fancy console.
One of Mass Effect's greatest assets is its amazing storyline. Play as Commander Shepard as (s)he attempts to spare the galaxy from the wrath of the mysterious Reapers. You'll be tasked with navigating situations where your choices directly impact the narrative of the game. This makes the series highly replayable and still just as exciting each time around.
As if you needed another reason to check out this award-winning series, there are plans of a fourth installment intended for release Q4 of 2016. "Mass Effect: Andromeda": intended as a standalone game set many years after the series' end. But don't let that stop you from experiencing the wonder that is diving headfirst into the original trilogy.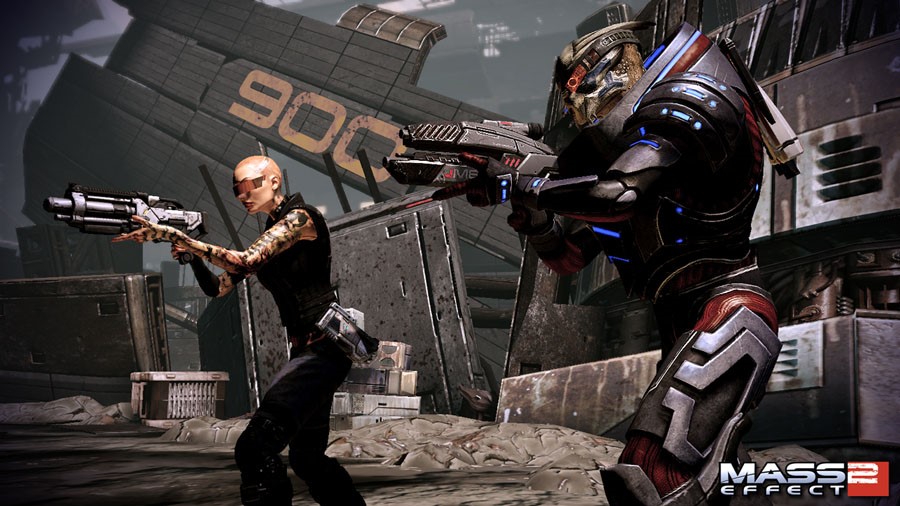 Extinction never looked this good
10. Bastion
Bastion Gameplay. First 15 minutes.
While some games may seem too dark and heavy with its content, Bastion offers a refreshing and lighter take without skimping on story. This well-received RPG from independent developer, "Supergiant Games", features some of the most beautiful artwork you'll see in the genre. Along with its superb storyline and top-notch acting, you can expect to be swept away in its award winning soundtrack.
Bastion follows the story of "the kid" as he makes his way through a newly post-apocalyptic world. His only goal: collect power cores and expand his base of operations, "the Bastion". Here is where you can really take control of the game as you move between levels and attempt to put the broken city of Caelondia back together.
One of the most defining features about Bastion is its variability. It employs a lot of creative construction reminiscent of a sandbox game. The world building possibilities definitely makes it one of the top picks for any PC gamer to try.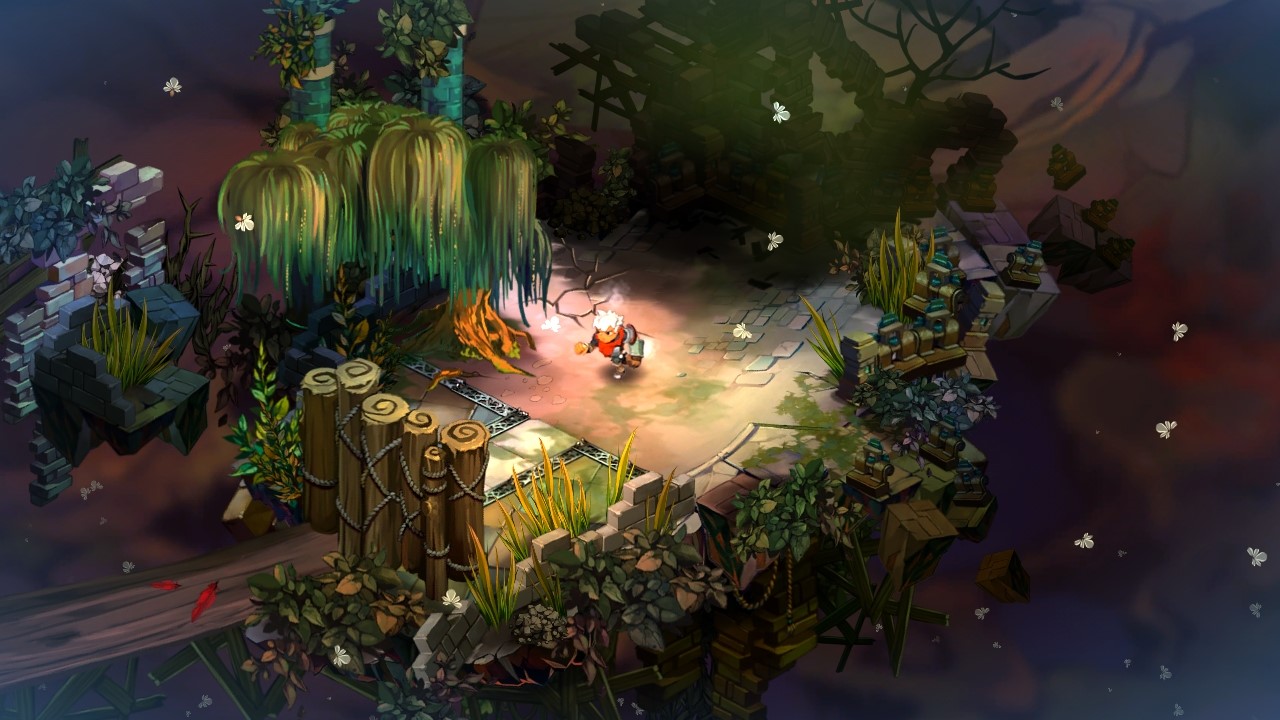 Build and create in a world of staggering beauty
9. Diablo III
Diablo III Gameplay Preview
Diablo III was Blizzard's long awaited sequel to the Diablo franchise. Released 12 years after its predecessor, Diablo III doesn't disappoint with its updated look and interactive gameplay. Although playing the first two games of the series will certainly offer perspective, Diablo III is still enjoyable on its own.
The story follows your character as you come across a stranger who has lost all his memories. Your first mission is to reclaim all three parts of his broken sword in an attempt to help him regain them. This sets off a chain reaction of events sure to keep you entertained through all three acts of the story.
As custom with any Blizzard game, you can choose from five different classes to play in the game. This is brought up to six with the 2014 expansion, Diablo III: Reaper of Souls. Although it is sometimes criticized for having simpler gameplay than its predecessors, it is overall more accessible to newcomers.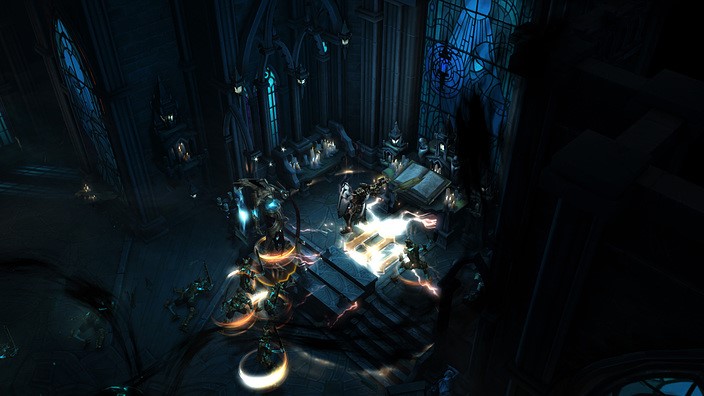 Up for a little reaping?
8. Fallout 4
Fallout 4 – Gameplay Exploration
Perhaps there was no other game more anticipated in 2015 than Fallout 4. It had a lot to live up to in terms of story and gameplay from the much beloved Fallout 3. Perhaps best is just how good the game looks when you play it.
Fallout 4's open world play allows for a lot of freedom in the storyline. However some may argue that the expansive world takes away from the character development in the game. Especially in terms of dialog (which has always been one of the series' greatest strengths).
Right away you'll have lots to do with weapon, armor, and settlement customization and development. It's questionable if the storyline matches up to its predecessors but it's entertaining nonetheless. Definitely one of the best games of year 2015.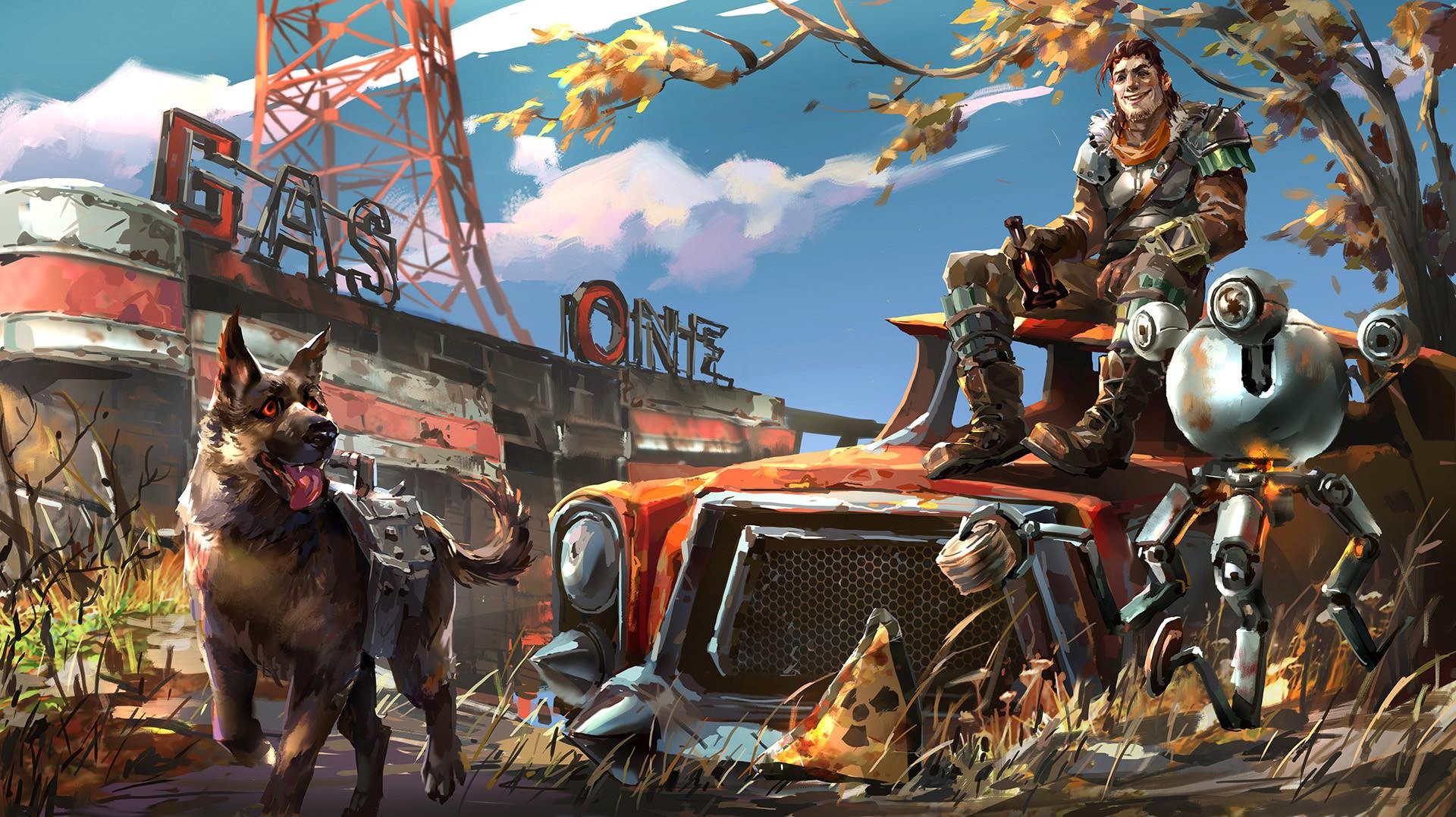 Brave new world
7. Fallout: New Vegas
Fallout New Vegas | Walkthrough Part 1 | [No Commentary]
Released five years before the most recent in the series, New Vegas is just as enjoyable today as it was in 2010. There is a reason why many gamers consider this a classic. The story is character-driven and like its successor you can choose between first-person and third-person gameplay.
Fallout: New Vegas offers a character perspective never seen before in the games. You're not the typical hero nor are you the chosen one meant to save the day. You are the mailman--or more specifically, "The Courier".
This seemingly innocuous position sets off a whirlwind tale of revenge and a quest to reclaim the stolen "Platinum Chip" that was left in your charge. Some may complain of the game's sometimes buggy nature, as it has a tendency for floating NPC's and occasional lag. However despite these difficulties, New Vegas is generally well-liked and maintains a loyal fanbase.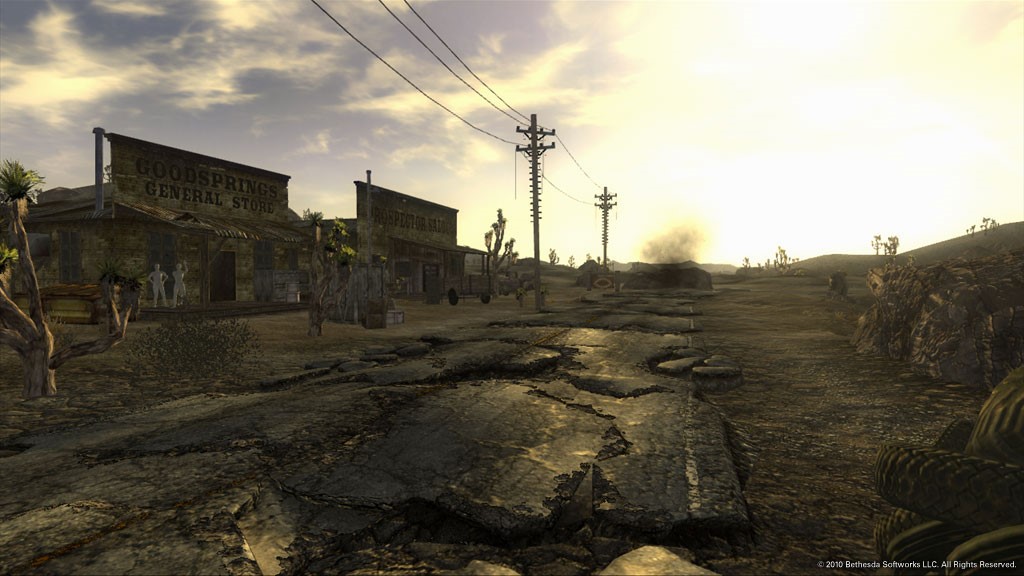 Viva la postal
6. The Elder Scrolls: Skyrim
Skyrim Gameplay | Part 15 | Journey to Iverstead | NO Commentary
You can't go far in a gaming circle without hearing the phrase, "Skyrim is one of the best games ever made". Anyone new to the series may be skeptical, but be assured it does not disappoint. Everything from the art direction to the soundtrack is awe-inspiring.
Perhaps it is Skyrim's attention to detail that sets it apart from other games. It's graphics, groundbreaking for 2011, are not as impressive now. However there are plenty of mods available to make the game appear sleek and fresh.
One of the features that makes Skyrim ageless however is its story. You are a Dragonborn, meant to fight off the dragons' return, prophesized to bring about the end of the world. This is all set at the backdrop of a civil war creating a superbly dynamic setting.
Skyrim's open world has also received much praise. Secret hiding spots rest at the top of every mountain and at the cleft of every canyon for boundless exploration. It doesn't get much more epic than that.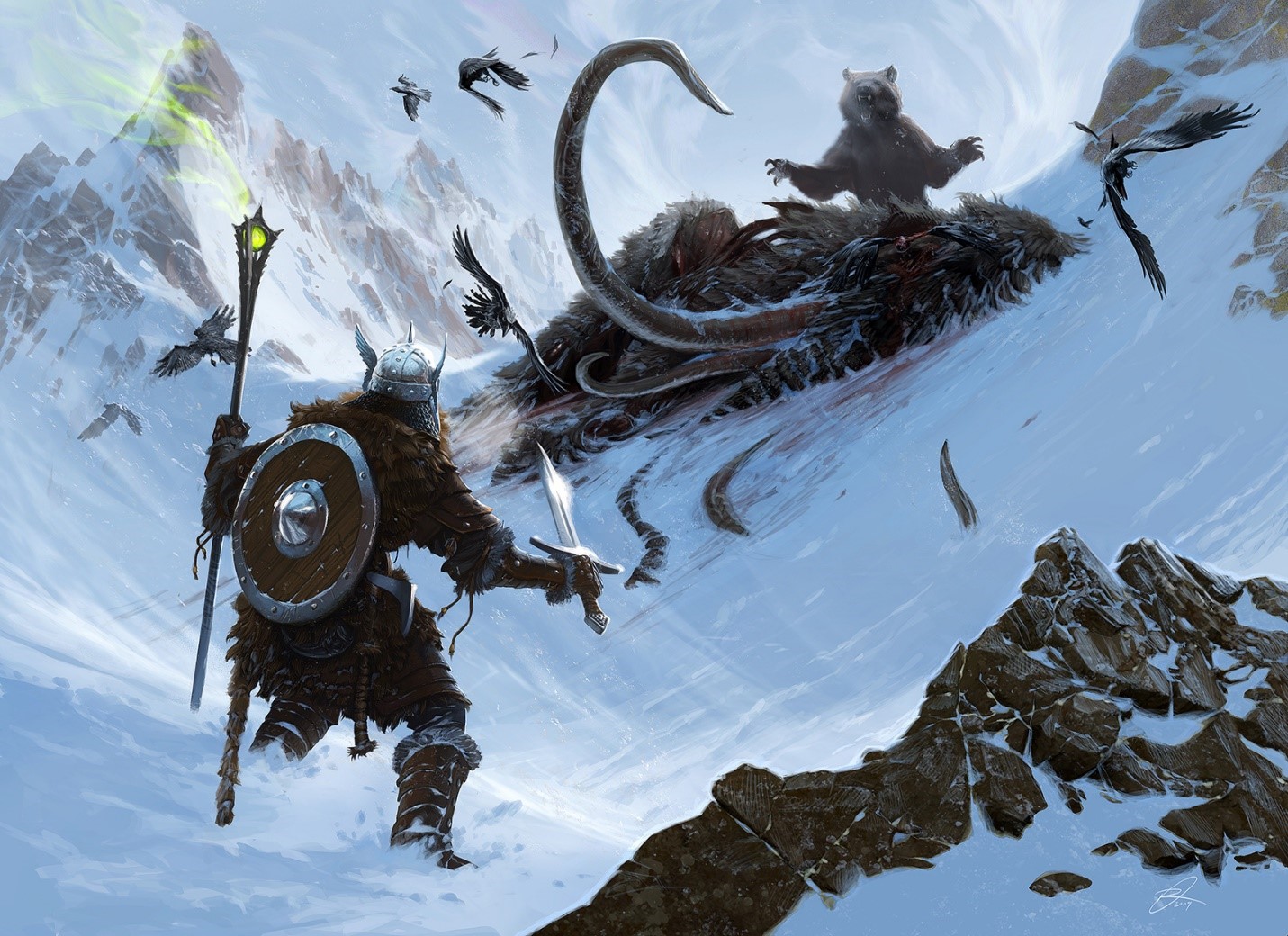 Boundless exploration
5. Torment: Tides of Numenara
Alpha Crisis Gameplay - Torment: Tides of Numenera
The only game on this list to not yet be released, Tides of Numenara has been in the works since its successful Kickstarter campaign in 2013. The long awaited follow up to 1999's "Planescape: Torment" is expected sometime this year. However judging by the alpha content available, it seems the game will have been well worth the wait.
Although not a true sequel to Planescape, many of the same world elements will be carried over to Numenara. The expected release date is sometimes in 2016.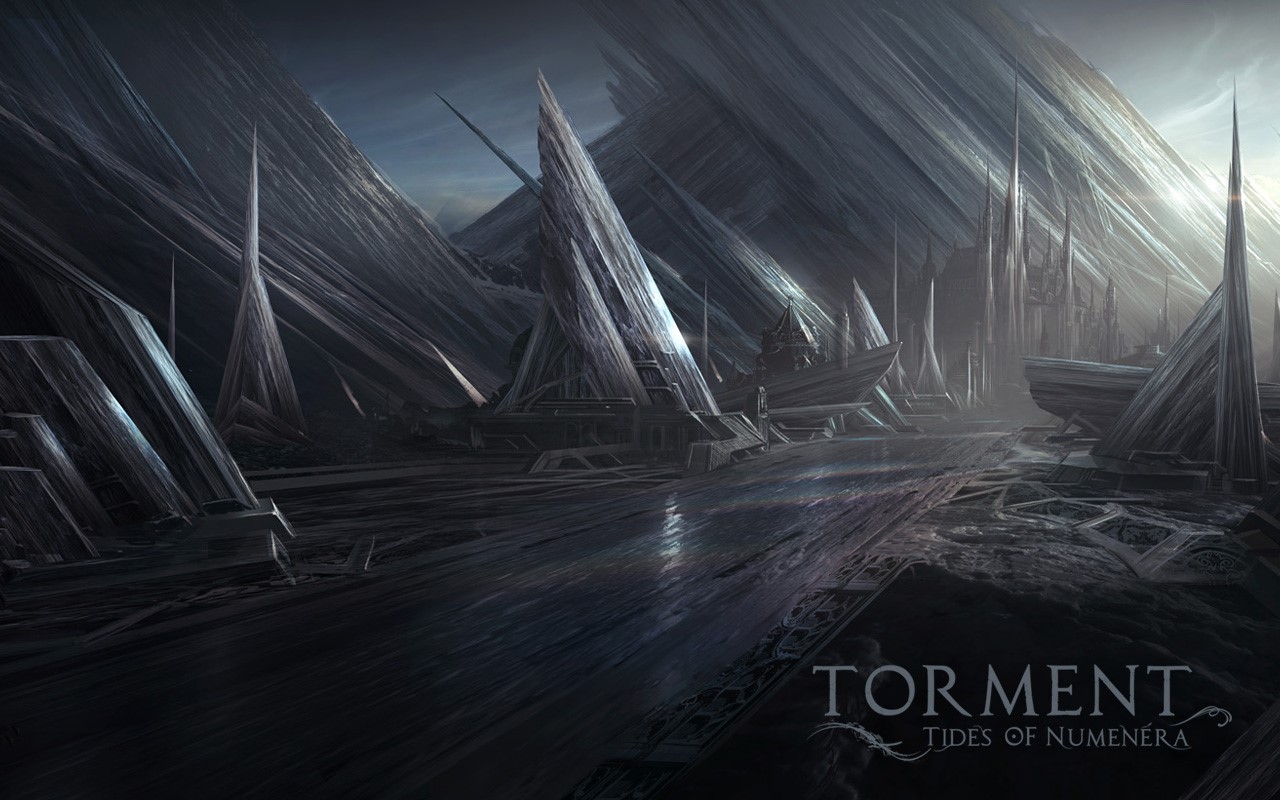 We've been waiting…
4. Pillars of Eternity
Pillars of Eternity Gameplay Teaser
Past lives, blood rituals, cultists and soulless infants… what more could you want in a game? Pillars of Eternity has your typical stranger in a strange land setup. The only survivor of your caravan, you are "awakened" with the power to see into people's souls and past lives.
Your protagonist leads you on a quest to uncover the cause behind the soulless newborns known as the "hollowborn". From here the game goes by a quest by quest basis to earn experience, but that doesn't make the battles any less intriguing.
Its tactic-based combat style that has hints of old school isometric cRPGs, but operates on a higher set of consequences. One of the most surprising features is once a companion is killed in battle, they stay dead--forever. No revives.
This perma-death system can be frustrating, considering how much work you can put into building up your companions' stats. However these high-stakes consequences are part of what keeps you on the edge of your seat. In other words, Pillars can be challenging at times, but it'll never be boring.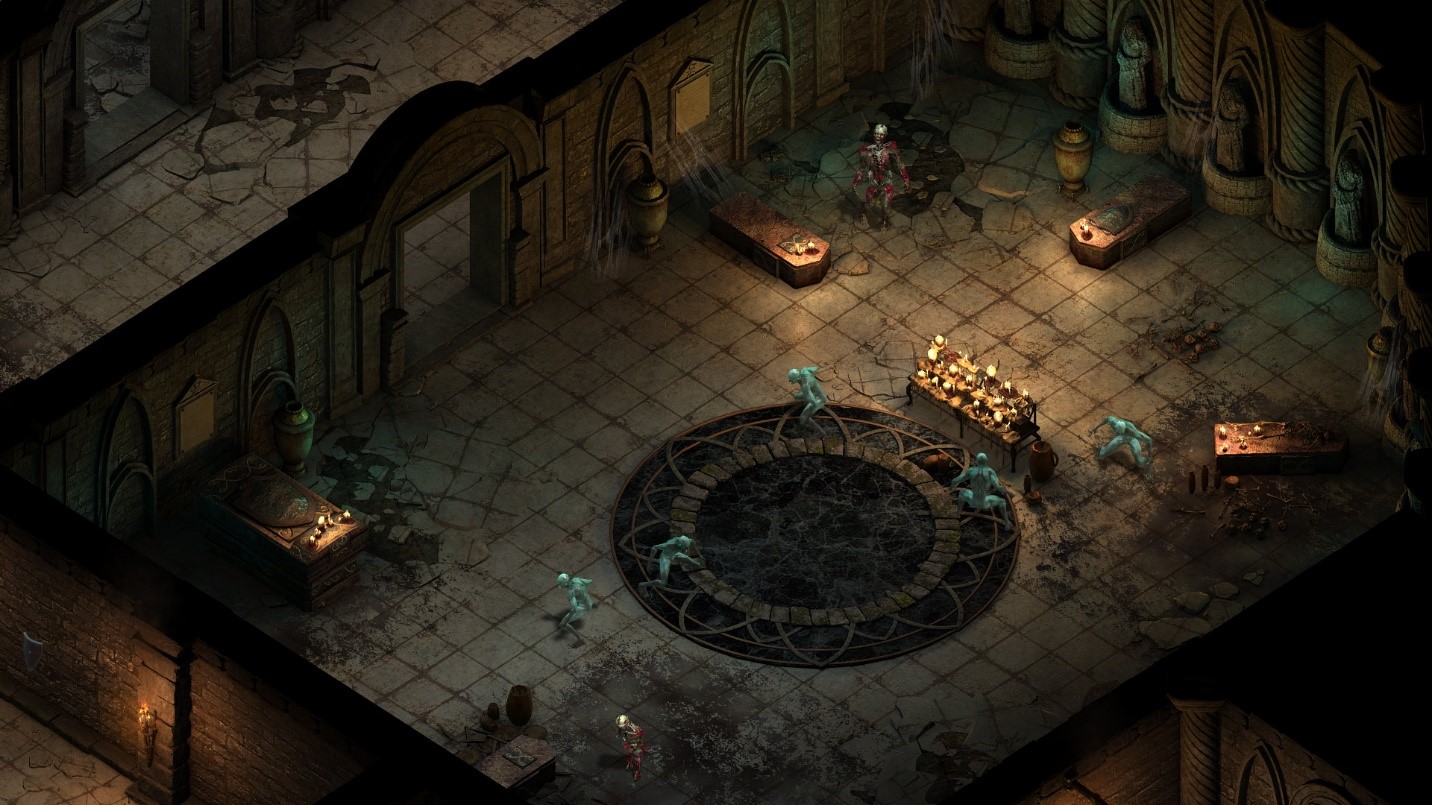 A little blood ritual never hurt anyone… oh wait
3.  Dragon Age: Inquisition
DRAGON AGE™: INQUISITION Gameplay Features – Combat
Another classic franchise from BioWare, Dragon Age: Inquisition is the third game in its series. Inquisition brings in a solid storyline and well fleshed out characters that are sure to keep you invested in the game.
As the protagonist, you can choose to play between four different races and three different classes: rogue, mage and warrior. This is step up from the limited customizability from Dragon Age 2. From here you set out as the noble "inquisitor" as you attempt to stop the hordes of demons spilling into the world through a "breach" in the sky.
One of the most variable aspects of the game's story are its romance options. Your dialogue decisions, race and gender all factor into which characters you can pursue throughout the game. These scenarios are not limited to heteronormative standards either, proving that Dragon Age is one of the more forward thinking series out there. The variability also helps keep the game interesting through multiple replays as you work to unlock the various different storylines available.
Dragon Age: Inquisition combines elements of the tactical fighting style of Dragon Age: Origins and the combat stylings of Dragon Age 2. You encounter battles in Inquisition's different regions, scavenging loot along the way that can be used to modify stats and armor later on. Although Inquisition isn't technically an open-world game, its areas are certainly expansive enough so it still has the same general feel.
The only criticism that seems to stand out is the sometimes buggy nature of the combat system when playing on a PC. The stop and start style of fighting to readjust your tactics is difficult to control with your standard mouse and may require some thrifty customization. But it's nothing any experienced PC gamer shouldn't be able to handle.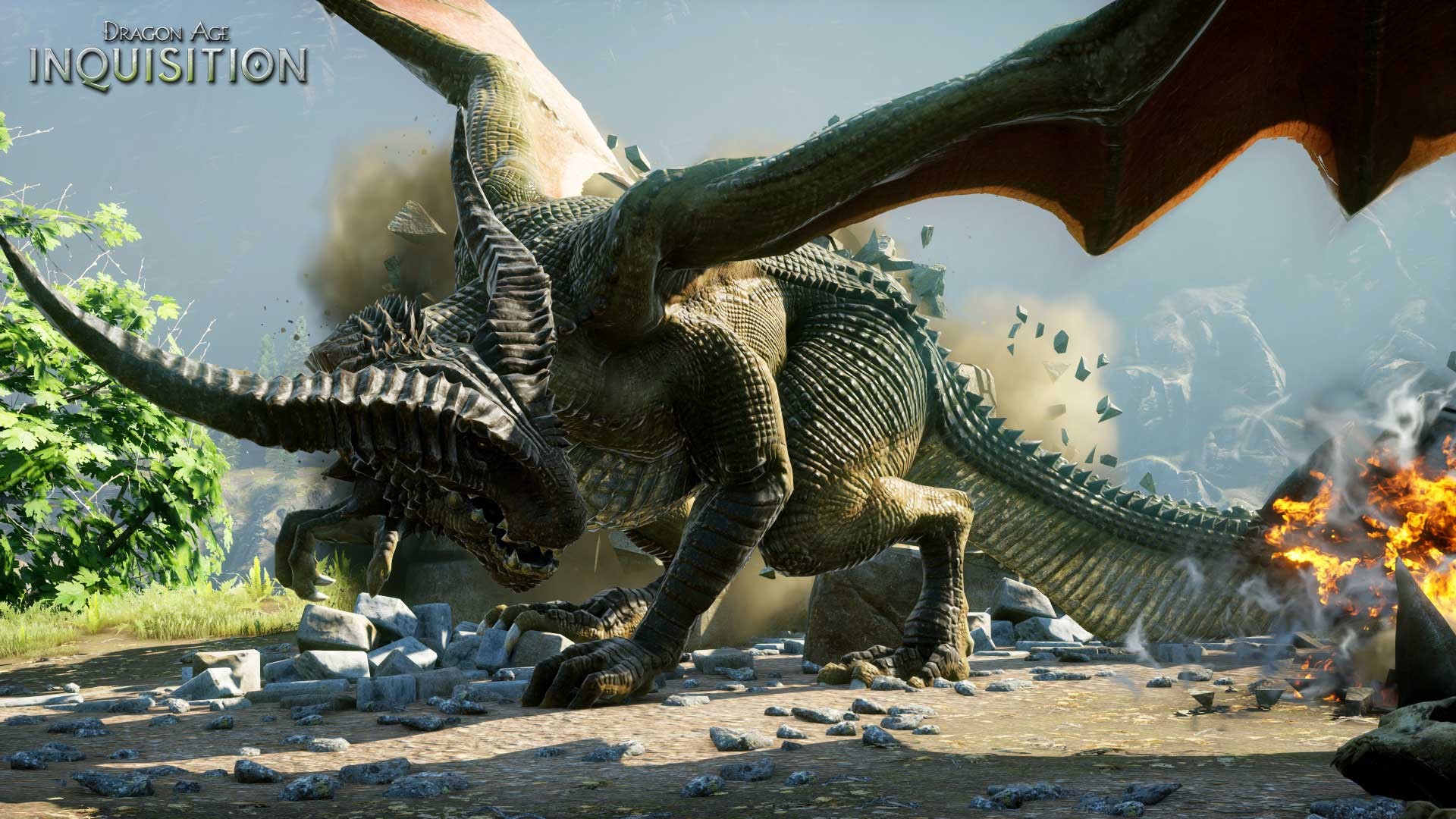 I ain't afraid of no dragons
2.  The Witcher 3: Wild Hunt
The Witcher 3: Wild Hunt || January 2015 Gameplay Video
This is another cap on a fantastic trilogy of games. Witcher 3 is less buggy and more action-packed that its predecessors. From the story to its revamped fighting style this game seamlessly comes together to create one of the best gaming experiences you'll ever have.
Witcher 3 follows our protagonist Geralt of Rivia, based on the series of novels and short stories by Polish author Andrzej Sapowski. He sets out to find his adopted daughter and defeat the "Wild Hunt" that seeks to throw their world into chaos.
Witcher's open-world gameplay gives you plenty of time to run around and explore without bogging you down with pointless tasks. This is where much of the gameplay shines; everything you do has a purpose and a consequence. The content is so rich, but it never tires.
Overall this game is a masterpiece and is the best game of 2015.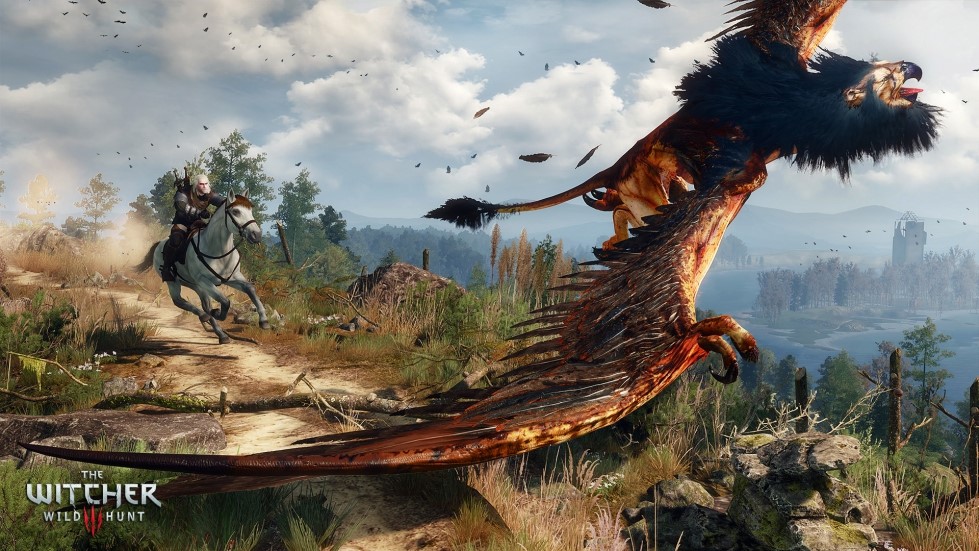 Join the hunt
1.  Baldur's Gate I&II
Baldur's Gate: Enhanced Edition Gameplay Trailer
This old-school tactic RPG is one of the classic PC game series. Originally released in 1998, the Baldur's Gate series still has a wide breadth of followers. It is the greatest and truest implementation of a D&D computer game.
The story of the first game revolves around an orphan cast out from his home before the sudden murder of his father by a mysterious stranger. Soon you come across a rich cast of companions, each with their own talents and motivations. You set out on a quest to solve the mystery of your birth and fight scores of monstrous fiends in some of the most diverse combat you will find in an RPG.
The second game begins with your escape from imprisonment where a whole new journey begins. Companions, new and old, join you to form deep relationships and romances. The dynamic relationships you share with these characters keeps you invested every step of the way.
Your epic quests lead you to your own stronghold complete with all the problems that might come with leading such a grand stead. You'll gain thousands of powerful magical items, each with its own unique backstory, while playing dangerous games of politics with the various factions.
If this were not enough reason to play, this is all set to the backdrop of your struggle against one of the best villains in video game history. Prepare to be hooked. This is without a doubt one of the best PC RPGs of all time and you owe it to yourself to check it out.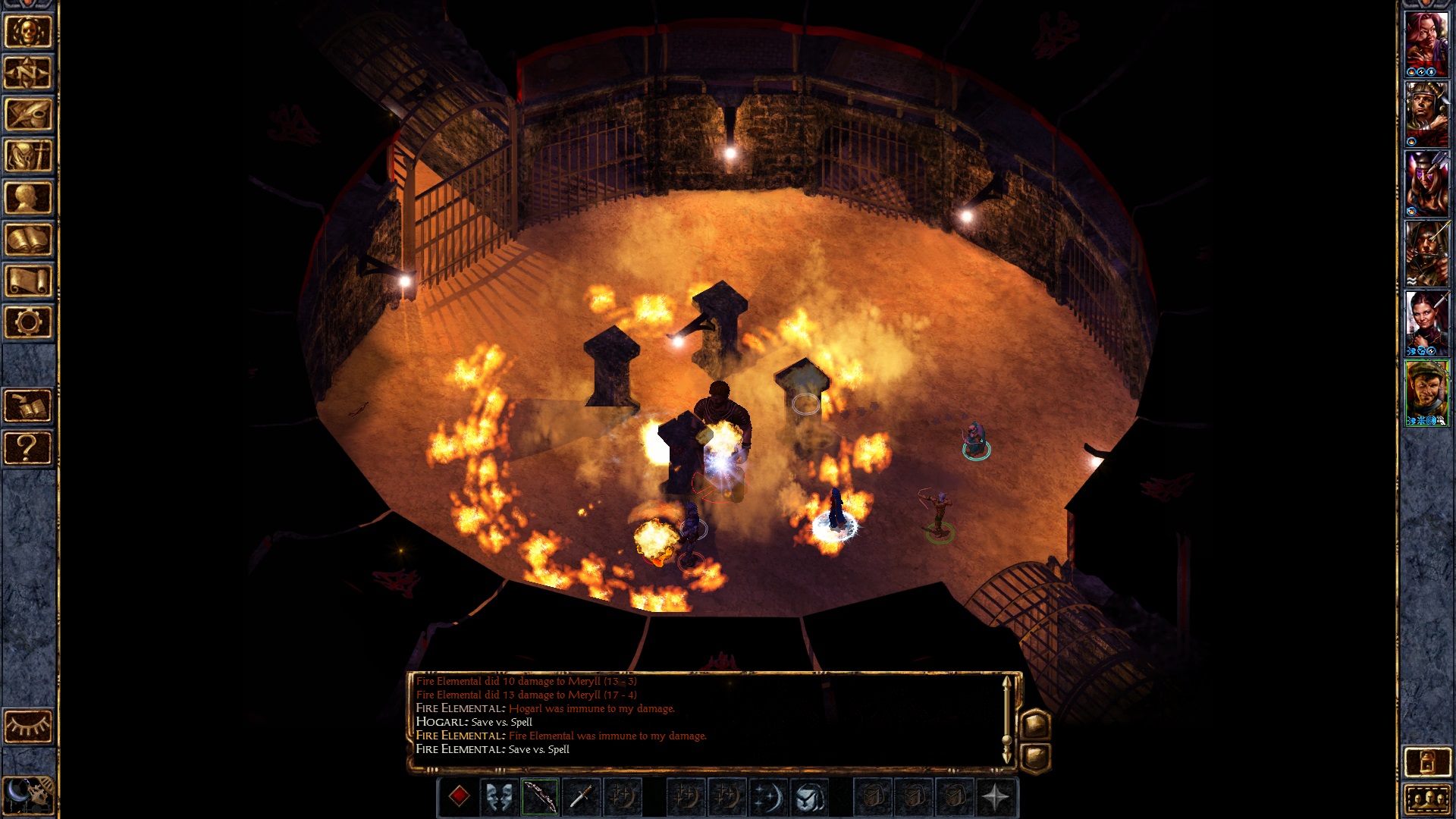 Simply epic
Related Articles
10 Interesting Facts About Awesome RPGs
11 New RPG Games Coming Out 2016
11 New Sci-fi Games Coming Out 2016
11 Best PC Games Coming Out 2016
Image Gallery