5 Reasons Why Call of Duty Infinite Warfare Got Over 2 Million Dislikes on YouTube
Updated: 20 Jul 2016 8:34 pm
How the team at Infinity Ward might have looked when they seen the reaction to their Infinite Warfare Trailer
How could 3 and half minutes of Call of Duty footage, angered so many fans to dislike the trailer? 
The official Call of Duty Infinite Warfare Trailer was released to YouTube on the 2nd of May 2016.
But the trailer was not met with a warm welcome. It took less than a week for the video to be disliked 1 million times. Placing it 2nd in the most disliked videos on YouTube. Wow.

So why did the trailer receive so many dislikes?
If you haven't seen the YouTube video, you might not understand.
Anyone who watched the trailer, saw astronauts in airships fighting in space. Aircrafts destroying cities, leaving rubble and stone behind. Like an Armageddon movie. All I could think about was Star Wars. The result was a gut feeling to dislike the hell out of the trailer.
As of the 17th June 2016 the trailer has 28 million views and over 2.9 million dislikes. That means 1 in every 10 people dislike the trailer. With an embarrassing 1 in every 60 people actually liking the trailer.
Let's take a closer look at how the trailer received such a disappointing reaction. Here are the top 5 reasons why Call of Duty's Infinite Warfare trailer received over 1 million dislikes on YouTube:
5. People Just Hate CoD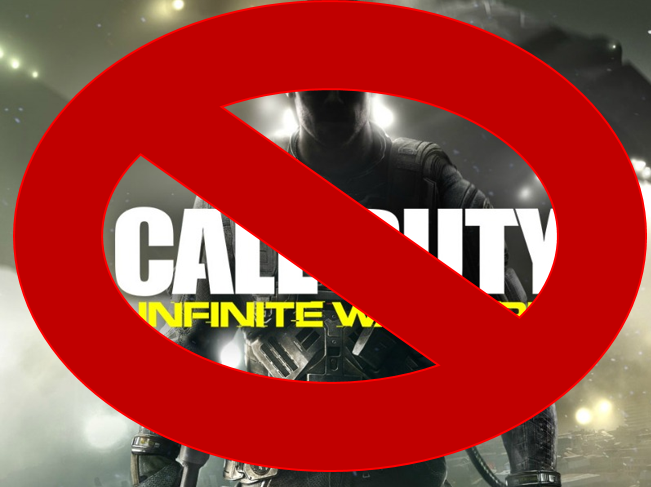 CoD haters are as common as fruit haters
By now, many people hate the Call of Duty franchise itself. These are the same people who were the die-hard fans in the CoD4 and World at War days. Ever since CoD moved away from the world at war setting, they began to hate the franchise. Whatever the trailer would have been for Infinite Warfare, it was more than likely that these people would dislike it anyway.
There is a growing trend for people to hate Call of Duty. It is easy to complain about the games. So many people do.
I think this started of the massive amount of hate. At the beginning many CoD fans saw the trailer and generally disliked it. Then it started making news and articles were created about how it is already receiving so much hate. And then what happened?
Even more people began to dislike it, just for the sake of disliking it. Yes, on the internet there are massive trends that come and go. Hating something and making it go viral is nothing new to the internet world. I believe a lot of these likes were from people who didn't even care what the trailer was. They just wanted to be involved in the hate trend.
4. Futuristic Gameplay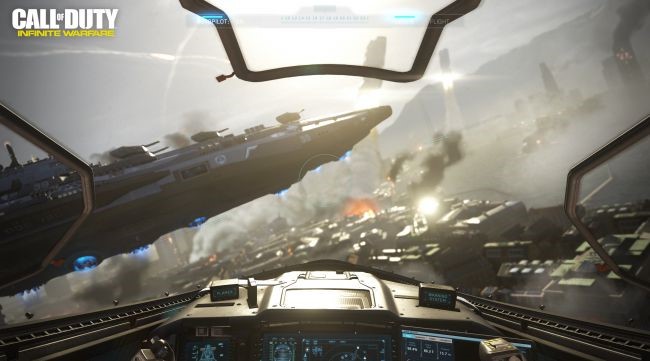 Aircrafts and space shuttles – everything we didn't ask for!
The past 4 Call of Duty games have been set in the future. CoD fans are bored of this, the wall running, exo suits, specialist characters. It's getting repetitive and they need to change the setting. They need to go a different direction whether it's back to world at war, modern warfare or a completely new setting.
Futuristic gameplay isn't what the fans want. The CoD community who played Advanced Warfare and Black Ops 3 have been speaking out and saying they don't like it. Yet Infinity Ward are still making a game appears more futuristic than ever. This would anger so many fans into disliking the trailer.
3. Battlefield Release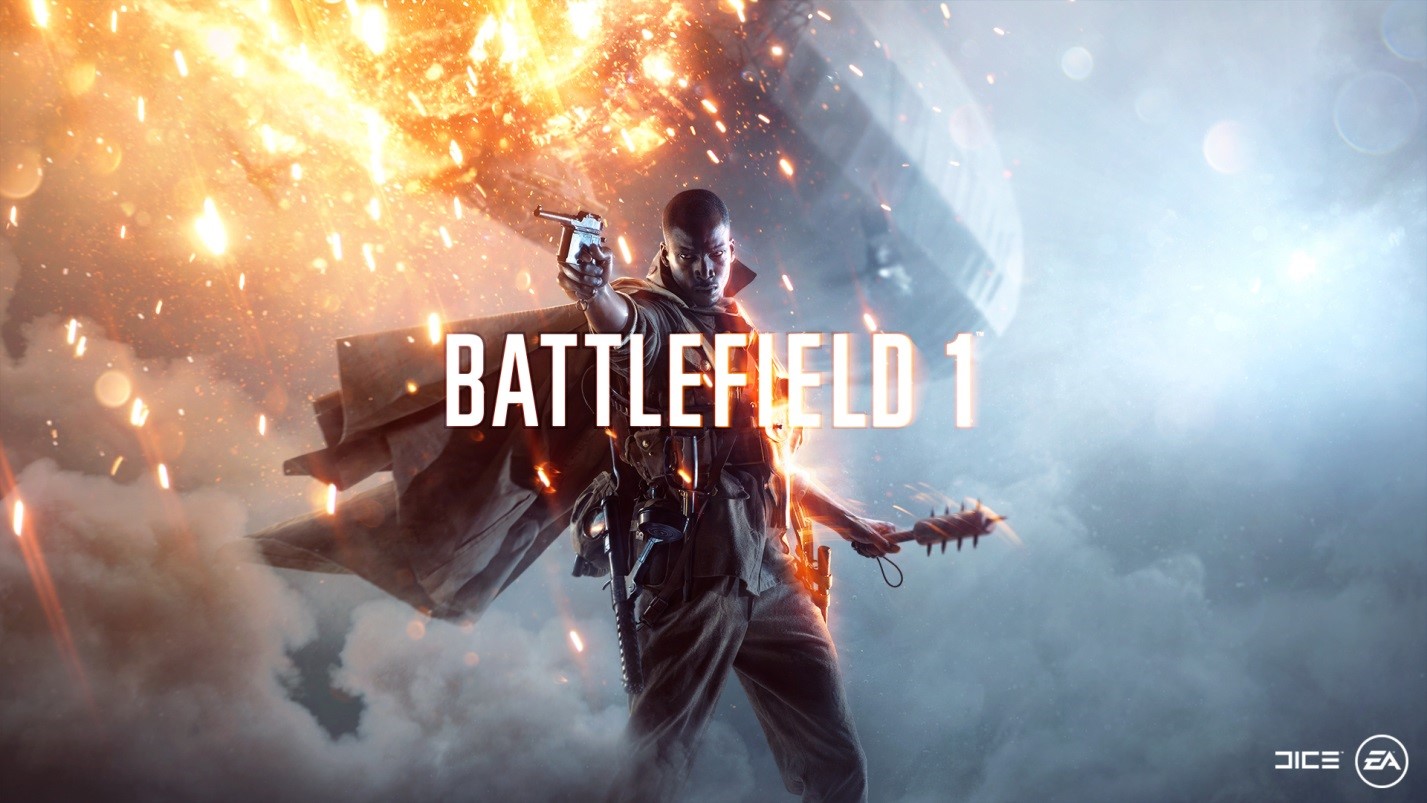 Already in the Top 250 most liked YouTube videos after 5 days
With the trailer of Battlefield 1 coming out at the same time, many Battlefield fans want their trailer to be the most popular. So they simply head on over to the Call of Duty trailer, and give it a dislike.
It would be nothing personal, Battlefield fans would simply want their trailer to do the best. What's even more, the Battlefield game is to be set in a world war era. Everything the Call of Duty fans loved!
It may be possible Call of Duty fans liked the look of the battlefield trailer so they liked it, and disliked the Infinity Warfare trailer. To let Infinity Ward know that they don't want futuristic gameplay. As you could imagine, the release of this Battlefield game creates a number of reasons for people to dislike the CoD trailer.
2. The Trailer Wasn't Good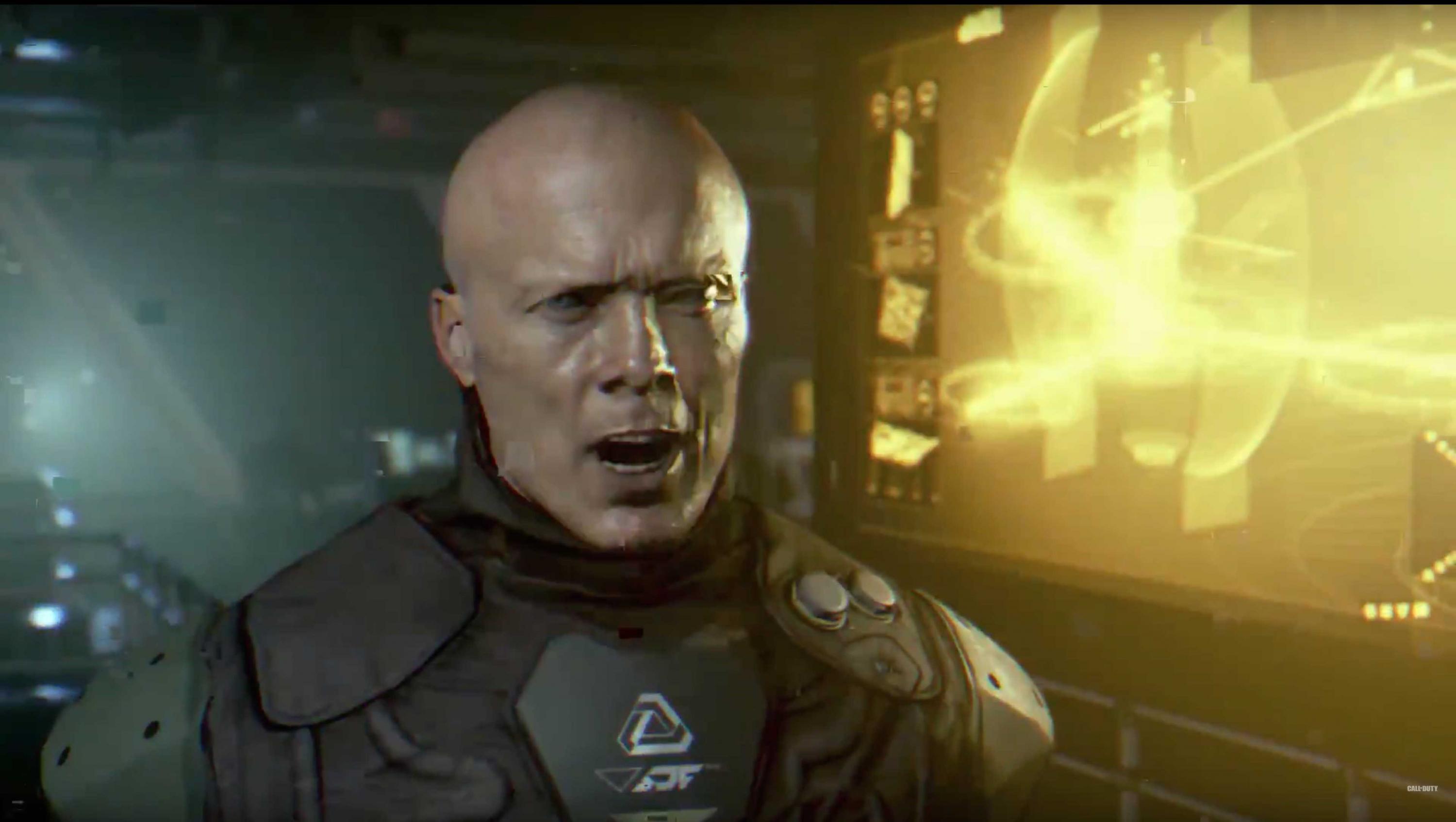 "Oh my – that was awful"
The trailer wasn't enjoyable. A big reason why it received so many dislikes is because people did not like what they saw. It doesn't matter if they were old CoD fans, or have never played CoD before. It didn't appeal to many people which is why they felt the need to dislike it. It is too similar to other games like halo and destiny, or even previous CoD titles.
There isn't anything really exciting about the trailer. You get the feeling that it is just another Call of Duty game. Similar to Advanced Warfare and Black Ops 3, only with space added on. The trailer was slow, there was no build up or climax. Nothing stood out from the trailer, there wasn't any unique scenes that you would remember after watching it. Graphics and design look the same as other CoD games. You begin to wonder, did they really change anything?
Apart from adding space. It doesn't really seem like it..
1.  Call of Duty Modern Warfare Remastered Only Available With Legacy Edition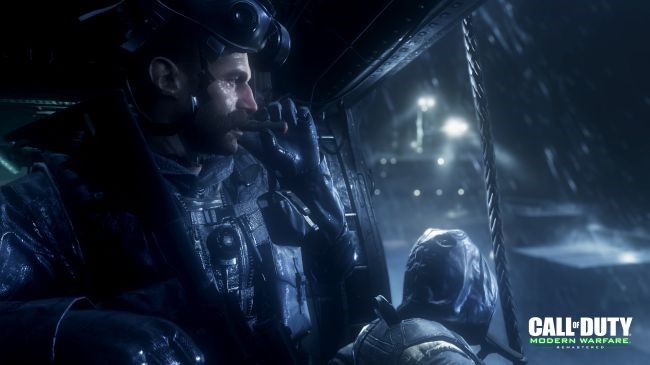 Infinity Ward will lose a lot of sales for offering Captain Price along with Modern Warfare only with the legacy edition
Before the Infinite Warfare trailer was released, it was leaked that Call of Duty Modern Warfare was to be remastered. This created an incredible amount of excitement amongst Call of Duty fans. It was one of the most successful games ever, and possibly the best CoD game to be released.
However, it was later announced that this game would be made available alongside the Infinite Warfare game. In the legacy edition. The Modern Warfare remastered game cannot be bought separately. You must buy them together if you want to play it. Obviously this won't be very cheap.
This disappointed a lot of fans and left them quite angry. To show their feelings, they headed over to the Infinity Warfare trailer and disliked the trailer. This is where their opinion could be clearly seen.
There are several reasons as to why the trailer received so many dislikes and these are the top 5. I'm sure you can agree with some of them and see how the link up. The timing of the trailer made it extremely easy for it to receive so much hate. Between Battlefield and Modern Warfare in the legacy edition it caused a lot of angry fans.
What do you think? Do you like the trailer? If not, why not? Leave a comment below!
11 Movies You'll Enjoy If You Like Call Of Duty Black Ops 3
50 Images That Show Us The Evolution Of Call Of Duty
11 Deadliest Weapons In CoD Black Ops 3
Call of Duty Infinite Warfare Vs. Battlefield 1: Which Game Will Emerge Champion This Season?
Image Gallery