Will Valve Still Make Games?
Updated: 11 Jun 2017 9:46 am
Video game studio Valve has made many classic gaming titles, but lately players have wondered if they will every play a new Valve game again.
Steam has kept Valve from making new content, among other changes
In the past, Valve focused on innovative first-person shooters, large-scale puzzle games, and challenging competitive games.  More recently, the company's Steam platform has been a lucrative source of income for Valve.
This has changed their business model in certain ways, and they since have not released any major games. One of the largest gaming controversies of the decade was the clamor over a release of Half-Life 3, produced by Valve, but content hasn't appeared except for vague hints by the company. Years later, many doubt that Valve will release any more major games, but fans still keep hope.
Steam has become a big part of the next generation of gaming services. Millions of people use it to buy PC games and love the opportunities to snag discounts on older games. Is there still really an incentive for Valve to create properties in their studio when Steam can contract production to thousands of other people?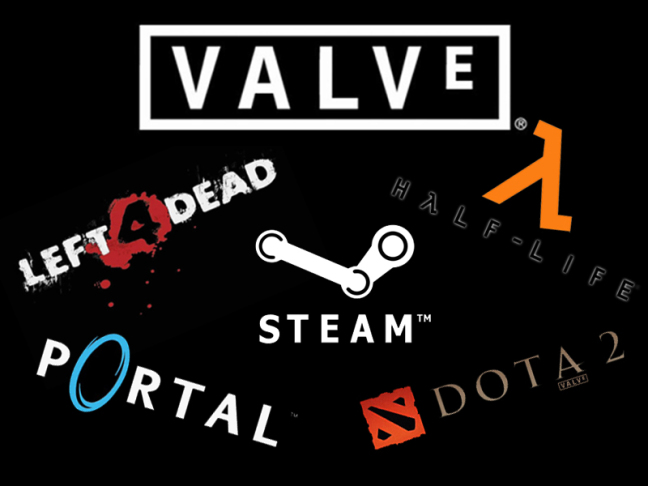 Valve's focus has shifted to VR games as such technology redefines gaming
Recently, Valve launched a title called The Lab based on the Portal experiments from the two other games the company has made. The VR game includes fixing a robot, defending a castle, adopting a dog, and many more activities.
The Lab was created about one year ago, and besides slight development updates little has been heard from Valve's studios to date. The game has received excellent reception, but it is not a story or teamwork driven game in the vein of its inspiration, Portal, or other popular games such as Team Fortress. 
Many fans find frustration in Valve's new focus, as they create hardware, controllers, and VR games rather than any large releases. Valve has noted that they are still making games because The Lab is still, after all, a game. Much like the agonizing wait for Half-Life 3, there is no indication whether or not anything will change in the future.
Console games are also unlikely to appear
Since the release of The Orange Box and Left 4 Dead 2, Valve has not released any games for consoles such as the Xbox or Playstation. Valve founder Gabe Newell noted that "We get really frustrated working in walled gardens", regarding the limitations of meeting the needs of console devices and the expectations of the creators of said hardware.
Some other challenges include managing the update cycle on iOS and Android devices, where changes are expected constantly, and other challenges where they can't control the Apple or Google marketplaces.  Finally, Valve has made many free-to-play games from Team Fortress 2 to Dota 2. Console developers are more focused on big budget titles with DLC content that fans will be eager to buy, rather than the cosmetic loot system in Valve's free games.
These challenges have informed Valve's decision to, at least for the present, focus their endeavors on the PC. This may change as developments for VR increase, as they have shown an interest in this field already with The Lab.
What do you think? Are you still waiting to get your hands on Half-Life 3, or are you happy enough with the fantastic Steam platform for PC gaming? Let me know in the comments below. If you like Valve and Steam, you'll love reading more:
10 Best Valve games to play in 2015 and 2016
10 Reasons why Valve should make Half Life 3
10 Ways Steam has changed the gaming industry